A couple of weeks ago, journalist Zach Schonbrun was browsing the internet and happened across an article about an unusual 3-point-shooting demonstration in Tokyo. Toyota engineers, he read, had built a human-shaped robot that stands 6-foot-10, equipped their creation with pliable knees, elbows, and wrists, and programmed it to aim basketballs at a hoop with knockdown precision.
In front of an Associated Press reporter, the robot canned 5-of-8 attempts from behind the arc - a lesser success rate than usual, its makers said. Later, one publication noted in a headline that the machine is a better long-range gunner than Stephen Curry, the offensive maestro who's shot threes at a 43.6 percent clip throughout his NBA career.
"Steph Curry's going to be long retired before any robot's taking his job," Schonbrun thought to himself.
Schonbrun found the comparison especially ludicrous because, as he puts it, most robots aren't as deft as the average 5-year-old child - if you're in search of a laugh, he suggests watching YouTube compilations of automatons trying to open a door - while Curry and few other people on Earth represent the pinnacle of human motion. No novice basketball fan would look at Curry and see a two-time MVP, but the nimbleness with which he moves on the court, handles the ball, and lets it fly from deep has made him exactly that.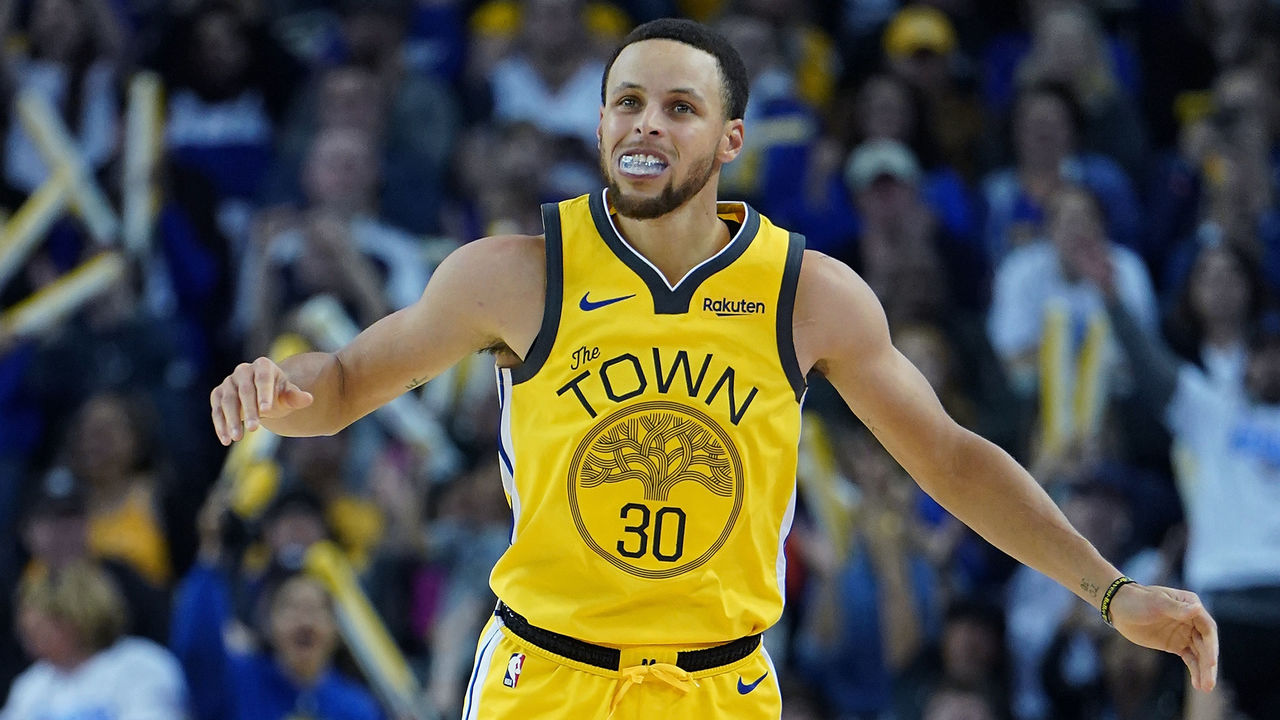 At 6-foot-3, Curry is smaller than the Toyota robot and many of his opponents, but it's still easy to see how his physical attributes allow him to dominate on the court. We can perceive the elusiveness that earns him a modicum of space from a defender and understand the strength that enables him to hoist effortless, accurate jumpers from close to half court.
But to Schonbrun, this focus on Curry's body is misguided. In his book "The Performance Cortex," which was released in paperback form last week, he contends that the true key to the point guard's greatness - and to the Golden State Warriors' hopes of winning a fourth championship in five seasons - can largely be traced to another factor.
"His skill has a lot more to do with his brain than it does with his fast-twitch muscles," Schonbrun told theScore.
Curry's brain and those of his peers on the highest plane of professional sports are the central objects of fascination in Schonbrun's book. A former contributing writer for The New York Times, he set out a few years ago to explore the ways that neural activity controls the movements of elite athletes - and, as such, how those athletes perform in competition.
In one important passage, Schonbrun writes that top performers "have an inimitable talent for making the right decisions at the right time." Sidney Crosby, he notes, is able to sling a pinpoint pass across the ice when he senses an opening that no one else in the arena has glimpsed; his brain discerns the opportunity and prompts him to take advantage. The same goes for Curry with the ball in his hands. Crucially, this logic doesn't apply to robots that stroke threes but are otherwise incapable of movement.
Schonbrun himself long viewed sports as a purely physical exercise, never appreciating that signals originating in the brain are what make athletic magnificence possible. That changed when a Johns Hopkins University neuroscientist, John Krakauer, told him that his perspective was akin to crediting someone's proficiency in a foreign language to their dexterous tongue.
"I'm no longer focused, necessarily, on how fast (athletes are) running or how high they're jumping," Schonbrun said. "I'm really thinking about the milliseconds it takes for them to make decisions - and make the right ones, most of the time."
This notion can be employed across sports. Take the NFL combine, which in Schonbrun's estimation is a wasteful venture where talent evaluators tell prospects to run in a straight line, leap as high as they can, and execute other quick-twitch acts that won't really identify the best game-day competitors.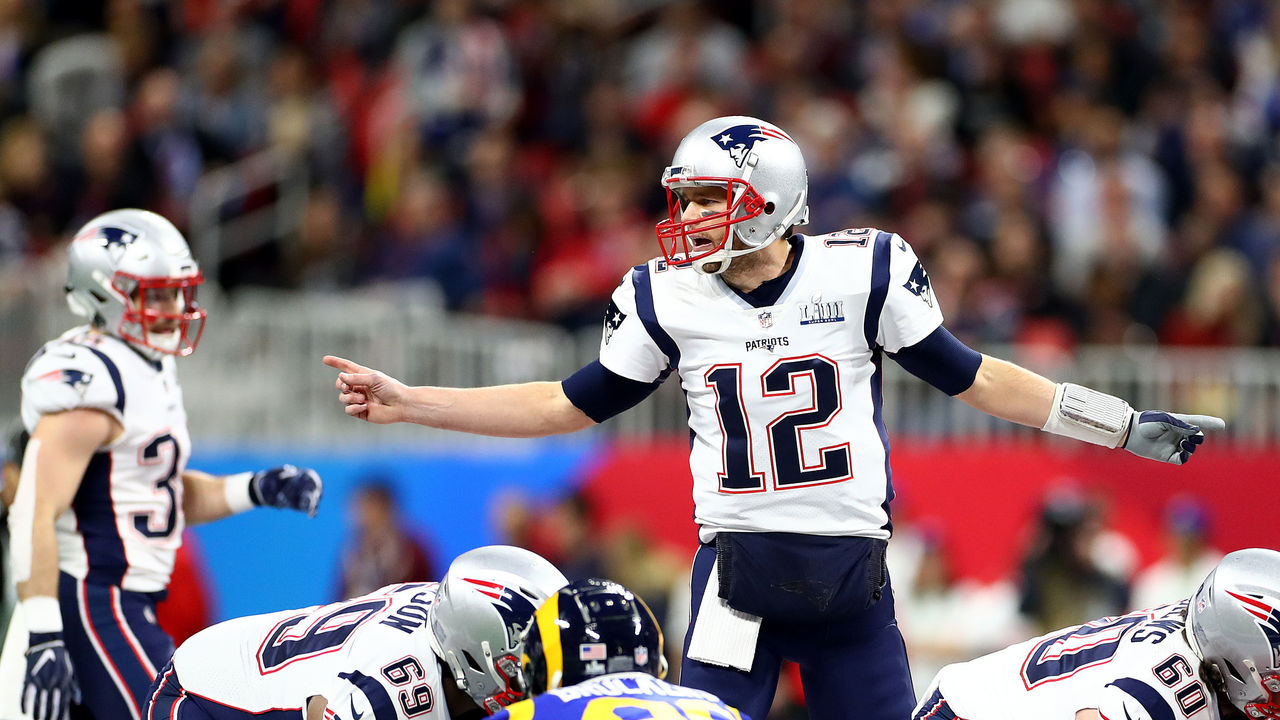 He floats an alternative method of assessing, say, quarterbacks: Use neuroimaging technology to track the reads they make in the frantic few seconds after a snap.
"Having an understanding of who's making those decisions more accurately and who's making them better before the ball is even being released, certainly, I think, would be valuable information," he said.
Much of Schonbrun's book is predicated on neuroscience's relevance to baseball, and specifically to the interaction that underpins each of its games: the milliseconds that elapse between the time the ball leaves a pitcher's grasp and the moment it arrives at the plate. When he stares down a 95-mph fastball, a batter has about two-tenths of a second to process the offering and to choose to swing or lay off. If he chooses to swing, he'll have another two-tenths for his brain to send that instruction down the spinal cord and out through his musculature.
That severe time crunch means batting is more about prediction than reaction. Expert hitters can project the appeal of a pitch as it's being released. Jason Sherwin and Jordan Muraskin, two neuroscientists whom Schonbrun profiles at length in the book, have used brain-scanning equipment to show that the best hitters are often those whose neurons make accurate decisions fractionally faster.
Though it may seem counterintuitive, a story of three famous strikeouts helps reveal the brain's paramount contribution to batting. At a 2004 exhibition, legendary softball pitcher Jennie Finch made quick work of MLB All-Stars Albert Pujols, Mike Piazza, and Brian Giles by throwing underhand from 43 feet away, the standard distance in women's softball.
As Schonbrun writes, the speed of Finch's pitches mirrored that of a 95-mph fastball thrown from a major-league mound distance of 60 feet, 6 inches, but the unfamiliar angle of her delivery stripped the hitters of the predictive capacity that propelled them to stardom. They didn't know what to expect, and their physical gifts weren't enough to compensate.
In a number of ways, the aims and possibilities of neuroscience are at odds with the realities of pro sports. Analytics mavens abound in MLB front offices, but a few years ago, when Sherwin and Muraskin tried to convince teams that neural data could help them evaluate hitters, they found that some executives were suspicious of their scientific expertise. Even if a team acknowledges the utility of such data, it might determine the fate of a player's career based on a sample an academic would think too small. Players might not want their employer to study their brain.
Despite these hindrances, Schonbrun believes neuroscience is gradually starting to take hold. He sees it every time a franchise hires a sports scientist who's studied the brain, including a few in recent years in MLB.
"It's silliness to ignore it," he said, "and to continue to go make terrible decisions based off of combine scores and sprints."
For now, one of the main lessons in "The Performance Cortex" can be summarized by a piece of celebrated internet content. In the above video from 2014, a 2-year-old girl solves a Rubik's Cube in 70 seconds. It came up in a conversation Schonbrun once had with Krakauer, and it's worth contemplating anytime Curry pulls up from 30 feet.
Typically, no kid would be considered intelligent at such a young age. But her accomplishment sure seems like a sign of genius.
"Perhaps, then, Krakauer argues, we should be evaluating intelligence simply based upon extraordinary things we can do with our brains," Schonbrun writes.
"Becoming an all-time great professional basketball player would be one of those things."
Nick Faris is a features writer at theScore. He's on Twitter @nickmfaris.