5 players who have shown the most upside at the WJHC
Kevin Light / Getty Images Sport / Getty
For many players, the World Junior Championship is the first time they'll play in front of an international audience. The stakes are undeniably high. While one tournament shouldn't be enough to completely tank or skyrocket a player's stock, it is a great opportunity for them to showcase the work they've put in and the growth they've achieved.
Here are some players we feel really showed off their skill at this year's WJHC.
Tyler Madden - USA (Vancouver Canucks)
Madden, a 2018 third-rounder (68th overall) of the Vancouver Canucks, has certainly made an impression during his first games in front of his potential future team's fans. He's been one of the United States' most aggressive players offensively, driving the net and pushing play forward. Madden has great hockey sense, but he's a pretty small guy in his draft year - listed at 5-foot-11 and 152 pounds - so it makes sense that he was lower on some of the more traditional scouting lists. Still, this tournament has made it clear that, at least against his peers, Madden has what it takes.
In the quarterfinal, he had the most ice time among American forwards with 18:17. He was named player of the game in the USA's round-robin win over Finland. It took time for his efforts to show up on the scoresheet, but anyone paying attention could see that Madden was continually making life difficult for opponents. He makes great plays and he's starting to adjust his game to a faster pace. While he's still got some work to do, signs point toward a future as a solid middle-six NHL forward.
Alexander Romanov - Russia (Montreal Canadiens)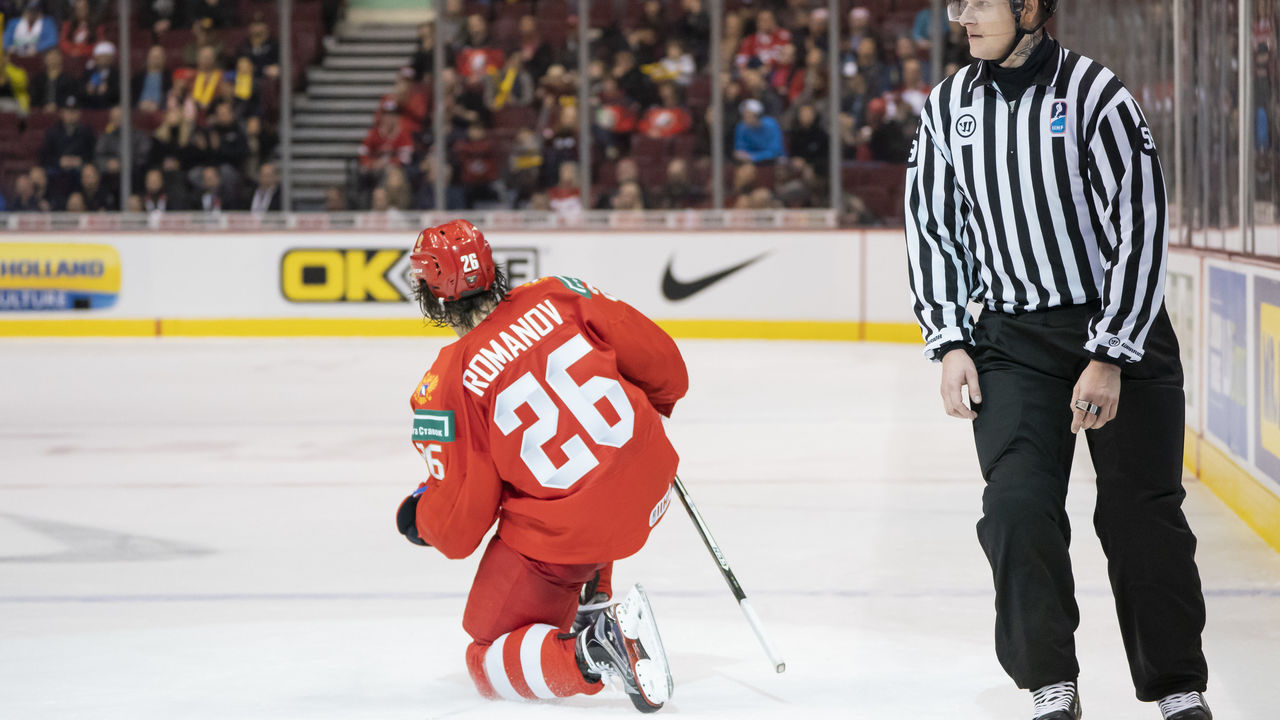 Romanov, the 2018 Montreal Canadiens second-round pick (38th overall) impressed everyone from the word go at this year's tournament. On a team that doesn't have a lot going for it defensively, he's consistently impressed. And he's not just doing his best to shut down opponents - he's been contributing at the other end as well.
Going into the medal games, Romanov is behind only Grigori Denisenko for the team lead in points with seven in six games, including one goal. He's been playing heavy minutes for Russia, taking on difficult competition, and while it took the team a while to get clicking, Romanov was playing well from the start.
Ryan Poehling - USA (Montreal Canadiens)
People wondered how the USA would replace Brady Tkachuk offensively. Poehling seems to have taken that as a personal challenge. With eight points, including five goals, going into the gold-medal game, the Canadiens' 2017 first-rounder is tied for the tournament lead in points with Morgan Frost (CAN) and Artur Gatiyatov (KAZ), both of whom are no longer playing.
While the U.S. eventually fell 5-4 to Sweden, Poehling's natural hat trick in the round-robin game drove the Americans' comeback to force overtime. He's been an offensive force, driving the pace of play and searching for opportunities every time he takes the ice. He has shown significant growth as a player over the past year and has made a great case for himself as a tournament MVP candidate.
Philipp Kurashev - Switzerland (Chicago Blackhawks)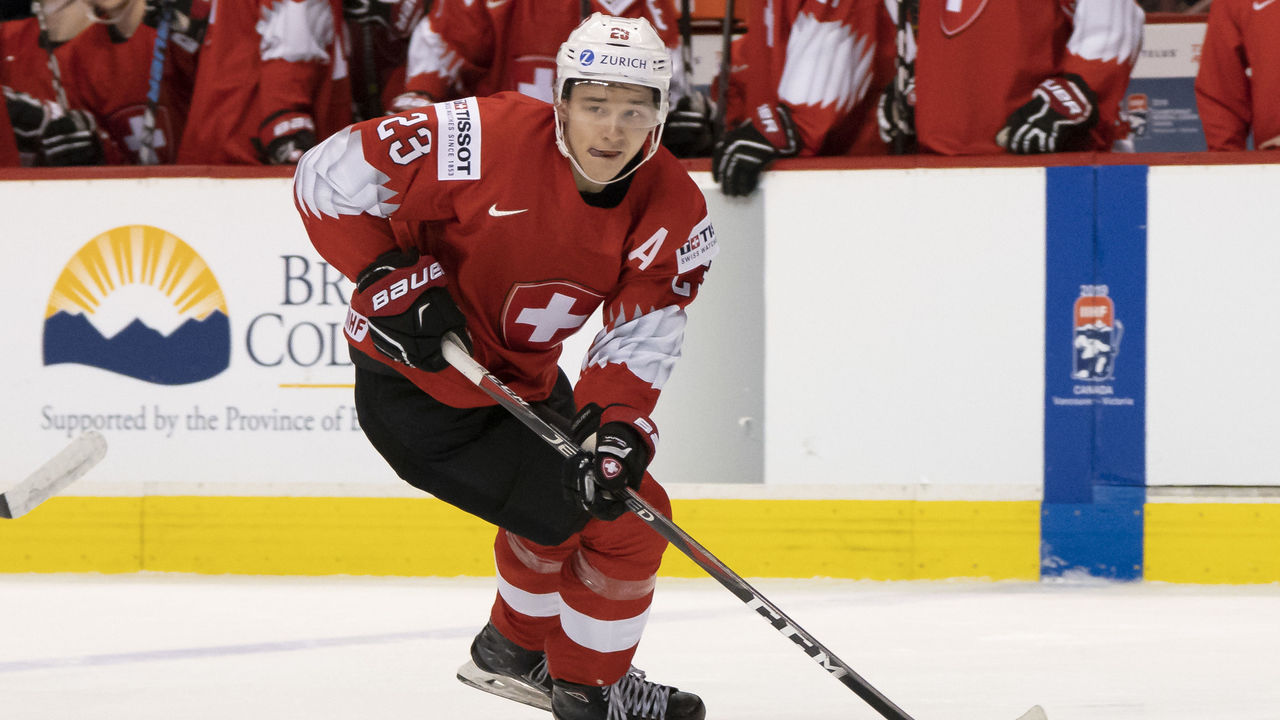 Kurashev has, perhaps, made the biggest impression at the world juniors. He leads the tournament in goal-scoring with six goals going into the bronze-medal game and was the engine behind Switzerland's offense for the majority of the competition. His seven points should see him finish inside the top 10 in scoring.
Kurashev was selected by the Chicago Blackhawks in the fourth round (120th overall) in 2018 and is producing in the QMJHL regular season as well, with 18 goals and 25 assists in 33 games. During this tournament, he's shown that his club numbers aren't just a product of playing in the Q. His offensive instincts have been on full display as he's played big minutes and scored in big moments, including a hat trick to lead Switzerland over Denmark and the only Swiss goal against Finland in the semifinals. His overall game is more solid than it was last season, and that has to have the Blackhawks feeling good.
Nando Eggenberger - Switzerland (2019 eligible)
Eggenberger, who captained the underdog Swiss team to almost unbelievable heights in this year's tournament, has used the world juniors to show exactly why he should've been drafted - not passed over - in 2018. Going into the bronze-medal game against Russia, Eggenberger has four points in six games in his third WJHC appearance. It's a solid addition to his performances with the OHL's Oshawa Generals so far this season.
Along with Kurashev, Eggenberger has been a critical part of Switzerland's attack, consistently pushing the pace. He's a good skater, is deceptively speedy, and has a great release and solid hockey sense; he clearly came into the tournament with a drive to put all of those skills to work.
Comments
✕
5 players who have shown the most upside at the WJHC
  Got something to say? Leave a comment below!