5 burning questions for the 2019 world juniors
Kevin Hoffman / Getty Images Sport / Getty
Here are five key questions about the 2019 world junior hockey championship, which begins Dec. 26 in Vancouver.
Who are the favorites?
On paper, four countries stand out: Canada, Finland, Russia, and the United States. You can read more details in our team-by-team previews, but these rosters appear to be the deepest, especially when it comes to goal-scoring threats.
Out of that group, Canada's likely the favorite to repeat as champion, but will be without talented forwards Gabe Vilardi and Alex Formenton due to injuries. Finland's filled with some serious skill, but is also missing several of its best age-eligible players, including Kristian Vesalainen and Jesperi Kotkaniemi. Russia has a deep roster, but it's a green one in terms of experience at the world juniors. Meanwhile, the Americans pack a lot of firepower up front, but will have to face both Finland and Sweden in group play.
There are also potential contenders outside that top four. The Czech Republic - with AHLers Filip Zadina, Martin Kaut, and Martin Necas - is surprisingly deep up front, while Sweden's always a factor, even with a less impressive roster than usual this year.
How will top NHL prospects Jack Hughes (U.S.) and Kaapo Kakko (Finland) fare in their head-to-head matchup?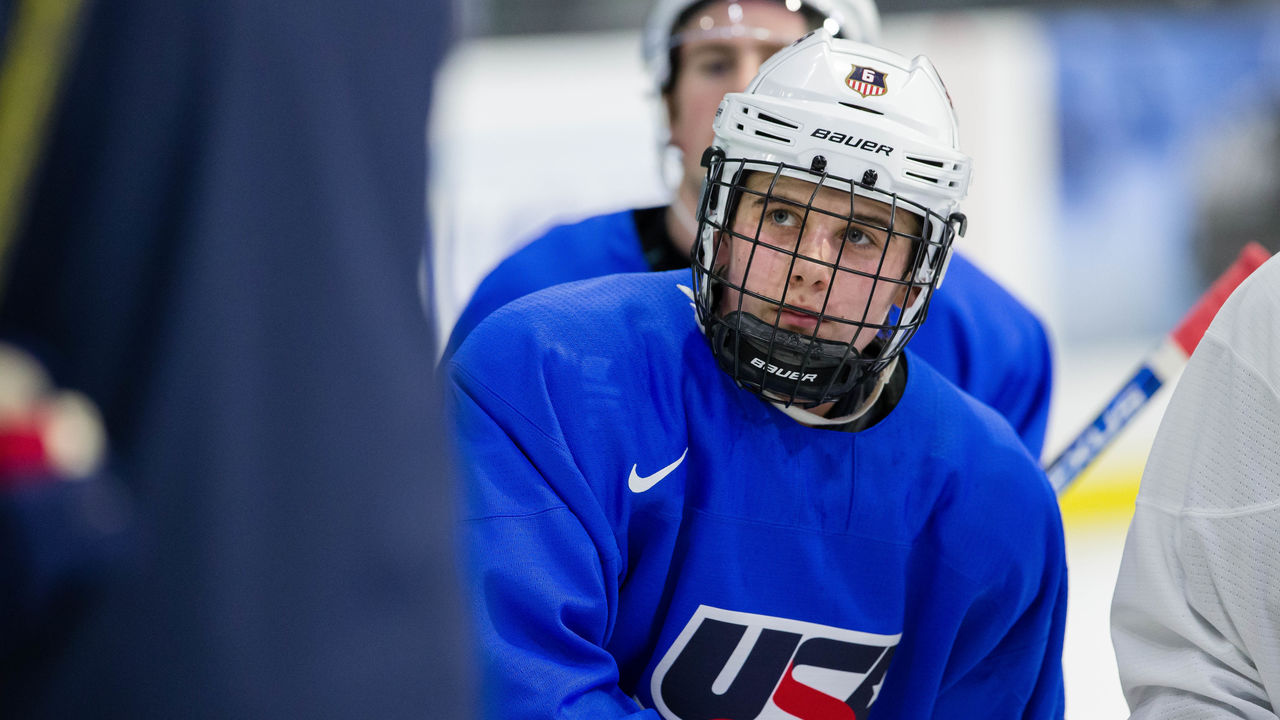 It'll sure be fun to find out.
Hughes and Kakko - the top two prospects for the 2019 NHL draft - will meet when the United States and Finland face off on New Year's Eve. Here's how both players are faring in their respective leagues this season:
Hughes: 10 goals, 38 assists in 25 games (U.S. National Team Development Program)
Kakko: 9 goals, 11 assists in 27 games (Finnish Liiga)
It's also important to put those numbers in context. The U.S. National Team Development Program plays against college and USHL opponents, while Kakko is facing men in the Finnish Liiga - a much more difficult situation for a 17-year-old. In both cases, the production is very impressive.
And of course, a player's performance in a short tournament can only affect their draft stock so much. It would take an overwhelmingly good tournament from Kakko (and a pretty bad one from Hughes) for the top-pick conversation to shift significantly in the former's favor. Even then, it's unlikely Kakko would overtake Hughes, but that doesn't mean we can't enjoy watching them battle it out.
Can the Americans replace Brady Tkachuk?
Tkachuk was a big reason that Team USA claimed bronze at the 2018 world juniors, but he'll be sticking with the Ottawa Senators this time around. So, who can help replace his combination of point production and tenacity?
From an offensive perspective, the Americans have serious forward depth. Contributions from guys like Joel Farabee, Ryan Poehling, Jack Hughes, and Oliver Wahlstrom, among others, should lead to plenty of goals.
But how about replacing Tkachuk's feisty, irritating nature? One possible answer might surprise you. In Team USA's final pre-tournament game against the Czech Republic, defenseman Quinn Hughes (Jack's brother) decided he didn't like a hit from Jakub Lauko, and the gloves flew.
"I think me and him were going at it the entire game, and I saw him hit a couple other guys a little dirty, so I just didn't really appreciate that too much," Quinn said afterward.
When it was pointed out that fighting isn't usually part of his game, the defenseman noted that "it can be." Maybe he got some tips from Tkachuk, his old roommate with the U.S. National Development Team.
How will Kazakhstan stack up against heavyweights?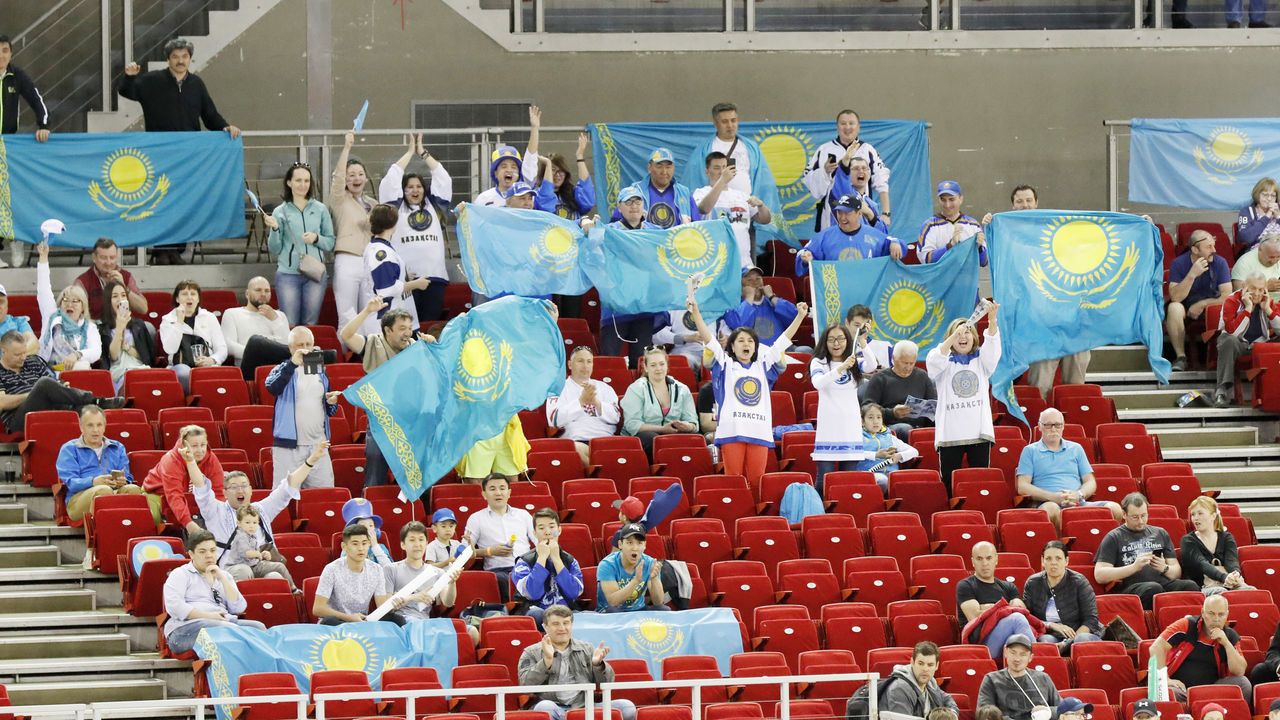 Kazakhstan's back in the top division of the world juniors for the first time in a decade, but finds itself in a difficult group that includes the Americans, Sweden, and Finland. One good sign? The Kazakhs won all their pre-tournament games against Canadian university teams, which should at least boost their confidence level.
Their best chance for a win in group play is likely against Slovakia, and even that would be tough to pull off. It's likely we'll see the Kazakhs in the relegation round - will they survive and return in 2020, or end up being a one-and-done?
Meanwhile, Germany won the lower-level tournament earlier this month, earning a spot at the world juniors in 2020.
Who will be the top scorer?
In short tournaments, a wide range of players can end up with the most points. And the scoring race will be impacted by how often players see the ice and whether they're given power-play opportunities - those on deeper rosters will face more competition for minutes from their star teammates.
Meanwhile, the top scorer will likely come from a team that goes deeper into the tournament, which is no guarantee for anyone - even the favorites. From a viewer's perspective, that unpredictability is fun.
For now, these names jump to mind:
Of course, this is not an exhaustive list. And every edition of the world juniors also winds up featuring an under-the-radar player who lights it up.
That's the beauty of a short tournament - almost anything can happen.
Hannah Stuart keeps a close eye on both drafted and draft-eligible prospects and can usually be found trying to learn more about hockey analytics. She has previously written for FanRag Sports, The Hockey Writers, and Hooked On Hockey Magazine, and can also be found at High Heels and High Sticks. Find her on Twitter @HockeyWthHannah.
Comments
✕
5 burning questions for the 2019 world juniors
  Got something to say? Leave a comment below!