How the NHL's imminent data revolution will change the sport
For as long as the NHL's been around, debates about which players are better than others have almost always centered around goals and assists, accolades like Stanley Cup rings and Hart Trophies, intangibles like toughness and leadership, and more recently, gateway advanced statistics like Corsi and expected goals.
But what if you could take a deep dive into whether Connor McDavid is really better than Sidney Crosby using previously unknown comparison points like passes to the slot, offense off the cycle, and respect rating? And, what if these new player measurements not only helped decide arguments at the bar, but also dramatically altered how NHL franchises value players, and how those players evaluate themselves?
Well, these data points - and many others - may be available to hockey fans on a large scale as early as next year. NHL deputy commissioner Bill Daly confirmed to theScore that a full rollout of player and puck tracking is penciled in to debut during the 2019-20 season.
The league has flirted with this new world since 2015, when it slapped microchips onto jerseys and inside two-piece pucks for All-Star weekend. Now, it feels like a breakthrough is imminent.

Research and development - most notably, the daunting task of finding the ideal technological method for tracking a free-flowing sport like hockey - has been ongoing behind the scenes, and will continue over the course of the upcoming season.
It will be a significant step forward for the NHL, as it joins the NBA, NFL, and MLB in the pursuit of tracking data that will both grow the game and help better understand it. Advanced stats, which are currently based on play-by-play and time-on-ice feeds pulled from NHL.com, have already altered the landscape. Tracking is expected to have an even greater impact on the sport.
The NHL data boom is coming. Below are the details on how it will work, and its potential impact on the game.
How does player/puck tracking work?
In August, Montreal-based Sportlogiq became the "official data supplier" of the Swedish Hockey League, meaning it will be the exclusive provider of advanced stats to SHL teams, broadcasters, and sports betting partners until 2021.
Sportlogiq already has a strong foothold in the NHL, as it works with 27 of 31 teams on various projects while appearing on select broadcasts. Though CEO Craig Buntin declined comment when asked about the potential for an SHL-type agreement with the NHL, let's use the company - a major player in the marketplace - as an entry point into this subtopic.
Buntin's team has developed a platform that logs hundreds of on-ice events through an optical tracking system. This camera-based approach is able to identify the whereabouts of every player, the puck, and the lines on the ice. The framework is then fed to artificial intelligence, which records movements, tagging any and all relevant hockey events. Players and their interactions with each other and the puck can be assessed in a three-dimensional format for estimations on spacing, angles, and the like.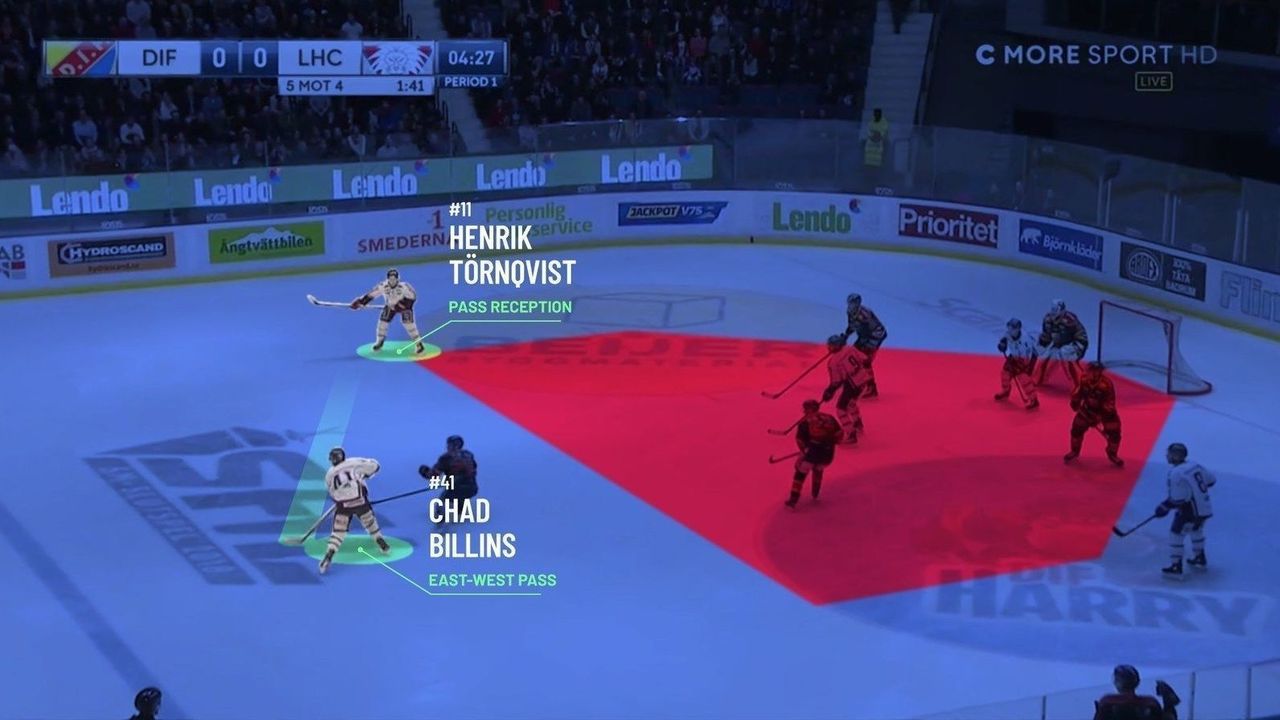 The cameras and AI work in unison over the course of a game, repeating the same steps thousands of times. Every breakout pass, every deke, every dump-in - all of the minutiae baked into every play - is cataloged, approved by a Sportlogiq employee, and then filed into a database.
Hypothetically, if the NHL adopts this type of technology, we'll be able to quantify any number of on-ice happenings - like, for example, Crosby's ability to create time and space for his teammates, long considered one of his greatest gifts.
"He does so much good work down low and along the boards. How far does the weak-side (opposing) winger in the slot shade toward Crosby's side of the ice and does that present new opportunities for Pittsburgh to activate its D?" wondered Ryan Stimson, a prominent voice in the hockey analytics community.
"Are they stacking or are they bull-rushing him or are they boxing him out?" added Christopher Boucher, Sportlogiq's director of hockey operations. "That's where we're headed on the defensive side of the puck."
What else can tracking teach us?
Stimson, who covers the Sabres for The Athletic and grew up cheering for the Devils, is among a group of fans who for the past few years have manually tracked slot passes, rebound shots, one-timers, and other underreported events.
Yes, there's such a thirst for new hockey data that people are pausing games to collect info - known as micro-statistics - essentially assuming the role of Sportlogiq. At their core, micro-stats are granular pieces of information that inform us on the process rather than the result. They capture what contributed to a goal, a shot, or a shot attempt.
"The reason I got into it is because I wanted to figure out how good of a passer Patrik Elias was," Stimson said of the longtime Devils star. "He was so, so good for so long. What's the reason for that?"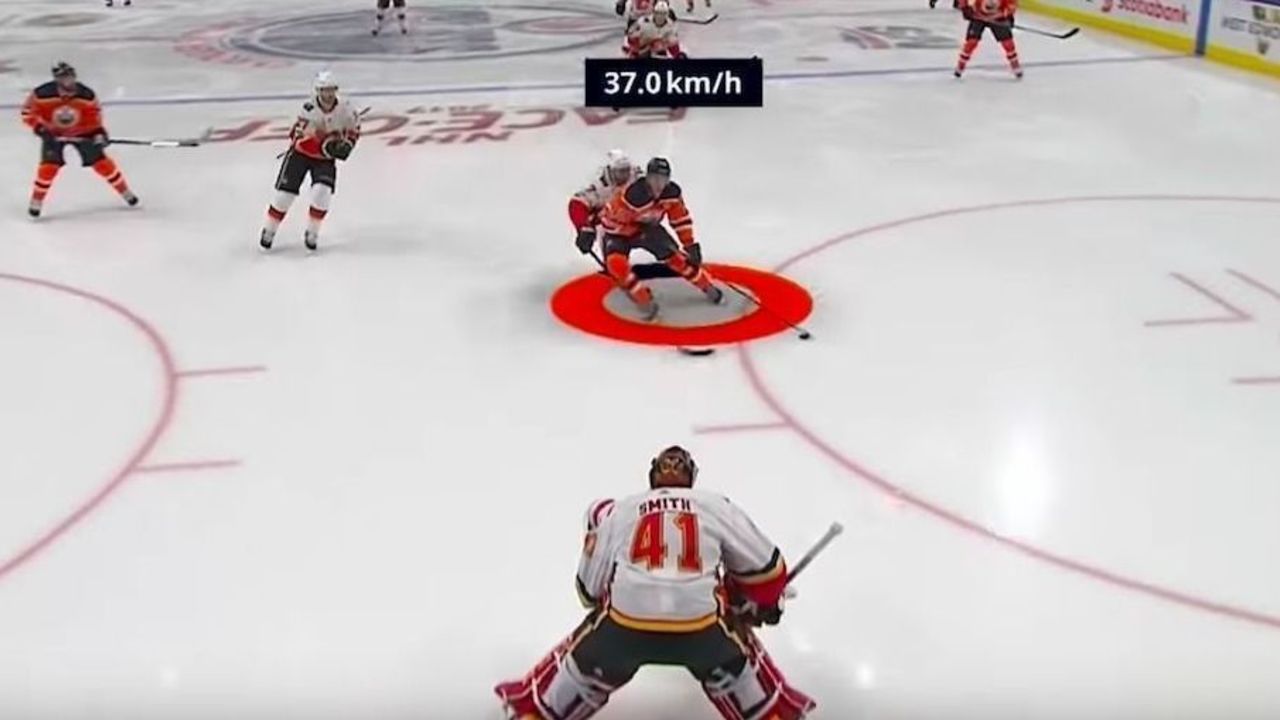 It's possible fans will soon have access to data like McDavid's top speed, Shea Weber's slap-shot velocity, Erik Karlsson's stretch-pass success rate, and Mathew Barzal's nightly puck control. Within proper context, those can be very useful numbers, and another tool in the toolbox for analysis ranging from trivial and fun to in-depth and serious.
"For every interesting observation, another question or two is raised," Stimson said.
For instance, is Zach Hyman truly a great puck-retriever for his more skilled Maple Leafs linemates, or does the data suggest he's merely league average? Does Tom Wilson hurt the Capitals by taking himself out of position to deliver big hits, or does the data hint that opponents act abnormally when he's in their vicinity?
Understanding and articulating what makes certain role players effective (or ineffective) is an area ripe for picking.
"Which players are good at simple things like moving the puck up the ice with possession, entering the offensive zone with control, and creating a scoring chance off that?" Boucher added rhetorically.
On the team side, a similar exercise may arise from these initial questions. For example, how often did the 2017-18 Islanders defend against two-on-ones and three-on-twos? Was that a quantifiably weak point for New York or was something else at the core of the team's dead-last defense?
That kind of inquiry can lead to better-informed fans, media, and hockey operations employees. We're already seeing the value of tracking in other leagues, although its overall day-to-day impact depends on the data's availability. (Case in point: The NBA has a tiered system in which some data is available to the public free of charge, more is behind a paywall, and the rest is exclusive to teams and select media outlets.)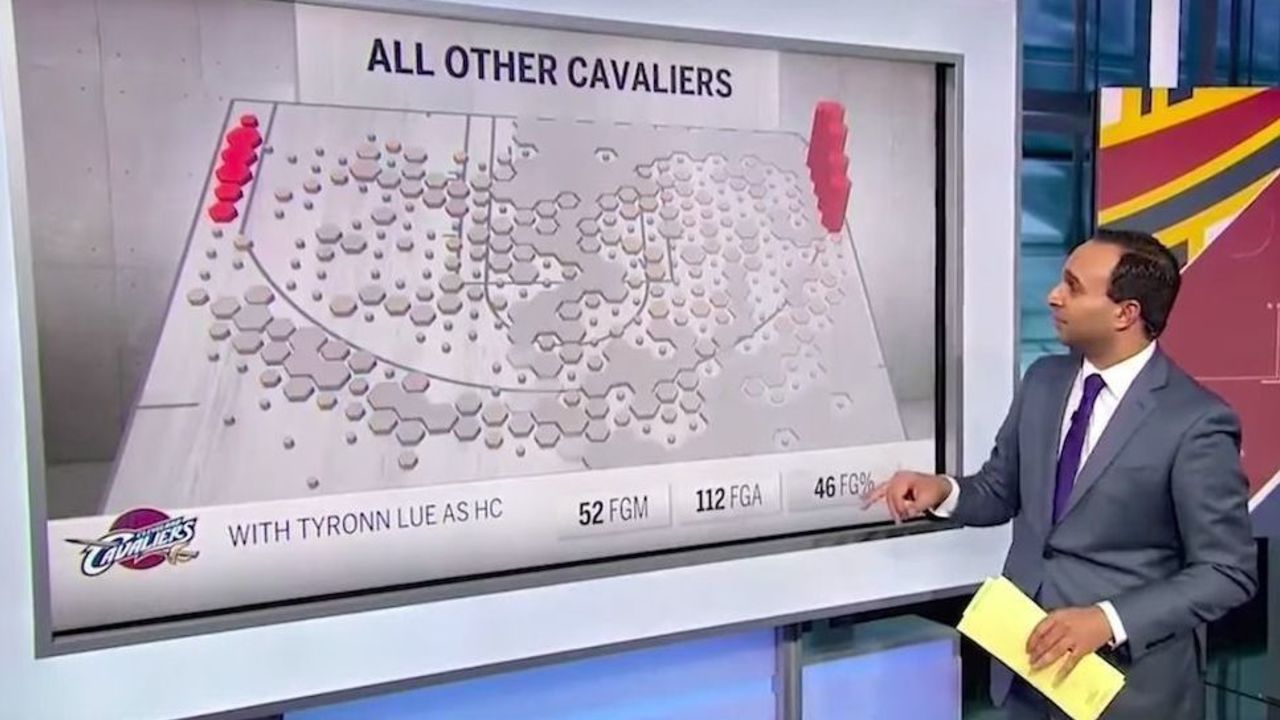 Tracking in basketball has already outed the game's most frequent complainers and laziest All-Stars, while the overall swing in shot selection (3-pointers over long twos) can be at least partially attributed to the rise of analytics. Meanwhile, in baseball, outfielders have never gotten so much love thanks to catch probability and other new data highlighting the crazy athleticism and smarts required to play the position.
Storytelling, whether through traditional media, new media, social media, or a brand, has changed over the past decade and will continue to evolve across the next 10 years. The emergence of well-sourced statistical analysis (with the level of acceptance varying from sport to sport) is a gigantic reason why.
Corsi, expected goals, PDO, high-danger save percentage, and primary points per 60 minutes are only the beginning for hockey.
What does this mean for players?
Based on a handful of interviews, NHL players don't appear too high or too low on the implementation of player and puck tracking.
Most of them are vaguely aware of which data is capable of being churned out. Quite frankly, though, it's probably not in their best interest to consume micro-stats on a regular basis. After all, they're paid to play hockey; not to analyze it the way a coaching staff and front office must.
"I don't know much about it. I don't really think about it much," Leafs defenseman Morgan Rielly said. "As a player, I think you should focus more on whatever you can do to help your team, rather than your own personal advanced stats."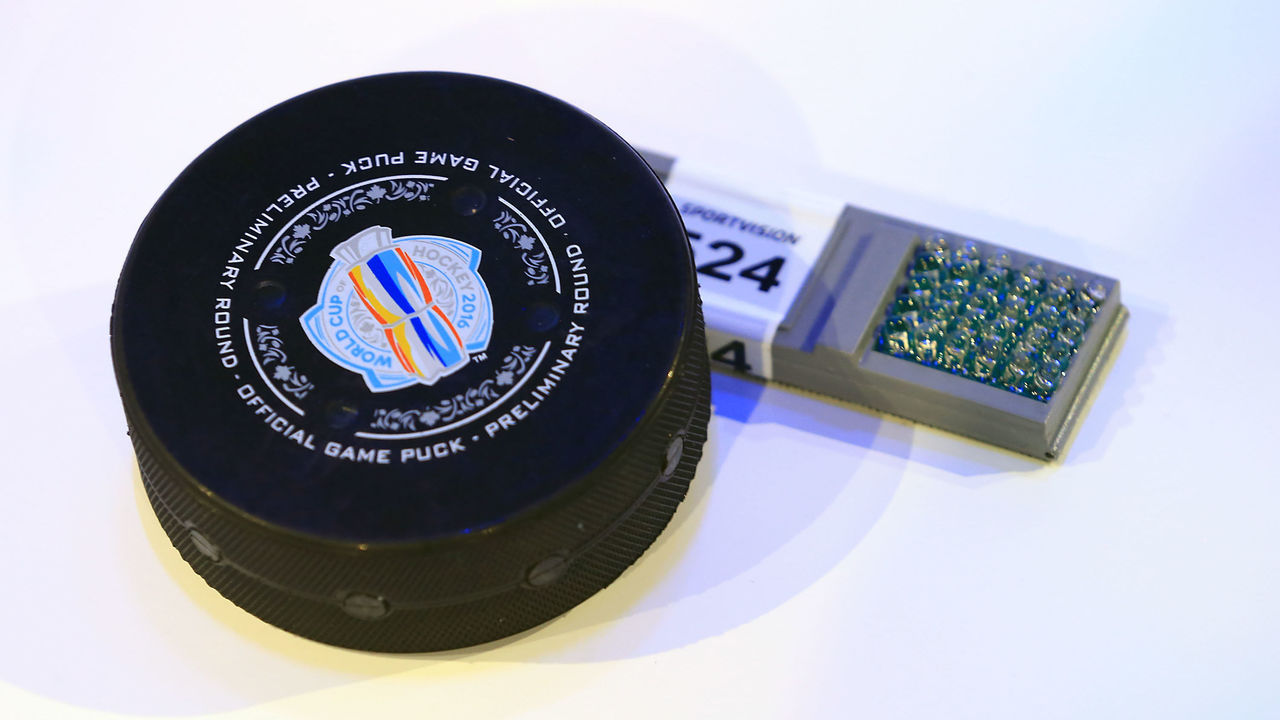 A source within the NHLPA said the union supports player and puck tracking and sees it as a way to grow the game, as long as player rights are maintained. It's not a surprising stance - if all goes according to plan, tracking will generate hockey-related revenue to be split 50-50 between the league and its players' association. (And hey, who wouldn't be excited about fewer goal reviews?)
"I don't think it's going to stop," Ducks forward Adam Henrique - who's quick to point out he's no analytics wiz - said of modern stats. "It's going to be progressing and moving forward and everybody is going to try to find ways to grow the game, stats-wise. I think that's part of the interest for fans. There's so many more advanced stats to look at. There's so much more detail that can go into the game for the viewer."
The NHL hasn't decided if it will use cameras or microchips - or both - to collect player data (the puck will almost certainly be chipped). If the league chooses the wearables route, or to mix wearables and optical tech, the players' union will be part of the discussion.
"I wouldn't say we're leaning one way or the other yet. Both are viable options," Daly said of the league's preferred tech. "We have a base level of knowledge where we can look at the strengths and weaknesses of both and try to find the right technology for us that is a more permanent technology."
So far, the league's encountered a number of roadblocks during its transition from testing at All-Star Games and the 2016 World Cup of Hockey to full-scale implementation.
One such roadblock is cost; the 2015 All-Star Game's chipped pucks were priced at more than $200 apiece. Another is accurate data; false starting would be a public relations nightmare. A third is the tech; if wearables are the way to go, the chips must be non-invasive for players.
The IIHF used cameras and chips earlier this year at both the Olympics and the World Hockey Championship, revealing skating distance, passing efficiency, and other micro-stats. Several players were perplexed and unsure of the staying power of the underlying numbers. Former NHLer and U.S. Olympian James Wisniewski went as far as saying, "It's just all cons. There's nothing (positive) for a player ... All this is going to do is hurt you."
There's bound to be similar pushback in 2019 when tracking is rolled out for the NHL, especially from older players fighting for contracts. The league is trending incredibly young, with 30-year-olds looking over their shoulders a lot more than they might have in the past. Insert unbecoming data - such as poor speed or zone-entry numbers - and all of a sudden public perception wanes even further.
Offers could dry up. That 34-year-old third-pairing defenseman could be out of the league at 33 instead. For every player whose profile will be raised by tracking data, there's another whose will sag.
What's the master plan?
Five years ago, there was a buzz around the NHL and its acceptance of advanced stats. The so-called Summer of Analytics had spit out multiple high-profile hockey ops hires - including Kyle Dubas (Leafs), Tyler Dellow (Oilers), and Sunny Mehta (Devils) - and it signaled a change of course ahead of the 2014-15 season.
Since then, there's been a steady climb up the mountain, with NHL teams, fans, and media members digging into analytics from various angles. Yet public access to ceiling-shattering data has remained out of reach - for now.
"We think unlocking this technology can certainly enhance the fan experience and the broadcast experience around our game and that will be to the benefit of the league, of the clubs, and of the players," Daly said.
Added Boucher: "What you're seeing in the public sphere is results-based - shots and so on. It's great data, it's great insights and it's great work, but obviously the data set is limited in terms of what you can look at. What we offer is more (information about) the process."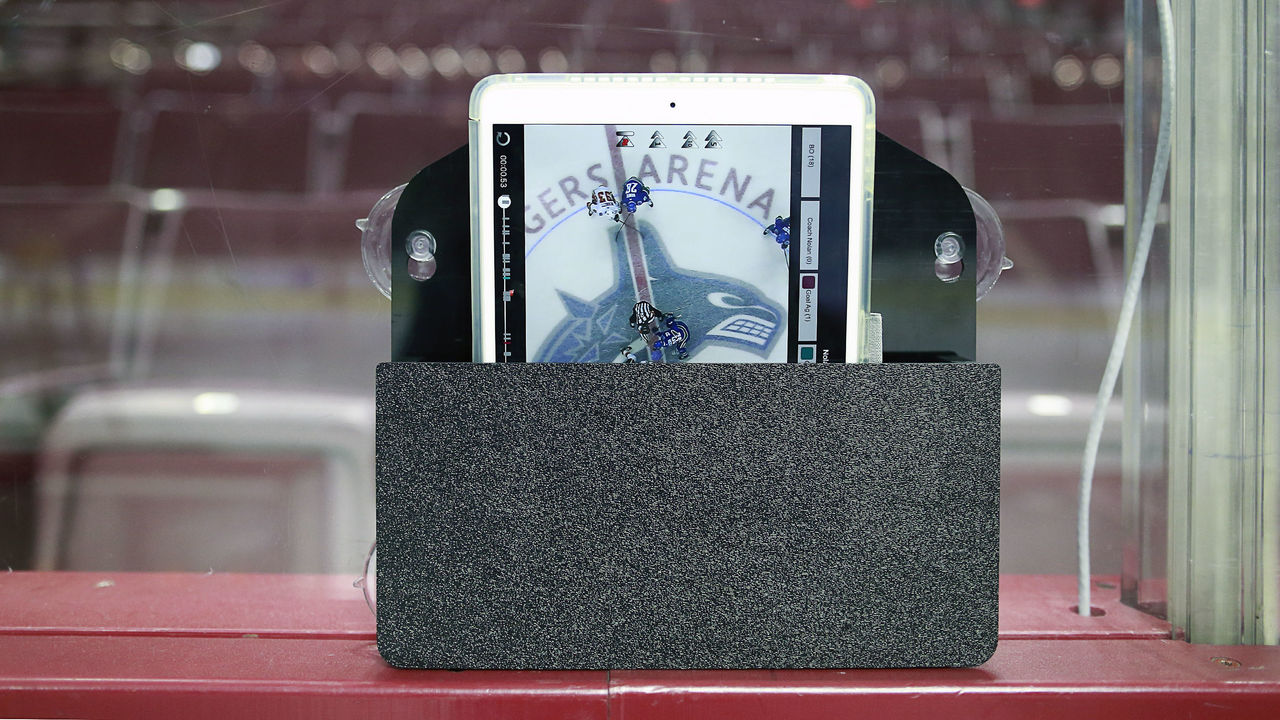 In the grand scheme of things, we can't forget about the other type of tracking: biometric. The vast majority of NHL teams are already hooked on this evaluation method, working with sports science giant Catapult to collect health data from vests that players wear under their equipment during practice.
As a byproduct of sports science's explosion within the pro ranks, biometric data can elicit insights about fatigue, injury prevention, and more. However, wearing a vest, or a heart-rate monitor, is not mandatory for players right now.
Daly said the league has no intention of making health info available to the public.
"I don't view biometric data, for the most part, to be something that we would ever utilize to enhance a fan experience, for instance, or a broadcast experience," he said. "I think that's much more personal to the players."
Meanwhile, player and puck tracking data, which sticks to hockey stats, is free game. And, while its potential applications seem endless, there are unknown aspects to consider as we wait for the polished product to be unveiled.
Will hockey's frenetic pace and the interdependency between players water down tracking data and its effectiveness? This is not baseball, where there's a batter, a pitcher, and time stands still. It's a completely different environment. Can the NHL tap into innovative tech that helps negate these potential issues?
Buntin thinks so.
"They're looking at an optical solution combined with some hardware and I believe wholeheartedly that it is the most forward-thinking solution that I've seen in any league," the Sportlogiq CEO said.
The big-picture outlook features an opportunity to attract different, more statistically inclined fans, and to further engage the existing audience. For example, real-time analytics would improve in-game gambling by leaps and bounds. Puck possession and time on ice would be automated, not estimated, offering a baseline for improvements in available data.
In other words - for a league that's catching up in the data realm and on the global development stage, in general - the master plan is still being written.
"I think were all on the same page," Henrique said of the league and union, "where we all want to grow the game as much as possible."
John Matisz is theScore's national hockey writer. You can find him on Twitter @matiszjohn.
Comments
✕
How the NHL's imminent data revolution will change the sport
  Got something to say? Leave a comment below!