Coaches' Playbook: How Caps took advantage of blown coverage on Ovi's goal
Ethan Miller / Getty Images Sport / Getty
It's never too late for firsts.
With his power-play marker in the second period of Game 2 on Wednesday night, Alex Ovechkin collected his first career goal in the Stanley Cup Final. It was a big achievement for arguably the purest goal-scorer going, but more importantly, it helped the Washington Capitals walk away with a series-tying win against the Vegas Golden Knights.
The goal was a classic one-timer from the side of the net, but looking at the entire play, it becomes evident that the tally was the product of the Capitals exploiting the Golden Knights' blown coverage on the penalty kill.
Let's break it down.
The full video can be seen here.
The Golden Knights initially appeared to be in decent shape. As Nicklas Backstrom moved the puck to John Carlson at the point, Deryk Engelland (positioned in front of the net) made sure to get his stick in Ovechkin's shooting lane, anticipating a potential pass from Carlson.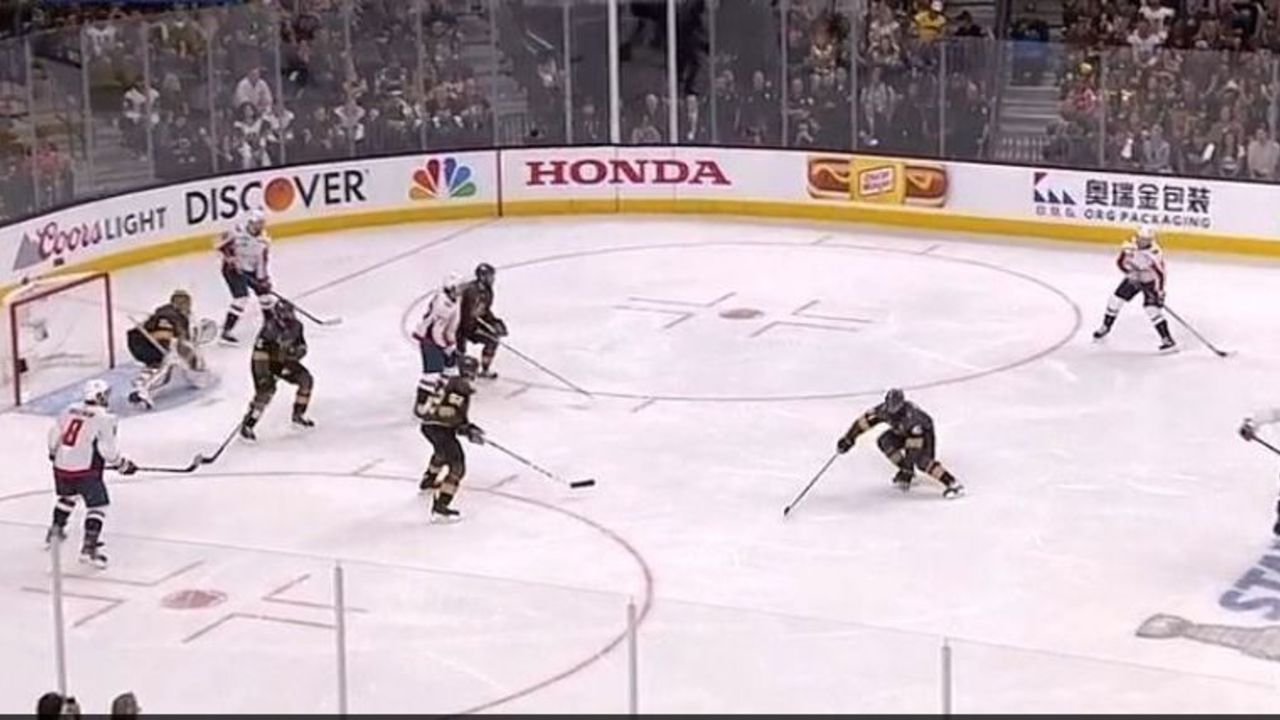 Instead, the puck went to Backstrom, and Engelland shifted his focus to T.J. Oshie, who was positioned in the slot. Unfortunately for the Golden Knights, it looks like all four of their skaters were trying to prevent the puck from getting to him.
While all the Vegas players were fixated on the puck, Ovechkin started sneaking toward the side of the goal.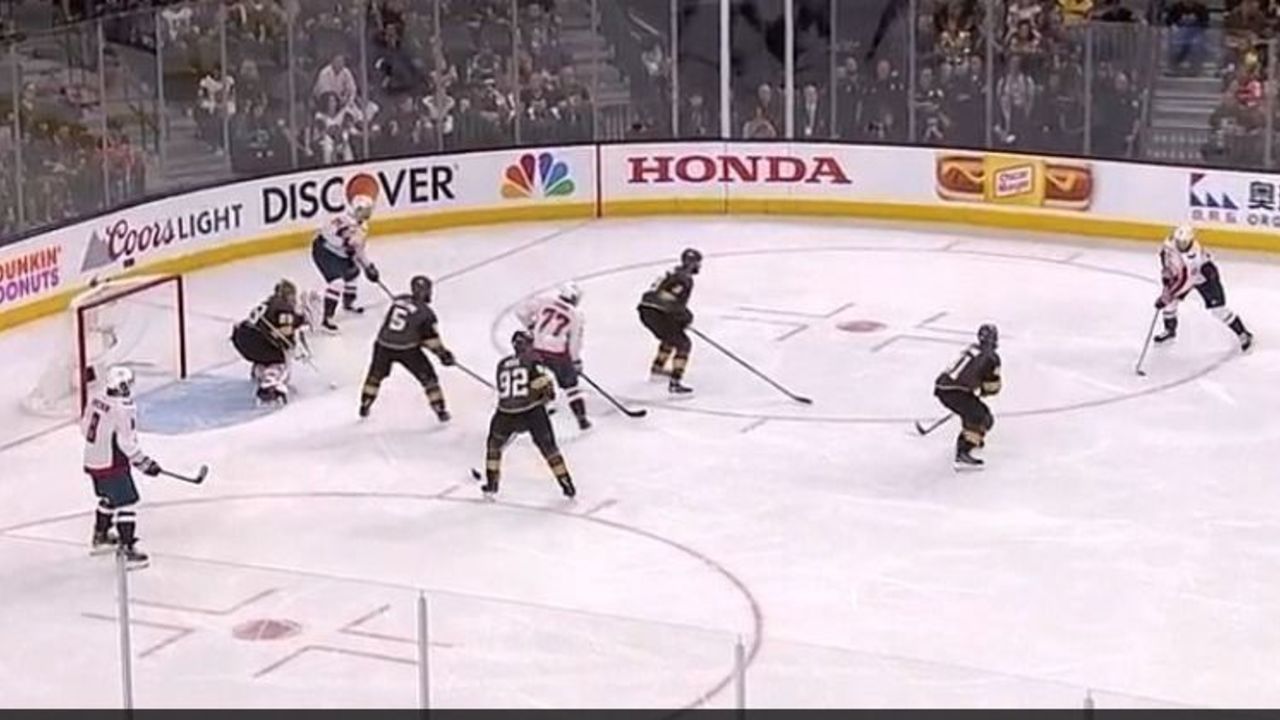 The puck then went down low to Lars Eller. He quickly made a one-time, cross-ice pass to Ovechkin, leaving no time for Engelland to get his stick or body in position to block the pass.
Marc-Andre Fleury attempted to poke-check the puck, but missed, leaving him with a desperation pad save as his lone hope.
Meanwhile, it's worth noting that Tomas Nosek wasn't covering Oshie or Ovechkin.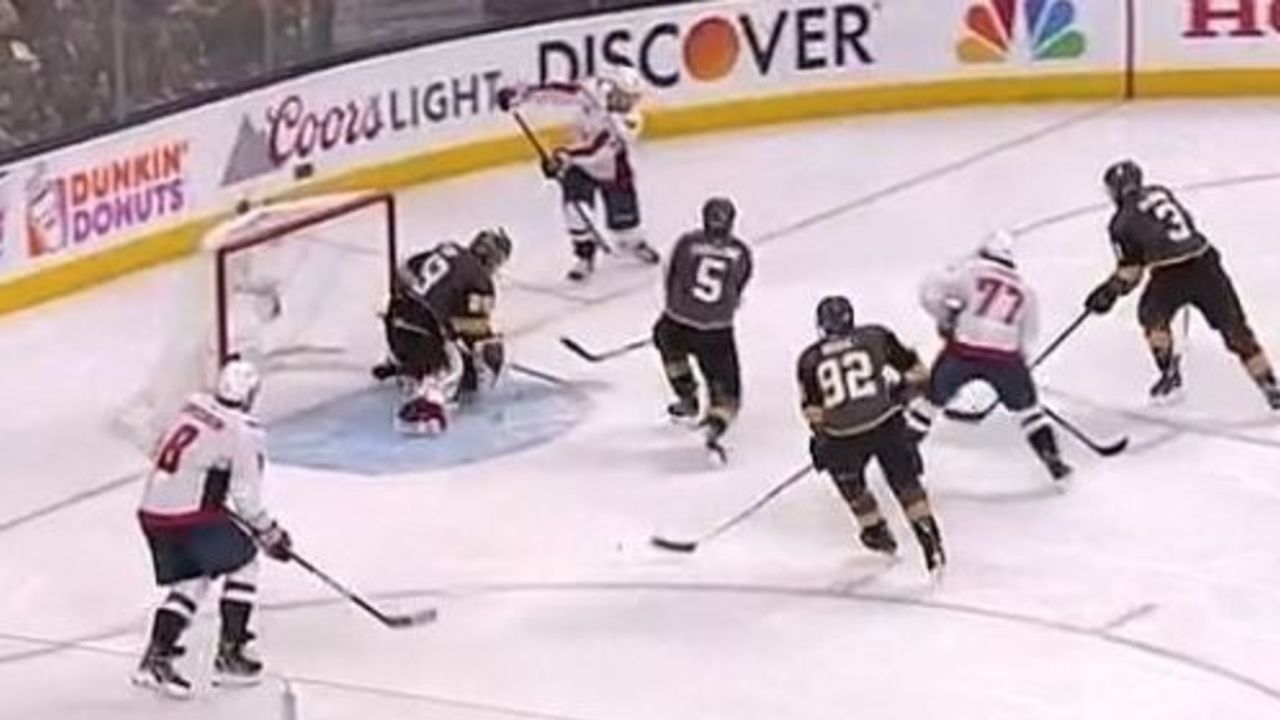 The pass got through. Ovechkin had moved down lower, and he isn't going to miss from there. Nosek finally noticed Ovechkin, but it was far too late.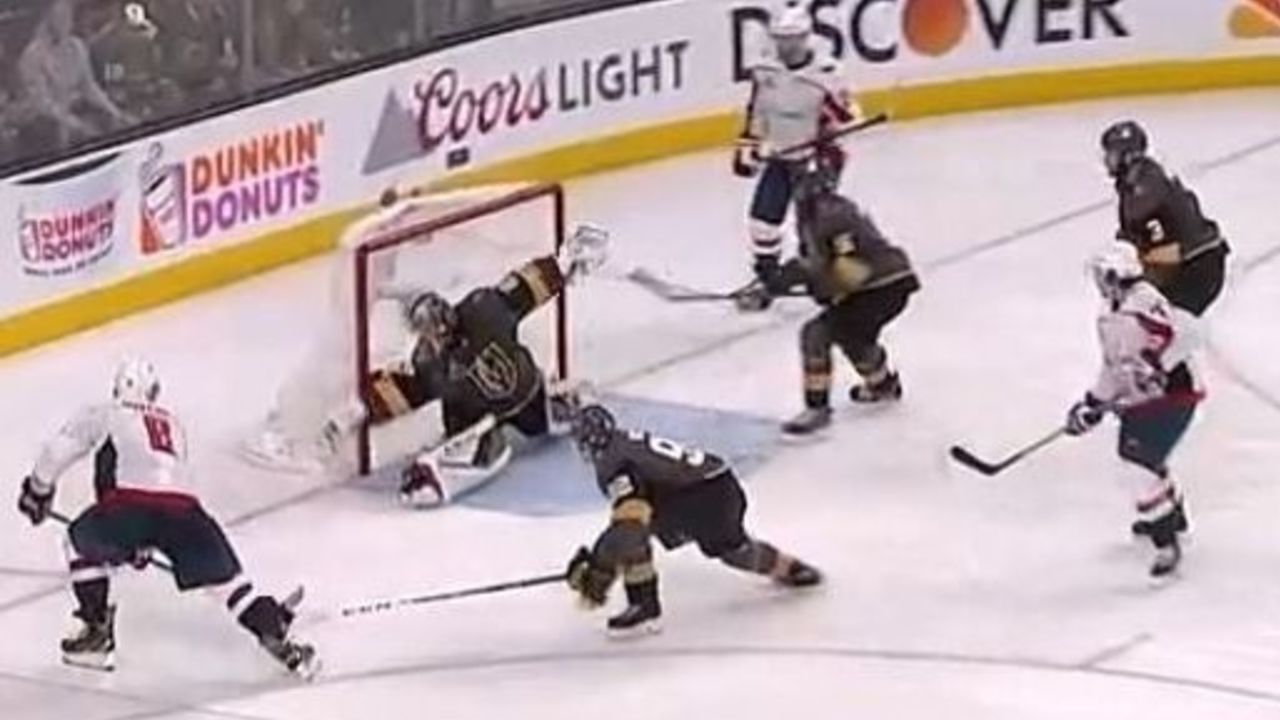 The Capitals' power play has been the second-most lethal unit during the playoffs and Wednesday night it clicked once again. Eller stepped up, taking the spot usually occupied by the leading scorer of the playoffs, Evgeny Kuznetsov (who left the game in the first period with an injury).
As for the Golden Knights, next time, they might want to be sure they pay attention to the man with over 600 goals on his resume.
(Photos courtesy: NHL.com)
Comments
✕
Coaches' Playbook: How Caps took advantage of blown coverage on Ovi's goal
  Got something to say? Leave a comment below!