NHL Power Rankings: Lightning keep top spot, surging Leafs on the rise
Harry How / Getty Images Sport / Getty
theScore's NHL Power Rankings are published every other Monday. Our fourth installment is put together by editors Josh Gold-Smith, Ian McLaren, and Cory Wilkins.
1. Tampa Bay Lightning (15-3-2)
Previously 1st
The dynamic duo of Steven Stamkos and Nikita Kucherov is showing no signs of letting up. Five consecutive victories before a loss Saturday kept the Lightning where they deserve to be.
- Wilkins
2. Toronto Maple Leafs (14-7-0) ▲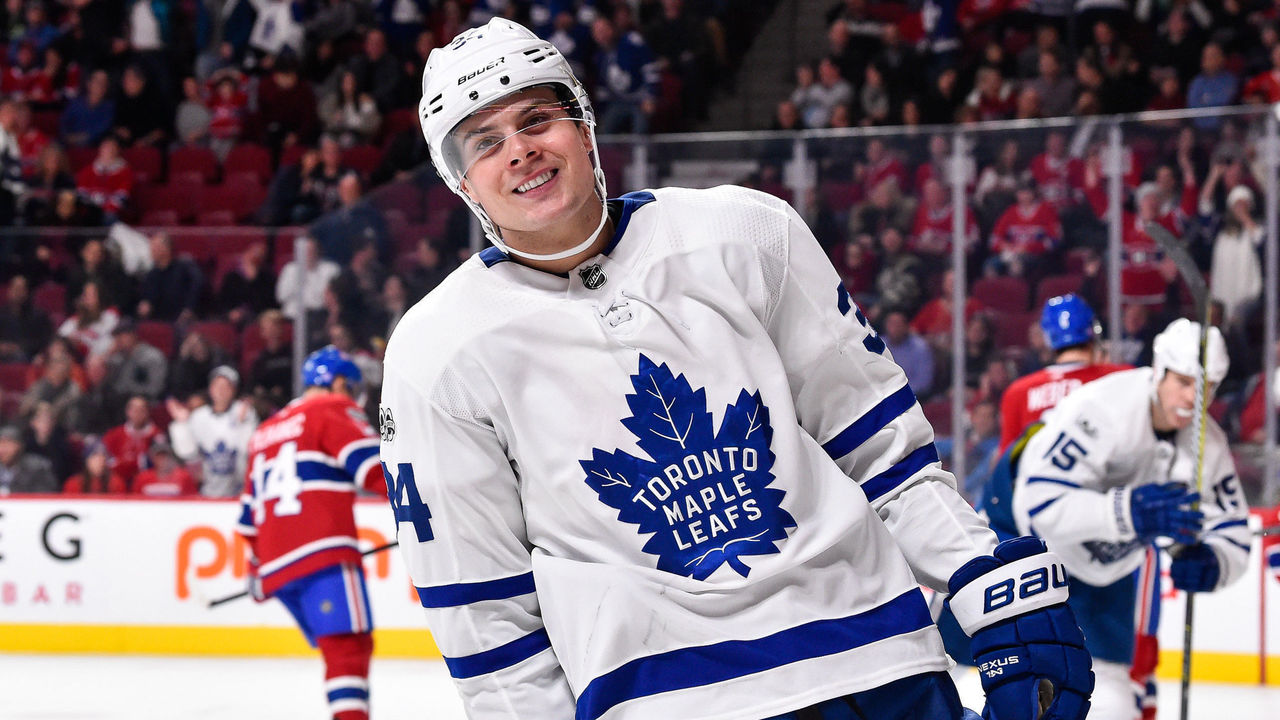 Previously 21st
No Auston Matthews? No problem. With their best player on the sidelines, the Maple Leafs cruised to four straight wins of their own, then captured their sixth victory in succession against the rival Canadiens upon Matthews' return.
- Wilkins
3. Winnipeg Jets (12-4-3) ▲
Previously 5th
The Jets are proving the pundits correct: Give Winnipeg a goaltender and they're a dangerous team. The Jets have won four straight, allowing just six goals in the process.
- Wilkins
4. Nashville Predators (11-6-2) ▲
Previously 12th
Kyle Turris has been a hit in the Music City, chipping in three points in four games, while the Predators have taken three of four contests since his arrival.
- Wilkins
5. St. Louis Blues (15-5-1) ▼
Previously 2nd
A bit of a dip for the Blues, as St. Louis was on the wrong end of an ugly loss to the Flames, just days after needing extra time to take down the last-place Coyotes.
- Wilkins
6. New York Islanders (11-7-2) ▲
Previously 15th
It's been a mixed bag for the Islanders, but the team's most impressive outing was a 5-3 win over the first-place Lightning. Thomas Greiss and Jaroslav Halak continue to battle for minutes between the pipes.
- Wilkins
7. Columbus Blue Jackets (12-7-1) ▼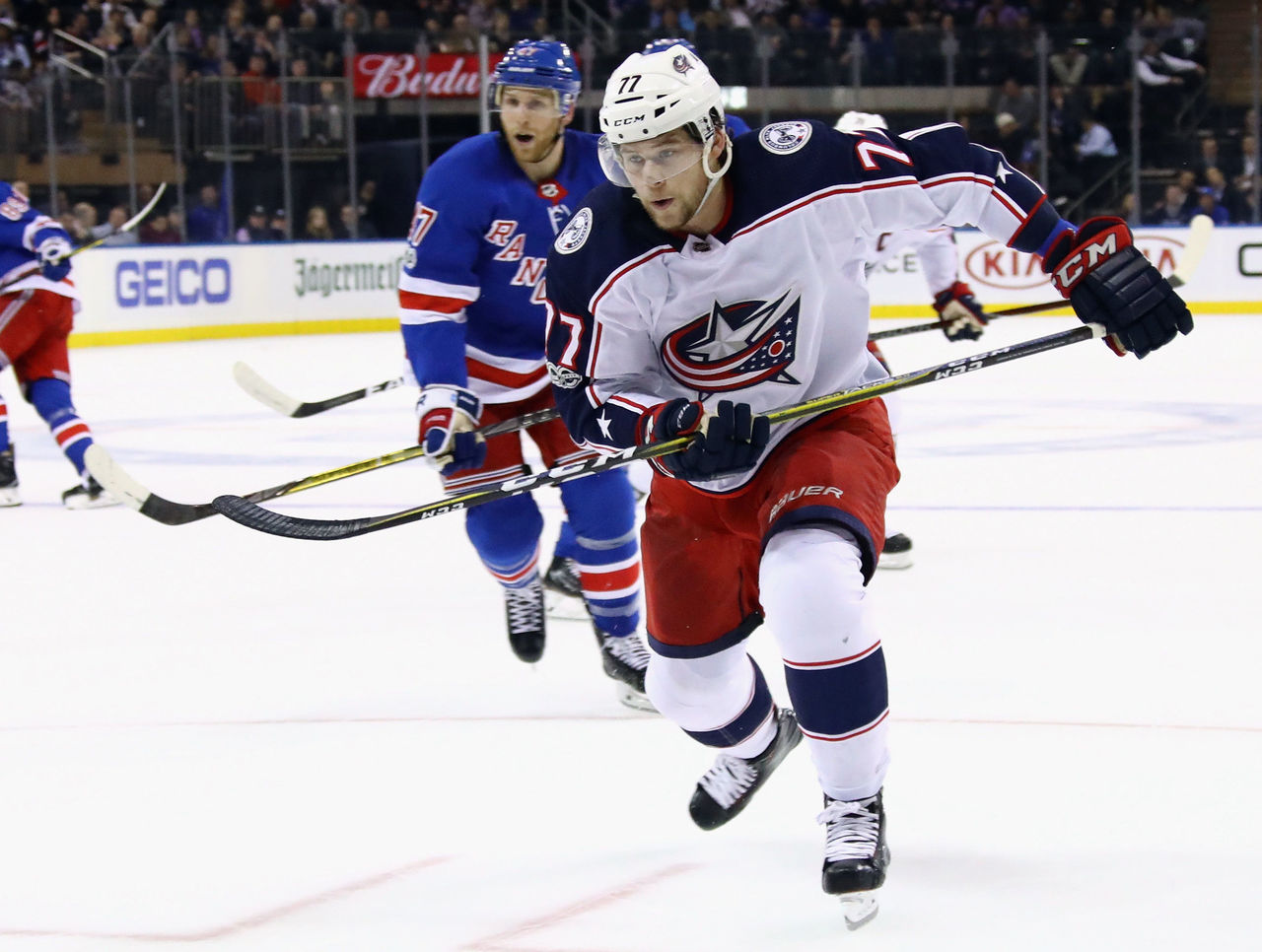 Previously 3rd
The Blue Jackets will need to find the back of the net more often in order to climb this list. Columbus mustered just six regulation goals in its last five appearances.
- Wilkins
8. Vegas Golden Knights (12-6-1) ▲
Previously 10th
Credit the Golden Knights for their ability to find the win column despite constant injuries in the crease. One negative of the week: an 8-2 shellacking to the struggling Oilers.
- Wilkins
9. New Jersey Devils (11-5-3) ▼
Previously 6th
The Devils are .500 in their last six outings, despite allowing four more goals than they've scored. Travis Zajac's return should improve the team's fortunes.
- Wilkins
10. Los Angeles Kings (12-7-2) ▼
Previously 4th
Winning just two of their last six, with only one coming in regulation, cracks are starting to show in the Kings' hot start to the season.
- Wilkins
11. Calgary Flames (11-8-0) ▲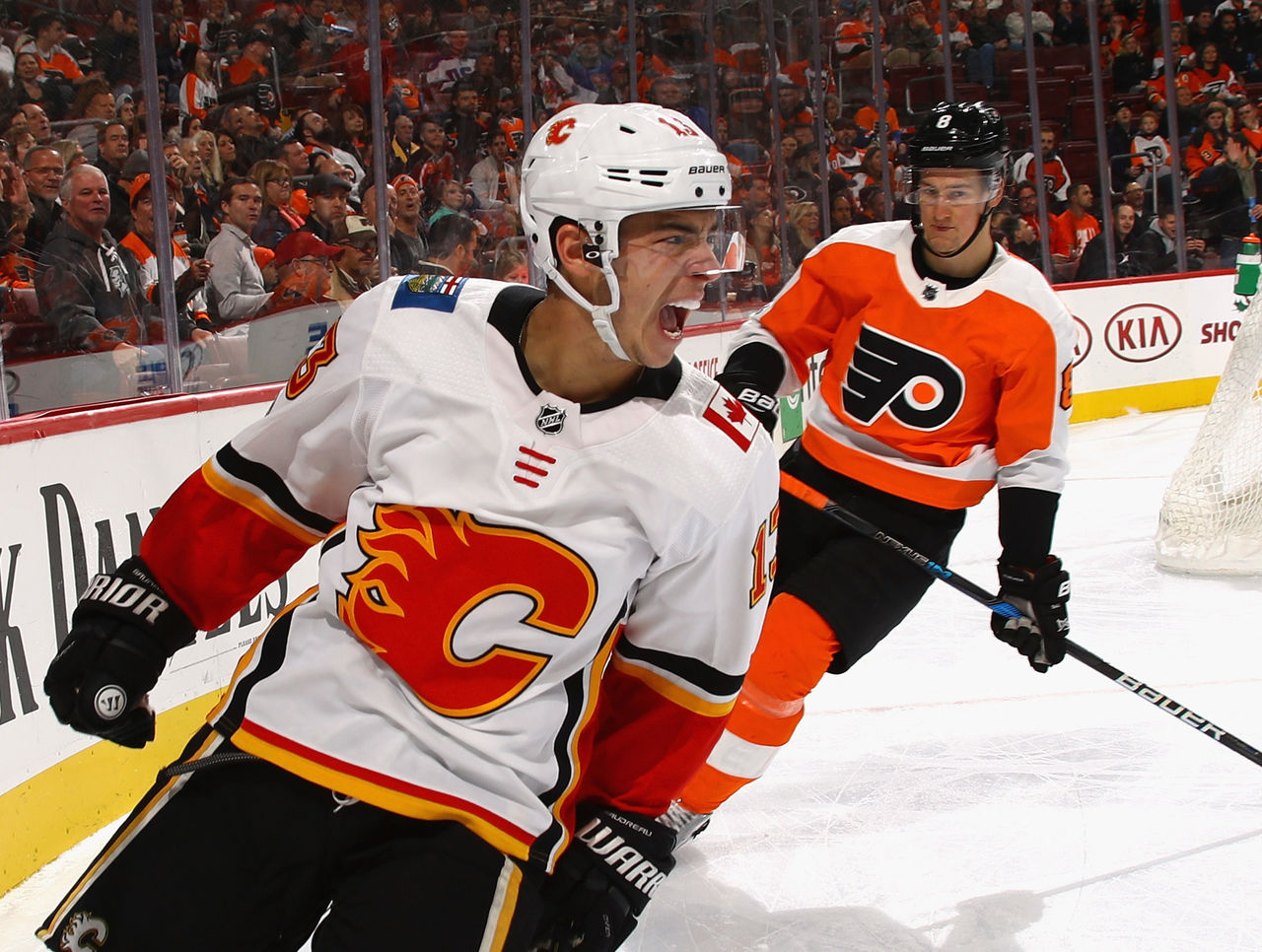 Previously 25th
Johnny Gaudreau has quietly risen among the NHL's point leaders, and if Mike Smith can remain healthy while the defense starts to mesh more effectively, Calgary could really set the league on fire.
- McLaren
12. Chicago Blackhawks (10-8-2) ▲
Previously 24th
A tightly contested win over Pittsburgh on Saturday served notice that this team's window hasn't closed quite yet. Having said that, maybe beating Pittsburgh isn't all that impressive these days (see below).
- McLaren
13. Pittsburgh Penguins (11-8-3) ▼
Previously 9th
The Penguins' defensive numbers have been skewed by a few lopsided losses, but the defending Stanley Cup champions are also having trouble scoring. Issues at both ends of the ice doesn't bode well moving forward.
- McLaren
14. Detroit Red Wings (10-8-3) ▲
Previously 27th
Detroit appears to have some swagger back following a fight-filled romp over Calgary. The Wings are defying expectations and young stars Dylan Larkin and Anthony Mantha are leading the way.
- McLaren
15. San Jose Sharks (10-8-0) ▼
Previously 7th
Despite the winning record, San Jose has scored the fewest amount of goals in the NHL, and the offensive struggles are exacerbated by the fact Norris Trophy winner Brent Burns has zero goals on 75 shots.
- McLaren
16. Anaheim Ducks (9-7-3) ▼
Previously 14th
Recent wins over Vancouver, Boston, and Florida helped end a stretch of losses for the Ducks, who are somehow hanging on in the midst of a slew of injuries.
- McLaren
17. Minnesota Wild (9-8-2) ▲
Previously 20th
Prior to a loss to Washington on Saturday, the Wild won four in a row, including a string of three-straight shutouts by Devan Dubnyk. The streak helped Minnesota get back on the positive side of the goal differential ledger.
- McLaren
18. Washington Capitals (11-9-1) ▲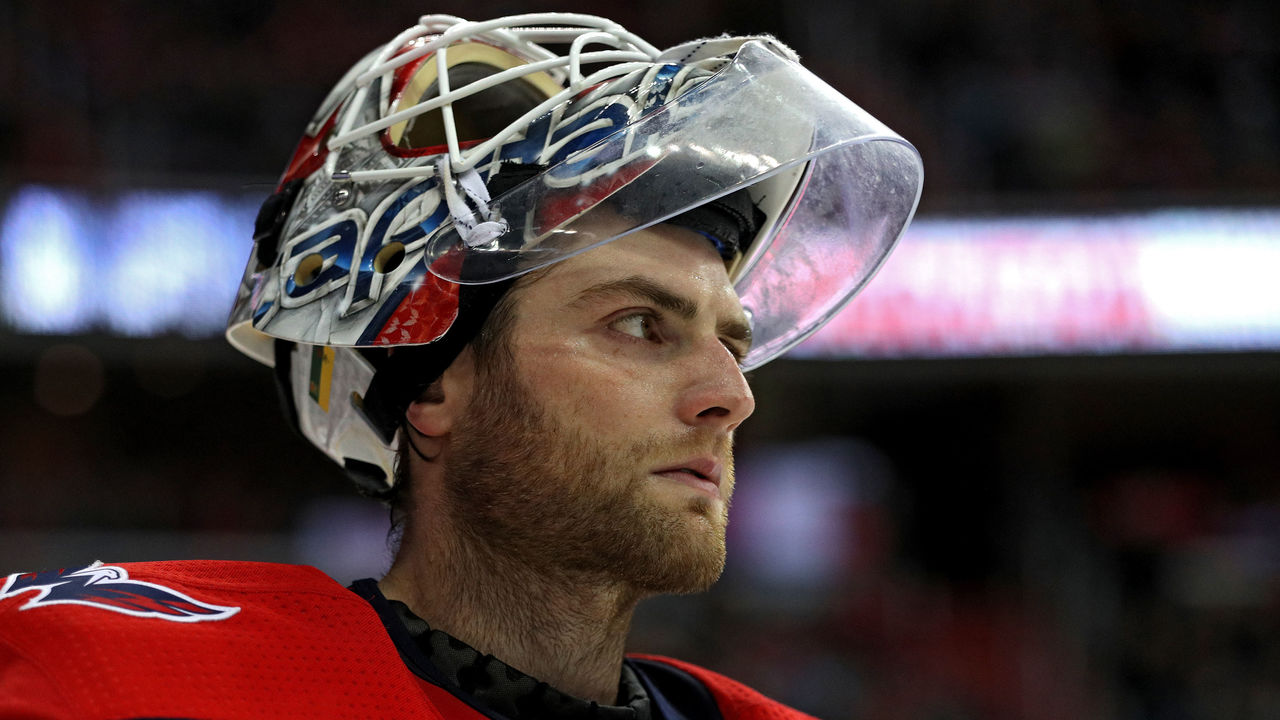 Previously 22nd
The two-time defending Presidents' Trophy winners have certainly lost some luster. Braden Holtby is being left out to dry with regularity, but thankfully the offense is still chugging along.
- McLaren
19. Dallas Stars (10-9-1) ▼
Previously 8th
A win over Edmonton on Saturday snapped a three-game losing streak, but 20 games in, this team does not want to be in the lower tier of the standings in terms of point percentage.
- McLaren
20. New York Rangers (10-9-2) ▼
Previously 16th
The Blueshirts have recorded 10 wins in 20 games, and a team that features Henrik Lundqvist in net should not have a negative goal differential.
- McLaren
21. Ottawa Senators (8-5-6) ▼
Previously 11th
Note to other teams looking to avoid falling in the rankings: Don't lose to the worst team in the league in the same week you get beaten by a defending Stanley Cup champion still looking to find its stride.
Unfortunately for the Senators, they can't just play the Avalanche every game.
- Gold-Smith
22. Boston Bruins (8-7-4) ▼
Previously 19th
Two big wins on the West Coast will do just fine, but they came after four straight defeats, including back-to-back losses to the Maple Leafs.
- Gold-Smith
23. Colorado Avalanche (10-8-1) ▼
Previously 17th
Colorado has lost four of their last six, including back-to-back defeats to the Senators in their Swedish sojourn, and a humbling loss to their other Matt Duchene trade partner, the Predators.
- Gold-Smith
24. Carolina Hurricanes (9-6-4) ▲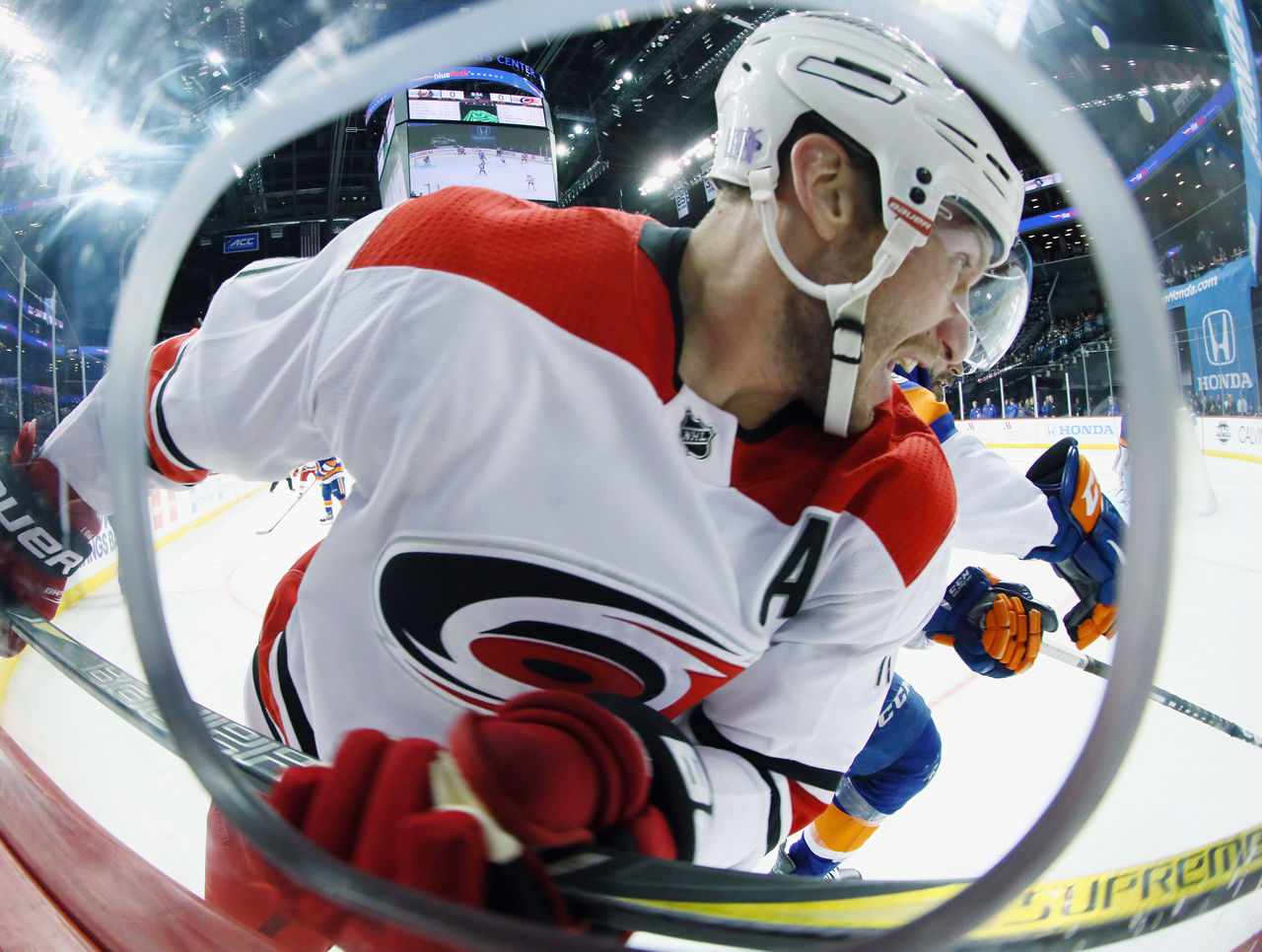 Previously 29th
Carolina isn't a playoff-calibre team yet, but there's reason for hope. The Hurricanes have won five of their last seven contests, including back-to-back victories over the weekend.
- Gold-Smith
25. Florida Panthers (7-11-2) ▲
Previously 31st
Getting shut out by the Kings on Saturday was hardly ideal, but Florida did blank the Sharks in San Jose two days earlier.
Florida has lost two straight games, but hovered around .500 since our last edition, so that's enough to get out of our basement for now.
- Gold-Smith
26. Vancouver Canucks (9-8-3) ▼
Previously 13th
Saturday's overtime loss to the Blues was a valiant effort, but the Canucks have won only two of the seven games since our last edition, and have emerged victorious in only three of their last 10. That's bad.
- Gold-Smith
27. Philadelphia Flyers (8-8-4) ▼
Previously 23rd
The Flyers blew a 3-1 lead and eventually lost to the Flames in overtime Saturday, dropping their fourth straight game and fifth in their last six.
The Brian Elliott signing just hasn't worked out, and trading away Brayden Schenn was a terrible idea.
- Gold-Smith
28. Edmonton Oilers (7-11-2) ▼
Previously 26th
Edmonton could still turn out to be a Stanley Cup contender, but the Oilers have dug themselves into a serious hole.
Neither their 4-1 loss to the Blues nor Saturday's 6-3 defeat to the Stars inspire much confidence that the Oilers will snap out of this any time soon.
- Gold-Smith
29. Montreal Canadiens (8-11-2) ▼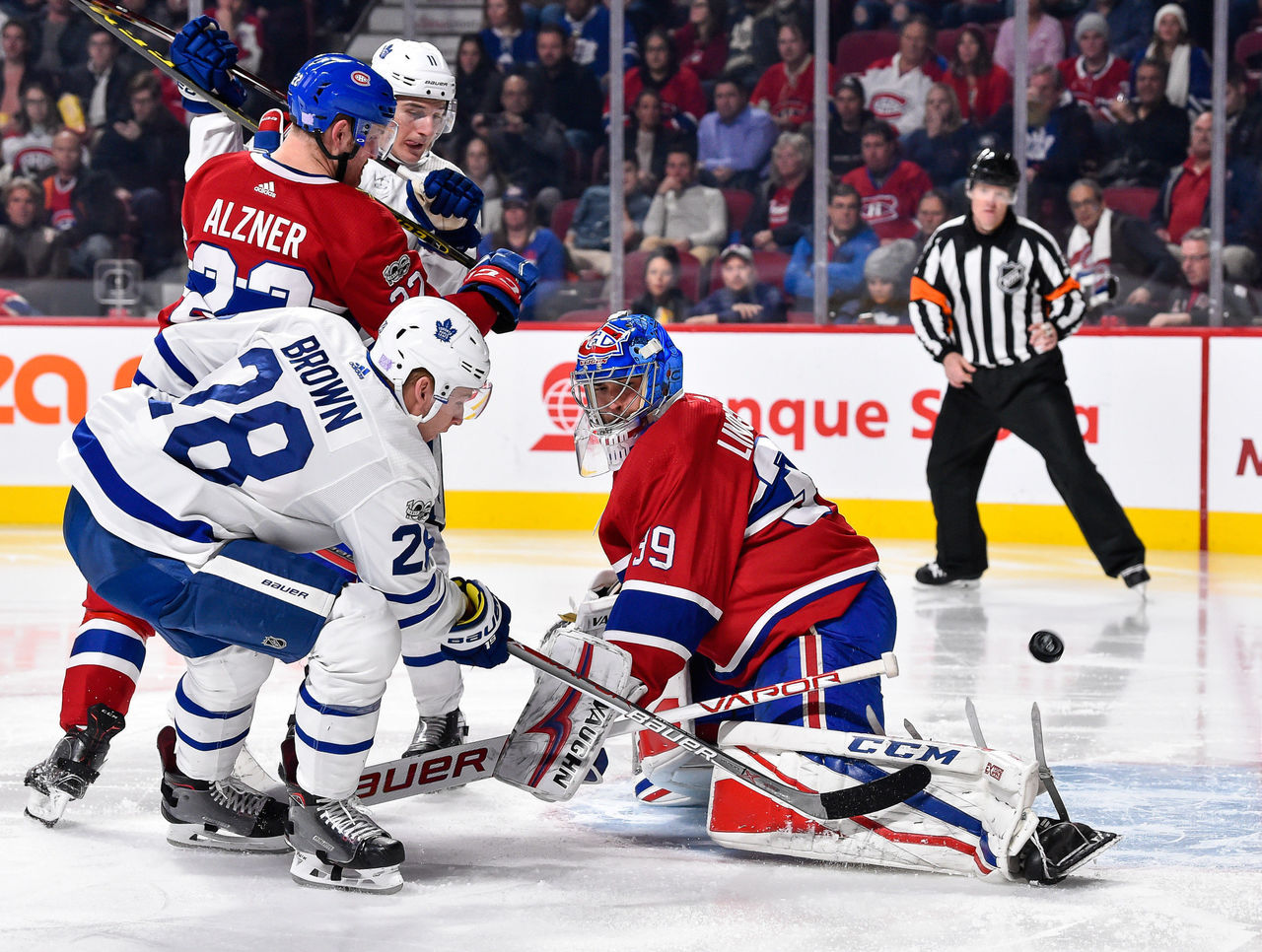 Previously 18th
Montreal got embarrassed by the Maple Leafs on Saturday night, and the 6-0 rout was the Canadiens' third consecutive loss. Is it time for a shake-up?
- Gold-Smith
30. Arizona Coyotes (4-15-3)
Previously 30th
A win streak! Two straight victories and an Anthony Duclair hat trick Saturday are encouraging, but the Coyotes still have the NHL's worst goal differential (-31), and they've won only three of their last 10 games.
- Gold-Smith
31. Buffalo Sabres (5-11-4) ▼
Previously 28th
Buffalo lost its fifth straight game Saturday, and that makes eight losses in the last 10 contests. Only the Coyotes have a worse goal differential than the skidding Sabres.
- Gold-Smith
(Photos courtesy: Getty Images)
Comments
✕
NHL Power Rankings: Lightning keep top spot, surging Leafs on the rise
  Got something to say? Leave a comment below!