The story behind Billy Smith's bizarre 1983 pond-side photo shoot
For the better part of 18 years, Hall of Fame netminder Billy Smith was the NHL's Public Enemy No. 1, abusing opposing players in a way that made him revered by New York Islanders fans - and reviled by everyone else.
But hacking shins and butt-ending kidneys is hard work. So should we really be that surprised that Smith - who racked up 489 career penalty minutes in the regular season and another 89 in the playoffs - occasionally liked to kick back with a fruity drink pond-side in full goalie gear while pondering the mysteries of the universe?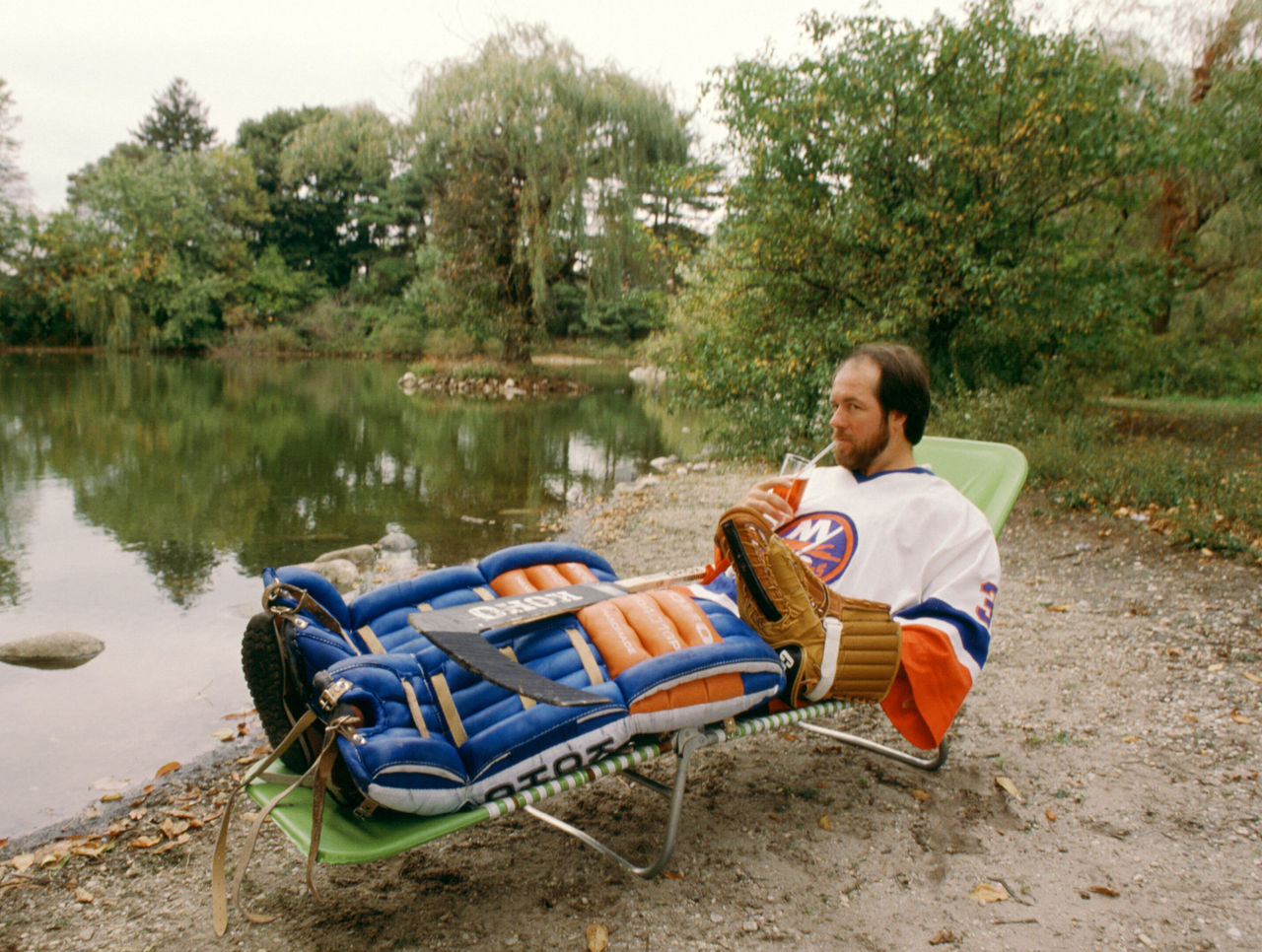 Longtime Getty Images sports photographer Bruce Bennett, who was responsible for the 1983 shoot, told theScore it was an assignment from a monthly magazine called "Inside Sports."
"There was a small pond I knew of in Woodbury, New York that wasn't far from the Islanders practice rink, and I floated the idea to him," Bennett said. "He was game. He got his equipment on in the parking lot and we walked over to the pond as I carried my father's lounge chair.
"I shot a few up close and others from across the pond. I did a bunch on the lounge and then others just kneeling by the pond."
Kneeling, you say?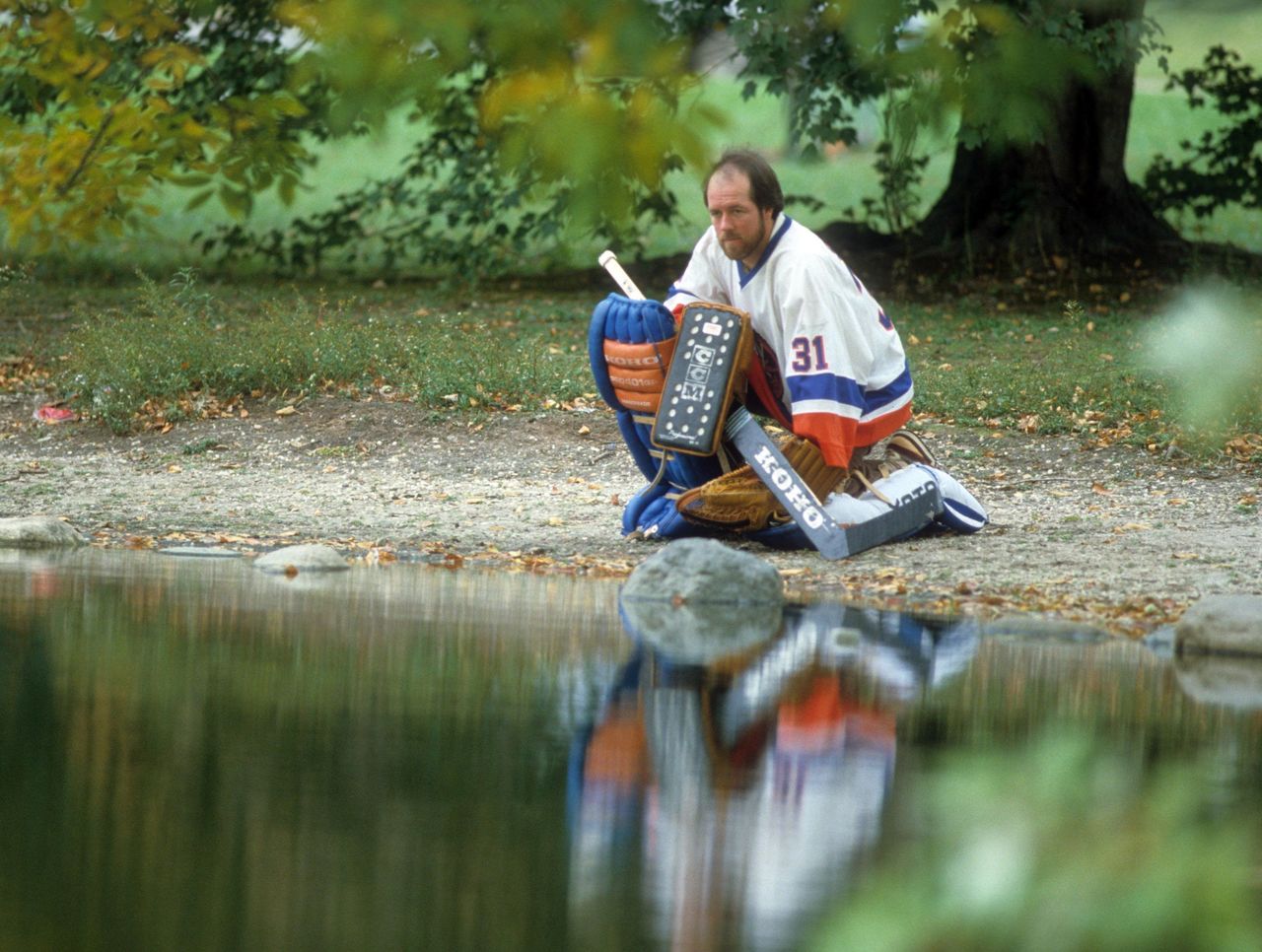 As great as it is to see "Battlin' Billy" smugly staring out across the water, dreaming of which Philadelphia Flyers forward he was going to shank next, there's more to this photo shoot. Much more.
"It was kind of a day in the life piece," Bennett said. "So I shot him driving his car and did some shots of Smith at his home, working and cutting firewood."
Whether channeling his inner Bob Vila ...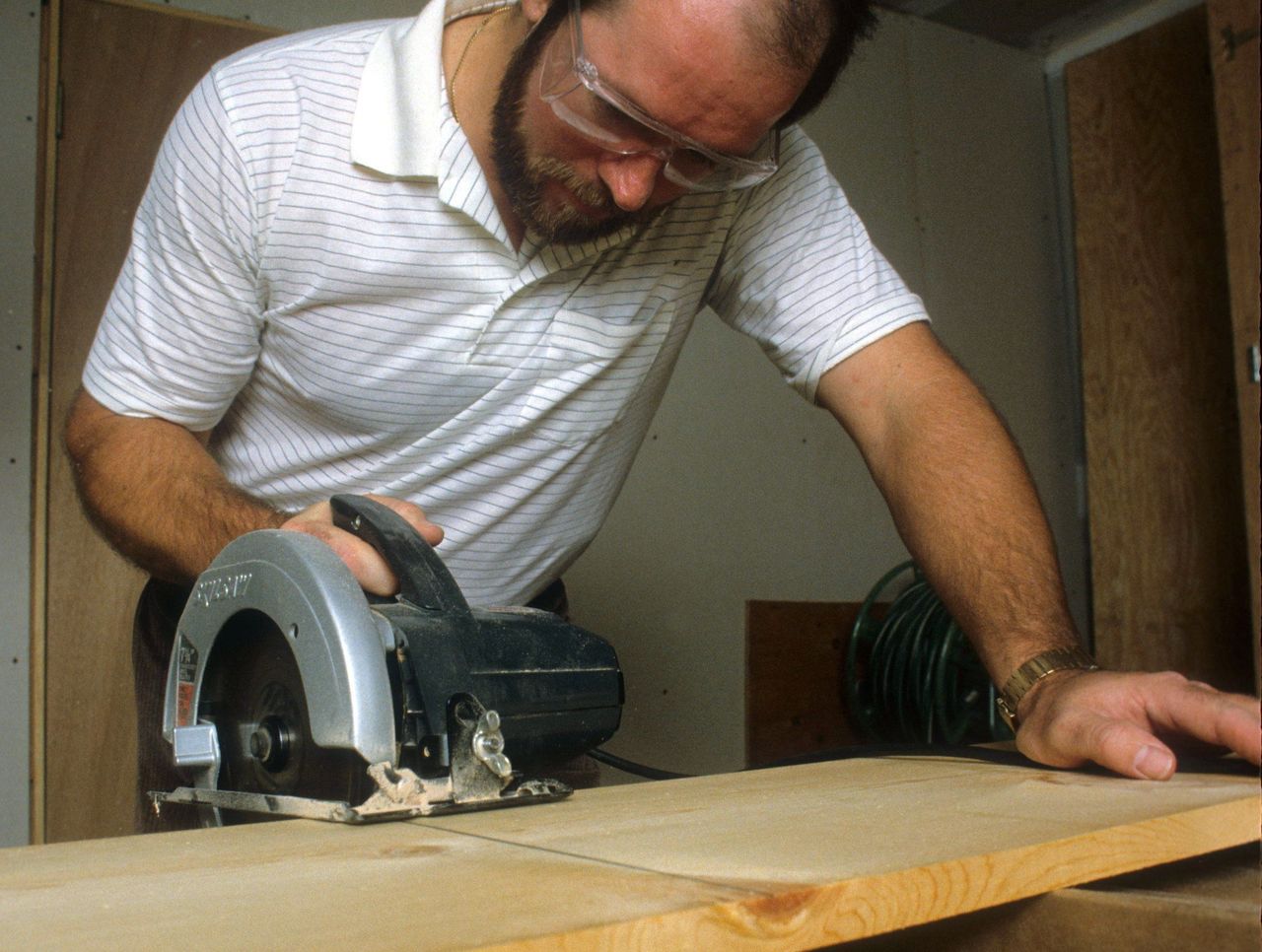 ... or honing his role as Tom Selleck's stunt double ...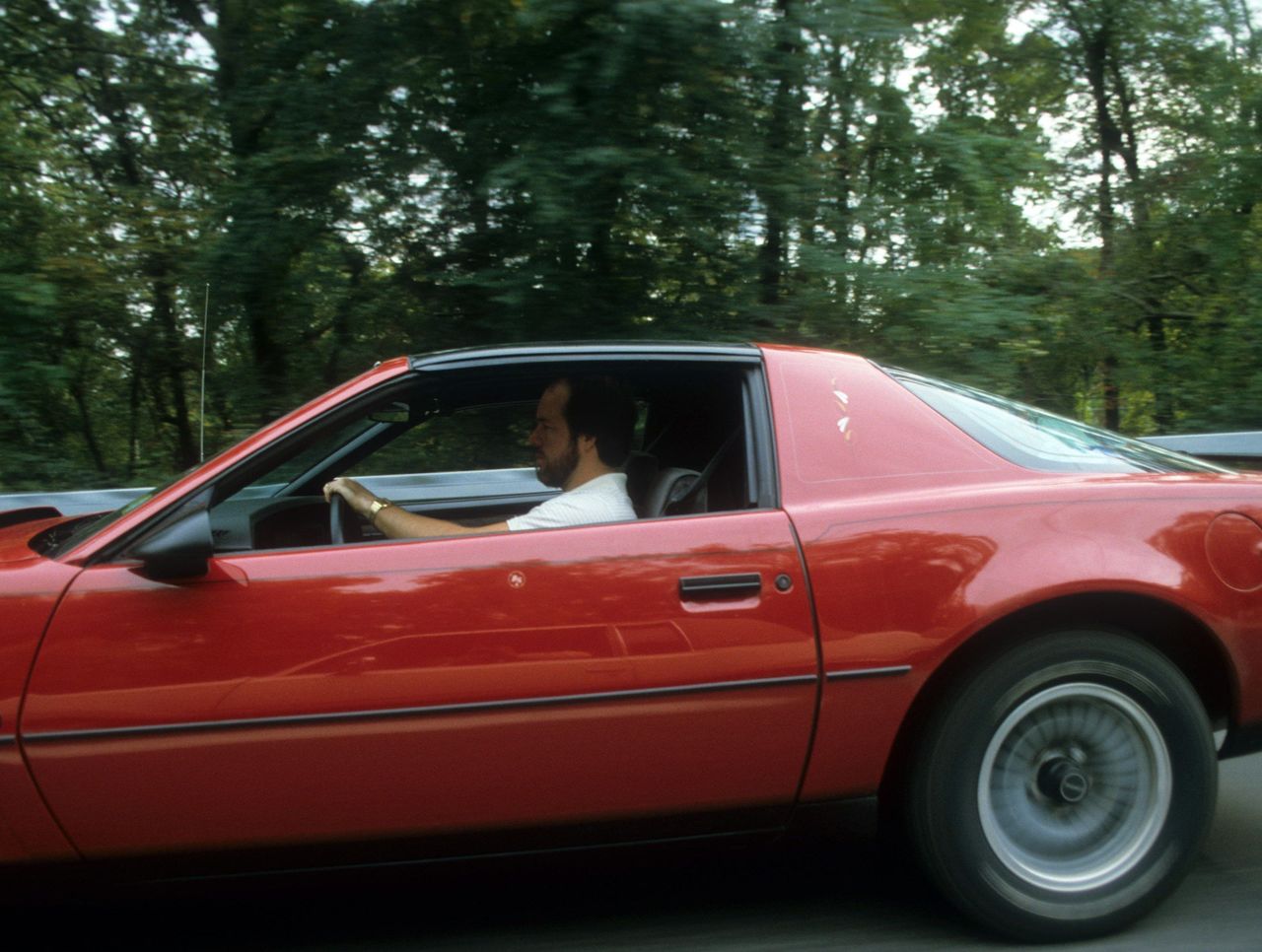 ... or simply staring out into the vastness of rural New York ...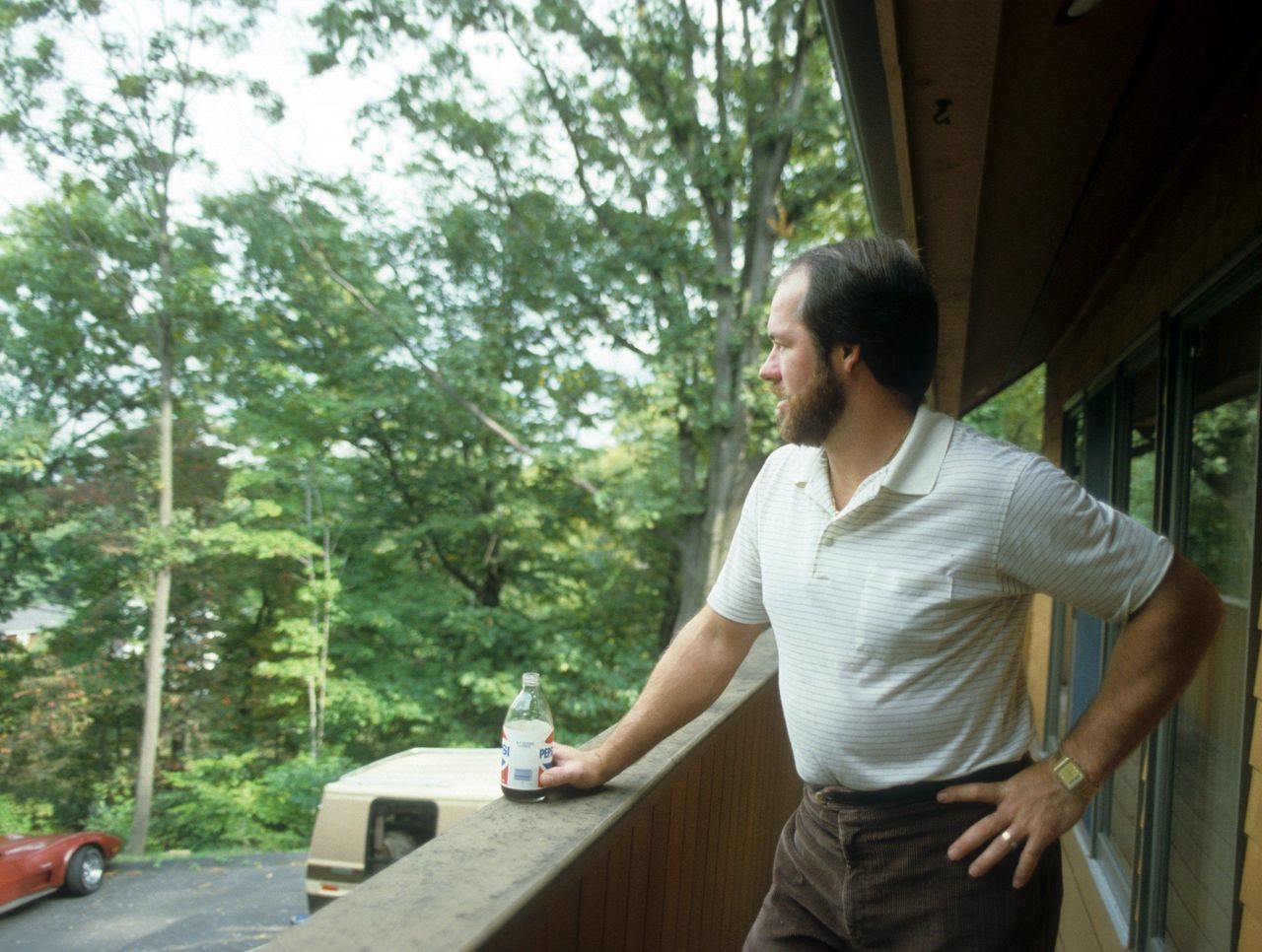 ... it's clear there was a softer, gentler side to Smith, one that didn't involve weaponizing his Koho.
Bennett, who said the shoot lasted about 20 minutes, wishes he could have had more of an opportunity to work with players away from the sports sphere.
"Although I have proposed this sort of thing - players in full uniform in everyday locations - I can't remember getting any other approvals to shoot these."
(Photos courtesy: Getty Images)
Comments
✕
The story behind Billy Smith's bizarre 1983 pond-side photo shoot
  Got something to say? Leave a comment below!