Sidney Crosby remains on a different level.
The Pittsburgh Penguins superstar center displayed a crazy amount of wherewithal in order to score a game-tying goal late in the third period against the New York Rangers, and from behind the goal line no less.
Let's take a quick look.
With Matt Murray on the bench in order to get an extra attacker on the ice, the Penguins - down by a goal - looked to create a scoring chance.
Crosby (87) stationed himself to the left of Henrik Lundqvist (30), and Evgeni Malkin (71) positioned himself near the boards to assess his options.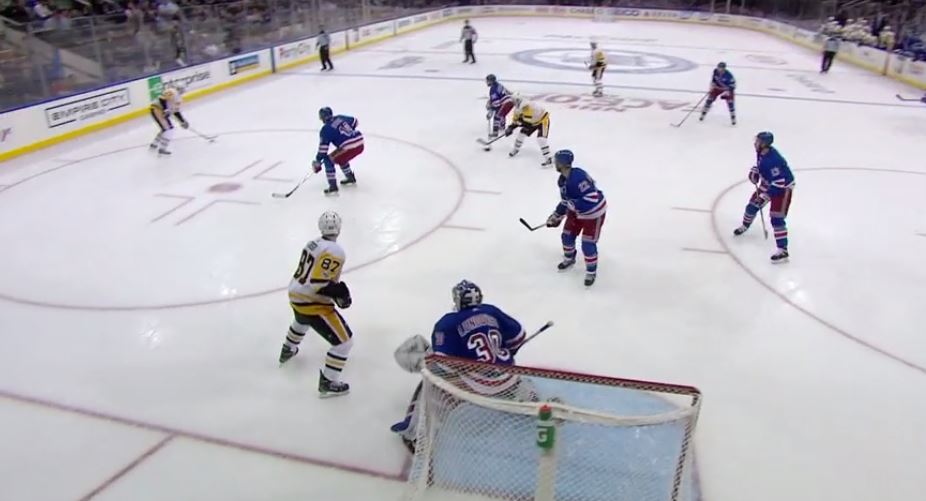 Malkin attempted to work the puck to a cutting Patric Hornqvist (72), but it went off the defender's stick and up into the air.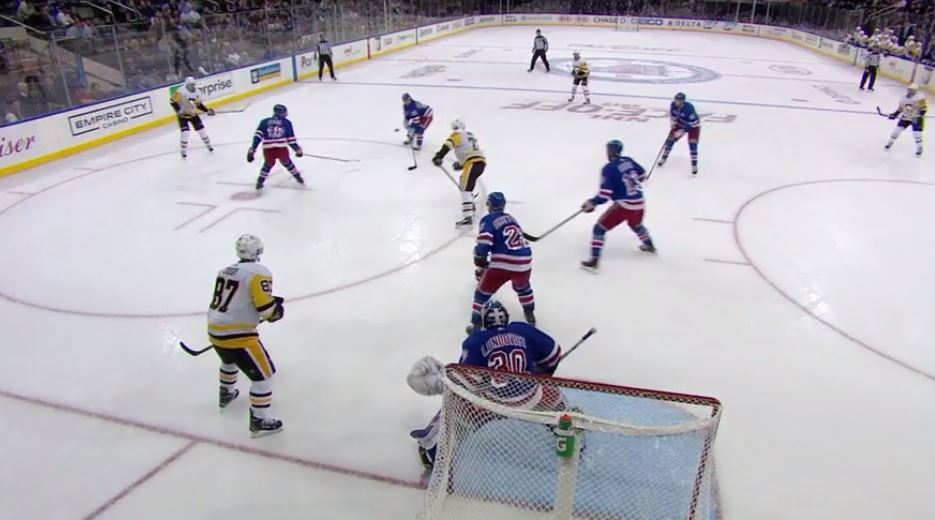 Hornqvist batted it down with his glove, swung and missed on a shot attempt, and watched as the puck headed towards Crosby.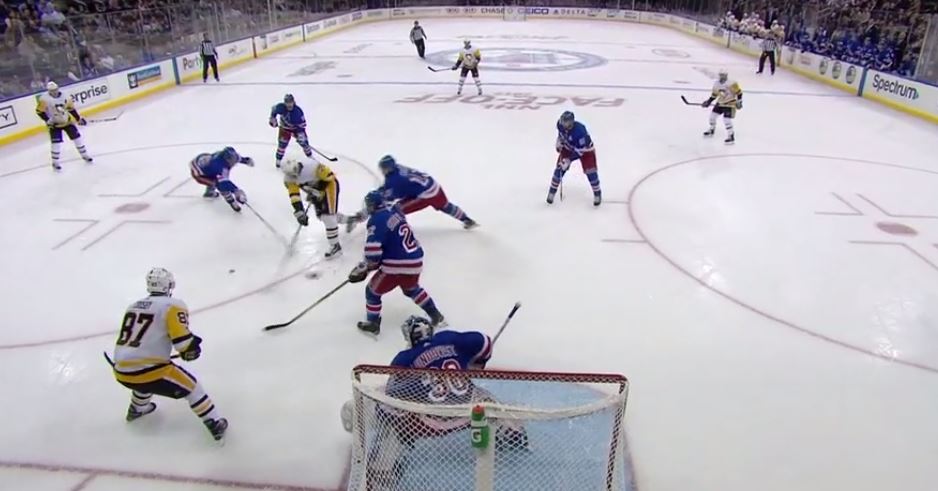 Crosby knew he was unable to play the puck off the unintentional hand pass, and therefore waited for Kevin Shattenkirk (22) to touch it.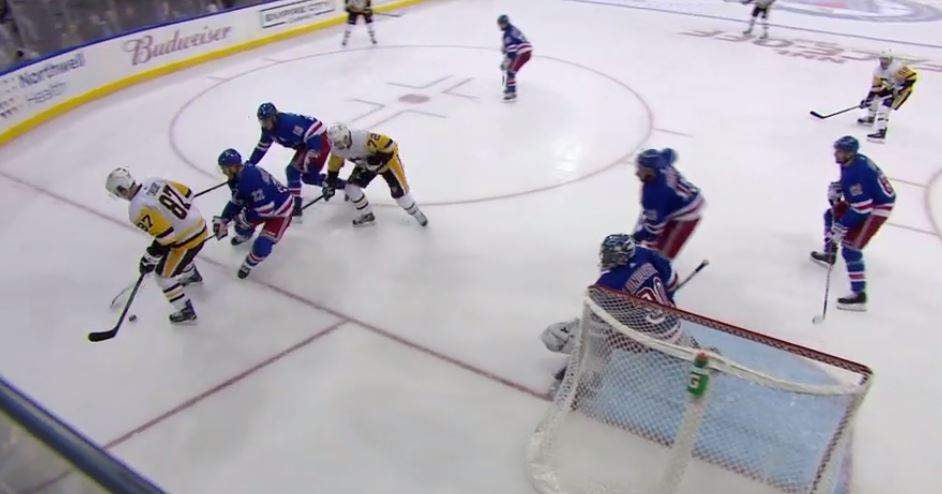 He immediately regained possession and threw a shot toward the front of the net.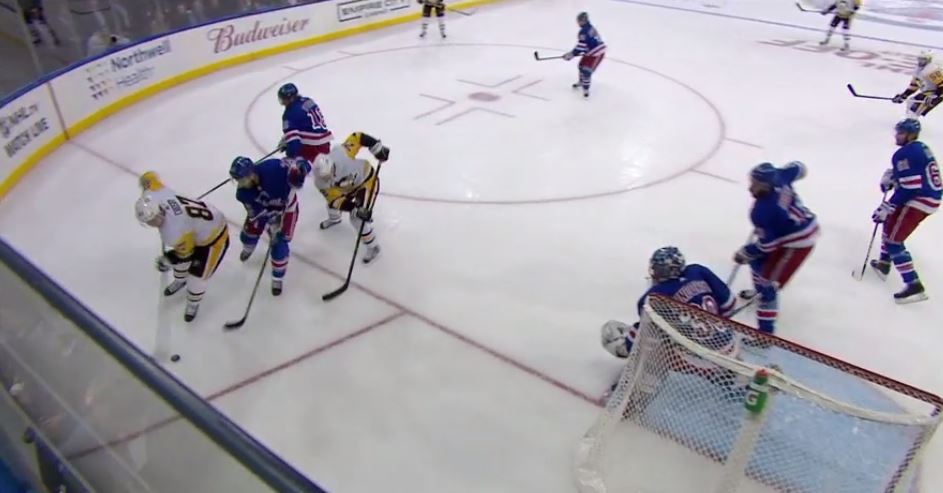 Fortuitously, it bounced off Lundqvist and into the back of the net.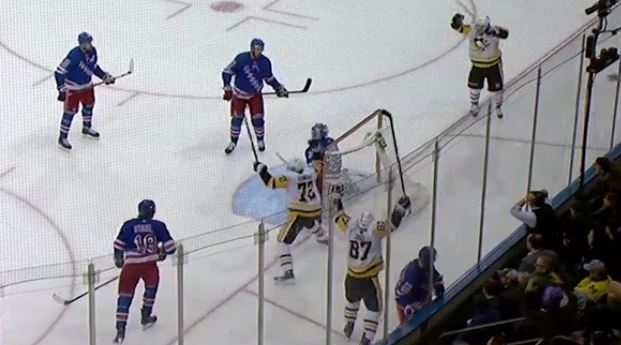 Now, to be clear, it wasn't Crosby's intention to bank the puck in for a goal.
The brilliance of this play was his realization that Hornqvist was guilty of a hand pass and the patience displayed in waiting for Shattenkirk to touch the puck before he did, lest the play be whistled dead - leading to a faceoff outside the offensive zone at a crucial juncture.
The goal, which can be seen here, was scored at 19:04 of the third period, and allowed Pittsburgh to push the game to overtime, where Malkin scored the game-winner.
It was also Crosby's fourth through seven games this season.
(Images courtesy: NHL.com)