The dawn of the 2017-18 NHL season is upon us, and now is the time to venture our guesses on how things will play out. Today, we take a look at the Atlantic Division, which is poised to be tightly contested.
Here's how we reckon things will look at the end of the season:
| Ranking | Team | Last Season |
| --- | --- | --- |
| 1 | Tampa Bay Lightning | 5 |
| 2 | Toronto Maple Leafs | 4 |
| 3 | Montreal Canadiens | 1 |
| 4 | Boston Bruins | 3 |
| 5 | Ottawa Senators | 2 |
| 6 | Buffalo Sabres | 8 |
| 7 | Florida Panthers | 6 |
| 8 | Detroit Red Wings | 7 |
Tampa Bay Lightning
Even after going completely off the rails midway through the 2016-17 season, the Lightning showed enough unified resolve to claw back into the race and miss the playoffs by a single point.
Nikita Kucherov is terrifying, and so is Victor Hedman. Captain Steven Stamkos will be back, and they acquired one of the top defensive prospects in the game in Mikhail Sergachev to complement the D-corps. The Lightning should be armed and ready to avenge their recent lost campaign, and put together another march toward a Stanley Cup.
Toronto Maple Leafs
Expectations are sky-high for the Maple Leafs entering year two of the Auston Matthews era, and more than a few eyes will be watching to see how it plays out.
Though Toronto faces the pressure of improving upon last season's wild-card berth as naysayers harp on the inevitable "sophomore slump," the Maple Leafs own one of the deepest forward groups in the NHL, a reliable starting goaltender, and a top-flight coach. That's a quality recipe for sustained success in a relatively open division.
Montreal Canadiens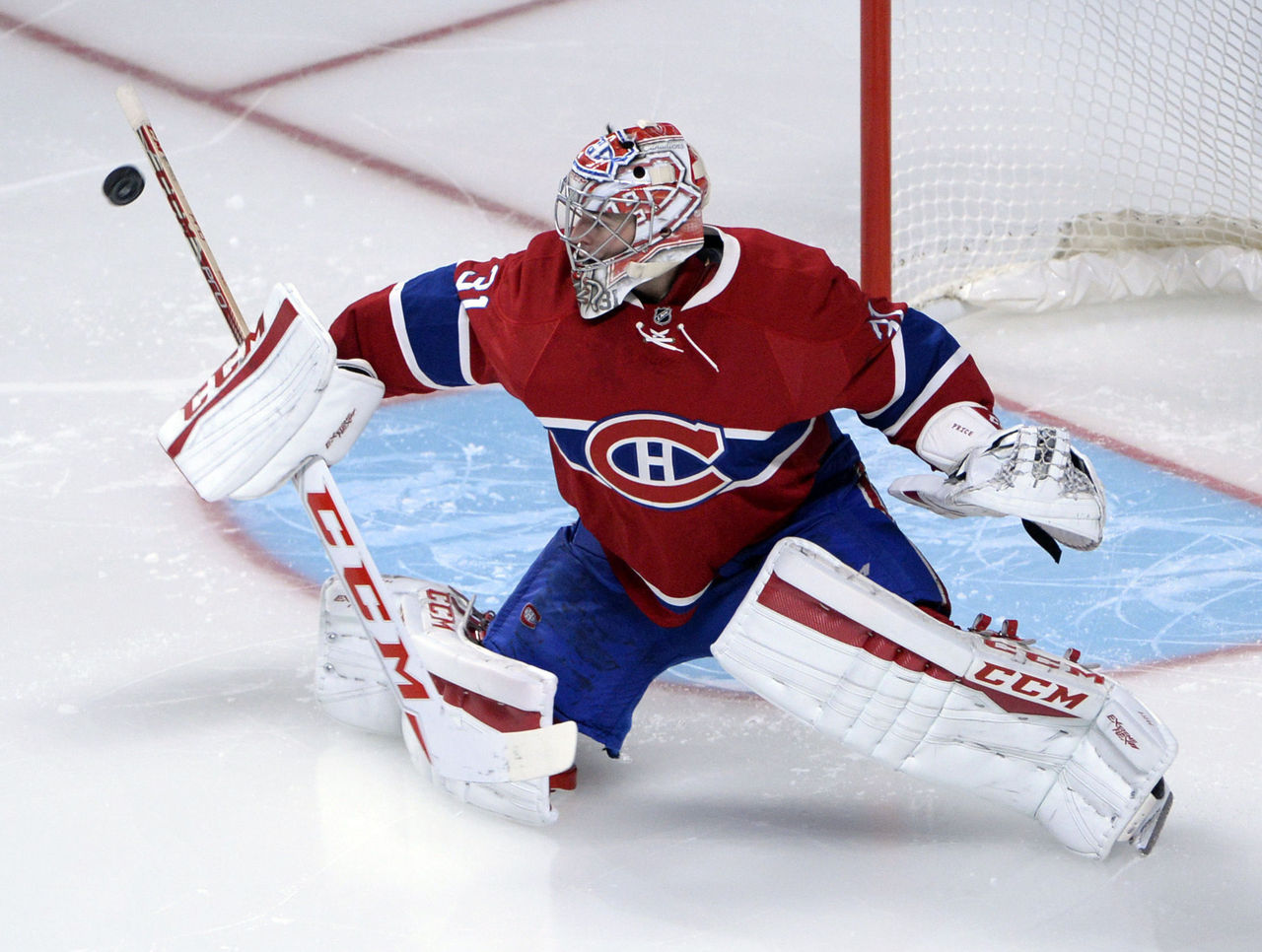 The Habs' ceiling can get as high as Carey Price can push it (which is very, very high), but Montreal needs a little more than that to defend its division title from a season ago.
Playoffs are a realistic expectation for this team, but to ensure that comes to fruition, head coach Claude Julien needs to implement an improved attack plan for his forwards while finding a way to get the most out of a not-so-mobile defensive group.
The most intriguing aspect of this Canadiens season will be Jonathan Drouin's first season in his home province. If he's everything the organization believes he is, Montreal has increased potential to make some noise.
Boston Bruins
The Bruins will end up much closer to the top of the division than this prediction if Bruce Cassidy's first full season is as successful as his 27-game debut stint. After taking over for Julien on Feb. 7, Cassidy commanded the Bruins to an 18-8-1 record, essentially resuscitating the club's playoff hopes.
However, this Bruins roster has some question marks, mainly in goal. Since capturing the Vezina in 2013-14, Tuukka Rask's save percentage has dipped immensely. The 30-year-old registered a .915 clip in each of the past two seasons, and his backup, Anton Khudobin, offers little help - he produced a troublesome .904 save percentage in 16 starts in 2016-17.
Elsewhere, Boston lacks the offensive depth to properly complement its top trio of Patrice Bergeron, Brad Marchand, and David Pastrnak, which could leave the Bruins battling for a wild-card spot rather than a division title.
Ottawa Senators
Right out of the gate, the Senators will be faced with an uphill battle to repeat last season's success, as Erik Karlsson's injury timeline looms large.
Ottawa is also faced with injuries up front to Derick Brassard, Colin White, and Clarke MacArthur, so staying afloat through October will be priority No. 1 for Guy Boucher's group.
Speaking of Boucher, though he led Tampa Bay to the Conference Finals in his only other NHL coaching gig in 2011, his trap system failed after year one. Senators fans are surely hoping history doesn't repeat itself.
Buffalo Sabres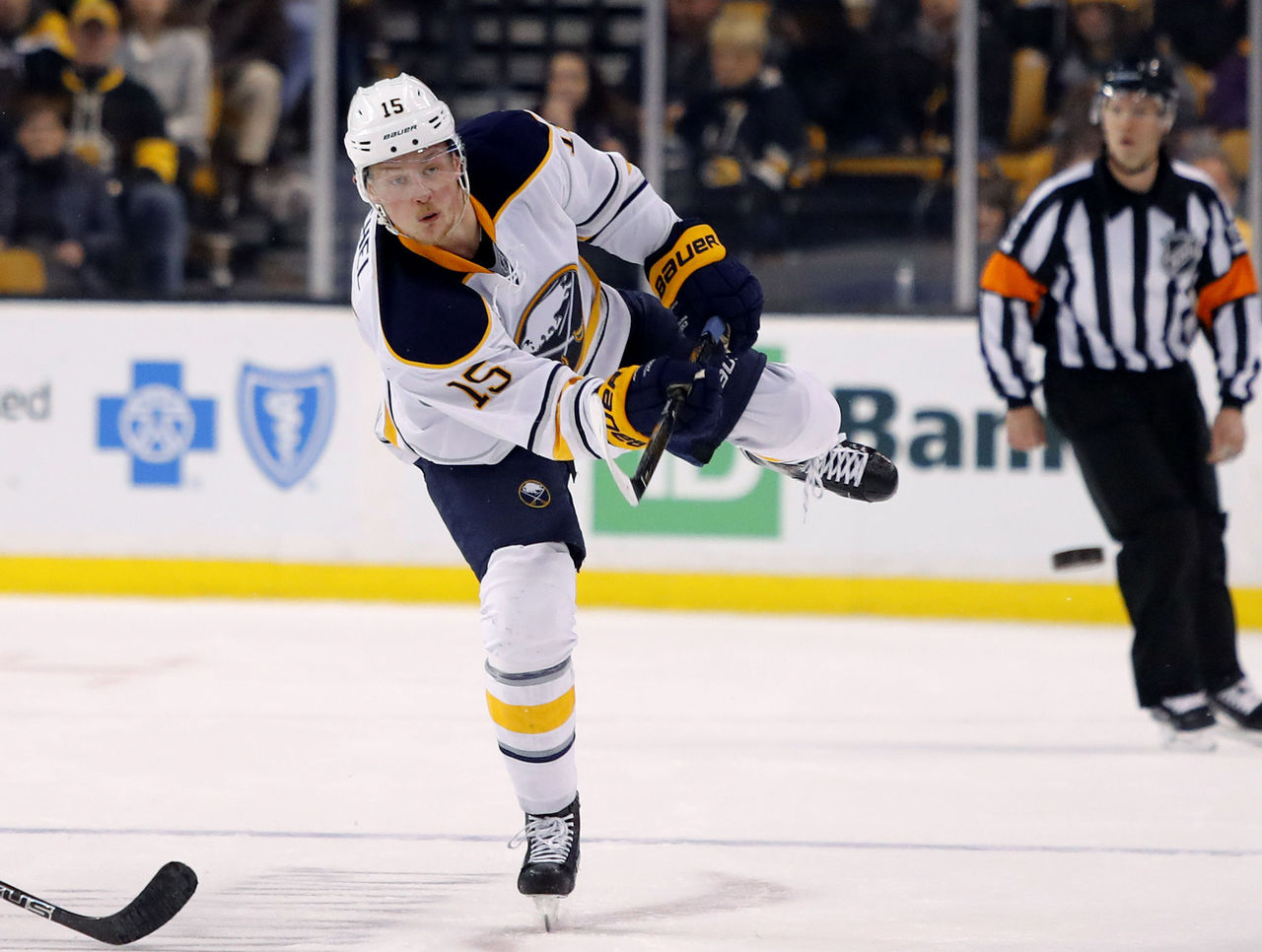 A full season of Jack Eichel essentially guarantees improvement for the up-and-coming Sabres, who did well this offseason.
Buffalo brought in a new head coach and general manager, and addressed its biggest weakness - defense - by acquiring Marco Scandella and Nathan Beaulieu. Playoffs might be a stretch, but the Sabres don't look like pushovers anymore.
Florida Panthers
Four of Florida's top seven scorers from a season ago are no longer with the team, making it hard to imagine the Panthers being seriously competitive.
Even with Aleksander Barkov and Jonathan Huberdeau healthy, the Panthers face numerous questions throughout the organization. Can Bob Boughner succeed in his first NHL head coaching gig? Will KHL star Evgeny Dadanov make enough of an impact? Can Dale Tallon get the team to play the way he wants them to?
Until the Panthers prove us wrong on any of these fronts, it's tough to consider them among the contenders in the Atlantic.
Detroit Red Wings
Detroit is best suited to begin selling its assets and commit to a full-scale rebuild - even if general manager Ken Holland doesn't want to.
The Red Wings' roster doesn't have enough talent to make any noise in the East, and Holland has dug himself into the depths of salary-cap hell by dishing out so many constricting contracts in years past.
On the bright side, Detroit should have a serious chance at winning the rights to draft stud defensive prospect Rasmus Dahlin.
(Photos courtesy: Action Images)