Here's why Colton Parayko is worth $5.5M a year
Jeff Curry / USA Today Sports
The St. Louis Blues locked down a key piece of their blue line Thursday, inking rearguard Colton Parayko to a five-year, $27.5-million deal with an annual average value of $5.5 million.
Related: Blues sign Parayko to 5-year, $27.5M deal
The 24-year-old joins the likes of top-flight D-men Hampus Lindholm, Shayne Gostisbehere, and Morgan Rielly - all of whom make between $4.5 million and $5.5 million a season.
Despite being underrated in most hockey circles, Parayko's now one of the highest-paid young defensemen in the league. Along with his big payday comes an increased role and heightened expectations about his performance for a Blues club looking to qualify for its first Stanley Cup Final since 1970.
Here's why he'll fulfill those expectations and earn his $27.5 million.
Offensive upside
In his first year in the league, Parayko tallied nine goals and 24 assists while finishing eighth in voting for the 2016 Calder Trophy. Perhaps more impressively, he also finished with a plus-28 rating, the fifth-best mark in the league.
Over 160 career regular-season games for the Blues, the former third-round pick has proven he can produce.
Related: Blues GM: Parayko just starting to scratch the surface
Parayko has registered 13 goals and 55 assists while throwing a whopping 353 pucks on net - last season, he finished tied for 11th-most shots in the NHL at 188. While his goal production dipped slightly in 2016-17, that didn't stop him from contributing, as he led Blues defensemen in primary assists with 13.
If the young blue-liner continues to chip in offensively, his term and price tag will seem like a complete steal for the Blues' front office and general manager Doug Armstrong.
Filling Shattenkirk's shoes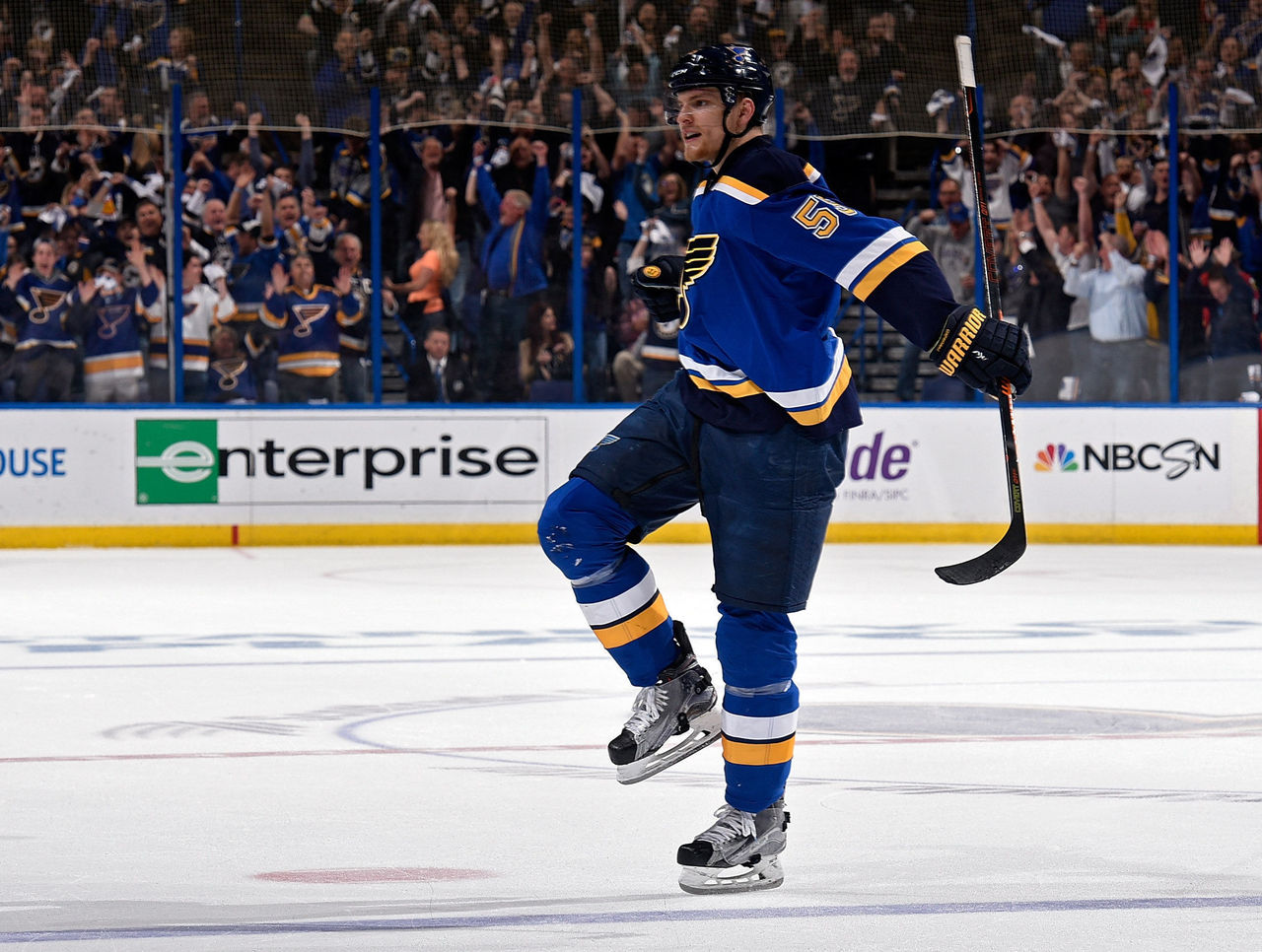 Replacing a guy who perennially scores 40 points and anchors a team's power play is never easy, but Parayko is already well on his way to posting Kevin Shattenkirk-like numbers, and has the game to back it up.
At 6-foot-6 and 226 pounds, the St. Albert, Alberta native is a force on the back end that the swift-skating Shattenkirk never was. He possesses a booming right-handed shot, the ability to run the power play, and a knack for scoring.
Sound familiar?
Parayko may not have the track record or flashy name that Shattenkirk does, and he may be a year or two away from being the blue-line leader St. Louis needs him to be. But that doesn't change the fact that he has the ability and potential to become elite, and make fans in the Gateway City forget all about No. 22.
Clutch performer
At only 24 years old, Parayko has already proven that he can perform on the biggest stages. NHL playoffs, World Cup, World Championship - you name it, he's crossed it off his pro-hockey bucket list.
The hulking defenseman took home a silver medal with Canada at the 2017 World Championship, registering an impressive three goals and four assists in six games while being named to the tournament All-Star team.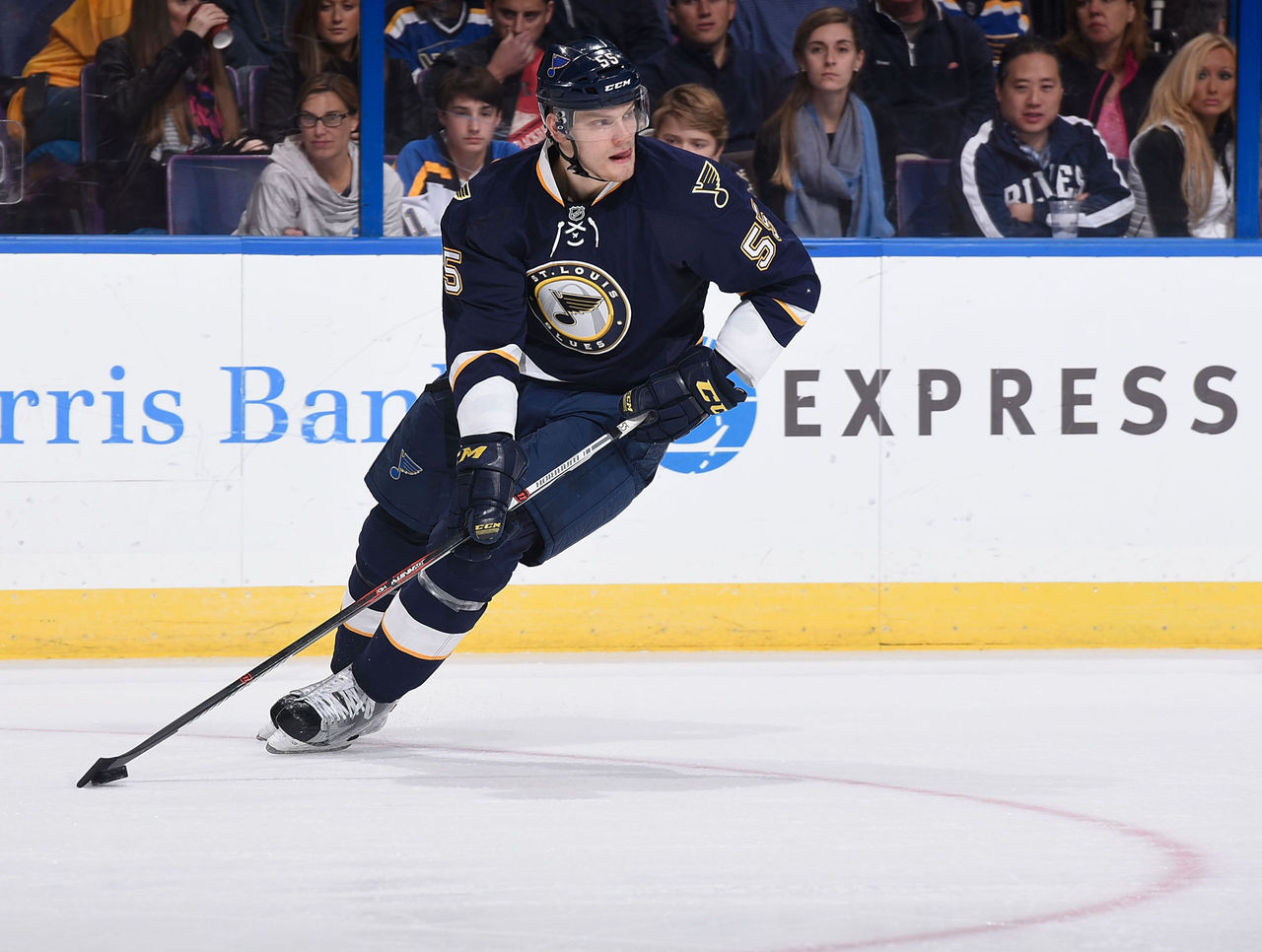 Parayko has also produced in the NHL playoffs, notching 12 points across 31 career postseason games while logging over 21 minutes per game in ice time.
If his size, offensive skill, and booming shot don't get Blues fans excited, then his propensity to perform in the clutch definitely should.
Joining the league out of a NCAA Division I school (University of Alaska-Fairbanks) doesn't always translate into NHL success, or get a player the attention he probably deserves.
But in the case of Parayko, only the latter is true.
Sure, giving a $27.5-million deal to a 24-year-old with only 160 career regular-season games under his belt is a risk. Considering the tangible offensive benefits Parayko brings to the table, though, it's one the Blues are wise to have taken.
(Photos courtesy: Action Images)