The good, bad, and ugly from a downright bizarre Game 1
Donald Wright / USA Today Sports
Game 1 of the Stanley Cup Final has come and gone, and yet, most of the hockey world is wondering what the heck just happened.
The Pittsburgh Penguins beat the Nashville Predators 5-3, but this was no ordinary contest.
The Good
Predators' Defense
While observers sit back and mock the Penguins for failing to muster a shot for 37 minutes, why not dish out some credit to the Predators' defense?
By now, we all know Nashville's strength is its blue line, and they stifled the playoffs' best offense unlike we've ever seen, allowing just 12 shots in the loss.
P.K. Subban in particular was dominant. In his first Cup Final game, Subban logged 22 minutes, and was on the ice for a team-leading 17 of Nashville's 36 even strength shot attempts. He even scored a goal ... kind of. We'll get to that.
Entertainment value
While the second period was a 20-minute snoozefest, there was no shortage of talking points to take away from this one.
This pretty much sums it up:
The bad
Ekholm's own goal
Already facing a 2-0 deficit, a seemingly harmless play turned the Predators' tough first period into a full-blown disaster.
Cruising down the boards, Penguins winger Nick Bonino shoveled the puck toward the goal, where it bounced off Pekka Rinne, then defenseman Mattias Ekholm, and into the goal.
Funnily enough, the Penguins' next shot on goal was Jake Guentzel's winner.
Offside reviews
This cost the Predators a lead.
While by the book it's correct, hockey fans have long dreaded the moment a coach's challenge would effect a Stanley Cup Final game, and we finally got it.
Pittsburgh gained possession, gave it away, then watched Subban pick the corner with a perfect shot before this play was deemed illegal. Something needs to change.
The ugly
Rinne's save percentage
One of the main reasons Nashville has reached this point, Rinne would be best to forget his Game 1 performance.
Pittsburgh may have lulled him to sleep by essentially taking him out of the game, but Rinne finished with a .636 save percentage, the worst single-game effort in the expansion era.
The catfish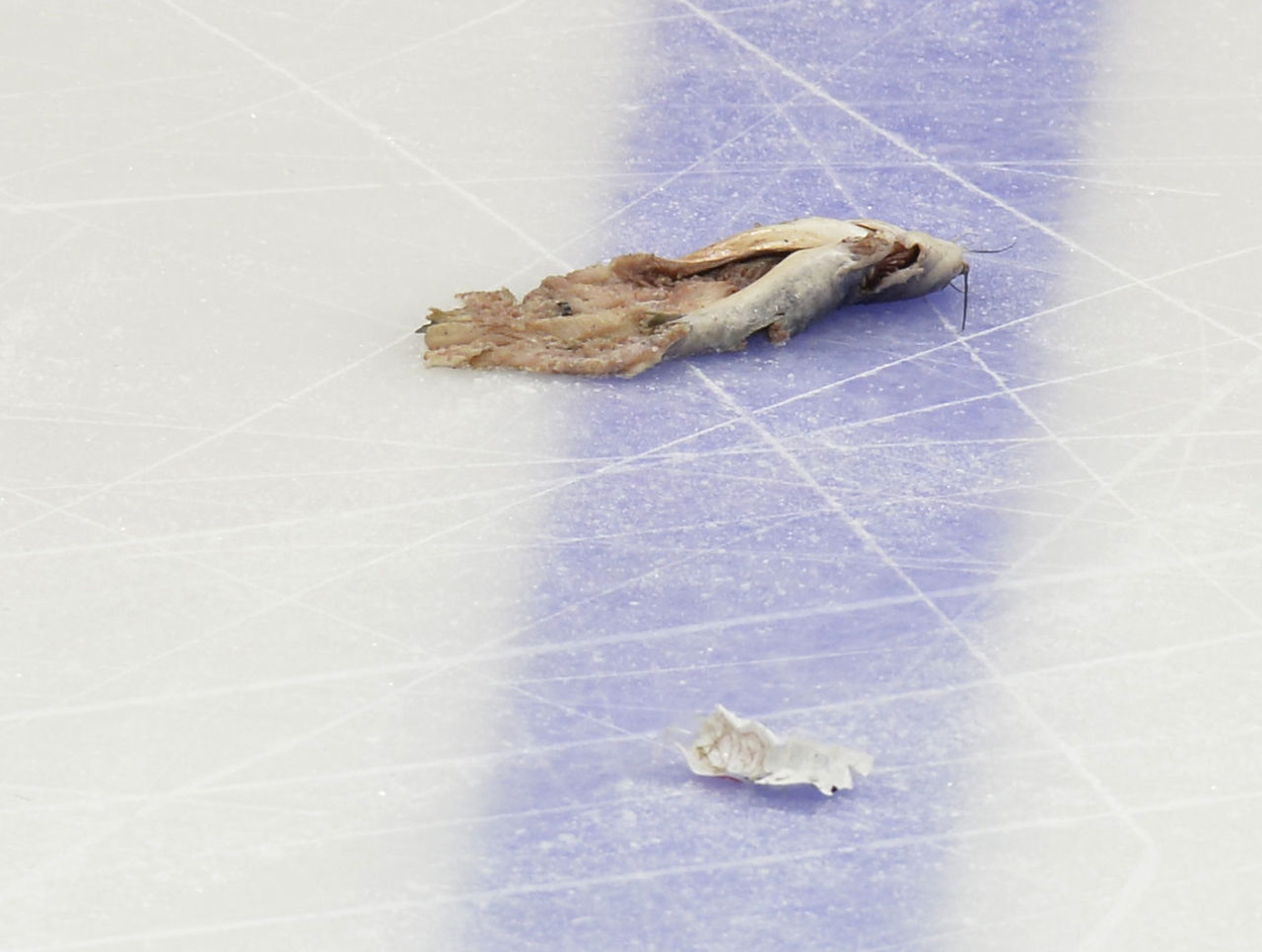 (Photo Courtesy: Action Images)
Nashville's catfish-chuckin' tradition made its way to Pittsburgh for Game 1, and it was gross.
Comments
✕
The good, bad, and ugly from a downright bizarre Game 1
  Got something to say? Leave a comment below!