Fancy a wager? It's that time, folks.
We've reached a spot on the calendar when committed puckheads open up their pocketbooks and sprinkle a little loot on some Stanley Cup Final prop bets. None juicier or more attractive than trying to predict who will win the Conn Smythe Trophy.
Below is a breakdown of the odds, locks, long shots, and dark horses, along with a few picks you might be interested in come Monday night.
Odds
| Player (Position) | Odds to win Conn Smythe |
| --- | --- |
| Pekka Rinne (G) | 3.75-1 |
| Evgeni Malkin (F) | 4.35-1 |
| Sidney Crosby (F) | 4.55-1 |
| Matt Murray (G) | 7.05-1 |
| Filip Forsberg (F) | 9-1 |
| Ryan Ellis (D) | 13-1 |
| P.K. Subban (D) | 13-1 |
| Phil Kessel (F) | 13-1 |
| Roman Josi (F) | 13-1 |
| Jake Guentzel (F) | 26-1 |
| Viktor Arvidsson (F) | 30-1 |
| Mattias Ekholm (D) | 34-1 |
| Chris Kunitz (F) | 42-1 |
| James Neal (F) | 42-1  |
| Nick Bonino (F) | 67-1 |
| Bryan Rust (F) | 67-1 |
(Odds courtesy: Sports Interaction)
There's no shortage of options, but choosing the winner is a lot more difficult than it looks. However, like picking a Super Bowl MVP, there's some strategy involved.
For example, picking a goalie as your MVP is probably a decent call, especially this year with two elite 'tenders defending the blue paint in Matt Murray and Pekka Rinne.
Since the award's inception in 1965, a netminder has taken home the trophy 16 times, most recently in 2012 when Jonathan Quick earned the hardware following the Kings' Cup victory over the New Jersey Devils.
Safe Bets
This is the section you probably want to pay the most attention to, as the award will likely be taken home by one of the following two men.
Pekka Rinne (3.75-1)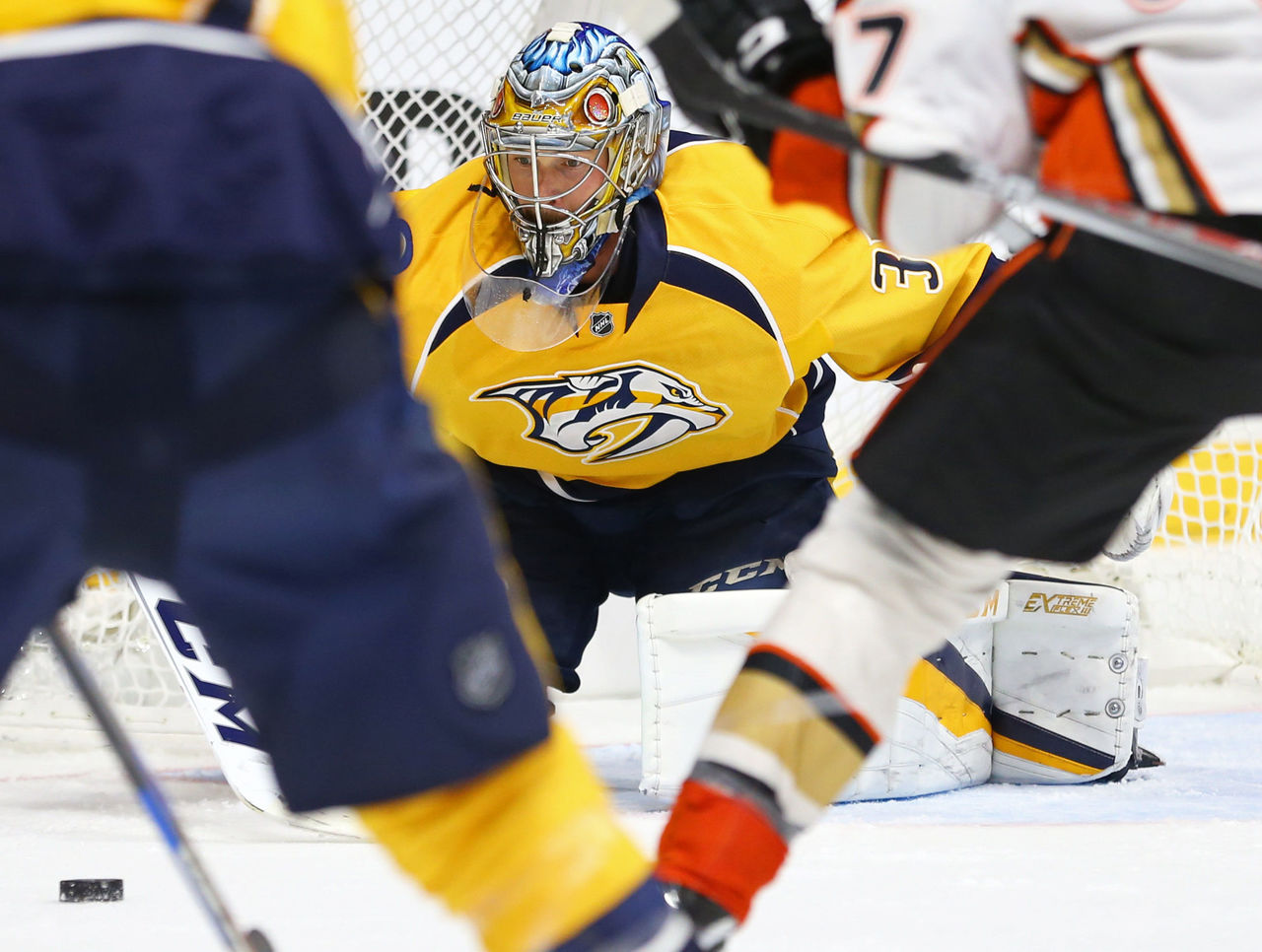 It might be the boring and predictable choice, but if you've watched Rinne play this season, it's also the smart one. And though his regular season was solid, he's been an absolute beast between the pipes this postseason.
Rinne leads the NHL in playoff wins (12) and save percentage (.941), and is tied for the league lead in shutouts (2).
If Nashville hangs around in this series, Rinne will be a major factor. If the Preds manage to win this thing, expect the three-time Vezina finalist to be holding more than just the Cup over his head when all is said and done.
Sidney Crosby (4.55-1)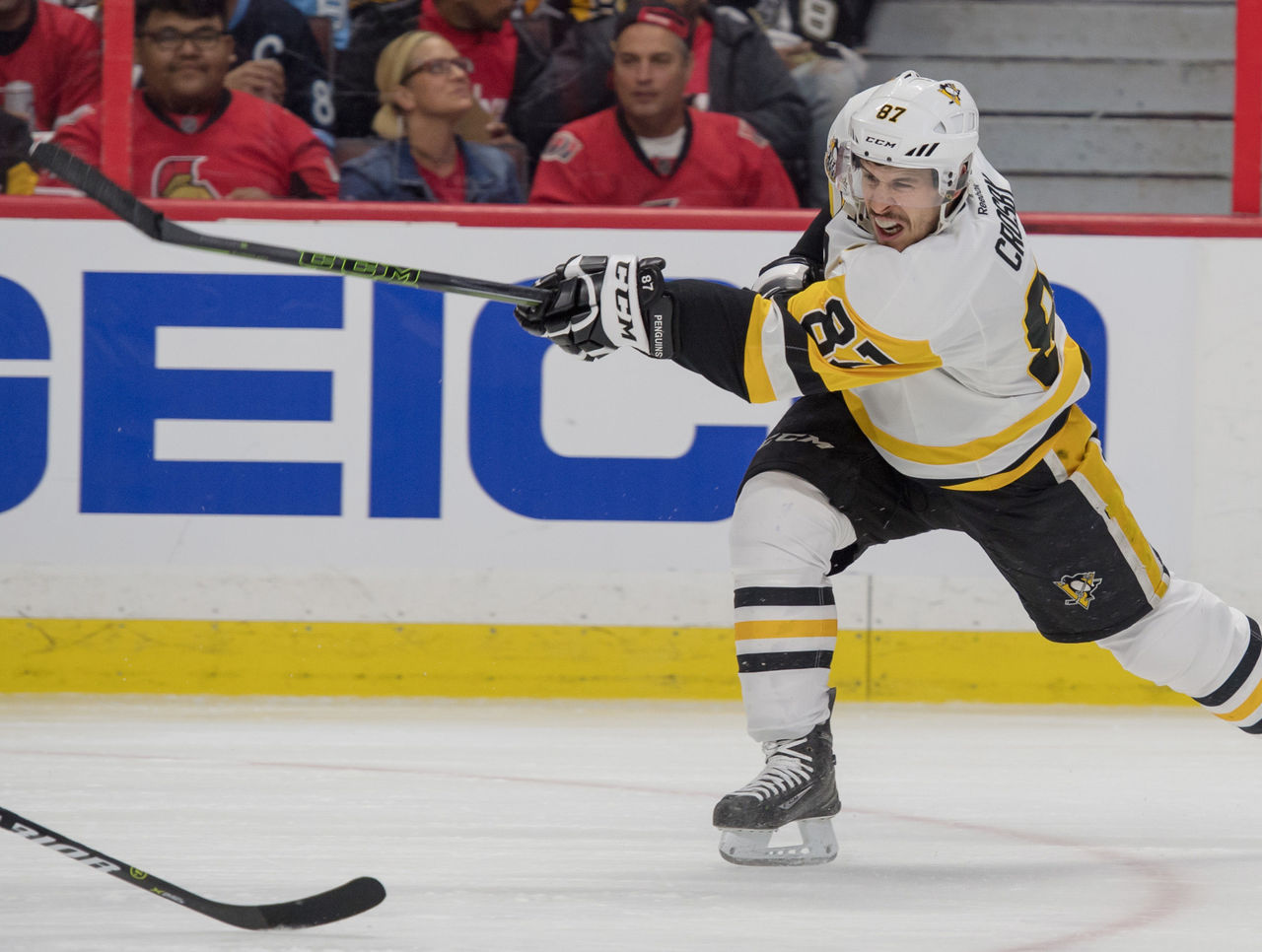 How do you not include Sid in this category? Dude is the definition of a lock.
Let's not reinvent the wheel here. Crosby is the best all-around player on the planet and not having him in your mix of Conn Smythe candidates would be the slip of a lifetime.
His playoff track record speaks for itself: 157 points in 142 games, four Eastern Conference titles, two Cups, and of course, a Conn Smythe Trophy. He performs when it matters most.
Long Shots
Here's where we can get a little loose, dial back the wager amount (or not), and wait for a big payout.
Phil Kessel (13-1)
Over the last two postseasons, Kessel has registered 41 points in 43 games. For comparison's sake, Crosby has 39 in 42.
Impressive. But Kessel has been scoring in the clutch his whole career, so his playoff numbers shouldn't really come as that much of a surprise. After all, he is a former fifth overall draft pick who produces at almost a point per game in the postseason.
At 13-1, Phil is worth a wager.
Ryan Ellis (13-1)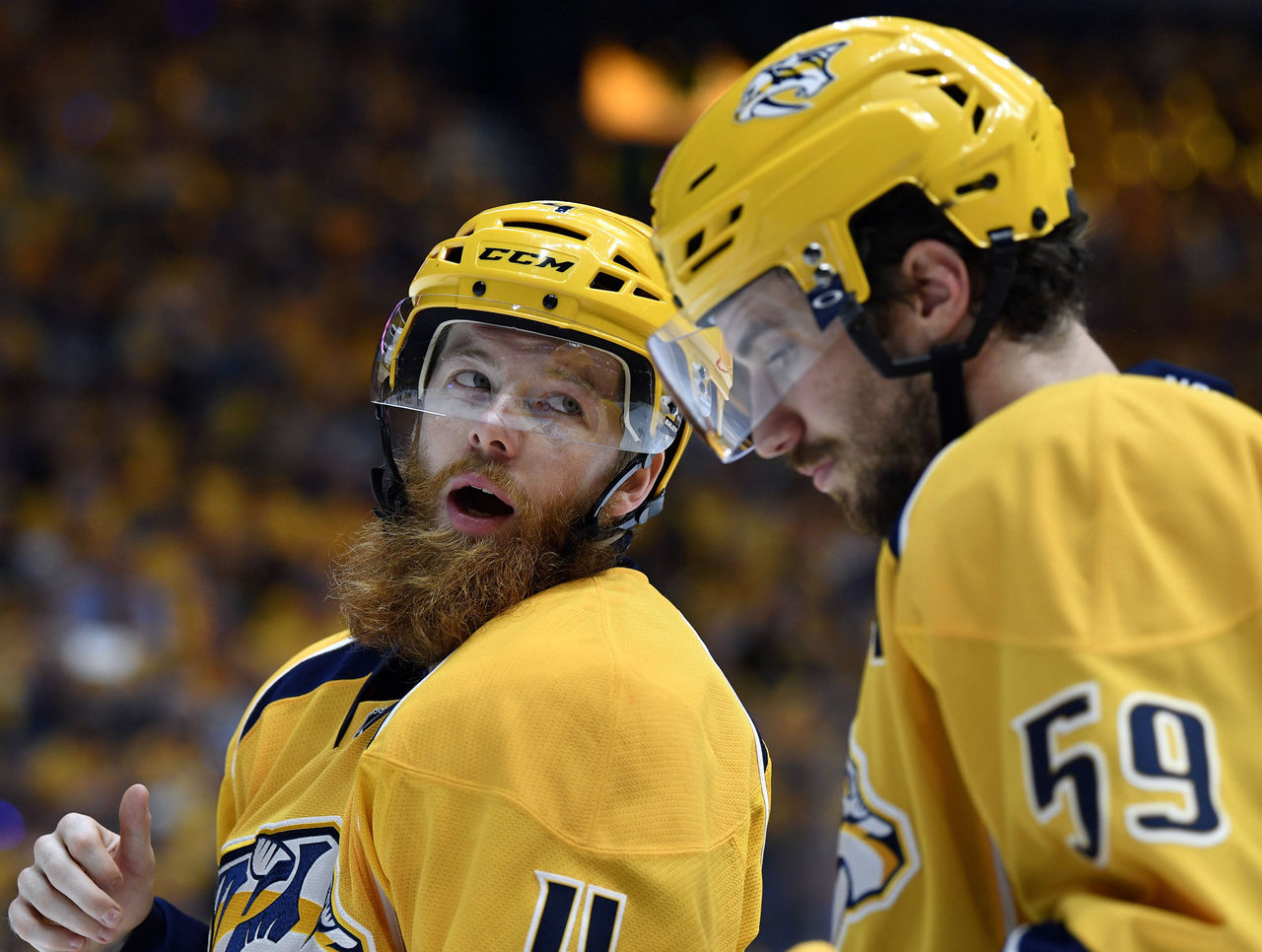 Insert a top-four Nashville defenseman here.
Realistically, any one of P.K. Subban, Roman Josi, or Mattias Ekholm could have their name in the mix for the hardware, but it's Ellis that seems to be on a path to something special.
No longer an under-the-radar rearguard, Ellis has made the 2017 postseason his own coming-out party. If not for Erik Karlsson's ridiculous playoff performance, Ellis would be leading the league in points by a D-man with 11 through 16 games.
Ellis has emerged as a legitimate offensive threat on Nashville's blue line, and he should also be a guy you're considering for the Conn Smythe.
Dark Horses
Throw caution to the wind and go with your gut. You might not get a return on your investment, but this is hockey, so you never know what any given player is willing to do to drink from that glorious silver mug.
Viktor Arvidsson (31-1)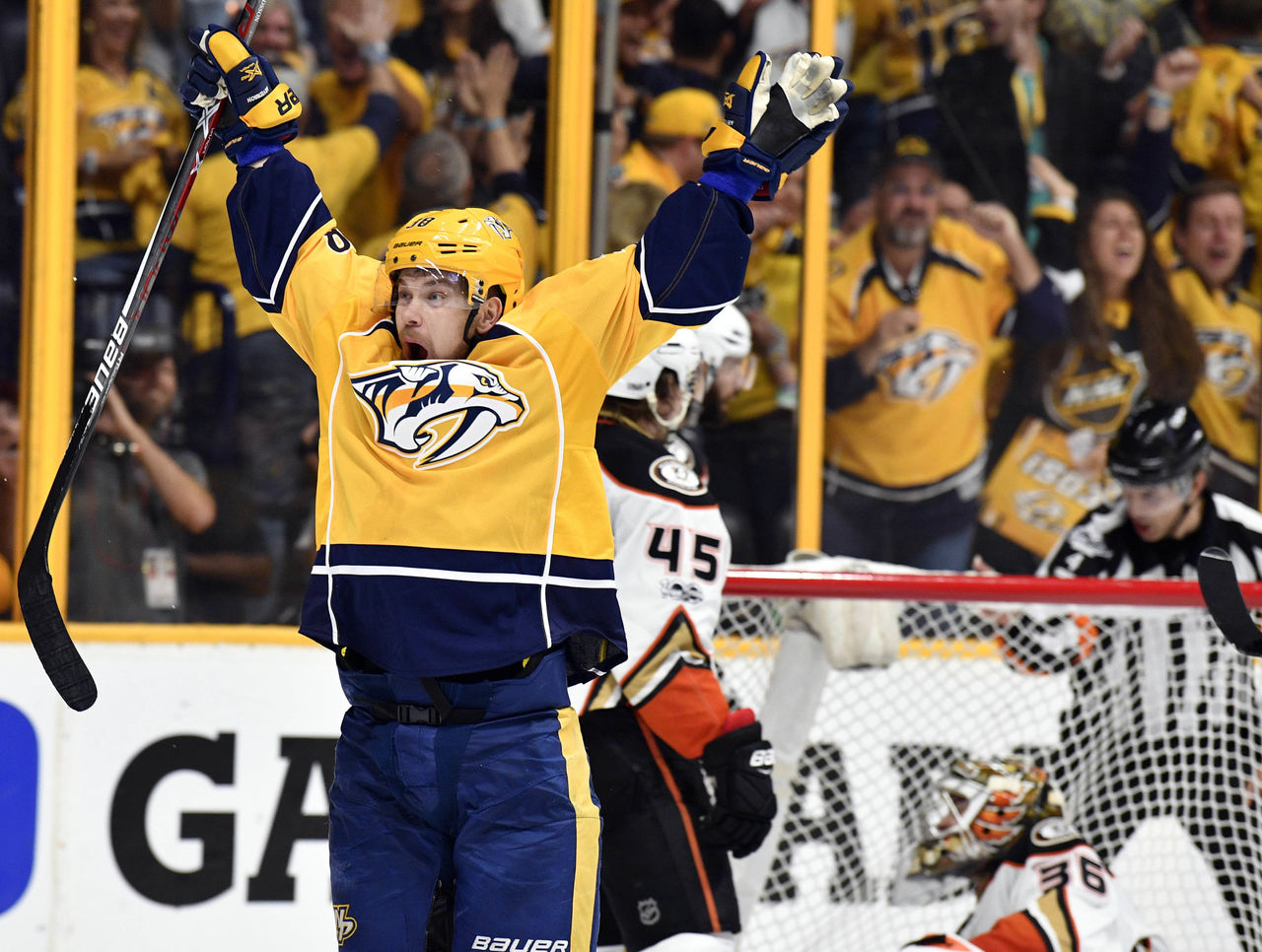 A key piece of Nashville's regular-season success with 31 goals and 30 assists, Arvidsson has continued his offensive production this spring, chipping in two goals and eight apples.
The speedy winger will need to step up in the absence of Ryan Johansen and have an impact on this series. If he does, it may be just enough to etch his name on one of the most sought-after trophies in hockey.
Bryan Rust (67-1)
If 67-1 isn't juicy enough for you, take in the fact that Rust can put the puck in the back of the net, especially in the playoffs.
In 112 regular-season games, Rust has 20 goals to his name, as opposed to 12 in just 40 postseason contests, six of which have come during Pittsburgh's current run. He's proved to be unfazed on the big stage, so you shouldn't be either when laying your wager on this underrated playoff performer.
(Photos courtesy: Action Images)