How McDavid is bolstering the Oilers' offense by drawing penalties
Perry Nelson-USA TODAY Sports
Presented by

With their return to the playoffs looking all but sealed up, the Edmonton Oilers look to be officially turning the corner.
Generational phenom Connor McDavid has been the central pillar holding up that newly high-flying group, pacing the league with 88 points to his name through 75 contests. With those elite totals in tow, the Oilers' offense has managed to score at a clip of 2.92 goals per game - the 10th-best pace in the league.
But McDavid's straightforward production is only part of the young captain's ability to inspire his team's offensive dominance. He can make plays with the best of them, clearly, but it's the more subtle impact of McDavid's full skill set that has changed the narrative in Edmonton.
Getting the calls
Special teams have been one key part of that equation. With a blend of speed and skill so absurdly dangerous that defenders are often left spinning or far out of position, McDavid has become one of the league's best at drawing penalties - not a surprise given the opposition's understanding of what may happen if they let the young centreman pass them uncontested.
Among all NHL skaters who have played at least half of the 2016-17 season, McDavid ranks among the top 10 in the league in minor penalties drawn per 60 minutes of play, with a ninth-ranked mark of 1.74.
And that's a crucially important fact, as the Oilers' power play is flat out lethal.
Edmonton's man-advantage unit is currently the third best in the game, scoring on 22.7 percent of its opportunities. Just ask the clubs that have tried to handle that production over the past two weeks.
In their past 10 games over that span, the Oilers have struck on the power play 10 times. They netted a man-advantage goal in seven of those 10 tilts, scoring as many as three during one match against the Boston Bruins - unsurprisingly, a 7-4 victory for Edmonton.
That's certainly due in no small part to McDavid as, besides being a mainstay on his club's top power-play unit, he's playing a central role in getting Edmonton those opportunities to begin with.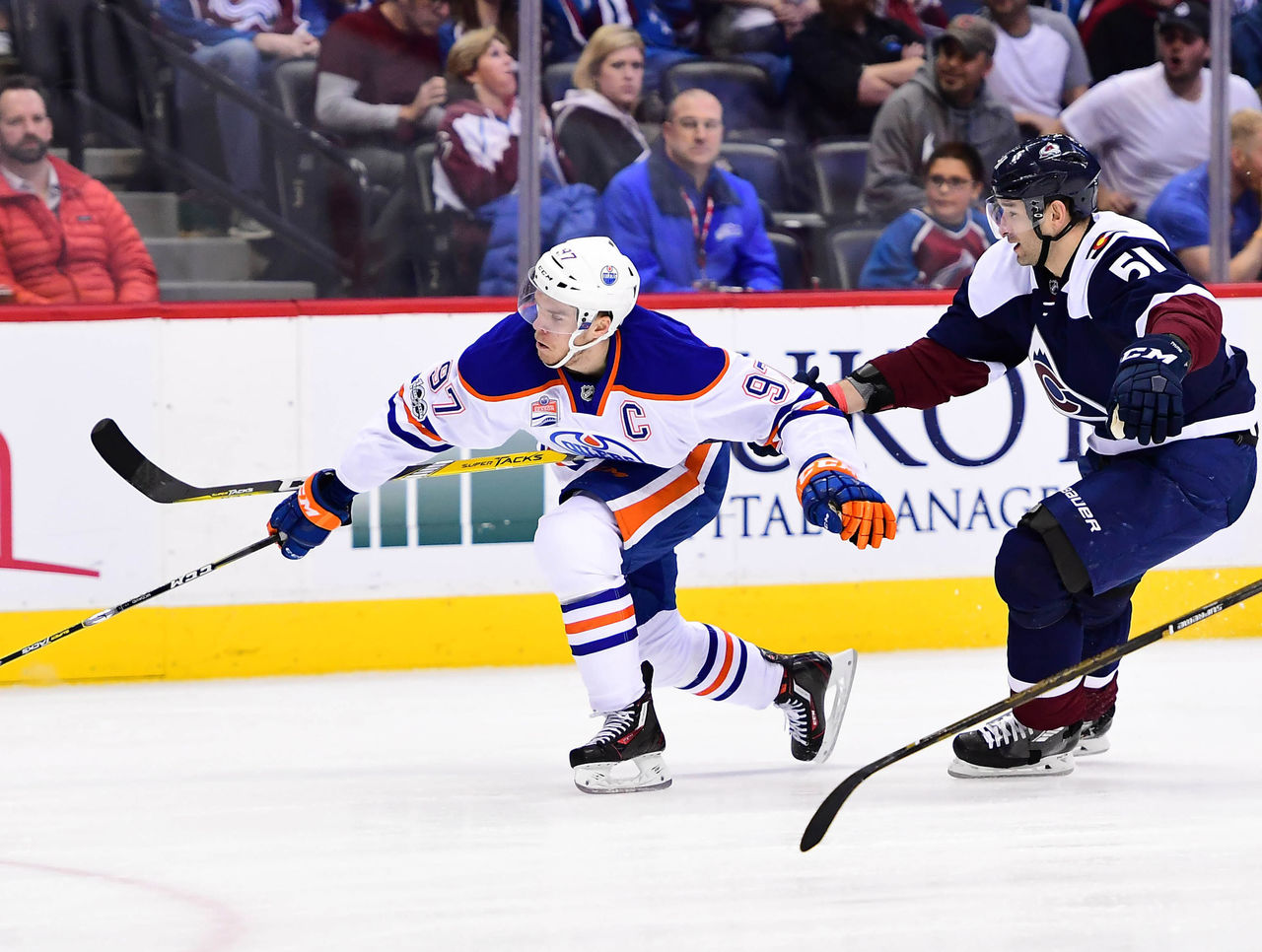 (Photo courtesy: Action Images)
Accept no substitutes
And this isn't just the natural result of being a star player who attracts more attention. Of the top 15 penalty-drawers in the league this season, the only other name that could be classified as a top-tier name would be 14th-ranked Johnny Gaudreau, who's likely getting players sent to the box the same way McDavid is: by burning defenders with top-end speed.
Notably absent from the list? Sidney Crosby, Patrick Kane, Brad Marchand, Nikita Kucherov, etc. etc. - all of the other top forwards in the game similarly merit plenty of attention from the opposition, but they aren't translating that into power-play chances like the young Oilers captain is.
In fact, none of those four forwards mentioned above rank in the top 50 in terms of penalties drawn per 60 minutes of play. Instead, the majority of the players flanking McDavid on that list are depth forwards, all of whom take far more penalties than the Oilers pivot and put up far fewer points.
But at this point, it shouldn't be a surprise to see McDavid flip the script and wind up on that list. The young centreman has already proven to be more than simply the next great talent to suit up in the big leagues. Rather, he seems to be an entirely new breed of offensive star.
And even after nearly two seasons of watching him do what he does best, it seems the rest of the league is still struggling to catch up.
Comments
✕
How McDavid is bolstering the Oilers' offense by drawing penalties
  Got something to say? Leave a comment below!