On the Fly: 3 thoughts from a goal-filled week in the NHL
Charles LeClaire / USA Today Sports
Presented by

"On the Fly," theScore's NHL roundtable series, will reflect on a week full of goals in this installment. Below are three thoughts on a brief flashback to the '80s in the NHL.
Moderation, please
Hagerman: How much fun was this week's 8-7 goal fest between the Penguins and Capitals? Everyone - minus the three goalies who dressed in the game - would likely give it a big thumbs-up.
It was fantastic. It almost never happens. And such an uncanny display makes for great TV, so long as it doesn't happen all the time.
Sure, many fans - and the league - would like to see more goals, but that comes with a limit. As the NHL looks at ways to increase scoring, one could argue problems would also arise with too many goals being scored. Heck, goalies might argue for larger equipment.
Continued onslaughts would have coaches searching for a way to lower the number of goals and slow down the game, while the luster of such crazy contests would fade quickly. It takes away the allure of scoring a goal when everyone is scoring in bunches.
Bring on more 8-7 games, but give us the time and space to recognize just how crazy they are.
Goals, goals, and some more goals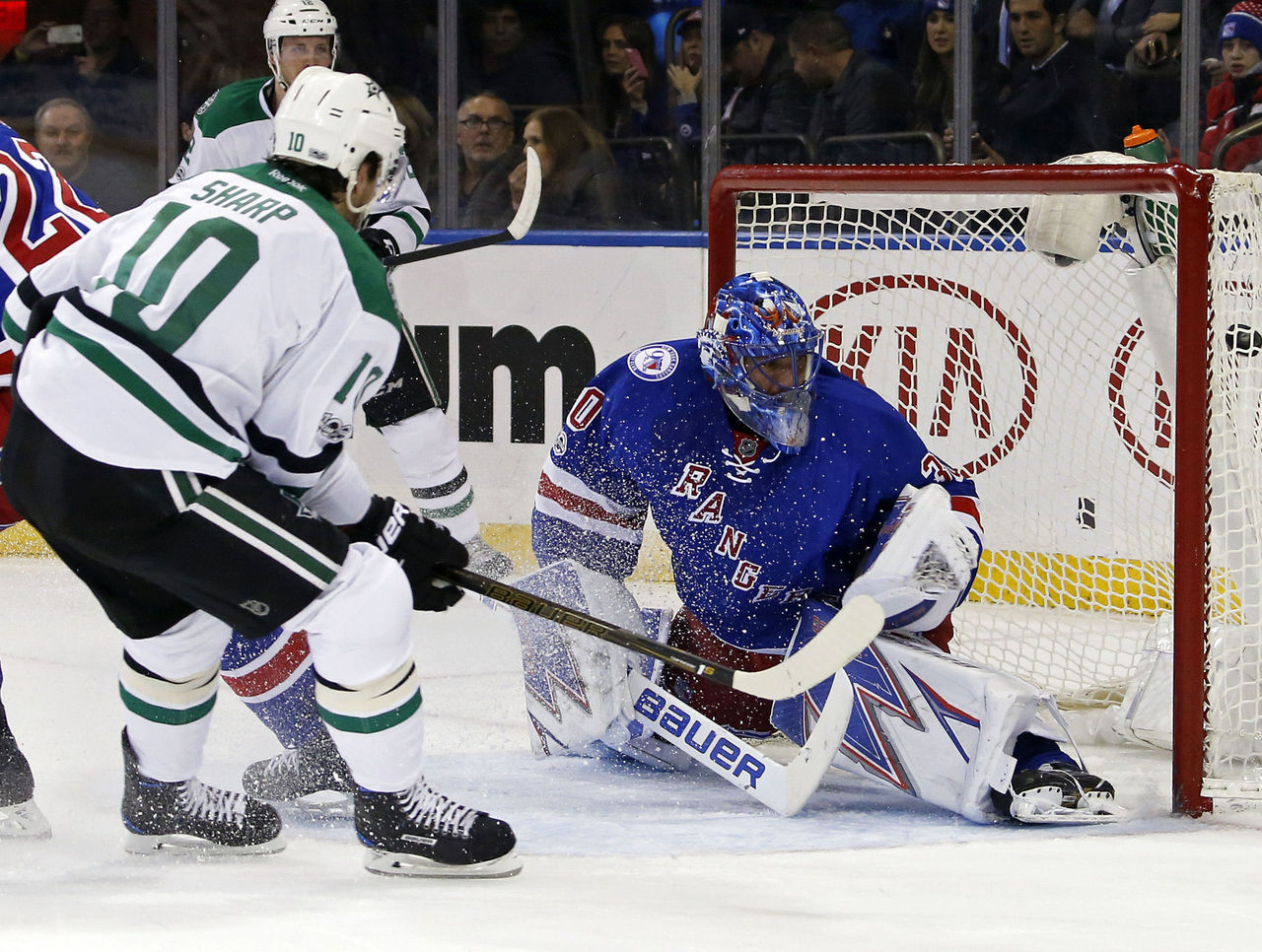 Gold-Smith: Just hook it to my veins.
High-scoring games seem to be happening more frequently this season, and after years of lament about declining offense league-wide, it's refreshing to see more high-octane affairs with crooked numbers on the scoreboard.
Everyone loves great goaltending, and there's something to be said for solid defense, but most fans would probably prefer a plethora of filthy dangles, bar-down wristers, and perfectly executed one-timers to a game lacking a slew of highlight-reel offensive plays.
Why not have the frenetic pace of three-on-three overtime at five-on-five and all the time?
Back-and-forth barnburners are much better for ratings, and they make for a far more marketable product. They're not ideal for those with heart conditions or fans invested in the teams involved, but for everyone else, they're far more exciting than a 1-0 defensive clinic.
Low-scoring games are fun, too
O'Leary: I like defense. Sue me.
While watching the Capitals and Penguins use up the ink in the scorekeeper's pen was entertaining, it didn't represent the best product the sport has to offer.
Although there were 15 goals - nine of which came in one period - it wasn't exactly a showcase of offense so much as a defensive slopfest.
Scrambles and deflections off shinpads and various other extremities aren't the most entertaining concept to me, even if the puck does wind up in the back of the net.
When teams trade dangerous scoring chances, but don't beat the goalie on every opportunity, it creates intensity. A 0-0 tie late in the third period can be just as gripping as a 7-7 score.
A high number of goals doesn't always determine the quality of the game.
Comments
✕
On the Fly: 3 thoughts from a goal-filled week in the NHL
  Got something to say? Leave a comment below!