Deadline preview: Central Division trade candidates
Chris Humphreys / USA TODAY Sports
Presented by

If we're lucky, the first shoe will soon drop in advance of an eventful March 1 trade deadline in the NHL. Fingers crossed.
We took a look at the Metropolitan on Thursday; now it's time to examine the potential trade candidates from each team in the Central Division.
Chicago Blackhawks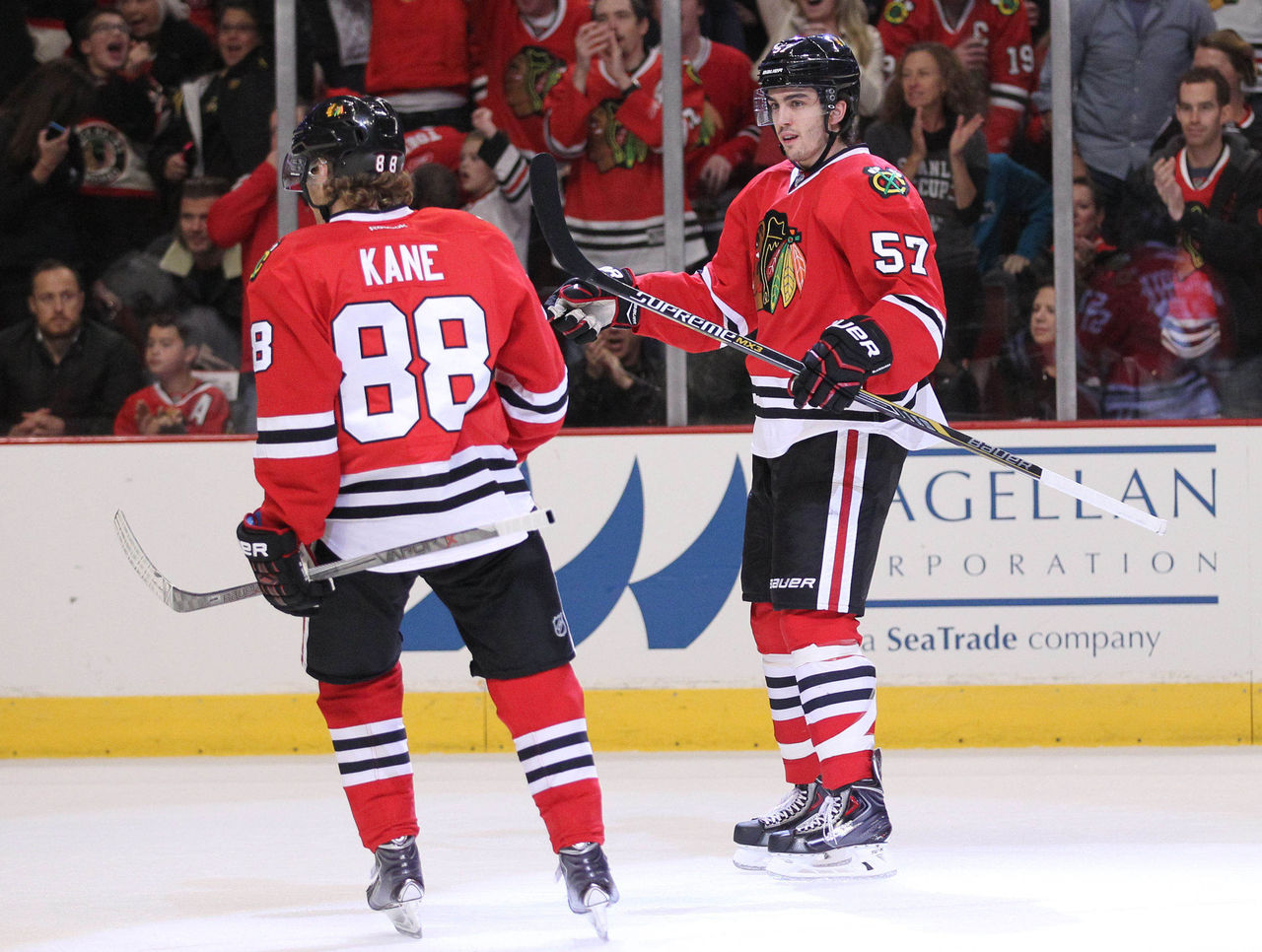 The Blackhawks haven't sold in a long time, and that's not expected to change. Besides, since they didn't win the Stanley Cup last year, they're quite clearly due.
With negligible cap space and Artemi Panarin's raise coming into effect next season, the Blackhawks are fairly limited in what they can bring in. But with the expansion draft approaching, they may consider turning Trevor van Riemsdyk, who will in all likelihood be exposed, into a serviceable part up front.
With Brian Campbell and Michal Kempny making for a sudden surplus on defense, the Blackhawks are in an uncommon position: they require help up front. Van Riemsdyk could fetch a nice return, especially if packaged with one of the club's 10 draft picks.
Colorado Avalanche
Where to start?
Matt Duchene and Gabriel Landeskog are the big fish being discussed around league circles, but aside from Nathan MacKinnon and Mikko Rantanen, there isn't a nameplate safe in the Avalanche dressing room.
With the talented defensive prospects Colorado covets worth their weight in gold, we may not see one of the larger commodities dealt until after the season, once Vegas has constructed its roster. But because the Avs are essentially the only team preparing a fire sale, they'll most certainly be busy.
"By any means necessary" has to be the approach, as the Avs desperately need to turn over a large portion of their personnel.
Dallas Stars
Dallas is in an interesting spot.
On one hand, the Stars are fifth in the wild-card chase and have a multitude of expiring contracts. And on the other, they're three points out in a shaky Central, and boast a similar roster to that which finished atop the conference last season.
Both on expiring deals, Patrick Sharp and Johnny Oduya are the most obvious trade chips. Dealing them would almost certainly require retaining salary, and waiving the proverbial white flag on the season.
Minnesota Wild
The prevailing belief that it's in Minnesota's best interest to ship out a defender before the expansion draft has obviously cooled with its 29-10-5 start. The risk of losing a piece on the back end for nothing just isn't worth undermining what has the chance to be a long postseason run.
The Wild have less than $1 million in cap space, and not a single expiring deal in a featured role. There isn't an obvious trade candidate to identify - especially with the resurgent Jonas Brodin currently on the shelf.
Nashville Predators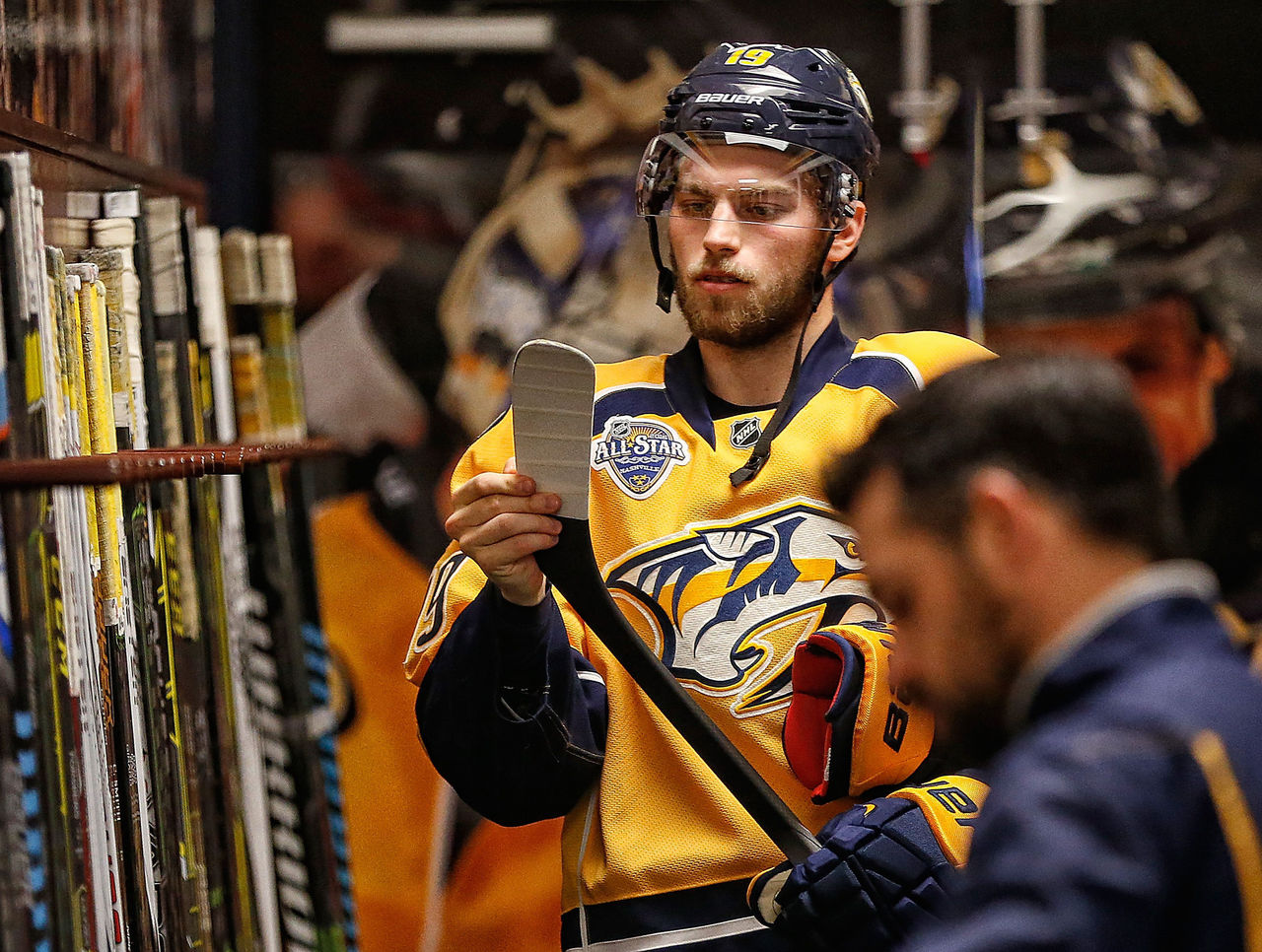 It's unlikely Nashville can solve its expansion conundrum with one move at the deadline. That said, proactive measures would help soften the blow.
In a perfect world, the Predators preserve their top four, keeping Ryan Ellis, and including Viktor Arvidsson and Calle Jarnkrok in their safeguarded forward list. But because squeezing all three young assets into the protected roster is next to impossible, trading one - depending on Nashville's spot in the playoff chase - might be the club's best option.
Jarnkrok, in particular, is a fascinating candidate and maybe the most likely to be exposed. There isn't a team - including Vegas - that couldn't benefit from his auxiliary talent at $2 million each season through 2022.
St. Louis Blues
All eyes on Kevin Shattenkirk.
With the Blues reluctant to bleed out another asset, and two talented right-shot defenders on the roster, Shattenkirk could wind up being the marquee rental commodity on the market regardless of where his team stands in the Central Division race.
Related: Oilers have to take another run at Kevin Shattenkirk
With his potential impact and an expiring deal that many contenders could fit into their salary structures, Shattenkirk has the potential to generate a return few can match.
Winnipeg Jets
While the Jets will hold out hope goaltender Ondrej Pavelec will give them a chance to win, in reality, his return is the worst-case scenario from back when the decision was made to demote him.
The Jets, who cannot maximize the talent on their roster while carrying three goalies, are third from the bottom in the West, and have a few expiring assets they could turn into futures to help push this exciting program over the top.
There's speculation surrounding Mathieu Perreault, but that seems tenuous, given he's having a miserable offensive campaign and the clock will begin next season on his four-year extension. Drew Stafford seems like a more viable option. He's on an expiring deal, and the Jets can eat a portion of his salary.
Comments
✕
Deadline preview: Central Division trade candidates
  Got something to say? Leave a comment below!