Darling to Golden Knights already in the cards
Dennis Wierzbicki-USA TODAY Sports / USA TODAY Sports
The Vegas Golden Knights have a lot of preparation to do in the coming months.
Behind closed doors the club is prepping for June's long-awaited expansion draft.
The team will have the ability to treat the league's player pool like their own personal grocery store, adding goods to their basket, with a price tag obviously in mind.
Of course, many moves are hard to predict before hand, but one name that should be a slam dunk to end up on the Golden Knights' roster is Chicago Blackhawks goalie Scott Darling.
Goaltending has been largely the most discussed position in terms of the draft, with the chances of so many high-end netminders being exposed as several clubs currently hold two capable starters.
In Detroit, the Red Wings have Jimmy Howard and Petr Mrazek, Tampa Bay has Ben Bishop and Andrei Vasilevskiy, and Pittsburgh has Marc-Andre Fleury and Matt Murray.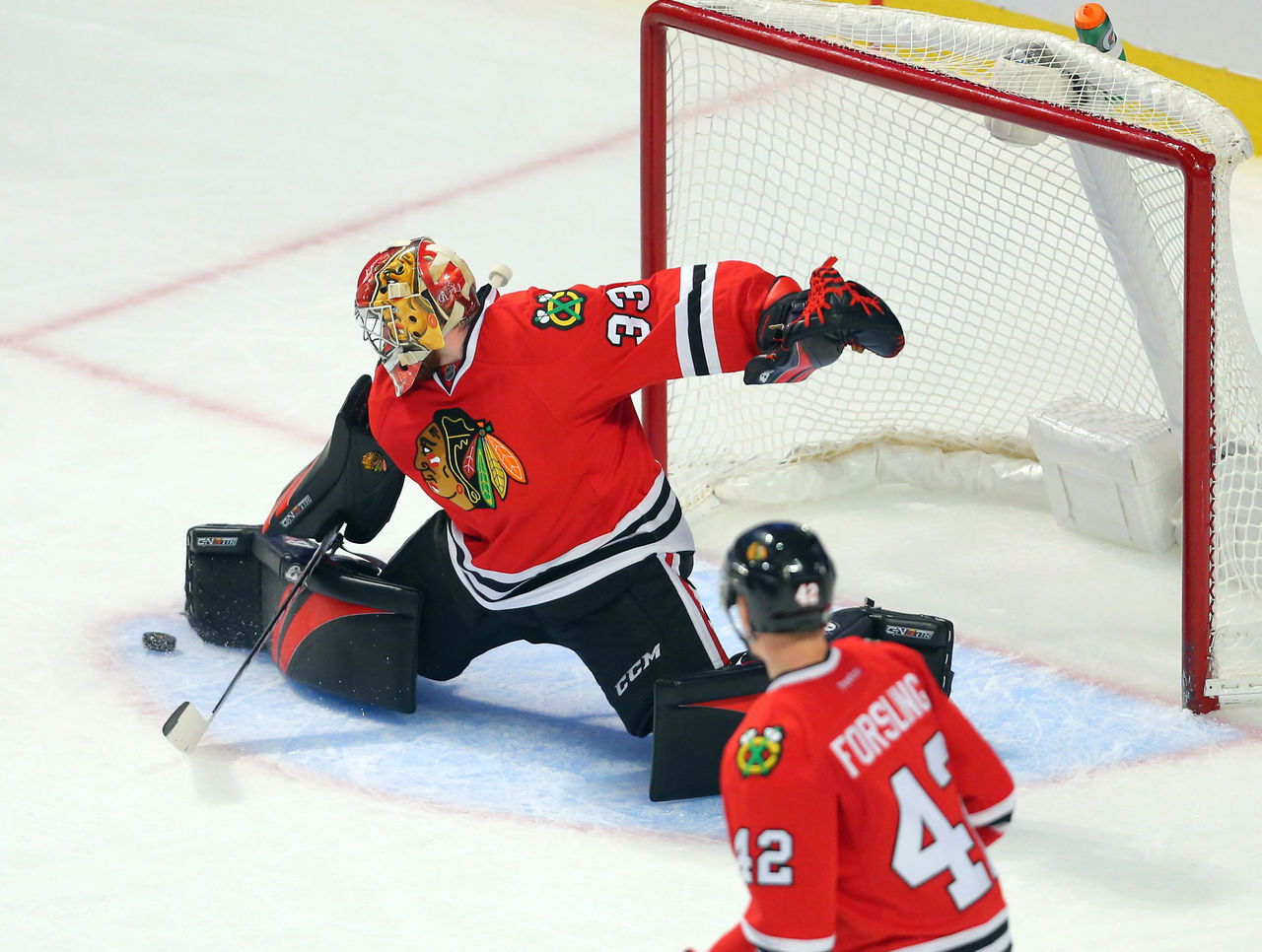 It's intriguing, but whether in a backup role or not, Darling makes the most sense for the infant franchise.
Thanks to an injury to first-stringer Corey Crawford earlier in the season, Darling has seen a heavier work load and in turn is now on pace to play a career-high 37 games. Though to be fair, with a return of Crawford to the lineup, there's a good chance that number doesn't quite pan out.
Nonetheless, while playing in roughly half the Blackhawks' games this season, Daring has marveled. The 28-year-old has gone 11-4-2 in 17 games while posting a .925 save percentage and a 2.31 goals-against average.
He's been as strong of a backup as one could ask for.
Where it gets interesting - more so for the Golden Knights - is Darling's startling value. The Blackhawks' second-in-command has posted a 32-16-6 record over parts of three seasons in the league while never making more than $590,000 in a season.
Talk about a bargain.
Come June 21, when the NHL will hold its expansion draft, Darling will be exposed one way or another. Darling is in the final year of his contract and whether the Blackhawks re-sign him or not, the team will undoubtedly protect Crawford who holds a modified no-trade and no-movement clause in his contract.
That gives the Knights many options. They can negotiate a contract with Darling if he remains an unrestricted free agent, or, they can take him and whatever contract the Blackhawks give him - which they could be forced to do.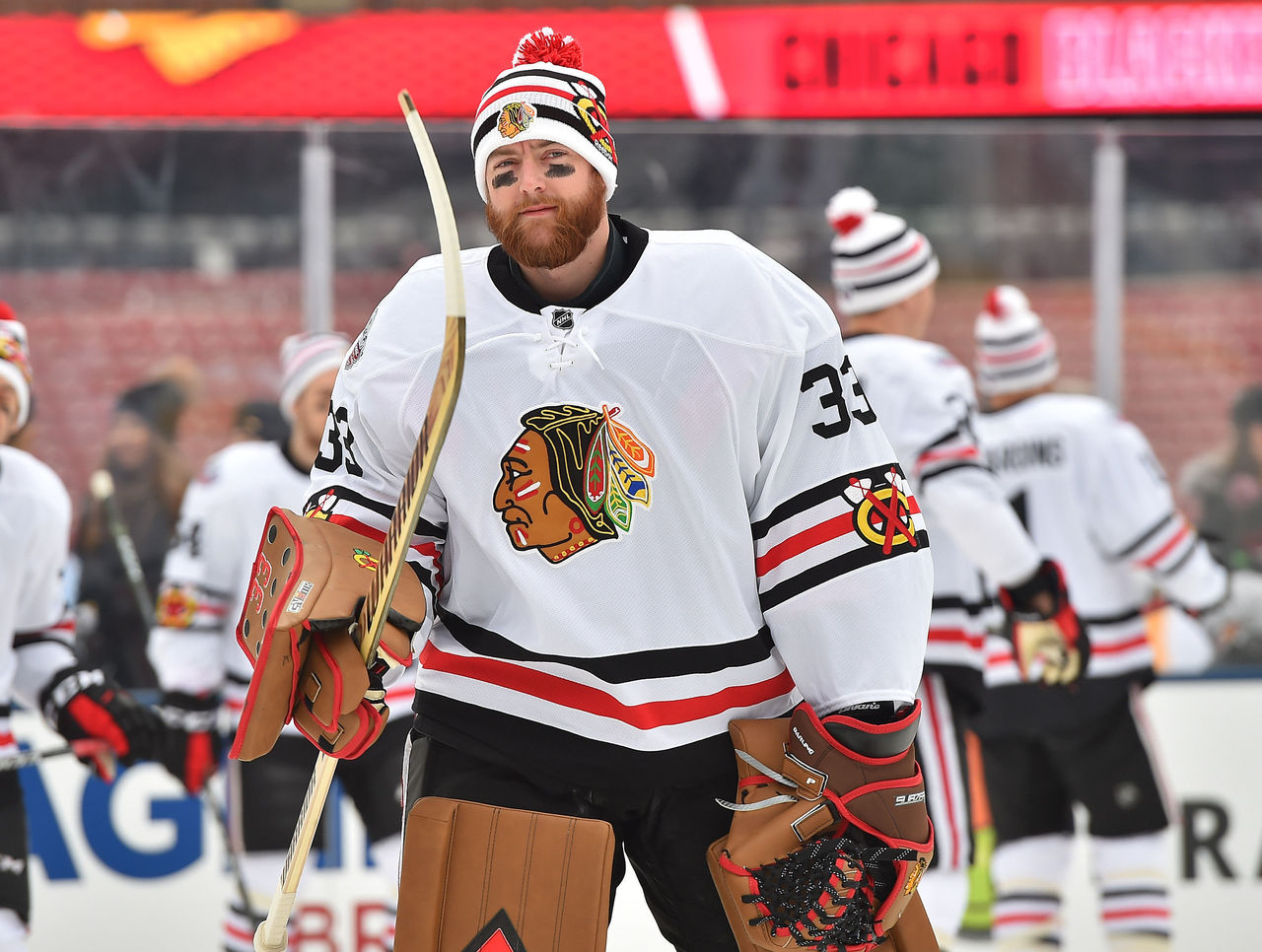 As per the expansion rules, each team must expose a goaltender who is either signed through the 2017-18 season or who is a restricted free agent and has been offered a qualifying offer. Given that Darling will become a UFA, he would either need to be signed or once again general manager Stan Bowman would have to do some wheeling and dealing to meet this requirement.
Despite his great numbers, it's unlikely Darling will command a steep contract from either the Blackhawks or the Golden Knights. How he would be used by the Knights if plucked, that's another question.
However, what is certain is that Darling holds fantastic value. And whether he steps into a more important role or continues to act as one of the league's premiere backups remains to be seen.
But the fact still holds true: He's a piece that Vegas should be all over when roster construction finally kicks off.
Comments
✕
Darling to Golden Knights already in the cards
  Got something to say? Leave a comment below!