How the Flames completely turned their season around
Not long ago, the Calgary Flames' collective hand hovered over the panic button.
What a difference a new month makes.
The Flames routed the Winnipeg Jets to earn their sixth consecutive victory Saturday, sliding into first place in the paltry Pacific Division while improving to 8-1-1 in their last 10 contests.
Calgary's rebirth is surprising, but it's not a coincidence. Three players in particular have helped stabilize their season and put them right back in the playoff picture.
Heeeere's Johnny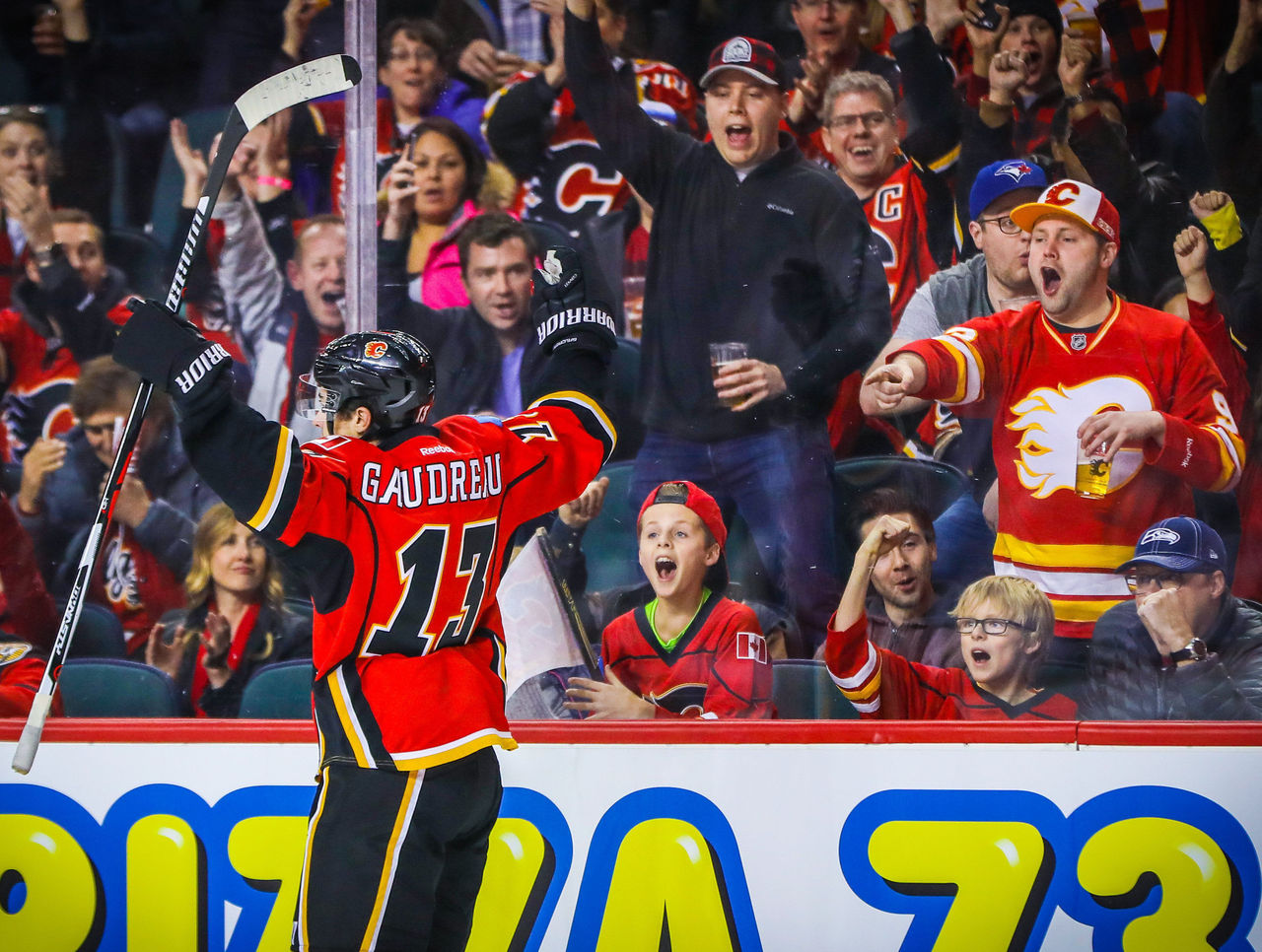 Many wondered if Johnny Gaudreau's broken finger would put the Flames in an insurmountable hole when the franchise winger suffered the injury Nov. 15.
Calgary extinguished those sentiments by going 6-3-1 in his absence, and the team has been lifted even higher by his unexpectedly early return.
The 23-year-old has eight points in the four games since he re-entered the lineup more than three weeks ahead of his recovery timetable, and the Flames obviously haven't lost since.
Gaudreau has helped sustain the club's resurgence, even if it started without him.
Hamilton drowning out the noise
Whether they're legitimate or the product of mere speculation, trade rumors can either motivate or wear down a player.
In Dougie Hamilton's case, they appear to have done the former.
The Flames defenseman is putting last month's distractions behind him with four goals - including two game-winners - and an assist in the last four contests.
Hamilton wasn't playing well enough to have much trade value in November, and now that he's rediscovered his offensive game while playing a major part in the win streak, there's simply no reason to consider dealing him.
This Chad isn't just hanging
The Flames' goaltending savior isn't who they thought it would be.
Few were expecting Chad Johnson to seize the starting job away from offseason acquisition Brian Elliott, but he's done that and more, playing a significant role in every win during Calgary's six-game streak.
Johnson is 13-4-1 with a 1.98 GAA, a .932 save percentage, and three shutouts in 18 games, silencing doubters while providing surprisingly consistent play over the last few weeks.
He's allowed more than three goals only once in the last 13 games, and his steady hand in the crease has helped the Flames resurrect their season.
Comments
✕
How the Flames completely turned their season around
  Got something to say? Leave a comment below!