Sidney Crosby, NHL Person of the Year
Rocky Widner / National Hockey League / Getty
Presented by

There are two common interpretations of Sidney Crosby's calendar season - one reasoned, the other fanciful.
The more measured rationalization is his revival was a response to a new voice with fresh ideas brought in just before the calendar flipped. Mike Sullivan shook up the stagnancy in Pittsburgh and awakened an elite talent hibernating within an inapt system.
What requires spin is the notion that Crosby felt slighted. The industry that exalted him was now enamored with someone else, and Connor McDavid's rise was both a challenge and opportunity to quiet critics having careless assertions validated by his poor play.
Either explanation would be too simplistic by itself. Instead, a combination of factors contributed to this hockey genius, making for a year as important to his legacy as any previous.
With two champagne-soaked celebrations, three major-trophy hoists, and a goal-scoring rate unlike we've seen in a decade, Crosby was the story in hockey in 2016.
Here's why:
The drive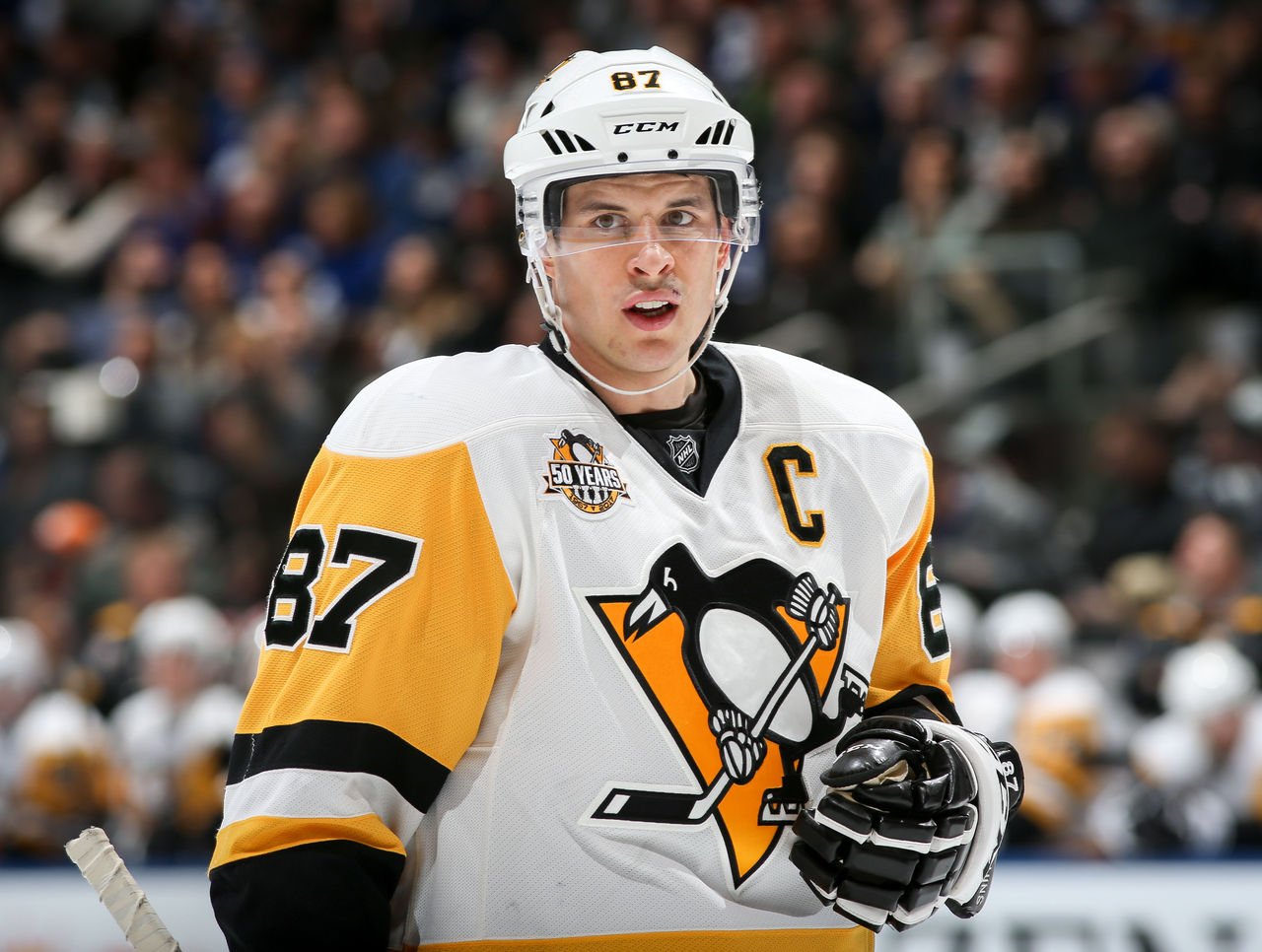 To tell the whole story, we have to start with the nightmarish circumstances of this time last year. Crosby had six goals in 28 games through the first two months, his struggles emblematic of a Penguins team ranked fourth-to-last in NHL scoring after upgrading one of the league's most expensive top sixes with the addition of Phil Kessel.
Crosby's well-chronicled struggles meant name recognition wasn't going to earn him an All-Star nod. And soon after rosters were finalized without his inclusion, the connection was established that John Scott, he of five career goals, would have as many appearances at the NHL's showcase as the greatest player in the world due to Crosby missing four of his five All-Star selections with injury.
By this point there was no shame, because Crosby had begun to score. He boosted his average output by a half-point within six weeks of Sullivan's hiring, and it continued to accelerate as Pittsburgh established itself as the top team in hockey over the final four months.
Crosby scored 30 goals and an NHL-best 66 points in 52 games during the Penguins' drive to the postseason, and they finished with the No. 2 seed in the East and with the NHL's third-ranked attack.
| Games | Goals | Assists | Points | P1 |
| --- | --- | --- | --- | --- |
| 52 | 30 (2) | 36 (6) | 66 (1) | 51 (1) |
The run
As the top-performing team through the season's final two thirds, as reflected through metrics and record, the Penguins entered the tournament as title favorites.
Crosby was the driving force in seeing them live up to that expectation.
He was most productive in the swift disposal of the Rangers in Round 1. Crosby scored three goals and recorded eight points in five games, helping set up a titanic clash with Presidents' Trophy winners from Washington. He was held in check in that series, but the Penguins' supporting cast provided the offense. He then scored three game-winning goals against the Lightning in the conference finals, starting with an overtime winner in Game 2. Timely contributions helped Pittsburgh advance to the Stanley Cup Final for the first time in seven seasons.
Crosby failed to score against the Sharks, but orchestrated Conor Sheary's overtime goal in Game 2 to earn a 2-0 stranglehold, and later added two assists in the decisive Game 6. The voting committee saw beyond his sixth-place finish in playoff scoring, awarding Crosby his first Conn Smythe Trophy on the merit of his supreme, two-way, scoring chance-dominant performance throughout the spring.
He hoisted the second Stanley Cup of his career moments later. This lift he would make sure to savor.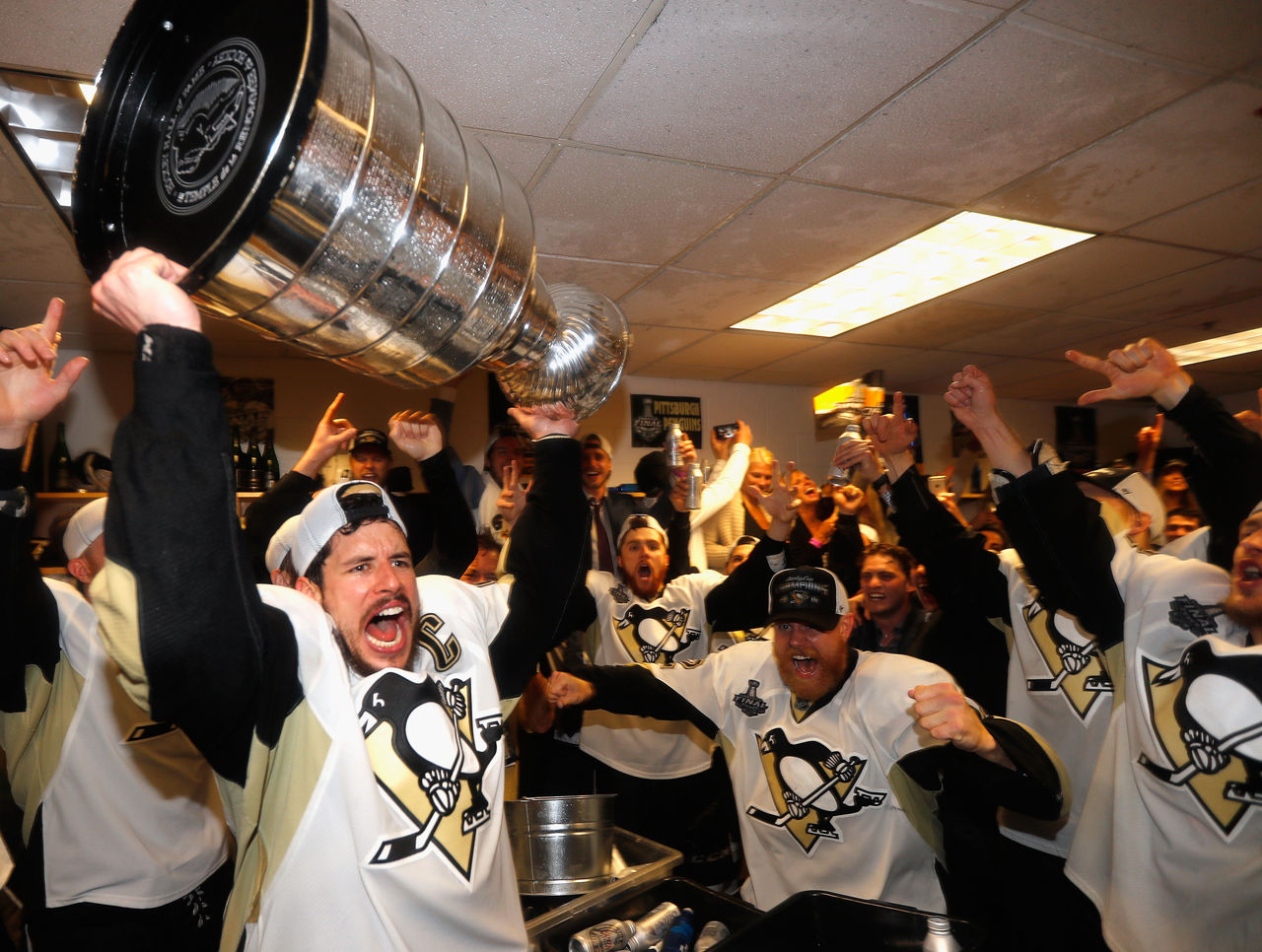 For Canada
As the only player to captain nations to Olympic and World Championship gold and have a Stanley Cup, Crosby had a unique opportunity to add something new to his brimming international portfolio this summer at the rebirth of the World Cup of Hockey.
In a tournament engineered to showcase the NHL's premiere talent, it was, most appropriately, Crosby who stood out most.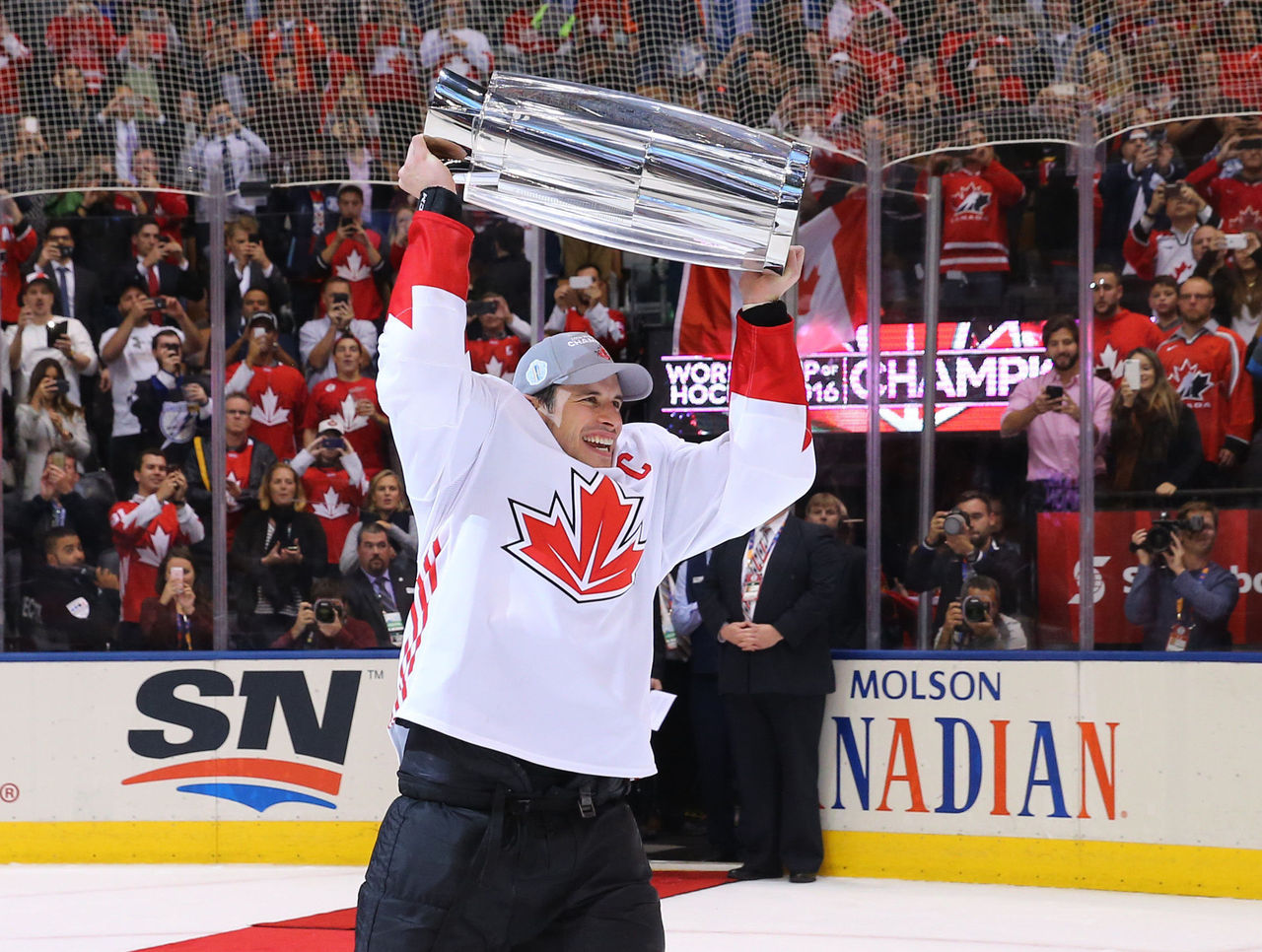 He scored three goals and a tournament-best 10 points, and anchored the event's most dominant line with Patrice Bergeron and Brad Marchand. He was named MVP as Canada navigated the tournament to a perfect 6-0 record and won its third straight best-on-best competition.
87's return
The most fascinating aspect of Crosby's calendar season is that even after winning that legacy-cementing second Stanley Cup, and claiming an outstanding title for his international mantle, what's happening right now is arguably the most impressive.
There was genuine reason to fear for the future when he had to sit out the first few weeks of this season with a concussion, and tackle the symptoms that cost him a considerable chunk of his career.
But when he was cleared soon after the diagnosis, he returned at a level beyond the previous nine months; Crosby's been the most productive, the most innovative, and the purist goal scorer in the NHL.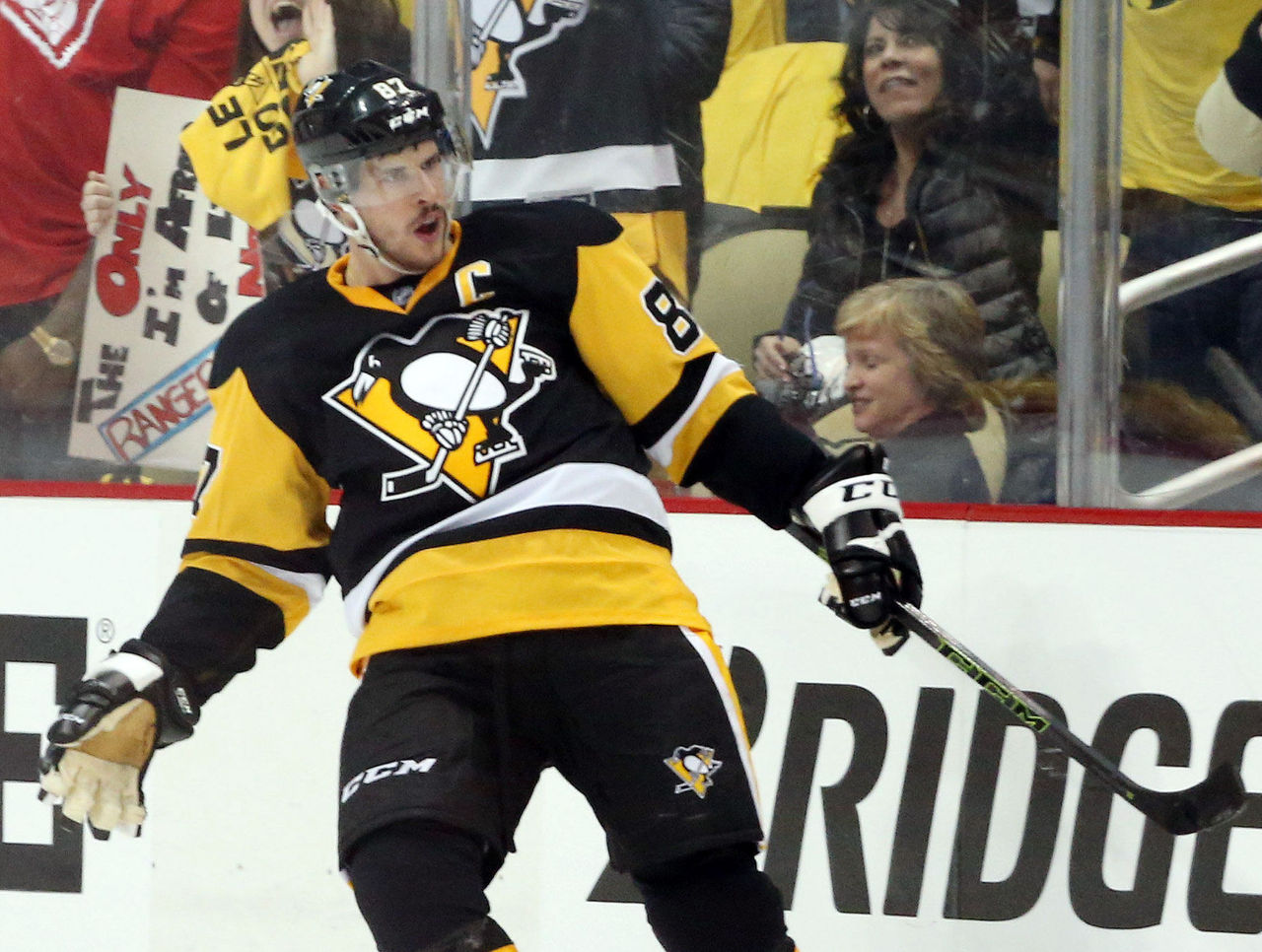 Crosby has 25 goals in 30 games for a 68-goal pace across a full 82-game campaign. His career high is 51. He's one point behind McDavid for the scoring lead despite starting his season Oct. 25, and by virtue of goals and first assists, he's been the truest scorer with 35 primary points.
| Goals | Goals/Game | Shooting % | Points/60 |
| --- | --- | --- | --- |
| 25 (1) | 0.83 (1) | 23.8 | 4.18 (1) |
In sum
Still with two games on the schedule in 2016, Crosby will, in all likelihood, add on to his exceptional totals. But here they are to this point:
Crosby has scored 52 goals and 99 points in 74 regular-season games, and 118 points in 98 games if you include the playoffs. His average output falls above his career standard, but actually doesn't rank in his top five calendar years. However it does disrupt his trajectory in a major way.
| Year | Games | Goals | Assists | Primary Points |
| --- | --- | --- | --- | --- |
| 2016 | 98 | 58 (1) | 60 (4) | 94 (1) |
| 2015 | 84 | 28 (35) | 49 (16) | 56 (18) |
| 2014 | 85 | 26 (40) | 66 (2) | 58 (19) |
* All stats include playoffs
As alluded to above, where Crosby's numbers do compare favorably to his best calendar seasons are in goals. His 0.70 per game in 2016 is second only to his colossal 2010.
In 2017, Crosby will hit the 1,000-point mark - he's only 21 away. Another milestone and another year in what's already a Hall of Fame career.
Comments
✕
Sidney Crosby, NHL Person of the Year
  Got something to say? Leave a comment below!