5 fastest skaters in the NHL
Bruce Bennett / Getty Images Sport / Getty
Presented by

"It's a much faster game."
We've all heard the line. It's a statement usually opined by the older generation as it reflects upon the differences of the modern game and hockey's sluggish days of hooking and clutching.
The league is brimming with younger players as teams' nuclei are now filled with not veterans but uber talented teenagers. And with fitness regimes being what they are, the game has never been played with such speed.
Of course, with that, many players are on a whole other level and mystify fans, not necessarily with dazzling moves, but by sheer quickness.
Here are the five fastest skaters in the NHL today:
Connor McDavid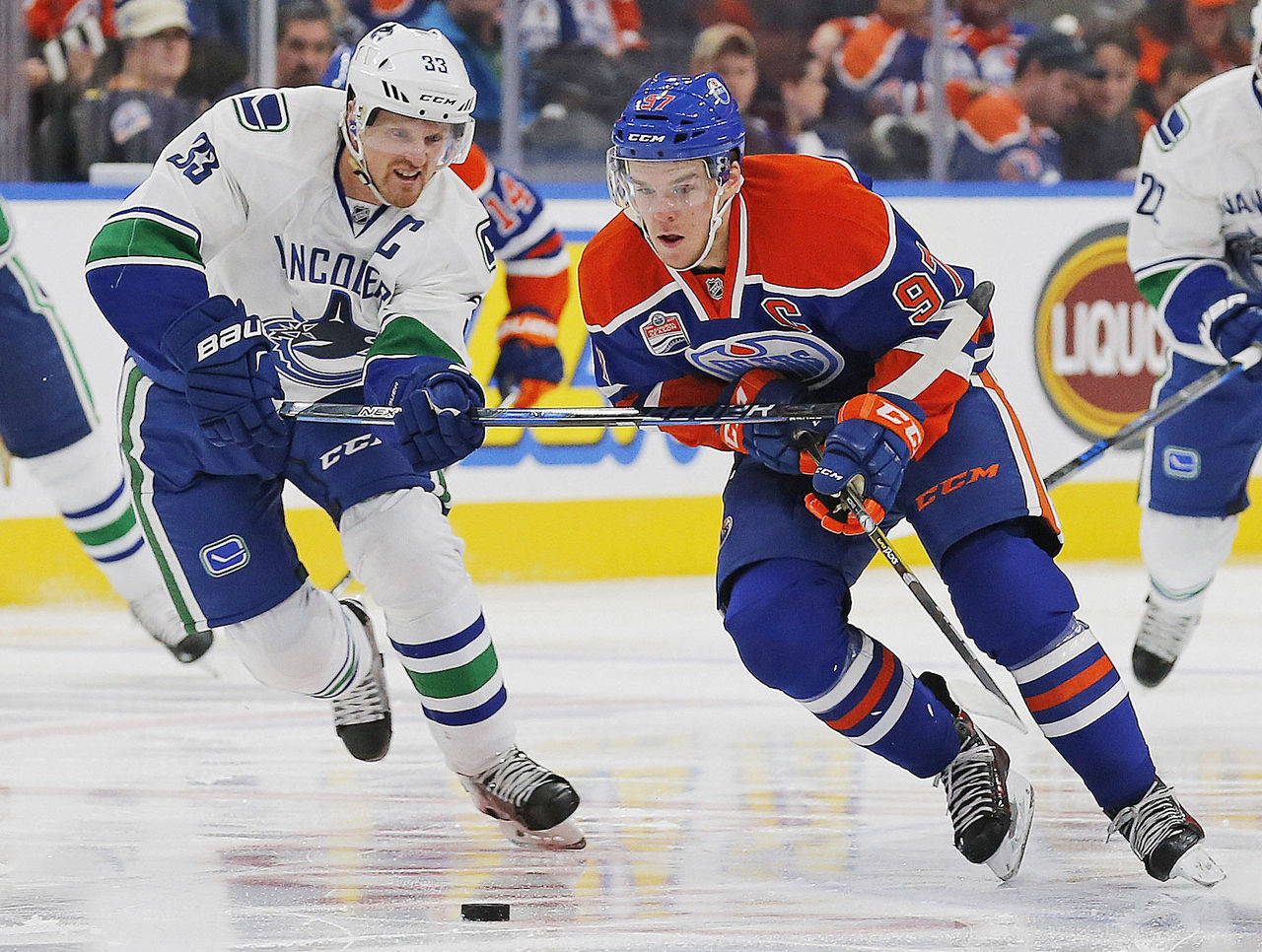 It's his No. 1 asset.
Sure McDavid can shoot the puck, has insane vision and offensive awareness like no other, but what is most obvious about the exceptional talent is his blistering speed.
Load up a highlight reel of McDavid and you are certain to see footage of him sidestepping defenders en route to a breakaway goal.
Just admit it, there is nothing the kid can't do.
Michael Grabner
Grabner for years has been known as a speedster, generating a plethora of breakaway chances because of his foot speed, but usually with little finish which in the past he's been very open about.
However, this season things appear to be going Grabner's way as he is on pace to hit a career-high 44 goals, thanks to 12 goals in his first 22 games.
Whether that pace holds up, who knows, but if his numbers prove anything, it's that his speed continues to give him countless chances.
Dylan Larkin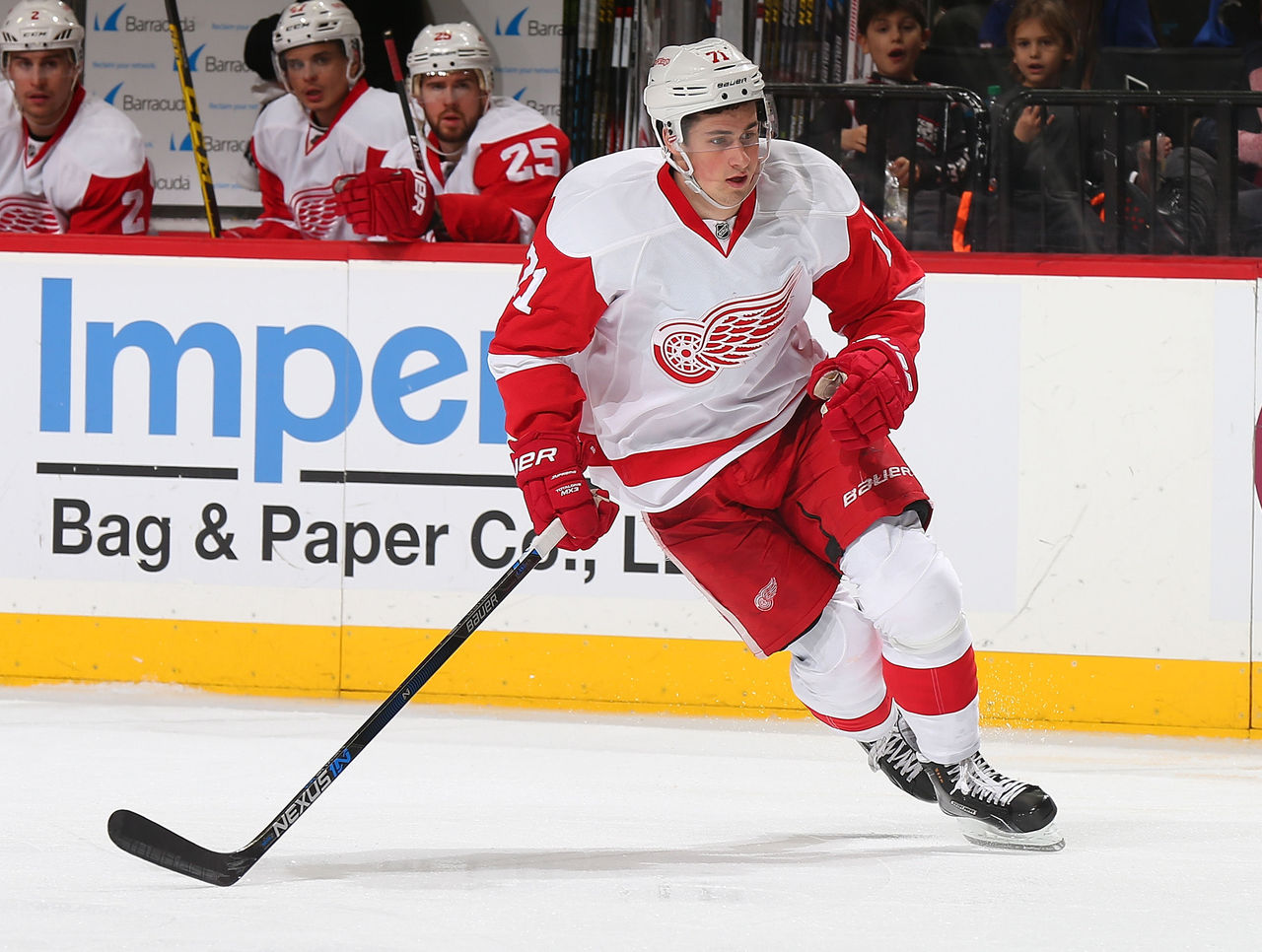 Winning the fastest skater award at the All-Star Game is surely a good way to get yourself and your wheels noticed.
However, after Larkin broke the NHL record as a rookie last season, it's quite evident that he's more than worthy of a top-five vote.
Larkin shattered the record set by Mike Gartner at the 1996 installment of the skills competition, completing his lap in 13.172 seconds. This is great news for the Detroit Red Wings who could be lacking speed as they currently boast the third-oldest team in the NHL.
Carl Hagelin
Teaming up with Nick Bonino and Phil Kessel last spring, Hagelin helped comprise one of the fastest lines in recent memory. The trio was able to do it all and quickly.
While Hagelin boasts competent offensive talent, what makes him so valuable is he forces his linemates to keep up with him as well as putting defenders at bay with his potential breakaway speed.
Since the 2014-15 season, Hagelin has been flipped from the Rangers to the Ducks to the Penguins. He's been a hot commodity and his speed is precisely why.
Erik Karlsson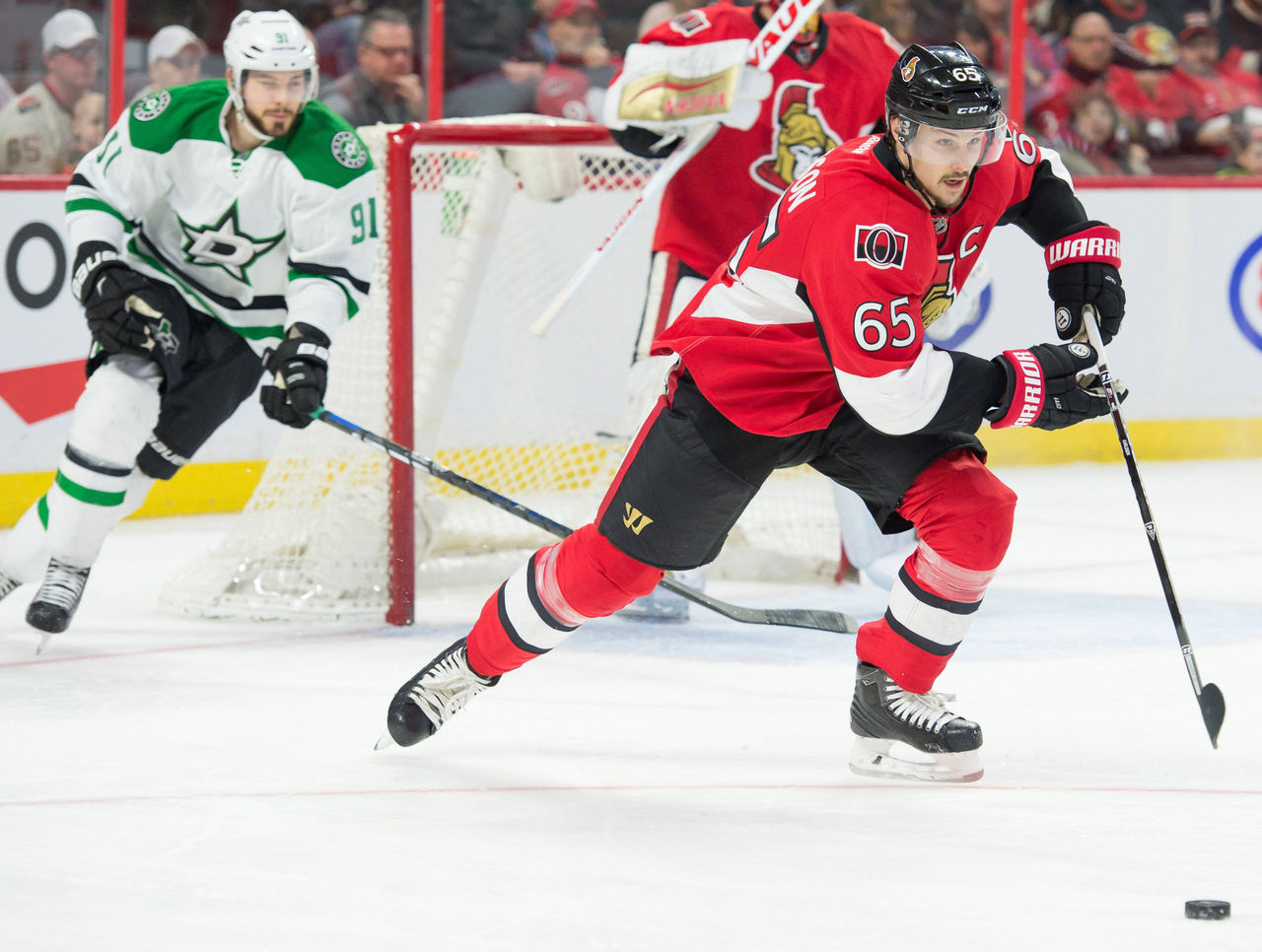 Very few defensemen in the league harness the ability to join on an odd-man rush and be the first man back when the play turns around, but Karlsson can.
The Ottawa Senators captain has uncanny offensive abilities, but those equate to more than just good hands and a heavy shot. Karlsson can jump up into plays, can create rushes on his own, and yet never completely takes himself out of the play.
These are all just little things that have helped the 26-year-old capture two Norris Trophies.