Ranking the 31 NHL owners
Presented by

Every day this week, theScore's hockey editors are evaluating NHL teams on a different level of management. This time, we're focusing on the owners, ranking them based on their willingness to spend, level of involvement, and the long-term viability of the franchises in their respective markets.
31. Carolina Hurricanes
Only one NHL owner is being sued by his sons, and that's Peter Karmanos after he borrowed millions against their trust to help fund his club. While general manager Ron Francis is doing great work rebuilding the roster, the Hurricanes are one of the lowest-spending teams and would appear to be a logical candidate for relocation if Karmanos can't get his house in order.
30. Arizona Coyotes
A great measure of faith has been placed in 27-year-old John Chayka to build a winning roster, but despite all assurances from the IceArizona ownership group, this is a low-budget team in search of a new arena, and relocation talk has dogged the Coyotes for years.
29. Ottawa Senators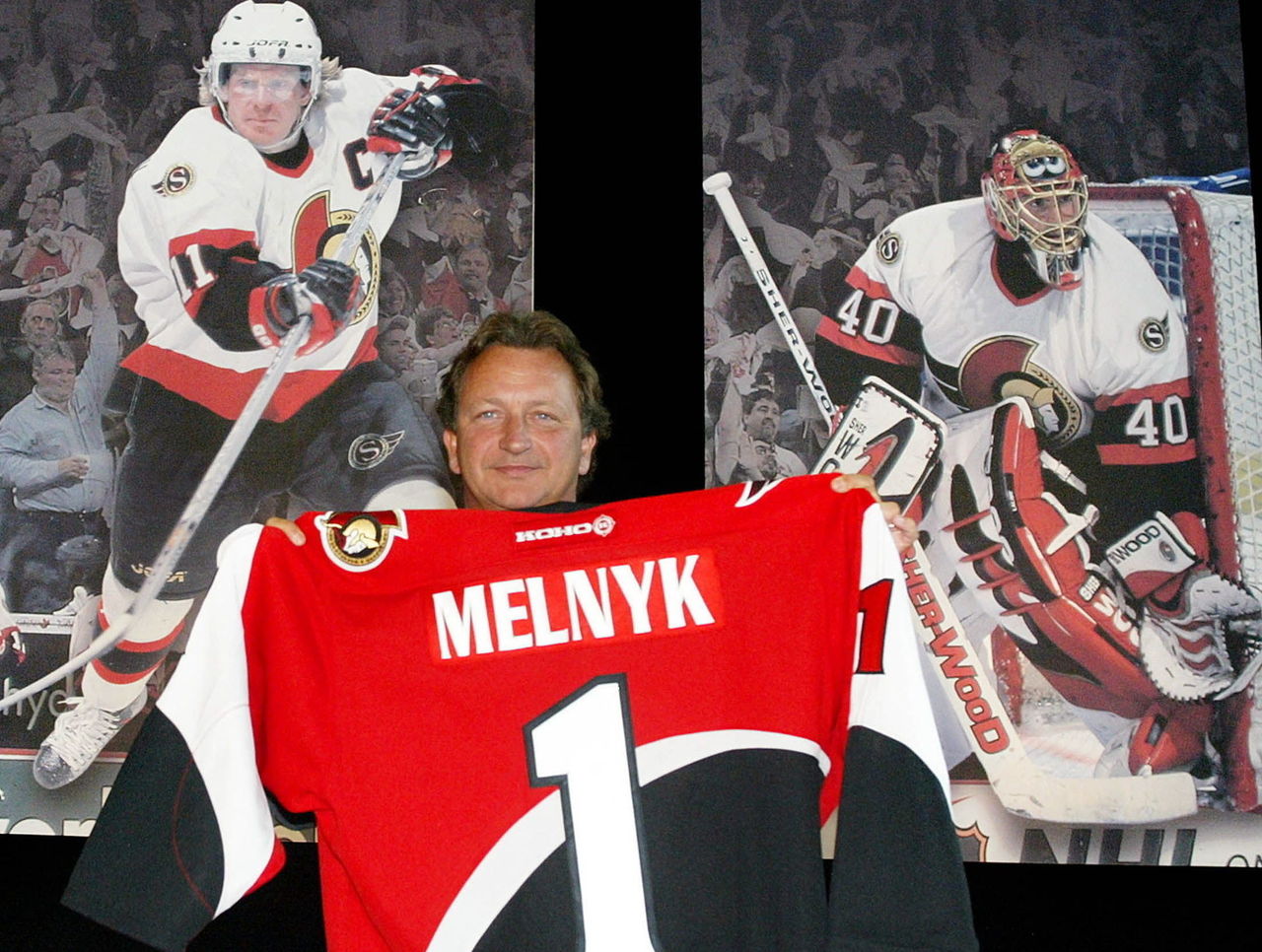 Eugene Melnyk essentially lifted the Senators out of bankruptcy, but the club has become notorious for its internal salary cap. The budgetary concerns mean Melnyk is more hands on than his colleagues, and his apparent meddling is leaving a bitter taste in the collective mouth of the fan base.
28. Edmonton Oilers
Daryl Katz will likely sign off on one of the biggest contracts in the league when Connor McDavid is eligible to sign an extension next summer, which will hopefully make it easier to attract talent to Edmonton. The propensity to keep former players in key front-office roles has proven to be a detriment, however, and his veiled threats to move the team to Seattle prior to getting approval to build a new arena (opening this season) remain a huge black mark on his record.
27. Anaheim Ducks
Henry Samueli bought the Ducks in 2005 and was suspended by the NHL in 2008 after pleading guilty to lying to U.S. securities regulators, but the charges were later dropped. In the present, he signed off on the firing of Bruce Boudreau and hiring of Randy Carlyle and likely won't be spending to the cap ceiling anytime soon.
26. Las Vegas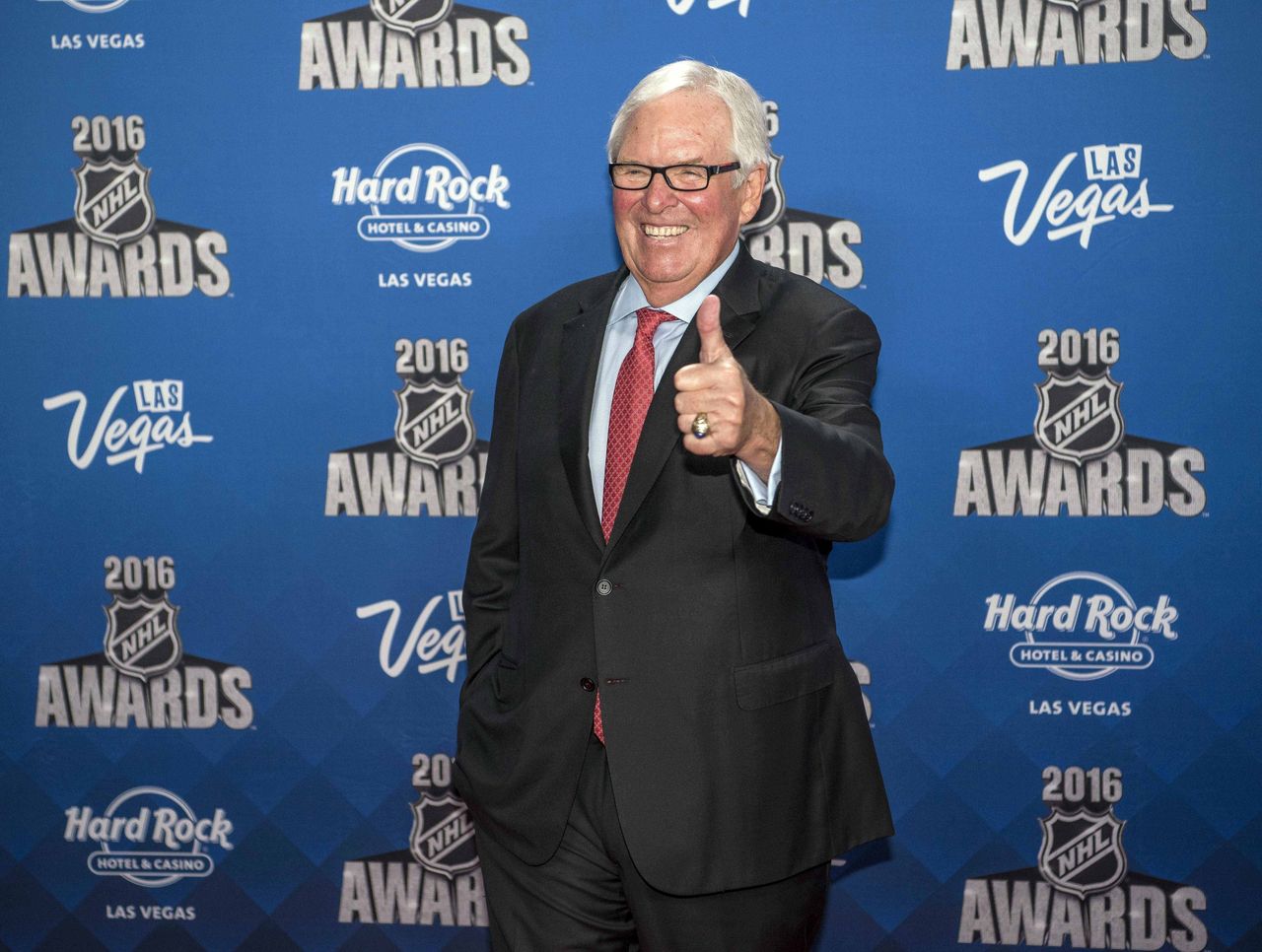 Bill Foley is saying all the right things about building a winning team in Sin City, and is off to a good start after hiring George McPhee as GM. Still, the proof will be in the pudding, and he still has to come up with a name for the team.
25. Columbus Blue Jackets
John P. McConnell took over after his father and team founder passed away in 2008. The Blue Jackets are one of the least successful teams, and while the payroll is high, there are several bad contracts on the books, which doesn't speak well of the hockey operations staff entrusted with ownership's money.
24. New York Islanders
Jon Ledecky and Scott Malkin - who recently took over majority ownership of the Islanders from Charles Wang - have been talking a big game about doing what it takes to restore glory on Long Island, but Barclays Center doesn't seem like a permanent home, and much depends on whether John Tavares does indeed decide to re-sign with the club as early as next summer.
23. New Jersey Devils
The Devils have largely been in tear-down mode since Josh Harris took over as principal owner in 2013. Ray Shero appears to have carte blanche in terms of the rebuild, and New Jersey did take on a big-ticket salary in Taylor Hall, but whether Harris will go to the cap for a Cup remains to be seen.
22. Colorado Avalanche
The Avalanche is technically owned by Ann Walton Kroenke, wife of Stan Kroenke; she took over on paper in 2014 after he had to give up his majority stake in accordance with NFL rules. Former star players Joe Sakic and Patrick Roy are running the show, which has not proven to pay off quite yet.
21. Philadelphia Flyers
This franchise would have ranked higher in the past, but after the passing of legendary owner Ed Snider, it's unclear what direction the Comcast overlords will take it moving forward. Suffice to say it will be hard to top Snider's passion and devotion to his beloved hockey team.
20. Vancouver Canucks
The locally-based Aquilini Group came this close to bringing a Cup to Vancouver in 2011. Attendance has dwindled in recent years, however, and the hockey operations cohort led by Trevor Linden and Jim Benning isn't inspiring much confidence.
19. Boston Bruins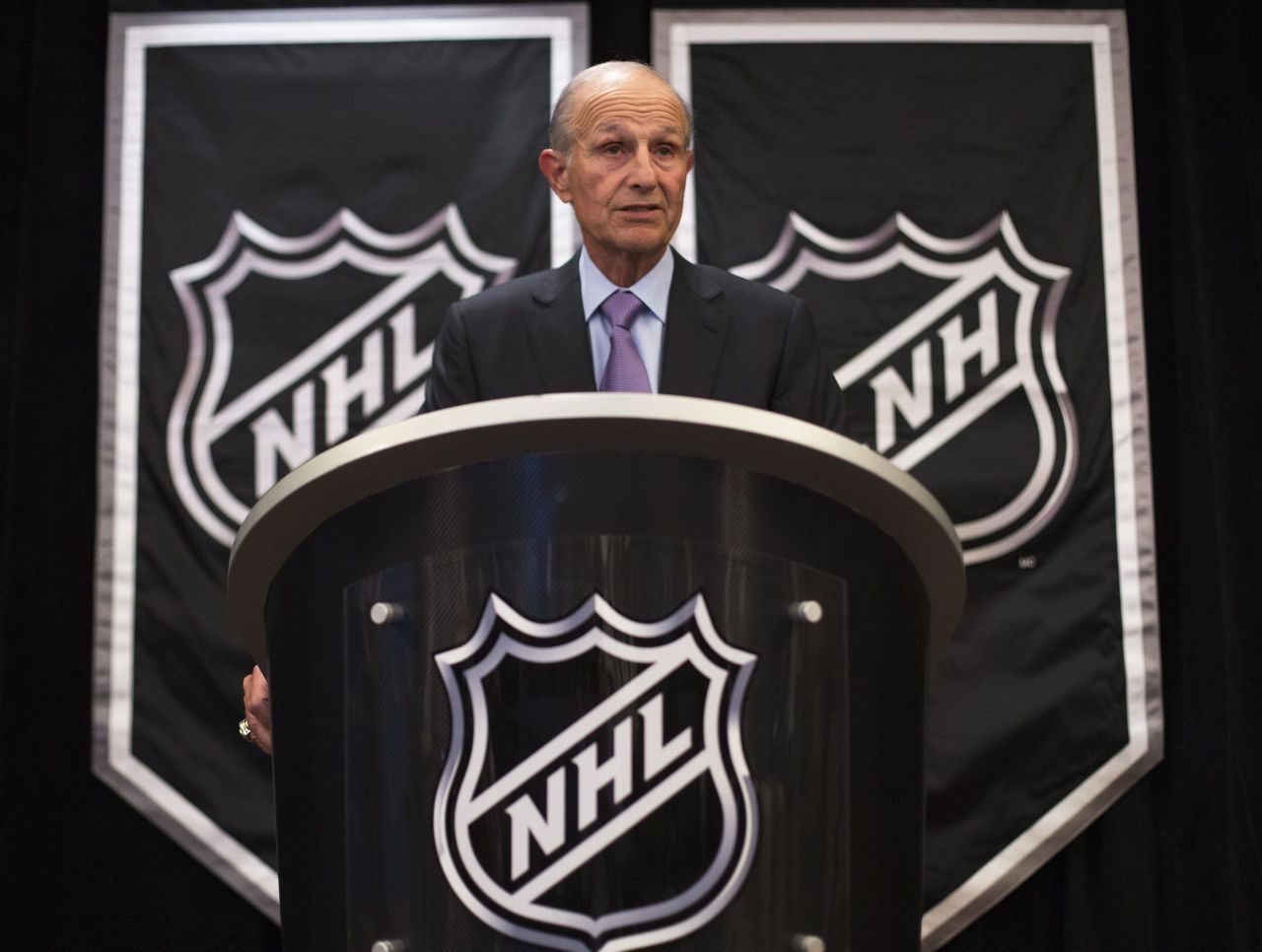 The Bruins are coming out of one of the most successful runs under Jeremy Jacobs, and hockey has been hot in a city replete with championships. Jacobs, however, is notorious for his role in pushing the league to lock out its players, and son Charlie is too heavily involved in hockey decisions.
18. New York Rangers
Largely loathed by New York's basketball-loving community, James Dolan ranks higher as an owner of the Rangers primarily for his willingness to spend up to the cap while allowing the front office to take care of the day-to-day operations of running a hockey team.
17. Calgary Flames
The Flames are on the rise thanks to ownership's handing of hockey operation control to president Brian Burke and GM Brad Treliving. The need for a new arena and a reluctance on the part of the city to use public funds could become a defining period of time in for Murray Edwards and Co.
16. Winnipeg Jets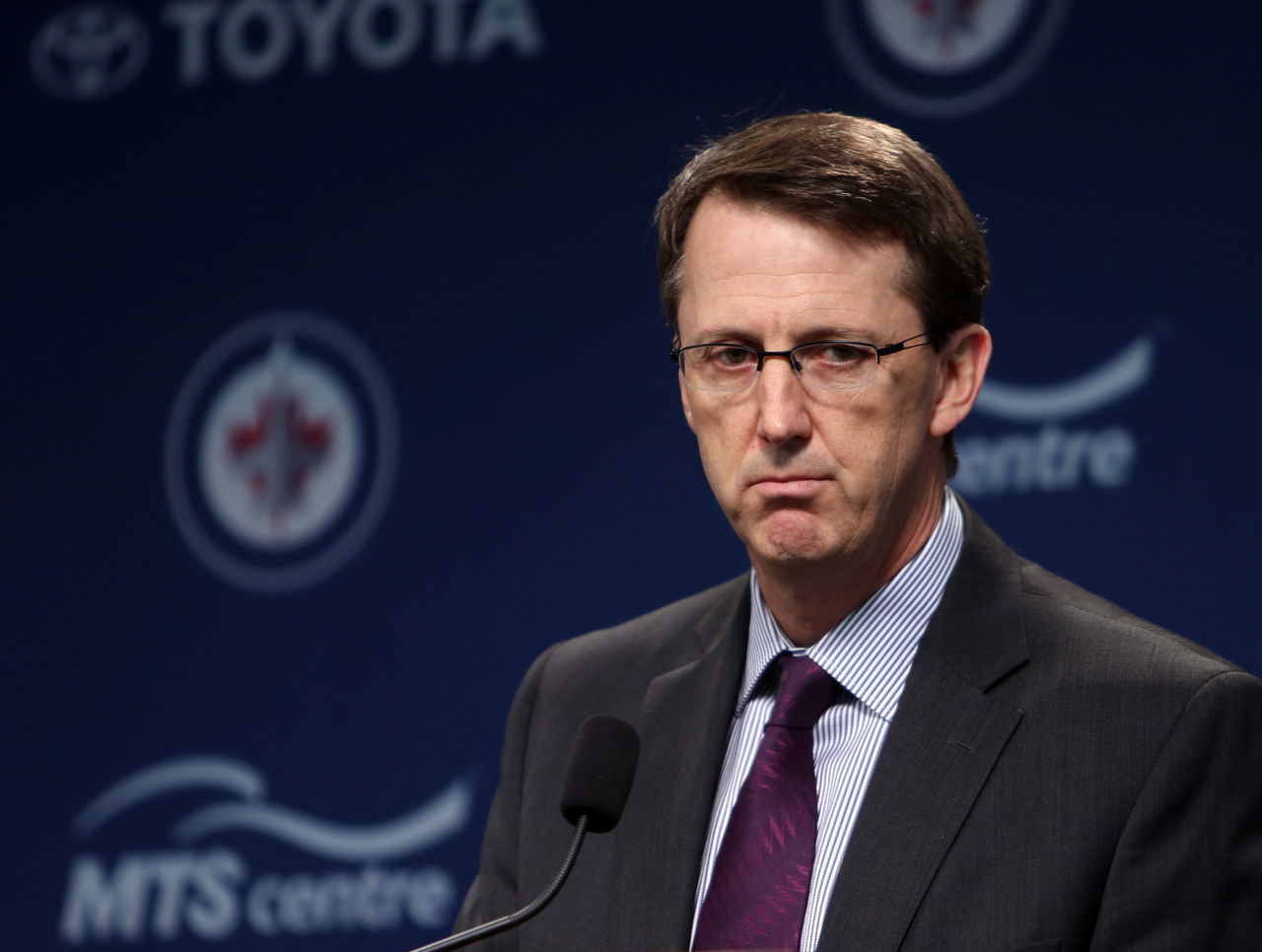 David Thomson and Mark Chipman were seen as heroes after buying the Atlanta Thrashers and moving the team to Winnipeg. Content to allow success to simmer at a slow burn, at some point the coffers are going to have to open up.
15. Dallas Stars
Tom Gaglardi took control of the Stars in 2011 and wisely put the team in the most competent hands. The Stars are as popular as ever in the Lone Star state, with legitimate Cup prospects in the years to come.
14. Nashville Predators
The current Predators ownership group took over in 2007 and allowed David Poile - the team's first and only GM - to continue to guide the on-ice product. This team isn't afraid to spend and hockey has never been hotter in the Music City.
13. Florida Panthers
Vincent Viola became owner of the Panthers in 2013, and has enabled the club to rise out of the doldrums. The jury is out on a front-office shakeup on the heels of a division championship, but Florida is spending big bucks, and the Panthers are becoming a Miami mainstay not long after struggling to fill the building.
12. St. Louis Blues
A self-described lifelong hockey fan, Tom Stillman has helped put the Blues in position to finally bring a Cup to St. Louis, giving GM Doug Armstrong all resources necessary to build a winning roster.
11. Minnesota Wild
Craig Leipold transitioned from the founding owner of the Predators to principal owner of the Wild in 2008, and later made a massive investment in bringing Minnesota natives Zach Parise and Ryan Suter home. He also recently paid a premium to reel in the best available head coach in Bruce Boudreau to guide his club.
10. Tampa Bay Lightning
The Lightning have been a team on the rise since Jeff Vinik bought the team in 2010, in large part due to his decision to hire Steve Yzerman as GM after clearing out the old regime. All he's done since is spend on keeping a legitimate contender together while securing Tampa as a true hockey hot spot.
9. San Jose Sharks
Hasso Plattner serves as figurehead of the Sharks ownership group, and is committed to helping long-time GM Doug Wilson make good on the quest to bring a Cup to Silicon Valley.
8. Los Angeles Kings
The Kings are a salary cap team and only three GMs have more tenure than Dean Lombardi. Two Stanley Cups this decade have cemented the ownership group's legacy in California.
7. Buffalo Sabres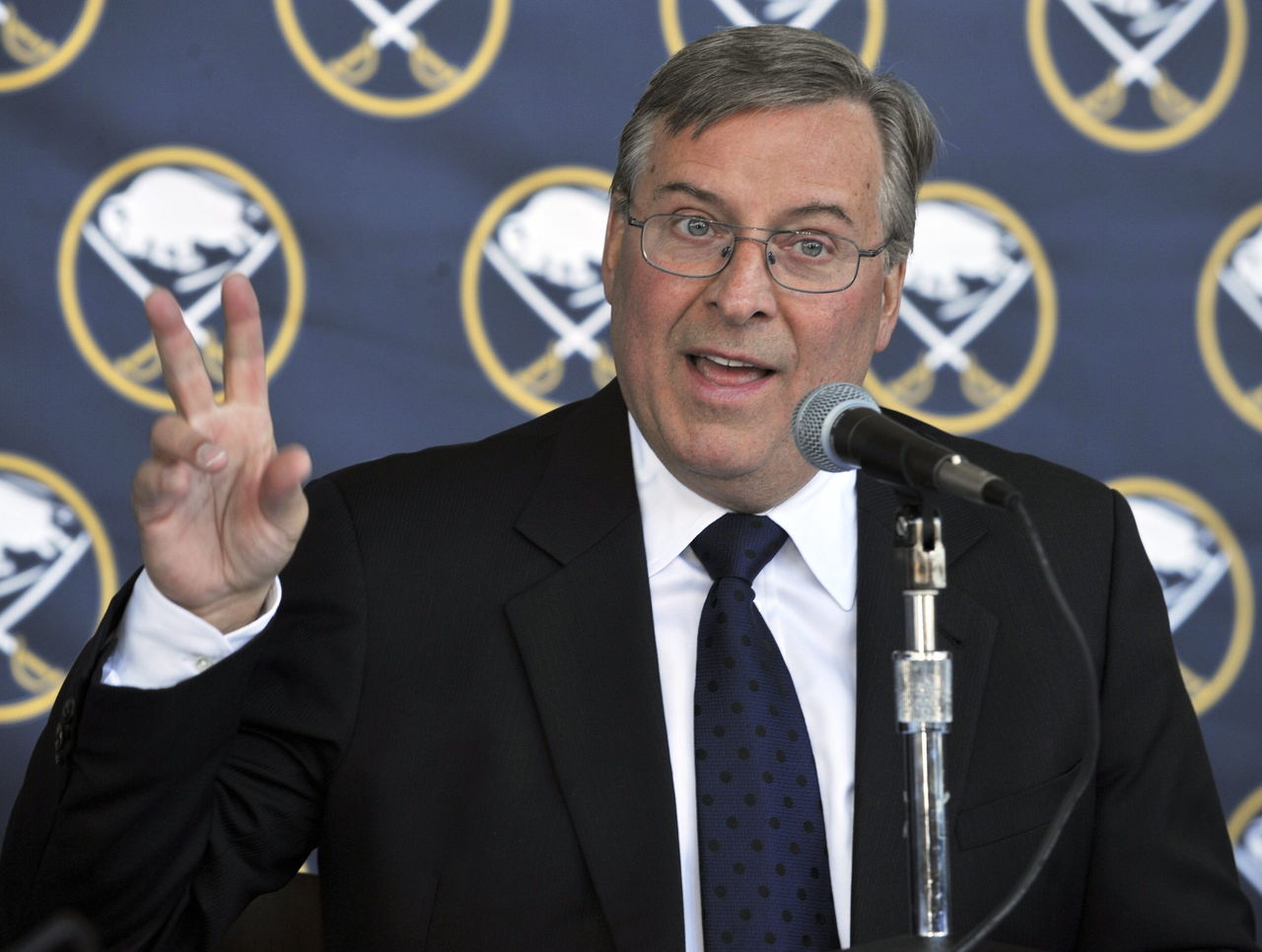 Upon taking over the team in 2011, Terry Pegula made it clear his main interest was bringing a championship to Buffalo, no matter the cost. He also cares deeply about the community and is a fan to boot, making him an owner any fan base would love to have.
6. Washington Capitals
Similar to Pegula, Ted Leonsis is passionate about bringing the Cup to Washington, will write the checks to make it happen, and has made hockey a hot ticket in the process. One can't ask for much more from an owner.
5. Pittsburgh Penguins
Mario Lemieux and Ron Burkle, who pulled the Penguins back from the precipice upon taking over the team early this century, have greatly benefited from building a team around Sidney Crosby and Evgeni Malkin while allowing GM Jim Rutherford to work some magic en route to a Cup win in 2016. Good thing they didn't sell (yet).
4. Montreal Canadiens
Hockey's most storied franchise isn't going anywhere, and - for better or worse - the Molson family clearly has given management its full blessing to spend to the cap and make even the most controversial trades.
3. Toronto Maple Leafs
The Maple Leafs are the most financially stable and geographically locked-in franchise in the league, and, thanks to Brendan Shanahan, the team seems to be tracking the right way on the ice.
2. Chicago Blackhawks
The Blackhawks are the most successful team of the past decade and have never been more popular in Chicago, while GM Stan Bowman's ability to build a winning roster after constantly shaving salary is remarkable.
1. Detroit Red Wings
Twenty-five straight playoff seasons, multiple Cups, the longest-tenured GM, a consistently high payroll, and a brand new arena opening in 2017 that is set to help revitalize downtown Detroit. Mike Ilitch continues to serve up an exemplary model of NHL franchise ownership.
Comments
✕
Ranking the 31 NHL owners
  Got something to say? Leave a comment below!