Maple Leafs can't lament Kessel trade
Justin K. Aller / Getty Images Sport / Getty
Presented by

An underwhelming return for one of the most consistent scorers in the post-lockout era was further curtailed when the Pittsburgh Penguins advanced into the third round of the Stanley Cup Playoffs, slotting themselves into bottom-four position on the NHL draft board.
But for the Toronto Maple Leafs, who based on last season's stat sheet so desperately needed to add, not subtract players of Phil Kessel's grade, the decision to extricate the offensive dynamo from their refurbishing structure shouldn't be one that's second-guessed.
There are myriad reasons why the introverted sniper is the perfect fit for these Penguins, not the Maple Leafs.
Role
Kessel never failed in his function with Toronto. Five players scored more goals and only 15 racked up more points league-wide during his six seasons. He was paid to be an elite scorer and provided, in turn, apposite contributions.
Of course he wasn't without limitations. At his core Kessel remains an instinctive, one-dimensional attacking force, and a player suited to provide intermittent shocks to the system and hone in on defensive lapses, not spearhead a complete, responsible, dogged team effort. To put it in baseball terms, he's a changeup. So when the Leafs catered their entire scheme around this incomparable $8-million entity - or relied exclusively on the off-speed pitch - well, the opposition wasn't fooled by the offering.
Enter the Penguins, who have an enduring identity focused around one of the game's great players in Sidney Crosby, a championship pillar, a proven entity, and a leader at a premium position that isn't quite as readily neutralized by the opposition's top defenders.
But then, and even with Evgeni Malkin, team defenses are too good for opposing offenses to attack without multiple weapons in the arsenal. In Kessel, whose meshed wonderfully with two other new additions in Nick Bonino and Carl Hagelin, Pittsburgh boasts a blazing-fast, exceedingly-dynamic unintentional auxiliary unit - a trio really unlike anything in the league - for second- and third-tier defenders to fail in their attempts to game plan for.
And best of all, Kessel no longer has the face-of-the-franchise price tag; Toronto slashed that down by 15 percent.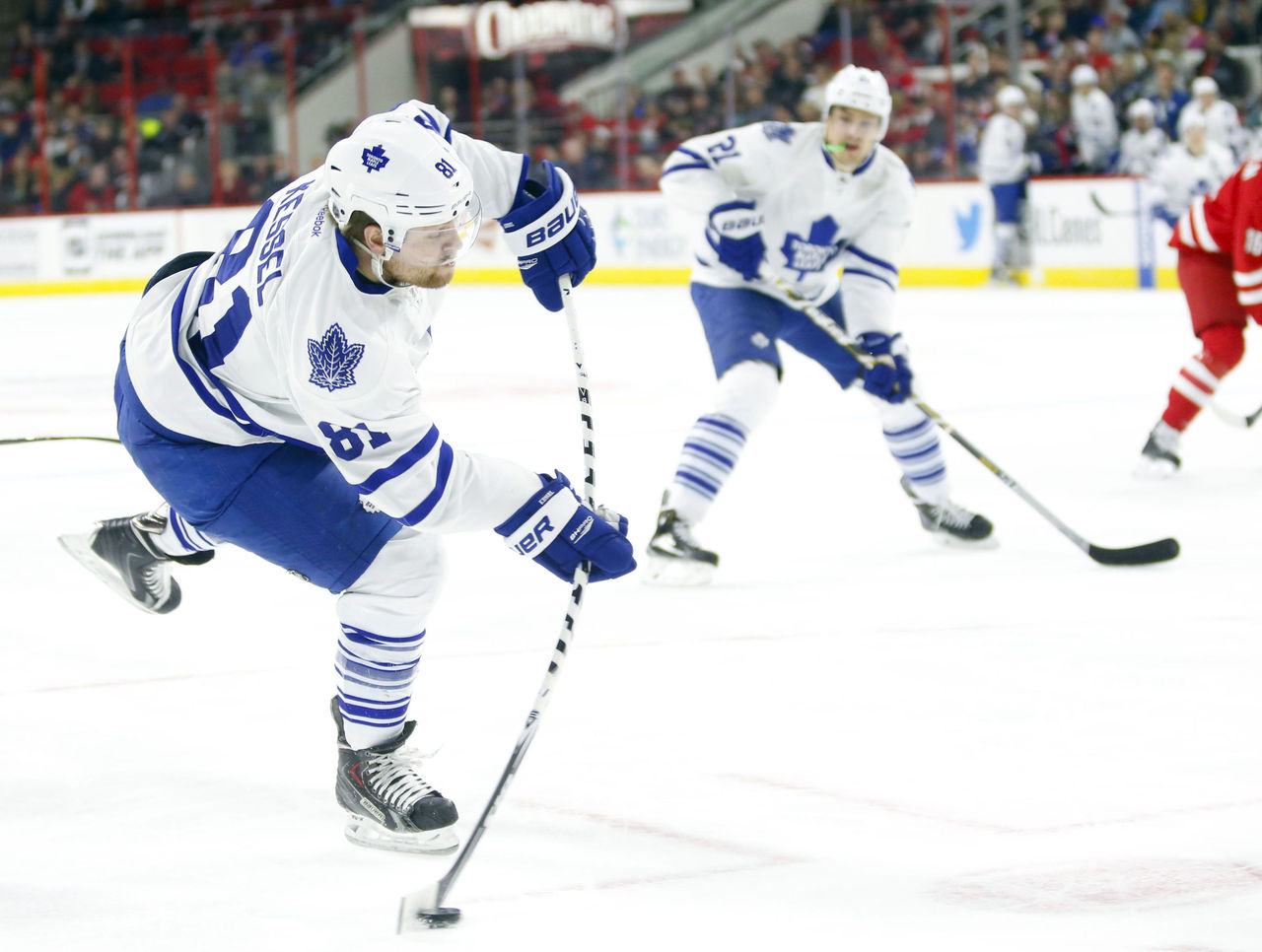 Fit
Kessel's current situation was, and remains, an impossibility in Toronto.
But let's say the Leafs had hung on, allowing Mike Babcock the opportunity to shape the polarizing winger. Would the 25 goals and 60 points he would have ostensibly accounted for have been worth jeopardizing the chance to draft the No. 1 center they hope can anchor a title winner?
Besides that, the money, the previous acrimony, shortcuts remaining taboo, and the fact that all their top prospects are similarly offensive-minded, though, are reasons Kessel's career arc simply doesn't jibe with the Maple Leafs' timeline.
Auston Matthews (or Patrik Laine) may incrementally speed up the process, but the fact of the matter is that the Leafs are still cleaning out the attic, not competing for a championship.
If we're willing to give them a generous three-to-five-year window to compete, could they have counted on Kessel - who will have 10 years on his NHL body before the most cornerstone prospects burn an entry-level season - to still have the jump needed to gallop past Victor Hedman like he did in Game 3?
For the rebuild to work, Toronto's prospects must grow together, not fill in behind and needlessly waste what remains in the tank of one of the game's premier scorers. And one who finally has a vehicle to put those distinctive talents to use.
Comments
✕
Maple Leafs can't lament Kessel trade
  Got something to say? Leave a comment below!