4 trades paying huge dividends for the Penguins
Charles LeClaire / USA TODAY Sports
Thanks to an overtime win in Game 4 on Wednesday, the Pittsburgh Penguins are one win away from eliminating the Presidents' Trophy-winning Washington Capitals and advancing to the Eastern Conference finals.
And much of the credit goes to the Penguins' depth.
Upon assuming the role of general manager in 2014, Jim Rutherford inherited a roster built around Sidney Crosby, Evgeni Malkin, Kris Letang, and Marc-Andre Fleury. Three of them continue to make a huge impact, while rookie Matt Murray has risen up to steal the show in net.
Rutherford pulled off a blockbuster deal last summer that added star winger Phil Kessel to the mix, but that's only one of a handful of savvy moves that helped the club get where it is today.
Here's a look at four other acquisitions paying huge dividends for the Penguins.
Patric Hornqvist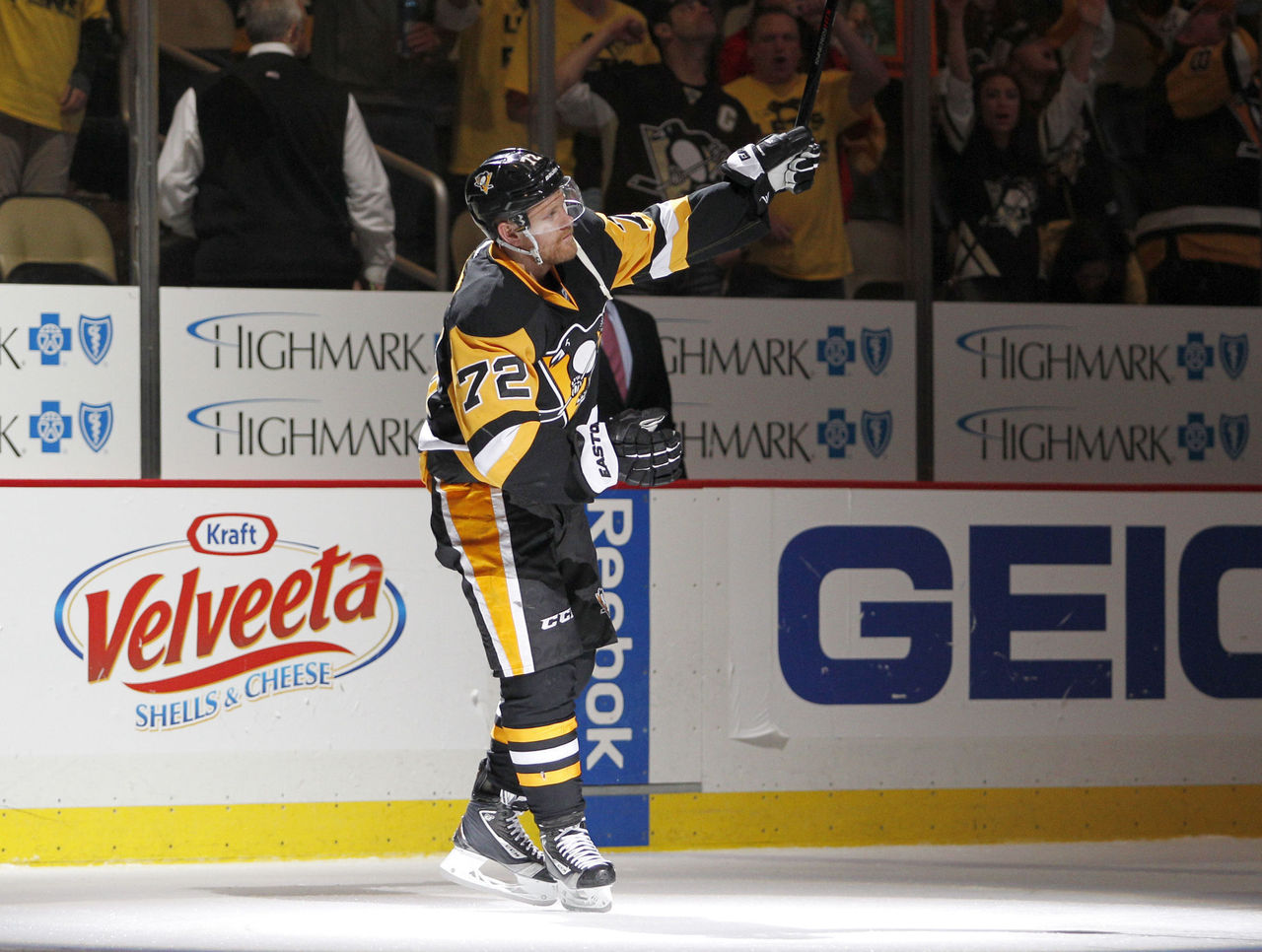 In one of Rutherford's first moves as GM, James Neal was sent to Nashville in exchange for Patric Hornqvist and Nick Spaling.
Currently slotted to Crosby's right on the Penguins' top line, Hornqvist has quietly been an effective scorer for Pittsburgh, scoring 47 goals in 126 regular-season games.
Hornqvist scored the overtime winner in Wednesday's Game 4, marking his team-leading fifth of the playoffs - tied for third among all players.
His previous single-postseason high in points was four in 10 games with Nashville back in 2012, which he's already doubled in one fewer contest. With at least another round likely on tap, Hornqvist appears set to fully justify Rutherford's decision to jettison a former 40-goal scorer.
Trevor Daley
Acquired straight up from Chicago in December for Rob Scuderi, Trevor Daley has proven to be an effective and mobile puck-moving defenseman for the Penguins.
In nine playoff games, he's recorded one goal, four assists, and 18 shots while averaging over 23 minutes of ice time a night.
Daley also stepped up huge Wednesday in the absence of Kris Letang, who was serving a one-game suspension.
The already eliminated Blackhawks must be wondering why they couldn't make the Daley show work for them.
Nick Bonino / Carl Hagelin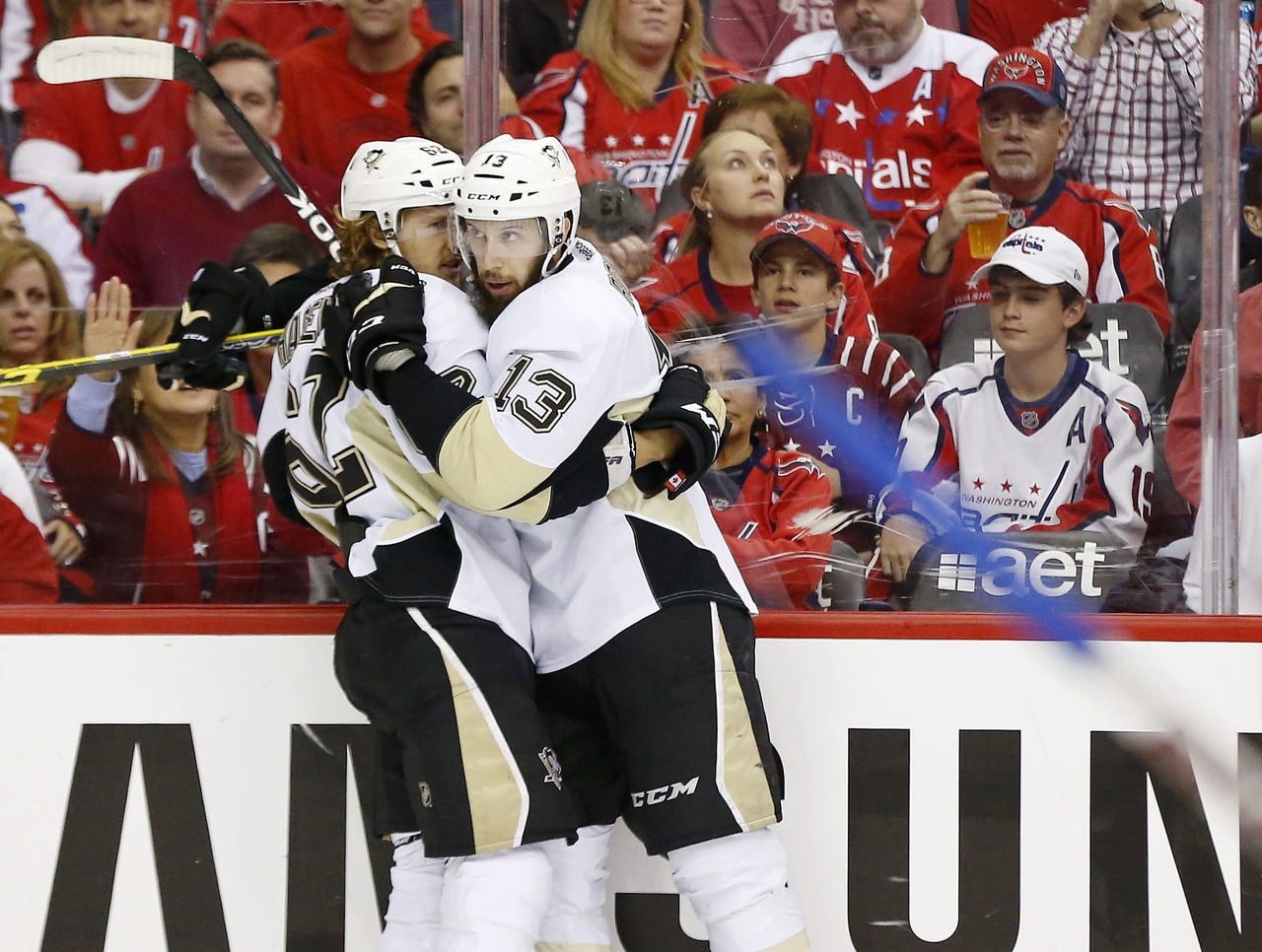 Last summer, Rutherford flipped third-line center Brandon Sutter to Vancouver for Nick Bonino (in a deal that included other spare parts). All Bonino has done so far in the postseason is match Crosby and Malkin with a team-high nine points.
Bonino was called on to fill the void on the second line late in the regular season due to a Malkin injury. He quickly developed amazing chemistry with Kessel and Carl Hagelin, the fourth of Rutherford's shrewd acquisitions.
Hagelin, picked up from Anaheim back in January for David Perron and Adam Clendening, recorded 27 points in 37 regular-season games for Pittsburgh after posting only 12 in 43 games with the Ducks.
The trio's dynamic speed and crafty skill has flummoxed the opposition in recent weeks, combining for 10 points in four games so far against the Capitals.
While Rutherford inherited gold in the form of the Penguins' superstars, he appears to have built a bona fide contending roster around them, accomplishing the main task set before him when he was hired.
Comments
✕
4 trades paying huge dividends for the Penguins
  Got something to say? Leave a comment below!