The San Jose Sharks are turning a traditional bad-luck charm into a source of inspiration.
Prior to Game 2 against the Nashville Predators on Sunday, the club set up a puck display resembling the feisty feline that ran onto the ice before Game 1 at SAP Center on Friday night.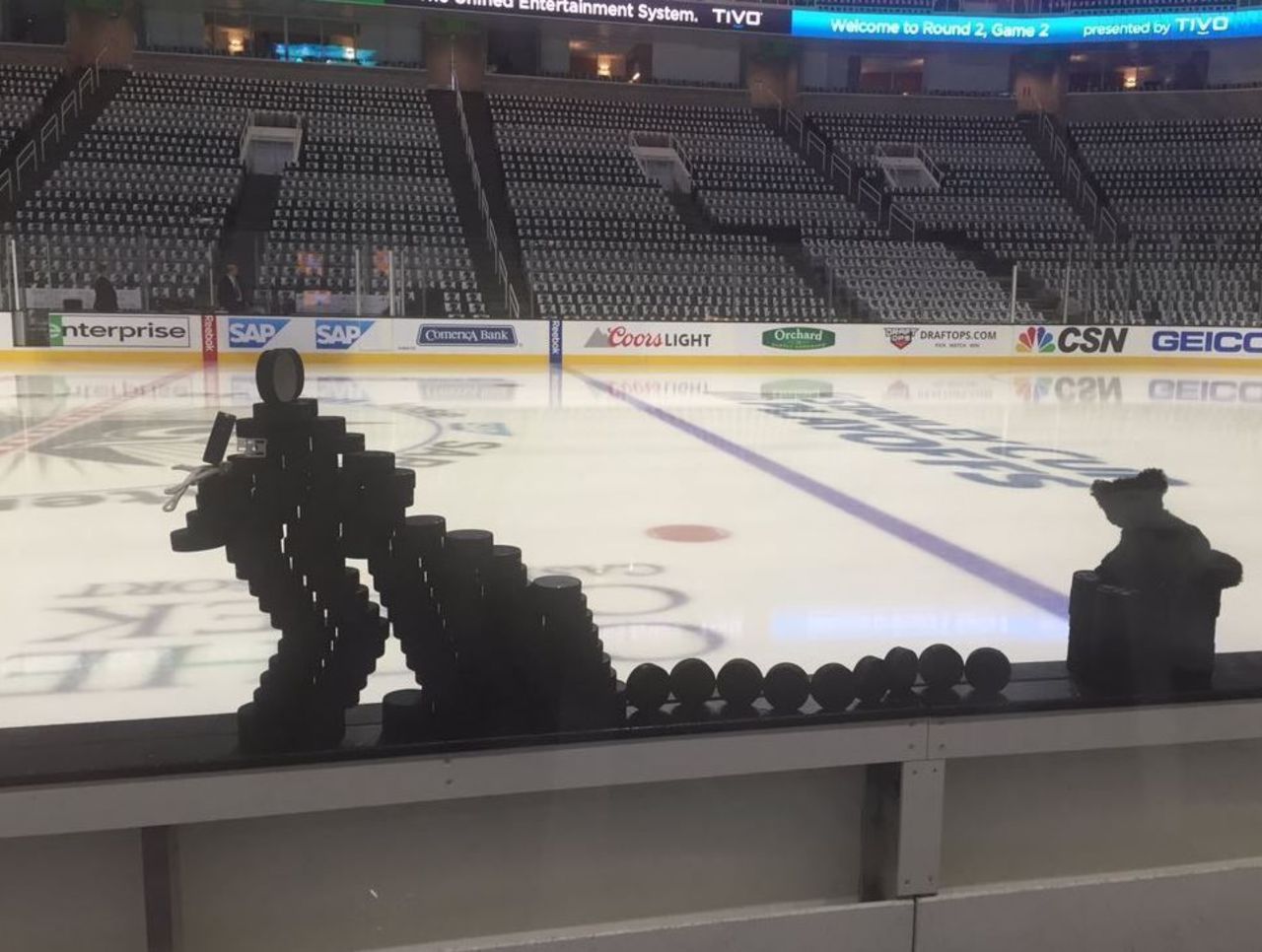 The setup also included a stuffed animal version of "Joe Paw-velski," as the cat's now known.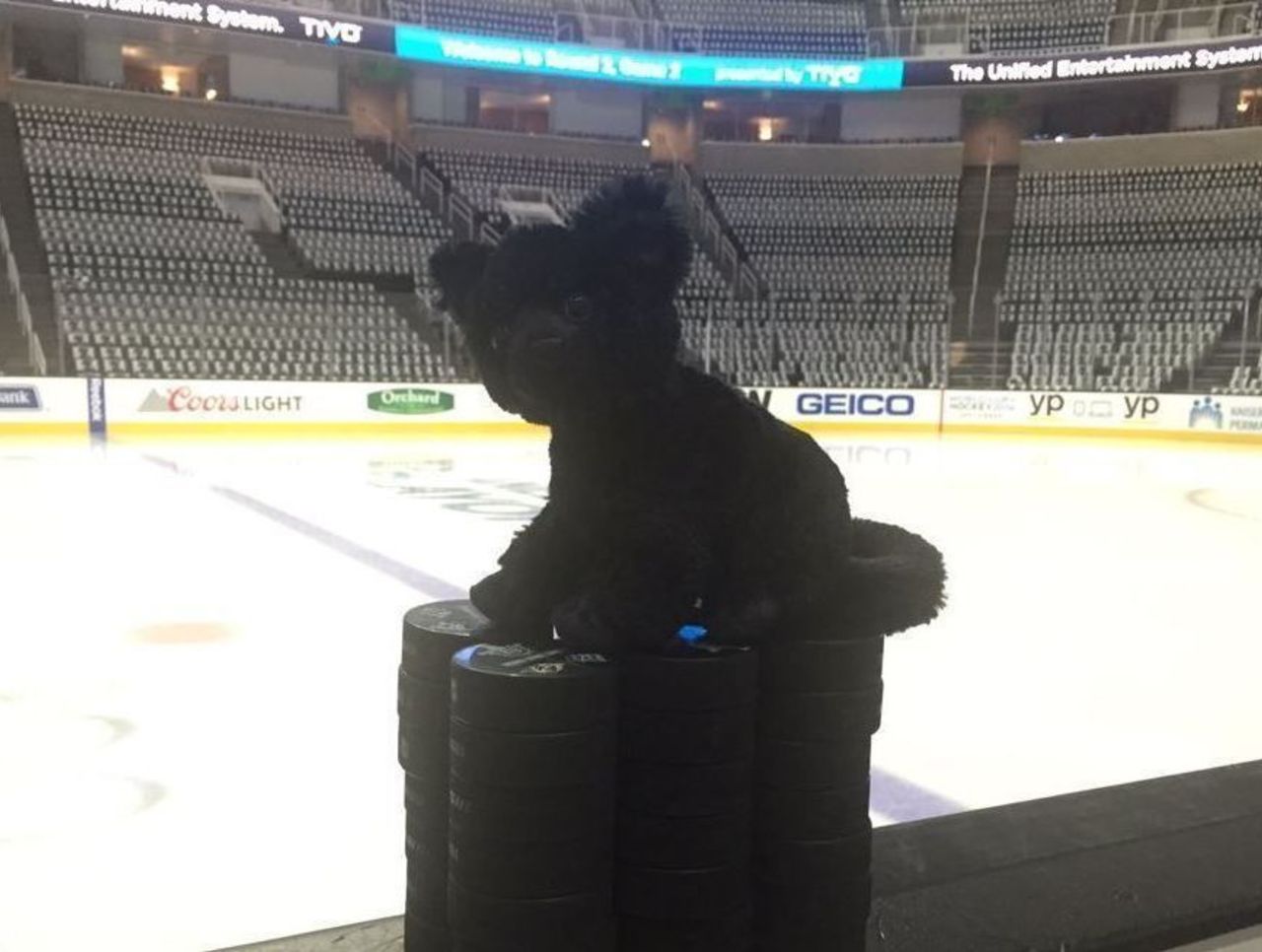 (Courtesy: San Jose Sharks)
The cat was transferred to a local animal shelter Sunday and may soon be made available for adoption.