5 incredible players who never won a Stanley Cup
Peter Power / Toronto Star / Getty
Presented by

Imagine, for a minute, Henrik Lundqvist and the Stanley Cup in the same room. Beautiful overload.
The New York Rangers were dumped in five games - convincingly - by the Pittburgh Penguins in the first round. As a result, the 34-year-old Lundqvist is watching the remainder of the Stanley Cup Playoffs with the rest of us, and has to wonder if he'll ever get his name on the silver chalice. After years of 20, 12, 25, and 19 playoff games, Lundqvist started only five this year - and finished only two.
So, with "The King" in our thoughts, here's a list of NHL greats whose careers ended short of fulfilling their dream of lifting the Stanley Cup:
Pavel Bure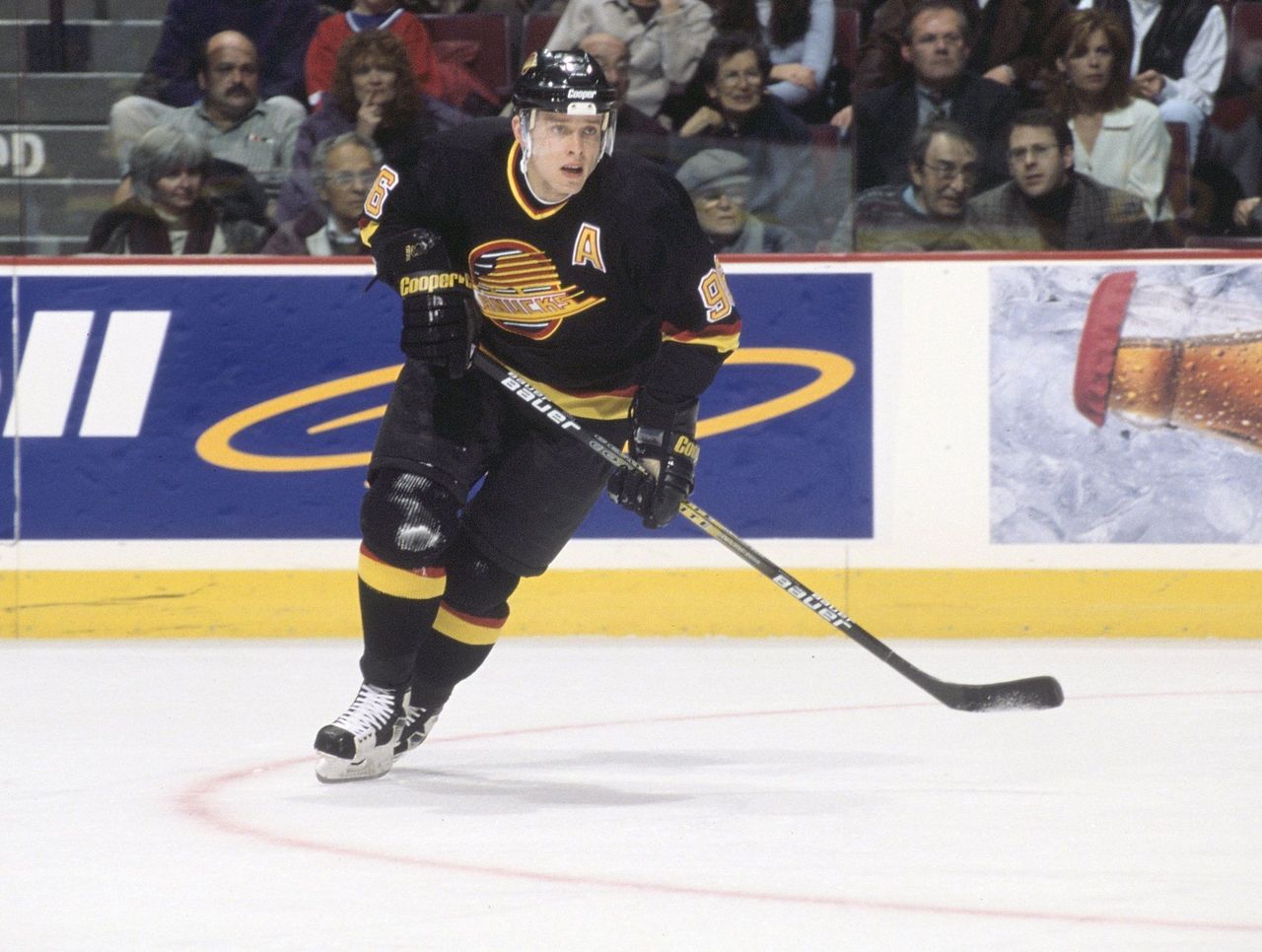 Few flew like the "Russian Rocket."
Pavel Bure was one of the more electrifying players of a generation ago, with unmatched speed and goal-scoring abilities. He ranks 14th all time in playoff points per game with 1.094, thanks to a marvelous run with the Vancouver Canucks when he broke into the league as a 20-year-old.
In 1994, when the Canucks went to the final where they lost to the Rangers in Game 7, Bure had 16 goals and 15 assists in only 24 games, firing a remarkable 101 shots on goal. Even more unbelievable: 13 of his goals were scored at even strength.
Following another 11-game spring run with Vancouver in 1995 in which he scored another seven goals, Bure would play in only four more playoff games, with the Florida Panthers in 2000. Life isn't fair.
Bure finished with 35 goals and 35 assists in 64 career playoff games.
Mats Sundin
Speaking of unfairness, that brings us to Mats Sundin, who gave the Toronto Maple Leafs the best years of his life, with little to show for them apart from personal success.
Always the focal point of the Toronto offense, carrying the Jonas Hoglunds, Fredik Modins, and Lonny Bohonoses of the world along with him, Sundin finished his playoff career with 38 goals - eight of them game-winners - and 44 assists in 91 games.
Sundin never got as close as the Stanley Cup Final, though two of his Maple Leafs teams were eliminated as one of final four standing. But as is the case with the rest of the Sundin era in Toronto: It was never his fault.
Thank God for that Olympic gold medal.
Lundqvist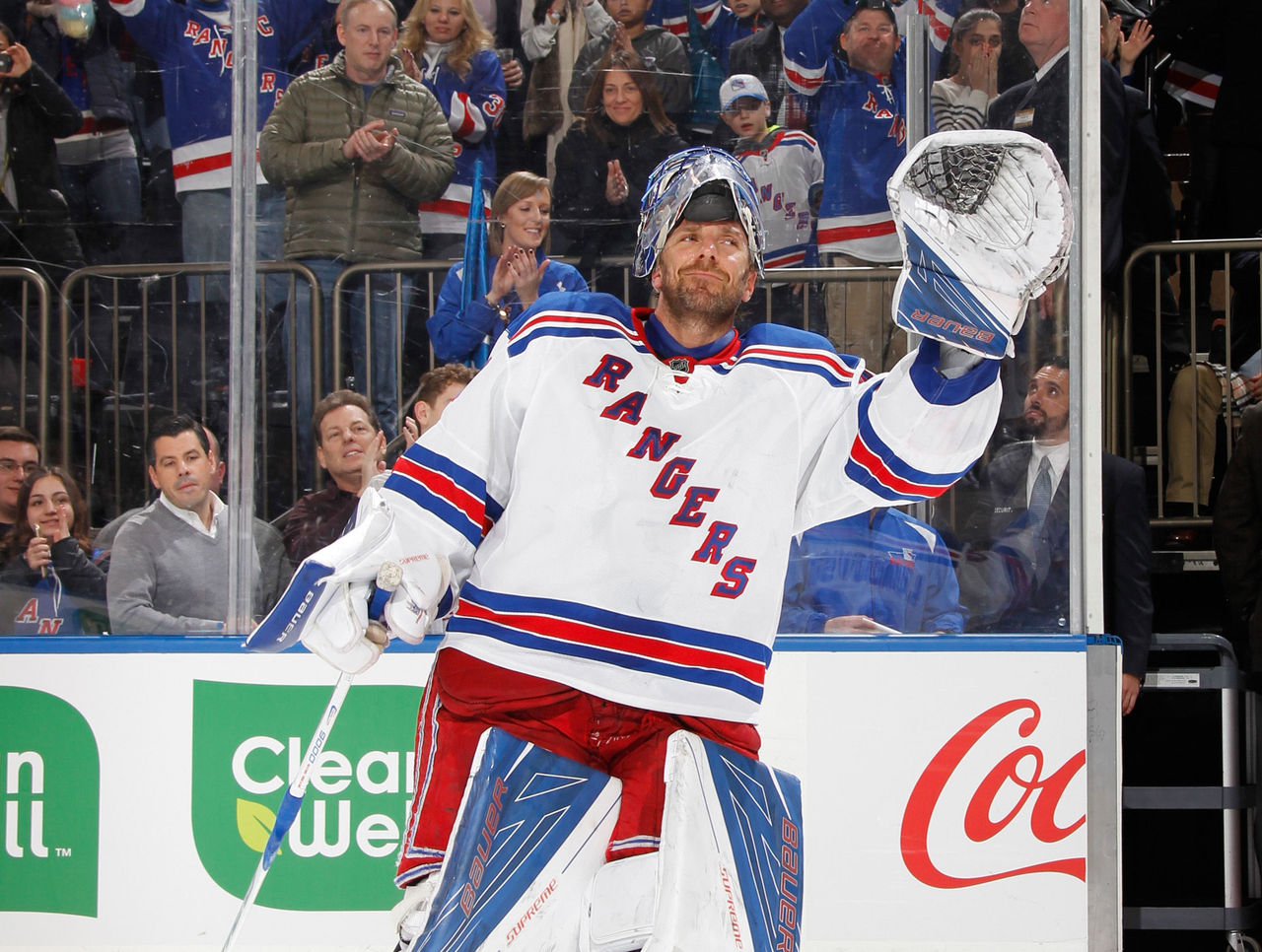 Among goalies who've played at least 115 games in the Stanley Cup Playoffs, only four have a save percentage equal to or higher than Lundqvist's .918: Dominik Hasek (.923 in 119 games), Ed Belfour (.920 in 161 games), Martin Brodeur (.919 in 205 games), and Patrick Roy (.918 in 247 games). Hasek, Belfour, and Roy are in the Hall of Fame, and Brodeur will join them when he's eligible.
What makes Saturday's events - Lundqvist allowed six goals on 23 shots in New York's Game 5 defeat - more stunning is that Lundqvist went into the game with a .923 career save percentage in the playoffs. The Penguins took a a hammer to it.
What makes Lundqvist's postseason exploits even much more impressive is when he's had his most success: in his age 29 to 32 seasons, when he won 39 games in the spring.
Eric Lindros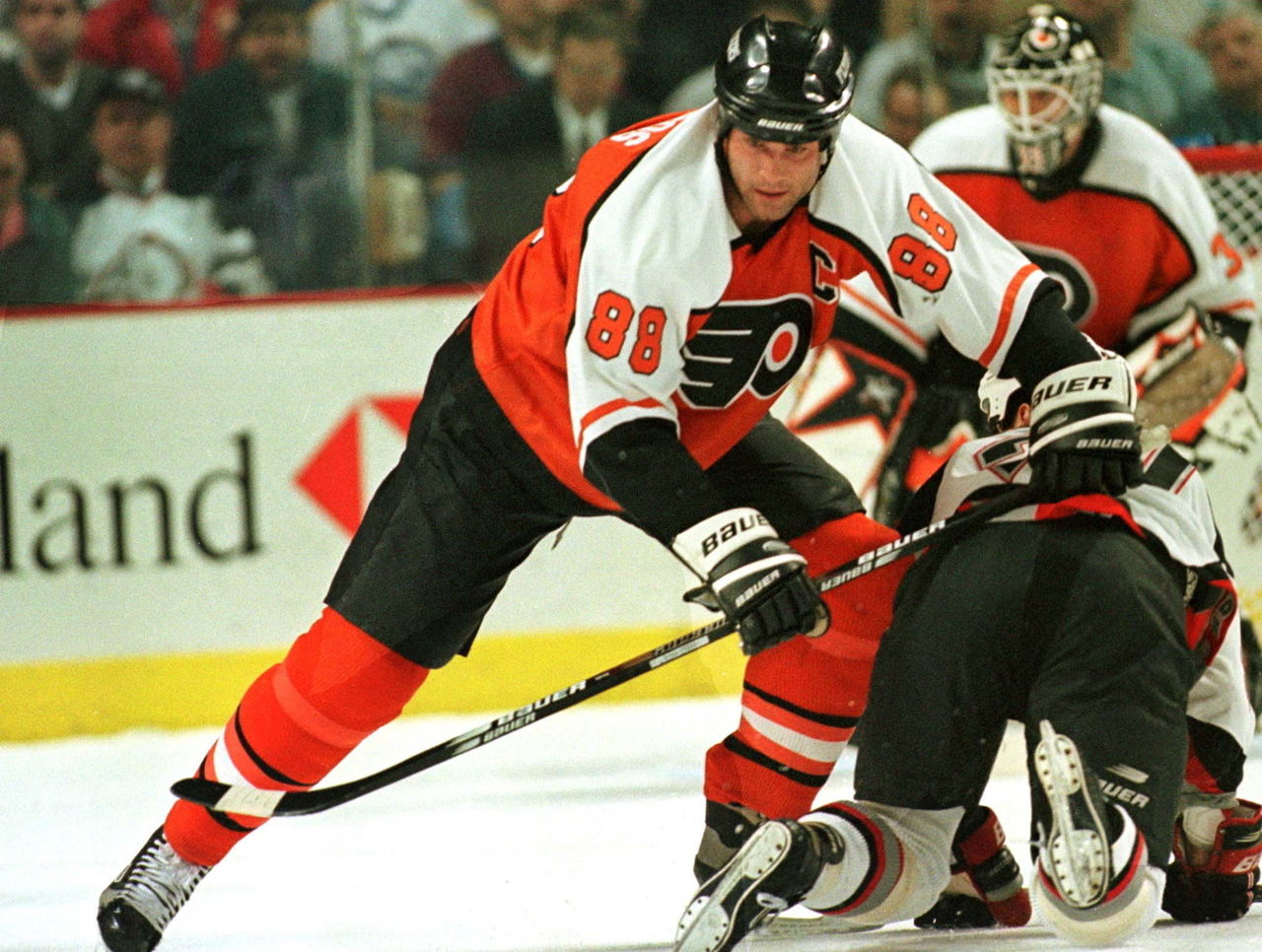 "The Big E" did some of his best work during the postseason.
Eric Lindros' 1.075 points-per-game average in the playoffs ranks 18th all time, and he too tasted playoff success early in his career, in his age 21-23 seasons, when he played 43 playoff games for the Philadelphia Flyers.
Lindros was a force when the Flyers waltzed to the Stanley Cup Final in 1997, winning each of their first three series in five games before being swept for the Cup by the Detroit Red Wings. Lindros had 12 goals and 14 assists in 19 games that year, in what Flyers fans thought was surely the first of their club's multiple attempts at glory.
That's not the way hockey - or life - works, though. Lindros would play only seven more playoff games for the Flyers, playing only three more with the Dallas Stars in 2007 as a 33-year-old to end his Cup dreams. In his final 10 postseason games, Lindros managed only two goals and two assists, as injuries robbed him of his early dominance.
Adam Oates
Adam Oates couldn't pass his way to a Stanley Cup - but did he ever try.
The Hall of Fame setup man played 163 playoff games throughout his storied career, and he racked up 114 assists and 42 goals. His .957 points per game bests Cup winners Steve Yzerman, Brett Hull, and Maurice "Rocket" Richard.
Oates went on numerous playoff runs throughout his career. He had 20 points in 16 games in his second taste of the Stanley Cup Playoffs as a 25-year-old with the Red Wings, 20 points in 13 games with the St. Louis Blues in 1991, 17 points in 21 games with the Washington Capitals in 1998 as a 35-year-old, and his last run was great, too. Oates, in his only playoff appearance with the then-Mighty Ducks of Anaheim, had 13 points as a 40-year-old in 21 games in 2003.
Oates did it all during his time in the NHL - except win a Stanley Cup. He's not the only one.
Comments
✕
5 incredible players who never won a Stanley Cup
  Got something to say? Leave a comment below!