2016 NFL Mock Draft 2.0: Titans take Ramsey in final projections ahead of free agency
Don Juan Moore / Getty Images Sport / Getty
The landscape surrounding the 2016 NFL Draft has become somewhat more clear now that the scouting combine is in the rearview mirror.
Whether it was positive or negative performances in on-field drills, or similarly varying reports of interview performances, a number of players have seen their stocks rise and fall over the past few weeks.
Leading with somewhat of a surprise pick, here are the latest opening-round projections ahead of free agency.
1. Tennessee Titans - Jalen Ramsey, DB, Florida State
As a team who has recently landed its franchise quarterback, the Titans are in a position atop the draft where a trade to stockpile picks would easily be their best option. Barring such a deal, though, Tennessee can't go wrong taking the top player in this class. Ramsey could be a perennial Pro Bowler at corner or safety.
2. Cleveland Browns - Carson Wentz, QB, North Dakota State
It should be considered a virtual lock that the Browns are going to take one of this year's top three quarterbacks at No. 2. While all of whom still appear very much in play, multiple reports have indicated that Wentz is the favorite at this stage. Hue Jackson immediately gets his signal-caller of the future, and the necessary patience that comes with developing a young talent at the position.
3. San Diego Chargers - Laremy Tunsil, LT, Ole Miss
San Diego has essentially wasted several years of Philip Rivers playing at an All-Pro level. The team's best possible chance of capitalizing on the limited time the star quarterback has left comes with better protecting him in the pocket. Tunsil would be a Day One starter, and an impact contributor, on the blindside.
4. Dallas Cowboys - Joey Bosa, DE, Ohio State
The argument will understandably be made for Dallas taking a quarterback in the opening round. Given the lack of top-tier options at the position, however, bolstering the roster for a potential Super Bowl run with Tony Romo is the far more logical approach. Bosa might be a nightmare for teams to handle both as an early-down defensive end and while shifting inside in nickel sets.
5. Jacksonville Jaguars - Myles Jack, LB, UCLA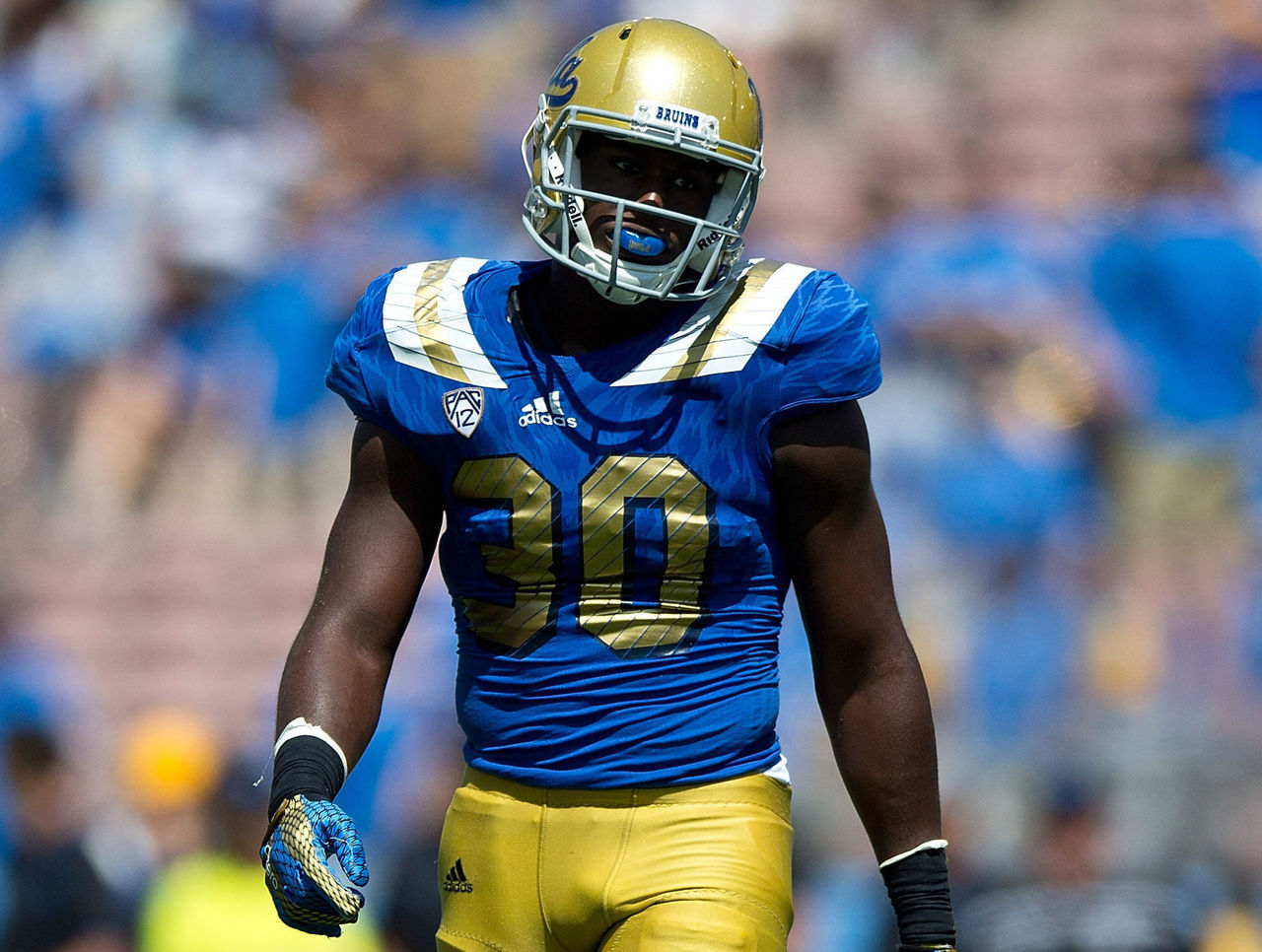 Jacksonville's core of talent on the offensive side is clearly already in place. Jack is one of the most electrifying players in this class, and his addition, along with that of a healthy Dante Fowler Jr., would go a long way toward ending the Jaguars' long-standing struggles on defense.
6. Baltimore Ravens - DeForest Buckner, DE, Oregon
The Ravens enter the offseason with roster needs far more glaring than that of the defensive front. But Ozzie Newsome isn't about to pass over the best player available to address those spots in the opening round. Buckner is a highly versatile lineman who would have an instant impact as a five-technique end.
7. San Francisco 49ers - Jared Goff, QB, Cal
Though an official decision on Colin Kaepernick's future is still yet to be made, it continues to appear likely that the 49ers will opt to move on one way or another. With the Bay Area star sitting there at No. 7, the decision becomes that much easier. Goff's accuracy and ability to make quick decisions in the pocket should allow him to flourish in Chip Kelly's offense.
8. Miami Dolphins - Shaq Lawson, DE, Clemson
The Dolphins enter free agency facing the possibility that Oliver Vernon lands elsewhere. Regardless of whether Cameron Wake remains with the team long term, defensive end thus becomes a pressing concern. Lawson's impact on the edge would be the perfect complement to Ndamukong Suh on the inside moving forward.
9. Tampa Bay Buccaneers - Vernon Hargreaves, CB, Florida
Tampa Bay's secondary is a disaster heading into the offseason. With the offense now having some pieces in place across the board, management can be expected to target that problem area both in free agency and the draft. Hargreaves is a potential lockdown corner at the next level.
10. New York Giants - Mackensie Alexander, CB, Clemson
Despite an influx of salary-cap space, the Giants are at risk of losing Price Amukamara to free agency. Alexander would fill his starting spot opposite Dominique Rodgers-Cromartie and give New York a promising young defensive back to pair with Landon Collins long term. Going without an interception in college is nothing to worry about. There's a reason teams avoided throwing his way.
Comments
✕
2016 NFL Mock Draft 2.0: Titans take Ramsey in final projections ahead of free agency
  Got something to say? Leave a comment below!