Turning back the clock: Time expires on Vikings' 2003 1st-round pick
Kirby Lee / USA TODAY Sports
Why do we watch the NFL Draft?
It's kind of ridiculous, really. We could just as easily read about all of the picks in a press release, as opposed to spending hours listening to the commissioner read names off a card and watching grown men put on a hat and jersey. 
Ninety-nine percent of the time, the draft is predictable, tedious and drawn out. But it's that one percent that makes us tune in. It's the hope of witnessing something truly dramatic, foolish, crazy, bizarre or shocking. 
All of those adjectives could be used to describe picks seven through nine at the 2003 NFL Draft. The sequence lasted only a few minutes, but remains one of the most unique in draft history. 
After the New Orleans Saints took defensive tackle Johnathan Sullivan with the sixth-overall pick, the Minnesota Vikings were on the clock. Back in 2003, teams had 15 minutes to make a first-round selection, instead of the current 10, and the Vikings appeared determined to use all of it. 
As the clock ticked down, Minnesota thought they had a trade worked out with the Baltimore Ravens. The Vikings submitted their card to NFL officials with about 30 seconds to go, stating a trade had been worked out and the Ravens would be moving up from No. 10. However, Ravens general manager Ozzie Newsome contended the deal was not finalized. Amid the confusion, time expired on the Vikings' pick, allowing teams below them to jump ahead.
Former Carolina Panthers general manager Marty Hurney remembers it well, and so he should. The Panthers were slated to pick at No. 9, two picks behind the Vikings. 
"We were sitting there and Minnesota was on the clock," Hurney told theScore. "All our scouts are in the room and it's getting under a minute now." 
Panthers equipment manager Jackie Miles always represented the team in New York when it came to submitting the draft card, and he was awaiting instructions from Hurney and director of player personnel Jack Bushofsky.
"Jack Bushofsky said to Jackie, 'Get the card ready, put Jordan Gross's name on it and get ready. If the Vikings miss it, run it up,'" Hurney said. "So we were under 30 seconds and Jack double-checked and asked Jackie, 'Are you ready with the card?' As soon as the clock ran down we said 'Jackie, run it up!'" 
Carolina had to act fast. Despite the time running out, Minnesota could have still picked at any moment. 
"Even though the time expired, if they get their pick in before us, they're in before us," Hurney said. "But once that clock hit zero, if we get it in before them, then it's us. We didn't think the Vikings were going to pick Jordan Gross, but we had no idea. We knew we wanted Jordan and he was our guy, so we just had (Jackie) run it up as soon as the clock hit zero and we got Jordan."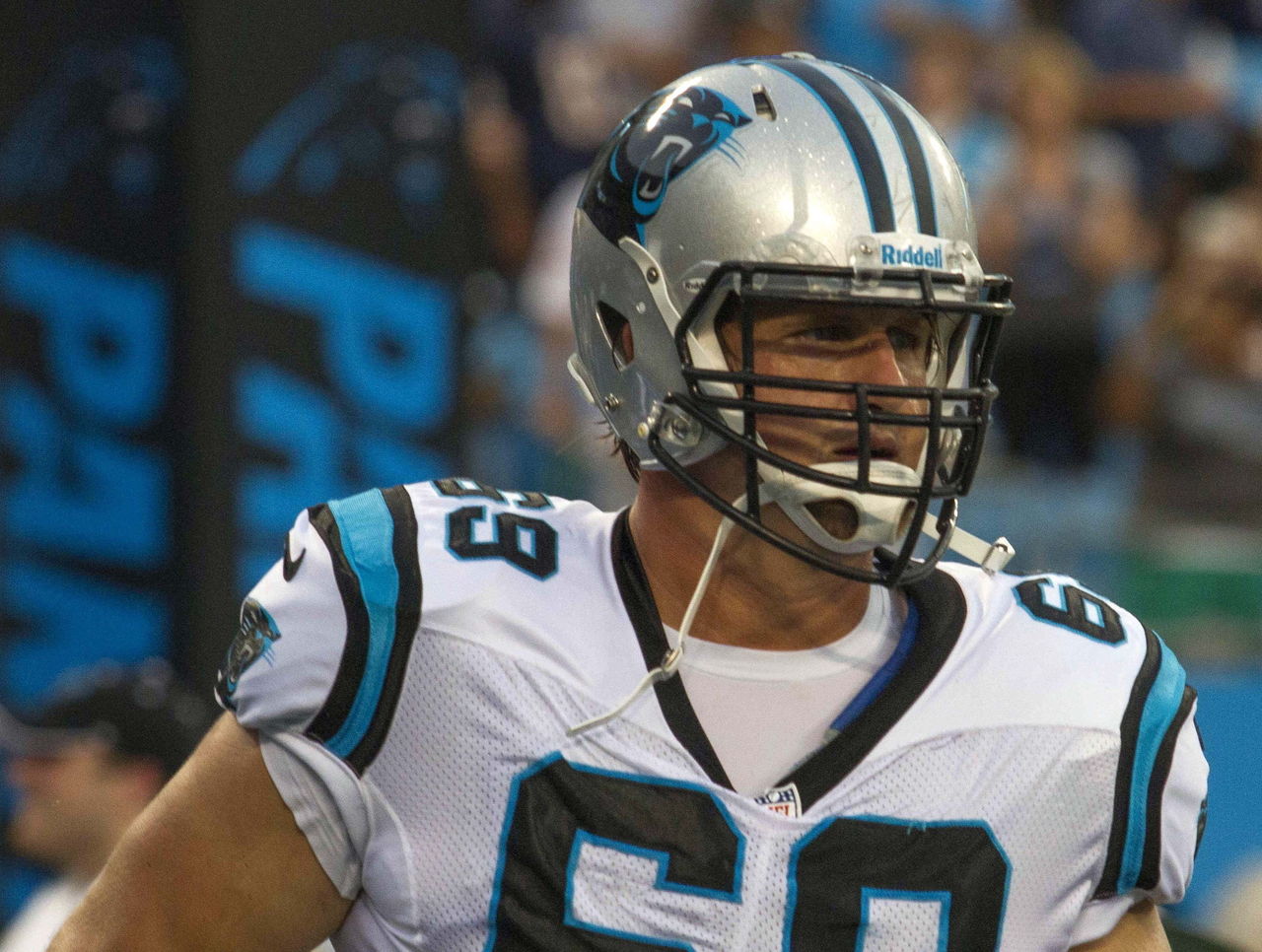 The Panthers did get Gross, but it wasn't that simple. The Jacksonville Jaguars were supposed to pick right behind the Vikings at eight, one spot ahead of the Panthers. If they took their time, the alertness of Carolina would have been all for naught.
"As soon as (Jacksonville) saw our card got in, they ran up and got theirs in," Hurney said.
Jacksonville's vice president of player personnel at the time, James Harris, was calm and collected during the chaos. The Jaguars ultimately jumped in and snagged quarterback Byron Leftwich with the now seventh-overall pick, the player the Ravens were reportedly coveting in that trade gone awry with the Vikings.
"We were always prepared to pick, regardless of what position that we picked in," Harris explained. "We prepare to make our pick when it comes to us. We were watching the clock and things that happen in front of us. We were prepared to make a pick quick and we were prepared to wait on a trade. At that point we know who we want."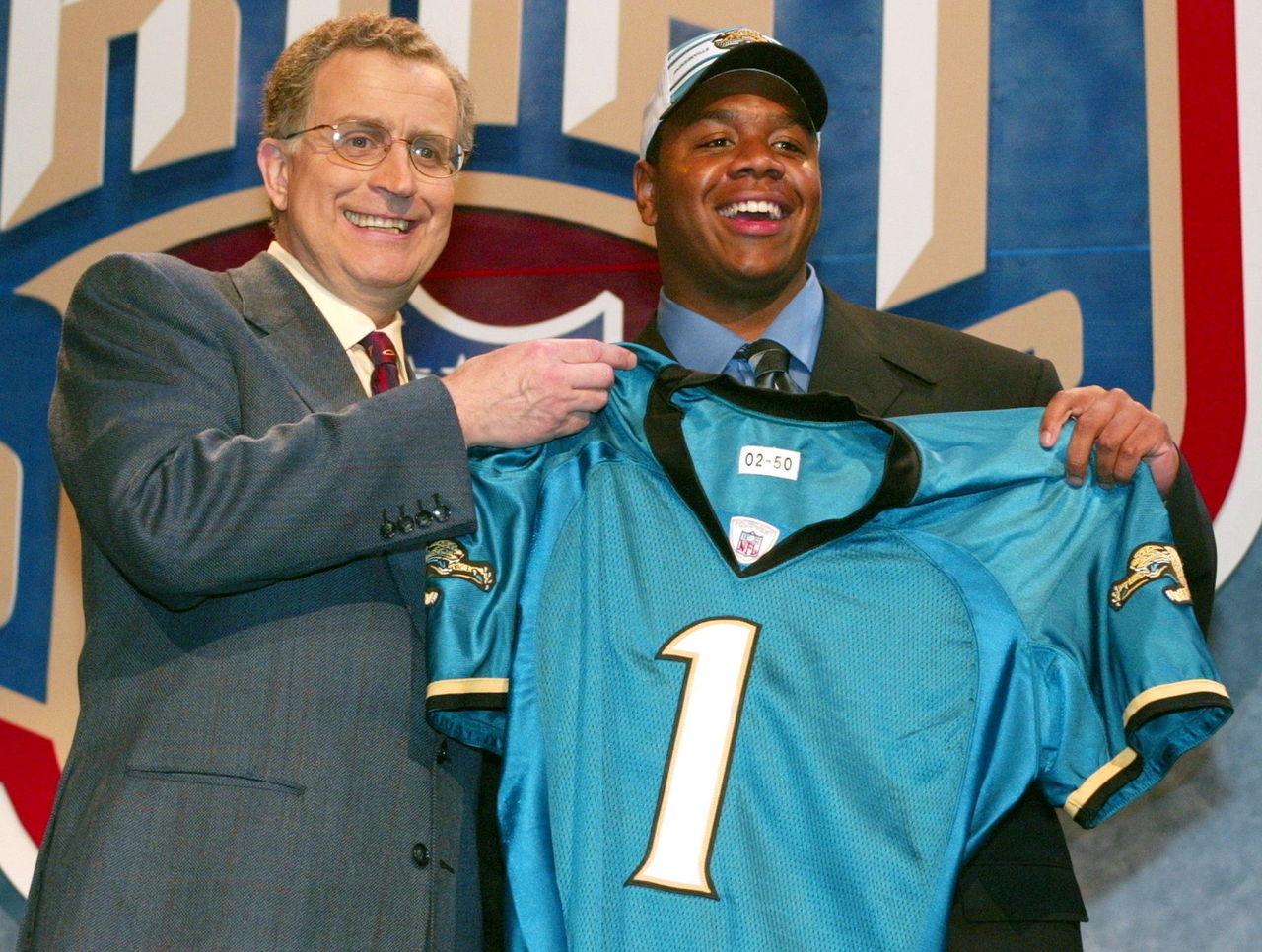 In an instant, the Vikings had fallen two spots to pick No. 9 and were coming dangerously close to falling out of the top-10 altogether. Baltimore was next with the opportunity to step up and hurry its selection in, much like Jacksonville and Carolina did. 
Minnesota wouldn't allow that to happen, though. The Vikings – who declined to be interviewed for this story – finally submitted their card and took defensive tackle Kevin Williams, ending the pandemonium. The organization has always maintained they got the player they wanted all along. If that was the case, though, it was news to Williams. 
"I had no clue," Williams recalled. "Nobody had talked to me. I was just feeling my way in the dark. Usually you get a call and they tell you they're thinking about taking you, but there was really nothing going on. We knew they had missed the pick, but we didn't think they were going to pick me."
Williams found out his fate the same time everybody else did: when his name flashed across the screen.
"I was at home in Arkansas and we were having a BBQ and watching the draft on the big screen on the porch," Williams said. "There wasn't any kind of sign that they were going to take me. My brother's girlfriend saw it and started screaming and then they called me afterwards."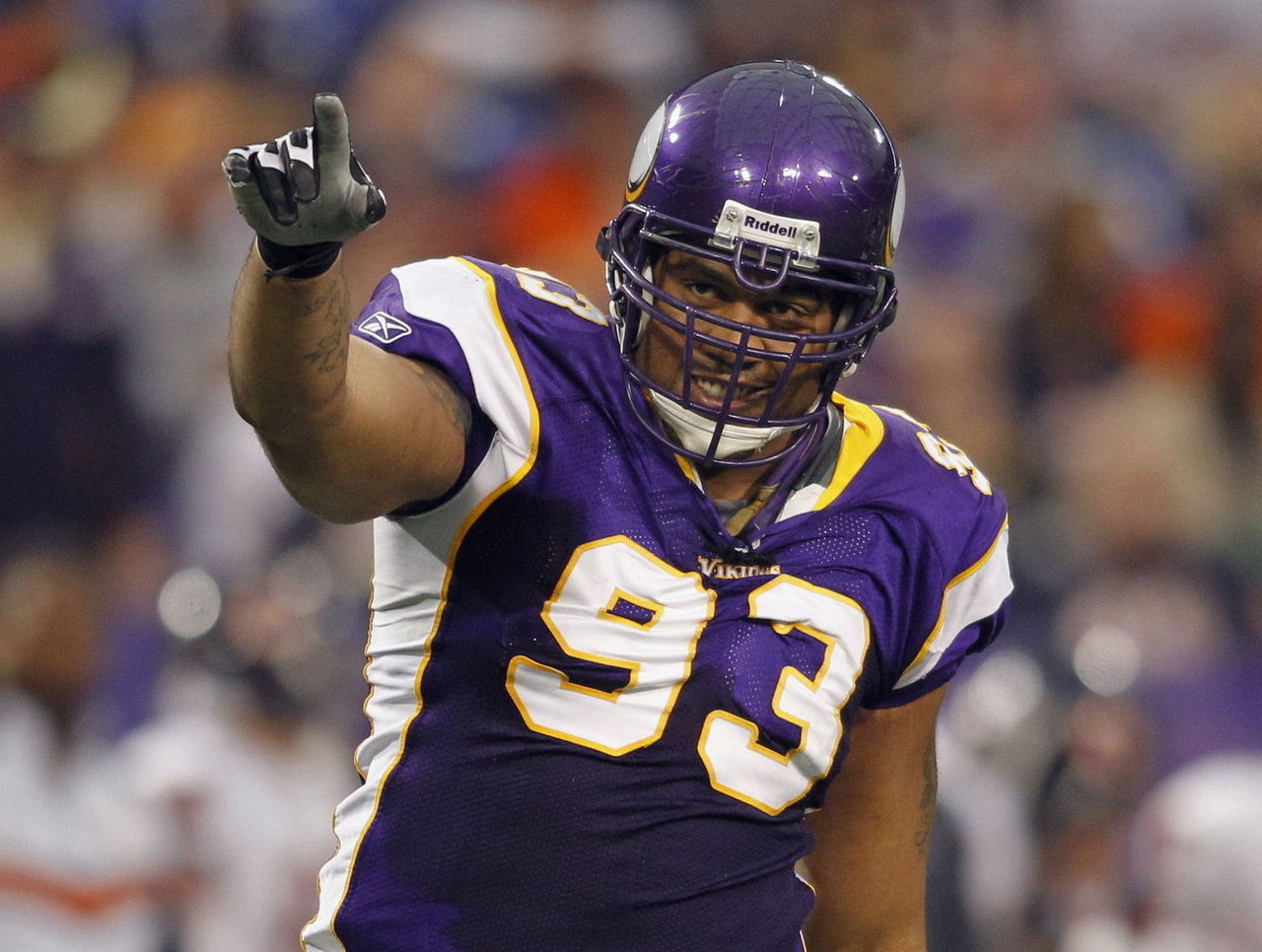 Some would contend that sliding down two picks was actually a smart strategy by the Vikings. 
In 2003, teams and players had more of an opportunity to negotiate rookie contracts than they do now. If Williams was in fact the player they originally wanted, they had acquired him with the ninth pick instead of the seventh. Could it all have been a ploy to pay him less money on his rookie deal?  
Williams doesn't buy it.
"No, I was just happy to be drafted," Williams said. "I mean, when we did the contract, I think we all got paid kind of the same. For that little mix up and them jumping ahead, I think it all ending up working out close to the same amount of money."
For their part, the Panthers weren't concerned about having to pay Gross more money because they jumped up a spot. 
"When you're that high and you have a chance to get a guy who you think is going to be your franchise left tackle, you don't worry about whether you're going to have to argue if he was selected at eighth or ninth as far as doing the contract," Hurney said. "You just want to make sure you get him."
More than 12 years later, the Vikings missing their pick is still viewed as one of the biggest draft blunders of all time. But in actuality, it worked out fairly well for everyone.
Leftwich went on to start 44 games with the Jags and captured a Super Bowl in 2009 as a backup with the Pittsburgh Steelers. The Panthers found their franchise left tackle in Gross. He played 11 years with Carolina and earned three Pro Bowl nods. Williams went to the Pro Bowl six times in his 11 seasons with the Vikings and was named an All-Pro on five occasions. The Ravens ended up taking Terrell Suggs at 10, and he has since produced more than 100 sacks and helped Baltimore to a championship. 
The same frantic sequence of events almost played out again in 2011, albeit on a smaller scale and well outside the top-10. Baltimore let the time expire on their 26th-overall selection, allowing the Kansas City Chiefs to swoop in and take receiver Jonathan Baldwin. However, the Ravens immediately picked corner Jimmy Smith, avoiding the same embarrassment that has been attached to the Vikings since 2003.
With the months of preparation teams put into the draft, it's unlikely we'll ever see that level of disarray again, will we?
"Oh I don't know," Hurney said. "There's always surprises and you never know what's going to happen. That's what makes the NFL Draft so exciting and so interesting."
It does indeed.
Tampa Bay, you're on the clock.
Comments
✕
Turning back the clock: Time expires on Vikings' 2003 1st-round pick
  Got something to say? Leave a comment below!