NFL Power Rankings: Where every team stands after 2023 draft
Julian Catalfo / theScore
The NFL Power Rankings are selected by a panel of theScore's football editors.
This week, we look at where each team stands following the 2023 NFL Draft.
1. Kansas City Chiefs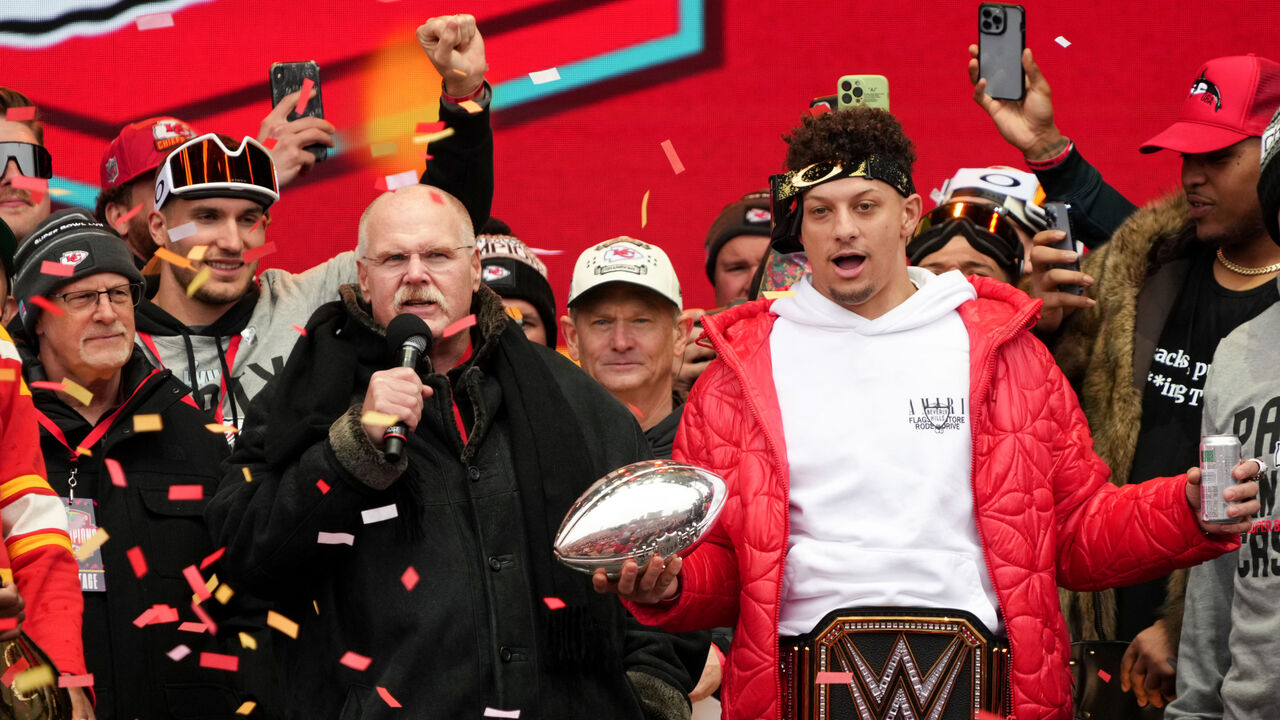 Post-FA rank: 1
We would've loved to see the Chiefs take a right tackle before Round 3, but first-round defensive end Felix Anudike-Uzomah and second-round receiver Rashee Rice are players who should help the reigning Super Bowl champs straight away.
2. Philadelphia Eagles
Post-FA rank: 2
A few months removed from a Super Bowl appearance, Howie Roseman is building a squad that's capable of making multiple trips to the big game. Over the course of one weekend, Roseman drafted top prospects Jalen Carter and Nolan Smith while also acquiring running back D'Andre Swift. Not to mention, he also got Jalen Hurts' long-term future taken care of with a historic extension shortly before the draft.
3. Cincinnati Bengals
Post-FA rank: 3
The Bengals are making sure their pipeline to compete stays loaded with young talent after another deep draft class. While other teams in the division also made big moves, Cincinnati remains the team to beat in the AFC North. The franchise's next order of business: Signing Joe Burrow to a well-deserved extension.
4. San Francisco 49ers
Post-FA rank: 4
The 49ers didn't have a pick until Round 3, but they used their first selection on Penn State safety Ji'Ayir Brown, who recorded 10 interceptions in college. Despite low draft capital, San Francisco's roster is in fine shape. What's a bit murkier to project is the health and standing of its quarterback room.
5. Buffalo Bills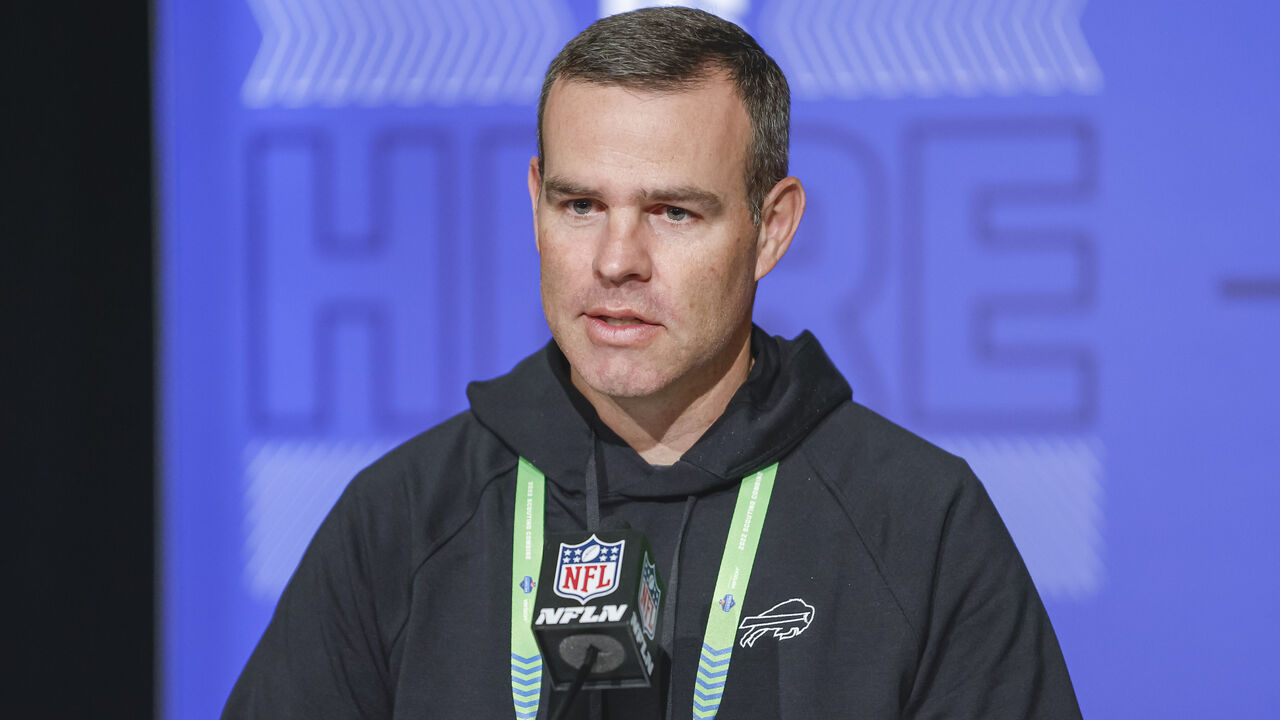 Post-FA rank: 5
It seems Buffalo heard complaints about its lack of a running game. The Bills beefed up their offensive line with the selection of Florida's O'Cyrus Torrence and with the free-agent additions of Connor McGovern and David Edwards. In the backfield, newcomers Damien Harris and Latavius Murray should complement James Cook and Nyheim Hines.
6. New York Jets
Post-FA rank: 9
The fact that New York's 2023 draft class doesn't look as impressive as the club's 2022 haul shouldn't ruin the Jets' excitement here. With the Aaron Rodgers trade officially finalized, New York and its top-five defense head into the new season with Super Bowl aspirations.
7. Dallas Cowboys
Post-FA rank: 7
Dallas' 2023 draft strategy wasn't exactly what most experts predicted, but there's a lot to like, with Mazi Smith joining the defensive line and Luke Schoonmaker potentially taking over the No. 1 tight end role. Also, the Cowboys might have added an early fan favorite in Deuce Vaughn, a 5-foot-6 running back who's the son of one of the team's scouts.
8. Miami Dolphins
Post-FA rank: 6
It's hard to get too excited about a draft class that features only four players. But one of the reasons Miami didn't have all of its picks this year was the big trades the team has made recently. That includes deals to acquire Tyreek Hill, Bradley Chubb, and, most recently, Jalen Ramsey.
9. Los Angeles Chargers
Post-FA rank: 8
We were expecting a little more in the draft from a Chargers team on the cusp of contention with Justin Herbert under center. Yes, they did address needs by bringing in wideout Quentin Johnston and linebacker Daiyan Henley, but it remains to be seen if Johnston will be a good fit in this offense with Keenan Allen and Mike Williams still in the mix.
10. Seattle Seahawks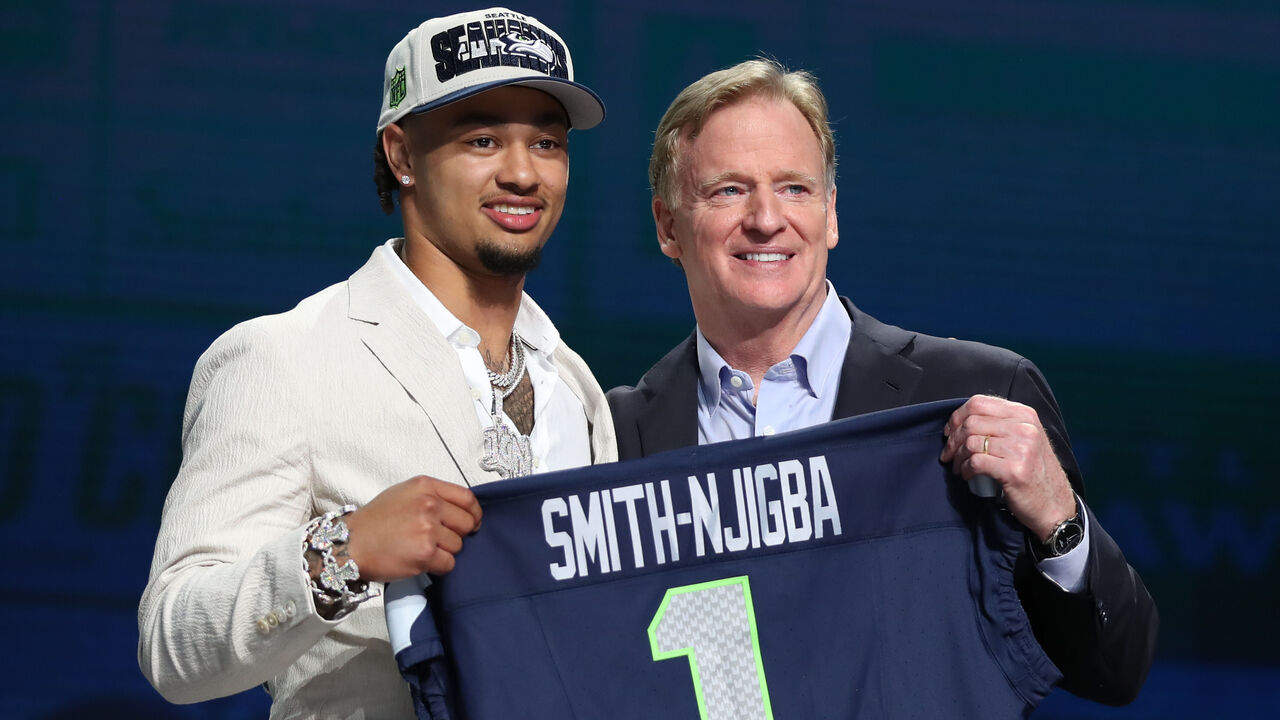 Post-FA rank: 12
The Seahawks didn't end up taking a quarterback with the No. 5 pick, but Pete Carroll still walked away from Round 1 with arguably the most impressive haul. Cornerback Devon Witherspoon should be a nightmare for opposing offenses, while Jaxon Smith-Njigba gives Seattle a three-headed monster at wide receiver.
11. New York Giants
Post-FA rank: 13
For the second straight year, the Giants left the draft with a group of rookies that should have an impact on the team from Day 1. Brian Daboll helped N.Y. exceed expectations last year, and giving him more star power and individual talent this season will help prove this Giants team is no fluke.
12. Baltimore Ravens
Post-FA rank: 16
Not only is Lamar Jackson returning to Baltimore as the highest-paid NFL player ever, but the Ravens have also given him high-profile weapons in Odell Beckham Jr. and first-round pick Zay Flowers. Combine that with the return of Rashod Bateman, who played only six games last season, and the sky's the limit for Baltimore's offense.
13. Jacksonville Jaguars
Post-FA rank: 11
How much did left tackle Cam Robinson getting suspended hours before Round 1 affect Jacksonville's draft strategy? Significantly, it appears, as the Jaguars used a first-round pick on offensive tackle Anton Harrison. But that still doesn't justify the Jags waiting until Round 4 to address their pressing needs on defense.
14. Minnesota Vikings
Post-FA rank: 10
Despite some buzz about moving up for a dropping quarterback, the Vikings stood pat and instead added dynamic wideout Jordan Addison. He should instantly form a dangerous partnership with Justin Jefferson, but Minnesota has done little to address the future of the quarterback room aside from taking Jaren Hall in the fifth round. Don't forget: Kirk Cousins is entering the final year of his contract.
15. Detroit Lions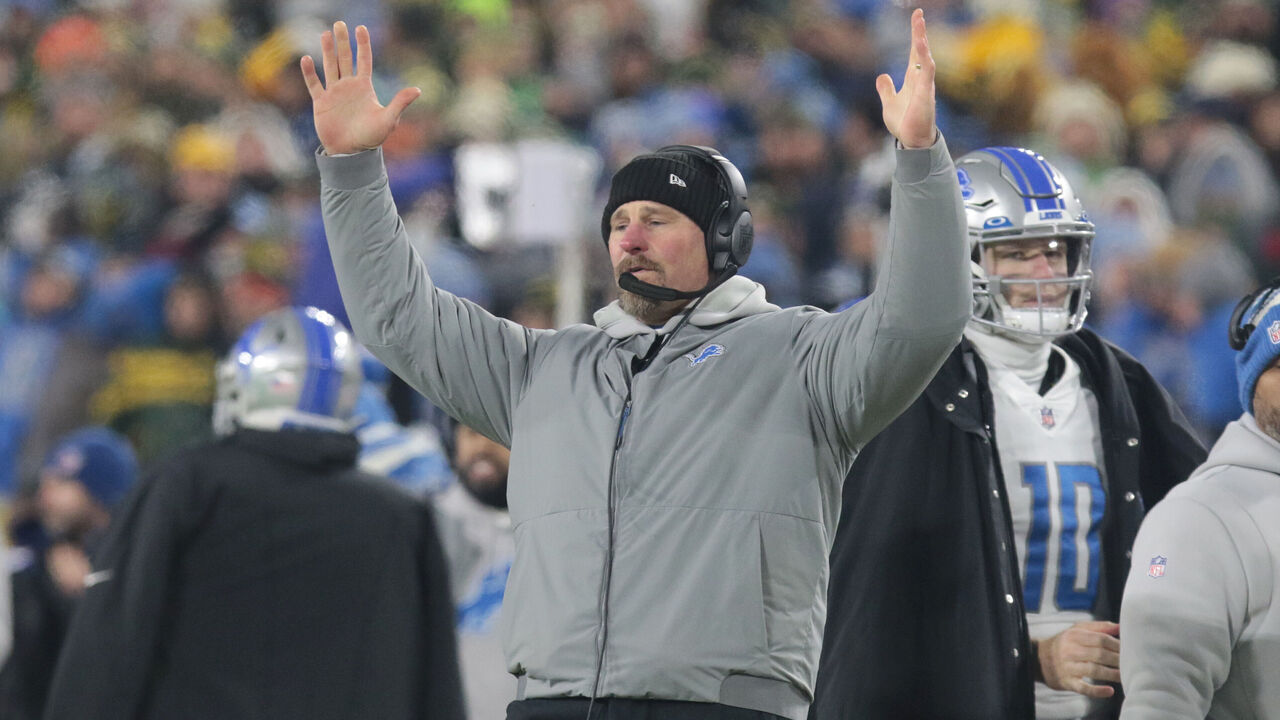 Post-FA rank: 15
The problem isn't that the Lions added bad players, as Dan Campbell and Brad Holmes snatched up more than a few quality pieces in the draft. It's where they took them. Selecting a running back and a linebacker in Round 1 just isn't a good use of positional value. But of course, this will become a moot point if Jahmyr Gibbs and Jack Campbell become stars.
16. Pittsburgh Steelers
Post-FA rank: 17
What an offseason it's been for Omar Khan. The Steelers general manager has had a busy few weeks, acquiring veteran receiver Allen Robinson and drafting offensive tackle Broderick Jones and cornerback Joey Porter Jr. After missing the postseason in 2023, Pittsburgh is gunning for a playoff spot.
17. New Orleans Saints
Post-FA rank: 14
Sometimes the best drafts aren't the most exciting. The Saints will be hoping that's the case with their 2023 class. After losing a ton of talent on the defensive side of the ball in free agency, New Orleans restocked the front seven with the selections of Bryan Bresee and Isaiah Foskey in Rounds 1 and 2.
18. Cleveland Browns
Post-FA rank: 20
For a team that didn't have first- or second-round selections, the Browns put together a pretty solid draft class. The arrival of third-round receiver Cedric Tillman, combined with the trade for wideout Elijah Moore in March, should give Deshaun Watson enough weapons to bounce back from an unimpressive 2022 season.
19. Washington Commanders
Post-FA rank: 18
The Commanders are the fourth-best team in an NFC East that had three playoff teams in 2022. But Washington hopes to close the gap on Philly, Dallas, and New York after addressing its biggest needs - secondary and O-line - early in the draft. Picking corner Emmanuel Forbes at No. 16 ahead of Christian Gonzalez was one of the event's most questionable moves, though.
20. New England Patriots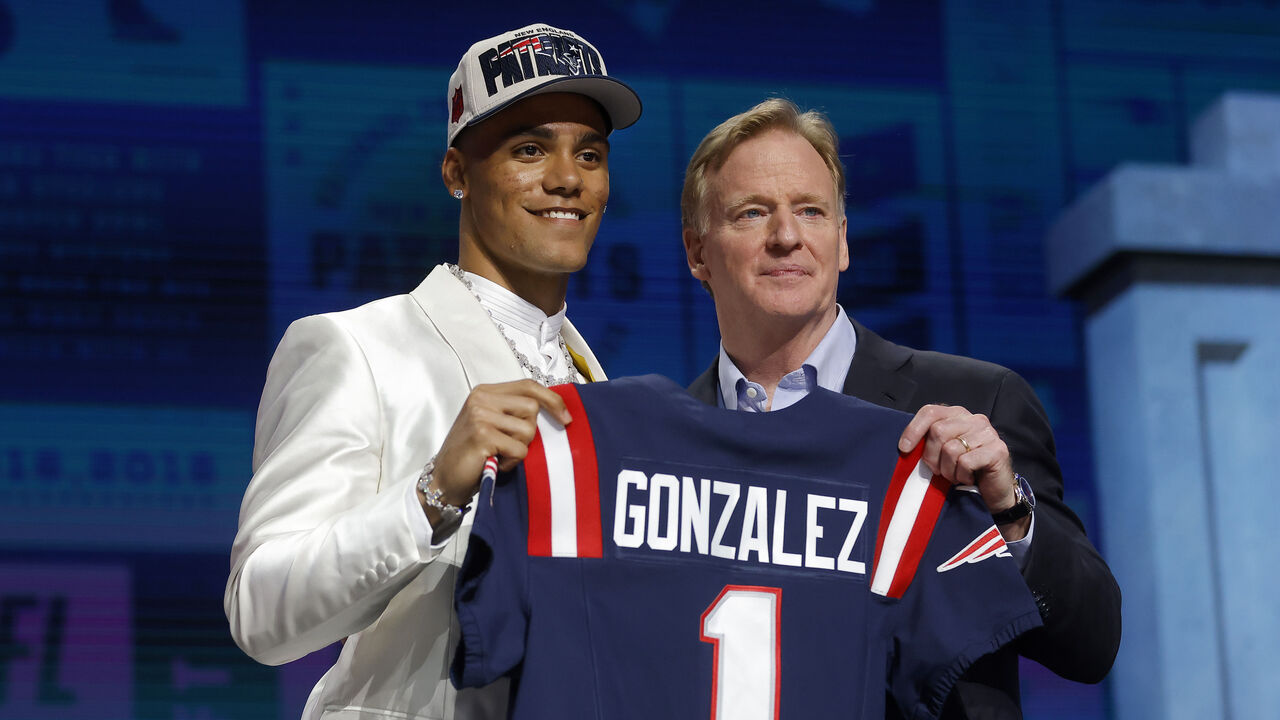 Post-FA rank: 21
The AFC East has taken a major step up, but the Patriots said, "Don't forget about us," with their draft haul. Both of their first two picks, Christian Gonzalez and Keion White, should get ample playing time and make a mark. Sixth-round receiver Kayshon Boutte has the potential to be a huge steal, too.
21. Los Angeles Rams
Post-FA rank: 22
Les Snead is typically charitable when it comes to giving away draft picks. But not this year, as the Rams hoarded 14 selections. There's nothing wrong with that, though, as L.A. dives into a complete rebuild. With 14 selections, odds are that a few of their picks will pan out. Our money is on offensive lineman Steve Avila and defensive lineman Kobie Turner.
22. Denver Broncos
Post-FA rank: 19
The Broncos only had five picks, and their first selection wasn't until pick No. 63. At least they added depth while addressing needs in the later rounds. Now all the franchise has to do is hope Sean Payton can find a way to bring back the old Russell Wilson.
23. Las Vegas Raiders
Post-FA rank: 23
The Raiders entered the draft with major needs on both sides of the ball and addressed two of them by selecting edge rusher Tyree Wilson and tight end Michael Mayer. It's easy to see the difference with the new regime in charge. But the jury is still out on whether Las Vegas is good enough to compete in a stacked AFC West.
24. Tampa Bay Buccaneers
Post-FA rank: 26
It's clear the Bucs are in the midst of a transition, going from Tom Brady to Baker Mayfield and Kyle Trask. Until they find their quarterback of the future, it's hard to be high on Tampa Bay. However, the Bucs did a solid job getting necessary, long-term pieces with the selections of defensive lineman Calijah Kancey and guard Cody Mauch.
25. Tennessee Titans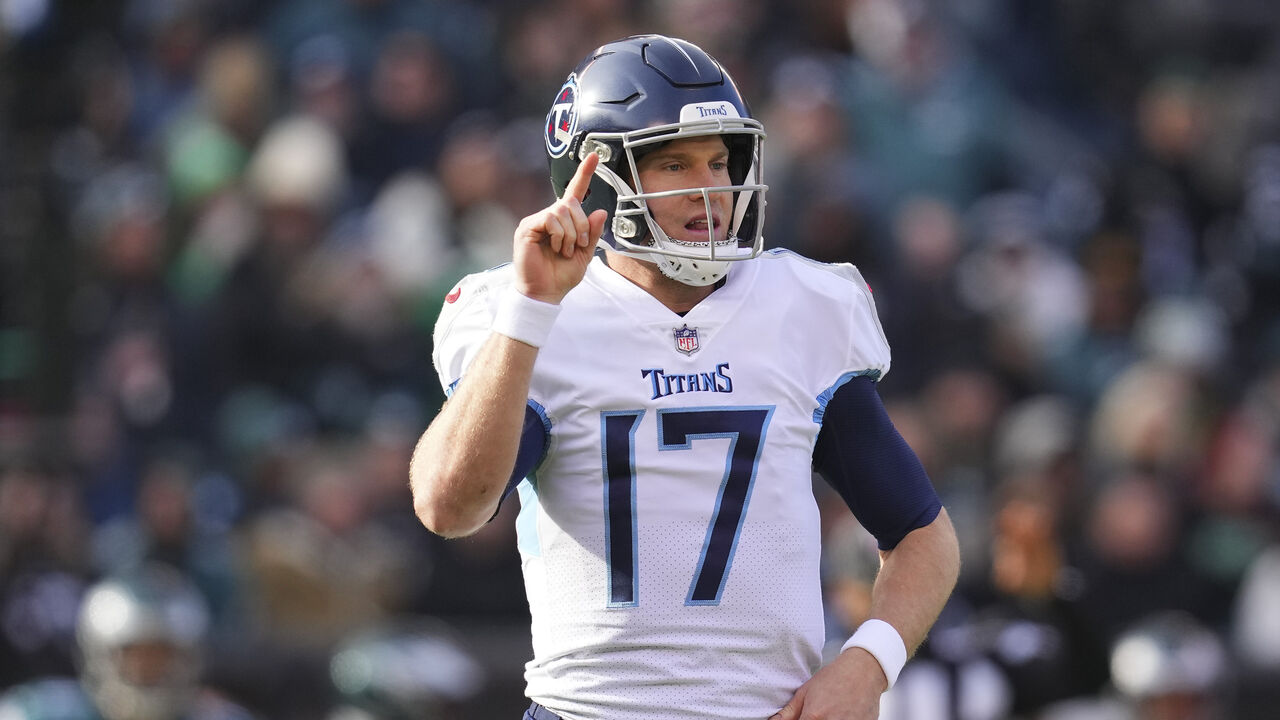 Post-FA rank: 25
It feels like the Titans are on the verge of a full roster rebuild, but they just aren't ready to pull the trigger on it. The arrival of first-round offensive lineman Peter Skoronski is important, as he should have an impact both short term with Ryan Tannehill at quarterback and long term with second-round pick Will Levis potentially under center.
26. Carolina Panthers
Post-FA rank: 28
The Panthers got their guy in Alabama quarterback Bryce Young. The No. 1 overall pick has the keys to the franchise now, but it won't be a solo ride. Carolina has given him an offensive-minded coach in Frank Reich and a talented core, including second-round receiver Jonathan Mingo.
27. Green Bay Packers
Post-FA rank: 24
The Aaron Rodgers era is over. While there's some irony in the Packers splurging on pass-catchers in the draft as soon as Rodgers is out of town, it was a wise move to load up on weapons for Jordan Love. Luke Musgrave and Tucker Kraft are two intriguing tight end prospects, while Jayden Reed was one of three receivers the Packers drafted. The immediate future may seem grim, but Green Bay had a solid draft.
28. Atlanta Falcons
Post-FA rank: 27
The Falcons didn't just draft a running back in the first round; they took Bijan Robinson in the top 10. Luckily for them, the Texas product is one of the most thrilling backs to enter the NFL in recent memory. While Atlanta might not be a good football team in 2023, its offense should at least be exciting to watch, with Robinson, Kyle Pitts, and Drake London leading the way.
29. Indianapolis Colts
Post-FA rank: 29
Colts fans have reasons to be excited as the team kicks off a new era with quarterback Anthony Richardson. There are no guarantees Richardson - one of the most athletic college quarterbacks ever - will fully translate his talents to the next level, but first-year head coach Shane Steichen deserves the benefit of the doubt after helping build a solid offense also led by a dynamic quarterback in Philadelphia last year.
30. Houston Texans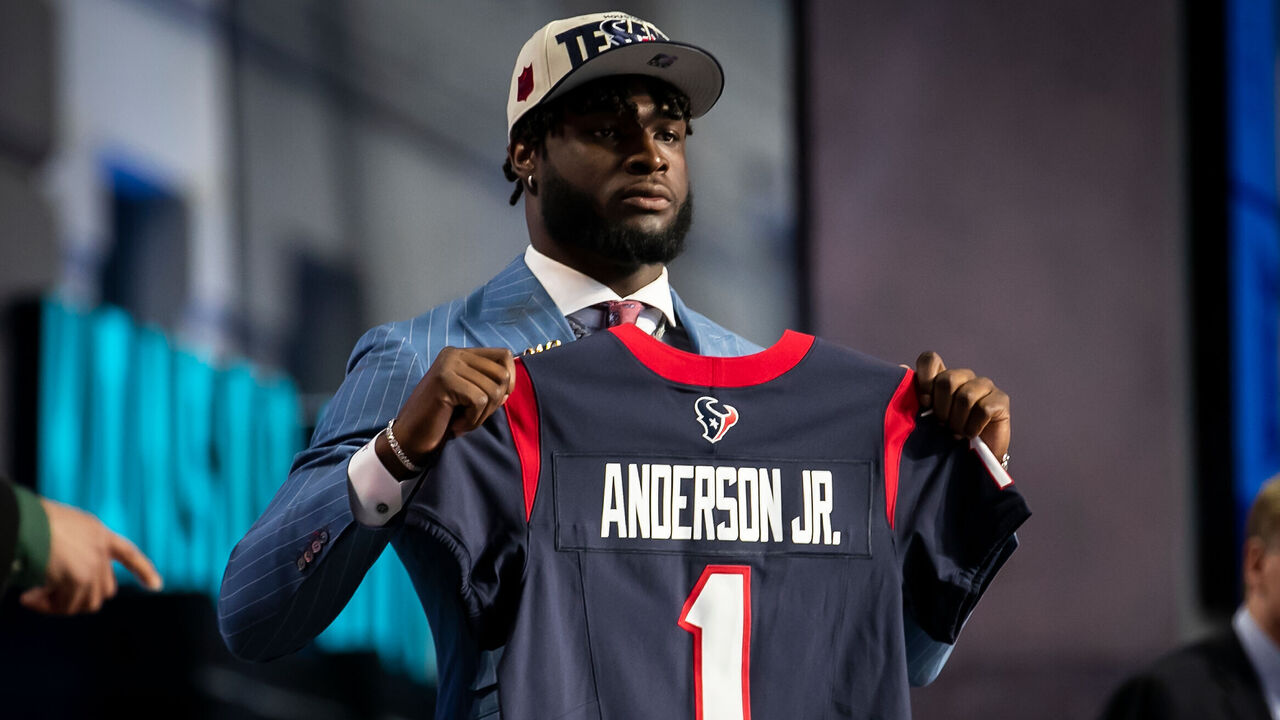 Post-FA rank: 32
They paid a steep price, but the Texans got franchise pieces on both sides of the ball in quarterback C.J. Stroud and pass-rusher Will Anderson Jr. Houston has been a long-term tenant in the league's basement, but with those two and new head coach DeMeco Ryans, better days should be coming soon.
31. Chicago Bears
Post-FA rank: 31
Chicago has been all about improving Justin Fields' supporting cast. After landing a top weapon in D.J. Moore, the Bears used a first-round pick on offensive tackle Darnell Wright and later scooped up an interesting vertical threat in receiver Tyler Scott on Day 3. The club probably still needs more star power on both sides of the ball, but the Bears will be interesting to watch in 2023.
32. Arizona Cardinals
Post-FA rank: 30
There's a lot of work to be done with the Cardinals, who have holes all over the roster. However, GM Monti Ossenfort has put Arizona on an upward trajectory after selecting Paris Johnson Jr. to protect Kyler Murray and acquiring a 2024 first-rounder from the Texans.
Comments
✕
NFL Power Rankings: Where every team stands after 2023 draft
  Got something to say? Leave a comment below!