Vanilla Patriots leading Mac Jones to irrelevancy
Boston Globe / Getty Images
It's make-or-break time for the Patriots, but the bigger story to me is at quarterback. Is Bill Belichick fully invested in Mac Jones? Does the organization believe he's the long-term solution?
Jones' hallmark traits will always be his command, accuracy, and decision-making. That's what made him a first-round pick, and it's what powered a terrific rookie campaign in which he garnered Rookie of the Year attention.
However, Jones' Year 2 has been a disappointment. Josh McDaniels' departure to Vegas means Jones has had to work with new offensive coordinator Matt Patricia, who's been an epic disaster.
Last Thursday's 24-10 defeat to the Bills was just one of the many lows New England's offense endured in 2022. It managed a lowly 242 total yards, and it also recorded only one touchdown for the sixth game this season. The Pats rank 25th in total offense and 20th in scoring.
At least one NFL scout puts much of the onus on the coaching, not Jones, telling me: "He's running a basic offense that limits the amount of success (he's capable of) because there aren't explosive plays. They don't take shots, and they don't put defenses in uncomfortable positions. I'm not sure you can evaluate Mac given the set of circumstances he's under."
49ers believe in Purdy
The Niners like what they see in newly promoted starting quarterback Brock Purdy. Seriously, they do. When I spoke with a team source Monday morning about the Iowa State rookie, I kept hearing the word "winner." Purdy was a four-year starter in the Big 12 and threw for 12,000 yards - the eighth-highest career total in the conference since 1996 - en route to becoming the winningest player in Cyclones history. He's of similar stature and size to Jimmy Garoppolo, and the comparisons don't end there. Purdy is comfortable in play-action and is a pretty good athlete who can move around. Like Garappolo, his arm is closer to average than elite, and he's a deft game-manager.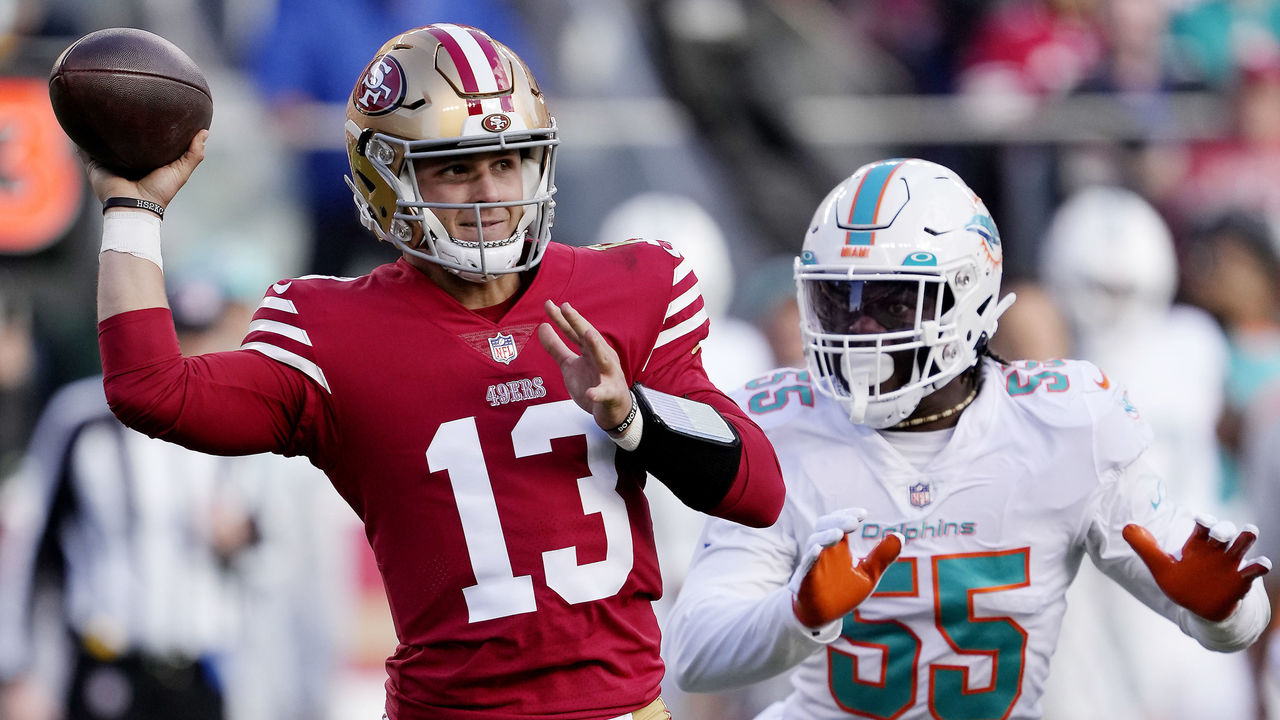 Purdy has an interesting backstory, too. After getting hurt during his junior year of high school, the Arizona native's college prospects dried up. Montana State offered him a scholarship, but a breakout playoffs run as a senior got the bigger schools to take notice. Eventually, Purdy turned down mighty Nick Saban and Alabama to enroll at Ames - and the rest is history.
In speaking with the Niners, I didn't get the sense San Francisco was enthused enough to claim Baker Mayfield off waivers, meaning Purdy - the first Mr. Irrelevant to throw an NFL touchdown - will have every opportunity to be the guy down the stretch. Veteran Josh Johnson, signed off Denver's practice squad, will be his backup.
Short yardage
◾️ I really like Jahan Dotson, the Commanders' rookie receiver from Penn State. Every time I watch him play, it feels like I'm watching a 10-year veteran. He makes big plays, which is great, but it's the game within the game that stands out the most. The way he sets up routes, changes speed - even the way he catches a pass. Everything "Dot" does has a purpose.
◾️ Speaking of Washington, this has to be the year Terry McLaurin makes his first Pro Bowl. It's long overdue, and he's once again been one of the most consistently productive receivers in the league.
"You're always game-planning for him," a defensive coach told me. "Terry's tough because he can run every route, and he's one of these guys who will punish mistakes. If you've got an inexperienced or even overly aggressive corner on him, he's going to set him up early so that he can beat him later."
McLaurin, 27, ranks eighth in yardage this season (945), 10th in yards per catch (15.2), and 20th in yards after the catch among receivers (330). He's the epitome of a pro.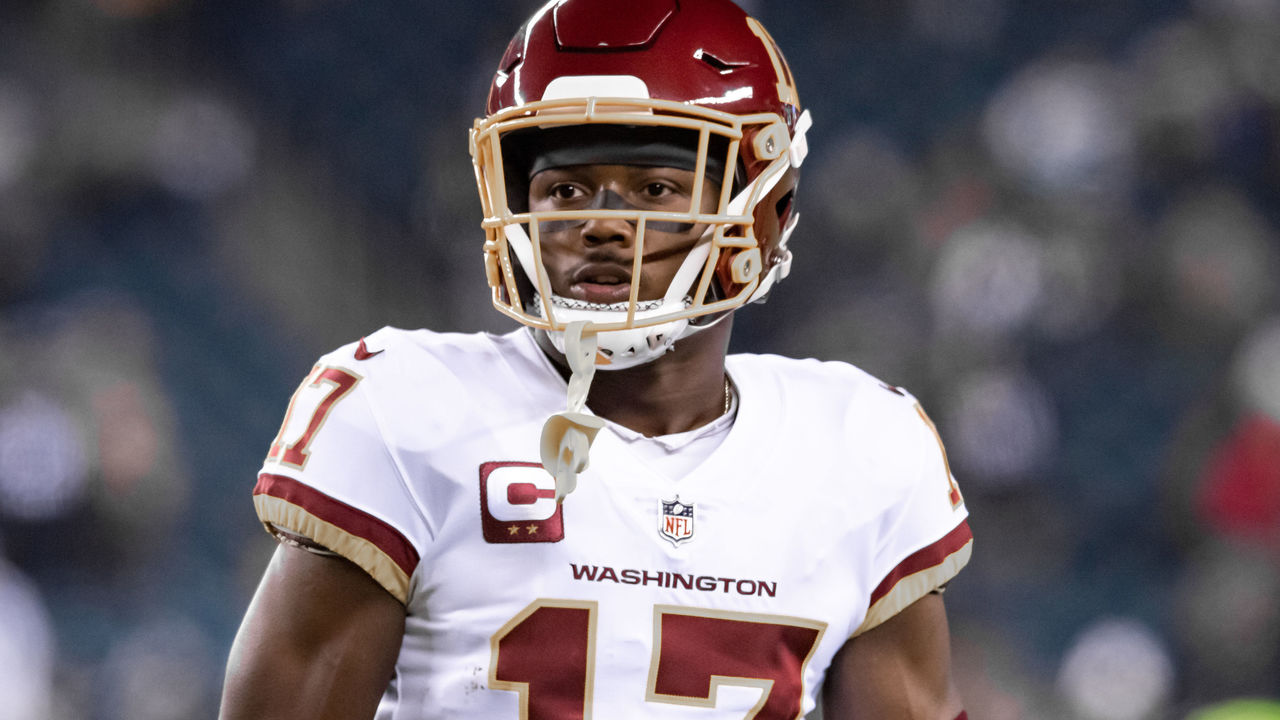 Teammate Curtis Samuel told ESPN that he couldn't help but notice McLaurin's competitiveness when they roomed together at Ohio State.
"After practice, this man is still working," Samuel said. "I'm talking on days we got off. I wake up and say, 'Terry, what are you about to go do?' He'd say, 'I'm about to go to the facility, go run some routes, catch some passes.' Where he's at today is all because of that."
◾️ Deion Sanders is the new leading man in Boulder, taking over a once-proud Colorado program coming off an embarrassing one-win season and 15 losing campaigns out of the last 17. The Buffaloes, who won the national title in 1990, play in one of the most picturesque settings in all of college football - the marvelous Folsom Field, nestled in between the Rockies. They're a true sleeping giant in a conference ripe with opportunity now that both USC and UCLA are defecting to the Big Ten.
Sanders is the perfect man for the job, and I thought his initial speech to the current team - in which he essentially encouraged his lesser, weaker-minded players to transfer - was indicative of that.
Recruiting is the name of the game in college football, and Sanders - who will have a five-year, $29.5-million contract - is already making a big first impression. Five-star wide receiver prospect Winston Watkins - out of the powerhouse IMG Academy in Florida - has never once visited the state of Colorado, yet he just committed to CU.
"Really, the biggest reason is Deion Sanders," Watkins told USA Today's Brent Schrotenboer. "I always wanted to be one of his players."
At Jackson State, Sanders landed cornerback Travis Hunter, the No. 1 overall recruit. Hunter just completed his freshman season and is expected to follow "Prime" to Boulder.
"Lord, that PORTAL is jumping! Let me see what's in there," Sanders tweeted Monday.
◾️ With Sunday's 27-24 win over the Chiefs, Bengals quarterback Joe Burrow improved to 3-0 versus Patrick Mahomes. That's pretty awesome. The Bengals, by the way, are also pretty awesome.
Their defense has been the biggest revelation during their four-game winning streak, holding guys like Mahomes and the Ravens' Lamar Jackson to one passing TD apiece while finding creative ways to create havoc from the pass rush.
The two edges, Sam Hubbard and Trey Hendrickson, are very good. Then you have a ringer on third down in second-year man Joseph Ossai, who made the crucial diving sack on Mahomes to essentially ice the game.
"All three of them play through the whistle," a personnel director told me. "Hendrickson is a great young player. Ossai was a nice find. He can run, he's long, he's an every-down guy in the future."
The hot name among coaching circles right now is "Big" Lou Anarumo, the Bengals' defensive coordinator. Under his guidance, Cincinnati leads the NFL in opponents' completion percentage (59%), according to ESPN Stats & Information. And that's despite star corner Chidobe Awuzie being out since Week 8 with a torn ACL.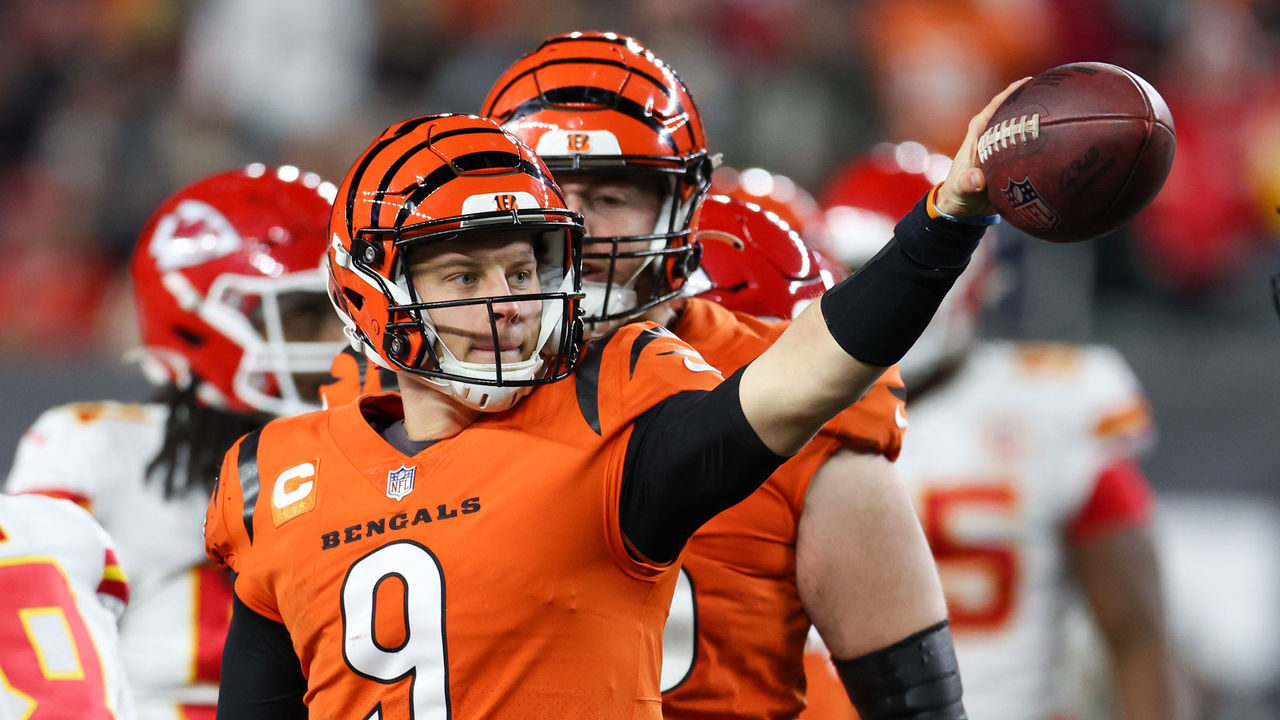 After last year's surprising Super Bowl run, the Bengals were a popular regression pick for fans and pundits alike. Their sluggish start to the season - remember how poorly Burrow played? - validated those sentiments.
But Burrow is back to his icy ways. There's perhaps no better example than his third-and-11 completion to Tee Higgins for 14 yards against Kansas City right after the two-minute warning. You wouldn't blame a young quarterback for throwing it away or perhaps checking it down and taking three to double the Bengals' lead to six. Not Burrow, and not against Mahomes. He went for the jugular. You're at home in The Jungle - why risk giving your counterpart the ball and an opportunity to win it when you can win it right now? That's what we love about "Joe Shiesty." With Big Lou's defense playing at this level, why can't Cincinnati make another run at this thing?
◾️ Am I merely a prisoner of the moment for thinking that Dak Prescott's play makes the Cowboys one of the four best teams in football?
Since returning from a thumb injury that required surgery on his throwing hand, Prescott completed 71% of his throws with a masterful 103.8 passer rating. The Cowboys are 5-1 in those games, averaging over 37.2 points per game.
Against the Colts' top-10 defense, Prescott orchestrated five straight touchdown drives, and the Cowboys became just the third team in league history to score 33 or more points in the fourth quarter of a game, according to NFL Research.
◾️ Tampa Bay found a gem in rookie running back Rachaad White, who's especially intriguing because of his north-south, between-the-tackles ability. He ran a 4.48-second 40-yard-dash at the combine, which is a very good number, but he plays even faster. We saw all of these attributes when he caught the game-winning touchdown against New Orleans on Monday night.
White had an option route and made the correct read based on linebacker Demario Davis, who was taking away the inside. The rookie, in a split second, quickly darted outside and Tom Brady delivered the strike. The personnel director I spoke with this week told me: "Electric player with a burst that's not common for someone his size. It's rare to find a bigger back with such good feet, but who can also catch the football."
◾️ I love talking rookies in this column, and this week's no exception. Despite playing alongside a rotating list of QBs - Joe Flacco, Zach Wilson, and Mike White - Jets receiver Garrett Wilson has been sensational. Just as he was for the Buckeyes, Wilson has become a bona fide weapon for Gang Green. "One of the best young players in the league, regardless of position," the personnel director told me.
Wilson has amassed 57 catches for 790 yards and four touchdowns and is on pace for 1,100 receiving yards.
When I spoke with Brian Hartline - Wilson's WRs coach at Ohio State - earlier this season, he talked a lot about the rookie's game-wrecking ability, pure speed, and overall playmaking. The personnel director echoed these thoughts, adding: "He's a great athlete. I'd say he's sneaky strong, too. If he gets a little separation, you can forget about it."
Jordan Schultz is theScore's NFL insider and senior NBA reporter. Follow him on Twitter, Instagram, and TikTok.
Comments
✕
Vanilla Patriots leading Mac Jones to irrelevancy
  Got something to say? Leave a comment below!