NFL Power Rankings - Week 15: Lions trending up, Seahawks stumble
The NFL Power Rankings are selected by a panel of theScore's football editors.
1. Philadelphia Eagles (12-1)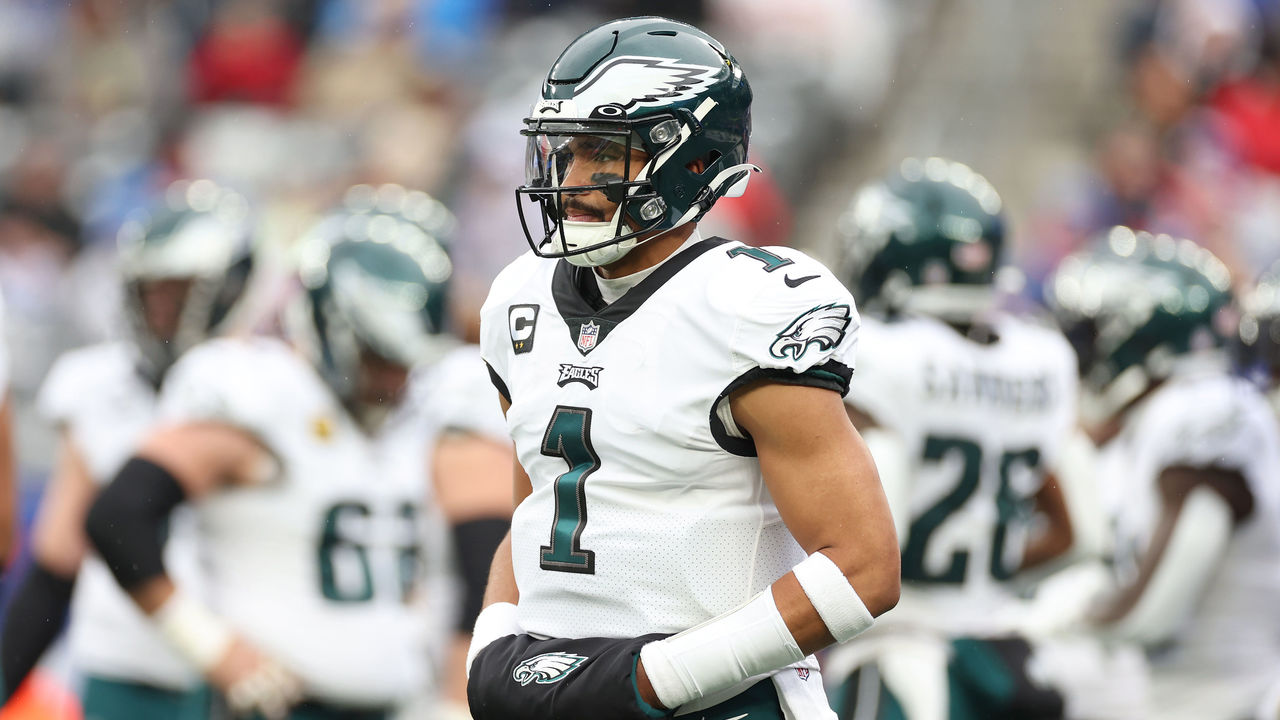 Previous Rank: 1
There's no debate regarding who's the best NFL team after 14 weeks. On Sunday, the Eagles became the first club to clinch a playoff berth this season. It seems only a matter of time until they claim the NFC's No. 1 seed.
2. Dallas Cowboys (10-3)
Previous Rank: 2
Let's not overreact about the Cowboys' ugly victory over the one-win Texans - even good teams are allowed to have bad days. Dallas remains the biggest threat to the Eagles in the NFC.
3. Cincinnati Bengals (9-4)
Previous Rank: 3
Injuries to key skill-position players could be an issue in the final weeks of the regular season for the Bengals. However, they'll remain competitive as long as Joe Burrow and Ja'Marr Chase are healthy. Chase caught 10 passes for 119 yards and one touchdown Sunday to help Cincinnati win its fifth consecutive game.
4. Kansas City Chiefs (10-3)
Previous Rank: 4
Teams usually lose contests when their quarterback tosses three interceptions. Patrick Mahomes threw three picks in Week 14 - tying a single-game high for him - but the Chiefs still put up 431 total yards and 34 points to beat the Broncos.
5. San Francisco 49ers (9-4)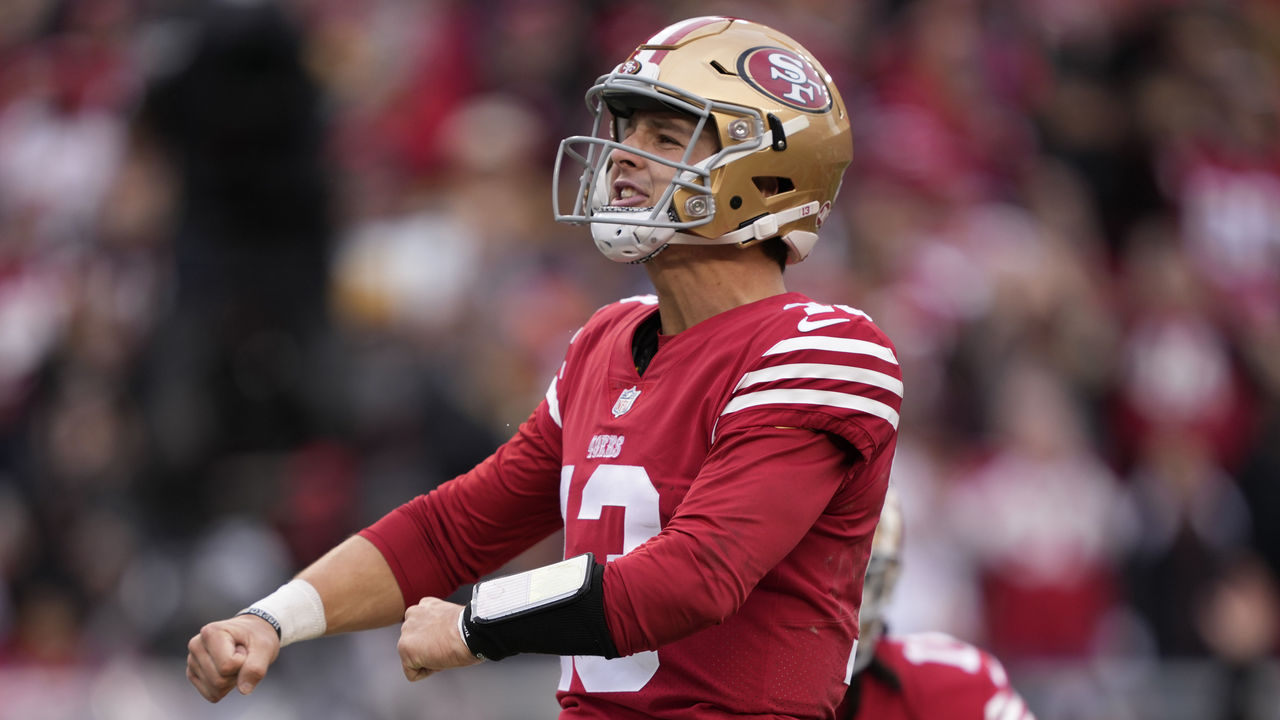 Previous Rank: 6
Rookie Brock Purdy looked solid in his first NFL start and kept the 49ers' offense on the rails. That's exactly what San Francisco and its top-ranked defense need to keep thriving.
6. Buffalo Bills (10-3)
Previous Rank: 5
Josh Allen and Buffalo's offense again struggled against the Jets' defense, but Sunday's win was crucial for the Bills. They remain the AFC's No. 1 seed at the moment.
7. Miami Dolphins (8-5)
Previous Rank: 7
Miami is coming off back-to-back road losses in which the team's offense struggled. Things won't get any easier as the Dolphins visit the Bills in Week 15.
8. Detroit Lions (6-7)
Previous Rank: 14
The No. 8 spot might appear too high for a team with a losing record. But the Lions, winners of five of their last six games, are the hottest team in football and just beat the 10-win Vikings. Detroit can match up against anybody right now.
9. Minnesota Vikings (10-3)
Previous Rank: 8
Minnesota is still in full control of the NFC North and could clinch the division title with a win in Week 15. However, losing to Detroit raises even more questions about how the Vikings will fare versus better competition in the postseason.
10. Baltimore Ravens (9-4)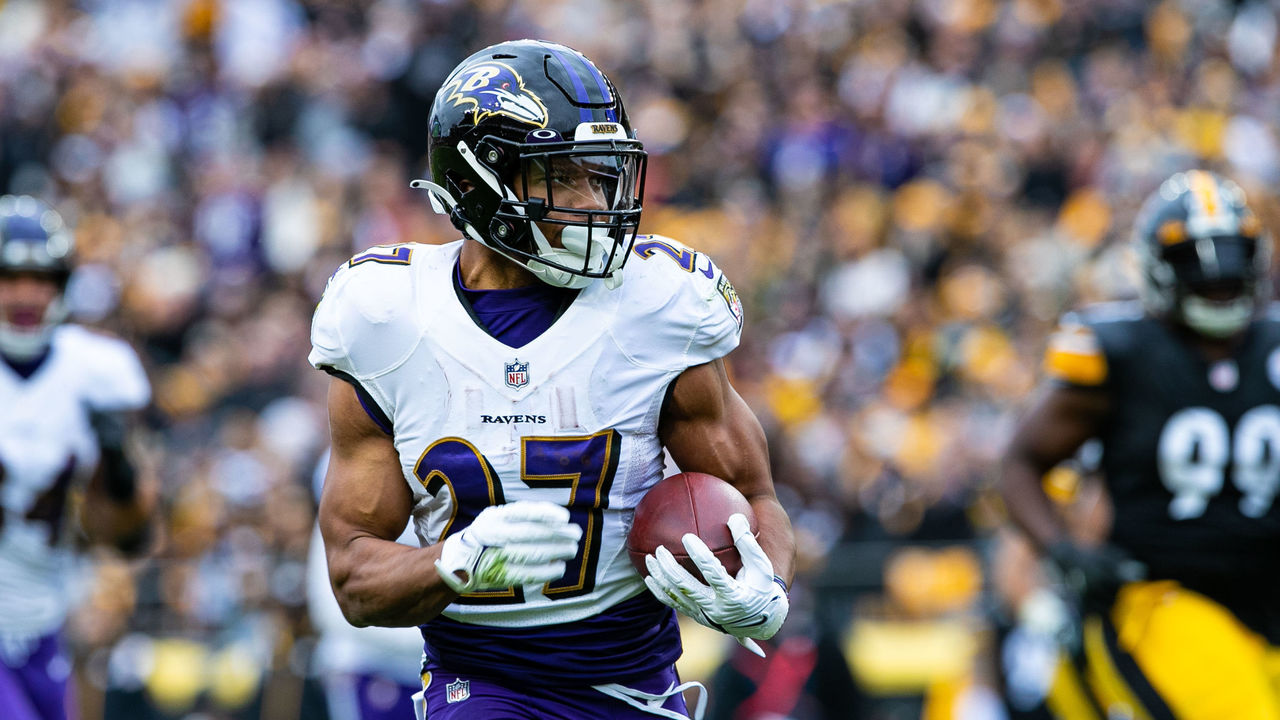 Previous Rank: 13
The Ravens' offense still has glaring holes, but Baltimore deserves a lot of credit for beating Pittsburgh on the road without quarterback Lamar Jackson.
11. Washington Commanders (7-5-1)
Previous Rank: 9
The bye week couldn't have come at a better time for the Commanders, who are refreshed and ready for the season's final stretch.
12. Los Angeles Chargers (7-6)
Previous Rank: 17
Even with Derwin James sidelined, the Chargers' secondary did a superb job limiting Tua Tagovailoa to just 10 completions for 145 yards.
13. New York Jets (7-6)
Previous Rank: 12
Losers of two in a row, the Jets are headed in the wrong direction. Mike White's toughness and ability to rally the troops have kept them in the fight.
14. Tennessee Titans (7-6)
Previous Rank: 10
Despite being in a chaotic state, Tennessee is benefitting greatly from playing in the AFC's worst division. After making the rare in-season move to fire their general manager, the Titans dropped their third straight game Sunday.
15. Seattle Seahawks (7-6)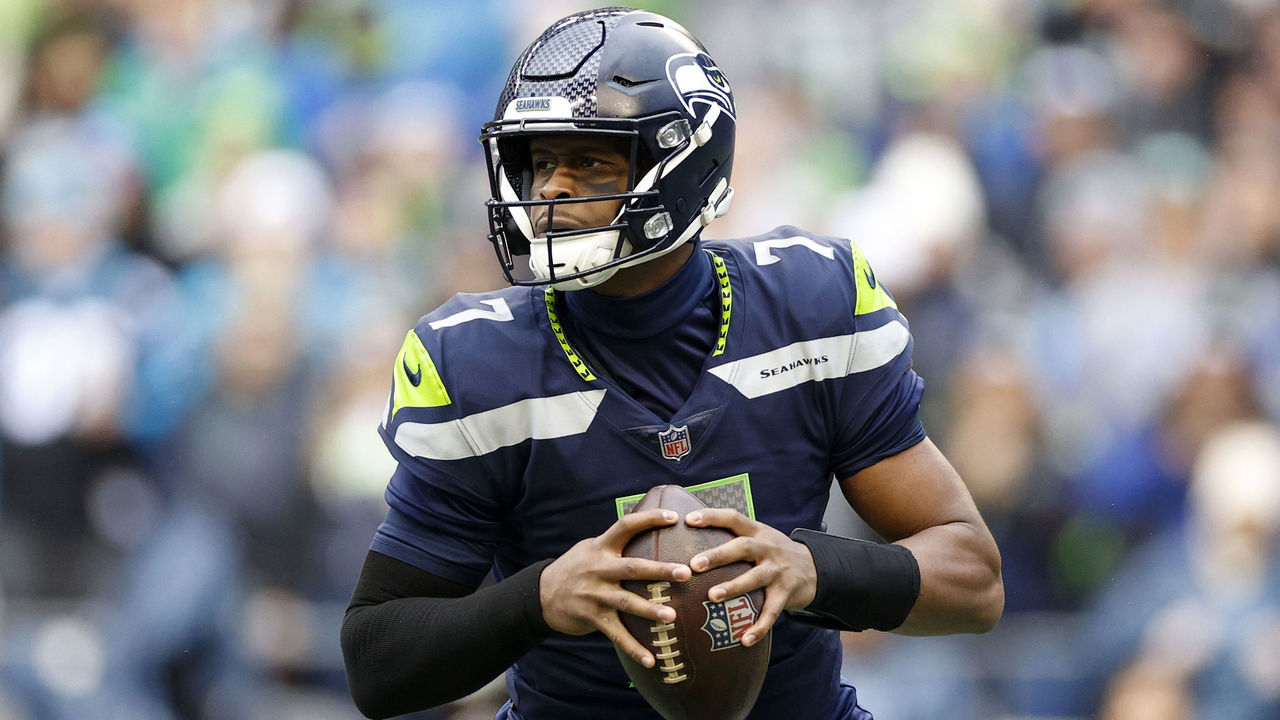 Previous Rank: 11
The Seahawks will have to dig deep if they want to make the postseason. Three of their last four games come against clubs that currently have winning records.
16. New England Patriots (7-6)
Previous Rank: 18
New England's offense remains a disaster, but the defense can lead the way to wins by itself. Josh Uche has been a breakout star, recording 10 sacks over the last five games.
17. Jacksonville Jaguars (5-8)
Previous Rank: 20
The Jaguars are riding high thanks to Trevor Lawrence, who has thrown 10 touchdowns to zero interceptions over his past five games.
18. New York Giants (7-5-1)
Previous Rank: 15
After Sunday's loss to the Eagles, the Giants are still searching for their first victory since Week 10.
19. Green Bay Packers (5-8)
Previous Rank: 19
With Aaron Rodgers' health dominating storylines in Green Bay, the Packers got to enjoy a much-needed bye in Week 14.
20. Tampa Bay Buccaneers (6-7)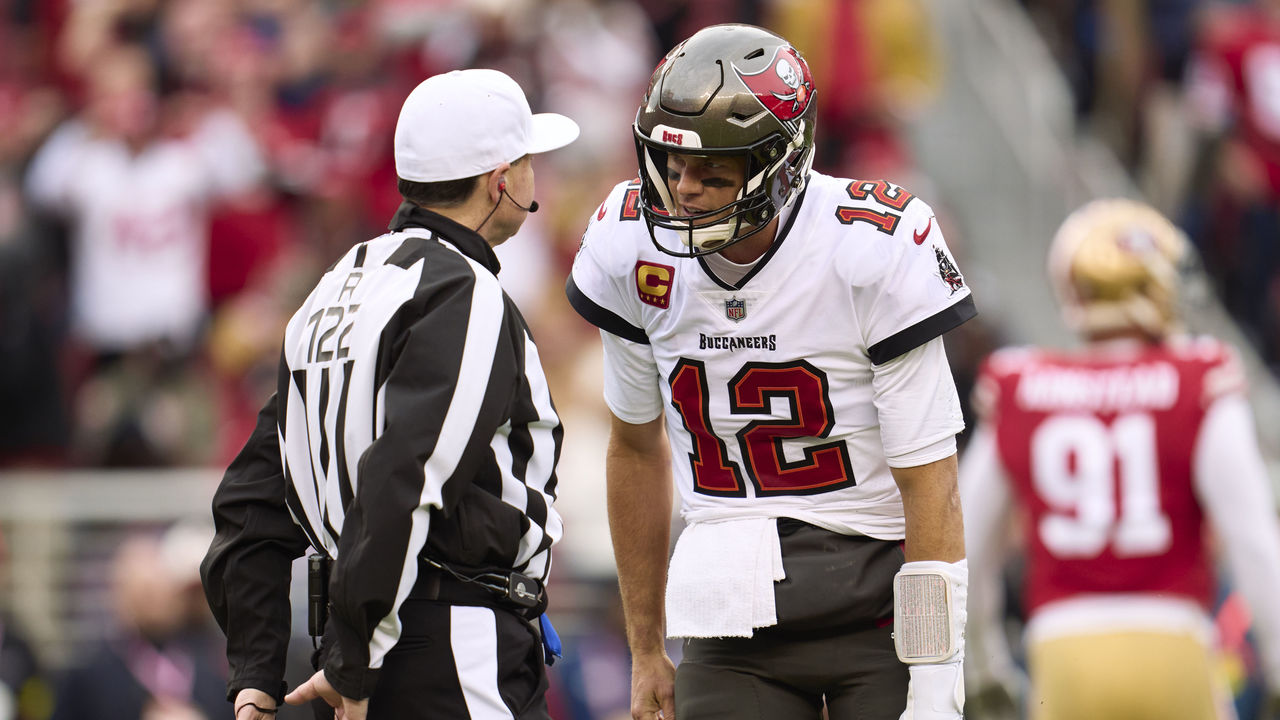 Previous Rank: 16
Scoring just seven points Sunday, another low offensive output by the Bucs shouldn't come as a surprise. But rookie quarterback Purdy and the 49ers dominating Tom Brady and Co. raised some eyebrows.
21. Carolina Panthers (5-8)
Previous Rank: 28
Against all odds, the Panthers are back in the mix for the NFC South crown after beating the Seahawks. They also have a favorable schedule down the stretch with three of their last four games against the Steelers, Bucs, and Saints.
22. Pittsburgh Steelers (5-8)
Previous Rank: 23
The Steelers are one loss away from the first losing season of the Mike Tomlin era. This team has a long way to go.
23. Atlanta Falcons (5-8)
Previous Rank: 24
Atlanta's last four games will be all about Desmond Ridder. Can the third-round rookie show enough promise to enter next season as the starter?
24. Arizona Cardinals (4-9)
Previous Rank: 22
What had already been a supremely disappointing season for the Cardinals gets even more difficult following Kyler Murray's knee injury.
25. Las Vegas Raiders (5-8)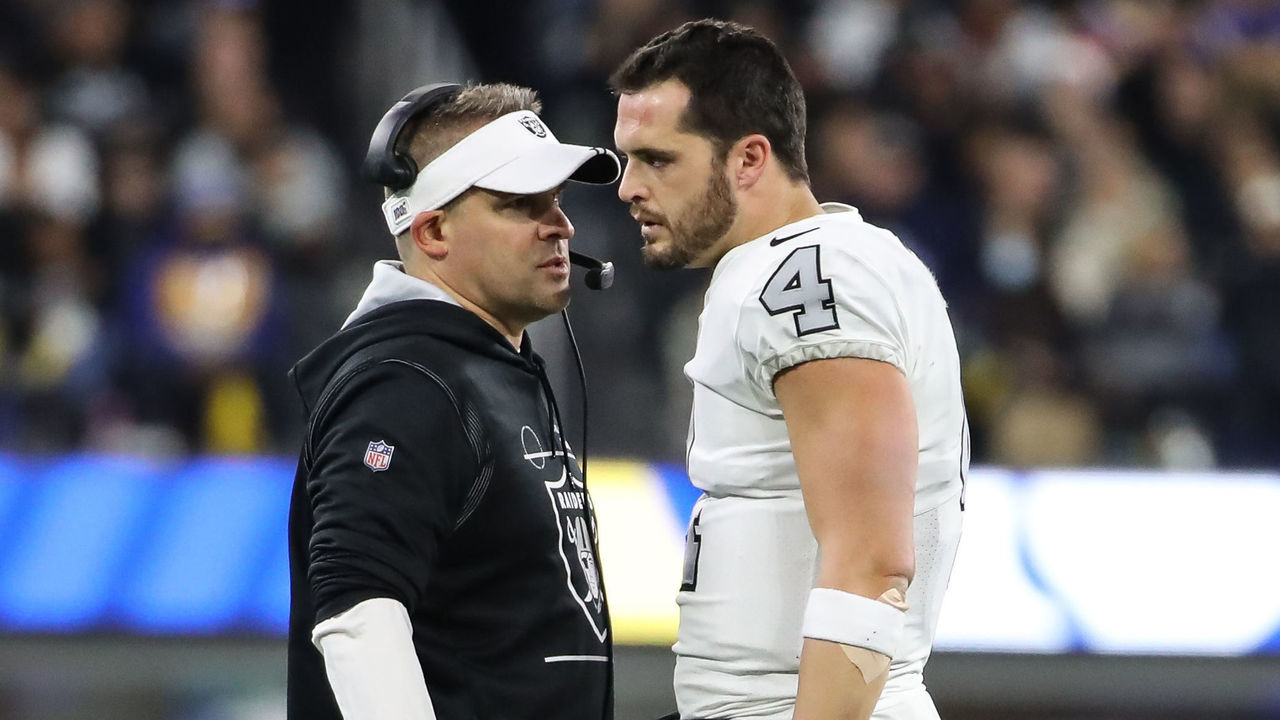 Previous Rank: 21
Just when it seemed like the Raiders could make a late push for the playoffs, they lose to the Rams and Baker Mayfield. This team has no idea how to finish games.
26. Cleveland Browns (5-8)
Previous Rank: 25
The Browns have one offensive touchdown in two contests with Deshaun Watson as the starting quarterback. It won't get any easier against the defenses down the stretch.
27. Los Angeles Rams (4-9)
Previous Rank: 30
Mayfield performed unbelievably in his debut Sunday, just two days after landing with the Rams via waiver claim. He'll be an interesting free agent at season's end if he can build on that game over the next month.
28. Chicago Bears (3-10)
Previous Rank: 26
The Bears are headed in the right direction and have all the resources you could want to build up the roster. Still, there's a ton of work to be done.
29. Indianapolis Colts (4-8-1)
Previous Rank: 27
Wins will be difficult to come by over the season's final month. Can the Colts sneak into a position to draft a quarterback?
30. New Orleans Saints (4-9)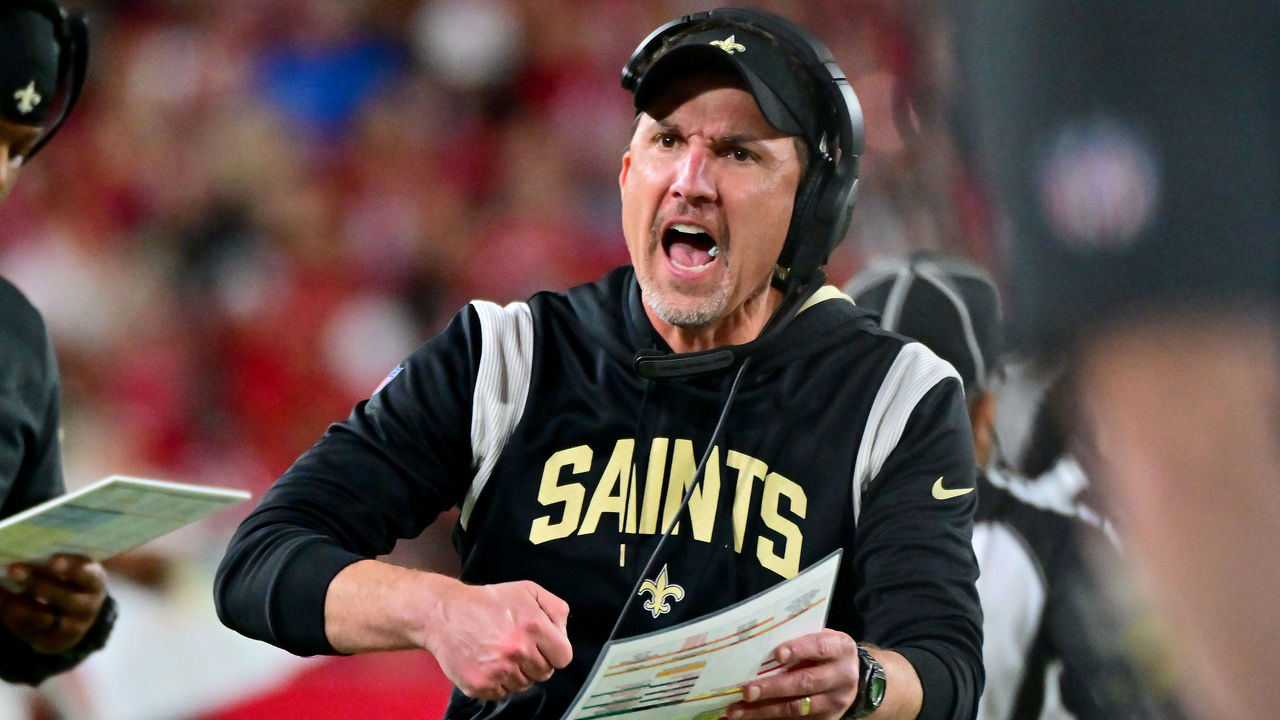 Previous Rank: 29
The Saints still being alive in the NFC South race tells you everything you need to know about that division. This team has a lot of problems. Cap issues in the offseason ahead may only make things more difficult.
31. Denver Broncos (3-10)
Previous Rank: 31
Russell Wilson and the Broncos' offense finally started to make some plays in Sunday's loss to the Chiefs. They came up short in the end, but it was a promising sign as this nightmare season nears its conclusion.
32. Houston Texans (1-11-1)
Previous Rank: 32
The Texans almost came away with the upset of the year against the Cowboys. As fun as that result would have been, solidifying their place atop the 2023 NFL Draft is more important.
Comments
✕
NFL Power Rankings - Week 15: Lions trending up, Seahawks stumble
  Got something to say? Leave a comment below!