NFL Power Rankings - Week 14: Players who must step up down the stretch
The NFL Power Rankings are selected by a panel of theScore's football editors.
This week, we highlight one player for every team who must step up in the season's final stretch.
1. Philadelphia Eagles (11-1)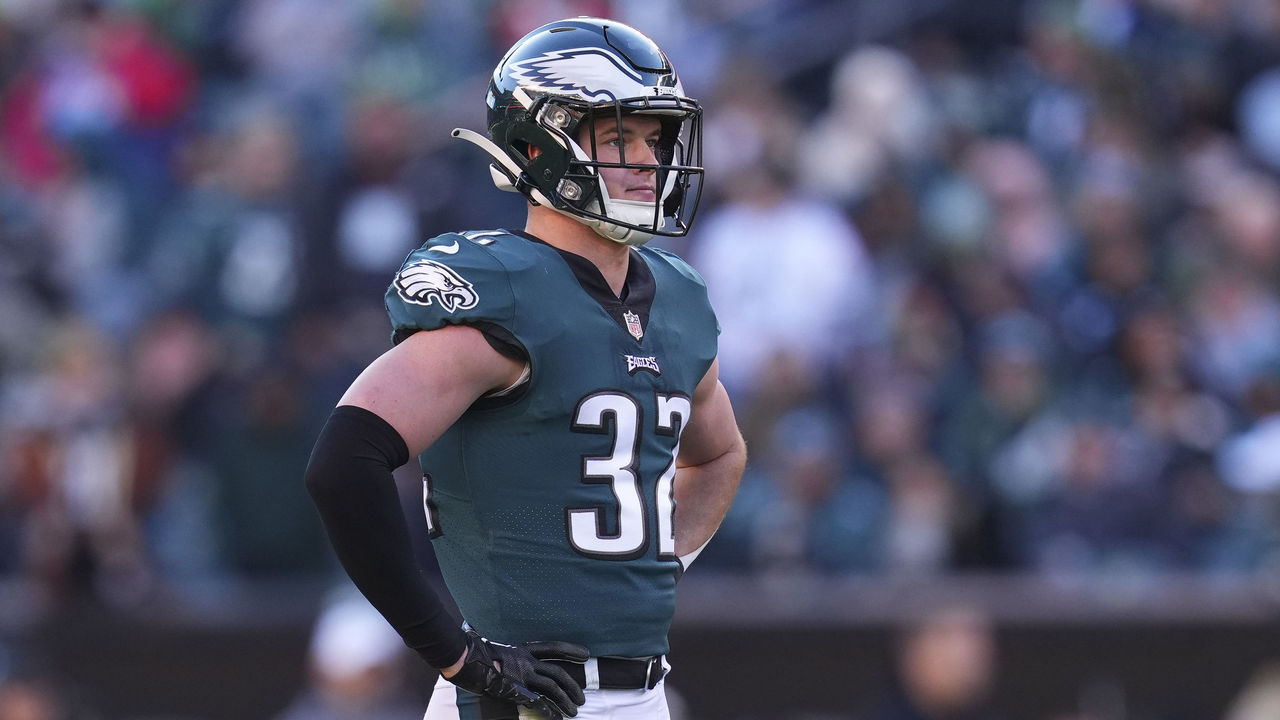 Previous Rank: 1
Undrafted rookie safety Reed Blankenship made his first career start Sunday and didn't disappoint. The Eagles need more solid performances from him moving forward as he tries to replace an injured C.J. Gardner-Johnson.
2. Dallas Cowboys (9-3)
Previous Rank: 3
The Cowboys' secondary took a hit after losing starting corner Anthony Brown for the season. Despite his struggles and having mostly played on special teams, it's now up to Kelvin Joseph to slide into the starting rotation to replace Brown.
3. Cincinnati Bengals (8-4)
Previous Rank: 7
Jonah Williams is having an up-and-down season. The left tackle has improved in pass protection lately but still had costly penalties in Week 13.
4. Kansas City Chiefs (9-3)
Previous Rank: 2
With Kadarius Toney and Mecole Hardman battling injuries, the Chiefs need more from leading receiver JuJu Smith-Schuster. He hasn't topped 40 receiving yards or scored a touchdown in his last three games.
5. Buffalo Bills (9-3)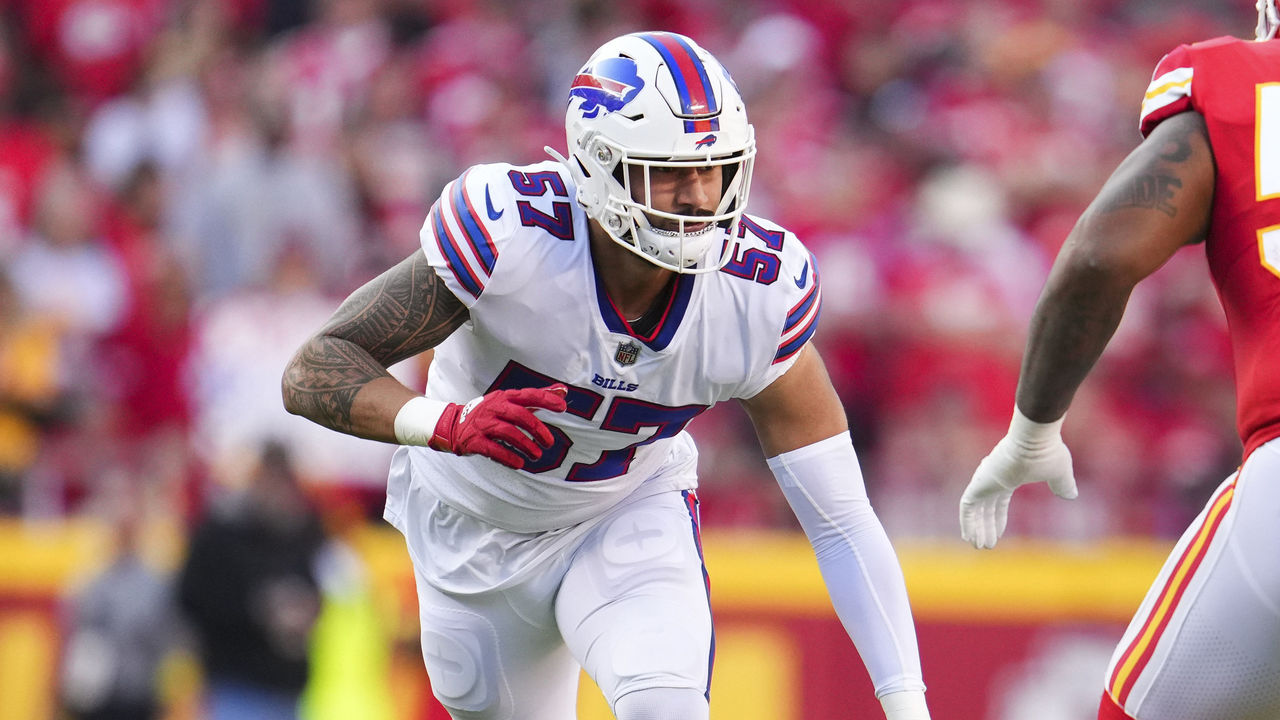 Previous Rank: 6
Buffalo will need its entire group of young pass-rushers - including A.J. Epenesa - to deliver with Von Miller sidelined for at least three more games. Epenesa registered the team's only sack in Thursday's win over New England.
6. San Francisco 49ers (8-4)
Previous Rank: 5
Jimmy Garoppolo's season-ending injury means seventh-round rookie Brock Purdy is in line to start for San Francisco at quarterback moving forward. Purdy looked good with 210 yards and two touchdowns in his relief appearance in Week 13.
7. Miami Dolphins (8-4)
Previous Rank: 4
Injuries forced Miami to start offensive tackles Greg Little and Brandon Shell on Sunday. The duo needs to step up in the coming weeks as the Dolphins navigate through the toughest part of their schedule.
8. Minnesota Vikings (10-2)
Previous Rank: 8
Kicker Greg Joseph didn't miss any attempts in Week 13, but his accuracy has been an issue all season. Joseph has already missed five extra points and five field goals in 2022.
9. Washington Commanders (7-5-1)
Previous Rank: 9
The Commanders will likely turn to Nick Martin at center in the final stretch of the year after starter Tyler Larsen suffered a potential season-ending injury. It's a second chance for Martin, who struggled in two starts early this campaign.
10. Tennessee Titans (7-5)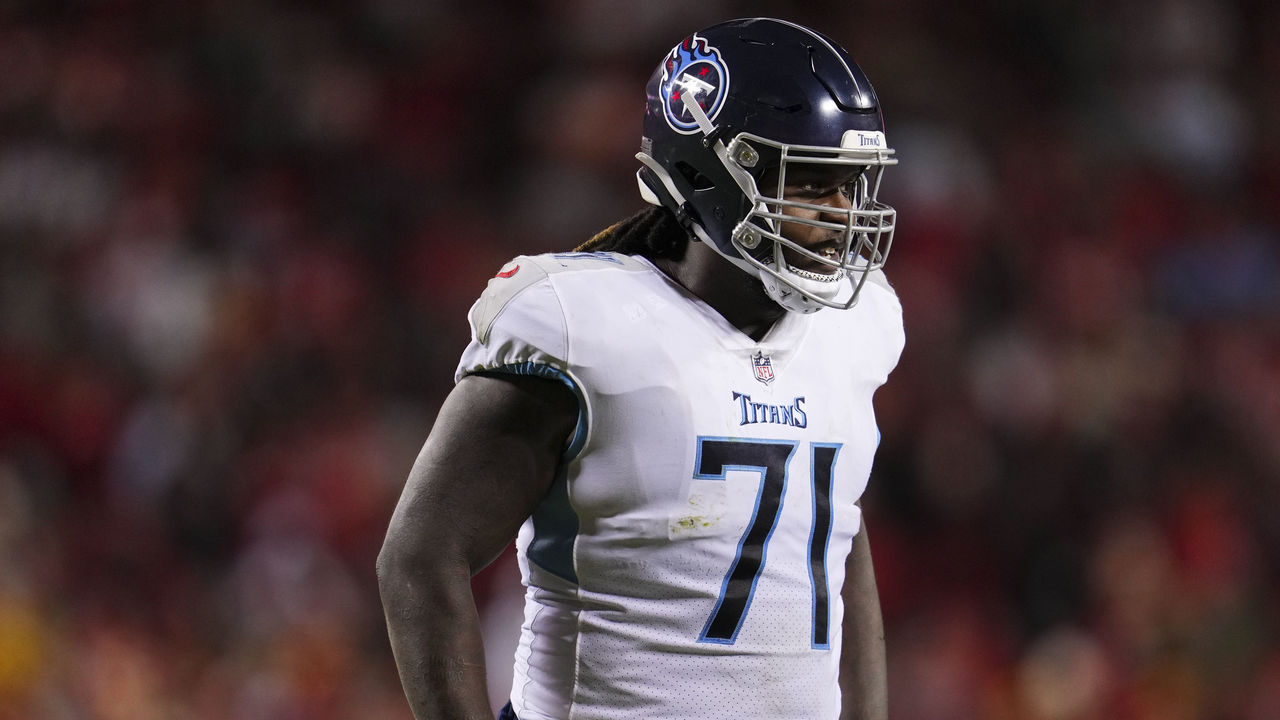 Previous Rank: 10
Left tackle Dennis Daley is coming off one of his worst performances of the season, but Tennessee doesn't have many options at the position at this point. Daley could lose the starting role to Le'Raven Clark if he doesn't step up in the coming weeks.
11. Seattle Seahawks (7-5)
Previous Rank: 14
Kenneth Walker is one of the campaign's best rookies, but the running back has been cold lately. He amassed only 79 yards on the ground over his last three games.
12. New York Jets (7-5)
Previous Rank: 12
The Jets saw Corey Davis catch five passes for 85 yards Sunday and need the wideout to keep his momentum in the season's final weeks. Davis, who missed three games due to injury, has only 25 receptions, 445 yards, and two touchdowns in 2022.
13. Baltimore Ravens (8-4)
Previous Rank: 11
Lamar Jackson is week-to-week with a knee injury, so the Ravens will likely turn to Tyler Huntley at quarterback. Huntley takes over an offense that's scored 13 or fewer points in two of its last three games.
14. Detroit Lions (5-7)
Previous Rank: 18
The Lions, winners of four of their last five, need more from running back D'Andre Swift if they want to make a playoff push. He's rushed for only 123 yards (3.3 per carry) over his last six appearances.
15. New York Giants (7-4-1)
Previous Rank: 16
Unless the Giants beat the Cowboys and Bills to signing Odell Beckham Jr., they'll need another productive pass-catcher in the building. Can Kenny Golladay finally contribute and give New York another weapon alongside Darius Slayton? Other in-house options would be Isaiah Hodgins and Richie James.
16. Tampa Bay Buccaneers (6-6)
Previous Rank: 17
The Bucs will have to find a way to get their best receiver more involved in the offense if they're going to have any chance of getting hot and making some noise in the playoffs. Mike Evans hasn't produced at the level we've come to expect.
17. Los Angeles Chargers (6-6)
Previous Rank: 13
Justin Herbert is one of the best quarterbacks in the league - it's unfair to expect him to do more than he already has. But he may well have to drag the Chargers to the playoffs by himself at this point.
18. New England Patriots (6-6)
Previous Rank: 15
Mac Jones has taken a step back after an impressive rookie year. A strong finish to this season would help his chances of keeping the Patriots from looking elsewhere for next year's starting quarterback.
19. Green Bay Packers (5-8)
Previous Rank: 21
A.J. Dillon had his best game of the campaign in a win over Chicago. The Packers need more of that from the second member of a dynamic running back duo if they have any chance of running the table and saving their season.
20. Jacksonville Jaguars (4-8)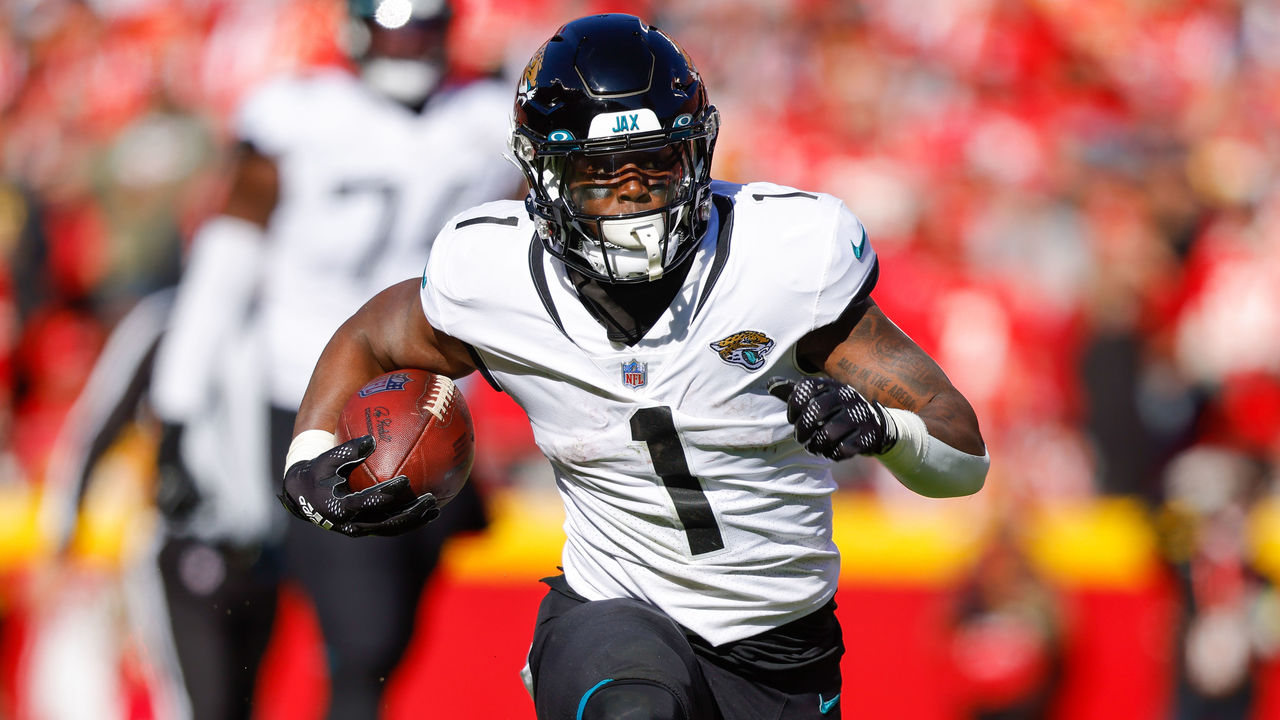 Previous Rank: 20
Travis Etienne has been a breakout star for the Jaguars, but there's still some untapped potential as a receiver. Taking advantage of his skill set in that regard could help this offense reach another level.
21. Las Vegas Raiders (5-7)
Previous Rank: 26
Chandler Jones finally got on the board with three sacks in a massive win over the Chargers. The Raiders will need more of that from their veteran pass-rusher to keep things trending in the right direction down the stretch.
22. Arizona Cardinals (4-8)
Previous Rank: 22
We can, and should, spend all the time we want blaming Kliff Kingsbury for the mess this Cardinals team has become. But it's also fair to expect more from Kyler Murray, especially after his $230.5-million extension.
23. Pittsburgh Steelers (5-7)
Previous Rank: 24
There's been some growth lately, but Kenny Pickett still doesn't have a game with multiple touchdown passes through nine starts. The rookie quarterback getting hot down the stretch would be a promising sign for the future.
24. Atlanta Falcons (5-8)
Previous Rank: 19
It seems likely that Desmond Ridder will get a chance to prove what he can do down the stretch. He needs to capitalize on the opportunity and show the Falcons they already have their quarterback of the future.
25. Cleveland Browns (5-7)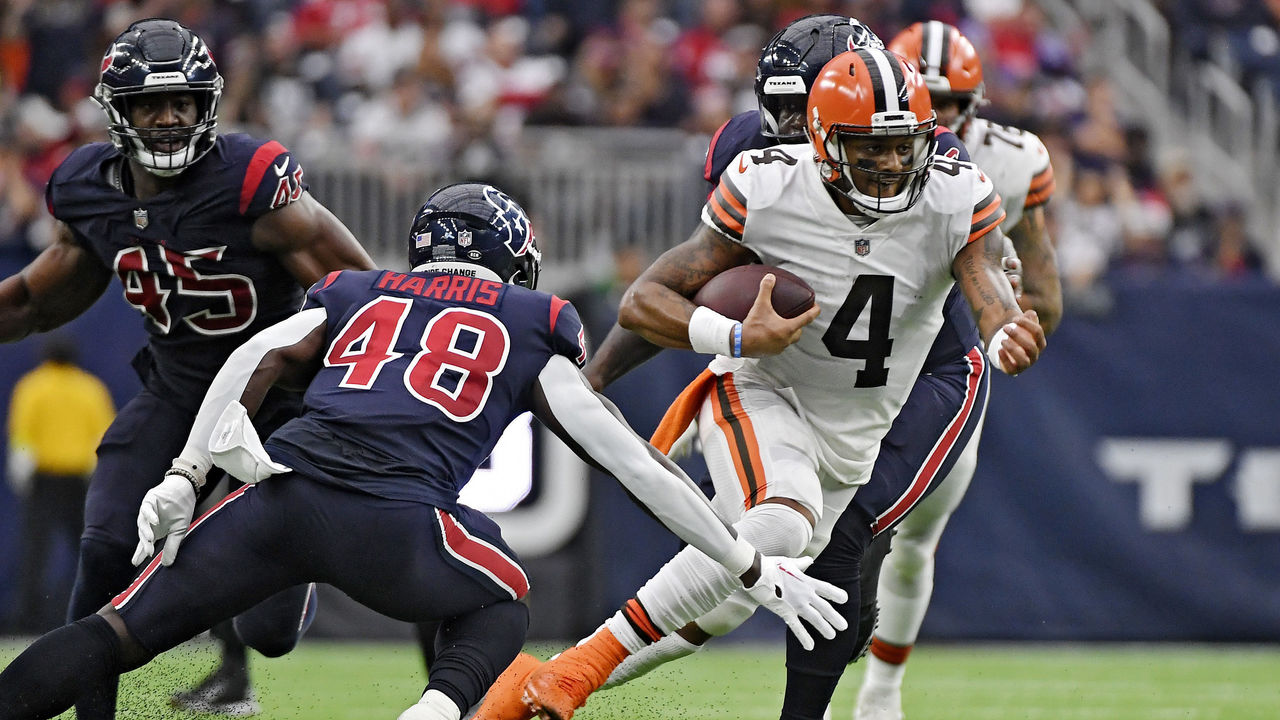 Previous Rank: 23
The Browns' offense was a mess with Deshaun Watson making his debut last week. Shaking off the rust and finding some sort of rhythm is imperative in building some momentum for next season.
26. Chicago Bears (3-10)
Previous Rank: 27
Chase Claypool has just 111 receiving yards since being acquired at the trade deadline. Considering the Bears gave up what is going to be an extremely early second-round pick, he needs to start making an impact.
27. Indianapolis Colts (4-8-1)
Previous Rank: 25
Jonathan Taylor hasn't produced anywhere close to the level he did last year. No matter who's playing quarterback, that's a major setback for the offense.
28. Carolina Panthers (4-8)
Previous Rank: 28
After a disappointing rookie year and a slow start to 2022, Terrace Marshall is beginning to emerge as a playmaker for Carolina. Continuing that trend to close out the season could help the former second-round pick establish himself as the long-term WR2 alongside D.J. Moore.
29. New Orleans Saints (4-9)
Previous Rank: 29
Alvin Kamara had a spectacular three-touchdown performance earlier this season, but those are still his only scores this year. The star running back has to recapture his Pro Bowl form if this Saints offense is going to improve.
30. Los Angeles Rams (3-9)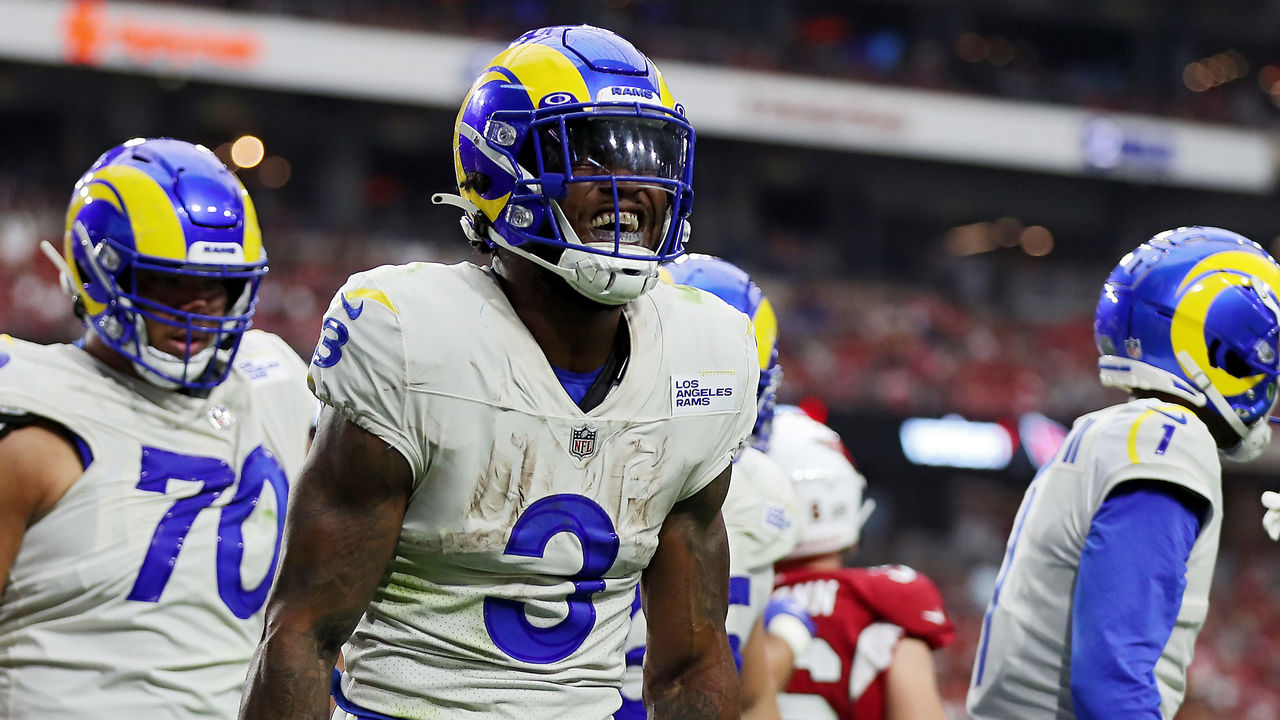 Previous Rank: 30
The Rams' offense has to lean on the run game in Matthew Stafford's absence. That makes it all the more important for Cam Akers to turn his disappointing season around.
31. Denver Broncos (3-9)
Previous Rank: 31
It's not going to make a difference where the Broncos finish this campaign. But Russell Wilson showing some signs of his previous form would go a long way toward the team feeling better about being committed to him for the foreseeable future.
32. Houston Texans (1-10-1)
Previous Rank: 32
Nico Collins is on his way to establishing himself as a top playmaker for the Texans' offense. He can parlay his increased opportunities into more production down the stretch.
Comments
✕
NFL Power Rankings - Week 14: Players who must step up down the stretch
  Got something to say? Leave a comment below!