NFL Power Rankings - Week 12: What each team should be thankful for
The NFL Power Rankings are selected by a panel of theScore's football editors.
In the spirit of Thanksgiving, we're taking a look at what each team should be thankful for.
1. Kansas City Chiefs (8-2)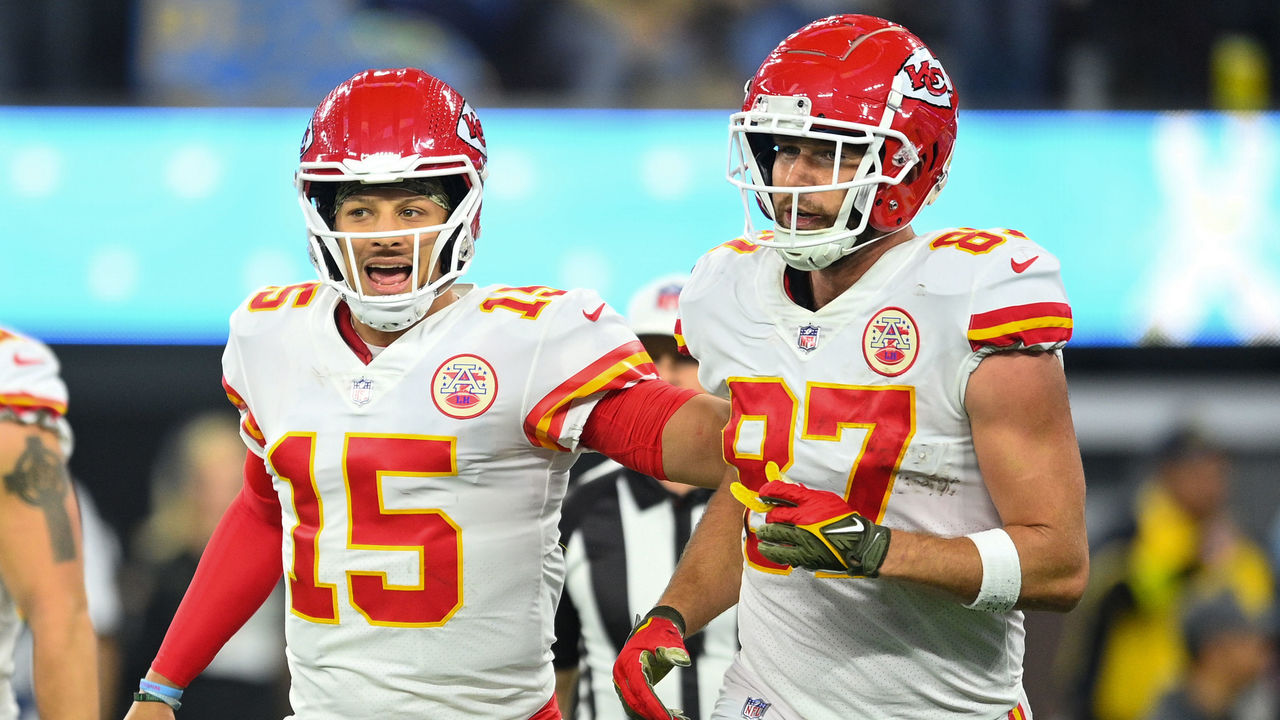 Previous Rank: 1
AFC West: This division hasn't been as competitive as we expected - the Chargers, Broncos, and Raiders are 11-19 combined. With Sunday's win against L.A., Patrick Mahomes is now 24-3 in his career against the AFC West.
2. Philadelphia Eagles (9-1)
Previous Rank: 2
O-line: The Eagles are the only team in the NFC with a top-10 grade in both pass- and run-blocking, according to PFF.
3. Dallas Cowboys (7-3)
Previous Rank: 8
Micah Parsons: No other defender has been as dominant as Parsons, who's the favorite to win the Defensive Player of the Year after finishing as runner-up during his rookie season in 2021.
4. Miami Dolphins (7-3)
Previous Rank: 4
WR duo: Tyreek Hill and Jaylen Waddle have 2,026 receiving yards combined in 2022, which is more than nine entire teams.
5. Buffalo Bills (7-3)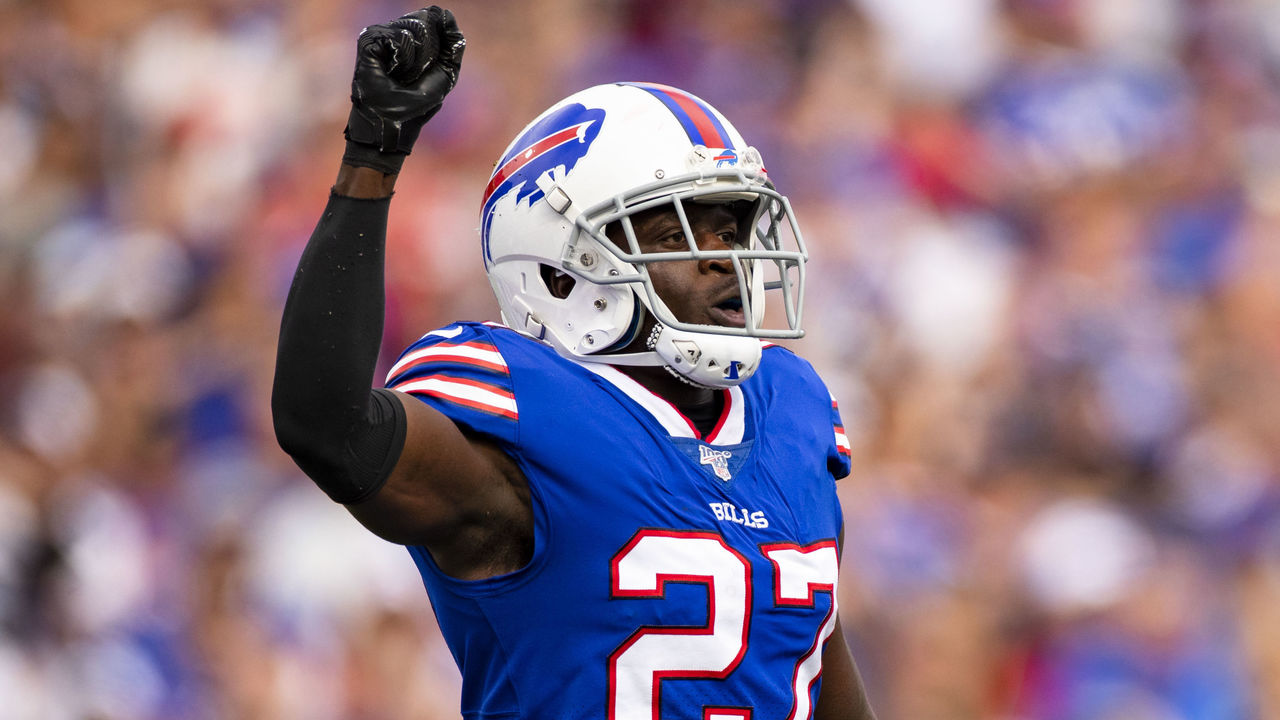 Previous Rank: 5
Tre'Davious White's impending return: Justin Jefferson and Amari Cooper totaled 306 yards and three touchdowns versus Buffalo over the last two weeks. White, the Bills' No. 1 corner, has yet to play this season as he recovers from a torn ACL but is expected to return soon.
6. San Francisco 49ers (6-4)
Previous Rank: 7
Jimmy Garoppolo: Jimmy G has clear limitations as a passer, but his experience under center has helped keep the 49ers' hopes alive after they lost starter Trey Lance to a season-ending injury in Week 2.
7. Baltimore Ravens (7-3)
Previous Rank: 6
Schedule: Baltimore's remaining 2022 opponents currently have a 26-45 combined record, which gives the Ravens the second-easiest remaining schedule this season.
8. Minnesota Vikings (8-2)
Previous Rank: 3
Short week: The Vikings have a chance to quickly put an embarrassing 37-point home loss to the Cowboys behind them with a Thursday night game on Thanksgiving Day against the New England Patriots.
9. Cincinnati Bengals (6-4)
Previous Rank: 9
Trey Hendrickson's contract: Since signing a four-year deal with Cincy in 2021 with an average annual salary that ranks only 19th among edge rushers, Hendrickson ranks sixth in the NFL in sacks (20) and second in quarterback knockdowns (25).
10. Tennessee Titans (7-3)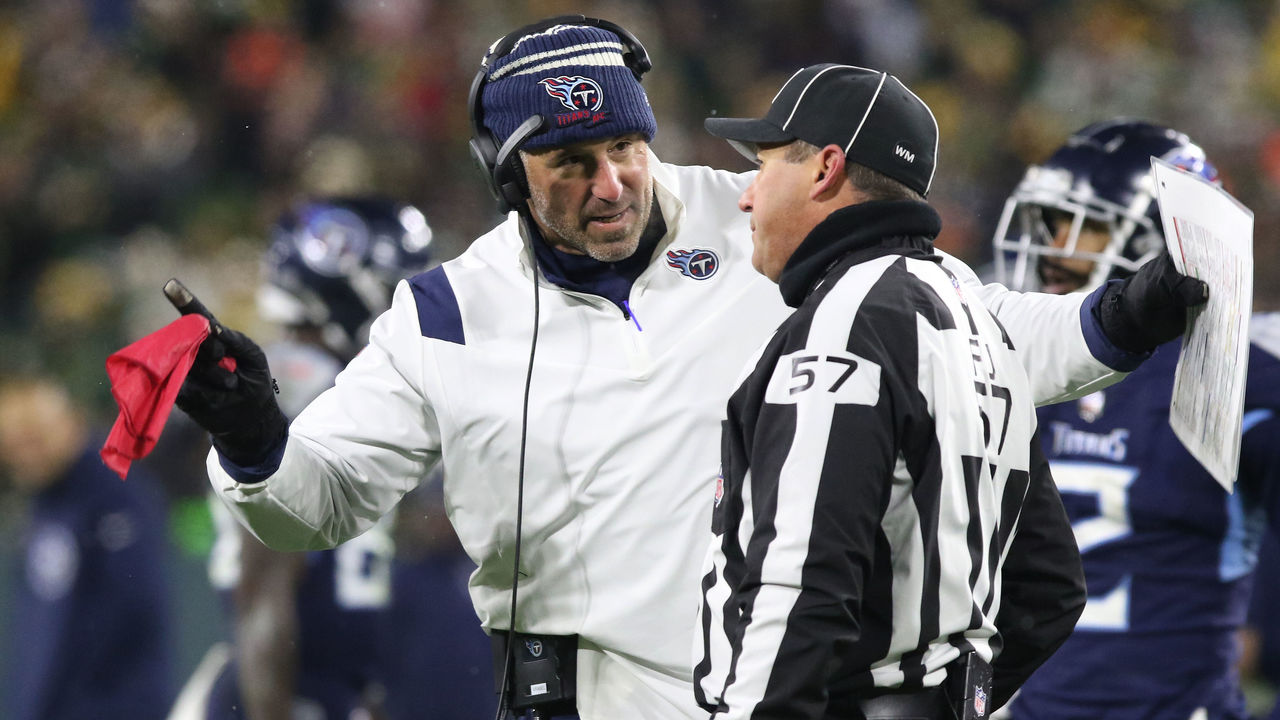 Previous Rank: 14
Mike Vrabel: Tennessee lost A.J. Brown in the offseason and has dealt with several significant injuries again. But thanks to coach Vrabel's excellent job, the Titans are on track for a third straight AFC South win.
11. Tampa Bay Buccaneers (5-5)
Previous Rank: 11
Bad NFC South: The Buccaneers are first in the NFC South despite their early season struggles. They sit at 5-5 and have a path to host a playoff game without needing double-digit wins. ​​​​​​
12. Seattle Seahawks (6-4)
Previous Rank: 12
Russell Wilson trade: The Seahawks moved on from their franchise quarterback last offseason and passed the torch to Geno Smith. The trade worked out well for Seattle, which is 6-4 and holds a playoff spot in the NFC.
13. Washington Commanders (6-5)
Previous Rank: 15
Taylor Heinicke: Heinicke has outplayed Carson Wentz, who was acquired to be the starting quarterback this offseason. The Commanders are 4-1 since Heinicke took over as the starter, and they're now in the NFC playoff hunt.
14. New England Patriots (6-4)
Previous Rank: 17
Defense: Despite being 25th in yards per game on offense this season, the Patriots are 6-4 due to outstanding play from their defense. They've allowed the second-fewest points per game this season.
15. New York Giants (7-3)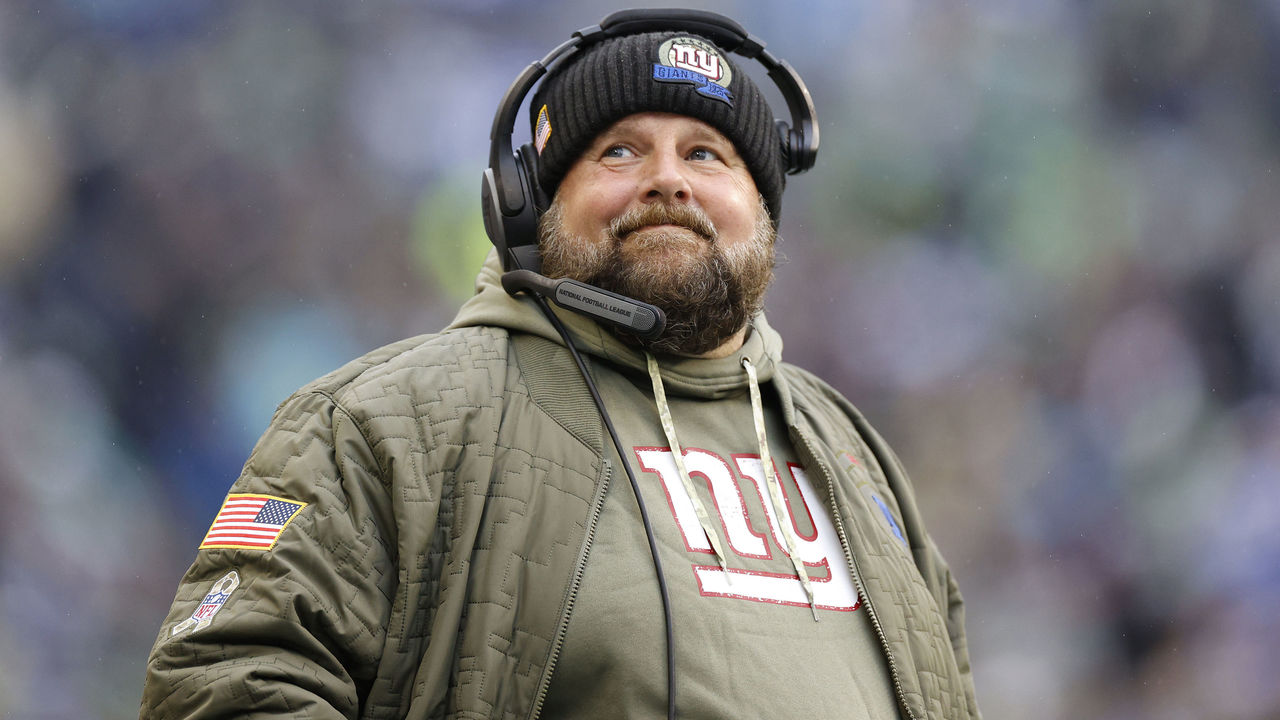 Previous Rank: 13
Brian Daboll: The Giants were 10-23 in two seasons under previous head coach Joe Judge. Daboll turned the franchise around in just 10 games: They're 7-3 and hold a playoff spot in the NFC.​​​​​​
16. New York Jets (6-4)
Previous Rank: 10
Defensive line: The Jets' investments in their defensive front are starting to pay off - they're fifth in sacks per game this season.
17. Los Angeles Chargers (5-5)
Previous Rank: 16
Justin Herbert: The Chargers are 5-5 and sitting outside the playoff picture in the AFC, but they still have one of the best young quarterbacks in the NFL. With Keenan Allen and Mike Williams getting healthy, this offense can take off in the second half of the season.
18. Atlanta Falcons (5-6)
Previous Rank: 19
Bright future: The Falcons have young building blocks on offense, like Drake London and Kyle Pitts, and are slated to have over $75 million in cap space in 2023, according to Over The Cap.
19. Detroit Lions (4-6)
Previous Rank: 22
The Rams: By moving on from Matthew Stafford, Detroit is set up nicely for the future. The Lions own the Rams' first-round pick in 2023, which gives them ammo to acquire a franchise quarterback.
20. Green Bay Packers (4-7)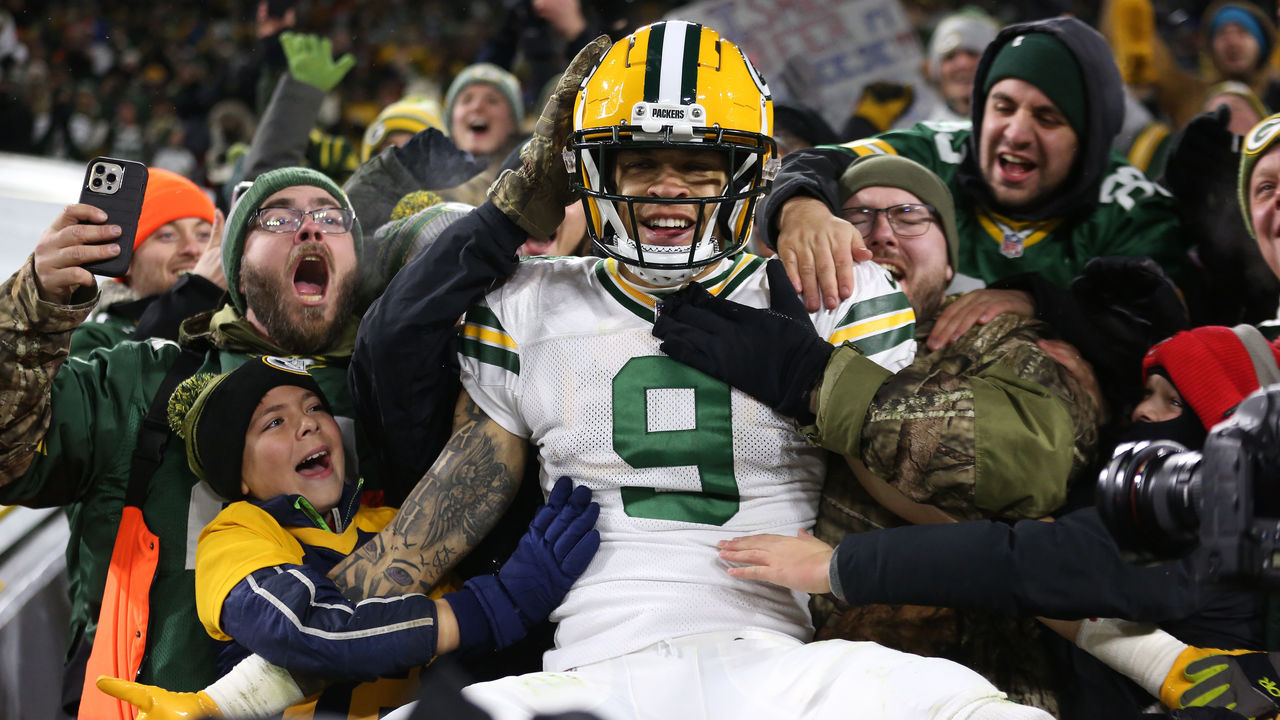 Previous Rank: 20
Christian Watson: The 23-year-old emerged as a legit weapon for quarterback Aaron Rodgers. He has five touchdowns in his last two games.
21. Arizona Cardinals (4-7)
Previous Rank: 18
Commitment: OK, maybe the Cardinals aren't thankful for this, but Kliff Kingsbury and Steve Keim sure are. The head coach and general manager received extensions running through 2027 for reasons that are becoming increasingly unclear.
22. Chicago Bears (3-8)
Previous Rank: 23
Justin Fields: The Bears found their new franchise quarterback. That's more important than anything else Chicago could've reasonably expected to accomplish this season.
23. Jacksonville Jaguars (3-7)
Previous Rank: 24
Doug Pederson: The Jaguars are a far more competitive team than their record would suggest. Pederson is showing the value of good coaching, as he's helped the organization move in the right direction after the Urban Meyer mess.
24. Indianapolis Colts (4-6-1)
Previous Rank: 25
Fresh starts: Is Jeff Saturday a better coach than Frank Reich? No. But something about the chaos of the last few weeks suddenly has the Colts playing their best football of the season.
25. Pittsburgh Steelers (3-7)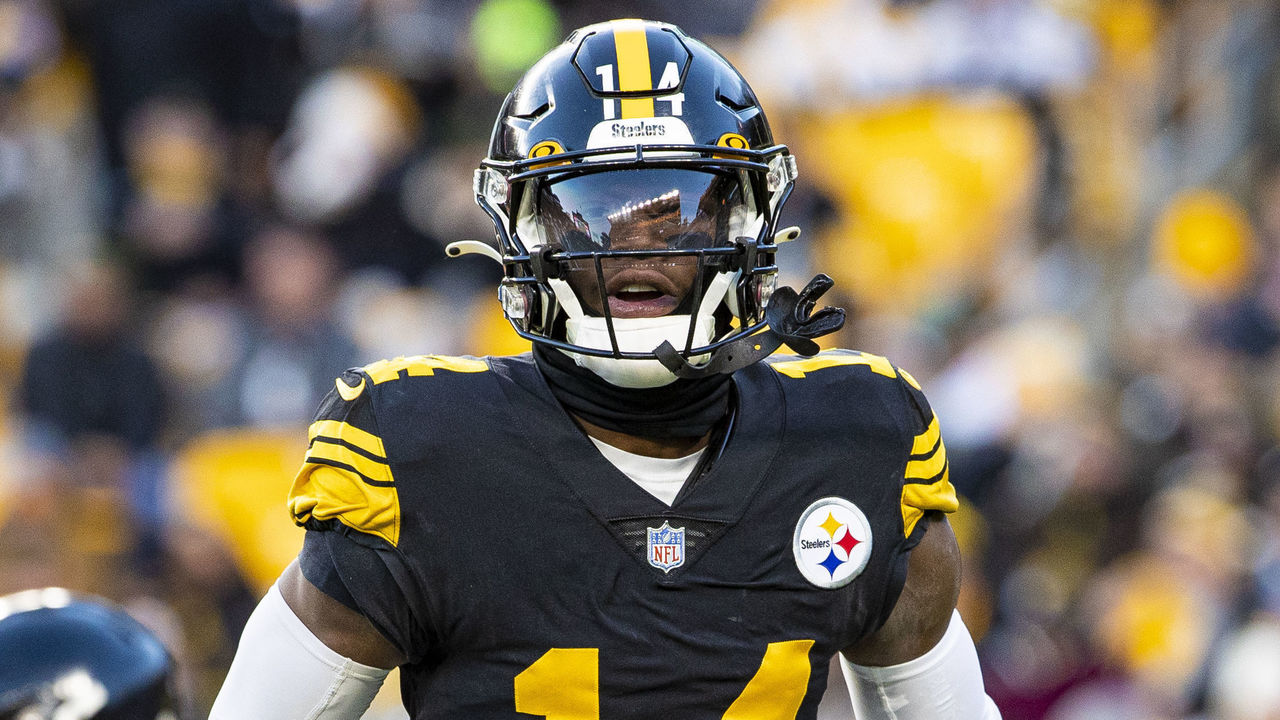 Previous Rank: 26
George Pickens: The Steelers are tough to watch right now. Their second-round rookie receiver, on the other hand, is not. Pickens is a star.
26. New Orleans Saints (4-7)
Previous Rank: 29
Good old times: The Saints are only beginning to pay the price for pushing so much money to the future in an effort to keep recent teams together. It didn't lead to a title, but it was a worthy gamble nonetheless.
27. Los Angeles Rams (3-7)
Previous Rank: 21
Ring: The Rams famously mortgaged the future to go all-in for a title. And they won. What we're seeing now may be the beginning of the long-term consequences. The rebuild will be a painful process, but it was worth it.
28. Cleveland Browns (3-7)
Previous Rank: 27
The Cowboys: Dallas was so transparent in its willingness to move Cooper last offseason that it lost all leverage in trade talks. Cleveland pulled off one of the best moves of the year when it acquired him for a late-round pick swap.
29. Las Vegas Raiders (3-7)
Previous Rank: 31
Davante Adams: The Raiders failed to live up to expectations this year, but they won't have any regrets about their biggest move of the offseason. Adams leads all wide receivers with 10 touchdowns through 10 games.
30. Carolina Panthers (3-8)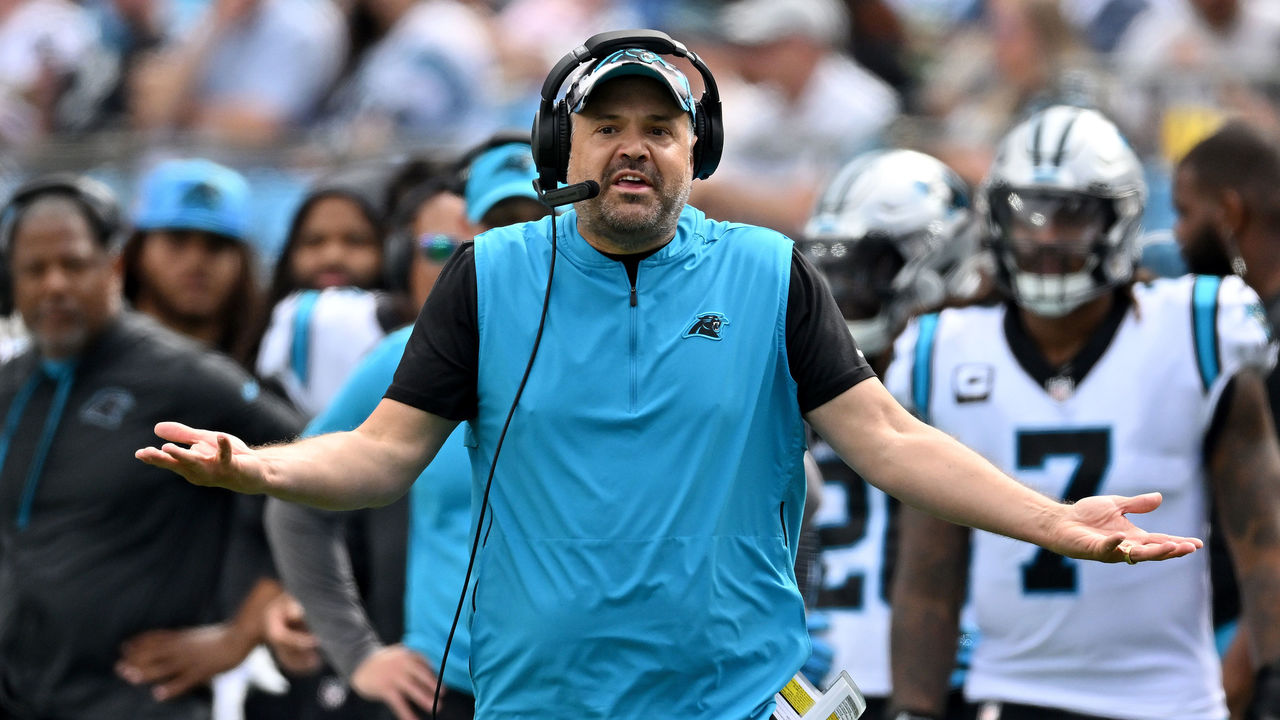 Previous Rank: 28
Deep pockets: Eating the rest of that Matt Rhule contract couldn't have been an easy decision for Panthers ownership. As we've seen since his dismissal, though, it was the right move for the future of this team.
31. Denver Broncos (3-7)
Previous Rank: 30
Scapegoats: Nathaniel Hackett has been bad, and the Broncos should absolutely make a coaching change. The seemingly inevitable move will bring optimism that a new staff is all this team needed, conveniently delaying the conversation about whether the Wilson trade was an all-time bust.
32. Houston Texans (1-8-1)
Previous Rank: 32
2023 QB class: A runaway favorite for the No. 1 overall pick, the Texans will have an opportunity to draft their quarterback of the future. With Bryce Young and C.J. Stroud expected to headline this class, Houston could get its hands on a superstar.