NFL Power Rankings - Week 11: Eagles give way to new No. 1 team
The NFL Power Rankings are selected by a panel of theScore's football editors.
1. Kansas City Chiefs (7-2)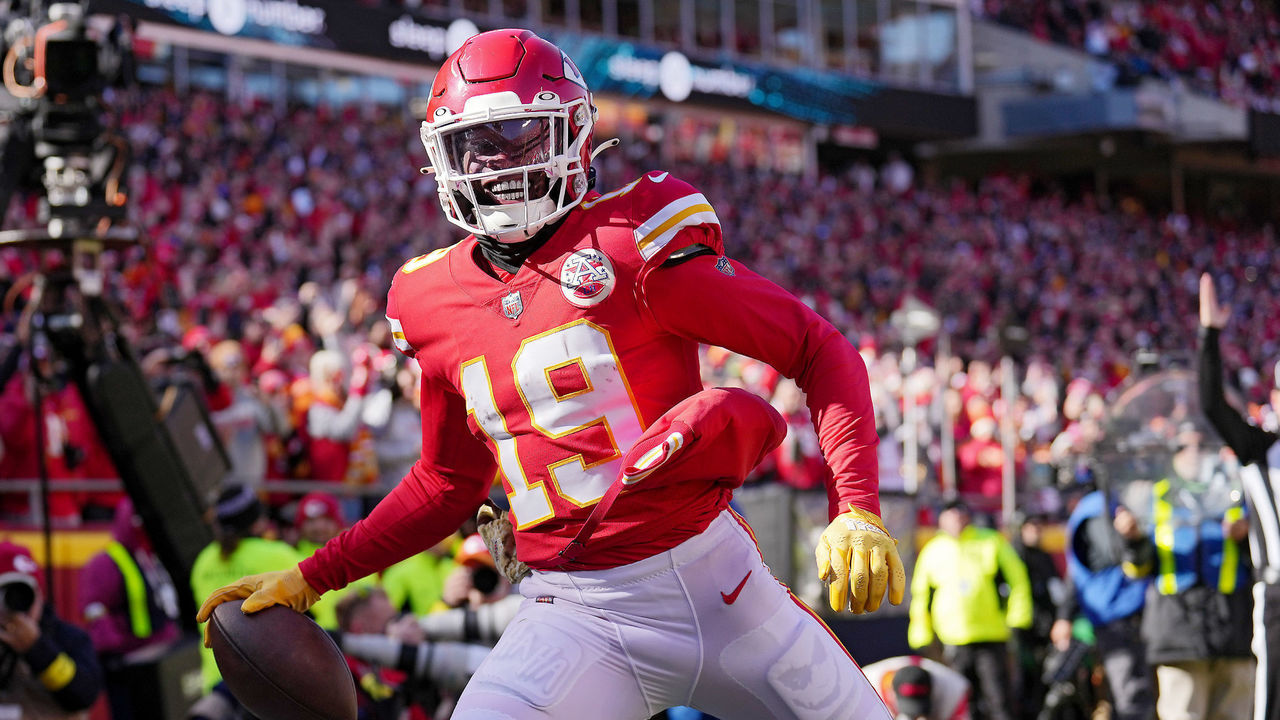 Previous rank: 2
The Chiefs take the top spot the same week Andy Reid showed off his creativity with Kadarius Toney. The rest of the league should be very afraid of Patrick Mahomes and Co. in the back half of the season.
2. Philadelphia Eagles (8-1)
Previous rank: 1
Getting outplayed by the Commanders cost Philly a perfect season, but the Eagles should rebound faster than they fall.
3. Minnesota Vikings (8-1)
Previous rank: 6
The Vikings won the game of the year in the most chaotic way possible.
4. Miami Dolphins (7-3)
Previous rank: 7
When Tua Tagovailoa starts, the Dolphins win. Simple as that.
5. Buffalo Bills (6-3)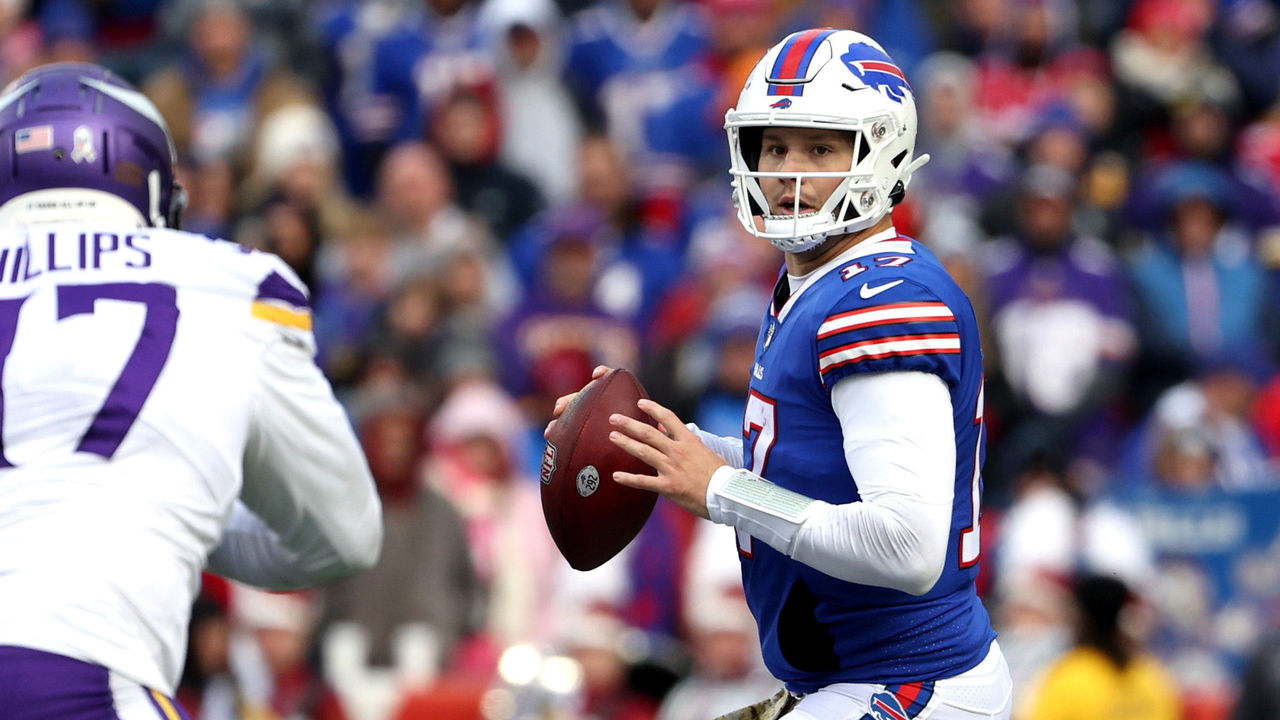 Previous rank: 3
Despite some stumbles, the Bills still have one of football's most complete rosters.
6. Baltimore Ravens (6-3)
Previous rank: 5
The bye week should help this team get healthy and focus on the season's second half.
7. San Francisco 49ers (5-4)
Previous rank: 8
If Kyle Shanahan and Co. can improve on their 2-3 road record, this team is a threat.
8. Dallas Cowboys (6-3)
Previous rank: 4
Getting both Ezekiel Elliott and Tony Pollard involved early has been the Cowboys' recipe for success. That should remain their focus moving forward once Zeke is healthy.
9. Cincinnati Bengals (5-4)
Previous rank: 10
Despite being just better than .500, the Bengals have a +43 point differential. Picking up wins without Ja'Marr Chase will go a long way in solidifying Cincy's playoff hopes.
10. New York Jets (6-3)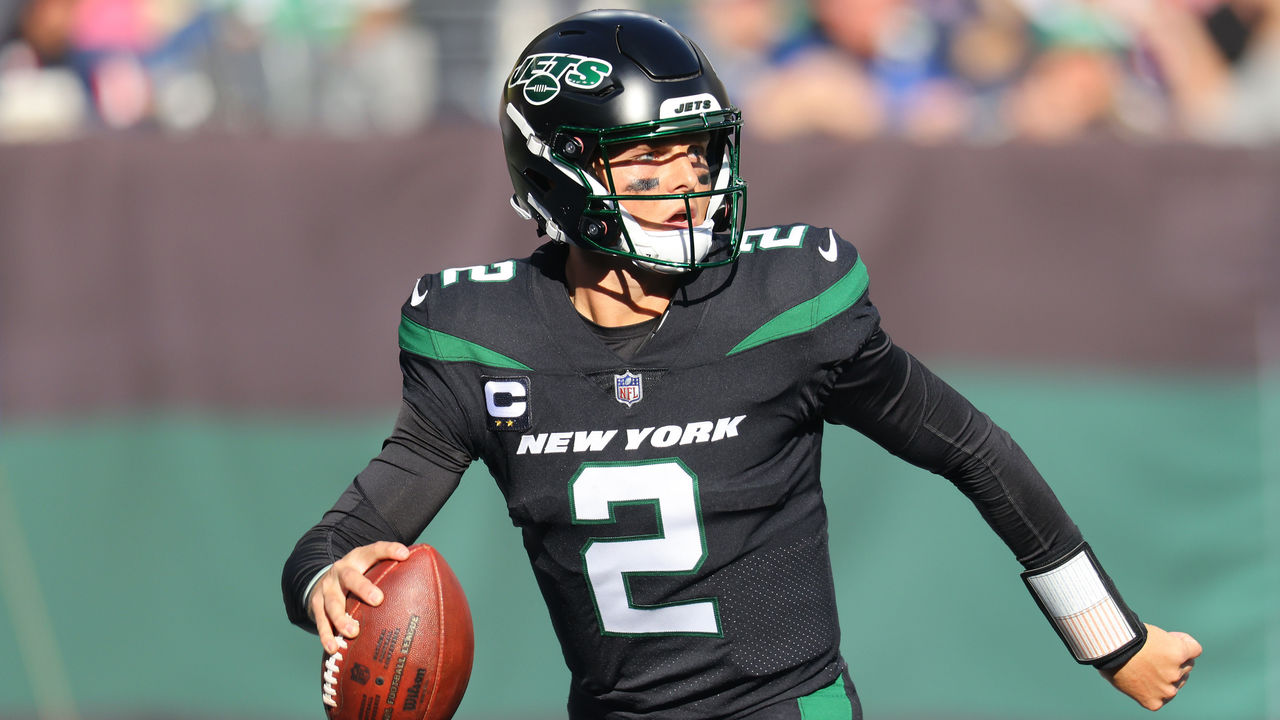 Previous rank: 11
Zach Wilson has played solid enough football since returning to the starting lineup, but his continued development will be key in determining if the Jets are a legitimate threat.
11. Tampa Bay Buccaneers (5-5)
Previous rank: 15
Tom Brady is now 4-0 in international games. More importantly, the Bucs have won back-to-back games and retaken first place in the NFC South.
12. Seattle Seahawks (6-4)
Previous rank: 9
Seattle is just barely holding on to the division lead right now, and the 49ers feel like the better team. The Dec. 15 matchup between these two squads is shaping up to be very important.
13. New York Giants (7-2)
Previous rank: 12
A relatively close win over the Texans isn't anything to get excited about, but with a victory over the Lions in Week 11, the Giants will have an 83% chance of making the playoffs - a remarkable feat given their expectations entering 2022.
14. Tennessee Titans (6-3)
Previous rank: 13
The ceiling of the Titans' offense continues to be a concern despite wins in five of their last six games. Tennessee has yet to score more than 24 points in a game this season.
15. Washington Commanders (5-5)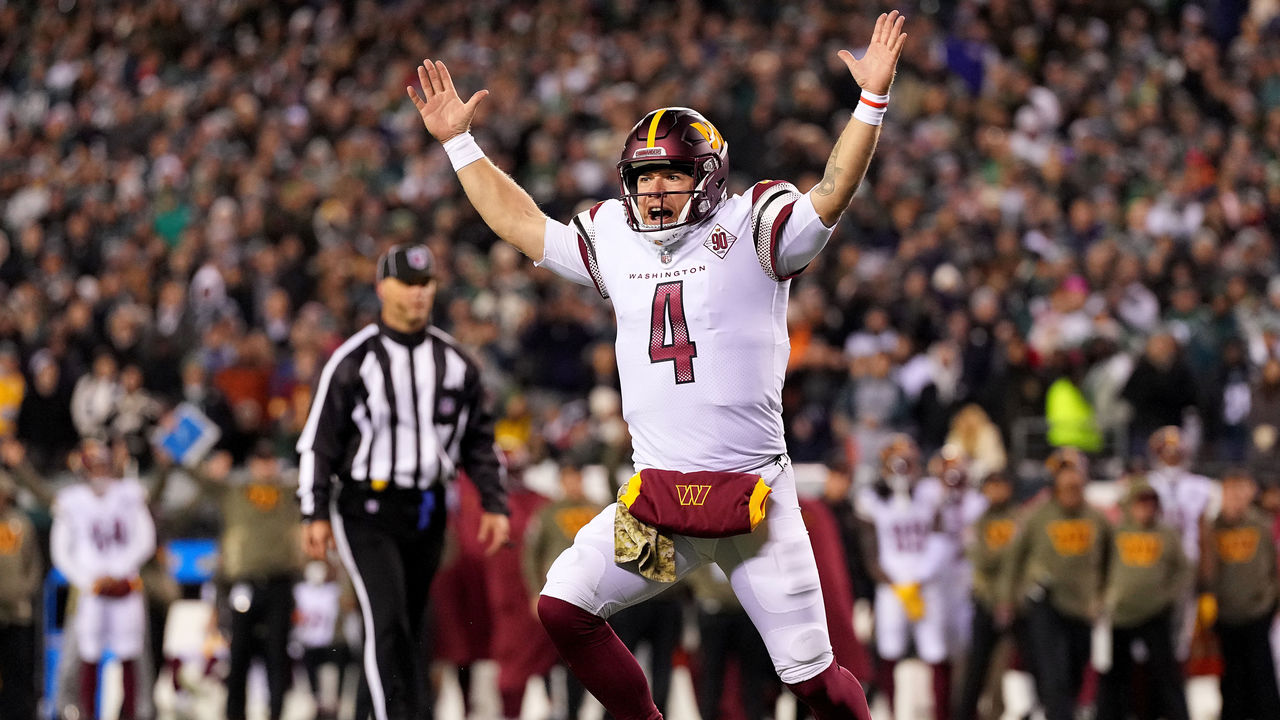 Previous rank: 19
Washington stunned the Eagles to take down the last remaining undefeated team in the league Monday night. The Commanders will look to get above .500 in Week 11 for the first time since Week 1 when they face the Texans.
16. Los Angeles Chargers (5-4)
Previous rank: 14
The Chargers need to get healthy to save their season, something we could've said a dozen times over the last decade or so.
17. New England Patriots (5-4)
Previous rank: 16
The Patriots sit tight after their bye. In a highly competitive AFC East, New England is, for once, the forgotten team - and rightfully so.
18. Arizona Cardinals (4-6)
Previous rank: 20
The Cardinals kept their season alive Sunday while also likely damning the Rams and their embarrassing championship defense. But with the 49ers next up Monday, Arizona could go straight back onto life support.
19. Atlanta Falcons (4-6)
Previous rank: 17
It's beyond time to see what rookie quarterback Desmond Ridder can do. The only person who's yet to realize it is Arthur Smith.
20. Green Bay Packers (4-6)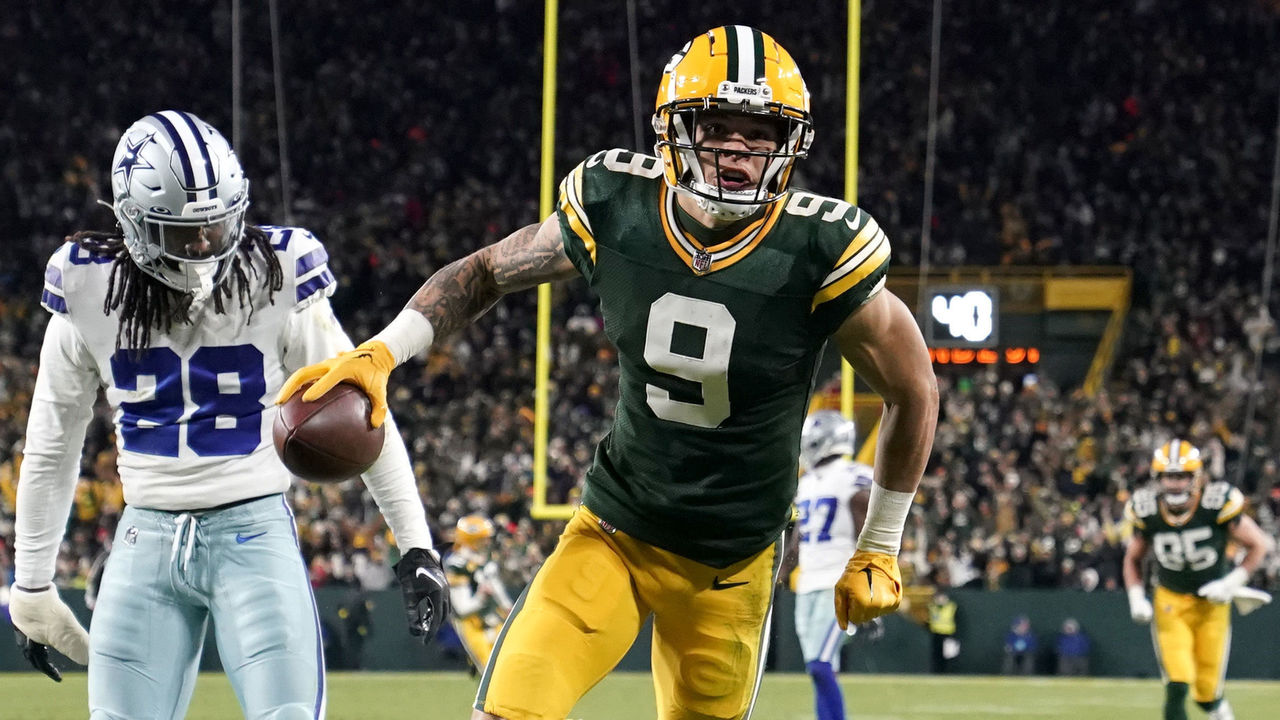 Previous rank: 27
For the first time this season, the Packers' young receivers won't be looking over their shoulders for the incoming wrath of Aaron Rodgers.
21. Los Angeles Rams (3-6)
Previous rank: 18
Put a fork in the Rams, they're done. They've now have to hope Sean McVay and Aaron Donald aren't side-eyeing the exit for retirement.
22. Detroit Lions (3-6)
Previous rank: 26
The Lions have won back-to-back NFC North games, but their upcoming schedule is brutal.
23. Chicago Bears (3-7)
Previous rank: 22
Bears fans might not be enjoying the close losses, but focus on the long term. Justin Fields is breaking out, and the team could get a top-five pick? Chicago's pain could quickly turn into joy in 2023.
24. Jacksonville Jaguars (3-7)
Previous rank: 25
Their record isn't great, but the Jaguars are showing real signs of improvement. Having a +11 point differential might be a sign that better results are ahead.
25. Indianapolis Colts (4-5-1)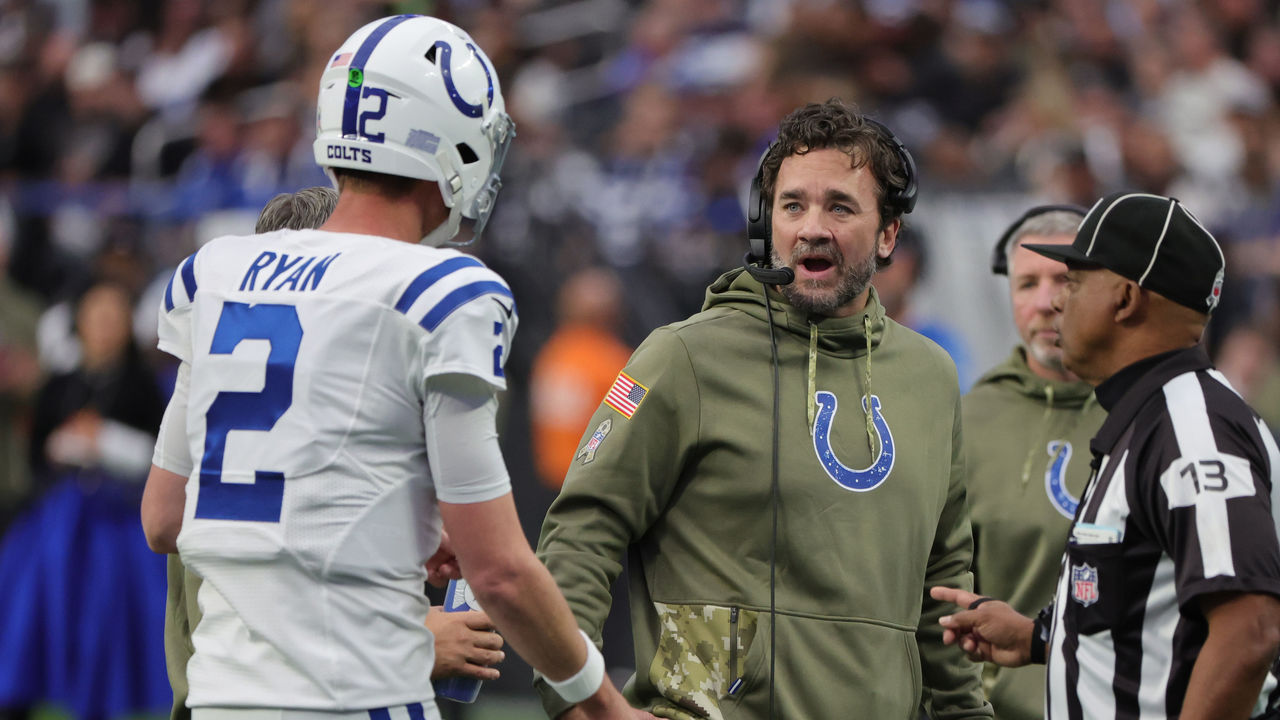 Previous rank: 28
Fortunately for the Colts, the first game of Jeff Saturday's coaching career came against the Raiders. Next week's matchup with the Eagles likely won't be so favorable.
26. Pittsburgh Steelers (3-6)
Previous rank: 29
Pittsburgh's defense came to play in last week's win over the Saints. Points remain difficult to come by, though, so the first losing season of Mike Tomlin's career is very much on the table.
27. Cleveland Browns (3-6)
Previous rank: 23
A blowout loss to the Dolphins revealed how significant the gap is between the Browns and the AFC's elite. Deshaun Watson's eventual return will be too late to save their season.
28. Carolina Panthers (3-7)
Previous rank: 31
The Panthers are still not a good team, but they've played significantly better since Matt Rhule's midseason departure. That's no coincidence.
29. New Orleans Saints (3-7)
Previous rank: 21
It turns out a 24-0 shutout win over the Raiders was more about an awful opponent than it was about the Saints figuring things out. After managing just 10 points in Pittsburgh, New Orleans has now dropped two straight.
30. Denver Broncos (3-6)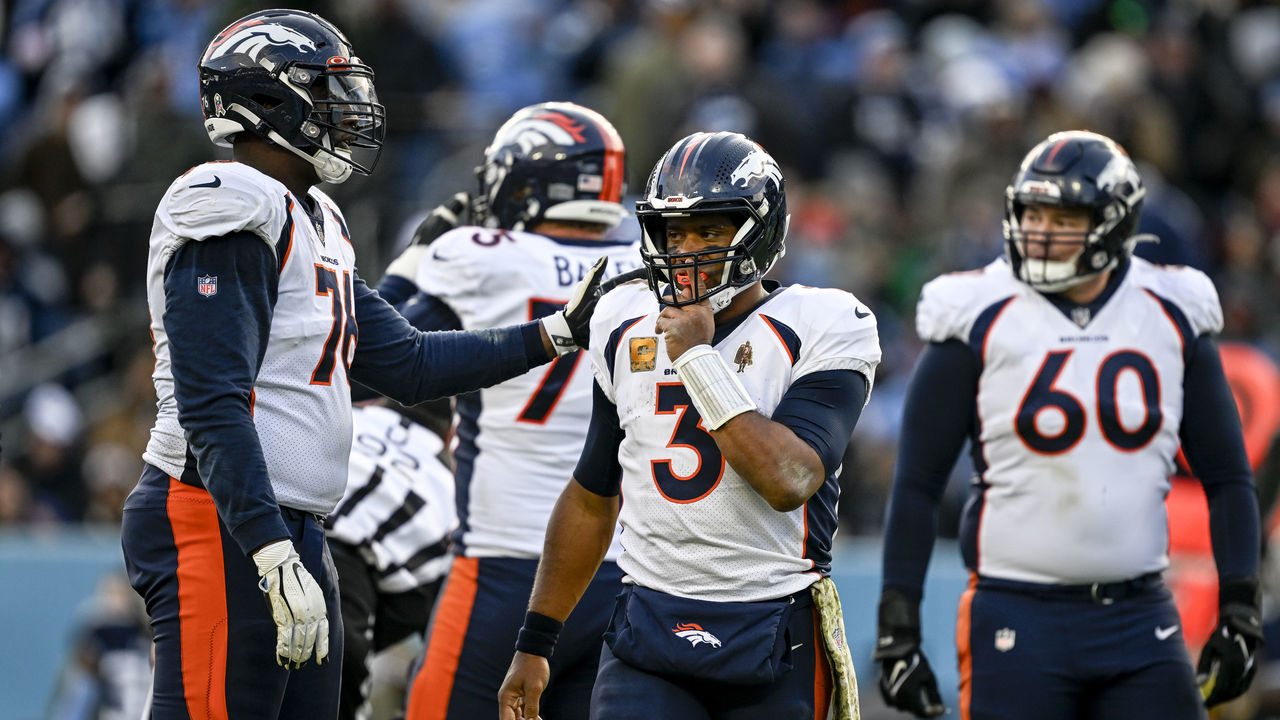 Previous rank: 24
Where do the Broncos go from here? The Russell Wilson trade has been a complete bust.
31. Las Vegas Raiders (2-7)
Previous rank: 30
From playoff hopeful to a contender for the No. 1 overall pick. The Raiders hit a brand-new low by losing to the Colts in Jeff Saturday's debut.
32. Houston Texans (1-7-1)
Previous rank: 32
Dameon Pierce continues to be the Texans' lone bright spot. He's making his case as the Offensive Rookie of the Year with 772 rushing yards, good for fifth in the league.
Comments
✕
NFL Power Rankings - Week 11: Eagles give way to new No. 1 team
  Got something to say? Leave a comment below!