Pittman, Olave showcasing their skills in first 3 weeks
Justin Casterline / Getty Images
Third-year Colts wide receiver Michael Pittman Jr. has quickly established himself as a bona fide No. 1 receiver in the NFL. His rapid ascent from second-round pick to household name has caught the eye of the entire league.
One NFL GM compared him to Larry Fitzgerald. "Just the way he's able to separate at the line and also at the top of his routes," he told theScore. "His size, too. … Going to be one of the best for a long time."
Getting a good release at the line of scrimmage and separating from corners is paramount for any wide receiver. What makes Pittman different?
"He always has a good plan of what he wants to do," an NFL offensive coach told me. "If he's pressed, he's strong enough to counter, and the basketball background that we've talked about is very clear."
Last season, Pittman put together his first 1,000-yard campaign. He lit up the Texans in this season's opener for nine catches, 121 yards, and a touchdown (although a hamstring injury held him out of Week 2 and hampered him in Week 3, when he caught eight passes for 72 yards in the upset win over the Chiefs).
Players like Fitzgerald, Davante Adams, and Anquan Boldin possessed great technical skills as bigger receivers who didn't necessarily run the 40-yard dash in 4.4 seconds.
Pittman, who's yet to turn 24, seems to have all the tools to be one of the next great ones.
Rookie standout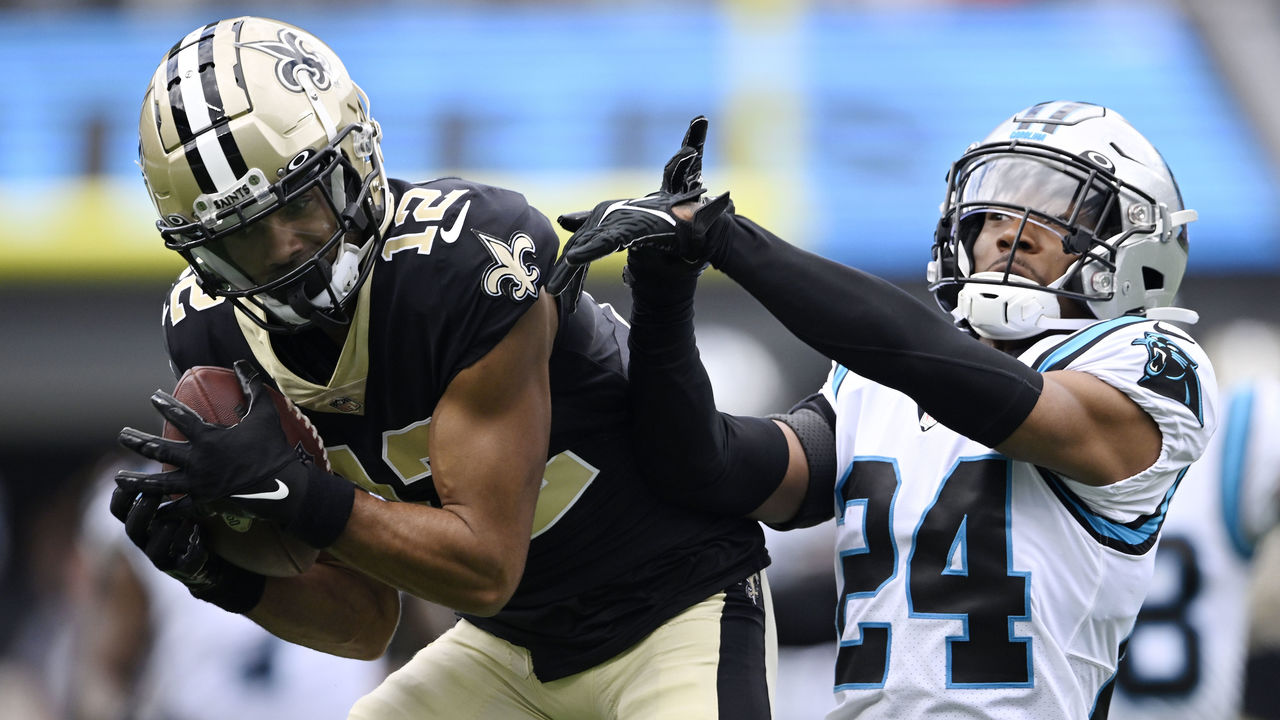 Speaking of young receivers, Saints rookie Chris Olave has put together a sensational three-game stretch to begin his NFL career.
"Usually most guys are one or the other (fast or good route-runners)," Brian Hartline, Olave's receivers coach at Ohio State, told me. "He's very cerebral too. He's smart. He's gonna feel spaces and use his speed the right way."
The right way has put Olave ahead of all rookies in yardage. Over the last couple of weeks, he's been downright dominant, amassing 14 catches for 227 yards and a robust 33.8% share of Saints targets.
Olave entered the league known for both his speed and his advanced route running.
Hartline, using basketball as a reference point, says Olave will "slide through the lane like he's Dwyane Wade."
"He's gonna get a good release," added Hartline, a former NFL receiver himself for seven seasons with Miami and Cleveland. "He's gonna reset your hips and he's gonna come out perfectly from his break."
Flag on every play
The NFL made headlines earlier this week when it announced the end of the Pro Bowl in its original form.
With dwindling TV ratings and ever-present injury concerns, the league is shifting its all-star game to a flag football format.
The league essentially views the change as a way to avoid injuries while providing a new level of entertainment for the fans and players. The switch may boost the NFL's participation rate; for the 2016 game, the league had to extend invitations to a record 135 players to fill the 88 Pro Bowl spots.
Judging by the reaction on social media, it's a move seemingly welcomed by all - including former Seahawks Pro Bowl linebacker K.J. Wright.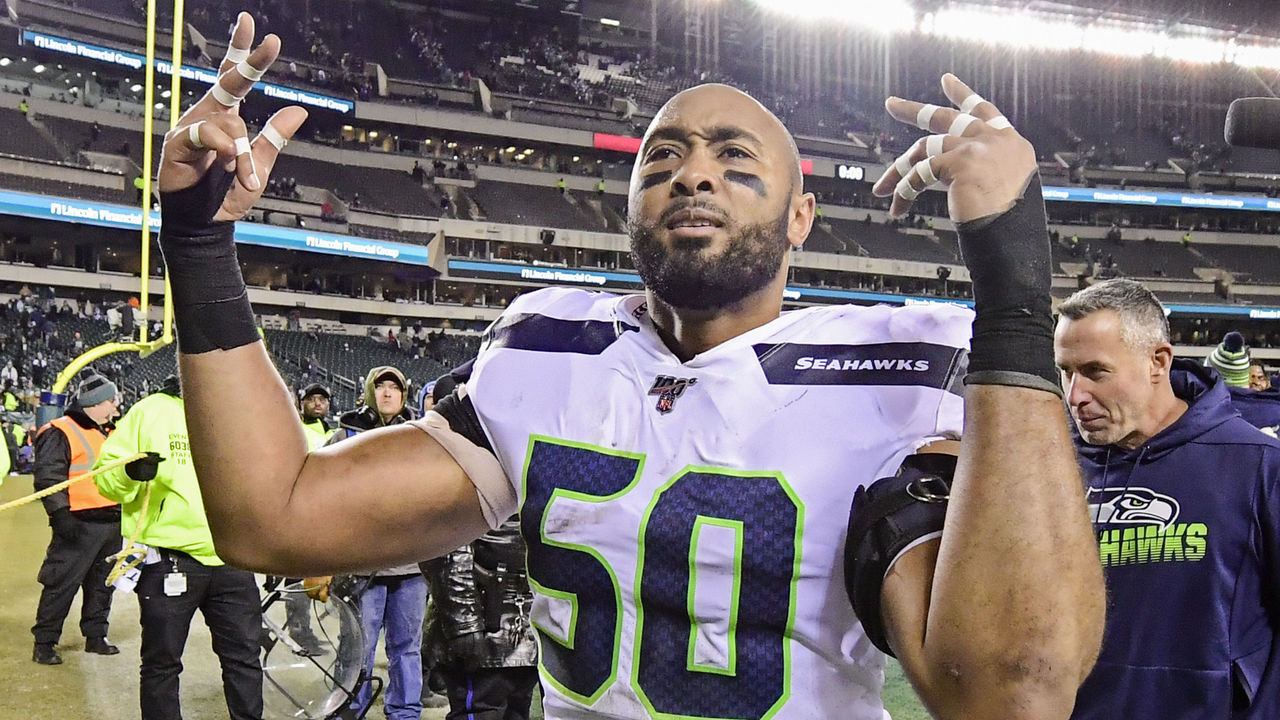 "They're giving the people what they want!" Wright told me.
"This change is safer for the players and will be more enjoyable for the fans to watch. If they just bring back the 225 bench press challenge, life will be good."
While injuries during the Pro Bowl have been rare over the years, the league hasn't been immune to them either.
In 2016, Bengals tight end Tyler Eifert suffered an ankle fracture and never reached the same heights in his career again.
Perhaps we are witnessing the beginning of a seismic shift in the way the league views football and its future.
Troy Vincent, the NFL's executive vice president of football operations and former first-team All-Pro cornerback, recently told the Associated Press: "When we talk about the future of the game of football, it is, no question, flag."
Jordan Schultz is theScore's NFL insider and senior NBA reporter. Follow him on Twitter, Instagram, and TikTok.