Tom Brady's backups are influencing storylines around the NFL
Getty Images / Photo illustration by theScore
Tom Brady declined to kick his feet up the past two Wednesdays. The Tampa Bay Buccaneers devised, then ditched plans to excuse him from practice weekly, figuring the 45-year-old star doesn't need the rest to stay spry deep into the season.
Brady isn't the oldest NFL quarterback ever - the late George Blanda tossed a touchdown dart downfield at 47 - but his longevity astounds. Over 319 starts, Brady has shattered the career records for passing attempts, completions, yardage, and touchdowns, plus those for wins and Super Bowl rings. He hasn't missed a game because of injury since 2008, the year Blaine Gabbert, his 32-year-old backup, graduated from high school.
Spelling Brady in practice is Gabbert's time to shine. Gabbert signed with Tampa Bay in 2019 but has thrown a mere 27 passes for the Bucs, playing exclusively in garbage time of blowout victories that Brady keyed. Once a top-10 draft pick, Gabbert now drifts into view when Brady spikes a tablet.
Brady's past and present backups - Gabbert has many predecessors in the role - are an eclectic group. They're interesting for their own reasons. Quarterbacks who once rode pine for the New England Patriots, hoping to lead a drive or three during a championship season, are now influencing storylines around the league.
Jimmy Garoppolo: Once thought to be Bill Belichick's preferred successor to Brady, Garoppolo quarterbacked the San Francisco 49ers to multiple deep playoff runs but opened this season in limbo. Starting again now that Trey Lance is injured long term, he backpedaled out of his end zone last weekend in a one-point loss. Meanwhile, the visual artist and Niners fan who's drawing him daily until he's traded is on Day 241 of her social-media project.
Jacoby Brissett: The Cleveland Browns are 2-1 because Brissett has filled in capably while Deshaun Watson serves his suspension. Comfortable deferring to NFL rushing leader Nick Chubb, Brissett ranked 26th in passing yards through Week 3 but was ninth in completion rate (66.3%) and seventh in expected points added per play (0.178), per Ben Baldwin's database. He was unobtrusively efficient when he quarterbacked New England to a big win during Brady's 2016 four-game Deflategate ban.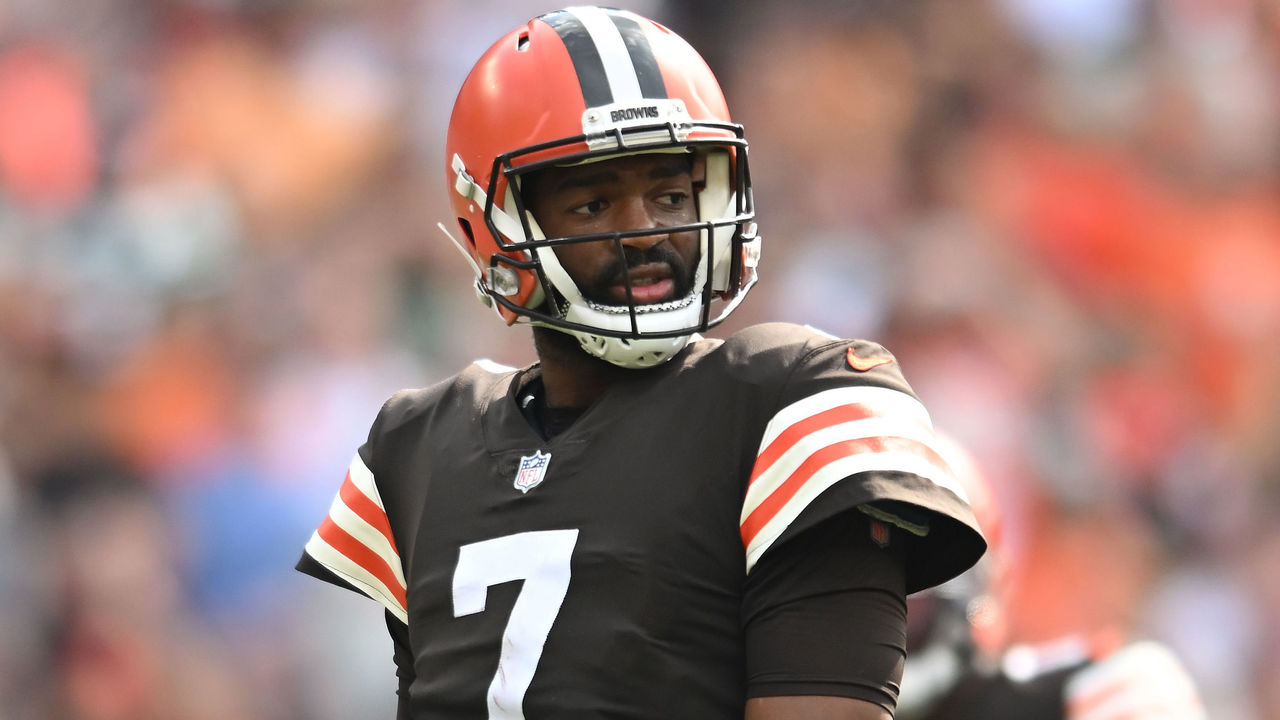 Kevin O'Connell: The rookie head coach's Minnesota Vikings are pushing the Green Bay Packers for divisional control. O'Connell improved to 2-0 in NFC North matchups last weekend by ending the Detroit Lions' record 18-quarter touchdown streak. Drafted to New England in the third round in 2008, he threw six passes in relief of Matt Cassel that season when ACL and MCL tears shelved Brady.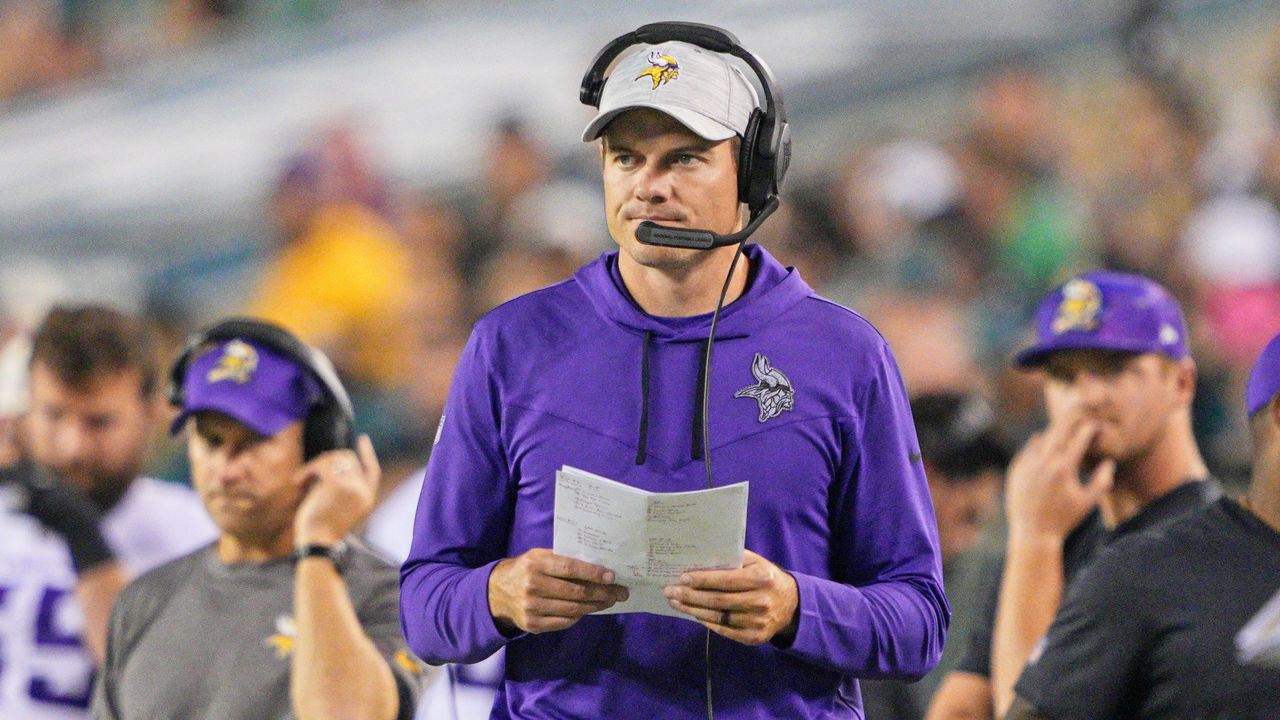 Brian Hoyer: Seven teams have employed this 36-year-old journeyman, but Belichick keeps beckoning. Hoyer's job in his third stint as Patriots backup is to support the development of Mac Jones, the face of New England's post-Brady future. Jones is out Sunday with an ankle injury, elevating Hoyer to starter for the time being. Good thing he was around to witness two of Brady's three MVP seasons (2010, 2017).
"I never felt dumb asking him a question. He would always explain things to me," Hoyer told ESPN in 2017 while reflecting on the start of his career for an NFL Countdown feature about the Brady backup experience.
"Had I gone somewhere else and played with somebody else and didn't learn from him, I wouldn't have (been) prepared to play when my time was called."
The archetype of who backs up Brady has evolved over his 23 seasons. Pro Bowlers filled the role when he was young. Drew Bledsoe signed a 10-year deal in 2001 that entrenched him as Patriots starter, only to be rocked and injured on the Mo Lewis hit that triggered Brady's rise. Bledsoe threw a TD off the bench in the AFC Championship Game, was a bystander to New England's first Super Bowl win, and promptly was swapped to the Buffalo Bills.
Doug Flutie and Vinny Testaverde spelled Brady in back-to-back years when each of those veterans was 43. Flutie, the Boston College and Canadian Football League legend, drop-kicked an extra point in his career finale to elicit a rare smile from Belichick. Testaverde set an NFL record - first player to throw a TD pass in 20 straight seasons - when he found Troy Brown at the back of the end zone on New Year's Eve 2006.
The Patriots drafted potential heirs - from Ryan Mallett to Jarrett Stidham - who threw more interceptions than scores and never gained traction. One seventh-round pick broke out when disaster struck. A fourth-year pro in 2008, Cassel capitalized on his chance to cover for Brady, ranking seventh in EPA/play as New England went 11-5 yet missed the playoffs. The Kansas City Chiefs traded for Cassel, and he stuck in the league for another decade.
Some Brady backups, including Arizona Cardinals coach Kliff Kingsbury, never tossed a pass as his teammate. Others authored one highlight. Damon Huard's lone pass attempt fell incomplete, but he sneaked for four yards and a first down on a fake punt in 2002. When New England chased perfection in 2007, Matt Gutierrez's single throw sprung Donte Stallworth for a 15-yard gain.
"It was actually a screen," Gutierrez recalled to theScore recently. "Donte did most of the work."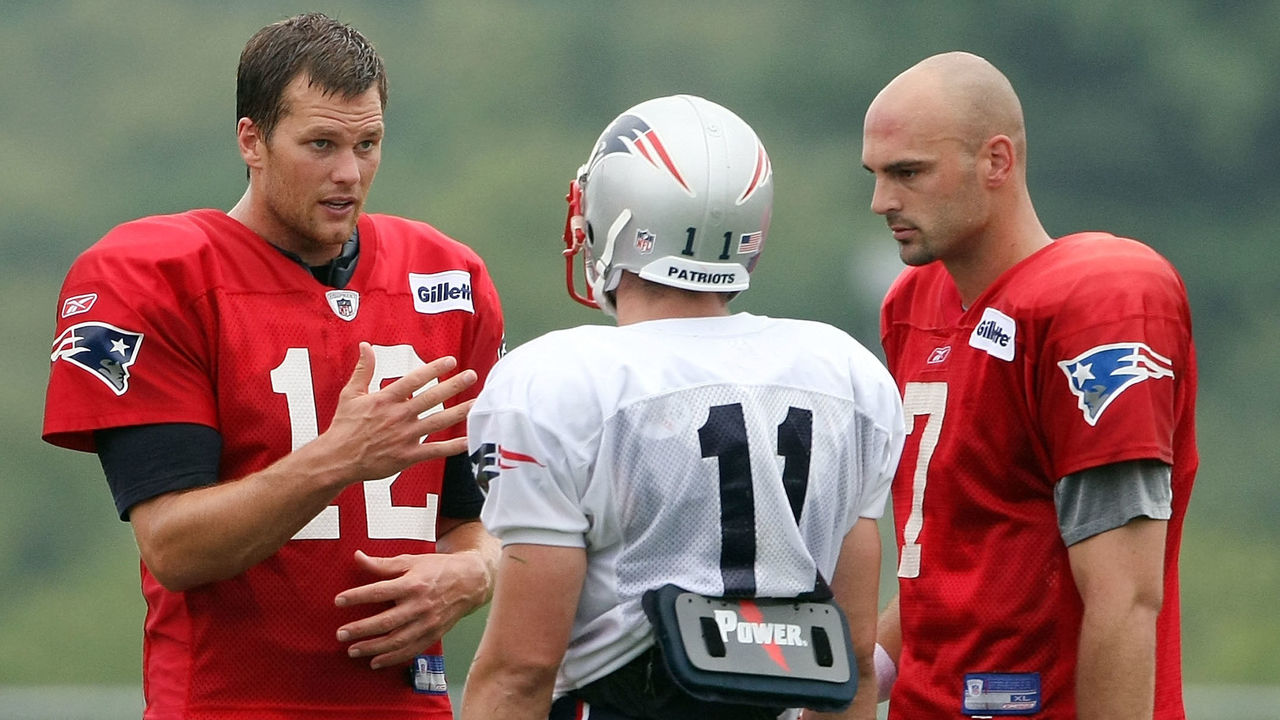 Gutierrez, a career 2-for-2 passer, joined the Patriots as an undrafted rookie after Brady won his first few titles. His contributions to winning were subtle. Beyond staying ready to play in case of emergencies, Gutierrez tested the defense and chipped in on special teams wherever needed in practice.
He saw what made Brady great. Generous with his time and knowledge, Brady convinced him that preparation, as much as arm talent or nerve, unlocks excellence.
"A lot of football and a lot of the quarterback position is pretty mundane. You look at the same things repetitively and try to perfect the craft," Gutierrez said. "A lot of people don't have the attention span for that or the drive to be that detailed. His consistency on those things, I thought, was really important and really impressive."
Brady's backups now coach high school football in Arkansas (Mallett) and run wineries in Washington state (Bledsoe with his family; Huard with Dan Marino). Four who started elsewhere after leaving the Patriots - Cassel, Hoyer, Garoppolo, and Brissett - have combined to earn $260 million in the NFL, Spotrac estimates.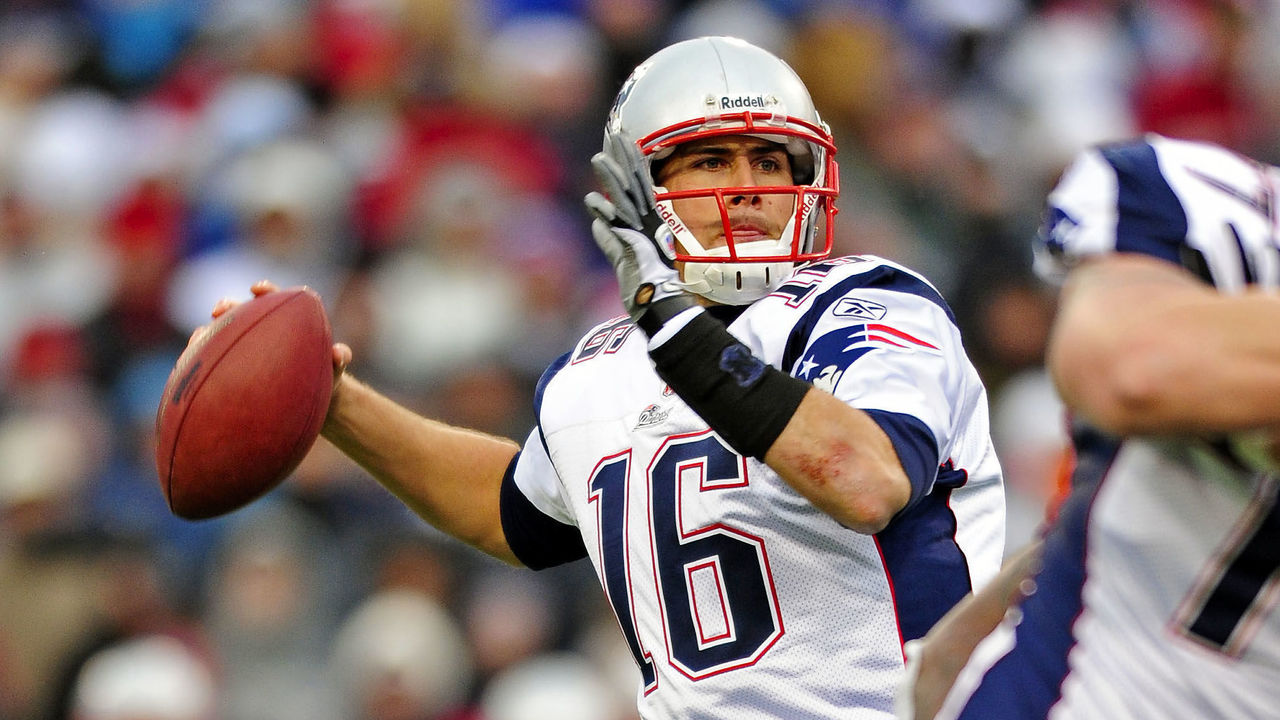 Cassel, an NBC Sports Boston analyst nowadays, hyped Brady's arm and accuracy toward the end of the preseason.
"The guy is ageless. He threw (a) 20-yard frozen rope to Julio Jones on the right sideline. He's a guy who's continued to put the best effort out there," Cassel said in an Instagram video. "I can't wait to see what the season brings."
Gutierrez is a commercial realtor in the Bay Area, where he applies lessons about diligence and focus that he absorbed in the New England QB room. Like Brady, the top pros in his field are early risers.
"They come in at 6:30, 7:00 in the morning," Gutierrez said. "It's not a very sexy answer. But that is truthfully one of the parallels: It's about consistency. Beyond that, it's being competitive and trying to figure out how to master your craft and how to win.
"When I went to New England, I learned a whole other level of football than I even knew existed, as far as schematics and strategizing," he added. "I always enjoyed that part of the game. In my business now, I enjoy that part of the job."
Nick Faris is a features writer at theScore.