NFL Power Rankings - Week 4
theScore's NFL Power Rankings take a weekly spin around the league to assess where every team stands.
1. Philadelphia Eagles (3-0)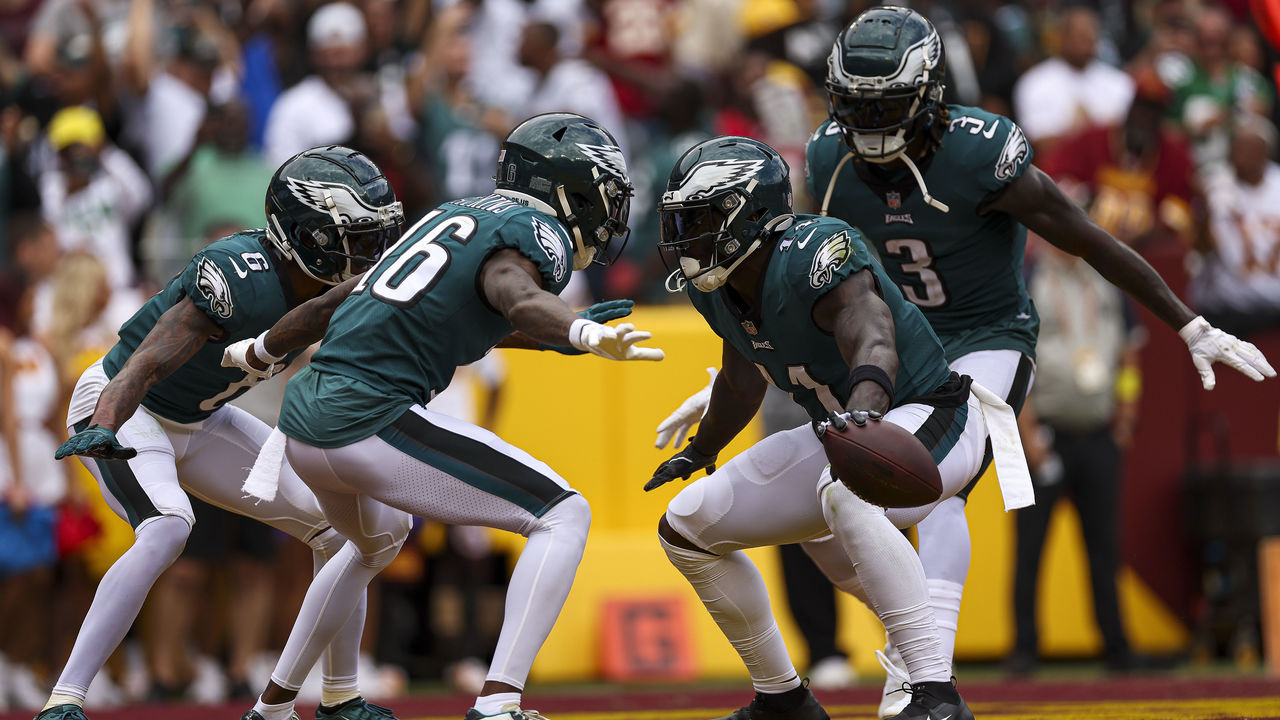 Previous Rank: 5
At a time when a few of the league's elite teams have begun to slip, the Eagles have looked nearly flawless. Jalen Hurts' continued growth - and emergence as the early MVP front-runner - has been the leading factor in Philly going from ascending team to legit Super Bowl candidate.
2. Miami Dolphins (3-0)
Previous Rank: 6
Miami continues to prove itself as a legitimate contender, following up last week's epic comeback with a gutsy win over divisional rival Buffalo. Tua Tagovailoa came back down to earth after producing video game numbers against the Ravens.
3. Buffalo Bills (2-1)
Previous Rank: 1
The Bills' struggle in the South Florida sun ultimately led to their first defeat of the regular season. Buffalo is going to need to find some help in a secondary that is still missing Tre'Davious White and won't have Micah Hyde for the remainder of the campaign.
4. Kansas City Chiefs (2-1)
Previous Rank: 2
Multiple mishaps resulted in Kansas City's first loss of the season. Patrick Mahomes & Co. looked mortal, scoring two touchdowns among the Chiefs' four trips to the red zone.
5. Green Bay Packers (2-1)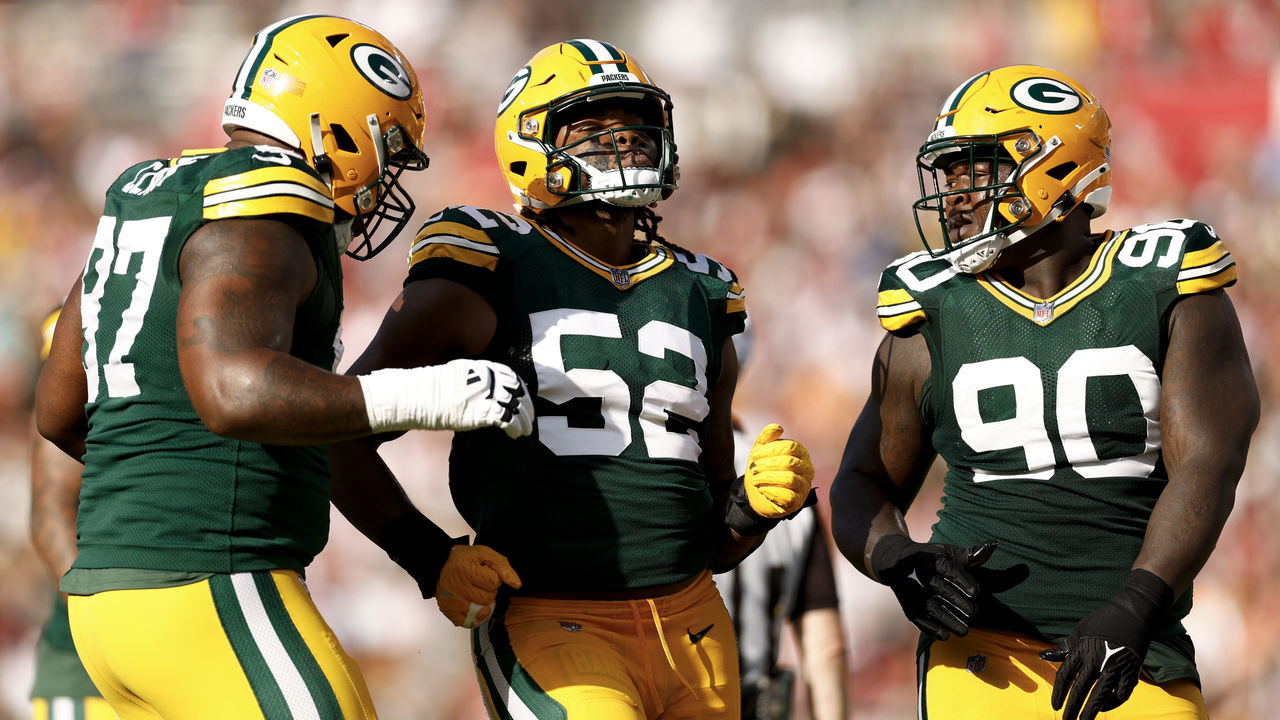 Previous Rank: 8
Green Bay has done well to bounce back from a disappointing Week 1 loss. Sunday's win over Tampa Bay confirms this team is still very much in the upper echelon of the NFL - only this time, it's the defense leading the way.
6. Tampa Bay Buccaneers (2-1)
Previous Rank: 3
There's only so much Tom Brady can do with so many receivers out of the lineup. At full strength, however, there aren't many better rosters in the league.
7. Los Angeles Rams (2-1)
Previous Rank: 7
The Rams have won two straight, but the offense needs to find its rhythm if this team is planning on defending its Super Bowl title.
8. Baltimore Ravens (2-1)
Previous Rank: 9
Contract extension discussions - or lack thereof - are clearly not impacting Lamar Jackson's play. The former MVP has ascended to another level, passing for 218 yards and rushing for 107 with five total TDs against the Patriots.
9. Minnesota Vikings (2-1)
Previous Rank: 11
A dramatic comeback win over the division-rival Lions has the Vikings back in business. Getting Justin Jefferson more involved is a must for this team to make good on its potential.
10. Jacksonville Jaguars (2-1)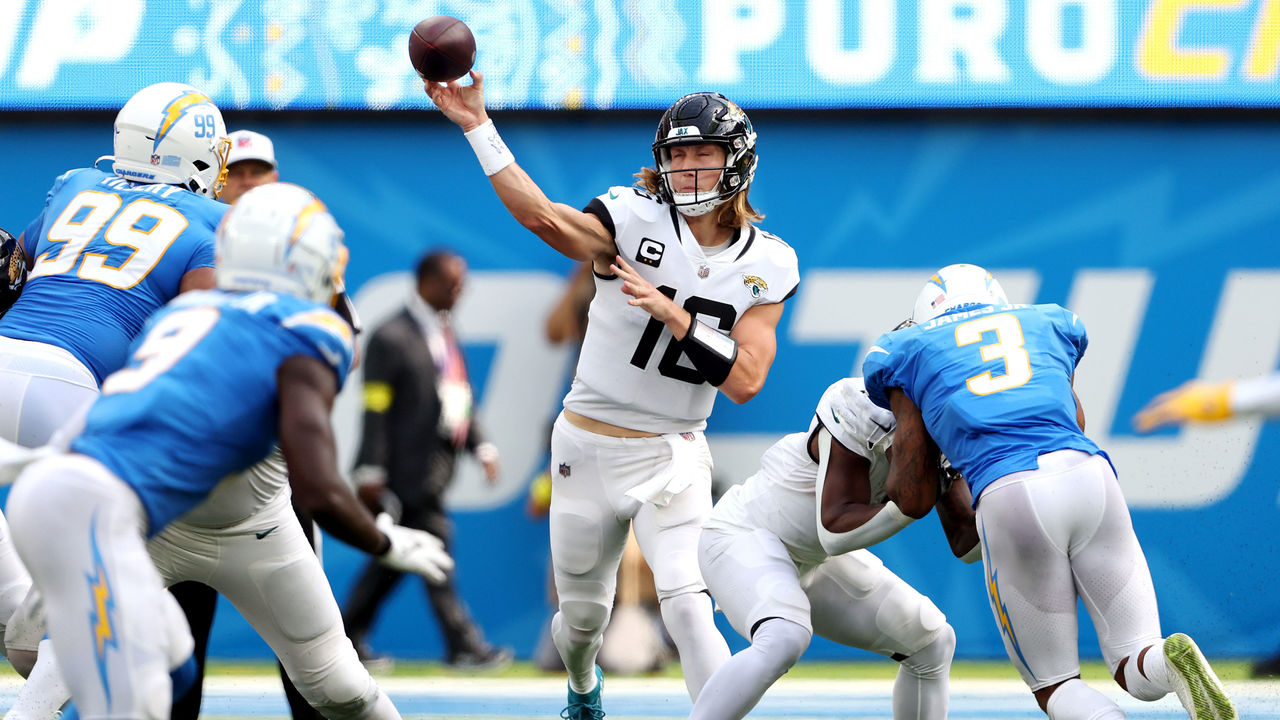 Previous Rank: 25
Is the NFL ready to consider the Jaguars true contenders? Concerns regarding Trevor Lawrence's capabilities should subside after he tallied five touchdowns to zero interceptions in impressive back-to-back victories.
11. Los Angeles Chargers (1-2)
Previous Rank: 4
It's been a miserable couple of weeks for the Chargers, who followed up a loss to the Chiefs with a thrashing from the Jags. L.A. could certainly help an ailing Justin Herbert by improving a league-worst rushing attack that is averaging 2.6 yards per carry and 59 yards per contest.
12. Dallas Cowboys (2-1)
Previous Rank: 13
Two straight wins without Dak Prescott is a testament to how much talent there is elsewhere on this roster. The Cowboys could be primed for a run when their quarterback returns.
13. Cincinnati Bengals (1-2)
Previous Rank: 15
Cincinnati finally successfully protected Joe Burrow and ultimately won its first game of a young season. After gifting four interceptions to the opposition in Week 1, the Bengals passer has tossed six TDs despite being sacked 15 times through three weeks.
14. Denver Broncos (2-1)
Previous Rank: 14
It's been a bumpy ride for Broncos Nation and Russell Wilson this season. However, Denver's defense has been cooking, limiting the opposition to a measly 12 points per contest.
15. San Francisco 49ers (1-2)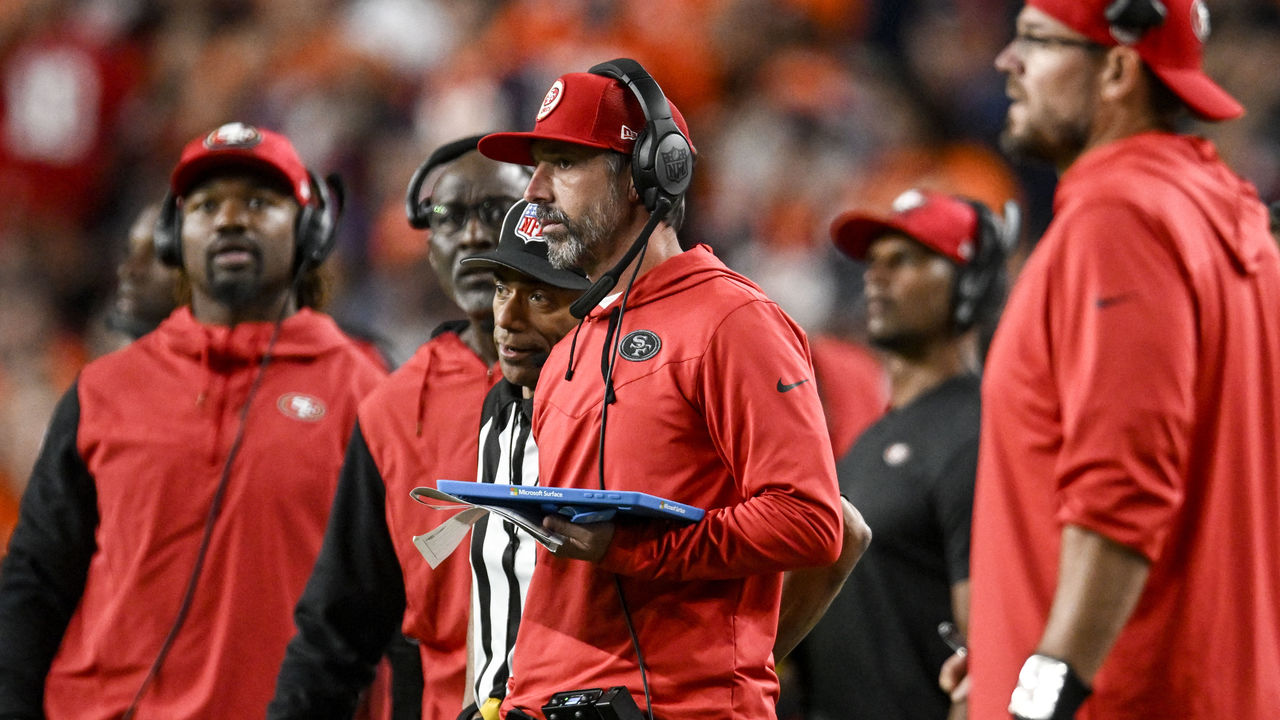 Previous Rank: 10
Jimmy Garoppolo being there to step in after Trey Lance's injury has the potential to save the 49ers' campaign. But the offense will continue to struggle until the quarterback finds his rhythm.
16. Indianapolis Colts (1-1-1)
Previous Rank: 27
Matt Ryan came through with a game-winning drive, and the defense followed by intercepting Patrick Mahomes to seal a Week 3 victory. The win snapped a four-game winless streak for the Colts that dated back to last season.
17. New Orleans Saints (1-2)
Previous Rank: 12
The Saints have some real problems on offense in the post-Sean Payton era. Getting shut out for three quarters en route to a loss against Carolina is a major concern.
18. Detroit Lions (1-2)
Previous Rank: 17
Detroit continues to trend upward as an organization. Not being able to finish last week's game against the Vikings may be a sign that the Lions are still another step or two away from playoff-contender status.
19. New York Giants (2-1)
Previous Rank: 18
The Giants' 2-0 start was likely more about an easy schedule than anything else, but this team is finally heading in the right direction after five difficult seasons.
20. Cleveland Browns (2-1)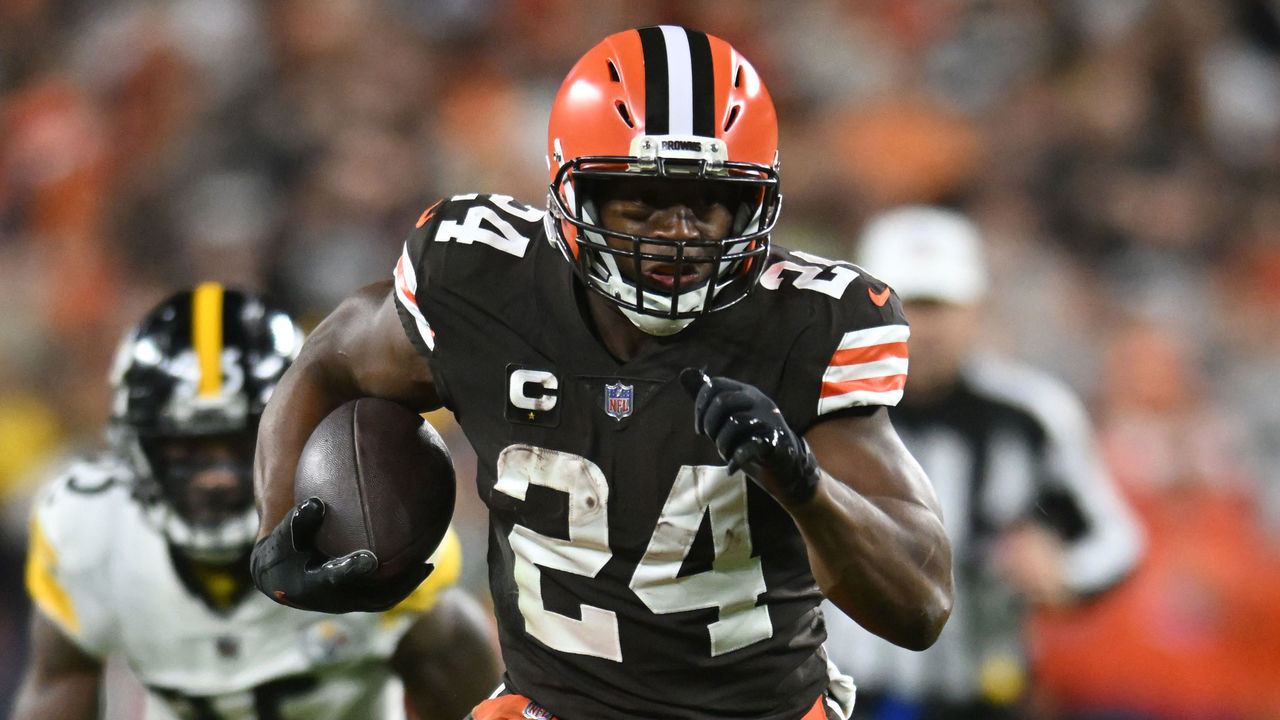 Previous Rank: 23
A balanced attack of Nick Chubb and Jacoby Brissett proved to be the perfect remedy following a late-game collapse last week. Amari Cooper has come as advertised, recording 101 yards and a touchdown in each of his past two outings.
21. Arizona Cardinals (1-2)
Previous Rank: 16
Kyler Murray's ability to put the team on his back gives the Cardinals a fairly high ceiling. The problem is the rest of the roster gives them a low floor.
22. Tennessee Titans (1-2)
Previous Rank: 26
Derrick Henry found his rhythm this past Sunday after a quiet start to the season, recording 143 scrimmage yards and a score. Whether Tennessee can continue the momentum in its first divisional matchup remains uncertain.
23. New England Patriots (1-2)
Previous Rank: 20
Questions regarding the offensive play-calling were raised before the season. Many are now criticizing Mac Jones' decision-making after a three-interception performance. Adding to the misery, the starting passer suffered a high-ankle sprain during last week's loss.
24. Pittsburgh Steelers (1-2)
Previous Rank: 21
Mike Tomlin isn't ready to insert Kenny Pickett into the starting lineup. While many wait for Pickett to get his chance, the good news is George Pickens is starting to make the flash plays that elevated him to stardom during the preseason.
25. Washington Commanders (1-2)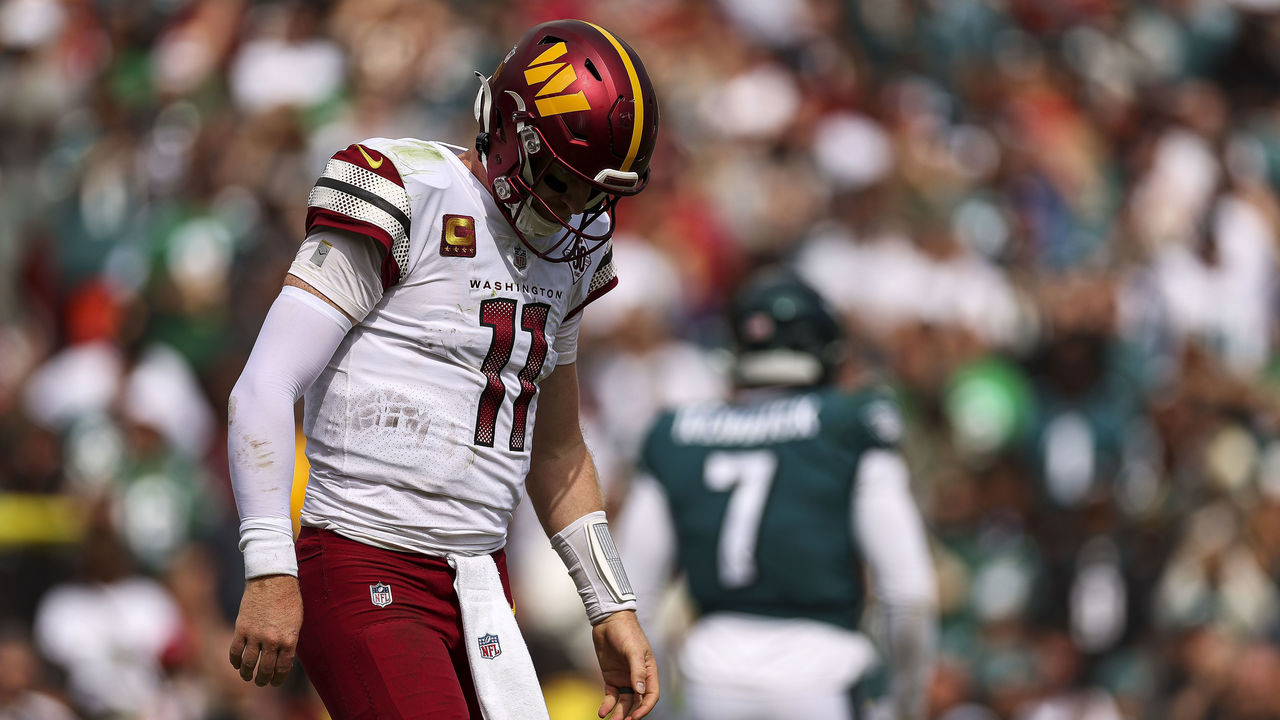 Previous Rank: 24
The Eagles sacked Carson Wentz nine times while blowing out the Commanders. It could be a long year in Washington.
26. Las Vegas Raiders (0-3)
Previous Rank: 19
The Raiders' roster was expected to be much better than their record illustrates. Outside of Davante Adams, who has scored in each game, the team has underwhelmed.
27. Atlanta Falcons (1-2)
Previous Rank: 29
The Falcons have a long way to go, but Drake London quickly emerging as a No. 1 receiver is a positive sign for the rebuild. Getting Kyle Pitts more involved could make this offense tough to stop.
28. Chicago Bears (2-1)
Previous Rank: 31
Are the Bears better than we all thought? A last-minute victory over the Texans isn't enough for us to buy that, but wins are wins. We'll learn who this team really is over the next few weeks.
29. New York Jets (1-2)
Previous Rank: 22
The good news is Zach Wilson could be making his way back after missing three games. The defense has displayed some positive strides, but the Jets remain a work in progress.
30. Carolina Panthers (1-2)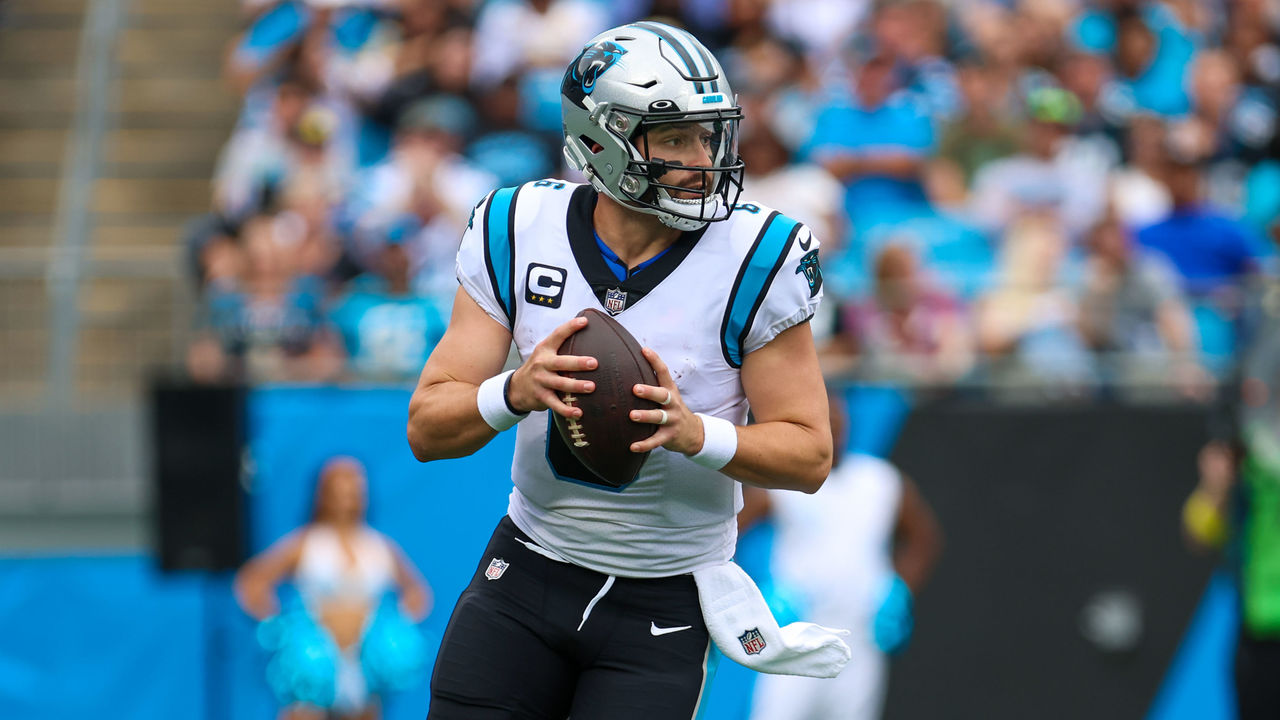 Previous Rank: 32
Until the Panthers reel off a few impressive wins, we'll consider them beating the Saints as one of those weird results you get in division games every year. Carolina has some major issues - and they start at quarterback.
31. Seattle Seahawks (1-2)
Previous Rank: 28
The Seahawks have come crashing down to earth after an emotional win over Russell Wilson and the Broncos in their season opener. Seattle's defense will have trouble keeping opponents out of the end zone this year.
32. Houston Texans (0-2-1)
Previous Rank: 30
The young roster has fought hard in every contest but can't find a way to notch that elusive victory. The Texans have to wonder if Davis Mills has hit his ceiling in his second year.
Comments
✕
NFL Power Rankings - Week 4
  Got something to say? Leave a comment below!