NFL Power Rankings - Week 7
The NFL Power Rankings are selected by a panel of theScore's football editors.
1. Philadelphia Eagles (6-0)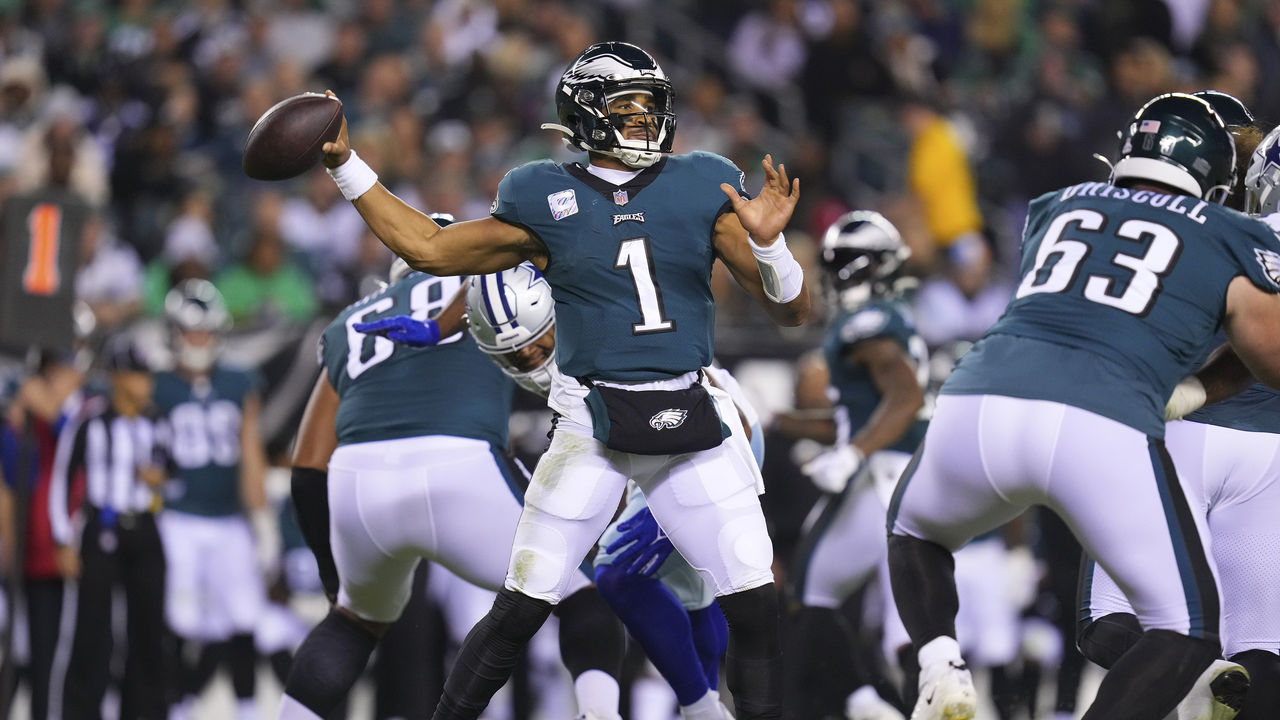 Previous Rank: 1
What else is there to say about the Eagles? This is the most balanced team in football. And with a schedule that posts few challenges from here on out, there's no telling how many wins Philly will put up.
2. Buffalo Bills (5-1)
Previous Rank: 3
Josh Allen might be the Chiefs' kryptonite. After watching his season end in heartbreak at Arrowhead Stadium last campaign, Allen avenged the playoff loss with a flawless 300-plus-yard performance and three touchdowns.
3. Kansas City Chiefs (4-2)
Previous Rank: 2
Unlike last campaign's postseason meeting, Patrick Mahomes didn't have enough heroics left in the bag to pull out a win against the red-hot Bills. There's no shame in falling to the AFC's best, but the loss could have major implications later in the season.
4. Dallas Cowboys (4-2)
Previous Rank: 4
The Cowboys hang on to their top-five spot because winning four games with Cooper Rush is more than enough to sell us on just how good this team is. Dak Prescott's impending return could help Dallas truly take off.
5. New York Giants (5-1)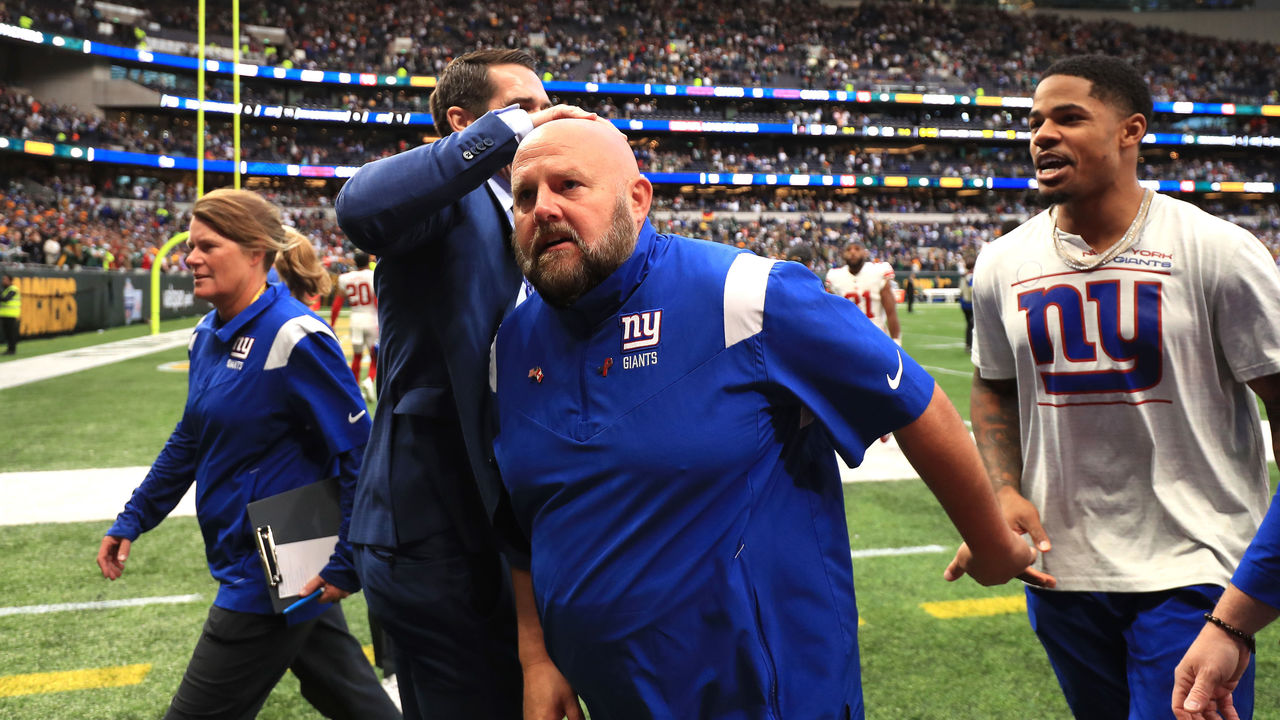 Previous Rank: 8
Forget what the team looks like on paper. It's about time we all start believing in the Giants. Brian Daboll is getting the most out of an underwhelming roster and putting together one of the most impressive early coaching performances we've ever seen.
6. Minnesota Vikings (5-1)
Previous Rank: 9
The only loss the Vikings have sustained this year came against the still-undefeated Eagles in Week 2. While they haven't all been the cleanest of victories, rookie head coach Kevin O'Connell and Co. are finding ways to win.
7. Baltimore Ravens (3-3)
Previous Rank: 7
Fourth-quarter collapses have become synonymous with the Ravens. Blowing a 10-point lead Sunday to the Giants not only stings, but it drops Baltimore to a pedestrian .500 in the standings.
8. Los Angeles Chargers (4-2)
Previous Rank: 12
Bruised and battered, the Chargers have found a way to limp to 4-2. They've had numerous close calls - including a sluggish win against the Broncos on Monday night - but Los Angeles has continued to produce victories.
9. San Francisco 49ers (3-3)
Previous Rank: 5
The 49ers are dealing with a ton of injuries right now, and they're coming off a bad loss to the Falcons. However, San Francisco has a complete roster with a proven coaching staff. The 49ers will look to get healthy before taking on the Chiefs, Rams, and Chargers in their next three contests.
10. Tampa Bay Buccaneers (3-3)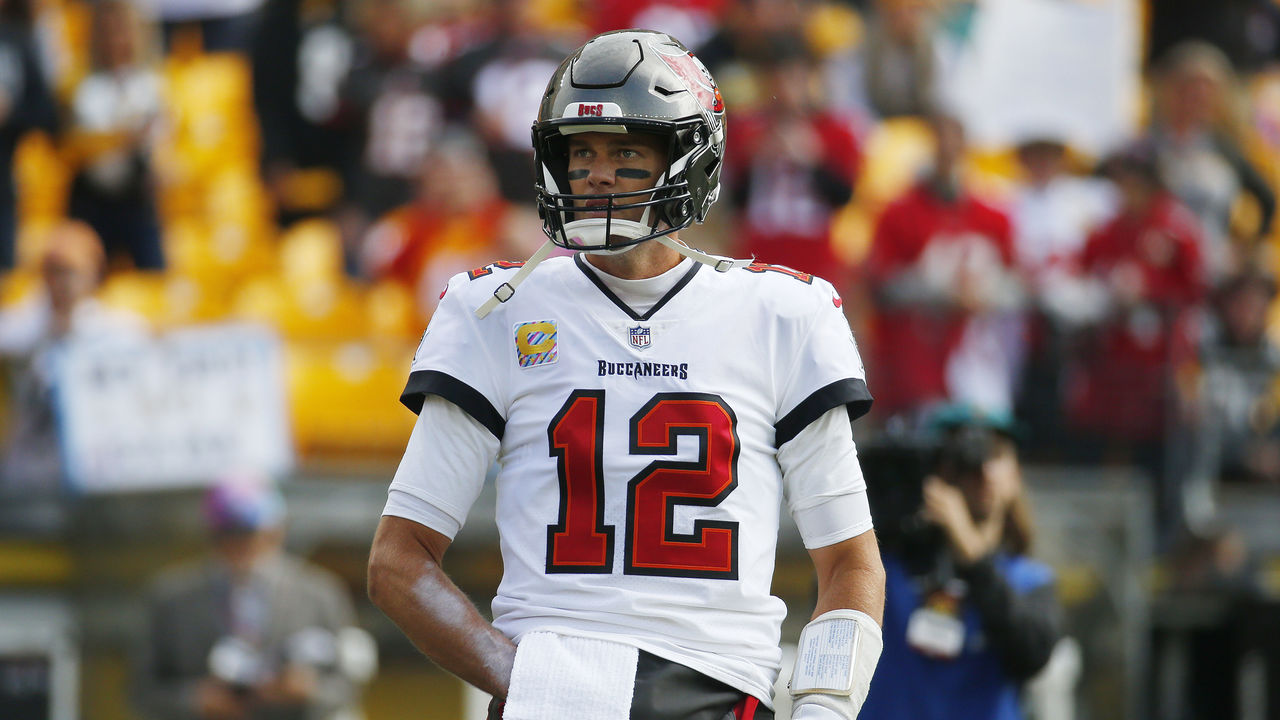 Previous Rank: 6
Tom Brady isn't the problem. But as we saw in an embarrassing loss to the Steelers, the Bucs' offense isn't clicking. Whether the answer is a schematic adjustment or perhaps a trade deadline addition, this unit has to get on track soon.
11. Cincinnati Bengals (3-3)
Previous Rank: 14
After starting the year 0-2, the Bengals have won three of their last four. The even better news is that Joe Burrow and Ja'Marr Chase seem to be recapturing the chemistry that carried them to a Super Bowl appearance last season.
12. Los Angeles Rams (3-3)
Previous Rank: 13
The reigning Super Bowl champs have struggled to find consistency this year, but they're still tied for the division lead alongside the 49ers and Seahawks. The Rams face those 49ers in Week 7 for the division's top spot.
13. Miami Dolphins (3-3)
Previous Rank: 11
It's been a roller-coaster ride for the Dolphins, who are amid a three-game slide. Thankfully, Tua Tagovailoa appears ready to return in Week 7 after missing the last two games with a concussion.
14. Atlanta Falcons (3-3)
Previous Rank: 17
The Falcons running the ball right at an outstanding 49ers defense all day long en route to a win stands as one of the most impressive results of the season thus far. Arthur Smith has quietly put together the kind of ground game that few teams around the league are built to stop.
15. New York Jets (4-2)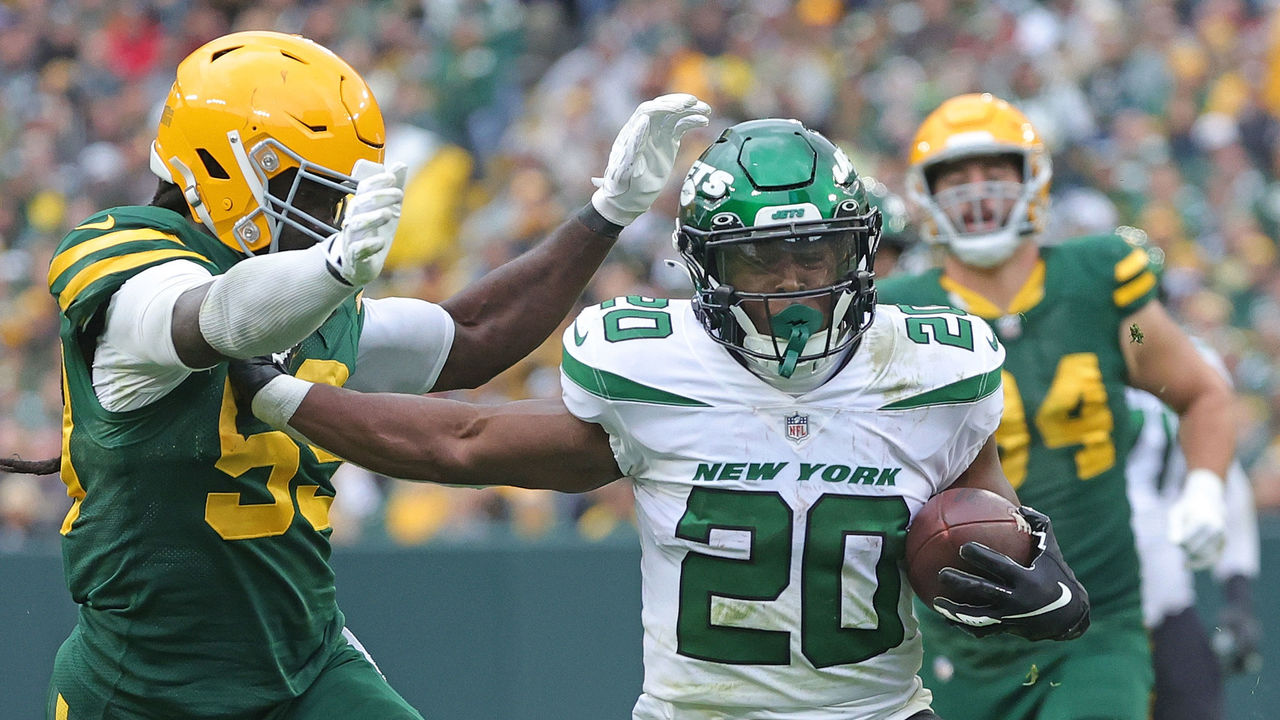 Previous Rank: 20
A win over the Packers on Sunday might just signal that the Jets are for real. A stingy defense and a tough ground game have lifted the club to a three-game winning streak. Rookie running back Breece Hall has racked up 279 yards on the ground over that span.
16. Tennessee Titans (3-2)
Previous Rank: 15
While their wins haven't always been pretty, the Titans exit the bye week in the mix for the top spot in an otherwise weak AFC South. A crucial matchup against the Colts awaits them.
17. Green Bay Packers (3-3)
Previous Rank: 10
Losing to the Giants and Jets the last two weeks isn't a great look for a team that entered the season with lofty aspirations. Reigning MVP Aaron Rodgers will look to right the ship against the Commanders in Week 7 as the Packers try to gain on the Vikings in the NFC North standings.
18. Seattle Seahawks (3-3)
Previous Rank: 19
Many doubted the Seahawks entering the year, but they continue to play scrappy football and remain competitive. Their schedule doesn't get much easier moving forward, so we'll see if they can continue overachieving.
19. Indianapolis Colts (3-2-1)
Previous Rank: 22
There's the Matt Ryan that the Colts had been looking for. The veteran passer enjoyed his best performance of the season Sunday, torching the Jaguars for 389 yards and three scores.
20. New England Patriots (3-3)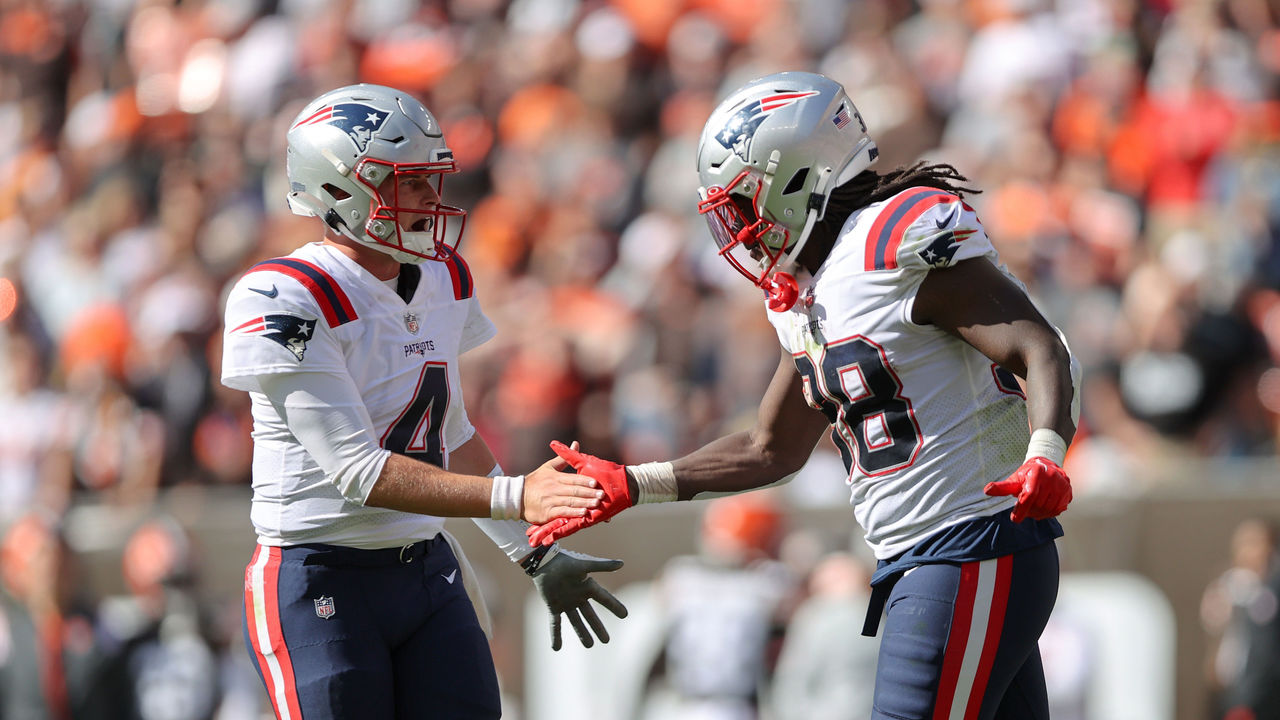 Previous Rank: 24
No Mac Jones, no problem. The Patriots are finding ways to win even with Bailey Zappe under center. The key to the rookie quarterback's success? His efficiency. He's tossed four touchdowns to one interception.
21. New Orleans Saints (2-4)
Previous Rank: 16
New Orleans' running game has really started to put it together lately, totaling 463 yards in the last two contests. The problem, as we saw in a disappointing loss to the Bengals, is that the defense is playing nowhere near the level we've come to expect.
22. Arizona Cardinals (2-4)
Previous Rank: 18
DeAndre Hopkins returns in Week 7, and not a moment too soon. The Cardinals sit alone at the bottom of the NFC West and need to start racking up wins if they want to make a playoff push.
23. Jacksonville Jaguars (2-4)
Previous Rank: 21
The Jaguars have hit a crossroads in their 2022 journey. After creating buzz out of the gate, they've now lost three in a row. Turnovers have been the issue, with eight coming in Jacksonville's last three games.
24. Las Vegas Raiders (1-4)
Previous Rank: 23
The Raiders headed into their bye week coming off a frustrating loss to the Chiefs in Week 5. They'll need to stay focused if they hope to dig themselves out of their 1-4 start.
25. Pittsburgh Steelers (2-4)
Previous Rank: 30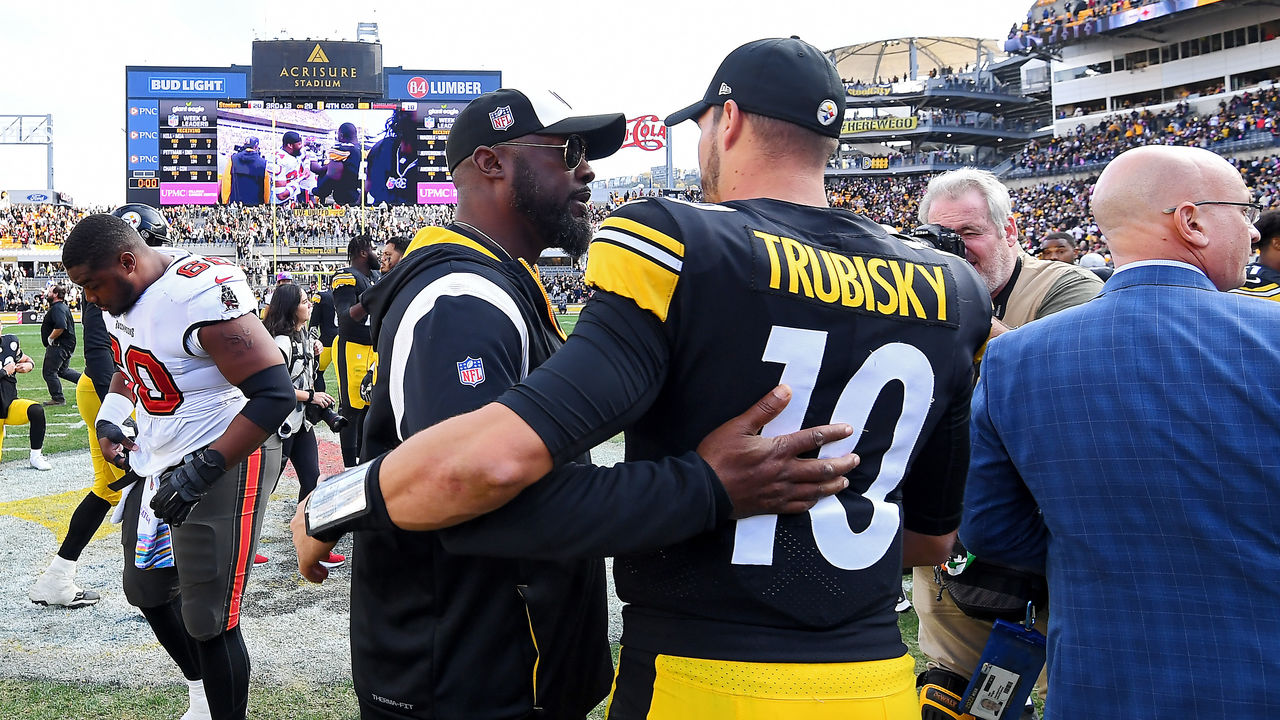 If Mike Tomlin is to endure his first losing season, he certainly won't let it happen without a fight. That was evident Sunday when the Steelers held the Bucs and Tom Brady in check despite missing multiple starters in their secondary.
26. Detroit Lions (1-4)
Previous Rank: 26
The Lions face the Cowboys after taking Week 6 off. With Dak Prescott likely returning for the 'Boys, Detroit will need to recapture its offensive magic from the first four weeks to keep the game competitive.
27. Denver Broncos (2-4)
Previous Rank: 25
Whatever Russell Wilson is cooking clearly isn't easy to stomach. The Broncos quarterback came out hot against the Chargers before once more faltering down the stretch. With just three completions after halftime in Monday's loss, Wilson doesn't look anywhere close to the quarterback Denver imagined it was getting.
28. Cleveland Browns (2-4)
Previous Rank: 27
The Jacoby Brissett experience hasn't gone as the Browns hoped recently. The veteran journeyman had his worst display of the year Sunday, throwing two picks and finishing with a season-low 54.5 passer rating.
29. Houston Texans (1-3-1)
Previous Rank: 28
Despite not receiving much credit beforehand, the Texans have hung in tough against most foes. Still, it'll be hard to keep that up over a full season unless the offense can improve on its 17.2 points per game.
30. Washington Commanders (2-4)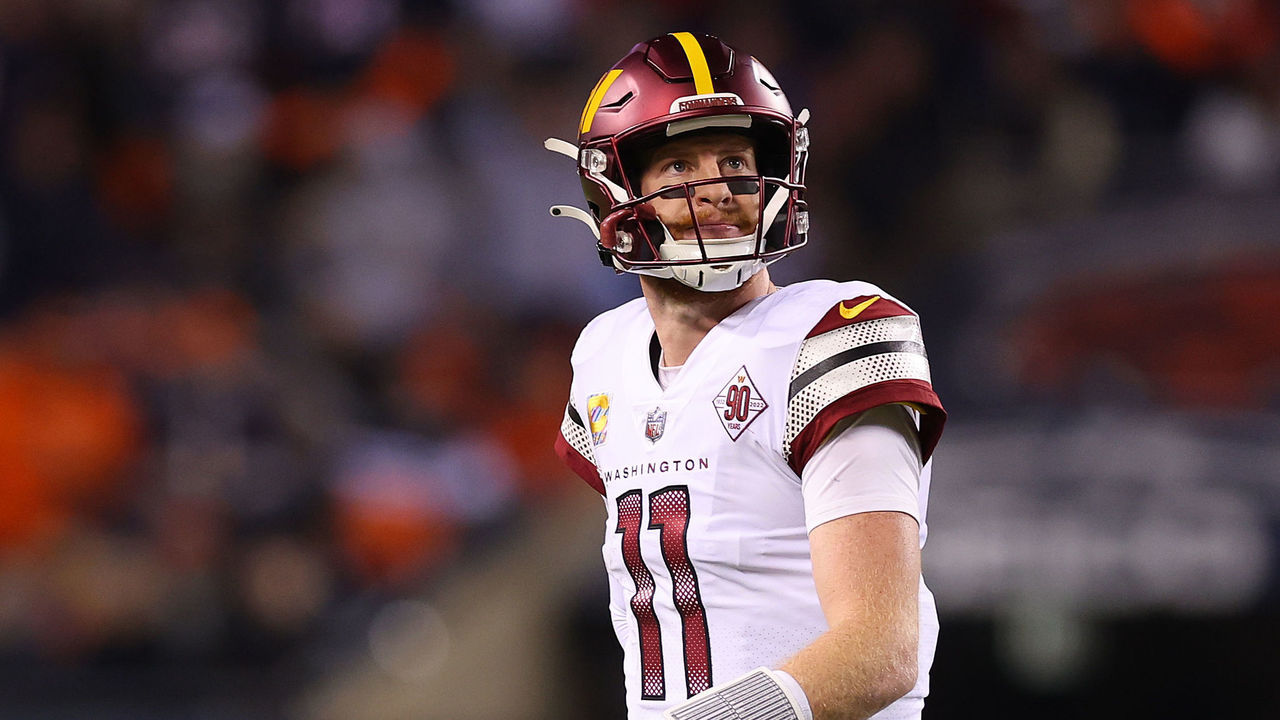 Previous Rank: 31
The Commanders snapped a four-game losing streak with a Thursday night win over the Bears, but that hardly inspires much confidence. Carson Wentz now appears set to miss time. This team is firmly in the mix to be drafting a quarterback early.
31. Chicago Bears (2-4)
Previous Rank: 29
Chicago has lost three straight, including a low-scoring matchup against the Commanders in Week 6. Quarterback Justin Fields' health, evaluation, and development should be the Bears' focus moving forward.
32. Carolina Panthers (1-5)
Previous Rank: 32
This won't exactly be a fire sale because there's no point in trading a few of the only blue-chip players you have. But pretty much anyone other than Brian Burns and D.J. Moore has to be available at the deadline with the Panthers being this much of a disaster.
Comments
✕
NFL Power Rankings - Week 7
  Got something to say? Leave a comment below!