What the Baker Mayfield trade means for the Panthers and Browns
Jason Miller / Getty Images
The big holdup on Baker Mayfield's NFL future was always about his contract. With just three weeks to go until training camp, Mayfield, the Cleveland Browns, and the Carolina Panthers reached a financial compromise that resulted in a trade agreement: The Panthers acquired Mayfield, while the Browns received a conditional fifth-round pick in the 2024 draft. Some quick thoughts:
1. Mayfield was never going to return to Cleveland once the Browns ponied up $230 million fully guaranteed to acquire Deshaun Watson and all his baggage. Mayfield made it clear soon after the trade that he "100%" felt disrespected by the team. If there was any lingering doubt about that given the uncertainty surrounding Watson's possible suspension, Mayfield extinguished it last week at his youth football camp. "I think it's been pretty obvious the mutual decision on both sides is to move on," he told Sooner Scoop, a sentiment he later repeated.
2. Mayfield had all sorts of leverage on the Browns because he's due $18.8 million fully guaranteed in 2022, the sticker price on the fifth-year option of his rookie deal that Cleveland exercised in May 2021. A lack of potential post-draft trade partners - the Panthers, Seattle Seahawks, and maybe the Houston Texans were the only options - squeezed the Browns even further.
3. Cleveland was always going to have to pay a significant portion of Mayfield's salary - a reality that became clear when it failed to broker a trade with Carolina after talking things over during the draft. In the end, Mayfield agreed to a pay cut of $3.5 million - which he can potentially earn back through incentives - to help get it all moving. The Browns will pay him $10.5 million, while the Panthers will cough up $5 million.
4. Spending $5 million on Mayfield in exchange for a 2024 fifth-rounder, which could become a fourth-rounder depending on playing time, was a no-brainer for the Panthers. They're already stuck with the tab for Sam Darnold's $18.8-million option for the coming season, and with the Browns boxed in, they had no reason to give up more. Mayfield seems like an upgrade over Darnold and rookie third-rounder Matt Corral. The only question is by how much.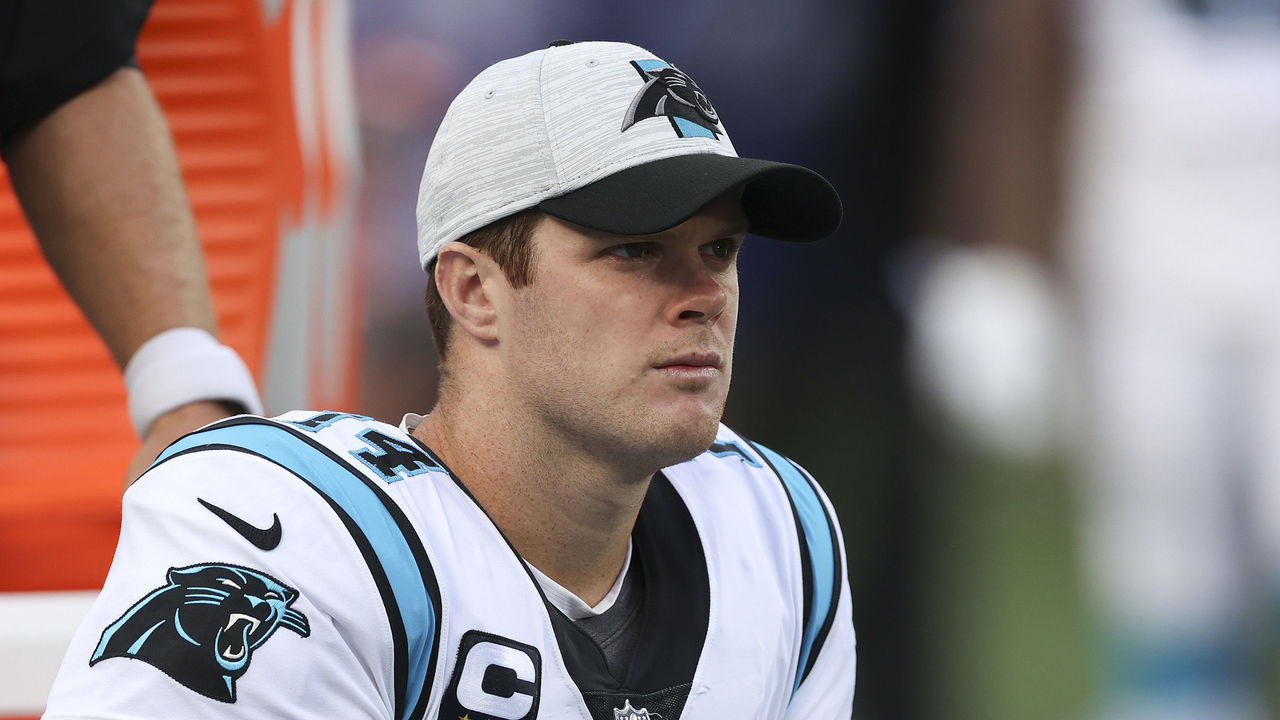 5. Mayfield's career has been a mixed bag. He worked with four different offensive coordinators during his first three seasons in Cleveland. He went 11-5, won a playoff game, and nearly knocked off the Kansas City Chiefs on the road at the end of his third season, but he had a rough 2021 marred by injuries to his non-throwing shoulder. The Browns clearly thought there was a ceiling to his game, which is predicated on play-action and designed rollouts. No quarterback has thrown more interceptions than Mayfield's 56 since he entered the league in 2018.
6. The Panthers are tossing another dart against the board, which has essentially been their approach since head coach Matt Rhule took over in 2020. The Teddy Bridgewater and Darnold experiments went belly-up, but the hope is that offensive coordinator Ben McAdoo can coax something better out of Mayfield, especially after Carolina bolstered its weak offensive line by adding right guard Austin Corbett and center Bradley Bozeman in free agency. The Panthers also made left tackle Ikem Ekwonu the first lineman off the board with the sixth overall pick in the draft.
7. What might McAdoo do for Mayfield? He showed a liking for the quick passing game during his four seasons as offensive coordinator and later head coach of the New York Giants. From 2014 to 2017, Eli Manning's average time to throw while working with McAdoo was 2.49, 2.48, 2.38, and 2.40 seconds, which ranked fifth, sixth, second, and first in the NFL, according to PFF.
8. Mayfield tends to hold the ball a bit longer (2.68, 2.75, 2.98, 2.86), but he now gets to throw to D.J. Moore, who ranked 12th (427), 8th (392), 16th (390), and 13th (445) in yards after catch across his four seasons. A solid dose of quick throws punctuated by the occasional deep shot might be the best way to work around a pass-catching corps that includes wideouts Robbie Anderson and Terrace Marshall Jr. - who both underwhelmed last season - and tight end Ian Thomas.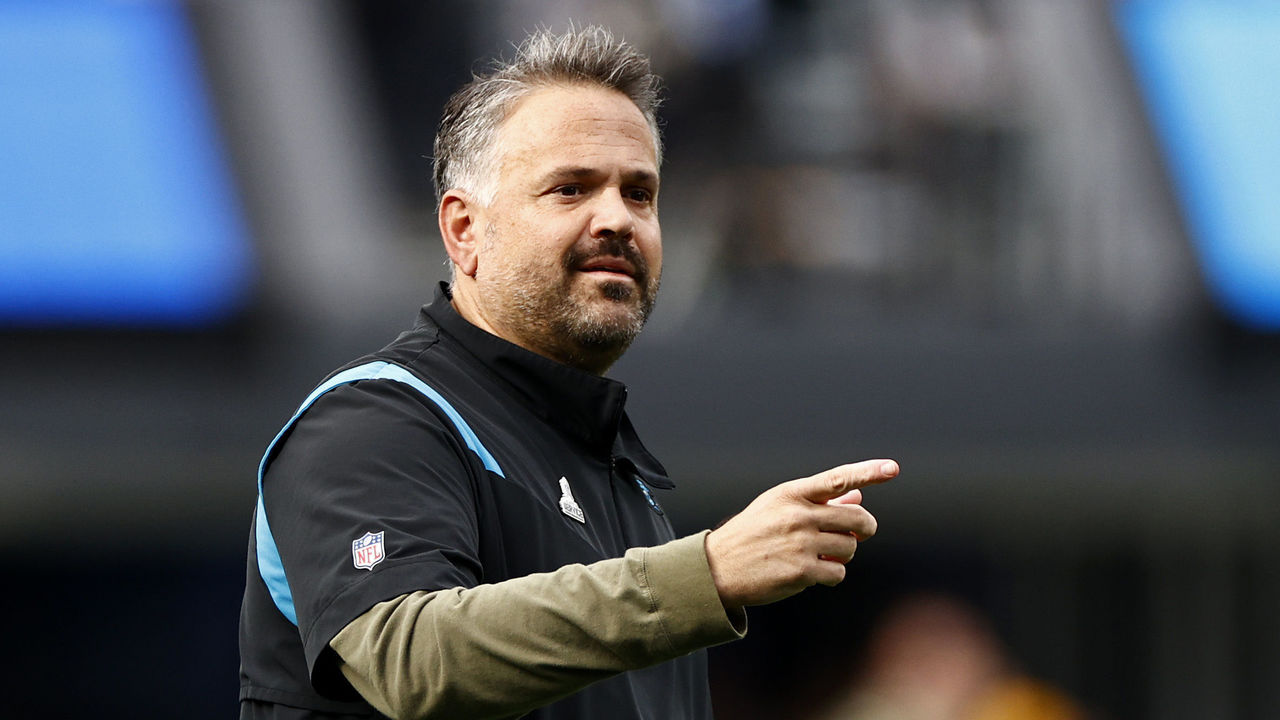 9. Carolina's also a bit of a tough spot for Mayfield. He's entering a contract year and will need to prove a lot for this arrangement to work. Consider: Mayfield will play for a coach who needs to do something to save his job after the Bridgewater-Darnold flameouts and under an owner in David Tepper who has a penchant for lacking patience. It's not hard to see that even a modest improvement from Carolina's back-to-back five-win seasons could still result in Rhule getting fired and Mayfield holding a clipboard for some noncontender in 2023, or worse.
10. As for the Browns, they simply wanted to move on from Mayfield and get out from under as much of his contract as possible. The trade frees up roughly $8 million in additional cap savings. Cleveland already led the league in effective cap space ($48.4 million, per Over the Cap), which ought to come in handy when it rolls those savings over into 2023. The Browns project to have far larger cap hits for several players like Watson, Myles Garrett, Nick Chubb, Amari Cooper, Joel Bitonio, and Wyatt Teller next year. Dealing Mayfield for even a future fifth-round pick is better than getting nothing back while eating the entirety of his 2022 salary, as the Browns would've done had they released him.
11. Yes, if Watson is suspended for most or all of 2022, the Browns will have to roll with Jacoby Brissett under center. The team made that bed when they chose to sign Watson, so we all know who to blame when it comes time for them to lie in it.
Dom Cosentino is a senior features writer at theScore.
Comments
✕
What the Baker Mayfield trade means for the Panthers and Browns
  Got something to say? Leave a comment below!