Can Congress actually do anything to Dan Snyder?
Tom Williams / CQ-Roll Call, Inc. / Getty Images
The main takeaway from NFL commissioner Roger Goodell's testimony before the House Committee on Oversight and Reform last week is that the committee's main target - Washington Commanders owner/general embarrassment Daniel Snyder - would be subpoenaed to testify at some point, too.
But what will come of it? Can Congress force Snyder to sell the franchise? Can it compel the NFL into booting Snyder from its ranks? Ignoring a subpoena can have serious consequences, including the possibility of jail time. But the potential impact of the congressional inquiry of Snyder isn't quite as clear-cut as it seems.
Daniel Wallach, a sports-law attorney who also teaches at the University of Miami, says we shouldn't expect to see Snyder sitting under the hot lights while nervously sipping water and wiping the flop sweat from his brow this week - or anytime soon.
For one thing, as long as Snyder remains out of the country - he was on a yacht in France on the day of last week's hearing - it's not clear how he can even be served a subpoena. In a life-imitates-art moment straight out of "The Godfather Part II," Matthew Paras of The Washington Times reported Sunday that Snyder's lawyer told the committee she isn't authorized to accept the summons on his behalf. So there's that.
No matter: Once he is served, look for a protracted legal battle to play out over the purpose of the House committee's investigation, along with the kind of information Snyder may or may not be able to claim is privileged. Not to mention the fact time is running out.
"This is not one of those situations where everything is black and white," Wallach told theScore.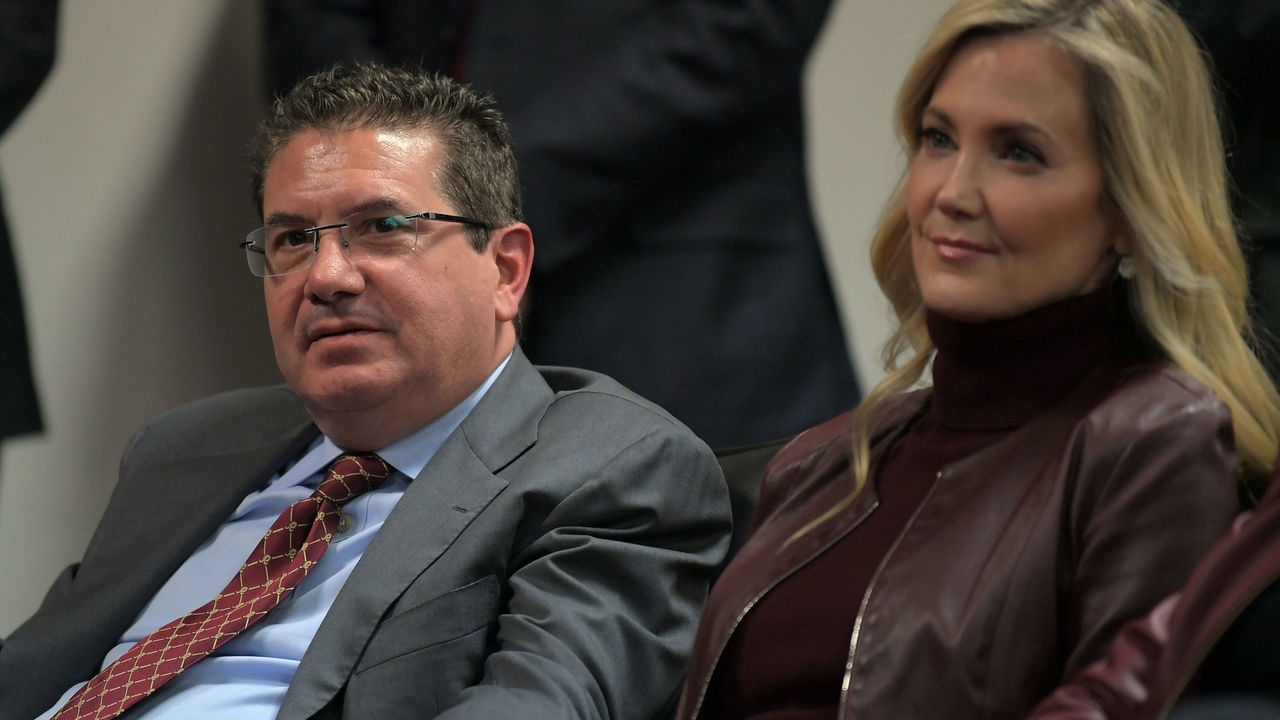 For years, the Commanders' workplace culture was particularly toxic and hostile toward women. The NFL investigated that before handing Snyder a comically light punishment in July 2021. But the league also refused to make a written report of its findings public, while also acknowledging that its investigator, Beth Wilkinson, did not turn over any notes or documentary evidence produced by her inquiry.
Congress got involved in October when the committee called on the NFL to cough up Wilkinson's investigative findings. In February, six former Washington employees - including five women - appeared before the House committee to detail even more allegations of workplace hostility. One woman, former cheerleader and team marketing manager Tiffani Johnston, accused Snyder himself of inappropriately touching and harassing her. A few weeks later, the NFL launched yet another inquiry into Snyder and the Commanders, this time tapping Mary Jo White to run it. White, a former federal prosecutor, had assisted the league on a handful of prior investigations.
This being Dan Snyder, there was still more to come. In April, former longtime team executive Jason Friedman told the House committee about alleged financial improprieties within the Commanders organization that included the withholding of ticket revenues meant to be shared with opposing teams. The NFL expanded the scope of White's investigation to include these allegations, and the attorneys general of the District of Columbia and the state of Virginia also began poking around on it.
As Wallach explained, Goodell had every incentive to accept the House committee's invitation to testify last week because Congress has the power to mess with the league by passing laws ranging from its antitrust exemption to its franchise-relocation policy. Besides, Goodell's job is primarily to serve as a human shield for the league's 32 owners. He took a few shots, but otherwise, the hearing revealed little more than how dysfunctional and incompetent Congress really is. The Republicans on the committee used their time to gum up the works with nonsense and whataboutery, while the Democrats largely failed to ask the right questions before running out of time. It was like watching a Commanders game for most of Snyder's 23-year stewardship as owner.
Contrary to popular belief, Congress does not have unlimited power to investigate someone like Snyder as a means of enforcing the law or doling out punishment, which are the responsibilities of the executive and judicial branches of the U.S. government. When it conducts an investigation, Congress has to stay in its lane, according to Wallach.
"They're studying this issue of workplace misconduct and the use of (non-disclosure agreements) because the National Football League is such a high-profile organization and its actions can have a channeling effect on the rest of American society," Wallach said. "So to that extent, this is a legitimate task of the Congress."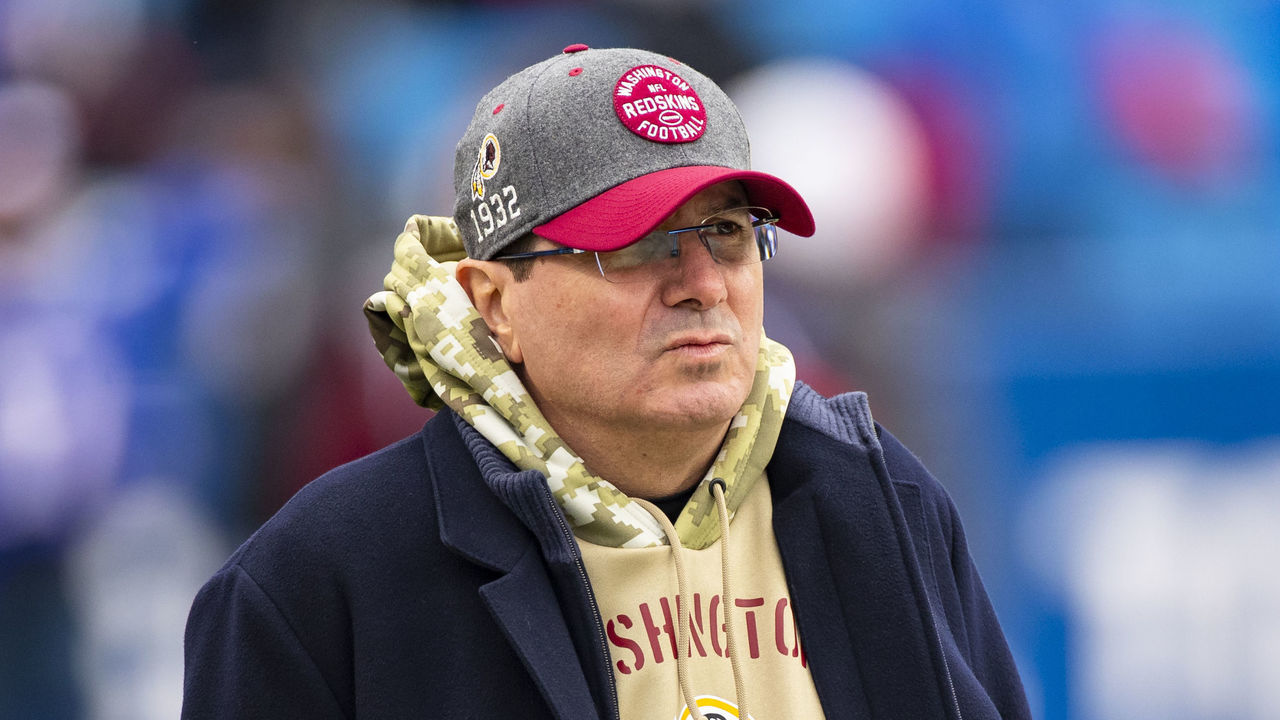 But Snyder has a potential counterargument he can take to federal court, which is what's likely to happen soon as he's served a subpoena. And because the subpoena hasn't yet been issued, it's impossible to know exactly what Congress is trying to find.
"But it could also go beyond its scope," Wallach added. "There's a fine line between lawmaking and singling somebody out for punishment."
Wallach further pointed out that the courts are usually reluctant to intrude into the activities of the legislative and executive branches.
"To expect a federal court to shut this down may be unrealistic for Dan Snyder, but he does have the argument that the documents being requested from him may be protected by attorney-client privilege," Wallach said. "There is a debate as to whether it even applies in a congressional committee investigation.
"Those are going to be the two cornerstone issues that Dan Snyder will weaponize to avoid the subpoena."
Snyder may also try to run out the clock here, too. There's a midterm election scheduled for November, and if the Republicans regain control of the House, it's almost certain the committee will drop its investigation into the Commanders once it assumes power in January.
"I think to the committee's detriment they waited too long," Wallach said. "Against the backdrop of the 2022 midterm elections, that seems to be an inefficient way to proceed if you're trying to accomplish anything here other than generating headlines. The time for action was months ago. Now we're heading into summertime, and it's unrealistic to expect finality on a hypothetical legal case prior to the end of the calendar year. It's really pushing up at the edges."
The NFL is notorious for making disciplinary decisions based on public relations prerogatives. Yet even though its personal conduct policy explicitly says ownership has "traditionally been held to a higher standard and will be subject to more significant discipline," that has never been true, even as the policy has consistently targeted players.
Rams owner Stan Kroenke had to pay $790 million to settle a lawsuit stemming from how the team misled the city of St. Louis and violated the league's relocation policy during its move to Los Angeles. Dolphins owner Stephen Ross currently is the subject of a discrimination lawsuit in which former head coach Brian Flores alleges Ross was willing to pay him extra to lose games. Jets owner Woody Johnson was accused of making racist and sexist comments while serving as the U.S. ambassador to the U.K. from 2017-21.
Etc., etc. And yet nothing happens to any of these owners.
"There's no accountability because the NFL answers to nobody," Wallach said. "Despite the parade of horribles, the popularity of the league has never been higher. Seemingly, they could survive anything yet become increasingly popular, the ratings keep rising, despite the fact that we're increasingly learning how awful some of the owners are.
"You've almost taken the worst billionaires in the country and put them in the NFL."
As Wallach noted, if the league were serious about the latest allegations against Snyder, it would have had Wilkinson - whose prior investigation presumably armed her with all sorts of institutional knowledge - run the inquiry instead of White. The fear of setting a precedent explains why the other owners are reluctant to kick Snyder out of their little club. After him, who might be next?
That said, the never-ending litany of sleaze surrounding Snyder could ultimately sink him, just as unrelenting pressure toward the team's former nickname eventually forced a change.
"I can't imagine that the pressure on Dan Snyder will ever abate; his reputation is un-rehabilitatable," Wallach said.
"No one else in my lifetime in professional sports has been ensnared in as much drama, allegations, and lawsuits as Dan Snyder. I think it's just a matter of timing, not a matter of whether it happens."
Dom Cosentino is a senior features writer at theScore.
Comments
✕
Can Congress actually do anything to Dan Snyder?
  Got something to say? Leave a comment below!