How the Terry McLaurin and DK Metcalf holdouts might play out
Six NFL players skipped their team's mandatory minicamps this month - for a variety of reasons.
Baker Mayfield, relegated to a backup role and on the trading block despite his $18.9-million fully guaranteed salary, was excused from attending the Cleveland Browns' get-together. Robert Quinn, fresh off an 18.5-sack season, steered clear of the rebuilding Chicago Bears because he's trying to force a trade. Rodney Hudson blew off the Arizona Cardinals for a reason that head coach Kliff Kingsbury chose not to disclose. And Orlando Brown Jr. hasn't signed his franchise-tag tender with the Kansas City Chiefs, so he's officially not under contract and therefore under no obligation to show up for minicamp.
This brings us to Terry McLaurin and DK Metcalf, who respectively withheld their services from the Washington Commanders and Seattle Seahawks for the most old-fashioned reason of all: They want more money. Both receivers are entering the final year of their rookie contracts, and they're sure to get paid handsomely on a future veteran deal. The real questions are when, how much, and by which team.
Holdouts are more costly now
Holding out in an attempt to secure a better contract is far more rare in the NFL than it used to be, which is by design.
Most of the NFL's offseason program is voluntary, which is a word with a specific meaning that the players negotiated into the collective bargaining agreement for a specific purpose. However, attendance at the non-contact minicamps that run for a maximum of three consecutive days in June is mandatory, and the same goes for the full-contact training camps later this summer. Every team except the Bengals and Eagles opted to have a mandatory minicamp this year.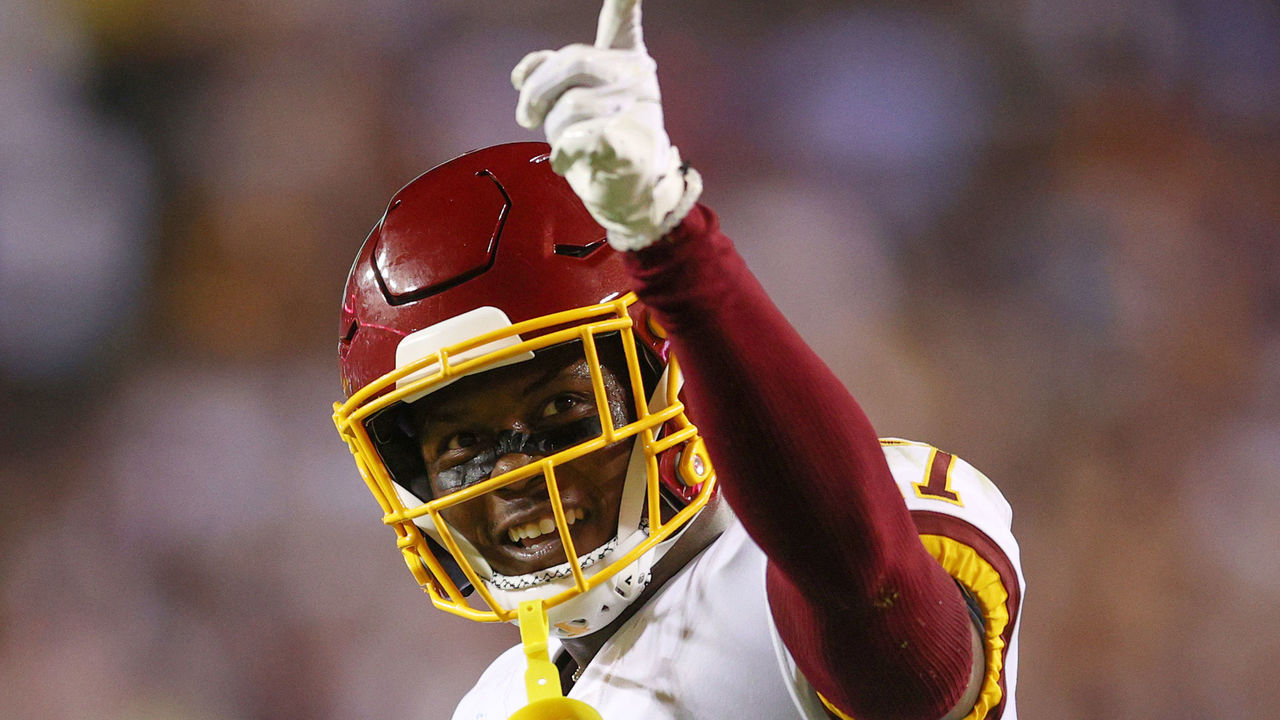 Like Quinn and Hudson, McLaurin and Metcalf face fines totaling $95,877 for missing all three days. Those fines can be forgiven, though, and teams often do so as a gesture of good faith once a holdout situation is resolved.
But keep this in mind once training camps roll around: Under the terms of the current CBA that was approved in 2020, players on veteran contracts (like Quinn and Hudson) must be fined $50,000 per day for training-camp absences, plus a regular-season game check for each preseason game missed. And those fines cannot be forgiven. But players on rookie contracts (like McLaurin and Metcalf) are subject to fines of $40,000 per day. Also, their teams can choose to waive those fines and cannot dock them a game check for missing a preseason game.
In short, a player gets dinged for ditching minicamp, but management has made the price of missing training camp much higher. However, there's a bit more wiggle room for players on cost-controlled rookie deals. So where does that leave McLaurin and Metcalf? It depends on what they're willing to risk and how hard they're willing to bargain.
Wildly underpaid
Both McLaurin and Metcalf have accrued three NFL seasons, so both became eligible to negotiate their second contracts at the beginning of this offseason. Yet even as teams around the league showered wideouts with cash - the number of receivers making an annual average of $20 million jumped from three to 11 since March, not counting Julio Jones, who was released - McLaurin and Metcalf continue to wait for their big paydays.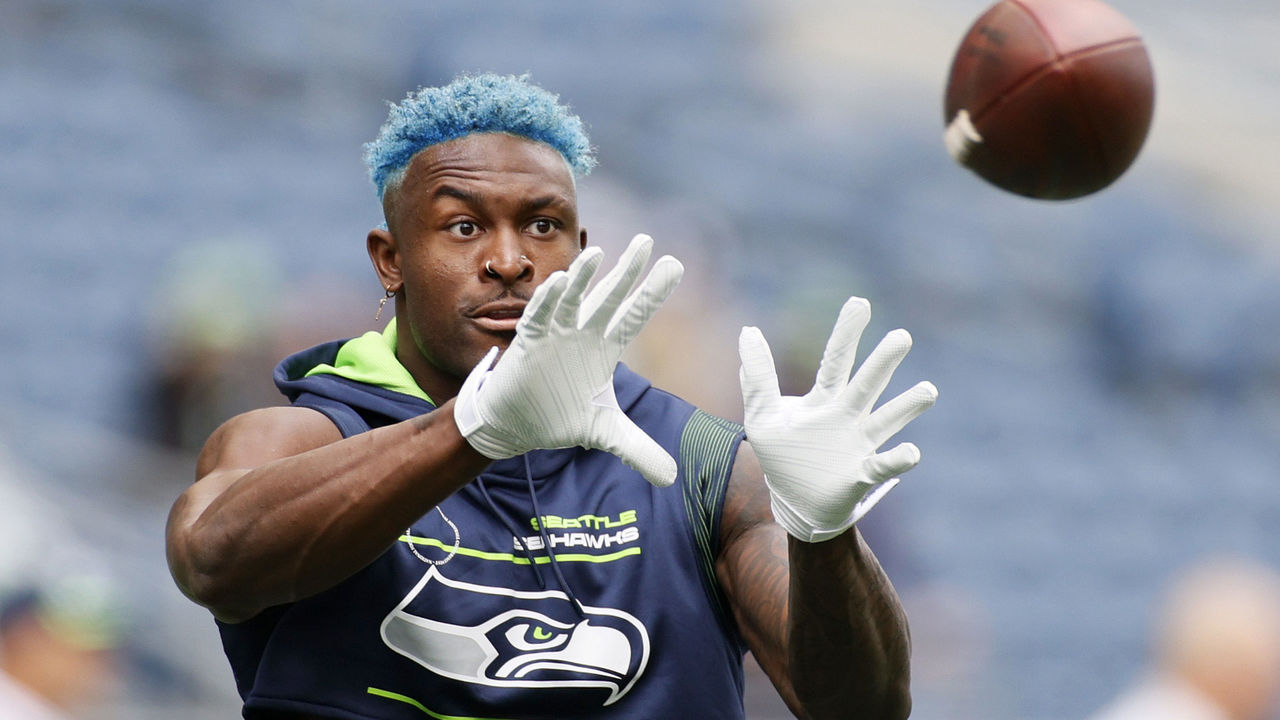 And both are terribly underpaid relative to their production, thanks to the constraints of the rookie-wage scale. McLaurin, a 2019 third-round pick, earned roughly $3 million total across his first three seasons, according to Over the Cap. A performance bonus that's also new to this CBA bumps his 2022 pay to $2.79 million, but that's still a fraction of what veterans with similar production are pulling down.
The same is true for Metcalf, a 2019 second-round pick. He pocketed approximately $3.5 million total in his first three seasons, with a performance bonus boosting his salary for the upcoming season to $3.986 million.
Via Stathead, let's compare McLaurin's and Metcalf's career production on a per-game basis to the other wideouts currently at or above the $20 million-per-year threshold:
McLaurin and Metcalf are not quite at the top of that list, but they're comparable to more than a few members of the $20-million club. And McLaurin has missed just three of a possible 49 games in three years, while Metcalf has yet to miss a game and even played through a foot injury that required surgery after the 2021 season.
McLaurin has been particularly sure-handed, too. Per PFF, he led the league with 25 contested catches in 2021 and has 49 contested catches since entering the league. McLaurin also has just 12 drops across his three seasons.
Now consider the quarterbacks who've been throwing McLaurin the ball: Case Keenum, Colt McCoy, Dwayne Haskins, Alex Smith, Kyle Allen, Taylor Heinicke, Ryan Fitzpatrick, and Garrett Gilbert. Washington has since added Carson Wentz as its QB1, and Wentz is on his third team in as many seasons. McLaurin has clearly produced despite less-than-ideal circumstances.
Metcalf has mostly had Russell Wilson as his quarterback, but this fall he'll have either Geno Smith or Drew Lock in that role - a fact that no doubt increases the urgency for him to get a deal done before the 2022 season starts. For what it's worth, according to PFF, Metcalf has 39 contested catches in his career to go with 22 dropped passes. His production also slipped a bit last year as Wilson battled a finger injury, with his receiving yards per game falling from 81.4 to 56.9.
What the market says
The salary cap is expected to climb considerably in 2023 and then keep going up for the foreseeable future. Spotrac's market-value tool pegs Metcalf as worth $22 million annually and McLaurin at $21 million, but the numbers in their eventual deals could be even higher.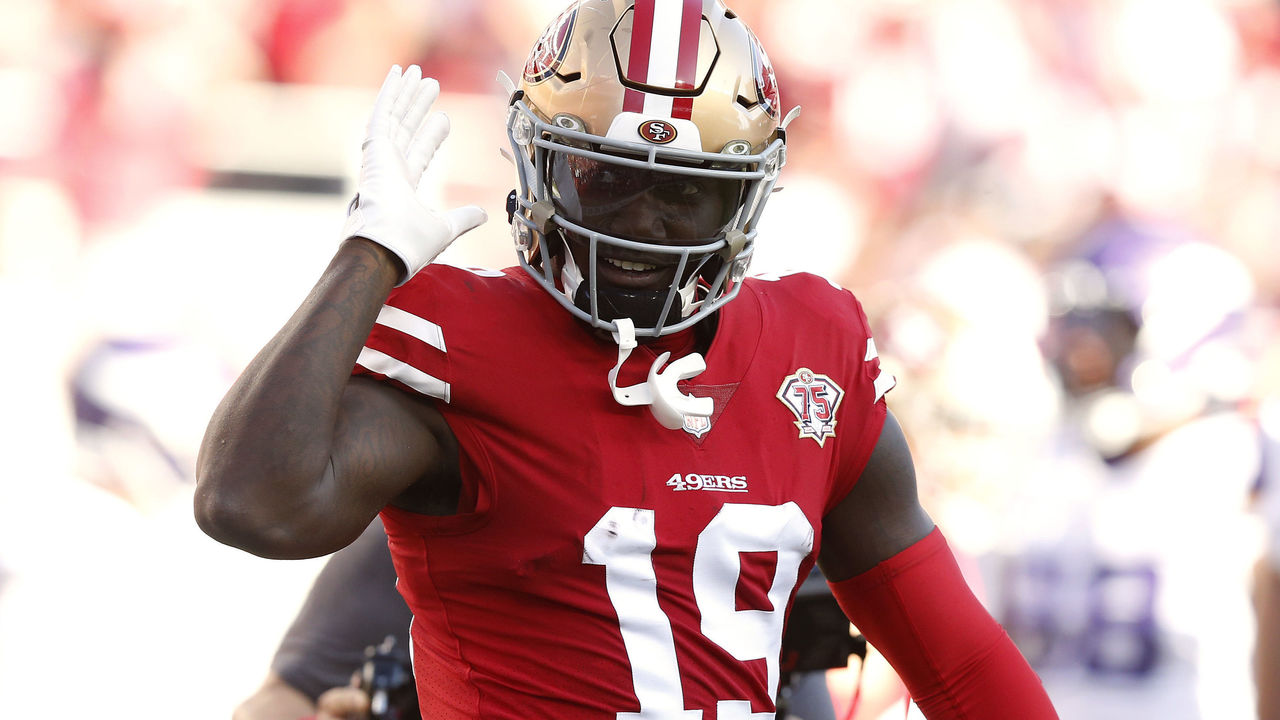 There are other factors at work. The San Francisco 49ers' Deebo Samuel and the Pittsburgh Steelers' Diontae Johnson are also due for veteran contracts, and the way those shake out could affect the market. Samuel showed up for minicamp but went public with a trade demand a few months back. Meanwhile, The Athletic's Mark Kaboly pointed out that with Minkah Fitzpatrick's big deal now out of the way, the Steelers can prioritize completing a contract with Johnson before the start of the regular season, as is their custom.
Washington does seem to be playing hardball with McLaurin, as evidenced by drafting Jahan Dotson with the 16th overall pick. The Commanders also signed Curtis Samuel in free agency in 2021, and he's expected to carry cap numbers of $12.6 million and $13 million for the next two seasons.
The Seahawks are using this year to clear the salary cap, and while they have Tyler Lockett under contract through 2026, it would make sense to have Metcalf locked up if they plan to select a quarterback toward the top of next year's draft.
Don't overlook the fact that different teams have different views on the value of wide receivers, though. The Las Vegas Raiders and Miami Dolphins gave up major draft assets and market-setting money to acquire Davante Adams and Tyreek Hill, respectively. But the Green Bay Packers and Kansas City Chiefs - two of the league's most successful franchises in recent years - were willing to part with Adams and Hill and to pursue more depth rather than pay them.
Contract talks can be tough to predict, but training camp does have a way of presenting a deadline. If McLaurin and Metcalf don't have deals by then, they could press the issue - but it could cost them a substantial amount of money with each passing day. And if they can't come to an agreement with their teams at all, there's always next year - and the gilded pastures of unrestricted free agency.
Dom Cosentino is a senior features writer at theScore.
Comments
✕
How the Terry McLaurin and DK Metcalf holdouts might play out
  Got something to say? Leave a comment below!