NFL Power Rankings - How do teams stack up after wild 1st week of FA?
L to R: Hyoung Chang (Getty Images)/Patrick McDermott (Getty Images)/@Colts (Twitter)
The NFL Power Rankings are selected by a panel of theScore's football editors.
Editor's note: These rankings were compiled before Tyreek Hill's trade from the Chiefs to the Dolphins
1. Buffalo Bills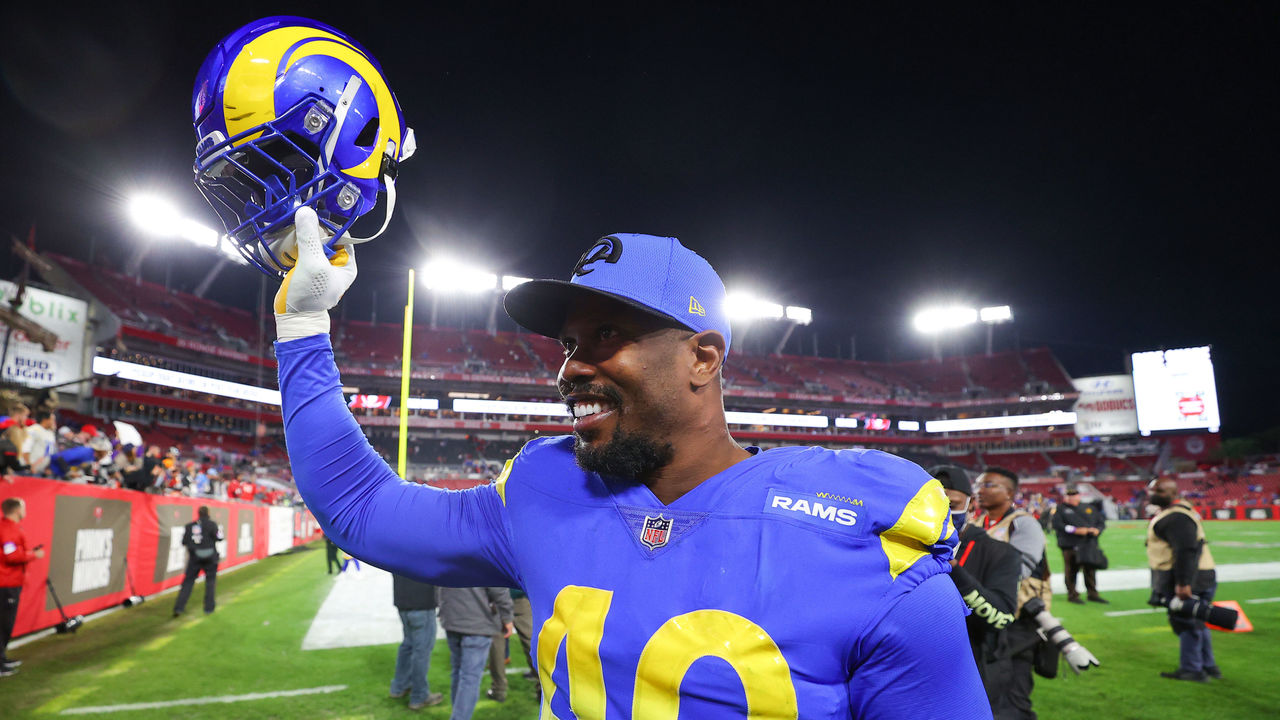 If there was any doubt about how the Bills view themselves after narrowly missing out on an AFC title game appearance, their offseason moves made it clear. Headlined by the signing of Von Miller to a huge deal, Buffalo is coming for everybody in 2022.
2. Los Angeles Rams
The reigning champions just missed out on the top spot after losing Miller, one of the key players in their Super Bowl run, to one of their biggest competitors. But L.A. is still the favorite in the NFC after adding Allen Robinson to an already stacked offense.
3. Tampa Bay Buccaneers
Tom Brady is back, and the Bucs are top Super Bowl contenders once again. The power of the GOAT was clear in free agency as Tampa Bay brought back Ryan Jensen, Carlton Davis, and Leonard Fournette, among others, who were all expected to leave before the quarterback's return from retirement.
4. Kansas City Chiefs
Initially the quietest of the AFC West teams, the Chiefs joined the division's trade insanity by reportedly sending Tyreek Hill to the Dolphins on Wednesday. If you have Patrick Mahomes, you still have a shot. But this season will undoubtedly be the team's biggest challenge of the Andy Reid era.
5. Los Angeles Chargers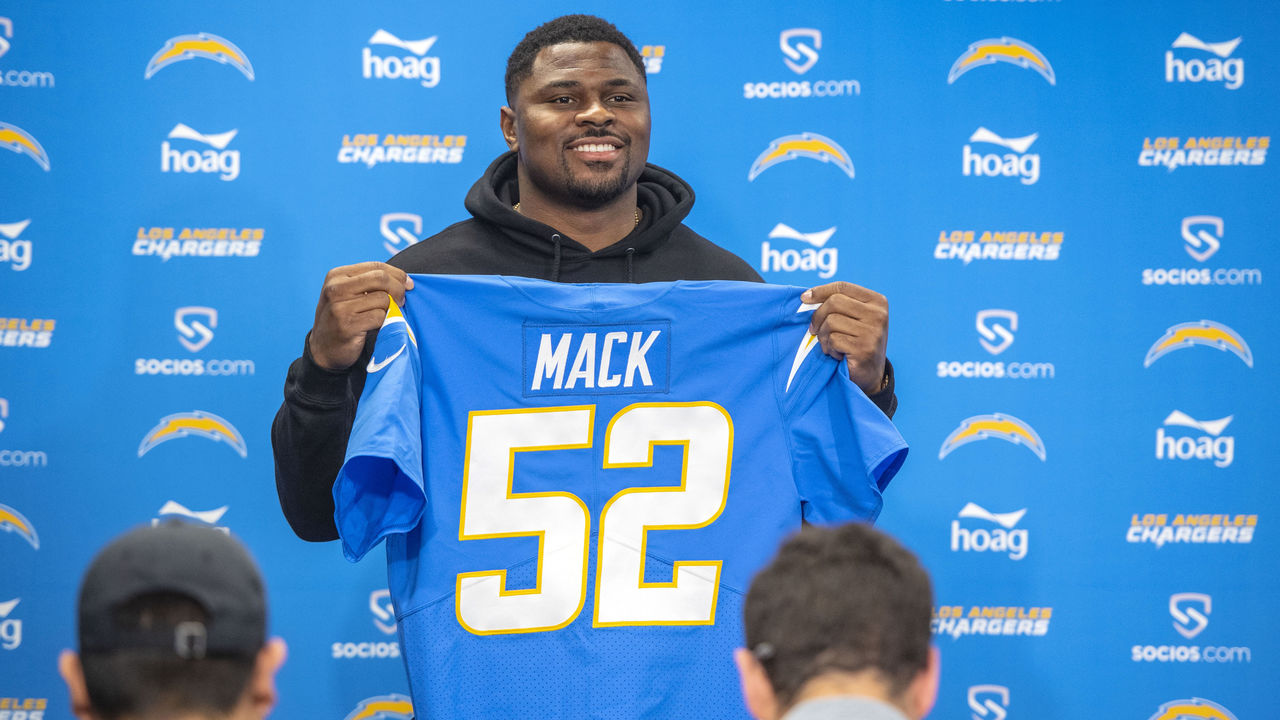 With Justin Herbert only a year or two away from his first NFL extension, the Chargers went all-in to win a Super Bowl, trading for Khalil Mack and signing J.C. Jackson to bolster their defense. Now, it's up to Brandon Staley to put all the pieces together.
6. Cincinnati Bengals
Joe Burrow has to be in the running for the happiest quarterback following the start of free agency. Burrow had the weapons, and now he has the protection after the Bengals overhauled their offensive line. Still, it's fair to question if a Super Bowl hangover is possible.
7. Cleveland Browns
From just a purely football perspective, Cleveland is immeasurably better than it was at the end of last season after bringing in Deshaun Watson and Amari Cooper. Watson could still face NFL discipline, which could scupper the Browns' season, but they're right in the thick of the AFC fight.
8. Las Vegas Raiders
Few would've blamed the Raiders if they opted to rebuild in an ultra-competitive AFC West, perhaps even trading Derek Carr at his peak value. Instead, Las Vegas joined the division's arms race by acquiring Davante Adams and signing Chandler Jones. Please, NFL, put the AFC West in prime time every week.
9. Denver Broncos
Denver finally has its successor to Peyton Manning in Russell Wilson, who will get his long-desired wish to be the unquestioned centerpiece of his offense and franchise. The Broncos have the roster to compete in the AFC but will need Wilson to regain his form after a lackluster 2021 campaign.
10. Green Bay Packers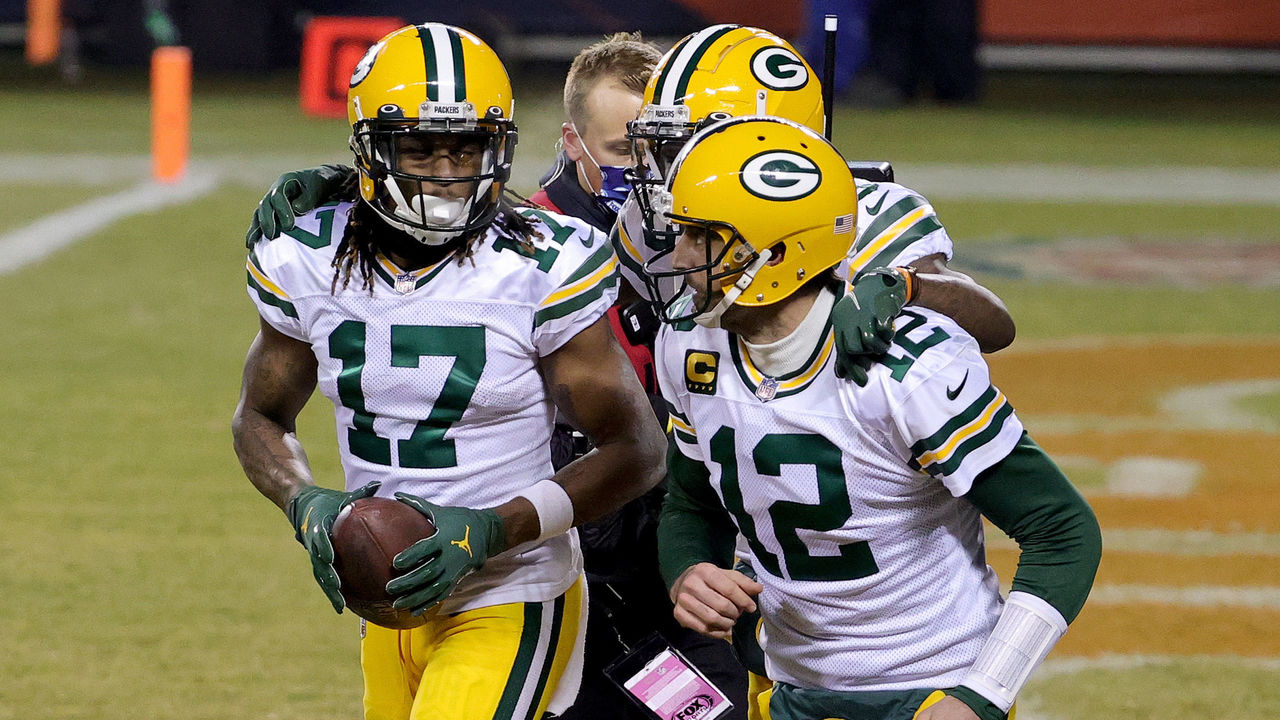 No one had more of a rollercoaster ride during the start of free agency than Packers fans. The elation of Aaron Rodgers re-signing, followed by the shock of the Adams trade just days later. While Green Bay still boasts a solid roster, it's no longer on the level of the Rams or Bucs.
11. Tennessee Titans
Tennessee retained several key free agents and swapped out Julio Jones for Robert Woods. The Titans will likely be one of the better teams in the AFC next season, but with the rest of the conference's top clubs making major moves, has their window closed?
12. Baltimore Ravens
The Ravens might be the most overlooked AFC team, thanks to the wild moves from the rest of the conference's upper echelon. Baltimore just missed out on a wild-card spot in 2021 despite being destroyed by injuries and now has the likes of safety Marcus Williams and offensive tackle Morgan Moses on board.
13. San Francisco 49ers
San Francisco arguably boasts a roster worthy of a top-10 spot. However, Trey Lance remains such a massive question mark that we can't yet expect the 49ers to be anything more than the best of the rest after the NFC's favorites.
14. Dallas Cowboys
Dallas is one of the teams that clearly got worse during free agency after trading Amari Cooper for peanuts and losing Randy Gregory to the Broncos in embarrassing fashion. Still, the NFC doesn't have many offenses that can keep up with Dak Prescott and Co.
15. Indianapolis Colts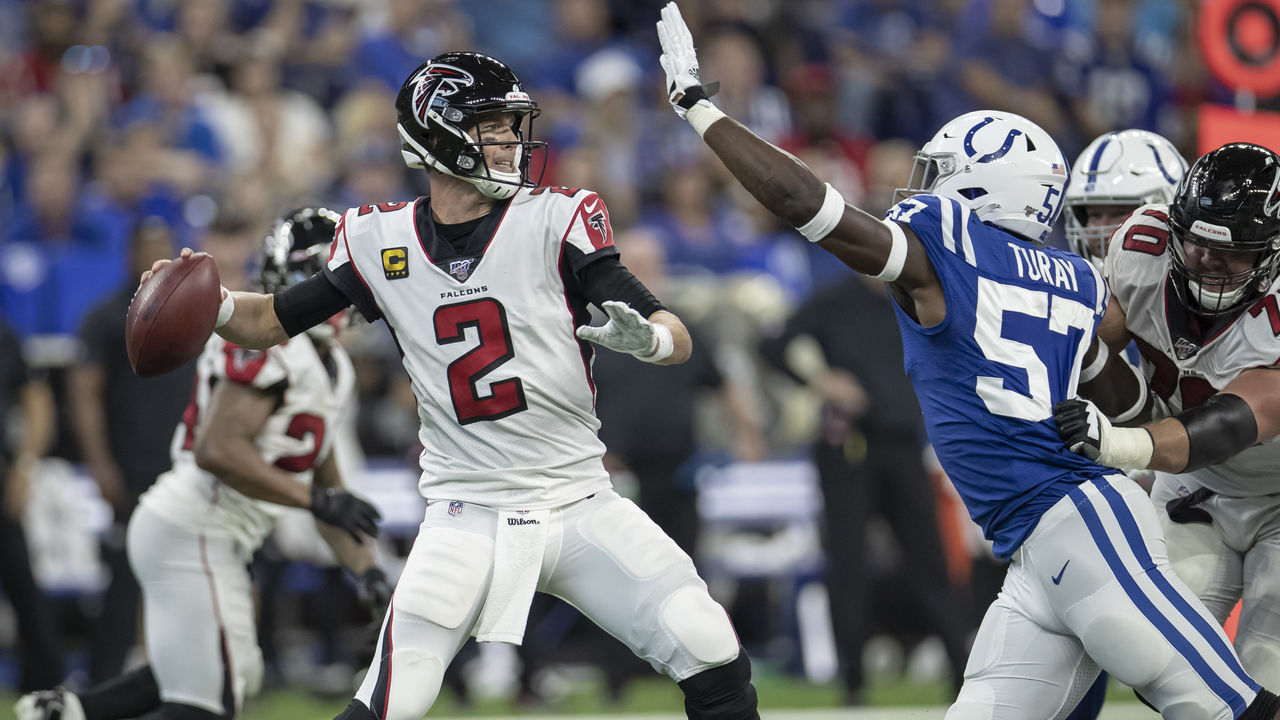 After a long wait, the Colts landed their quarterback in Matt Ryan. It's another Band-Aid move, but the veteran gives Indy its best chance to compete in 2022. Unfortunately for the Colts, the strength of the AFC means a divisional-round appearance is likely their ceiling.
16. Arizona Cardinals
The Kyler Murray drama has subsided (for now), and we haven't heard much from Arizona since then. They retained Zach Ertz and James Conner, but those moves don't change the fact the Cardinals firmly remain the third-best team in the NFC West.
17. New England Patriots
After splashing tons of cash during free agency in 2021, the Patriots mostly sat out this season. Trading Shaq Mason to the Bucs for a fifth-round pick as an unretirement gift to Brady was among the most questionable decisions across the league.
18. Minnesota Vikings
The Vikings are running it back with Kirk Cousins under their new leadership regime. Stealing Za'Darius Smith from the Packers is a solid move, but even with Green Bay losing Adams, it's hard to see Minnesota fighting out of no man's land in the NFC.
19. Philadelphia Eagles
Philadelphia's biggest wins were keeping some of its longtime stars, with Jason Kelce eschewing retirement and Fletcher Cox re-signing after briefly being cut. The Eagles are ahead of schedule in their rebuild, and another leap in 2022 will largely depend on how they use their three first-round picks.
20. Pittsburgh Steelers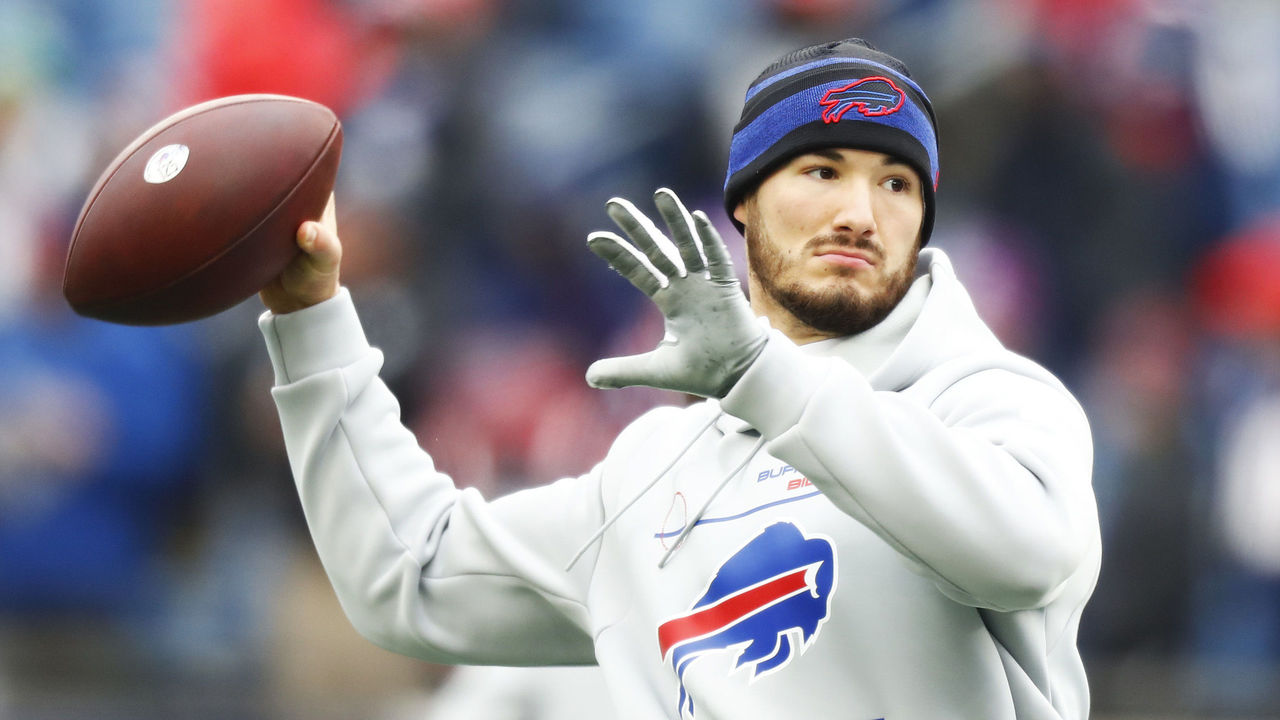 Starting Mitchell Trubisky isn't exactly an exciting prospect after nearly two decades of Hall of Fame-level quarterback play. But it's a low-risk, medium-reward bet that won't prohibit the Steelers from making a move for a quarterback in the draft.
21. New Orleans Saints
The Saints missed out on Watson and turned back to Jameis Winston, who played solidly before tearing his ACL last year. However, that was with Sean Payton at the helm. Now that Brady is back in the NFC South, the best New Orleans can probably hope for is a wild-card spot.
22. Washington Commanders
Is Carson Wentz an upgrade over Taylor Heinicke? Sure. But the Colts moved on for a reason. His leadership and consistency issues will be even more impactful for the Commanders, already a more volatile franchise than Indy. Moreover, Wentz's price is out of sync with the rest of the quarterback moves.
23. Miami Dolphins
Miami didn't make any major moves during the first week of free agency. But the Dolphins have gone from zero to 100 in recent days, acquiring Tyreek Hill for a huge package of picks in a blockbuster move shortly after finally landing free-agent left tackle Terron Armstead.
24. Chicago Bears
Justin Fields won't have much help in his sophomore season, as Chicago lost both Robinson and guard James Daniels. Meanwhile, the Bears' big addition, defensive tackle Larry Ogunjobi, fell through due to a failed physical.
25. Carolina Panthers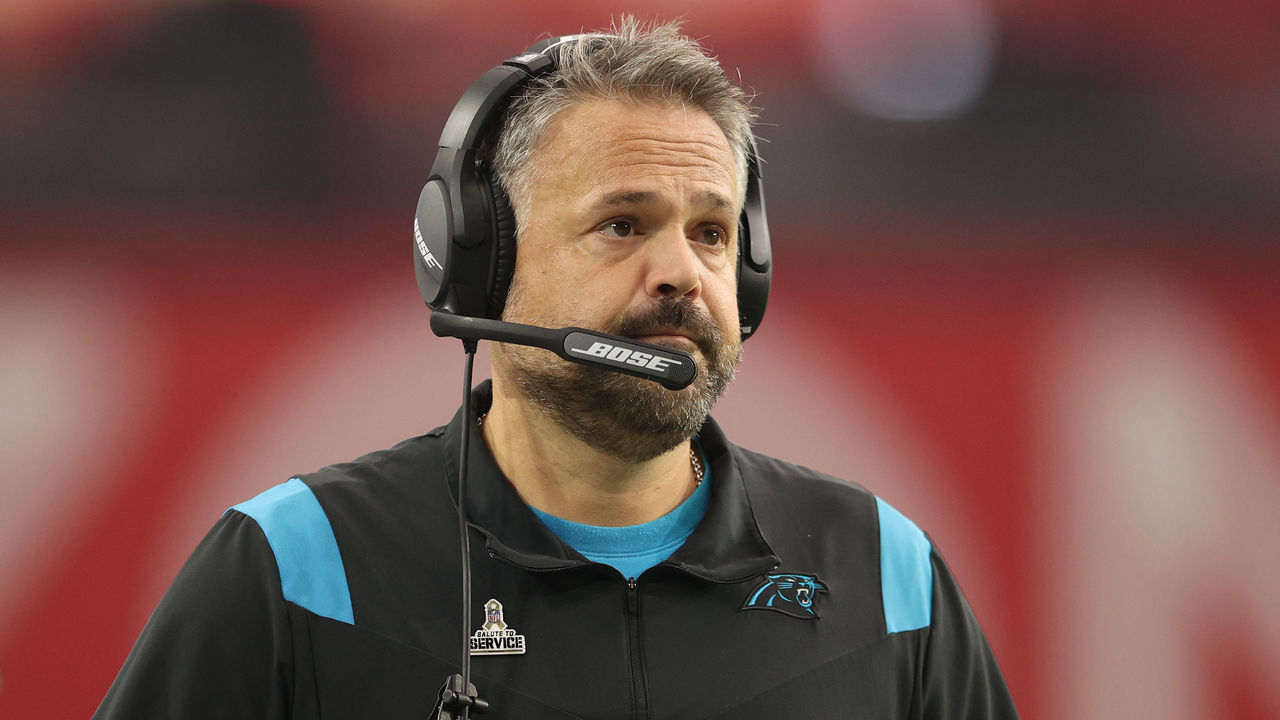 Matt Rhule is facing a make-or-break season in Year 3, and the early signs don't inspire optimism. A Hail Mary for Watson fell well short, the pass-rush took a major hit with Haason Reddick's departure, and Sam Darnold is still in line to start.
26. Seattle Seahawks
The Seahawks insist they intend to compete rather than rebuild despite trading Wilson and cutting Bobby Wagner. But Drew Lock isn't cutting it in the cutthroat NFC West, and no rookie quarterback seems capable of making a Day 1 impact. Seattle should get the Browns on the phone.
27. New York Jets
The Jets prioritized fixing their secondary and tight end spot with a handful of mid-tier money moves, headlined by D.J. Reed and C.J. Uzomah. New York is still at least a season away from making a playoff push, but GM Joe Douglas' methodical approach is a breath of fresh air for the usually erratic franchise.
28. Detroit Lions
While the Lions didn't win a lot in 2021, they still managed to instill hope with a strong-willed and gritty approach born of their head coach Dan Campbell. But with D.J. Chark the only significant addition, more pain is likely in store in 2022 before any gains come to fruition.
29. New York Giants
The Giants worked to rebuild their depth with a host of minor signings - a smart approach considering their cap woes and how far they are from competing. The 2022 campaign will be about evaluating their roster, most notably Daniel Jones, for 2023 and beyond.
30. Jacksonville Jaguars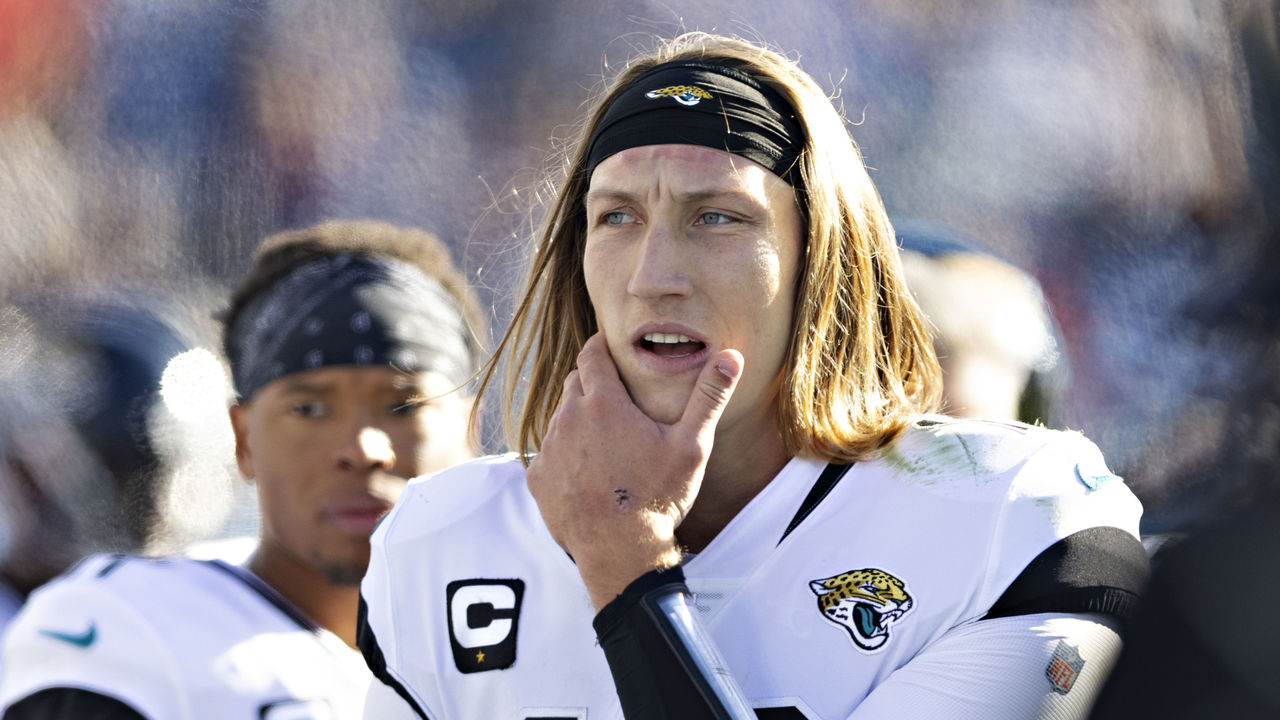 Jaguars general manager Trent Baalke is intent on keeping his job, even if it means emptying his team's wallet for any free agent that walks through the door. Christian Kirk's deal was arguably the most shocking of the early free-agency period.
31. Atlanta Falcons
What is the plan in Atlanta? The Falcons not only failed to land Watson, but they backed themselves into a corner with Ryan, ultimately having to accept mediocre trade value for their longtime quarterback. It's going to be a long season for the NFC South club.
32. Houston Texans
Houston can at long last move on after sending Watson to Cleveland. It appears the Texans will roll with Davis Mills this season, likely with their eyes already trained on an intriguing 2023 quarterback class.
Comments
✕
NFL Power Rankings - How do teams stack up after wild 1st week of FA?
  Got something to say? Leave a comment below!