Fantasy: Early 2022 breakout candidates for every NFL team
Jim McIsaac / Getty Images Sport / Getty
With free agency and the draft still ahead, NFL rosters will undergo seismic changes over the next few months.
Before the shuffling begins, let's take an early look at the players positioned to break out when the 2022 season kicks off.
Arizona Cardinals
Rondale Moore, WR - The rookie started his career with 11 catches, 182 yards, and a touchdown over his first two games, but those numbers were never going to be sustainable since he remained a part-time player in the Cardinals' offense. With A.J. Green and Christian Kirk heading to free agency this offseason, we should see the dynamic Moore take on a bigger role in Arizona's attack.
Fantasy breakout potential: ★★★★☆
Atlanta Falcons
Frank Darby, WR - While the sixth-round pick barely made an impact for the Falcons in his first year, the depth chart could open up considerably with Calvin Ridley's status unknown and Russell Gage, Olamide Zaccheaus, and Tajae Sharpe all hitting free agency. Even with an uptick in playing time, the odds of Darby becoming a weekly fantasy option remain slim.
Fantasy breakout potential: ★☆☆☆☆
Baltimore Ravens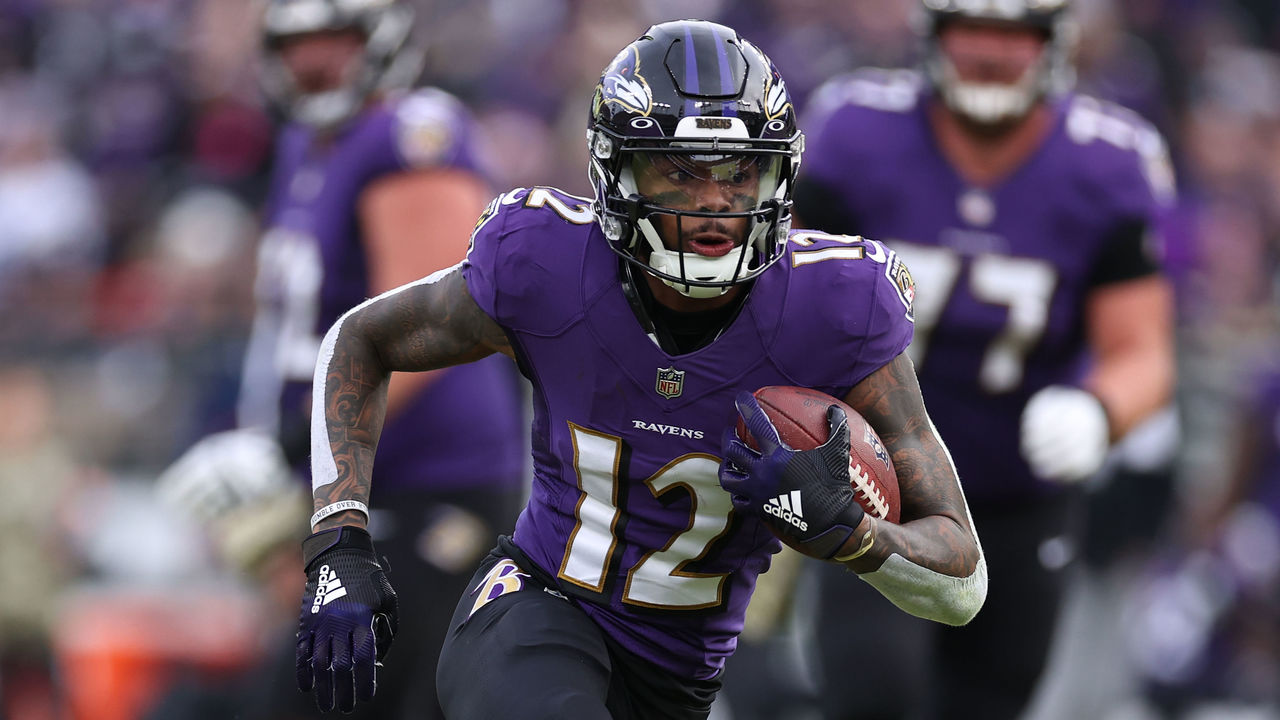 Rashod Bateman, WR - It was a strange debut campaign for the Ravens' rookie wideout, who spent the opening five games on injured reserve and was without star quarterback Lamar Jackson for the final four weeks of the season. Even so, Bateman topped 50 yards in three of his first four outings and flashed his No. 1 receiver skill set with a seven-catch, 103-yard effort in Week 14. If his development continues, he'll compete with Mark Andrews and Marquise Brown to be Jackson's top target in 2022.
Fantasy breakout potential: ★★★★★
Buffalo Bills
Gabriel Davis, WR - At this point, it seems insane that the Bills kept Davis behind veteran Emmanuel Sanders on the depth chart for most of the year. In the six contests where Davis played at least 50% of the snaps, he averaged 59 yards per game and notched four touchdowns in those appearances. The 22-year-old then made a massive contribution in the postseason, with 41 yards and a score in the wild-card round and 201 yards and four TDs in the shootout loss to the Chiefs. Davis is a must-have player in 2022 fantasy drafts.
Fantasy breakout potential: ★★★★☆
Carolina Panthers
Terrace Marshall, WR - The second-rounder failed to carve out a consistent role in the offensive unit before injuries derailed his campaign completely. With DJ Moore leading the receiving corps and Robby Anderson signing a new two-year deal to stay in Carolina, Marshall might have a hard time earning a significant target share. An upgrade at quarterback would help his outlook.
Fantasy breakout potential: ★★★☆☆
Chicago Bears
Justin Fields, QB - There's no denying that Matt Nagy and his coaching staff were a net negative for Fields in Year 1. Fortunately, a new regime is on the way, and it will likely be one with a real plan for how to maximize the young QB's abilities. From Week 6 on, Fields posted at least 35 rushing yards in six of his remaining seven outings, which should intrigue fantasy managers.
Fantasy breakout potential: ★★★★★
Cincinnati Bengals
Chris Evans, RB - The Bengals don't have an obvious breakout candidate for next season, but Evans could take over as the No. 2 back. He drew positive reports for his pass-catching skills as a rookie, and he might be a Joe Mixon injury away from fantasy relevance.
Fantasy breakout potential: ★☆☆☆☆
Cleveland Browns
Donovan Peoples-Jones, WR - DPJ was this year's ultimate boom-or-bust receiver. He went for 70 yards or more in five of his last 10 games - but opponents also held him under 40 yards in four of those contests. Still, if the Browns don't make any big additions to their wideout room, Peoples-Jones will be an upside WR4 in fantasy, possibly more if Jarvis Landry misses any time.
Fantasy breakout potential: ★★★☆☆
Dallas Cowboys
Tony Pollard, RB - Pollard produced 60 yards or more from scrimmage 10 times this campaign - even while backing up Ezekiel Elliott. He's an explosive game-breaker who would be worthy of starting on most NFL squads. If Elliott falters or gets hurt, Pollard will be the definition of a league-winner in 2022.
Fantasy breakout potential: ★★★★☆
Denver Broncos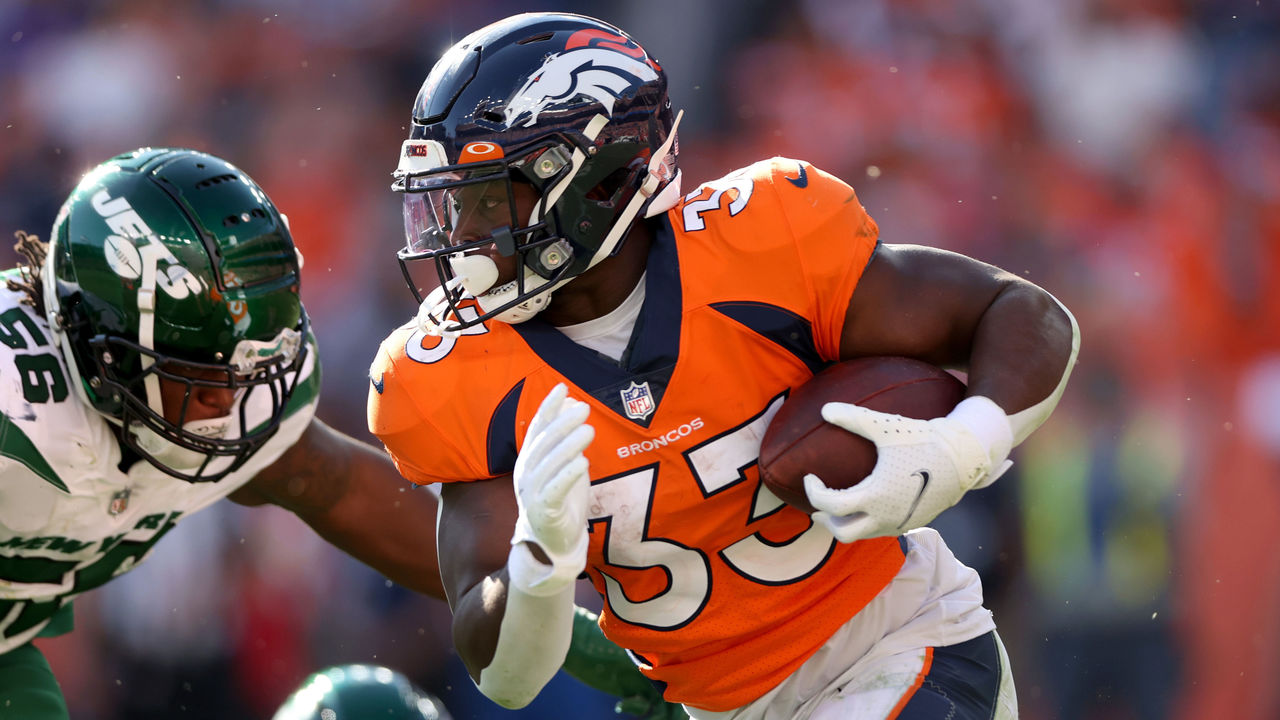 Javonte Williams, RB - This might be the most obvious breakout on this list. Williams was exceptional this season as both a rusher and a pass-catcher. He posted the second-highest missed tackles forced percentage despite splitting time with Melvin Gordon, who will likely leave in free agency. If Williams gets the lead back job all to himself, a top-five fantasy finish is not out of the question for as early as 2022.
Fantasy breakout potential: ★★★★★
Detroit Lions
D'Andre Swift, Lions - You could argue that Swift has already broken out for the Lions, but injuries have kept him from hitting his true ceiling the last two years. On a per-game basis, he averaged the 18th most fantasy points among running backs in his first year and increased that to 10th this campaign. If he can stay healthy and Detroit can improve on offense, Swift will take his game to another level and become an elite fantasy producer.
Fantasy breakout potential: ★★★★★
Green Bay Packers
A.J. Dillon, RB - As a sophomore, Dillon began to assert himself in a timeshare with Aaron Jones. Similar to Pollard, Dillon is an overqualified backup who found a way to rack up at least 60 yards from scrimmage in 10 of his appearances this year. Dillon will benefit if Aaron Rodgers returns, with the number of overall scoring opportunities remaining high. If Rodgers leaves, the offense will suffer, but it will force Matt LaFleur to emphasize his rushing attack and take the pressure off Jordan Love. Expect Dillon to continue his role as a weekly flex option with league-winning upside if anything sidelines Jones.
Fantasy breakout potential: ★★★★☆
Houston Texans
Nico Collins, WR - Like most rookies, Collins had his best moments in the second half of the season when his playing time increased. Scoring opportunities weren't frequent in Houston's offense, but the 22-year-old showed enough to warrant a longer look as the Texans' No. 2 receiver. Keep your expectations in check, but there are many paths that end with Collins getting a bigger opportunity in Year 2.
Fantasy breakout potential: ★★☆☆☆
Indianapolis Colts
Parris Campbell, WR - As much as we want to hold out hope for Campbell to overcome the ailments that cost him so much time early in his career, his window to become an impact player in the pros has nearly run out. Campbell did manage a pair of 50-yard efforts before a foot injury sent him to injured reserve in October, but he needs to prove he can stay on the field before we trust him on our fantasy rosters.
Fantasy breakout potential: ★★☆☆☆
Jacksonville Jaguars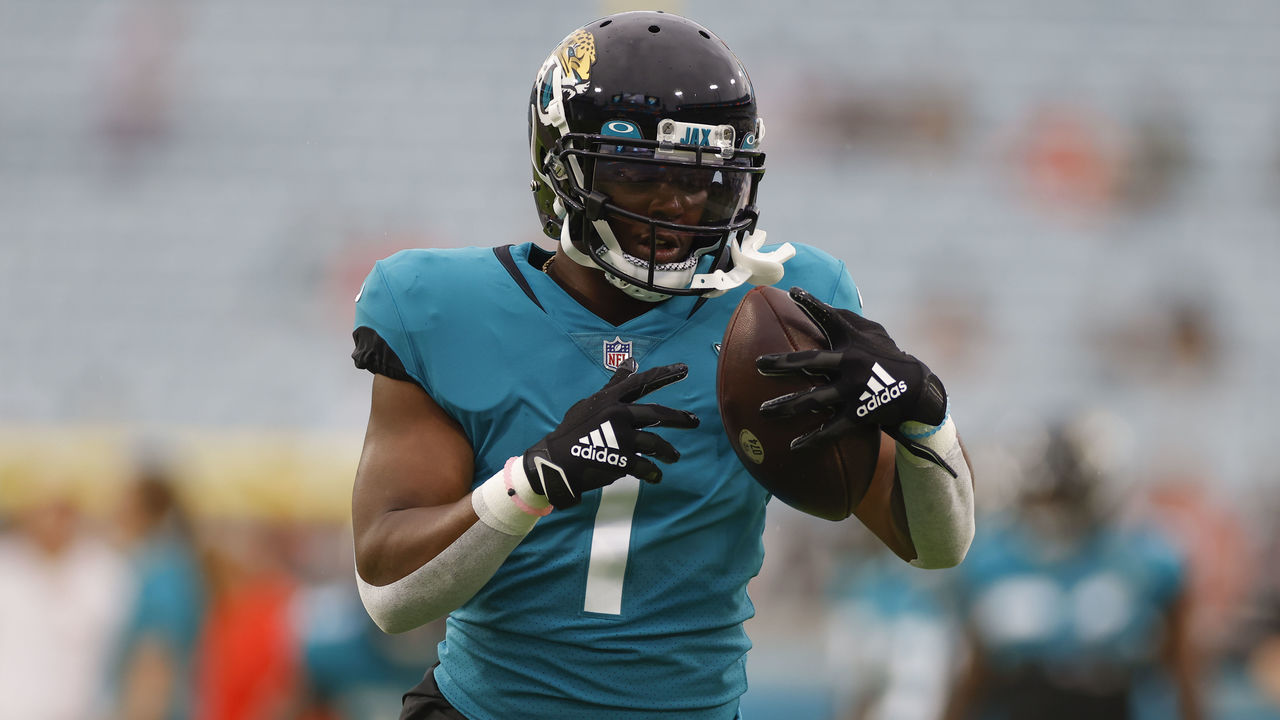 Travis Etienne, RB - The Jags' first-round pick missed his entire debut campaign after having Lisfranc surgery, wanting to fully heal before getting back on the field. It's easy to forget, but Etienne was one of the top RB prospects in last year's class, offering high-end breakaway speed and an extensive pass-catching resume. And next season, Jacksonville might need him more than ever as teammate James Robinson recovers from a torn ACL suffered late in December.
Fantasy breakout potential: ★★★★☆
Kansas City Chiefs
Clyde Edwards-Helaire, RB - Has CEH's underwhelming NFL production so far been the result of injuries? Offensive line issues? Or is he simply not as talented as the Chiefs believed when they selected him in the first round? The answer might be some combination of all three. Until we know for sure, you should still be willing to take a chance on a 22-year-old back tied to a Patrick Mahomes-led attack.
Fantasy breakout potential: ★★★★☆
Las Vegas Raiders
Bryan Edwards, WR - Edwards made strides in his sophomore campaign, but his contributions are still few and far between. Following the unfortunate Henry Ruggs situation, the Raiders will probably invest in a receiver this offseason, which will push Edwards down the depth chart. He might be the most likely breakout candidate on the roster, but it's by default.
Fantasy breakout potential: ★★☆☆☆
Los Angeles Chargers
Josh Palmer, WR - A Palmer breakout is largely dependent on whether Mike Williams departs in free agency. If that occurs and the Chargers don't make any big splashes, then Palmer would move into a prime spot as one of Justin Herbert's top targets. In the three games where Palmer saw the field on at least 60% of the team's snaps, the rookie put up incredibly promising stat lines of 5-66-1, 5-43-1, and 4-45-1. Fantasy managers should keep a close eye on this situation.
Fantasy breakout potential: ★★★★☆
Los Angeles Rams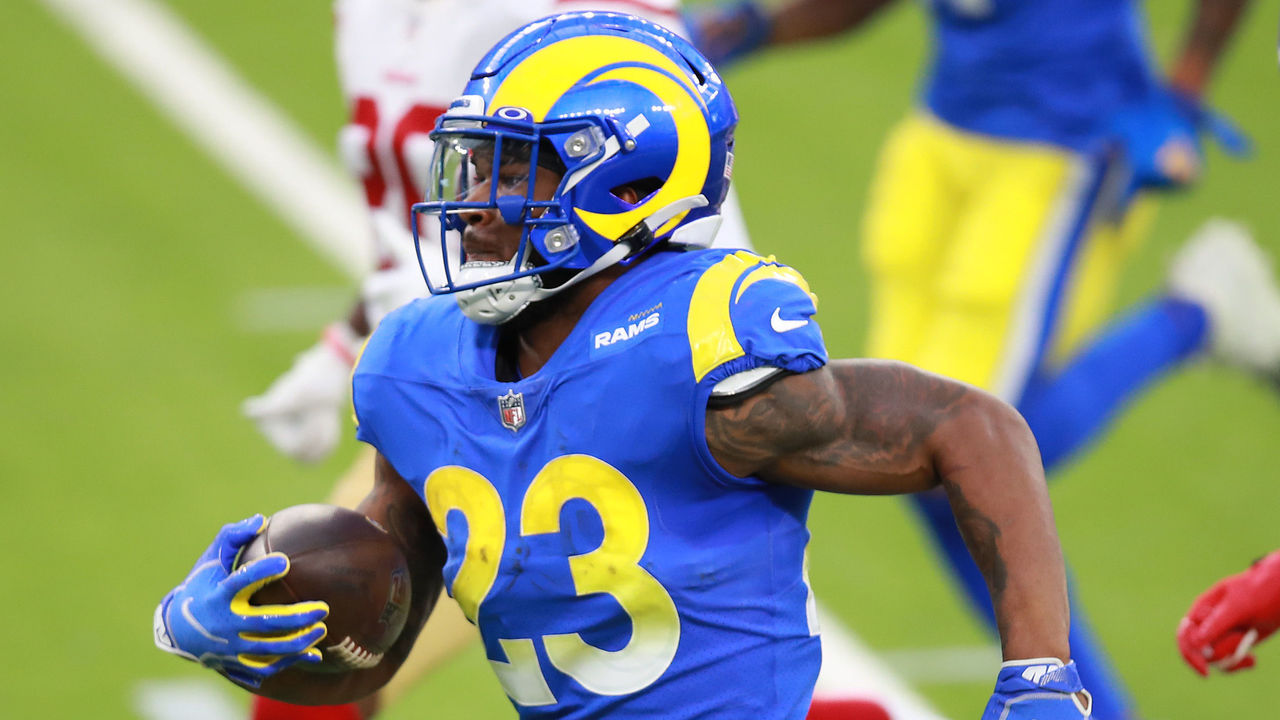 Cam Akers, RB - After a strong finish to his rookie season, Akers was high on last year's list of breakout candidates before a torn Achilles put his future in doubt. His stunning return in Week 18 defied everything we knew about Achilles recovery timetables, putting him on pace to hit the ground running next campaign - assuming he can escape the rest of the playoffs unscathed. Sean McVay clearly has faith in Akers since he gave him 19 and 25 touches over the last two games.
Fantasy breakout potential: ★★★★★
Miami Dolphins
Tua Tagovailoa, QB - It sounds like the Dolphins intend to keep Tagovailoa - something that seemed less than guaranteed early in the season when reports circulated about their interest in Deshaun Watson. After returning from injury in Week 6, Tua was the QB17 in fantasy points per game while playing most of those contests without DeVante Parker and Will Fuller. He may never emerge as a QB1 for fantasy, but the best is yet to come for the 23-year-old.
Fantasy breakout potential: ★★★★☆
Minnesota Vikings
Irv Smith Jr., TE - Meniscus surgery cost Smith the entire 2021 campaign. Before the injury, he was already someone we were targeting as a late-round breakout candidate. As long as he can get back to his previous form, Smith is an explosive athlete with a bright future on the Vikings.
Fantasy breakout potential: ★★★☆☆
New England Patriots
Rhamondre Stevenson, RB - The first-year rusher looked just as capable as starter Damien Harris this season while also offering the Patriots more as a pass-catcher. In the three contests where he played at least 50% of the snaps, Stevenson poured in 24 touches for 114 yards and two scores, 24 touches for 78 yards, and 19 touches for 107 yards and two scores. Whether it's injury-related or talent-based, Stevenson will eventually have his shot to be the lead back in New England.
Fantasy breakout potential: ★★★★☆
New Orleans Saints
Adam Trautman, TE - Trautman started to turn it on midseason - with at least six targets in four straight games - before a sprained MCL kept him out until the final month. The Saints' offense has been very tight-end friendly, especially around the red zone, so an athletic receiving option like Trautman has a chance to become a fantasy factor if he continues to progress.
Fantasy breakout potential: ★★★☆☆
New York Giants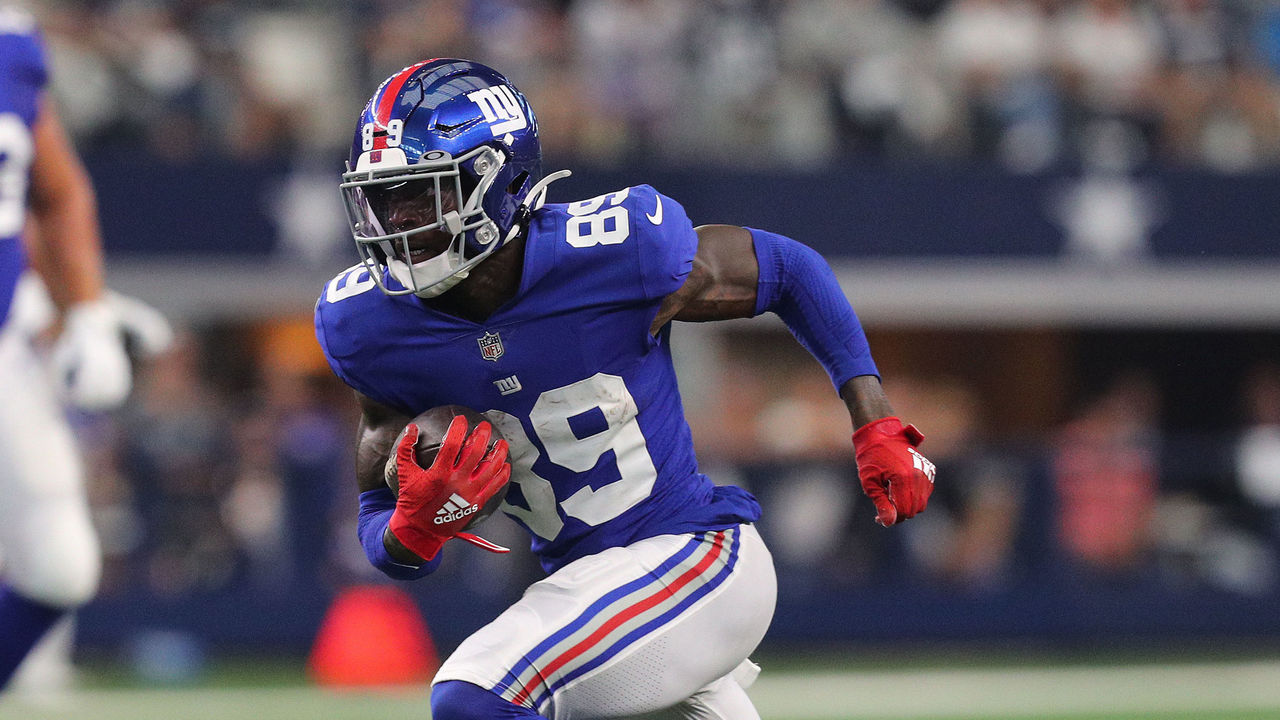 Kadarius Toney, WR - When a first-round rookie brings in 16 catches and 267 yards over two weeks, you have to take notice. It was a small sample size, but what we saw from Toney in terms of his speed and ability to change direction is more than enough to get fantasy managers excited about his potential. Toney's one of those players who appears to have an extra gear, and the Giants' new coaching staff will have to prioritize getting the ball in his hands.
Fantasy breakout potential: ★★★★★
New York Jets
Elijah Moore, WR - Most teams are lucky to have one strong breakout candidate, but the Jets have two in Moore and running back Michael Carter. Moore gets the nod here because - before a quad injury landed him on injured reserve - he averaged the seventh-most fantasy points at his position over his final six games. He found himself right up there with the NFL's best fantasy receivers, and it wouldn't be surprising to see him back in that range next year, especially if Zach Wilson gets more comfortable in the offense.
Fantasy breakout potential: ★★★★★
Philadelphia Eagles
Devonta Smith, WR - Smith silenced those who doubted his durability at the pro level, playing in all 17 games as well as the Eagles' lone postseason outing. The only problem holding him back now will be the offense's design, which skewed more run-heavy as the year went along. When the targets are there, Smith can produce.
Fantasy breakout potential: ★★★★★
Pittsburgh Steelers
Chase Claypool, WR - Claypool didn't make the leap that we were hoping for from Year 1 to Year 2. Ben Roethlisberger's declining arm continued to limit the Steelers' offense, and Claypool ultimately finished with similar stats to his rookie campaign. However, he still profiles as a young wideout capable of emerging as a true difference-maker during his career. Whether that breakout comes next season in Pittsburgh will depend on who replaces Big Ben under center.
Fantasy breakout potential: ★★★★★
San Francisco 49ers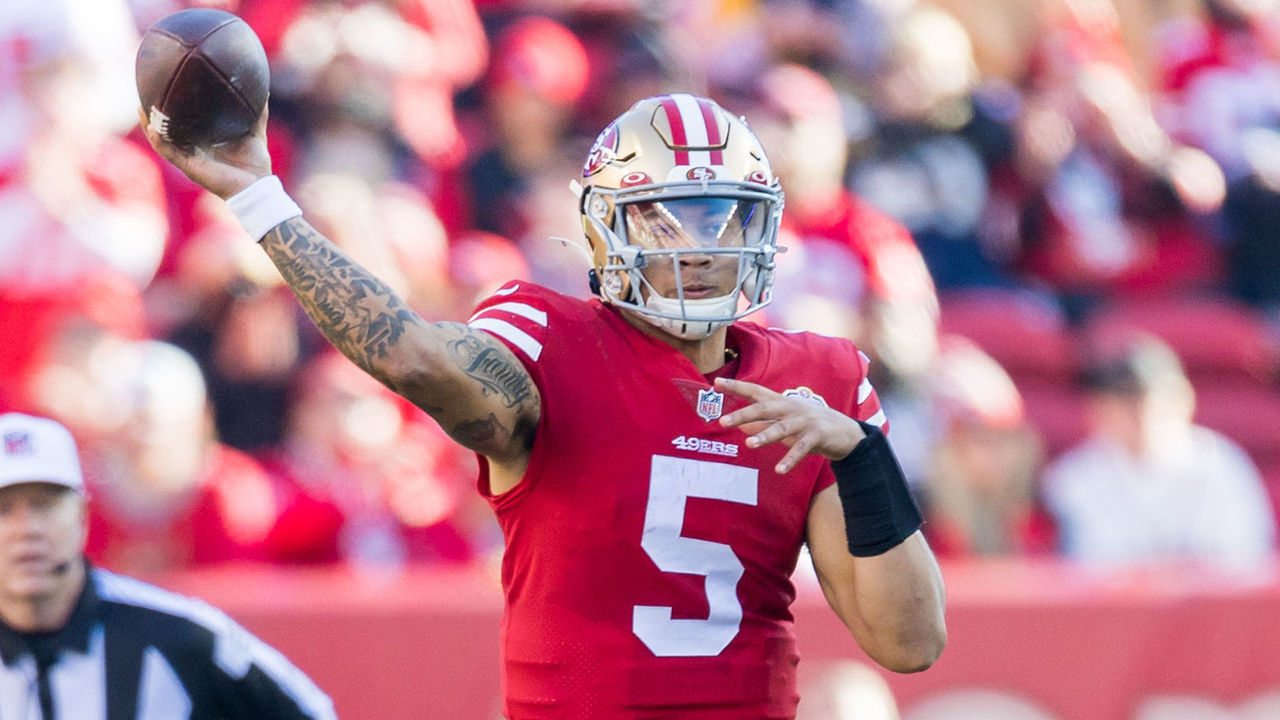 Trey Lance, QB - The 49ers are playing the long game with Lance. Fantasy managers may have been disappointed that he didn't take over as the starter this campaign, but this could help his long-term outlook. Like Patrick Mahomes, Lance will spend his rookie season learning behind a veteran before being asked to assume control of the offense. He's already flashed his upside, finishing as a top-13 fantasy QB in two of the three games where he saw significant playing time.
Fantasy breakout potential: ★★★★★
Seattle Seahawks
Dee Eskridge, WR - Not all breakout candidates are created equal. After five consecutive five-star options, we take a step down to Eskridge, who couldn't solidify himself as the No. 3 receiver in Seattle as a rookie. He'll get another shot to win that job in 2022, but he'll struggle to carve out consistent targets with DK Metcalf and Tyler Lockett entrenched at the top of the depth chart. Russell Wilson's uncertain future with the Seahawks also casts a shadow on this entire passing attack.
Fantasy breakout potential: ★☆☆☆☆
Tampa Bay Buccaneers
Ke'Shawn Vaughn, RB - Leonard Fournette and Ronald Jones are hitting free agency in March, and with how well Fournette has played for the Bucs, we should see them work to re-sign him. Even if that occurs, Vaughn could rise up the depth chart and become the new No. 2 option in this backfield. There's also a non-zero chance Tampa decides against paying up at RB and instead gives Vaughn a shot to handle the job. However, coach Bruce Arians did suggest Vaughn has a future as a three-down back.
Fantasy breakout potential: ★★★☆☆
Tennessee Titans
Darrynton Evans, RB - Tennessee doesn't have any real breakout candidates at the moment. That includes Evans, who hasn't generated many highlights since the Titans used a third-round pick on him in 2020. However, that has less to do with talent and more to do with durability - the 23-year-old has missed 27 games over his first two campaigns. Evans looked like he belonged in the brief glimpses we've seen, and Tennessee had an immediate backup for Derrick Henry. If he can prove he still deserves that role, he'll be a name to monitor in fantasy once again.
Fantasy breakout potential: ★☆☆☆☆
Washington Football Team
Dyami Brown, WR - After seeing nearly full-time snaps early in the season, Brown couldn't convince the coaching staff he deserved a regular role in the offensive unit, and his playing time declined as the year went along. That's not a great sign for future production. Fortunately for him, Washington's top priority in the offseason is finding an upgrade at quarterback. A new passer could breathe life into this offense and give Brown a better shot at finding success.
Fantasy breakout potential: ★★☆☆☆
Comments
✕
Fantasy: Early 2022 breakout candidates for every NFL team
  Got something to say? Leave a comment below!