NFL Power Rankings - Week 8: Every team's scariest stat
L to R (Getty Images): Wesley Hitt/G Fiume/Icon Sportswire
The NFL Power Rankings are selected by a panel of theScore's football editors.
With Halloween right around the corner, we're uncovering a scary stat for each team that will leave fans trembling in fear.
1. Arizona Cardinals (7-0)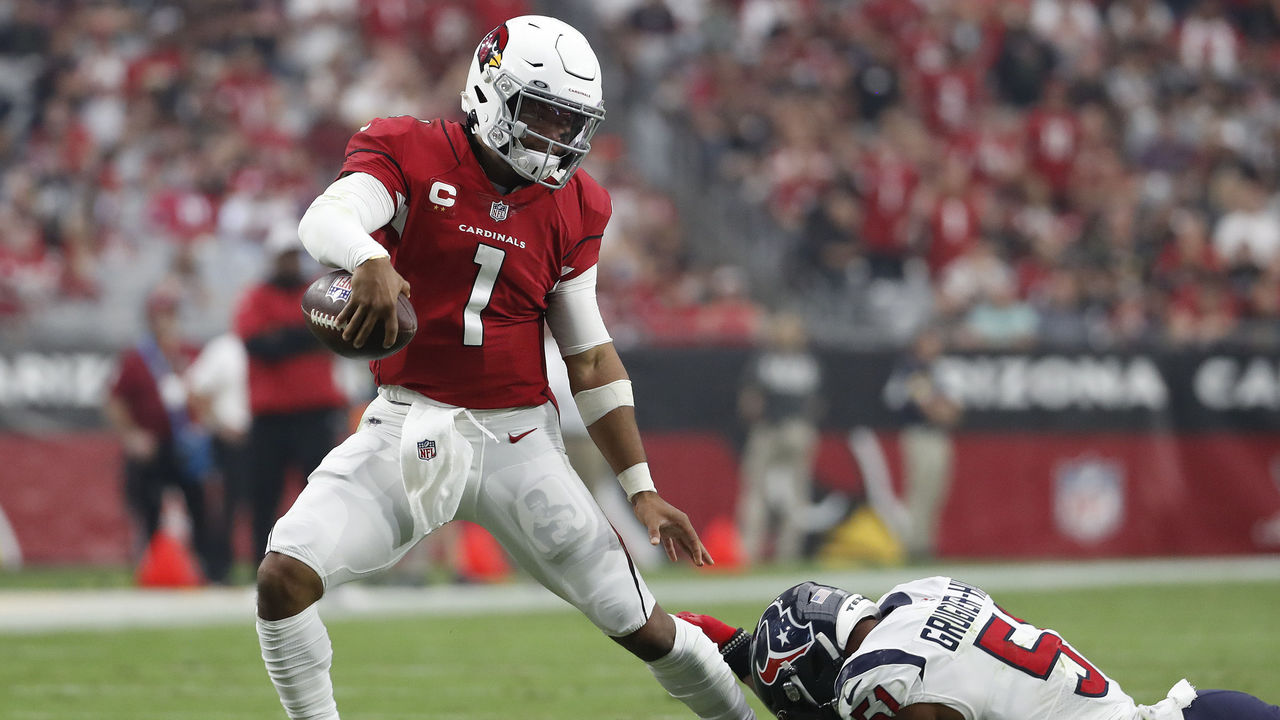 Previous Rank: 1
There's not much to be spooked about when it comes to the undefeated Cardinals. One minor concern is Kyler Murray's ball-handling ability. An early MVP candidate, Murray has committed a league-leading six fumbles this season, though none have been recovered by the opposing defense.
2. Tampa Bay Buccaneers (6-1)
Previous Rank: 2
The reigning champs have been devastated by injuries to the back end of their defense. Not surprisingly, the patch-up job isn't holding up too well. The Bucs have surrendered 31 pass plays of 20 yards or more while opposing quarterbacks are completing 70% of their passes.
3. Los Angeles Rams (6-1)
Previous Rank: 3
The Rams look defensively stout as usual, but the unit is still leaving a lot of yardage on the field. Offenses have racked up 1,030 yards after the catch on Los Angeles' defense this season, third most in the NFL. The culprit for this issue? Tackling. The Rams also rank in the bottom 10 with 48 missed tackles.
4. Buffalo Bills (4-2)
Previous Rank: 5
The Bills are charging through the AFC and lack a true weakness on either side of the ball. However, the offensive line can still improve. Josh Allen has only been sacked eight times, but he's being pressured on 26% of his dropbacks.
5. Green Bay Packers (6-1)
Previous Rank: 6
It's been a one-man show at wide receiver, as Davante Adams has shouldered the load for the Packers. With Adams on the COVID-19 list, the team's shortcomings at wideout could be on grand display. The four-time Pro Bowler is the only player on the team averaging more than 30 receiving yards per game.
6. Dallas Cowboys (5-1)
Previous Rank: 7
Hats off to Trevon Diggs for his league-leading seven interceptions. However, Diggs' ball skills may be hiding the true flaws of the Cowboys' defense. Clubs are averaging an NFC-best 6.3 yards per play and 295 passing yards per game against Dallas.
7. Cincinnati Bengals (5-2)
Previous Rank: 13
The Bengals are looking to establish themselves as the kings of the jungle. However, to be a true apex predator, they'll have to be more calculated. Joe Burrow is lighting it up, but he's got eight picks, with four coming in the fourth quarter.
8. Los Angeles Chargers (4-2)
Previous Rank: 8
There's no doubting the Chargers' secondary and pass rush, but their inability to stop the run could cost them down the stretch. They've allowed 180-plus yards on the ground on four occasions this season. No other team has allowed that to happen more than twice.
9. Tennessee Titans (5-2)
Previous Rank: 10
The Titans made major offseason splashes by bringing in Julio Jones and Bud Dupree, but both have failed to consistently make their presence felt thus far. Jones has put up just 17 receptions for 301 yards, both career lows through Week 7. Meanwhile, Dupree has recorded just one sack.
10. Baltimore Ravens (5-2)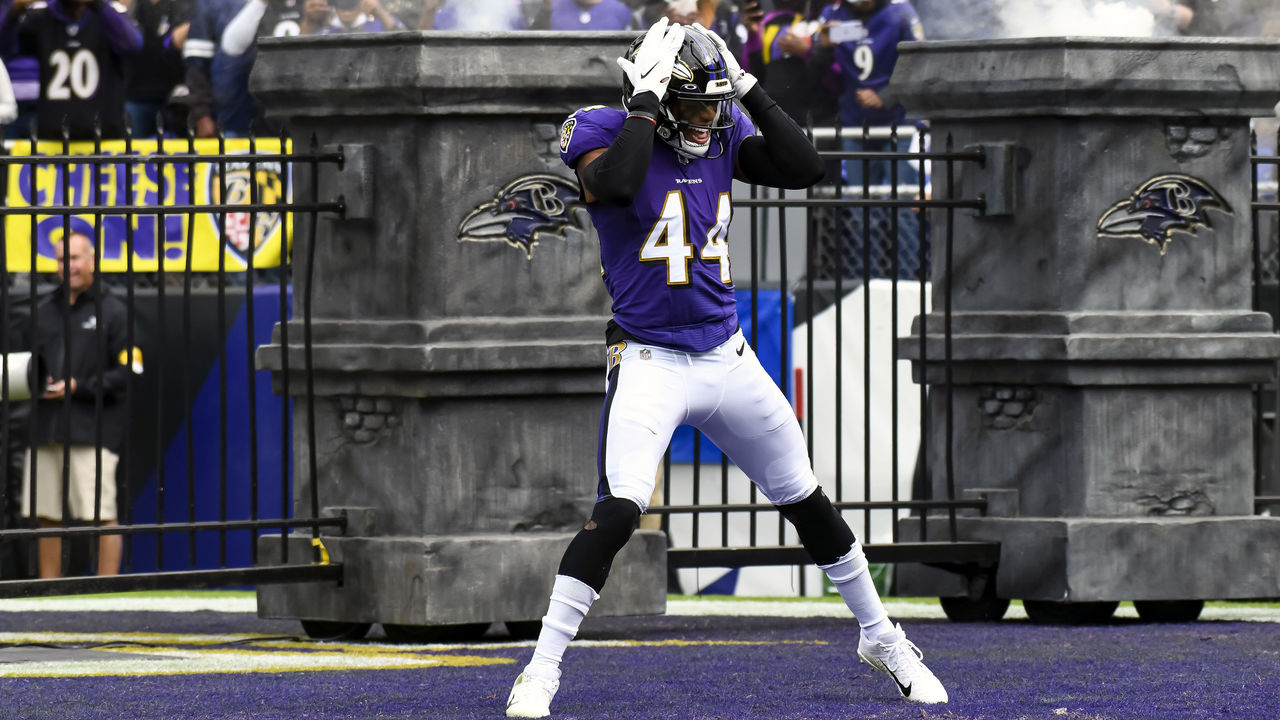 Previous Rank: 4
If the Ravens want to make a deep postseason run, their secondary will have to step up. Baltimore is the third team all time to allow three 400-yard passers through the first seven games of the season, according to Elias Sports.
11. Las Vegas Raiders (5-2)
Previous Rank: 14
There's no quit in these Raiders. They've battled to 5-2 despite some crazy finishes and the aftermath of Jon Gruden's departure. One has to imagine just how much better the Raiders could be if they didn't have to overcome 53 penalties called against them, which only trail the Eagles for the most in the NFL.
12. Cleveland Browns (4-3)
Previous Rank: 12
With numerous key offensive contributors banged up, the Browns' defense will need to pick up the slack. Cleveland's third-down defense ranks in the bottom five in the NFL, allowing a 45.2% conversion rate.
13. New Orleans Saints (4-2)
Previous Rank: 11
Sean Payton has Jameis Winston playing mistake-free football, though it's come at the price of a conservative offense. New Orleans has produced just seven plays of 25 yards or more, tied for the fewest in the NFL.
14. Indianapolis Colts (3-4)
Previous Rank: 19
The Colts have found a way to revive Carson Wentz. Next up is figuring out how to bring life to their pass rush. Indianapolis is generating pressure on just 16.3% of quarterback dropbacks, which is the worst mark in the league.
15. Kansas City Chiefs (3-4)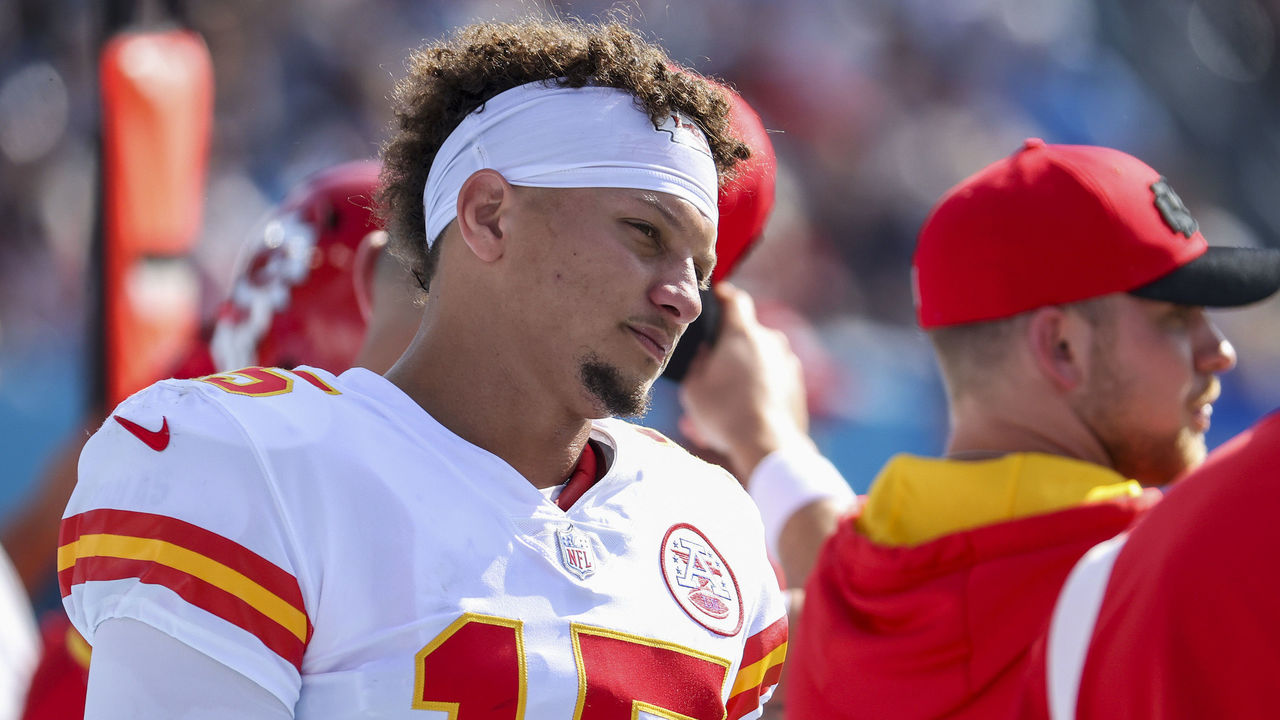 Previous Rank: 9
The Chiefs are in crisis mode, and it seems that Patrick Mahomes can no longer bail them out. Kansas City has lost three of its last eight games by 18 or more points (including the playoffs). Additionally, no quarterback has thrown more interceptions than Mahomes (9) this year.
16. Minnesota Vikings (3-3)
Previous Rank: 18
Bashaud Breeland has been a gigantic weak spot through the first six games. He's already allowed four touchdowns while giving up a 113.5 passer rating to opposing quarterbacks.
17. New England Patriots (3-4)
Previous Rank: 20
There's no such thing as an easy win in the NFL, but the Patriots have greatly benefited from facing inexperienced competition. All three of their wins have come against rookie passers, while they're a concerning 0-4 versus the rest of the NFL.
18. Pittsburgh Steelers (3-3)
Previous Rank: 17
The Steelers' dink-and-dunk offense is a byproduct of Ben Roethlisberger's declining abilities. His arm strength isn't what it used to be, while his accuracy is below average at best. The veteran has attempted 29 deep passes but only completed eight.
19. San Francisco 49ers (2-4)
Previous Rank: 16
Offensive mastermind Kyle Shanahan hasn't been able to extract much from the 49ers' offense. They rank 19th in scoring and 18th in yardage. Making matters worse, Jimmy Garoppolo has clearly regressed since his Super Bowl run. The veteran is 5-6 with 13 touchdowns to 12 turnovers since 2020.
20. Denver Broncos (3-4)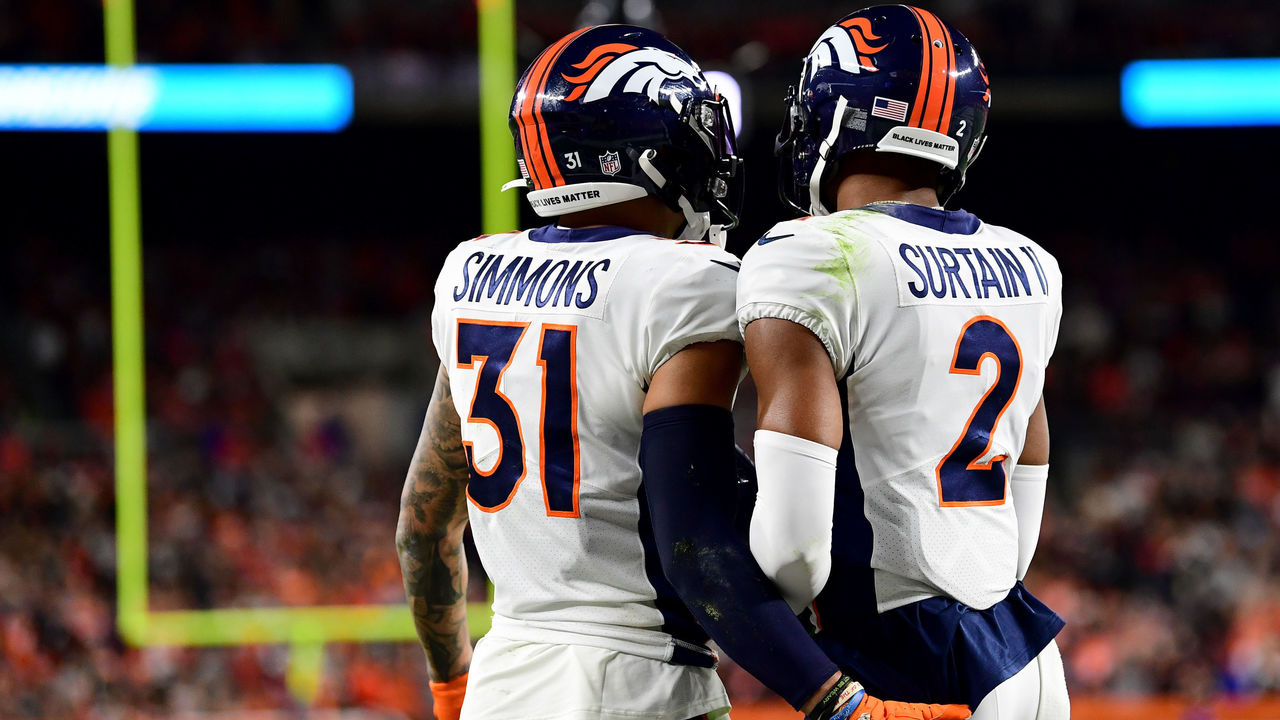 Previous Rank: 21
It's been all downhill since the Broncos started 3-0. Now losers of four in a row, a lot of blame can be pinned on Denver's defense. The club has recorded just one takeaway while allowing an average of 399.8 yards over its four-game slide.
21. Chicago Bears (3-4)
Previous Rank: 15
Perhaps Matt Nagy was right when he advocated for patience with Justin Fields, who's looked overwhelmed behind a poor offensive line. The rookie was responsible for five turnovers Sunday, the most by a Bears quarterback since Week 16 of the 2016 season.
22. Atlanta Falcons (3-3)
Previous Rank: 26
The Falcons seemed to have missed the memo about finishing strong. Atlanta is allowing a league-worst 18.5 points in the second half of games this season.
23. Seattle Seahawks (2-5)
Previous Rank: 23
Russell Wilson can't come back soon enough. The Seahawks averaged 24 points per contest, 6.5 yards per play, and converted 34.7% of third downs in games that Wilson started. That's plummeted to 15 points per contest, 4.3 yards per play, and a 25% third-down rate in two starts with Geno Smith.
24. New York Giants (2-5)
Previous Rank: 28
Daniel Jones threw his first red-zone touchdown pass of the season Sunday, highlighting the Giants' struggles to finish drives. New York currently owns the NFL's worst red-zone offense after converting just nine of its 20 trips into touchdowns.
25. Carolina Panthers (3-4)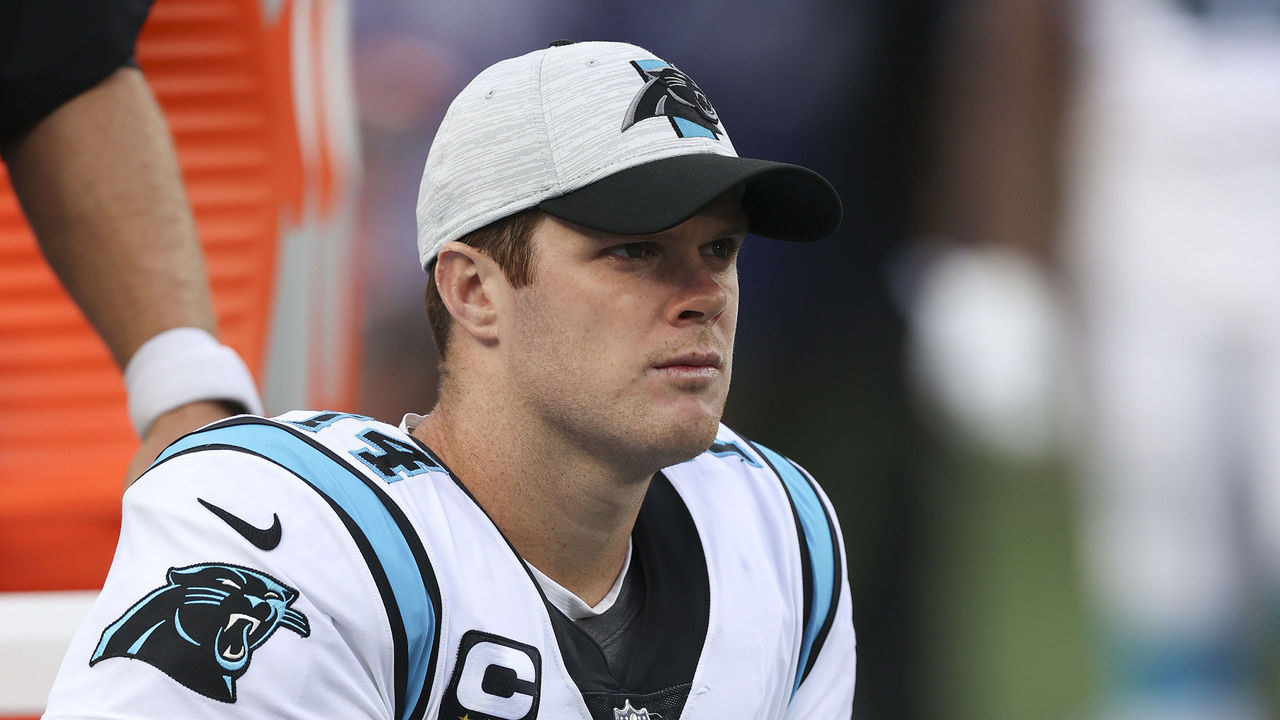 Previous Rank: 22
Arguably no quarterback has gone from hero to zero more dramatically this season than Sam Darnold. Since Week 4, he's thrown a league-leading seven interceptions, while his 61.2 passer rating during that stretch is the lowest among all quarterbacks (minimum 75 pass attempts).
26. Philadelphia Eagles (2-5)
Previous Rank: 24
Quarterbacks have hardly broken a sweat against the Eagles' defense lately. Philadelphia's secondary has only forced 39 incompletions since Week 3. Additionally, the Eagles have allowed the highest completion percentage (77.5%) in the NFL during that span.
27. Washington Football Team (2-5)
Previous Rank: 25
The Washington Football Team's once daunting defense has vanished into thin air. Opponents are scoring on over 50% of their drives (50.7%) against Washington.
28. Jacksonville Jaguars (1-5)
Previous Rank: 27
Can the Jaguars' defense please give Trevor Lawrence a hand? The rookie quarterback hasn't had the benefit of starting on any short fields, as Jacksonville is creating turnovers on just 3.1% of opponents' drives, the worst mark in the NFL.
29. Miami Dolphins (1-6)
Previous Rank: 30
After storming to 10 wins last season, all eyes were on the Dolphins in 2021. Well, Miami has so far only provided reasons to look away. The Dolphins rank in the bottom five in points for (18.1 points per game) and points allowed (29.6 points per contest).
30. New York Jets (1-5)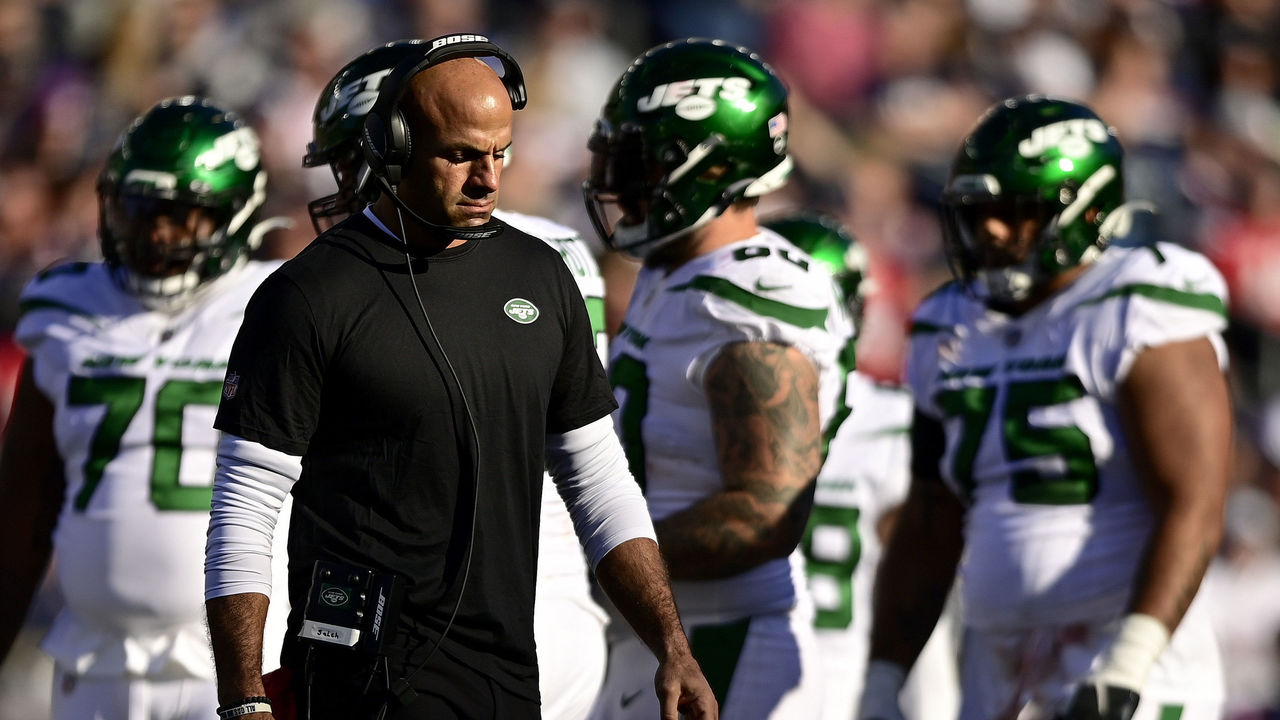 Previous Rank: 29
Odds are if you've missed the beginning of a Jets game, you haven't missed much. Robert Saleh's club is the only team this season that hasn't scored a single point in the first quarter.
31. Detroit Lions (0-7)
Previous Rank: 32
A change of scenery hasn't helped Jared Goff. The former first overall pick is now 0-10 over his last 10 starts (including the postseason), recording eight interceptions and four lost fumbles.
32. Houston Texans (1-6)
Previous Rank: 31
It's tough to expect much from the Texans considering they entered the season intending to rebuild. But is it too much to ask of them to put up a fight? Houston has a league-worst -122 point differential since its season-opening win.
Comments
✕
NFL Power Rankings - Week 8: Every team's scariest stat
  Got something to say? Leave a comment below!