10 takeaways from NFL Week 7
L to R (Getty Images): Douglas P. DeFelice/Andy Lyons/Rob Carr
Sunday Rundown recaps the most important developments from the day's action and examines their significance moving forward.
Bengals make big statement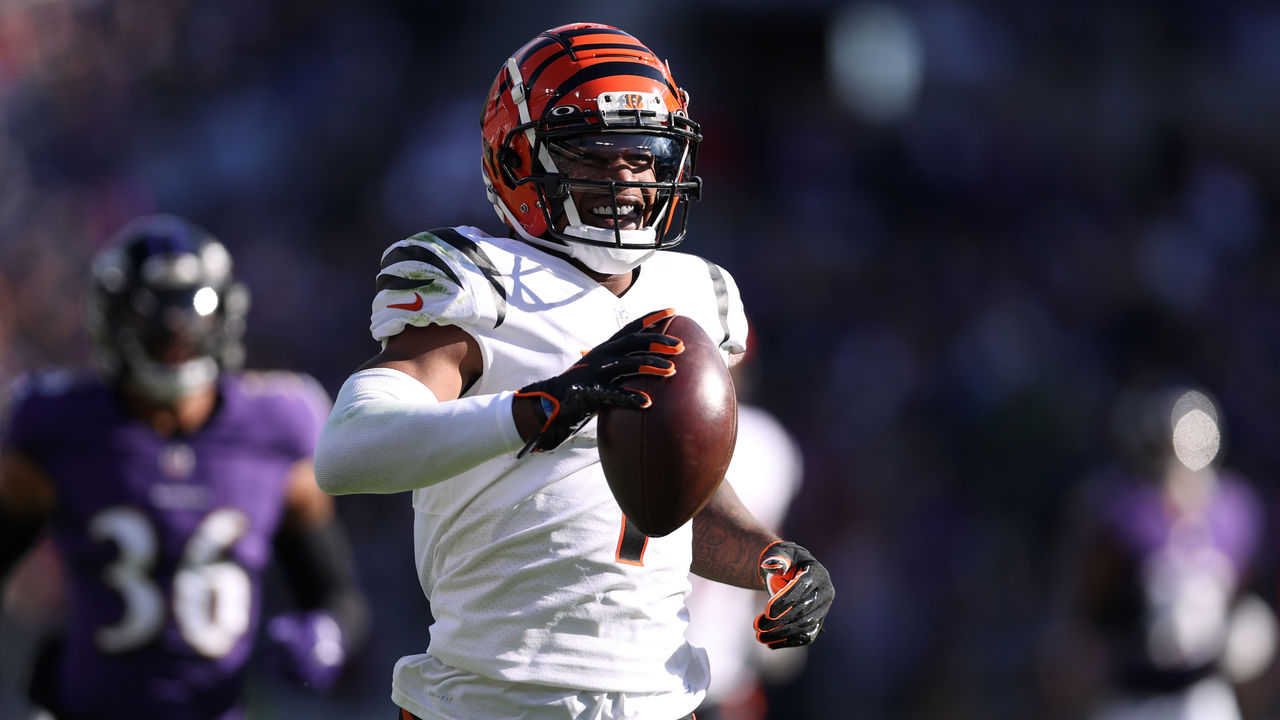 Cincinnati rolled into Baltimore and laid a bona fide beatdown on the red-hot Ravens. The Bengals piled up 520 total yards and had 10 plays of 21 or more yards, highlighted by Ja'Marr Chase's 82-yard catch-and-run score and touchdown throws from Joe Burrow to tight end C.J. Uzomah that covered 55 and 32 yards. This offense is a big play waiting to happen.
Cincy was already up 10 by the time Joe Mixon dashed 21 yards for a score and Samaje Perine followed with a 46-yard TD gallop to make it a laugher.
Burrow, Chase, and Uzomah have been making notable plays all season - and Chase is proving to be one of the best wideouts in the league. But the Bengals' defense also continues to have a solid year. The unit came in ranked fifth in DVOA and seventh in EPA/play, but then it limited the Ravens to 6-for-20 on third and fourth down, had five sacks and seven QB hits on Lamar Jackson, and totaled eight tackles for loss. And the Bengals did it largely by getting a push from their front four without blitzing. Also, Jackson might have rushed for 88 yards, but no one else on the Ravens had more than 14.
At 5-2 with a trip to the New York Jets on deck, the Bengals already have road victories within the division against Pittsburgh and Baltimore. They're in first place in the AFC North. It's safe to say they're for real.
OK, it's time to worry about the Chiefs
Patrick Mahomes, Andy Reid, and the gang have been able to cook up enough of a quick-strike charge in recent years that it's been easy to avoid overreacting to any letdowns. But after getting whipped by the Tennessee Titans to fall to 3-4, it's obvious the Kansas City Chiefs have plenty of problems.
Mahomes, Tyreek Hill, and Travis Kelce still provide lots of potential firepower, but the rest of the roster is lacking and can't compensate when the offense has an off-day. The defense, which came in ranked next-to-last in DVOA, just flat-out stinks.
Mahomes has been victimized by some bad bounces, but he's also been too impatient to take what defenses give him as they keep defending him with two deep safeties. He's taken too many unnecessary risks, and he's been careless with the ball at times, as he was with one of his two fumbles against the Titans.
The Chiefs have played the league's hardest schedule thus far, per Football Outsiders, and their remaining slate ranks 21st. But after a home date next Monday night with the New York Giants, they've got the Green Bay Packers, Las Vegas Raiders, and Dallas Cowboys on the calendar. In the weeks ahead, there's little margin for error.
What do the Bears do with Justin Fields?
The Chicago Bears got drilled by the Tampa Bay Buccaneers, and Fields had another dreadful outing: He threw three interceptions, took four sacks, and averaged 5.8 yards per attempt. The Bears have not had 200 net passing yards in any of their first seven games this season, notes ESPN's Field Yates - a streak of futility that hasn't happened in the NFL since 2008.
So, now what? The Bears could hand the reins back to Andy Dalton to let Fields develop, or they could keep running Fields out there and risk ruining him forever. There really isn't an easy answer.
The contrast between Chicago's and Tampa Bay's offensive line and skill players was plain to see. And then there's stuff like this from head coach Matt Nagy and the rest of the staff:
Oh, and this, too:
Nagy and GM Ryan Pace already struck out with Mitchell Trubisky. It's hard to imagine they'll want to put Fields on ice after just five starts, but they might not have a choice.
Perhaps we're seeing why Nagy wasn't confident in penciling Fields in as the starter from the beginning. Perhaps we're seeing that Nagy and his staff aren't up to the job. Perhaps it's a little bit of both! In short, everything is fine with the quarterback situation in Chicago, just like it has been for the last 70 years or so.
Darnold benched. What's next?
Sam Darnold's return to the Meadowlands ended rather appropriately. Just seven games into his tenure with the Carolina Panthers, in the fourth quarter of a brutal loss at the New York Giants, Darnold was benched for P.J. Walker. And now, The Athletic's Joseph Person reports that the Panthers are willing to trade for the Houston Texans' Deshaun Watson to get themselves out of this mess. Everything is fine.
The Panthers have lost four in a row after a 3-0 start. They're 8-15 under head coach Matt Rhule. Seven months ago, they shipped three draft picks to the Jets to acquire Darnold. They also exercised the 2022 fifth-year option on his rookie contract - a move that commits them to $18.6 million in cash and cap toward Darnold next year, all fully guaranteed. Then they opted not to draft a quarterback with the eighth overall pick. Now here they are. Yeesh.
Watson is facing 22 civil lawsuits and at least 10 criminal complaints from women who say he committed sexual misconduct or sexually assaulted them. That's all there is to say about him and his situation, and there's no telling how any of it might unfold. It's a sign of total desperation that the Panthers - or the Dolphins, or any other team - might want to trade for him right now.
The AFC makes no sense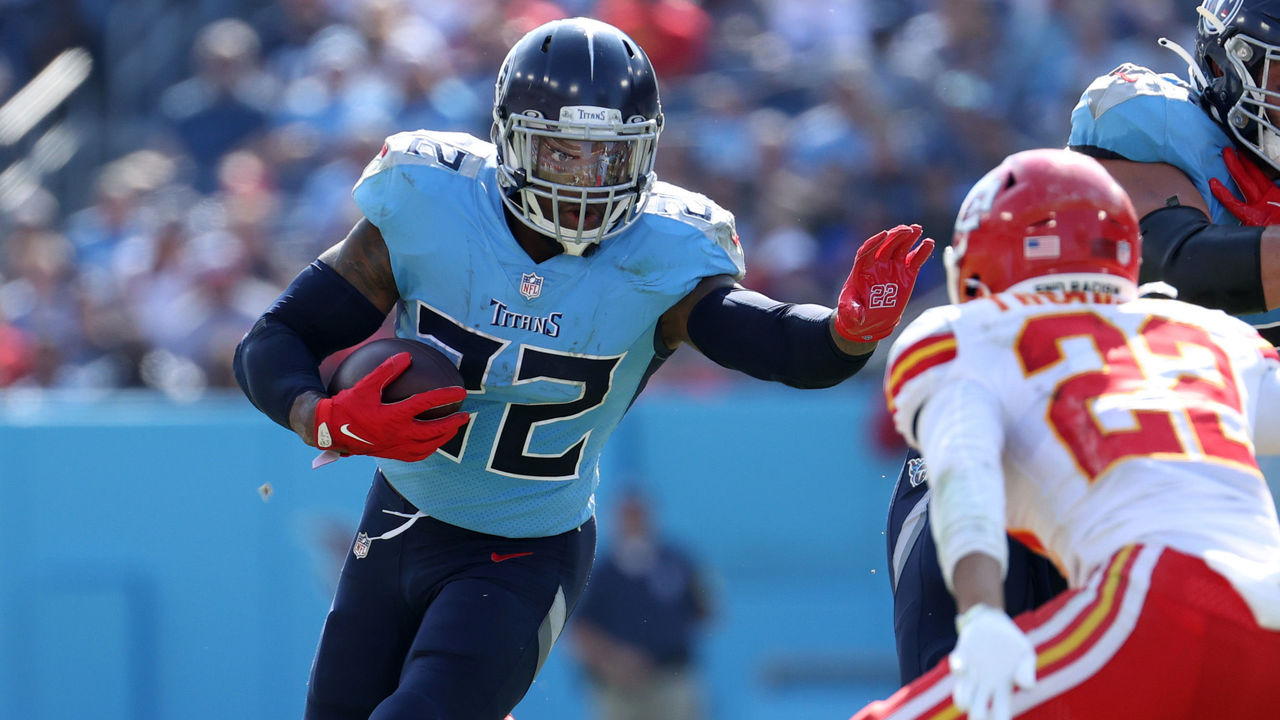 Let's try to sort this out, shall we?
The Bengals beat the Ravens and Pittsburgh Steelers.
The Ravens defeated the Chiefs and Chargers and lost to the Raiders and Bengals.
The Raiders beat the Steelers and Ravens and lost to the Chargers.
The Chargers defeated the Chiefs, Raiders, and Browns, and lost to the Ravens.
The Steelers beat the Buffalo Bills and lost to the Raiders and Bengals.
The Bills beat the Chiefs and lost to the Steelers and Titans.
The Chiefs lost to the Ravens, Chargers, Bills, and Titans.
The Titans beat the Bills and Chiefs and lost to the Jets.
The Jets, therefore, are the AFC's best team. It's science.
Oh no, the Jets
In all seriousness, there's no way to explain the Jets' futility anymore.
Every other team in the NFL has made the postseason at least once since 2015; the Jets last made the playoffs in 2010. Even in a league that's specifically designed to engineer parity, New York's AFC entrant remains a hopeless mess. The Jets are on their fourth rebuild in the last decade, and they've basically shown no discernible progress.
They just lost to the New England Patriots by 41 points for their 12th straight loss to the Pats, a straight sweep that now extends for a full six seasons. They also lost rookie quarterback Zach Wilson to a knee injury for the foreseeable future. If you happen to know a Jets fan, try to be kind to them this week.
Kyle Pitts is a monster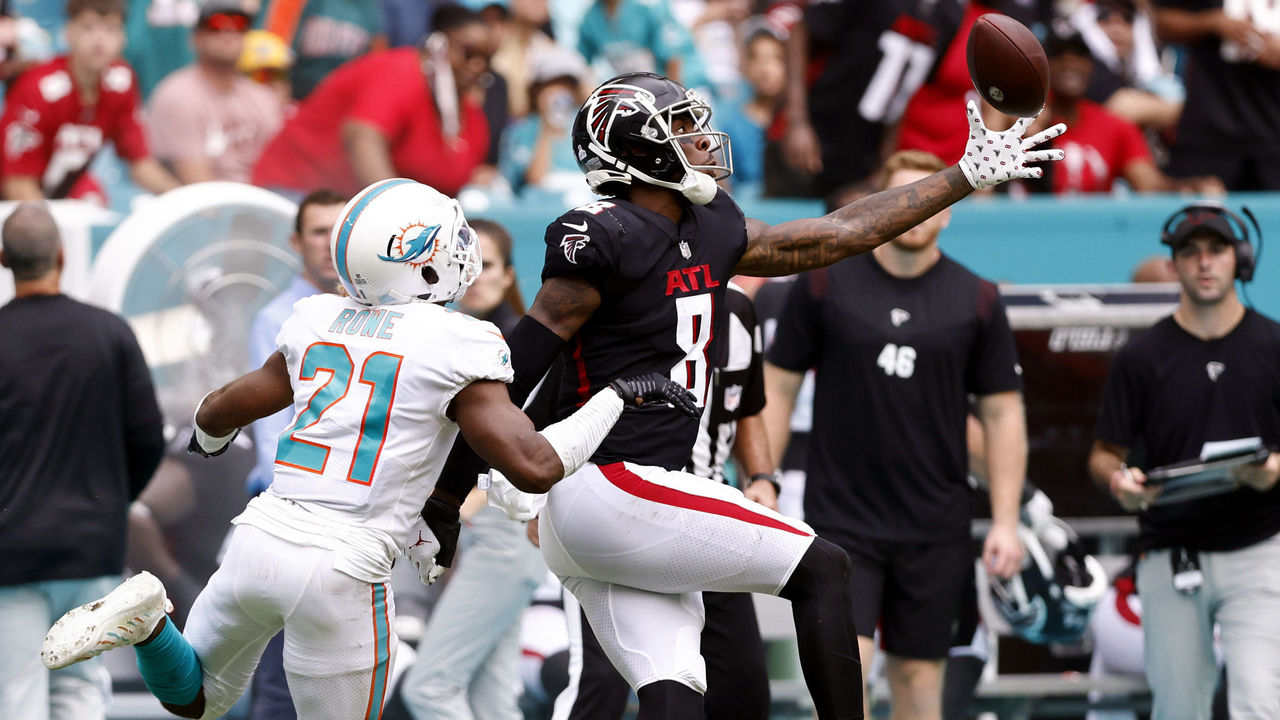 Like the Bengals' decision to buck a lot of conventional wisdom by drafting Chase instead of offensive tackle Penei Sewell, the Atlanta Falcons' choice to stick with Matt Ryan and select tight end Kyle Pitts at No. 4 overall is starting to look like a wise move.
Pitts caught seven passes (on eight targets) for 163 yards as the Falcons beat the Miami Dolphins, Atlanta's third win in four games. It was Pitts' second straight game with 100 or more yards, and he posted a phenomenal EPA/play when targeted of 1.24. But it's the way Pitts is doing it that reveals he's a breakout star.
Pitts made a sensational one-handed grab that was reminiscent of Julio Jones. He also caught back-to-back passes on the game-winning drive that totaled 51 yards, including a tough one up the sideline in tight coverage with a safety closing just as the ball arrived.
He played as many snaps against Miami lined up out wide as he did in the slot, per PFF. Pitts is a matchup nightmare, and Falcons head coach Arthur Smith is deploying him like one.
Why didn't Davante Adams get a new contract?
The Adams contract squabble was a subplot to Aaron Rodgers' passive-aggressive feud with the Green Bay Packers' front office last offseason. But honestly, what else does Adams have to do?
He came into Week 7 ranked third among receivers in DYAR and caught six more passes (on seven targets) for 76 yards and a touchdown that came on fourth down. His 744 receiving yards are third only to Chase's 754 and Cooper Kupp's 809. The Packers have won six in a row. They're 32-7 dating back to the start of the 2019 season. Only DeAndre Hopkins (252) has more catches in that span than Adams' 250.
Adams can become a free agent next season. He turns 29 in December. He's alluded to 2021 being a "Last Dance." It certainly looks like Rodgers will be traded this offseason. Will Green Bay really let Adams walk, too?
Jared Goff in a nutshell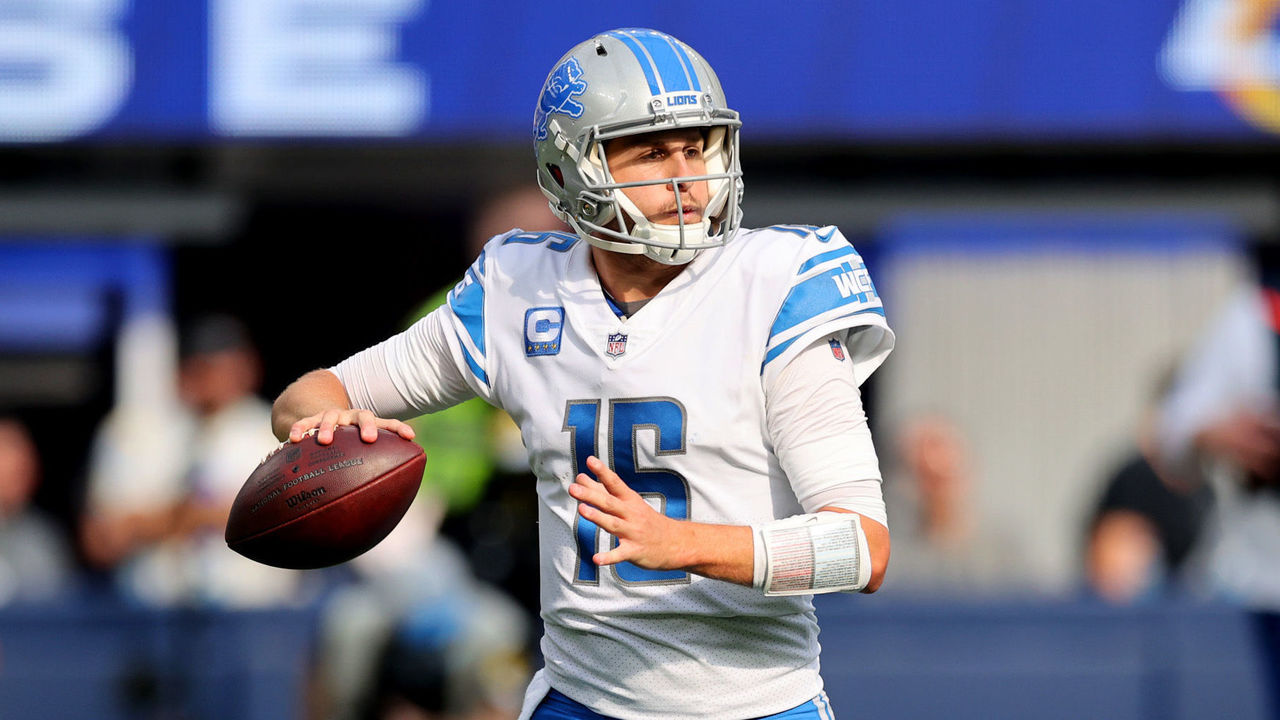 You think Goff and the Detroit Lions wanted to beat the Rams in Goff's return to Los Angeles? Detroit called (and executed) an onside kick and a fake punt in the first four minutes, and Goff even staked the Lions to an early 13-3 lead. Ultimately, though, he provided the full Jared Goff Experience.
He had Detroit in position to retake the lead late in the game, but he tossed a pair of interceptions, including a backbreaker in the end zone as Aaron Donald came barreling at him soon after the snap.
In the end, it was the kind of game that characterizes much of Goff's career: He was good, but not good enough, and when pressured, he couldn't overcome it. This performance offered a window into why the Rams traded him this offseason - and why they're 6-1 without him.
Raiders win again
Derek Carr completed 31 of 34 passes to lift Las Vegas past the Philadelphia Eagles. Also:
Maybe that whole email thing really was a ruse to get rid of Jon Gruden.
Dom Cosentino is a senior features writer at theScore.
Comments
✕
10 takeaways from NFL Week 7
  Got something to say? Leave a comment below!