NFL trade deadline big board: The 20 most appealing trade chips
The NFL trading season ends Tuesday, Nov. 2 at 4 p.m. ET. Let's examine the 20 most appealing trade chips ahead of the deadline.
The big board
The chips
Deshaun Watson
A trade for Watson could be among the most complex in NFL history. The quarterback hasn't played this year amid 22 lawsuits from women who say he sexually assaulted them or committed sexual misconduct during massage sessions. Ten women have also filed criminal complaints. But teams have still explored the possibility of acquiring Watson, and it was reported Wednesday that the Miami Dolphins hope to complete a deal with the Houston Texans by the end of the week. It's possible Miami would send protected picks to Houston, as has been speculated, to safeguard itself in the event the quarterback is suspended or faces criminal prosecution.
Potential landing spots: Eagles, Dolphins
Xavien Howard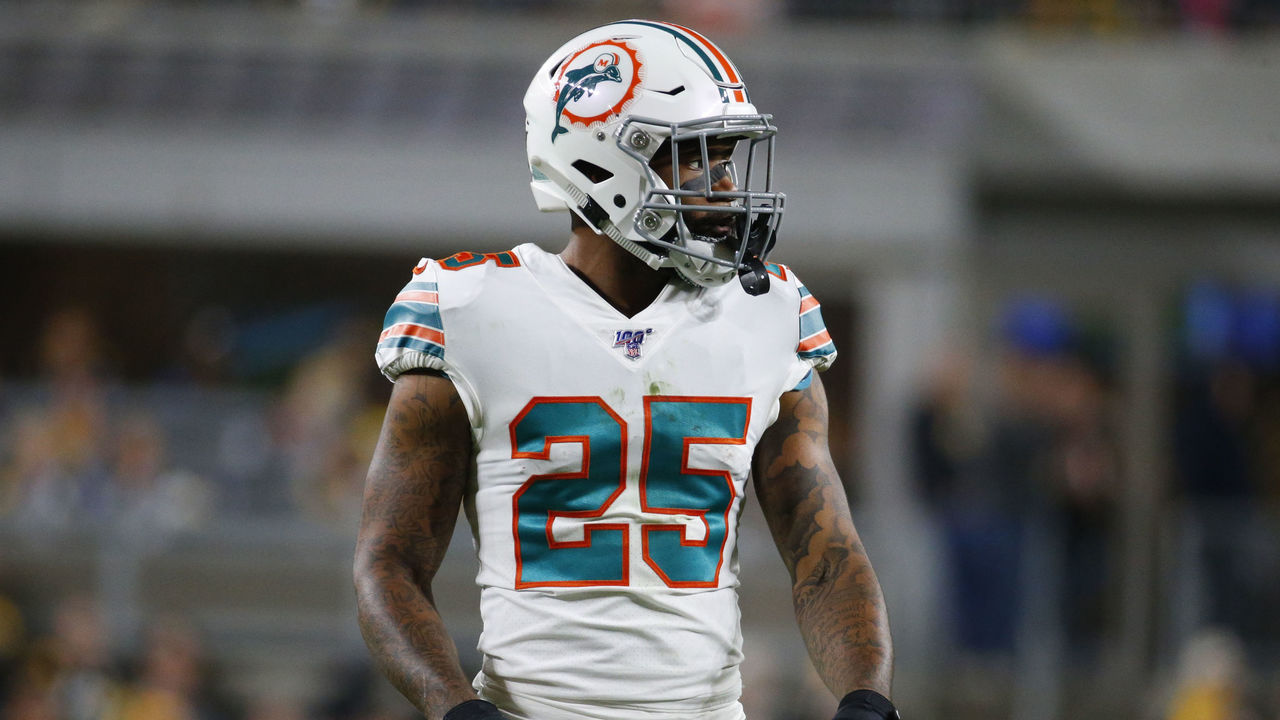 Howard pushed for an exit from Miami in the offseason but eventually came to terms on a reworked deal. However, the cornerback is unlikely to be happy for long, and with the Dolphins' playoff hopes all but over at 1-5, they would be wise to sell. Howard would fetch a high pick, which the Dolphins desperately need considering they're currently projected to give up their No. 3 pick to the Philadelphia Eagles.
Potential landing spots: 49ers, Bengals
Brandin Cooks
Despite being stuck in the worst offensive situation of his career, Cooks is arguably having his best season. His diminutive stature comes with limitations, but Cooks is one of the league's best vertical threats. He's an ideal No. 2 receiver on a team looking to create more explosive plays.
Potential landing spots: Browns, Chargers
Fletcher Cox
It's hard to tell whether Cox is declining because of age or a scheme change. The 30-year-old has been one of the best 3-techniques in the NFL over the last several years, but the Eagles have used him in different alignments under first-year coordinator Jonathan Gannon. Either way, he's worth taking a chance on given his past dominance.
Potential landing spots: Raiders, Browns
Odell Beckham Jr.
It's more likely that the Cleveland Browns look to move on from Beckham in the offseason rather than weaken their offense during a year in which they could contend for a Super Bowl. Still, Beckham is undoubtedly a poor fit with the Browns and that's unlikely to change this season. If another team offers decent value for the star wideout, Cleveland could opt to cut its losses.
Potential landing spots: 49ers, Saints
Marcus Maye
Maye and the New York Jets have been headed for a split since the franchise-tag deadline. This hasn't been his best season, but Maye is still a well-rounded safety who's come down to play the run and drop back into coverage throughout his career. Maye can be had for a reasonable price as a typical midseason rental.
Potential landing spots: Chiefs, Cowboys
Robby Anderson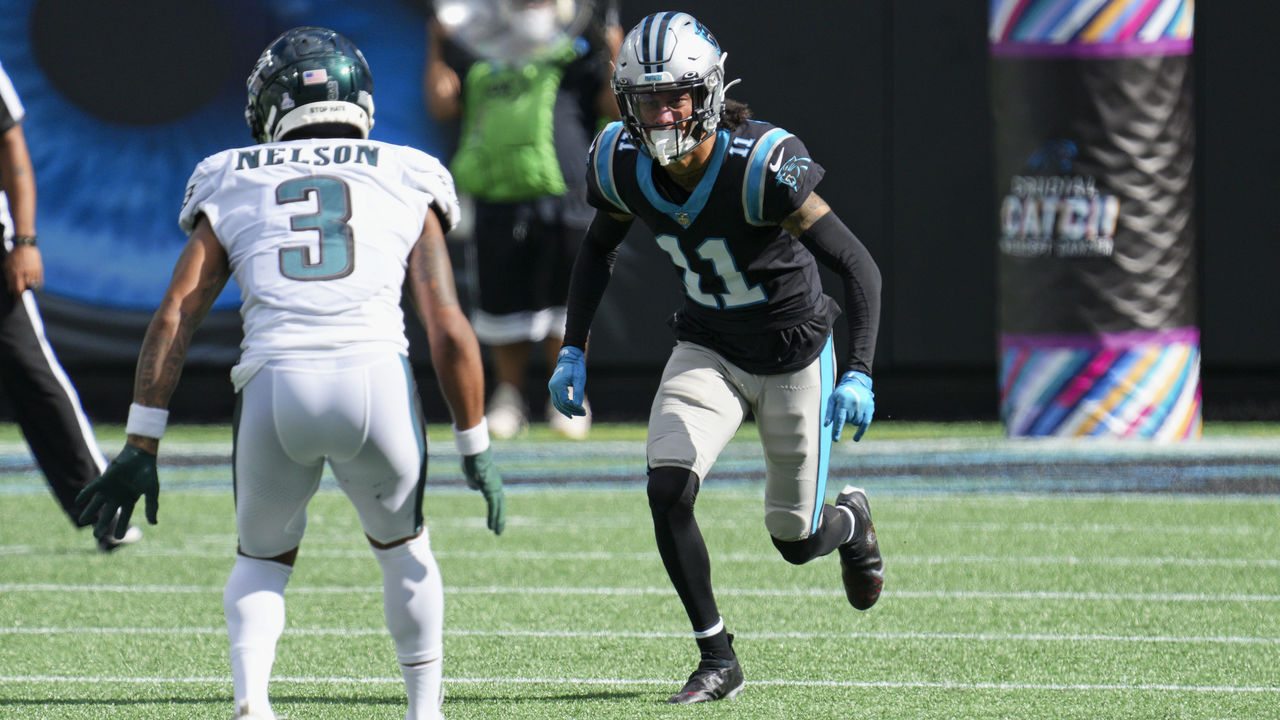 Anderson has crashed back down to earth following his first 1,000-yard campaign. Amid a slow start, Anderson complained about his usage in Week 5, then dropped a slew of passes in Week 6 when the Carolina Panthers force-fed him the ball. The talent is still there, but Anderson may benefit from a fresh start, and his club may wish to give him one.
Potential landing spots: Browns, Titans
Myles Jack
Jack might look mentally checked out, but who can blame him considering all the troubles in Jacksonville? He's still one of the league's most athletic linebackers, and teams ache for 250-pound defenders who can run sideline to sideline. A move to a contender should reignite Jack, who's had two wins to celebrate over the last two years.
Potential landing spots: Ravens, Bengals
Will Fuller
Fuller was one of the top trade chips that didn't end up moving last year and returns to the block in 2021 amid a vastly different season. He's made only two appearances for the Dolphins and was hardly a factor in those games, but Fuller still has value as a vertical threat. He should be back from a broken finger before long.
Potential landing spots: Packers, Chiefs
Joe Haden
The Pittsburgh Steelers kept themselves in the AFC wild-card race with an overtime win against the Seattle Seahawks, but the team should still be realistic about its chances of competing this year. Haden will almost certainly leave as a free agent this coming offseason, so Pittsburgh should get what it can for the cornerback now.
Potential landing spots: Cowboys, Titans
DeVante Parker
Parker may never replicate his 1,200-yard 2019 campaign, but he's still efficient against man coverage and wins in contested-catch scenarios. If a shake-up is coming for the Dolphins, Parker could be on his way out. Perhaps another team can take greater advantage of his skill set.
Potential landing spots: 49ers, Colts
Dante Fowler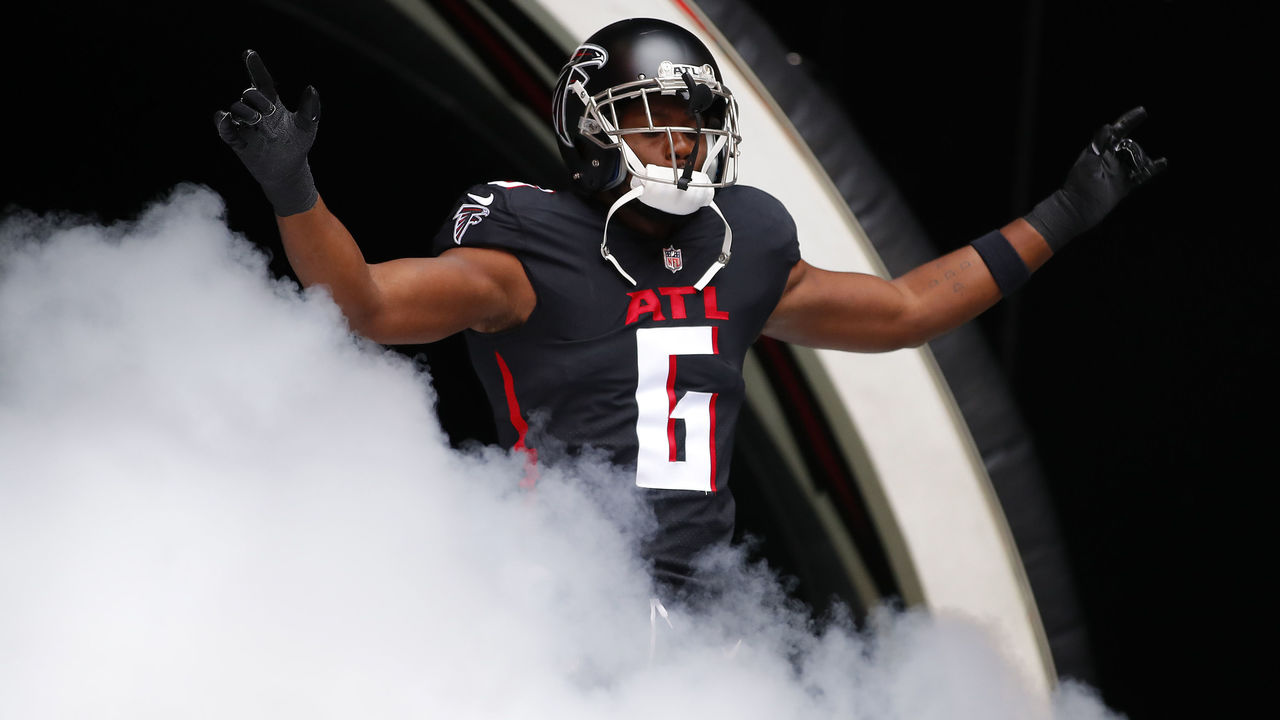 Fowler has rebounded from a massively disappointing debut campaign in Atlanta with a far more respectable season in 2021. He only has two sacks, but Fowler's 14.1% win rate makes him a strong complimentary pass-rusher for teams eyeing a boost off the edge. The market lacks viable pass-rushers, which should help his value.
Potential landing spots: Chargers, Chiefs
Akiem Hicks
The Chicago Bears tried to shed Hicks in the offseason but couldn't find a taker for his $10.4-million salary. They may prefer to keep him at this point since the regime in Chicago is under pressure to win, but there are contenders who could use a run-stopper who also occasionally flashes as a pass-rusher.
Potential landing spots: Chargers, Cowboys
Kyle Fuller
Fuller hasn't lived up to expectations after signing a one-year deal this offseason. With the Denver Broncos falling to 3-3 after three straight losses, Vic Fangio and Co. should look to move the veteran to a contender that needs depth at cornerback.
Potential landing spots: Buccaneers, Bills
Evan Engram
Engram has teased star potential during his time with the New York Giants, but flashes have been few and far between. And under coordinator Jason Garrett, the 27-year-old is even more misused. Engram has just 14 catches for 127 yards and zero touchdowns this season. With the Giants going nowhere at 1-5, they should get what they can for the tight end.
Potential landing spots: Vikings, Titans
Melvin Gordon
Javonte Williams appears ready to take over the backfield in Denver, making Gordon a trade chip ahead of the deadline. The former Pro Bowler is averaging 4.7 yards per carry and can still make plays as a pass-catcher. Whether he's featured or part of a committee, Gordon can fit on plenty of teams.
Potential landing spots: Bills, Cardinals
Jamison Crowder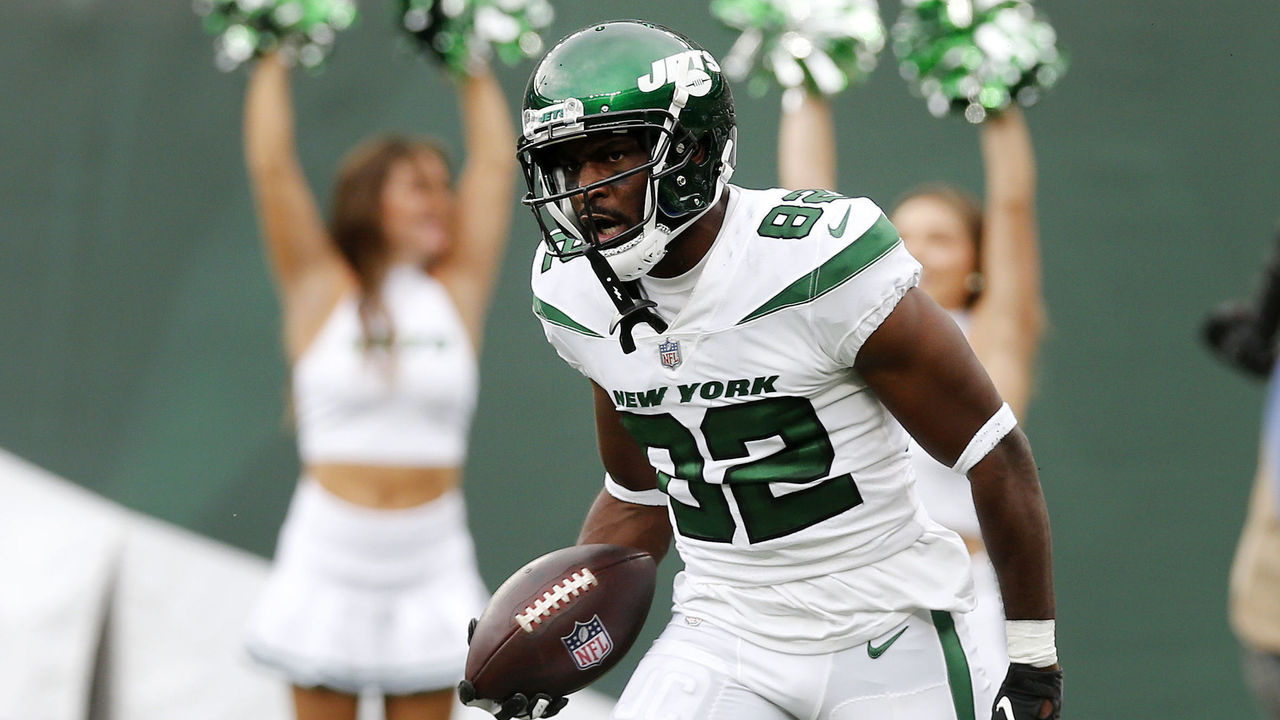 Keeping Crowder as a veteran presence for an inexperienced receiver corps made sense for the Jets this past offseason. But at 1-4, New York should be looking to 2022. Trading Crowder would open up more playing time for Elijah Moore and Denzel Mims, while Corey Davis can still mentor the two youngsters.
Potential landing spots: Colts, Bears
Marlon Mack
Mack already asked the Indianapolis Colts for a trade after Jonathan Taylor and Nyheim Hines squeezed him out of a role. He didn't have much of a market in free agency after tearing his Achilles in 2020, so it remains to be seen whether teams come calling at the deadline. Mack has been productive throughout his career, however.
Potential landing spots: Chiefs, Ravens
Jabrill Peppers
Peppers was once billed by Dave Gettleman as the linchpin of the Giants' defense but no longer seems to be part of New York's plans. The 26-year-old has seen his playing time fluctuate in a contract year, and Xavier McKinney likely represents the future at safety for the Giants. Peppers has always been better against the run than he has in coverage.
Potential landing spots: Panthers, Rams
Nick Foles
Foles is no longer a starting-caliber quarterback and currently sits No. 3 on the Bears' depth chart. But with injuries to quarterbacks inevitable as the expanded season wears on, teams could look to take Foles off the Bears' hands - providing, likely, Chicago pays most of his salary - as an insurance policy or a late-season replacement for a struggling starter.
Potential landing spots: Broncos, Seahawks
Comments
✕
NFL trade deadline big board: The 20 most appealing trade chips
  Got something to say? Leave a comment below!