NFL Power Rankings - Week 3: Best new face for all 32 teams
L to R (Getty Images): Icon Sportswire/Harry How/Michael Hickey
The NFL Power Rankings are selected by a panel of theScore's football editors.
This week, we identify the best new face on each NFL franchise two games into the season.
1. Tampa Bay Buccaneers (2-0)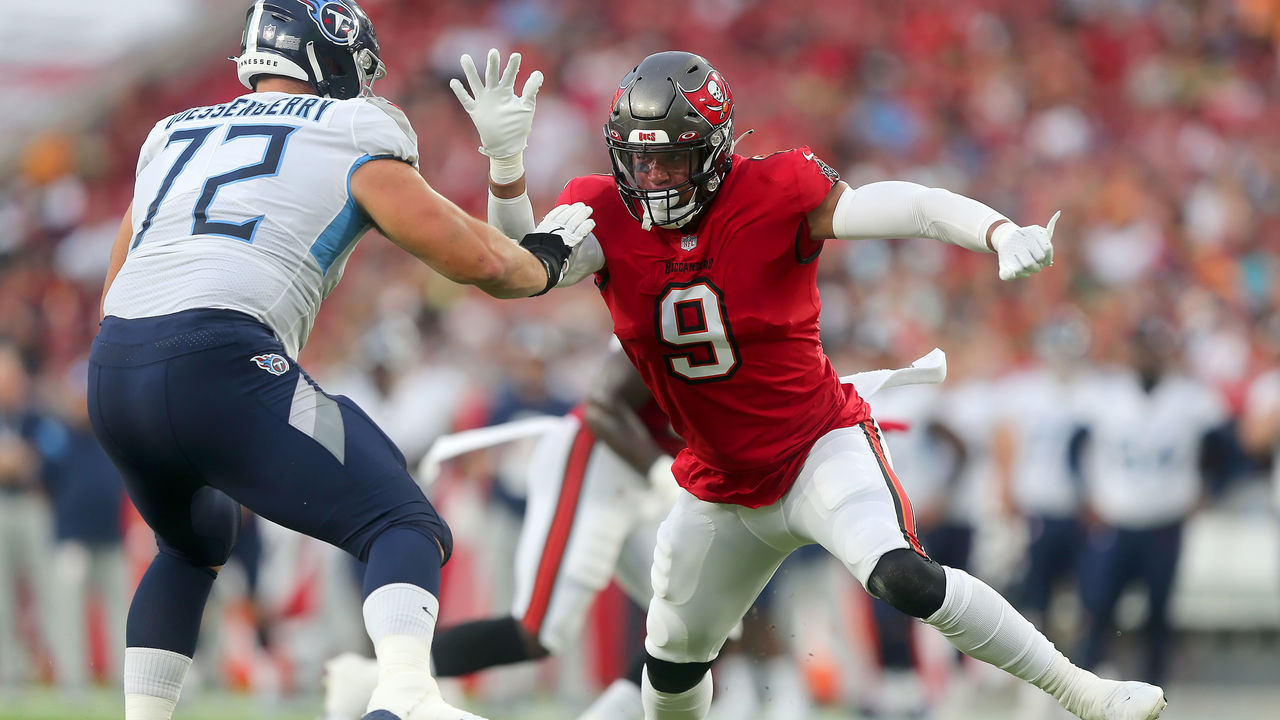 Previous Rank: 1
There aren't a lot of new faces on a team that brought back all of its starters, but first-round pick Joe Tryon-Shoyinka has fortified the Bucs' edge rotation. While he hasn't registered a sack yet, Tryon-Shoyinka has notched a couple of pressures on 20 pass-rush snaps.
2. Los Angeles Rams (2-0)
Previous Rank: 3
Matthew Stafford has been everything Sean McVay dreamed of in a quarterback. The 33-year-old is among the early MVP favorites.
3. Kansas City Chiefs (1-1)
Previous Rank: 2
The high-profile additions along the Kansas City Chiefs' offensive line are already making an impact. Trading for left tackle Orlando Brown Jr. looks like a wise decision to protect Patrick Mahomes' blindside.
4. Cleveland Browns (1-1)
Previous Rank: 7
The Browns added a handful of big names to their defense (Jadeveon Clowney, John Johnson III, and Jeremiah Owusu-Koramoah). But defensive tackle Malik Jackson is making the biggest difference thus far with six tackles, five hurries, and six pressures over two games.
5. Arizona Cardinals (2-0)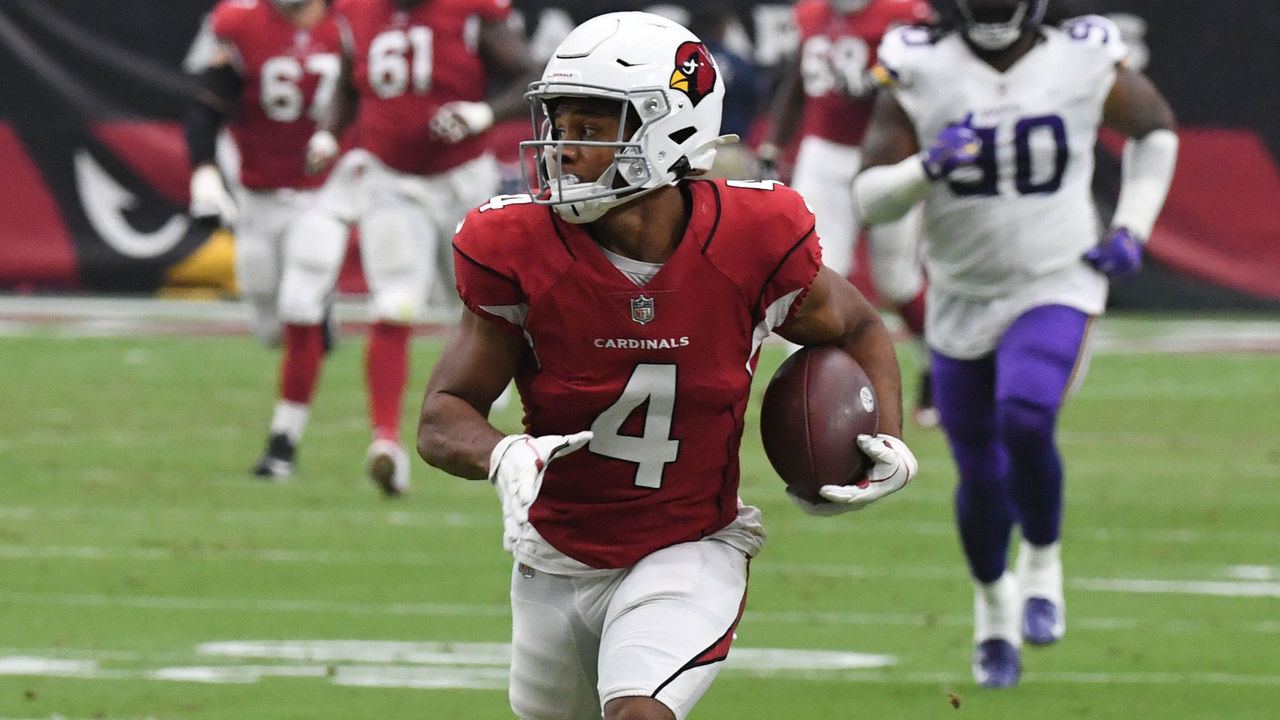 Previous Rank: 6
Second-round pick Rondale Moore has added a dimension to the Cardinals' high-octane offense. The deep threat leads all rookie receivers with 182 yards, and he's scored a touchdown.
6. Buffalo Bills (1-1)
Previous Rank: 9
First-round pick Gregory Rousseau has registered two sacks, seven tackles, and two QB hits to start off his career.
7. San Francisco 49ers (2-0)
Previous Rank: 12
With Raheem Mostert out for the campaign, the Niners turned to sixth-round pick Elijah Mitchell, who has totaled 157 yards and a score over two games.
8. Baltimore Ravens (1-1)
Previous Rank: 15
Injuries have decimated the Ravens' backfield, so Latavius Murray's production has been a welcomed sight in Baltimore. The veteran jumped right into action with two touchdowns after being signed three days before the season.
9. Las Vegas Raiders (2-0)
Previous Rank: 14
The Raiders are finally fielding some semblance of a defense, and free-agent signee Yannick Ngakoue has been the catalyst. He hasn't tallied a sack, but the Pro Bowler has piled up eight hurries and is freeing space for Maxx Crosby, Solomon Thomas, and Carl Nassib.
10. Green Bay Packers (1-1)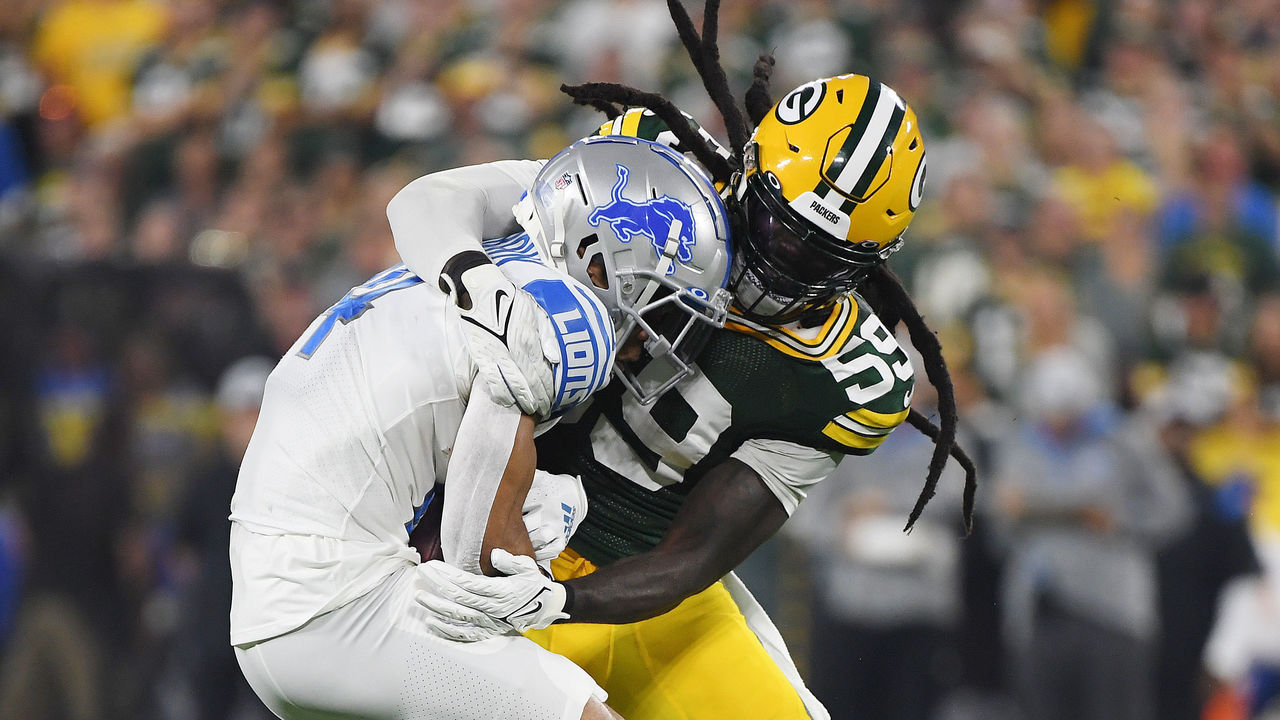 Previous Rank: 11
There are few new contributors on a team filled with veterans. Quietly, the Packers signed linebacker De'Vondre Campbell to a $2-million deal during the summer, and he leads the club with 19 tackles and an interception.
11. Tennessee Titans (1-1)
Previous Rank: 22
Julio Jones evidently responds well to criticism. After being chewed out following a forgettable Titans debut, Julio went off for 128 yards on six grabs in Week 2, showing Tennessee exactly what it traded for this past offseason.
12. Seattle Seahawks (1-1)
Previous Rank: 4
The Seahawks are starting fast again while ranking among the top 10 in scoring. Seattle might experience more January success than in prior campaigns if new offensive coordinator Shane Waldron can keep the offense humming all season.
13. Denver Broncos (2-0)
Previous Rank: 16
Teddy Bridgewater has brought stability to the most important position while ending the Broncos' trend of slow starts to begin a season. The veteran who was acquired through a trade has logged four touchdowns without a turnover.
14. Dallas Cowboys (1-1)
Previous Rank: 17
First-round pick Micah Parsons has been instrumental to the Cowboys' early returns on defense. The rookie even shifted to defensive end during his second pro game and held his own, recording a sack in a win over the Chargers.
15. Los Angeles Chargers (1-1)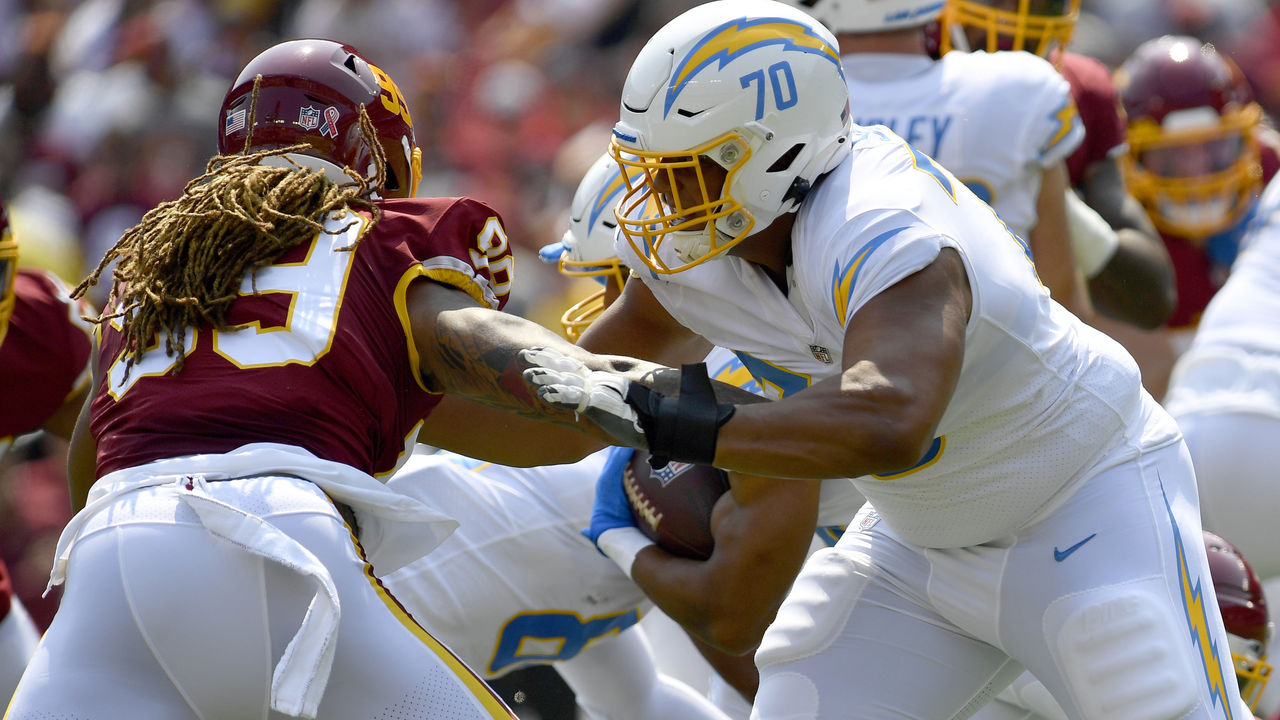 Previous Rank: 10
Rookie left tackle and 13th overall selection Rashawn Slater has accumulated the second-most pass-blocking snaps without allowing a sack this season. He also hasn't committed a penalty.
16. Pittsburgh Steelers (1-1)
Previous Rank: 8
Rookie running back Najee Harris has started strong, but late-offseason signee Melvin Ingram has been an important addition, especially with an injury sidelining T.J. Watt. Ingram has produced a sack, five tackles, and four QB hits over two games.
17. Carolina Panthers (2-0)
Previous Rank: 23
The Panthers are one of just seven teams still undefeated. Under Sam Darnold's leadership, they could be the league's first 3-0 club after meeting the Houston Texans on Thursday.
18. New Orleans Saints (1-1)
Previous Rank: 5
Rookie third-round pick Paulson Adebo started strong, allowing one catch on four targets and snatching a rare interception off Aaron Rodgers in Week 1. But he was burned for 90 yards and a touchdown in Week 2 without the support of Marshon Lattimore, who was absent with an injury.
19. New England Patriots (1-1)
Previous Rank: 19
Bill Belichick spent $232 million in free agency, yet rookie quarterback Mac Jones is making the biggest impact while showing trademark poise and efficiency through two games.
20. Washington Football Team (1-1)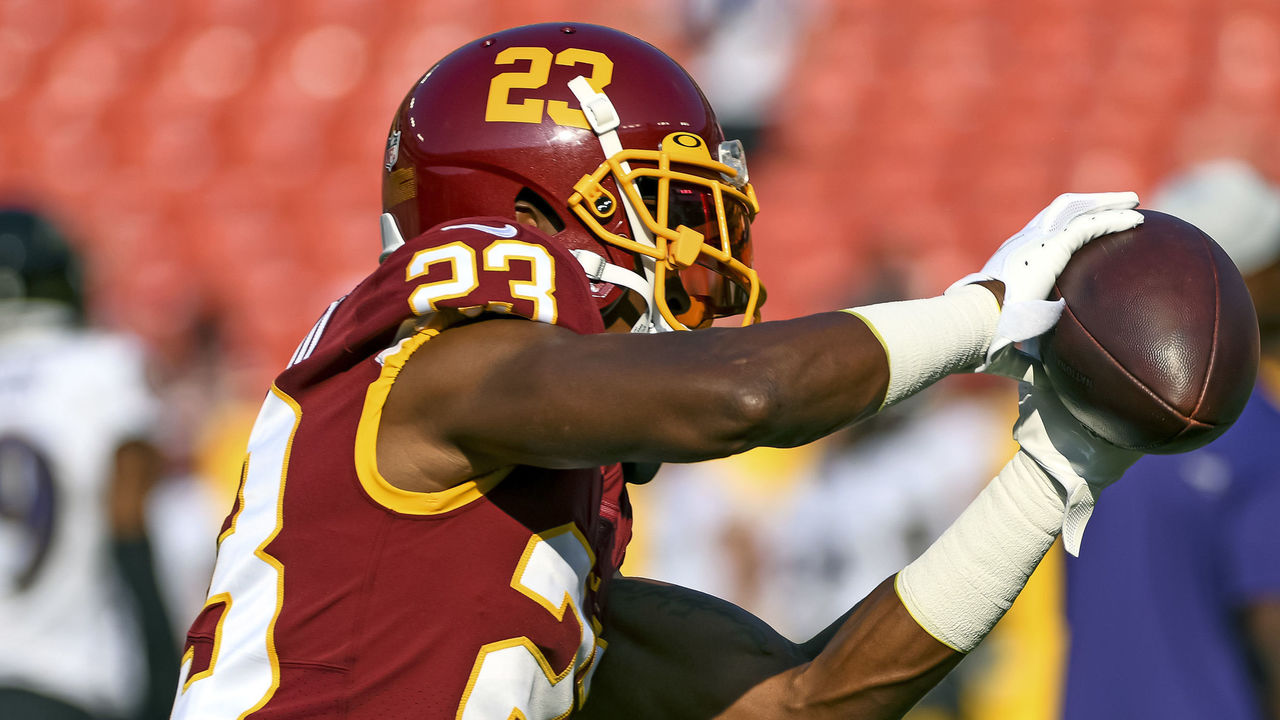 Previous Rank: 18
Ryan Fitzpatrick and Curtis Samuel have yet to make a dent due to injuries. But fellow free-agent addition William Jackson III has been worth the money, with an interception, four passes defensed, and seven tackles to his name.
21. Miami Dolphins (1-1)
Previous Rank: 13
Jaylen Waddle has lived up to his first-round billing while recording 109 yards and a touchdown.
22. Indianapolis Colts (0-2)
Previous Rank: 20
Carson Wentz has been solid when healthy, though his performances haven't yet translated into wins. Unfortunately, he can't shake the injury bug and is dealing with two sprained ankles.
23. Philadelphia Eagles (1-1)
Previous Rank: 21
DeVonta Smith, the 2020 Heisman winner, has caught about half of his targets. But he's shown flashes and has hauled in a touchdown pass two weeks into his career.
24. Chicago Bears (1-1)
Previous Rank: 25
The hype around Justin Fields is growing after he appeared in spurts over Chicago's first two games. Bears fans will likely get an extended look at him as Andy Dalton deals with a leg injury.
25. Minnesota Vikings (0-2)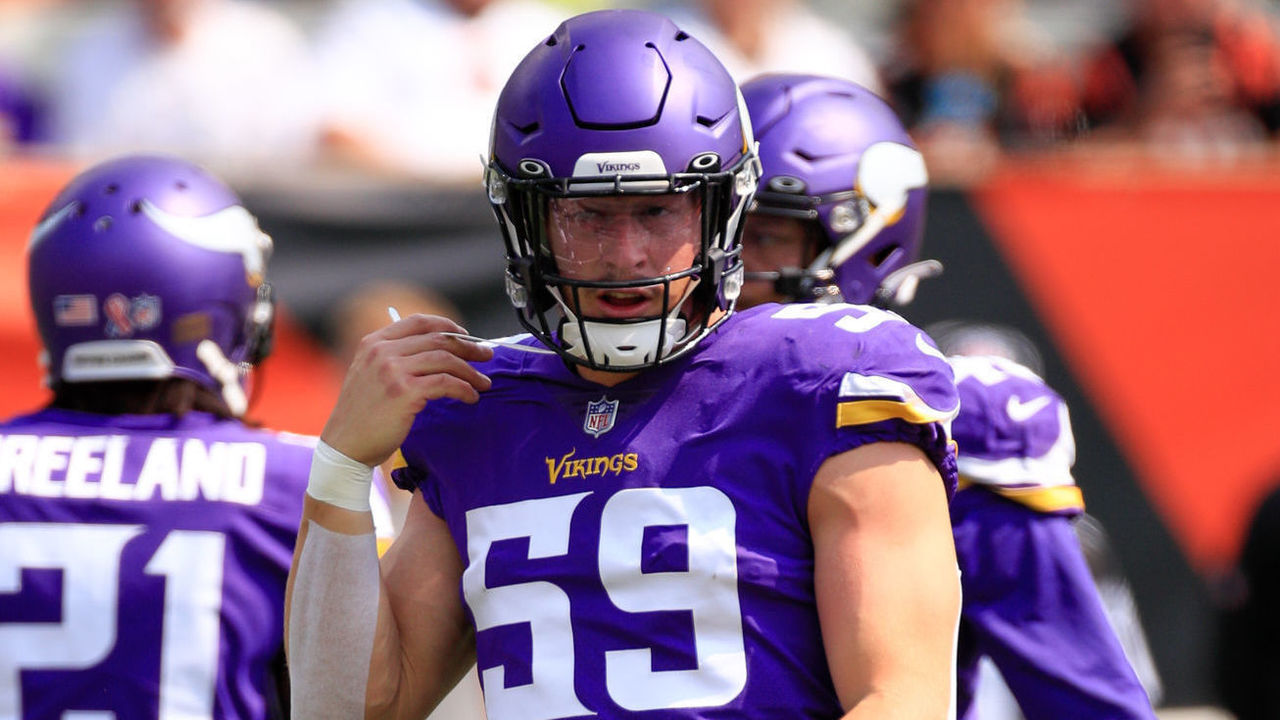 Previous Rank: 26
The Vikings may have pounced on a steal when they signed Nick Vigil to a $1.75-million pact. The linebacker has already given his new team 18 tackles and a pick-6.
26. Cincinnati Bengals (1-1)
Previous Rank: 24
Any concerns about Ja'Marr Chase's NFL transition have dissipated. The fifth overall pick hasn't struggled to catch the ball during the regular season while reeling in seven grabs for 155 yards and two touchdowns.
27. Houston Texans (1-1)
Previous Rank: 27
Tyrod Taylor laughed off the 0-17 projections and led the underdog Texans to a Week 1 win. He was 10-for-11 passing with a rushing score against the Browns in Week 2 before leaving with a hamstring injury.
28. New York Giants (0-2)
Previous Rank: 28
Azeez Ojulari is already making a difference. The second-round linebacker selected this past offseason leads the Giants' defense with two sacks.
29. Detroit Lions (0-2)
Previous Rank: 29
It's been a rough start for the Lions, but their rushing offense is showing signs of life. Jamaal Williams has been an effective complement to D'Andre Swift while averaging nearly five yards per carry and adding a score.
30. Atlanta Falcons (0-2)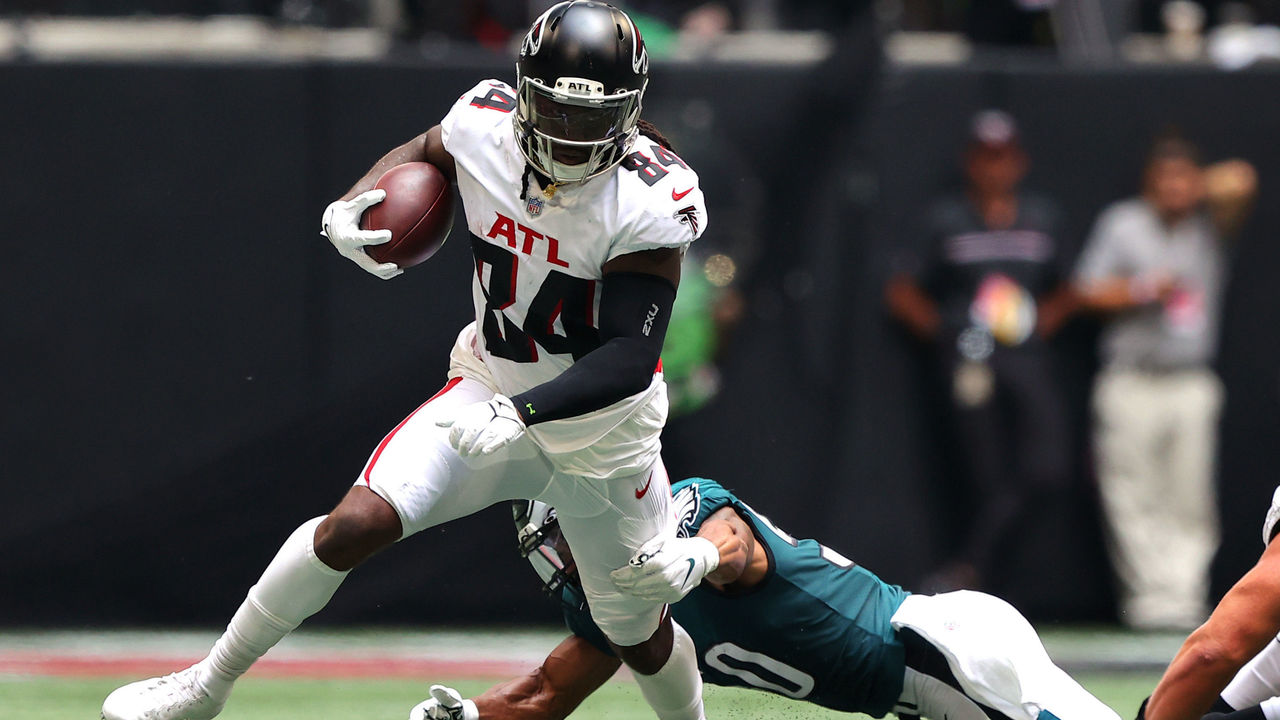 Previous Rank: 31
The Falcons' offense has been listless to begin the season, but free-agent addition Cordarrelle Patterson found the end zone twice Sunday.
31. New York Jets (0-2)
Previous Rank: 30
Big-ticket signee Corey Davis scored two touchdowns in his Jets debut, though he was held in check during Zach Wilson's nightmare Week 2 performance.
32. Jacksonville Jaguars (0-2)
Previous Rank: 32
Rookie quarterback Trevor Lawrence has formed an early connection with free-agent addition Marvin Jones. The wideout has logged 132 yards and two touchdowns on 20 targets through two games.
Comments
✕
NFL Power Rankings - Week 3: Best new face for all 32 teams
  Got something to say? Leave a comment below!