NFL Power Rankings - Week 2: Raiders, Cardinals make early marks
L to R (Getty Images): Ethan Miller/Sam Greenwood/Norm Hall
The NFL Power Rankings are selected by a panel of theScore's football editors.
1. Tampa Bay Buccaneers (1-0)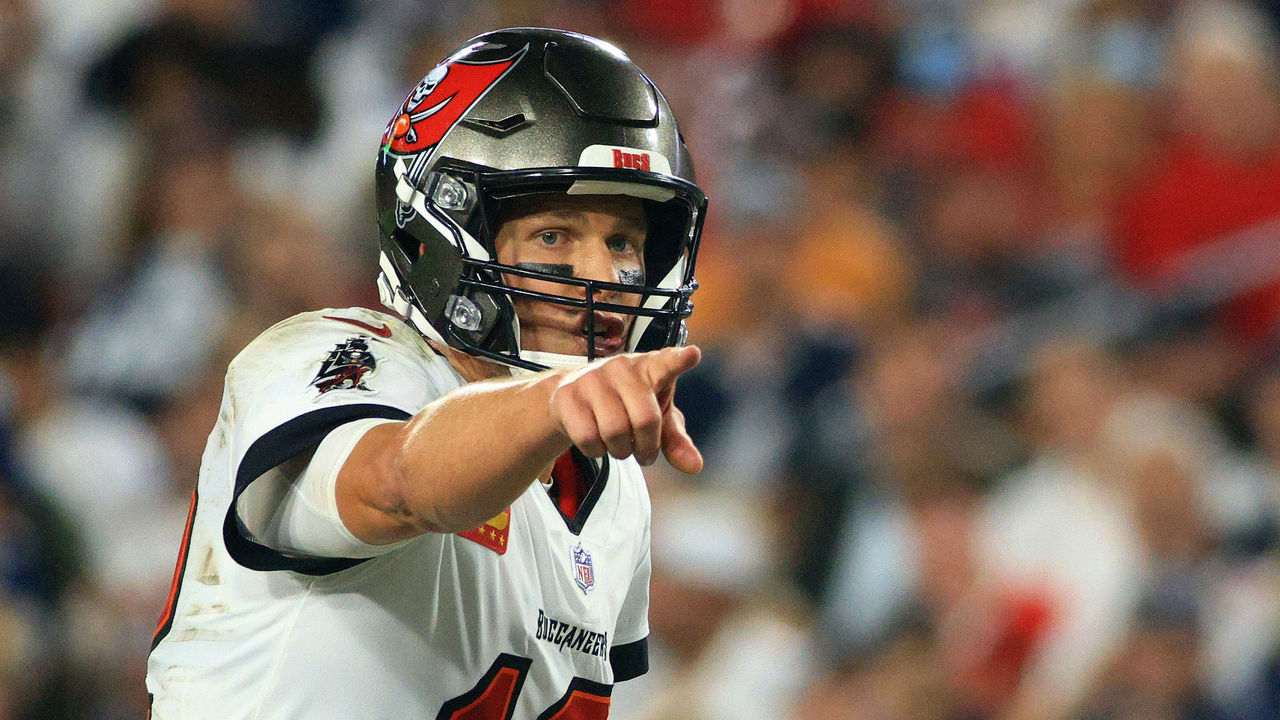 Previous Rank: 1
A vintage Tom Brady game-winning drive reinforced how difficult it'll be to dethrone the defending champs, even though their secondary gave up some plays on opening night.
2. Kansas City Chiefs (1-0)
Previous Rank: 2
Even on a day when the high-octane Chiefs were severely outplayed, they still came back to beat the Browns thanks to the trusty trio of Patrick Mahomes, Tyreek Hill, and Travis Kelce.
3. Los Angeles Rams (1-0)
Previous Rank: 5
You couldn't have scripted a better debut for Matthew Stafford in L.A. The Rams are back in the Super Bowl conversation after hitting a wall the last couple of years.
4. Seattle Seahawks (1-0)
Previous Rank: 8
New offensive coordinator Shane Waldron gave Russell Wilson what he wanted - four touchdown passes - and Pete Carroll what he wanted - a heavy dose of Chris Carson - while featuring a balanced attack in a comfortable Week 1 win over the Colts.
5. New Orleans Saints (1-0)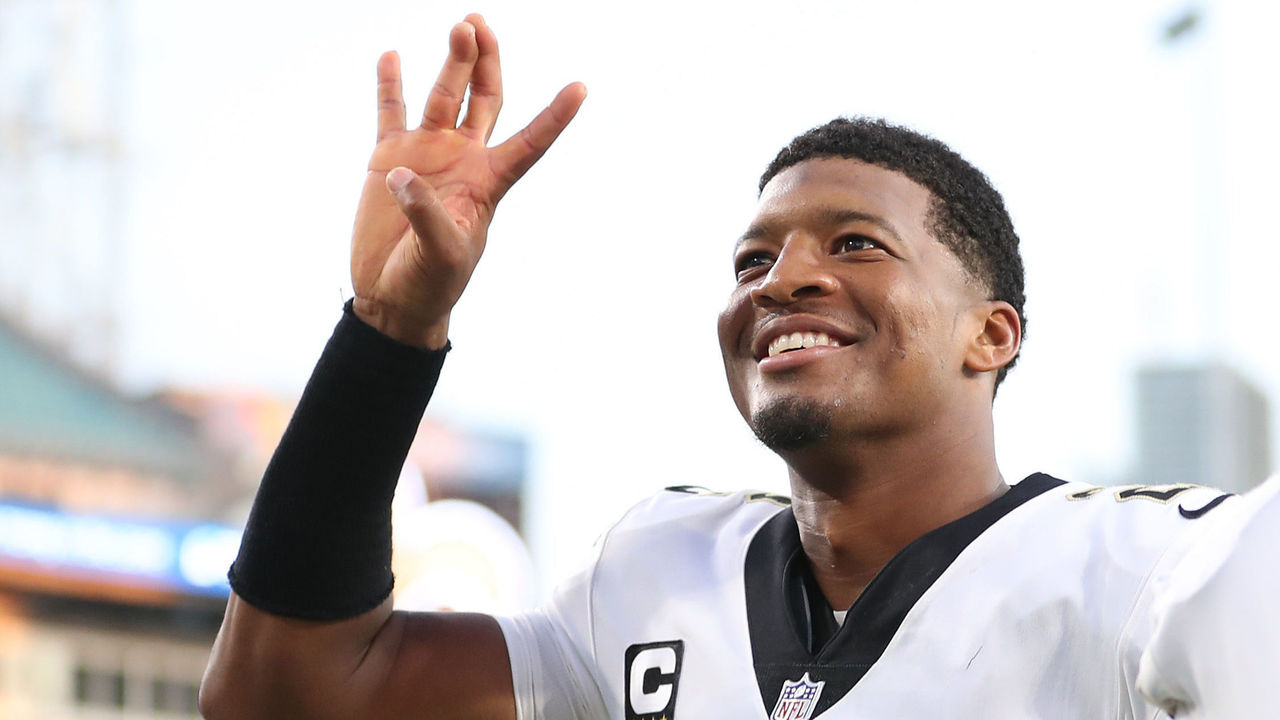 Previous Rank: 12
The Saints may have actually upgraded from the legendary Drew Brees if this new version of Jameis Winston - five touchdowns, no turnovers - is here to stay.
6. Arizona Cardinals (1-0)
Previous Rank: 13
Kyler Murray and Chandler Jones looked like men on missions in the opener, while DeAndre Hopkins did his thing with a pair of touchdown grabs. The NFC West is tough, but the Cardinals are talented enough to contend.
7. Cleveland Browns (0-1)
Previous Rank: 6
There's no shame in losing at Arrowhead Stadium, but the Browns don't want to evoke memories of their ugly past by coming up short again in Week 2.
8. Pittsburgh Steelers (1-0)
Previous Rank: 19
The Steelers validated our concerns about their offense, but we underestimated their defense, which held the Bills to a pair of field goals in the second half.
9. Buffalo Bills (0-1)
Previous Rank: 3
Josh Allen misfired on a bunch of deep balls after flourishing in that department a year ago. The Bills will have to reassess their pass-heavy approach if inaccuracy downfield becomes a trend.
10. Los Angeles Chargers (1-0)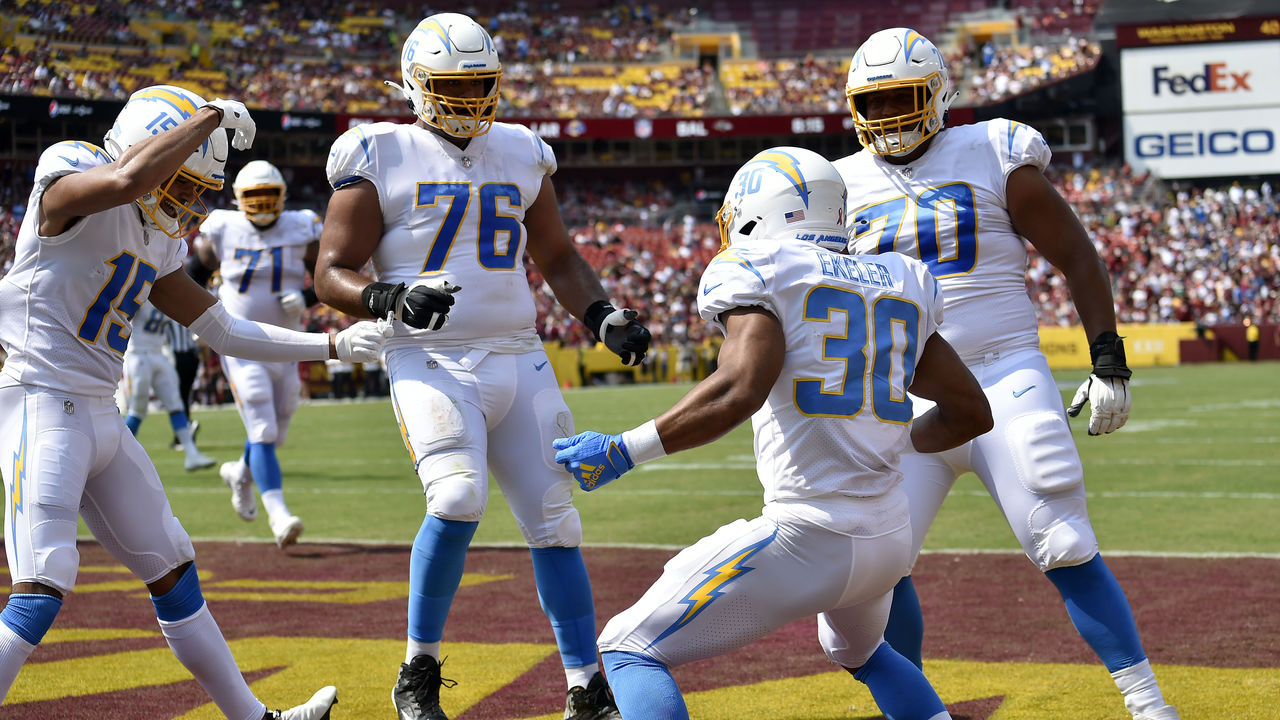 Previous Rank: 11
Justin Herbert picked up where he left off in 2020 and was particularly efficient on third downs versus Washington. Meanwhile, rookie left tackle Rashawn Slater won his matchup with Chase Young.
11. Green Bay Packers (0-1)
Previous Rank: 4
We're giving the Packers - who looked absolutely brutal against the Saints - a bit of a mulligan in light of their success the past two seasons.
12. San Francisco 49ers (1-0)
Previous Rank: 10
While all three of their NFC West rivals enjoyed emphatic wins in Week 1, the 49ers nearly blew a 24-point lead in the fourth quarter to the Lions.
13. Miami Dolphins (1-0)
Previous Rank: 14
Tua Tagovailoa had some positive moments against the Patriots, but we need to see them more frequently before genuinely calling the Dolphins a threat in the AFC.
14. Las Vegas Raiders (1-0)
Previous Rank: 23
The Raiders finally looked functional defensively under new coordinator Gus Bradley. On the other side of the ball, Jon Gruden is going to feed Darren Waller until the cows come home.
15. Baltimore Ravens (0-1)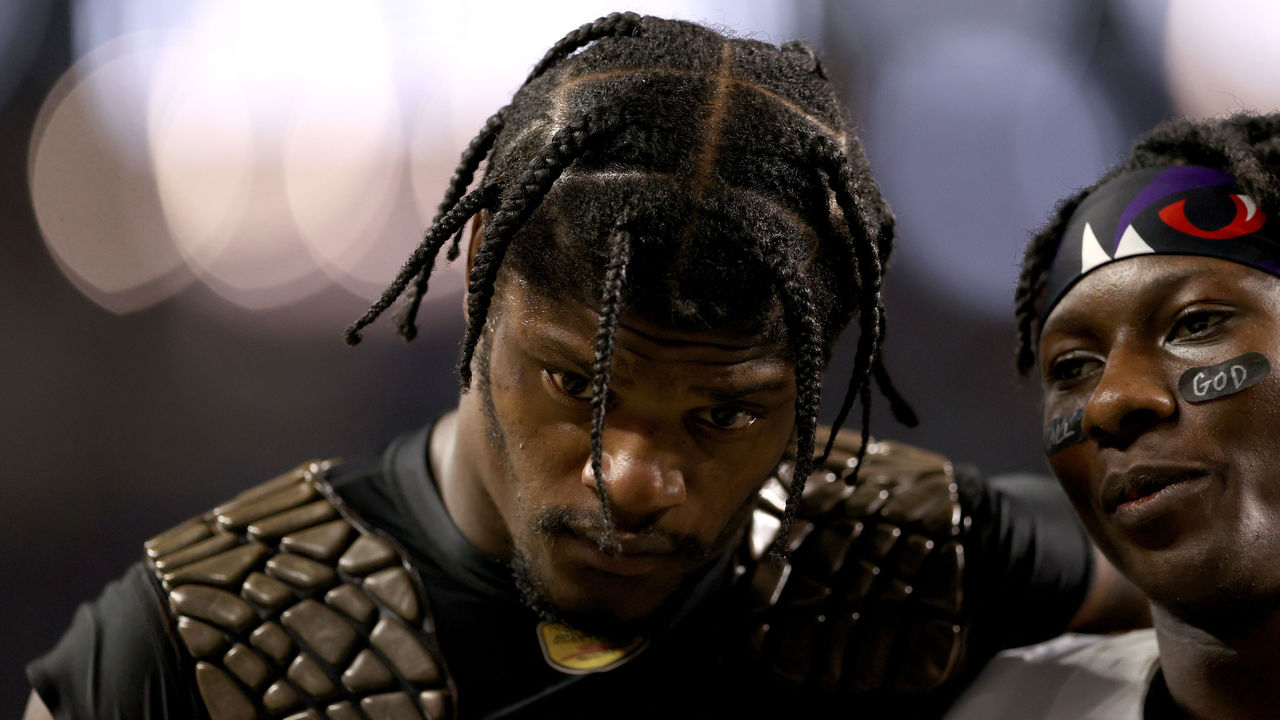 Previous Rank: 7
Baltimore felt Marcus Peters' absence in a big way on Monday Night Football, and it'll be tough to play without him all year. However, the Ravens could've started their season on a winning note if Lamar Jackson had taken better care of the football.
16. Denver Broncos (1-0)
Previous Rank: 20
The Broncos will make noise in the AFC if Teddy Bridgewater continues to play mistake-free football. Denver has enough depth to survive the Jerry Jeudy injury.
17. Dallas Cowboys (0-1)
Previous Rank: 16
Even in a loss, the Cowboys established themselves as NFC East favorites, so long as Dak Prescott stays healthy. The defense still leaves a lot to be desired, though.
18. Washington Football Team (0-1)
Previous Rank: 15
Forget the quarterback carousel, Washington needs more from its heralded defensive line. Against the Chargers, Washington pressured Herbert on 12.2% of his dropbacks, the lowest mark of any team in Week 1.
19. New England Patriots (0-1)
Previous Rank: 18
Mac Jones played well, but the Patriots are still limited offensively without much speed at the skill positions - even after Bill Belichick went on an offseason spending spree.
20. Indianapolis Colts (0-1)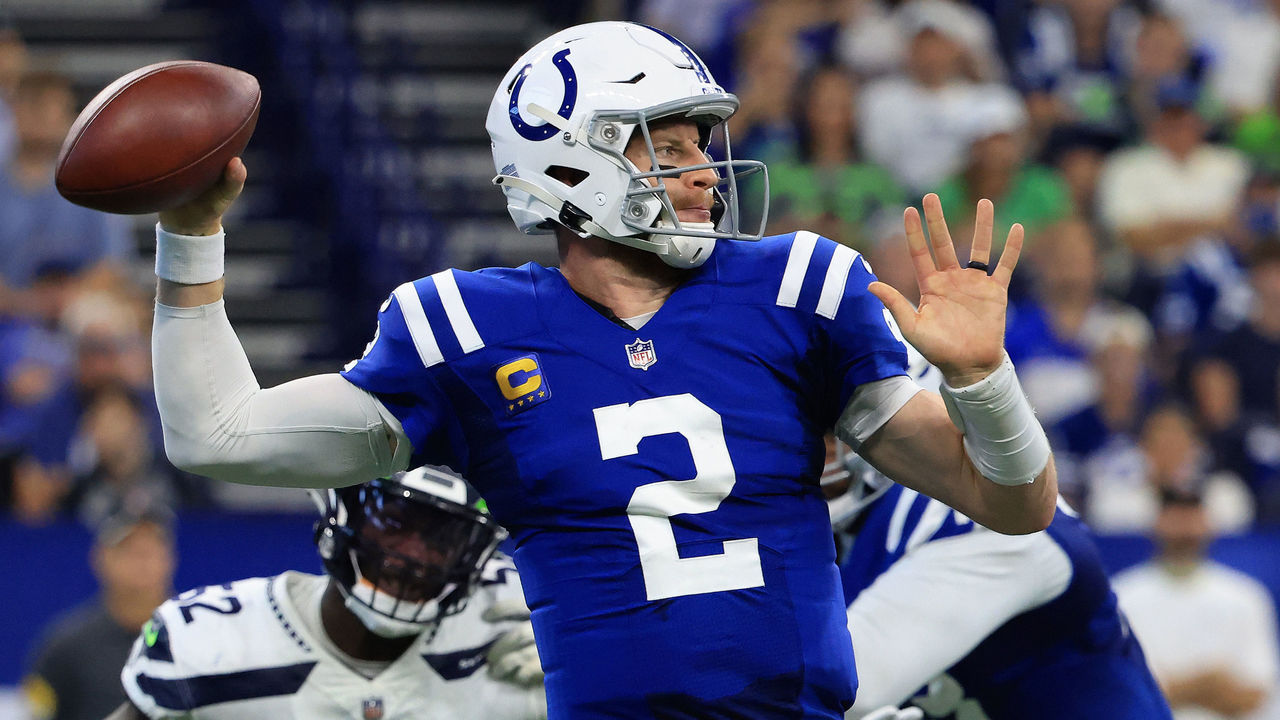 Previous Rank: 17
The good news is that Carson Wentz looked like an NFL quarterback again in his Colts debut. The bad news is Indy didn't look like it belonged in the same league as Seattle in Week 1.
21. Philadelphia Eagles (1-0)
Previous Rank: 26
The Eagles will be a problem if Jalen Hurts and Co. can do to other foes what they did to the Falcons. In saying that, the whole world rests on ifs.
22. Tennessee Titans (0-1)
Previous Rank: 9
As if the Titans' Week 1 beatdown by the Cardinals wasn't troubling enough, Mike Vrabel called out Julio Jones for doing "dumb shit" after his disappointing debut in Tennessee.
23. Carolina Panthers (1-0)
Previous Rank: 25
The Panthers struggled to sustain drives versus the Jets and scored only three points outside the second quarter, neither of which bodes well for their chances to compete with top teams.
24. Cincinnati Bengals (1-0)
Previous Rank: 30
It was nice to see Joe Burrow step up in overtime, but the Bengals' overall performance against the Vikings was nothing special.
25. Chicago Bears (0-1)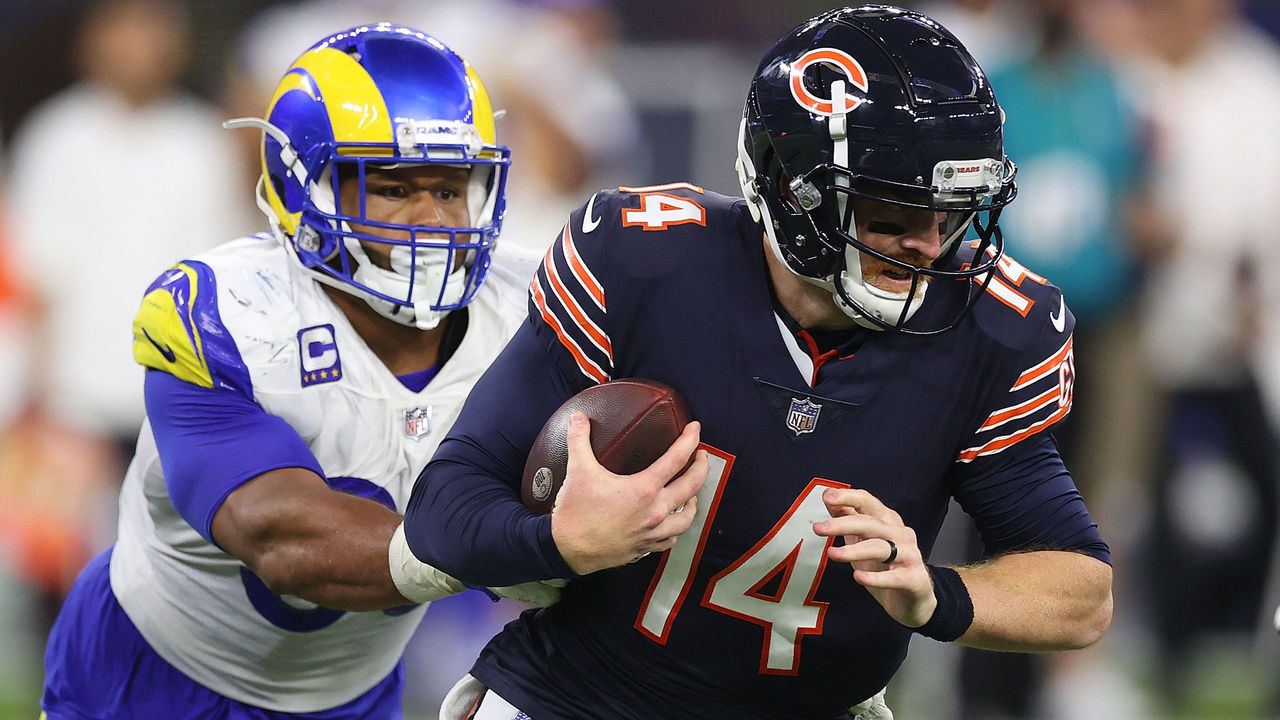 Previous Rank: 22
The Bears won't go anywhere with Andy Dalton leading their offense ... it's just a fact.
26. Minnesota Vikings (0-1)
Previous Rank: 21
It'll be another immensely frustrating season for Mike Zimmer and the Vikings if opponents keep plowing offensive linemen into Kirk Cousins.
27. Houston Texans (1-0)
Previous Rank: 32
Unfortunately, the Jaguars only pop up one more time on the Texans' schedule.
28. New York Giants (0-1)
Previous Rank: 24
It's Daniel Jones' third season, and he's still fumbling the football. Meanwhile, Saquon Barkley averaged 2.6 yards per carry in his return from a torn ACL.
29. Detroit Lions (0-1)
Previous Rank: 31
The Lions mounted a valiant comeback against the 49ers, but they still went home with what promises to be the first of many Ls in 2021.
30. New York Jets (0-1)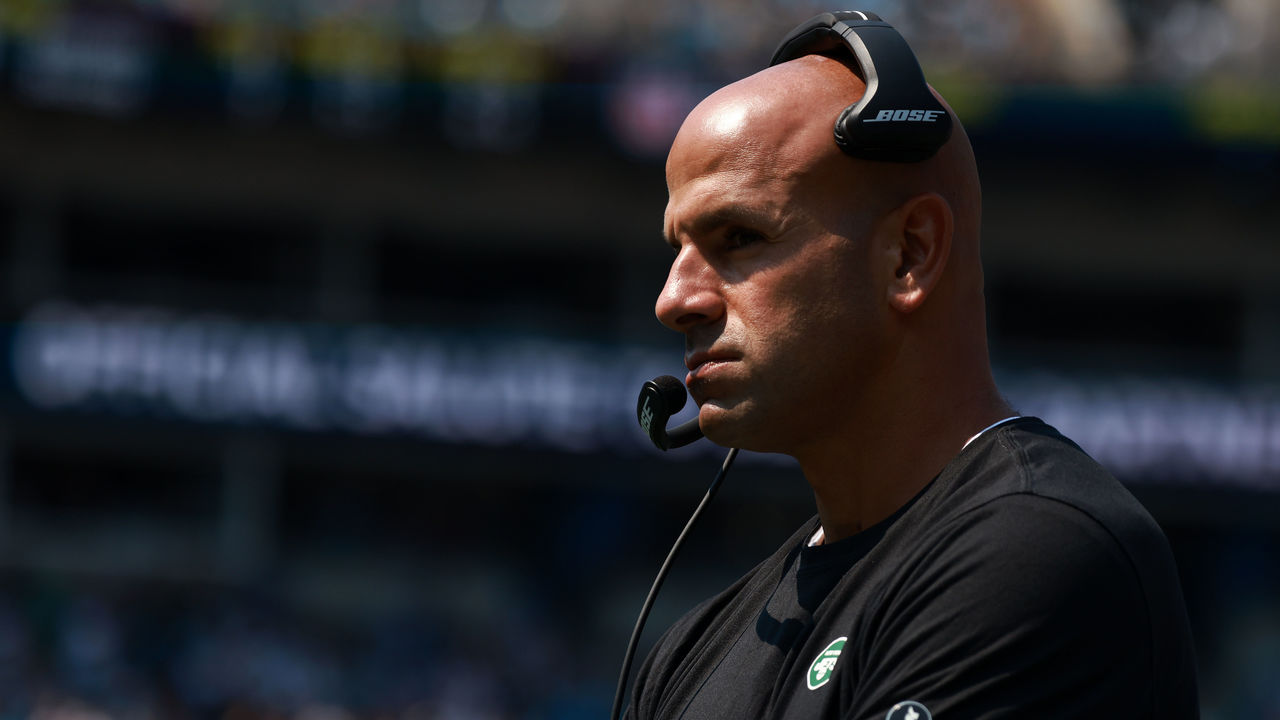 Previous Rank: 29
The beginning of the Robert Saleh era featured some signs of promise, especially on defense, but the Jets are still very much a work-in-progress.
31. Atlanta Falcons (0-1)
Previous Rank: 27
The Falcons were manhandled by an Eagles team that many expect to finish near the bottom of the standings, and wunderkind Kyle Pitts had only four receptions for 31 yards.
32. Jacksonville Jaguars (0-1)
Previous Rank: 28
We're ready to jump off the Jaguars' bandwagon - if we were ever on it - after Urban Meyer and Trevor Lawrence laid eggs in their NFL debuts against the Texans.
Comments
✕
NFL Power Rankings - Week 2: Raiders, Cardinals make early marks
  Got something to say? Leave a comment below!