NFL Power Rankings - Week 1: Buccaneers remain the team to beat
The NFL Power Rankings are selected by a panel of theScore's football editors.
1. Tampa Bay Buccaneers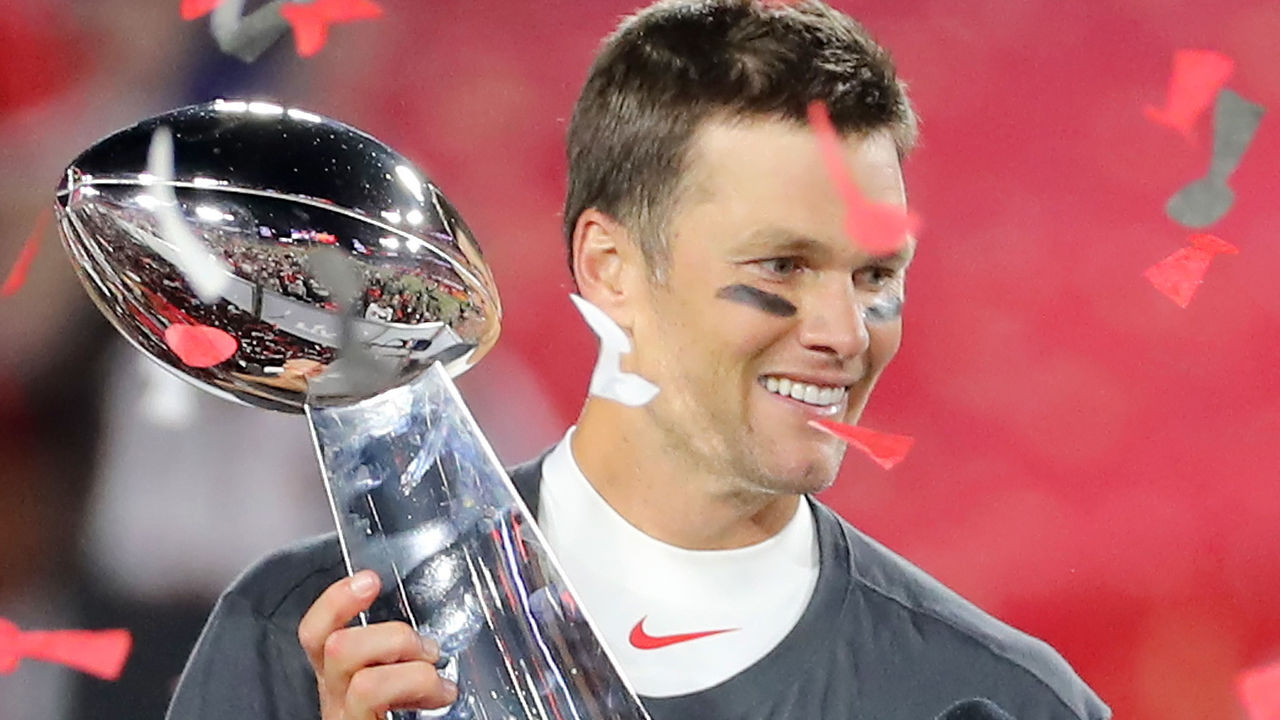 Pre-camp rank: 1
The reigning Super Bowl champions avoided major injuries at training camp, and they remain the team to beat after returning all their starters from last season.
2. Kansas City Chiefs
Pre-camp rank: 2
The Chiefs' 2020 campaign ended with significant questions along their offensive line. Though the preseason isn't a great sample size, Kansas City's new starting linemen didn't allow Patrick Mahomes to get sacked during the exhibition slate.
3. Buffalo Bills
Pre-camp rank: 3
Josh Allen posted 194 passing yards and two touchdowns in his only preseason appearance. The performance shows the quarterback is poised for another stellar campaign, making the Bills a legit contender again.
4. Green Bay Packers
Pre-camp rank: 7
The Packers are back into the top five after Aaron Rodgers returned to Green Bay for at least one more year. The Packers' season gets a whole lot more interesting with the last-dance vibe surrounding the reigning NFL MVP.
5. Los Angeles Rams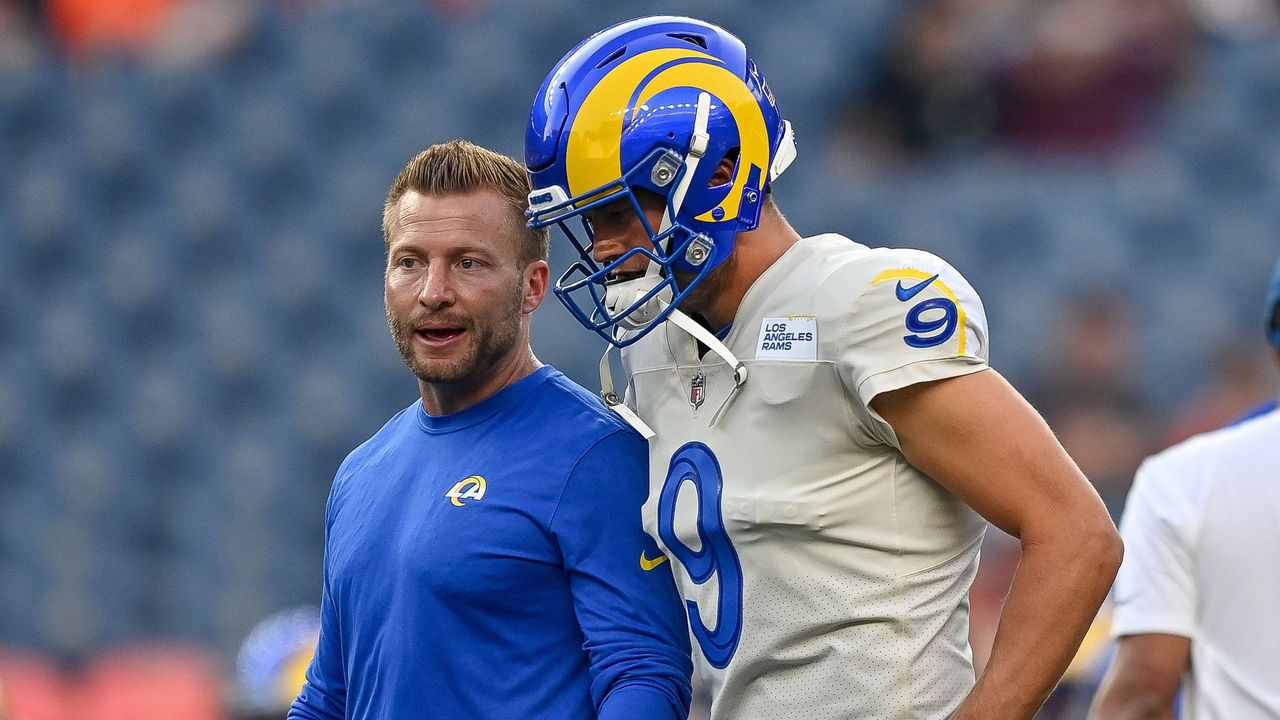 Pre-camp rank: 6
Cam Akers' injury removes a potential breakout from the Rams, but it's still hard not to be excited about L.A. with Matthew Stafford under center and an elite defense supporting him.
6. Cleveland Browns
Pre-camp rank: 4
Cleveland's roster has very few holes. This is a playoff team that addressed major needs in the offseason and welcomes back receiver Odell Beckham Jr. after an injury-plagued 2020 season.
7. Baltimore Ravens
Pre-camp rank: 5
Injuries and safety protocols prevented the Ravens from having their first-string offense together through most of camp. Baltimore's running game should remain effective with Lamar Jackson, but losing J.K. Dobbins - its projected No. 1 back - hurts the team's backfield depth.
8. Seattle Seahawks
Pre-camp rank: 8
Seattle's roster has plenty of questions, but the Seahawks will likely be competitive as long as Russell Wilson is there. Seattle has won at least 10 games in all but one season since drafting Wilson in 2012 (nine wins in 2017).
9. Tennessee Titans
Pre-camp rank: 12
Tennessee's biggest offseason acquisitions - receiver Julio Jones and pass-rusher Bud Dupree - come with availability questions. If they can stay healthy, Jones and Dupree could be the missing pieces of a Titans team aiming to become legit contenders.
10. San Francisco 49ers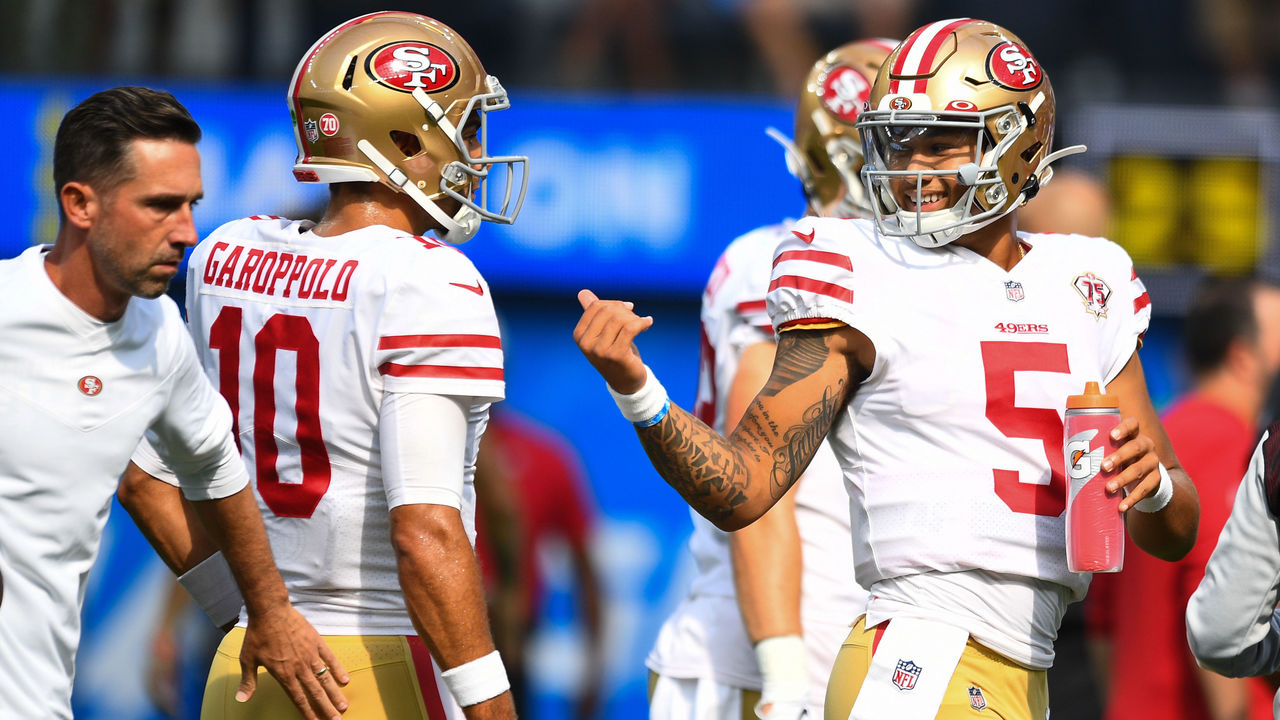 Pre-camp rank: 10
With several key players returning from injury, the 49ers are still one of the NFL's most explosive teams. It remains to be seen who'll be the starting quarterback for San Francisco, though. The role is apparently Jimmy Garoppolo's to lose, but rookie Trey Lance could give Kyle Shanahan's offense a spark the veteran can't.
11. Los Angeles Chargers
Pre-camp rank: 17
Can the Chargers actually compete for the AFC title? They have a well-rounded roster, and the hype around Justin Herbert going into his second season skyrockets the expectations in L.A. Herbert and Co. will have a good idea of how solid they are in Week 1 against Washington's top-five defense.
12. New Orleans Saints
Pre-camp rank: 9
The Saints deserve the benefit of the doubt coming off a 12-win season, but don't be surprised if they drop more spots soon. New Orleans' passing game faces uncertainties with Jameis Winston taking over at quarterback and Michael Thomas sidelined for at least five games.
13. Arizona Cardinals
Pre-camp rank: 11
The Cardinals were active during the offseason, and they've now built a roster that looks ready to shine. This is a decisive year for coach Kliff Kingsbury, who has yet to prove his offensive system can work over a full campaign.
14. Miami Dolphins
Pre-camp rank: 14
Despite the Deshaun Watson trade speculation, the Dolphins start the season committed to Tua Tagovailoa. The second-year passer will have a deep receiving corps to work with, but Will Fuller - perhaps Miami's top deep target - won't be available in Week 1 due to suspension.
15. Washington Football Team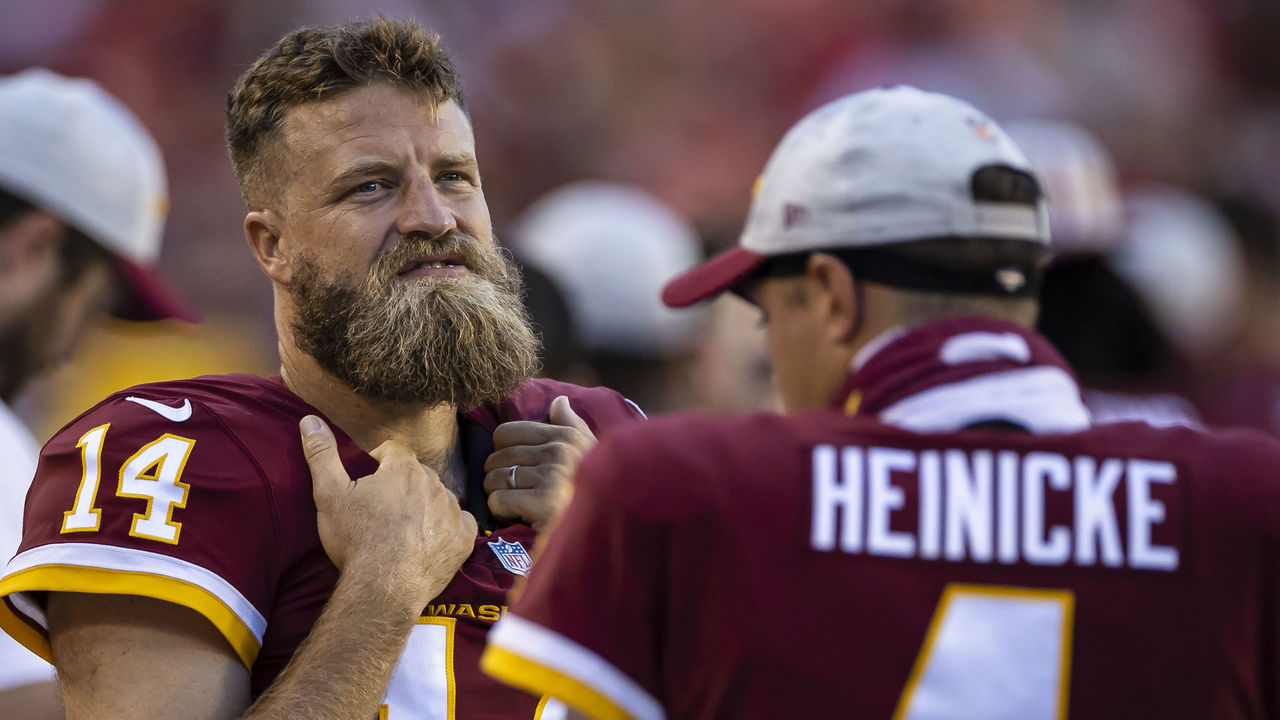 Pre-camp rank: 15
Washington remains the highest-ranked NFC East club. The team features a top-10 defense, but quarterback Ryan Fitzpatrick's inconsistent arm holds Washington back for now.
16. Dallas Cowboys
Pre-camp rank: 18
Dak Prescott looks healthy, but not seeing the quarterback on the field during the preseason due to a shoulder injury wasn't part of the plan. Linebacker Micah Parsons' excellent camp gives Cowboys fans hope the defense will bounce back in 2021.
17. Indianapolis Colts
Pre-camp rank: 13
The Colts had injury scares during camp with Carson Wentz and Quenton Nelson. Although both are recovering fast, it's clear Wentz's availability remains a big issue.
18. New England Patriots
Pre-camp rank: 16
The Patriots still don't get much love on this list after releasing Cam Newton and announcing Mac Jones as the starter. That could change in a matter of weeks, depending on the rookie's performances.
19. Pittsburgh Steelers
Pre-camp rank: 20
The Steelers made a good addition in acquiring cornerback Ahkello Witherspoon. However, their main concerns remain as Ben Roethlisberger's arm strength could be an issue entering his age-39 campaign. Pittsburgh also has big questions along its offensive line.
20. Denver Broncos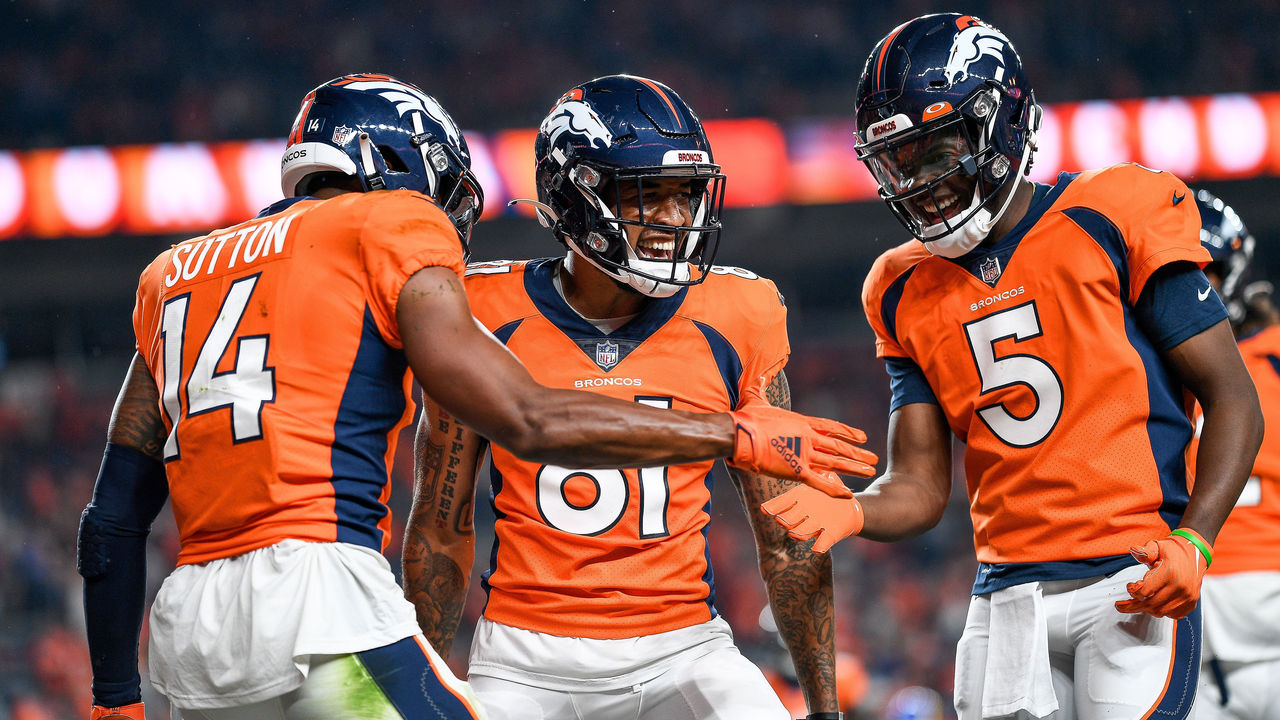 Pre-camp rank: 22
The Broncos' solid offseason moves leave them just one quarterback away from being a really good team. That puts even more pressure on Teddy Bridgewater, Denver's fifth different Week 1 starter in as many years.
21. Minnesota Vikings
Pre-camp rank: 19
The main question in Minnesota is how the defense will perform after disappointing last year. There's optimism the Vikings will bounce back in 2021 with key players returning from injury and multiple veterans joining the team.
22. Chicago Bears
Pre-camp rank: 21
Rookie Justin Fields put on a show during the preseason, and it's clear Andy Dalton will really need to step up his game if he wants to keep the starting job. Facing the Rams' top-ranked defense in Week 1 could already be a make-or-break challenge for Dalton.
23. Las Vegas Raiders
Pre-camp rank: 23
Questions on both sides of the ball hurt the Raiders. Las Vegas addressed its defense during the offseason, although it still doesn't deserve the benefit of the doubt after struggling last campaign. The Raiders have potential breakouts on offense, but it's unclear whether Jon Gruden is the right coach to maximize those players' talents.
24. New York Giants
Pre-camp rank: 25
The Giants start the 2021 season with a better roster than the one in 2020, but their main issues are essentially the same. The jury is still out on quarterback Daniel Jones, and New York's offensive line should continue to be a liability.
25. Carolina Panthers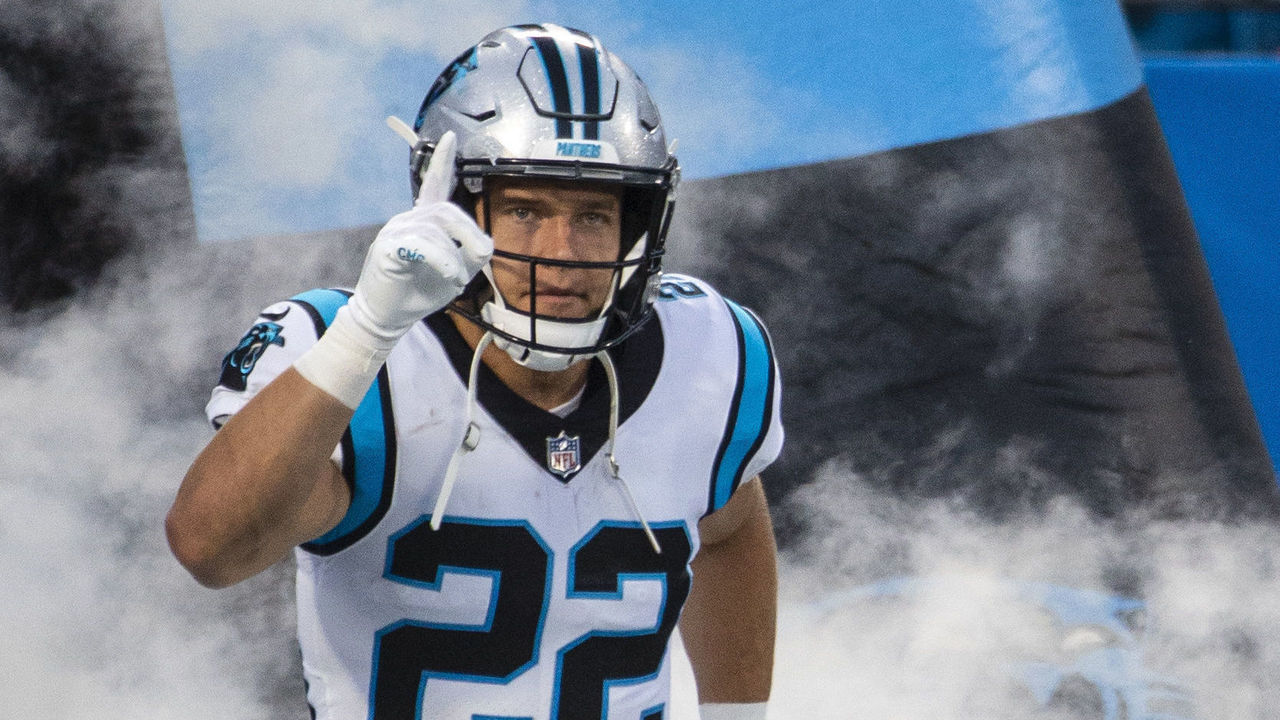 Pre-camp rank: 26
Former Jets quarterback Sam Darnold will make his official debut with the Panthers when he takes on his old team in Week 1. If the fourth-year signal-caller can resurrect his career this season, then the Panthers, who welcome Christian McCaffrey back from injury, can soon jump several spots on this list.
26. Philadelphia Eagles
Pre-camp rank: 27
The Jalen Hurts era is officially set to begin, but it's questionable whether the Eagles are giving the quarterback the right supporting cast to succeed in his second season.
27. Atlanta Falcons
Pre-camp rank: 29
It'll be weird seeing the Falcons without Julio Jones in Week 1, but their receiving corps will do just fine with Calvin Ridley, Kyle Pitts, and Co. The focus in Atlanta should still be on how its inconsistent defense will perform.
28. Jacksonville Jaguars
Pre-camp rank: 30
Travis Etienne's season-ending injury takes a hit to Jacksonville's offense, but quarterback Trevor Lawrence still has interesting weapons to work with. The Jaguars' first-stringers had a pair of rough preseason outings, but they caught fire in their latest exhibition appearance.
29. New York Jets
Pre-camp rank: 28
Jets fans received good and bad news during the preseason. First of all, Zach Wilson looked as solid as advertised in two brief appearances. On the other hand, defensive end Carl Lawson's season-ending injury is a big blow to New York's front seven.
30. Cincinnati Bengals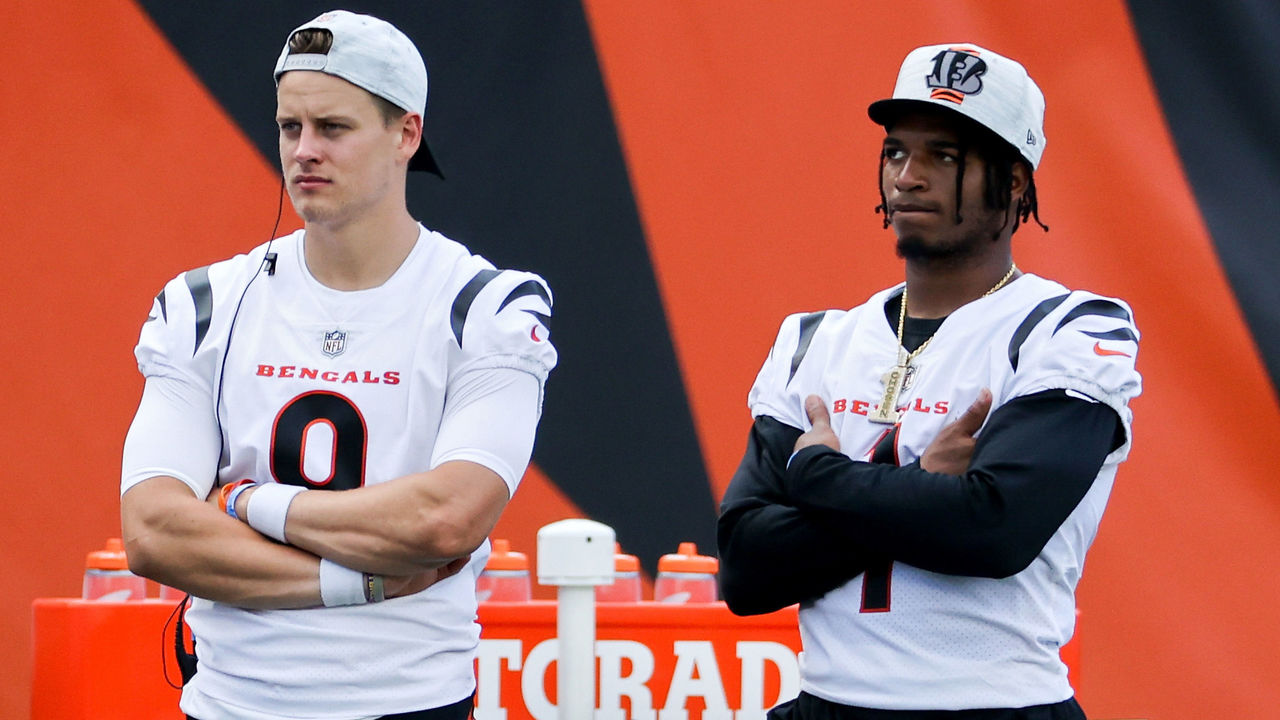 Pre-camp rank: 24
The Bengals are getting Joe Burrow back, but Cincinnati saw its top two rookies this year - first-round receiver Ja'Marr Chase and second-round lineman Jackson Carman - struggle through camp, raising concerns regarding the quarterback's supporting cast.
31. Detroit Lions
Pre-camp rank: 31
The star-starved Lions have a tough stretch to start the season with games against the 49ers, Packers, and Ravens. Expect coach Dan Campbell to add more epic press conferences to his resume.
32. Houston Texans
Pre-camp rank: 32
Houston, we have a problem! It's hard to be excited about the Texans amid a massive rebuild and after a disappointing offseason.