The defending Super Bowl champions are an example of how a strong draft class can solidify a team's contending status.
The Tampa Bay Buccaneers entered last year's draft with Tom Brady in tow, but they needed someone to protect him on the right side of their offensive line. The Bucs used the 13th overall pick on tackle Tristan Wirfs, and he would go on to allow just one sack all season. With their second-round pick, Tampa added safety Antoine Winfield Jr., who would record six tackles and an interception in the Super Bowl.
These five clubs could make a similar leap and become contenders with a great draft performance.
Miami Dolphins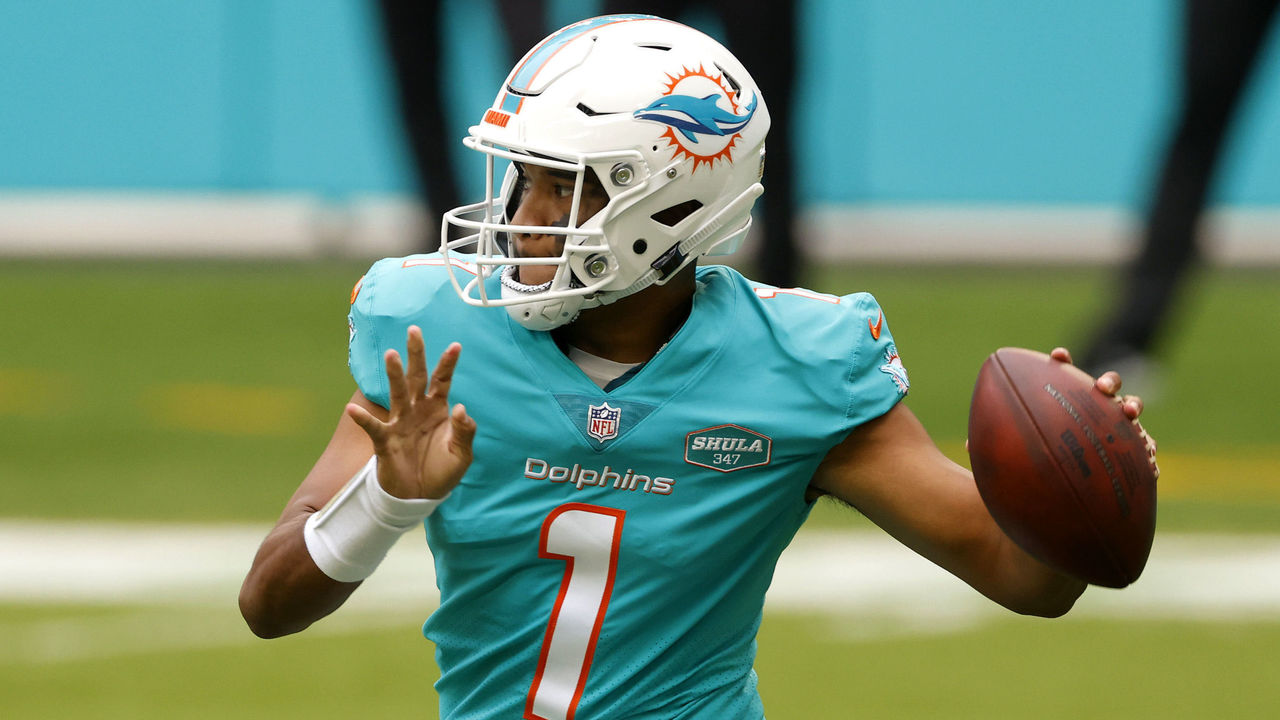 The 2020 Dolphins needed to win their last regular-season game to clinch a playoff berth. They lost in blowout fashion and missed the postseason at 10-6.
Last year's team was perhaps a bit ahead of schedule. The Dolphins' preseason total was set at six wins after finishing 5-11 the year prior, and the team made a five-win improvement.
It's reasonable to expect the Phins to climb another rung in 2021. But they'll be without Ryan Fitzpatrick, who captained the club to four victories last season. The Dolphins are now Tua Tagovailoa's team. Tagovailoa said he was "below average" as a rookie, so he'll need to improve substantially to keep Miami progressing toward the playoffs.
Tua will benefit from a couple of extra weapons around him following the offseason additions of speedster Will Fuller and running back Malcolm Brown. And he should expect even more help after the draft.
The Dolphins pick sixth in the first round, and with reports suggesting quarterbacks might go off the board in the first four spots, Miami could be able to choose from many top skill-position players, or even one of the premier defenders.
The Dolphins also own the 18th overall pick, and two picks in the second round thanks to the Laremy Tunsil trade. Miami holds enough draft capital to remodel the franchise into a major player in the AFC.
Washington Football Team
Washington may already be considered a contender following its free-agent spending spree.
The defending NFC East champions were aggressive, signing Ryan Fitzpatrick, Curtis Samuel, William Jackson III, and retaining Brandon Scherff.
But Washington won just seven games last season (four of which came against division opponents), and Fitzpatrick is a 38-year-old stopgap signed for only one season. If the club envisions itself as a long-term contender, Washington is best served using its draft capital to find a franchise quarterback.
Picking at 19th overall, Washington may need to make a significant move up to land one of the top-five passers in this year's draft. The organization can also stay put and use its first- or second-round pick on a second-tier quarterback.
Washington fields an enviable defense and a dynamic set of pass-catchers. The team may be a stud QB away from securing its status as an NFC power for years to come.
Los Angeles Chargers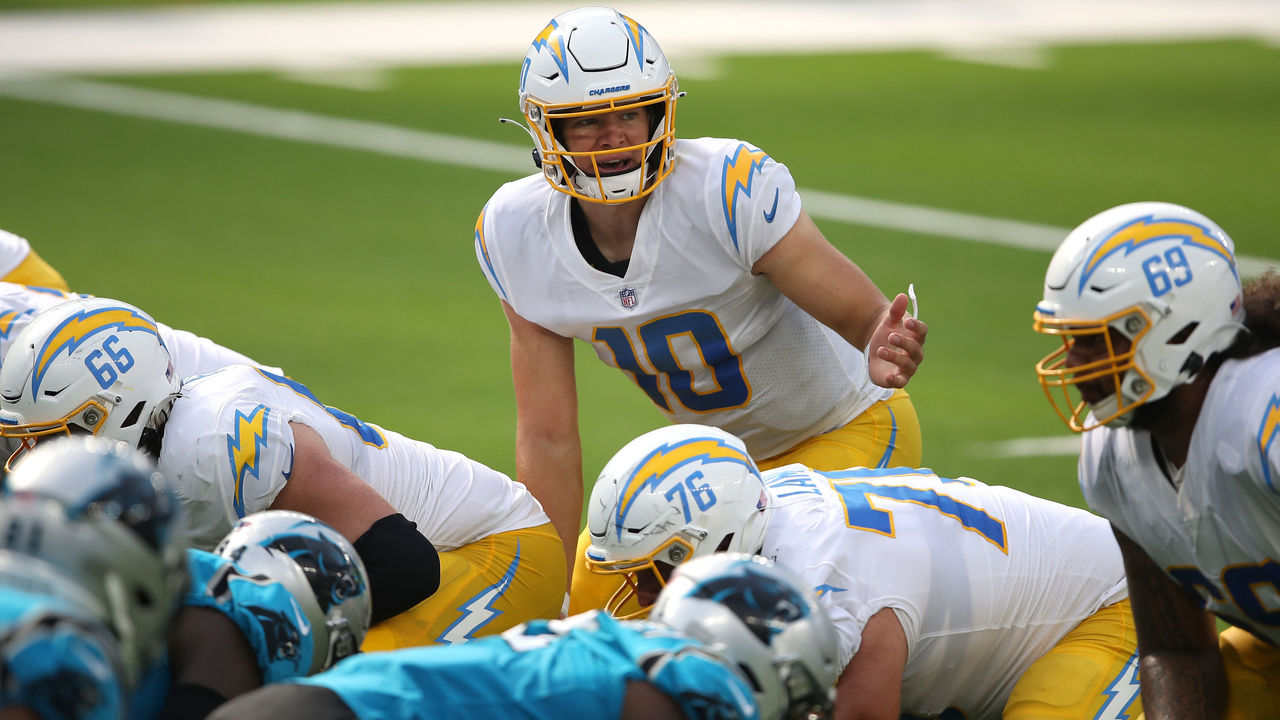 The Chargers could be building something special.
Offensive Rookie of the Year Justin Herbert appears to be the team's next franchise quarterback. Impressive pass-catchers support him, along with a stout defense.
The Bolts finished a disappointing 7-9 last season, but their record doesn't tell the entire story. Of their nine losses, seven came by one score, and the opponent tallied the game-winning points during the final five minutes of regulation or in overtime in four of those games.
The Chargers also won their final four contests of the season. They hope to carry those winning lessons into a fresh campaign with a new head coach.
The biggest question marks on the team's depth chart were answered during free agency. Corey Linsley will step in at center for the retired Mike Pouncey, and Jared Cook will slot in at tight end to replace Hunter Henry. The Chargers can now use their nine draft picks to shore up positions such as tackle, corner, and guard, and they can get a pass-rusher.
General manager Tom Telesco has landed Joey Bosa, Mike Williams, Derwin James, Jerry Tillery, and Herbert in the first round over the past five drafts. One more cornerstone could be enough to vault the Chargers back into contention.
Arizona Cardinals
Like the Dolphins, the Cardinals just missed out on the playoffs in 2020 and are expected to be contenders this season. They're arguably the closest team on this list to that status.
Arizona already possesses a star core of Kyler Murray, DeAndre Hopkins, Chandler Jones, and Budda Baker. The club added proven vets in J.J. Watt, A.J. Green, Rodney Hudson, Malcolm Butler, and James Conner while trying to end a five-year playoff drought.
However, the Cardinals play in perhaps the NFL's toughest division, and they could benefit from a few more plug-and-play additions to vault them into the same tier as the Rams, Seahawks, and 49ers.
Offensive line reinforcements would help so that Murray gets more time in the pocket. Arizona would also be a more complete team with a new starting corner opposite Butler, or a slot receiver to take some pressure off Hopkins.
With the 16th overall pick, the Cards shouldn't struggle to select a Day 1 starter who can fill any one of those holes. Aside from that, they hold one pick in the second, fifth, and sixth rounds, and two in the seventh to use while cementing their status as contenders.
New York Giants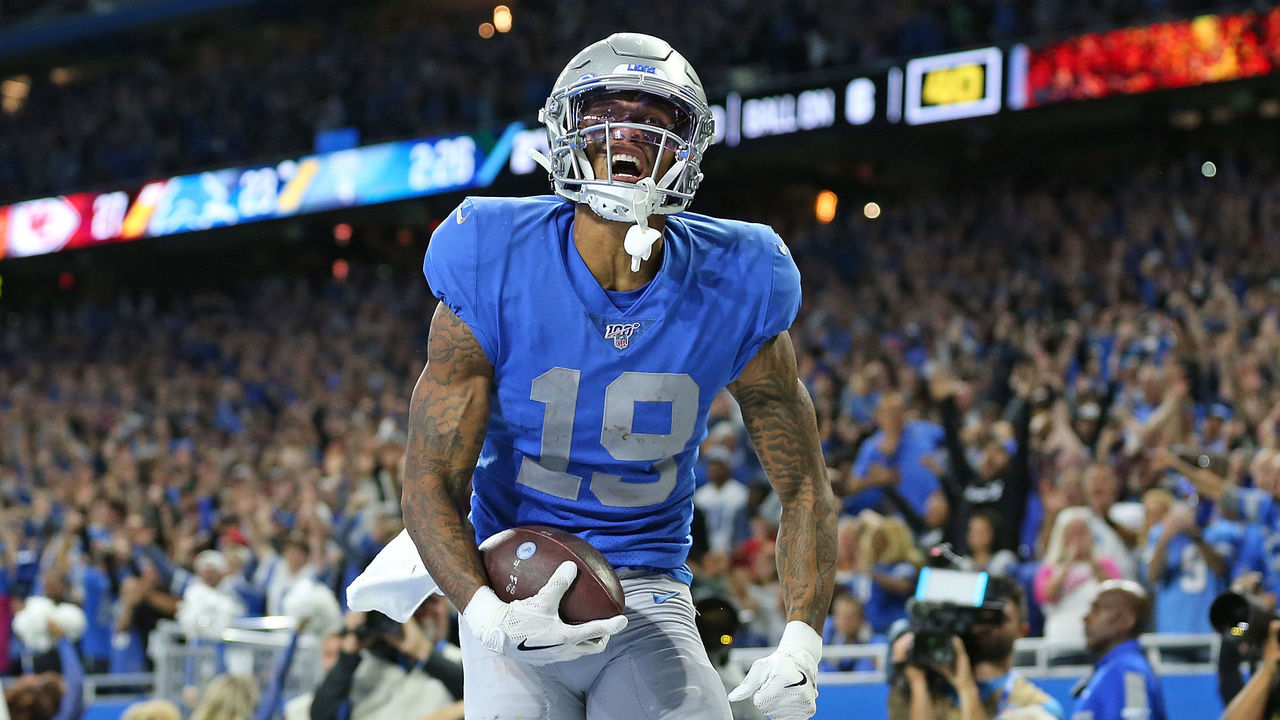 It's a make-or-break season for general manager Dave Gettleman, quarterback Daniel Jones, and the Giants.
Ownership has grown impatient after four consecutive losing seasons. New York has gone 18-46 in that time and hasn't come close to sniffing the playoffs.
Gettleman has been busy this offseason filling voids and providing playmakers for Jones, who needs to make a significant leap in his third campaign to entice the team to extend him, or at the least pick up his fifth-year option.
The executive has now reeled in a bona fide No. 1 receiver in Kenny Golladay, and a complement to Evan Engram at tight end with the addition of Kyle Rudolph. Defensively, Leonard Williams is back, Danny Shelton joins him on the line, and Adoree Jackson was added to the secondary. Saquon Barkley will also be returning after logging just 67 snaps in 2020 before suffering a season-ending injury.
As currently constituted, the Giants figure to challenge Washington for the NFC East title. A strong draft showing could put them over the top.
New York can add an immediate difference-maker with the 11th overall selection, and the club picks 10th in the second round, 12th in the third, and 11th in the fourth.
Over the previous three drafts, Gettleman selected Barkley, Jones, and tackle Andrew Thomas in the first round. However, he hasn't been able to find contributors during the second and third days of the draft.
If he can snatch a couple of defensive playmakers - particularly a pass-rusher - and one more offensive piece, the G-Men could be making their first trip to the playoffs since 2016.