NFL free-agency winners and losers ... so far
The NFL's 2021 free-agency bazaar opened for business this week. Now that we're more than three days into the league's formal negotiating window, let's take a look at those who seem to have done well and those who haven't.
Winners: Patriots
On Monday, it was easy to look askance at Bill Belichick's uncharacteristic spending spree. By chasing high-priced help like outside linebacker Matt Judon and tight end Jonnu Smith right out of the chute, the normally value-savvy Belichick appeared to be overcompensating after watching Tom Brady head south and instantly win another Super Bowl. The Patriots who spent two decades devouring bad teams that were in a rush to spend unwisely suddenly seemed to be in a rush to spend unwisely.
But when it comes to NFL contracts, always wait to see the structural details, because the max length and max value that's typically reported right away is often not what it seems. So it is with the Pats' acquisitions of Judon and Smith. Without getting too technical, both deals were crafted to front plenty of cash early on via signing bonuses, while simultaneously backloading the bulk of the yearly salary after the full guarantees run out. As a result, Judon's and Smith's respective cap hits this season will be just $6.375 million and $5.6875 million. Belichick spent aggressively but still managed to find value when the reduced cap prevented many other teams from throwing a ton of money around.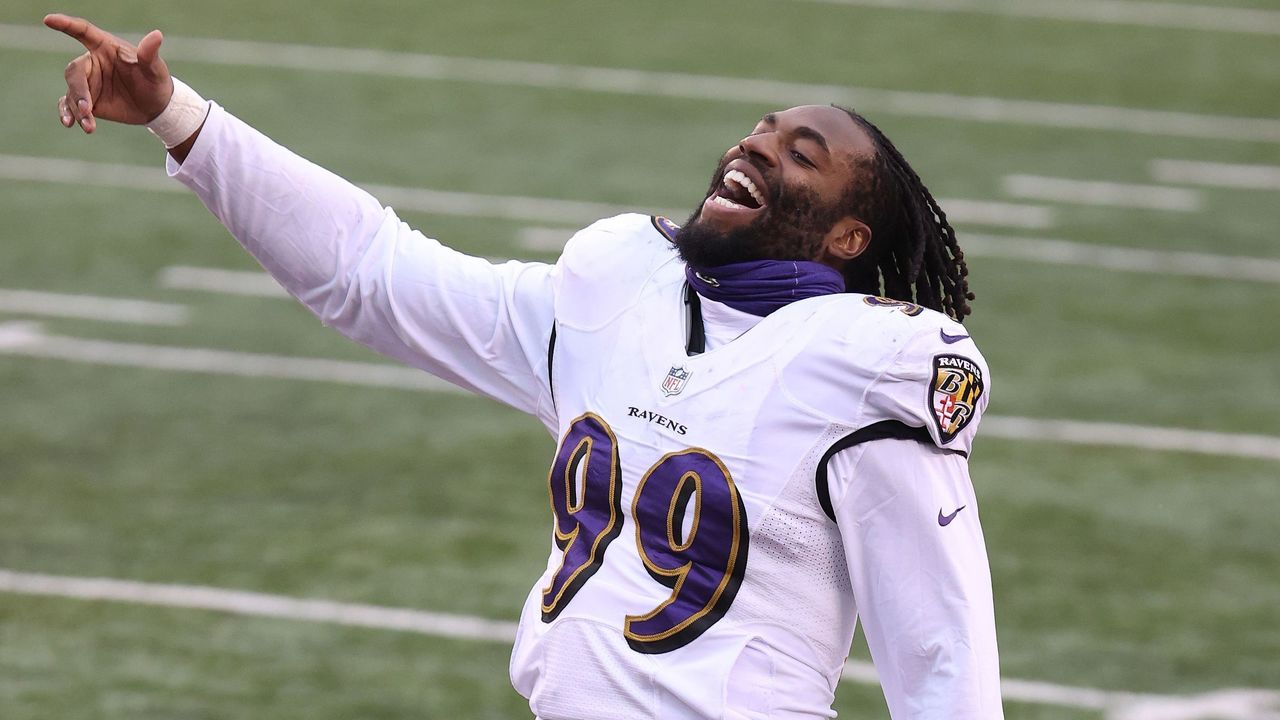 Belichick wasn't done, either. He signed tight end Hunter Henry, along with wideouts Nelson Agholor and Kendrick Bourne - thus giving quarterback Cam Newton (and whoever might be added to compete with him) plenty of ammo. The Pats also shored up their defensive line depth by adding Davon Godchaux and Henry Anderson while retaining Deatrich Wise and Carl Davis. Plus they brought in cornerback Jalen Mills, traded to get back left tackle Trent Brown, and reunited with linebacker Kyle Van Noy for pennies on the dollar.
Quarterback is still an issue, but it was far from the only issue the team needed to address. The Patriots suddenly have a much better roster than they did last year, and they did it without truly overextending themselves.
Losers: Bears
The writing had long been on the wall for Mitchell Trubisky in Chicago, and while there were reports that the Bears made a huge push to trade for Russell Wilson and were prepared to offer the store for Deshaun Watson, they wound up with ... Andy Dalton.
Dalton is exactly the kind of QB the Bears could have landed a year ago when the Bengals cut him after the draft. Instead, they jumped the gun more than a month earlier by trading a fourth-round pick for Nick Foles and giving him a huge guarantee. It's easy to evaluate in hindsight, of course, but Chicago is a franchise that's spent the better part of 70 years looking for a quality quarterback, and here we are.
Winner: Trent Williams
Williams placed the ultimate bet on himself, and it paid off. He forced his way out of Washington and got the San Francisco 49ers to agree not to franchise tag him after his contract expired at the end of the 2020 season. He then spent the year doing stuff like this ...
... only to have the Niners retain him at a market-setting rate of $23 million per year and $45 million in practical full guarantees. Left tackle is one of those premium positions where great players actually have leverage, and Williams used his to the fullest.
Losers: Top wide receivers
As of this writing, Kenny Golladay, JuJu Smith-Schuster, and T.Y. Hilton remained unsigned. The reduced salary cap is one explanation, as is a stocked draft class that promises lots of cost-controlled young potential. But Armando Salguero of the Miami Herald picked up on another reason, and it might be the most clarifying:
These and other receivers will all land somewhere in the days and weeks ahead, but it's worth monitoring how many of them accept one-year prove-it offers in an attempt to ball out and cash in next year, when the cap is expected to begin rising again.
Winners: Jaguars
Seems weird to see "Jaguars" and "winners" in the same category, huh? Jacksonville entered the offseason with the most cap space in the league but opted not to blow its stack on shiny baubles - and with good reason:
It's a certainty that new head coach Urban Meyer is going to select Trevor Lawrence with the first overall pick. The rest of the Jags' work thus far has focused on carefully remaking a barren roster.
Jacksonville signed ex-Seahawks cornerback Shaquill Griffin, but it also held onto Sidney Jones and Tre Herndon and added Rayshawn Jenkins (after John Johnson III signed for more money with the Browns) to solidify its defensive backfield. The Jags retained tight end James O'Shaughnessy and added veteran wideouts Marvin Jones and Phillip Dorsett on modest deals. Jacksonville also shored up the defensive line by bringing in Roy Robertson-Harris and Jihad Ward and bringing back ex-first-round pick Tyson Alualu.
The Jags have been busy, but it's been a quiet kind of busy with an emphasis on value and depth - exactly the kind of approach they need to kick-start a true rebuild.
Loser: Sam Darnold's trade market
The Jets face the big task of Finding A Quarterback, as they frequently have since the days of bell bottoms and big sideburns. New York can obviously take Zach Wilson or Justin Fields with the No. 2 pick in the draft, but what about Darnold? With teams like the Bears, Washington, and the Saints already having settled on other quarterbacks, the list of potential trade partners - and the possibility of a solid return - has dwindled.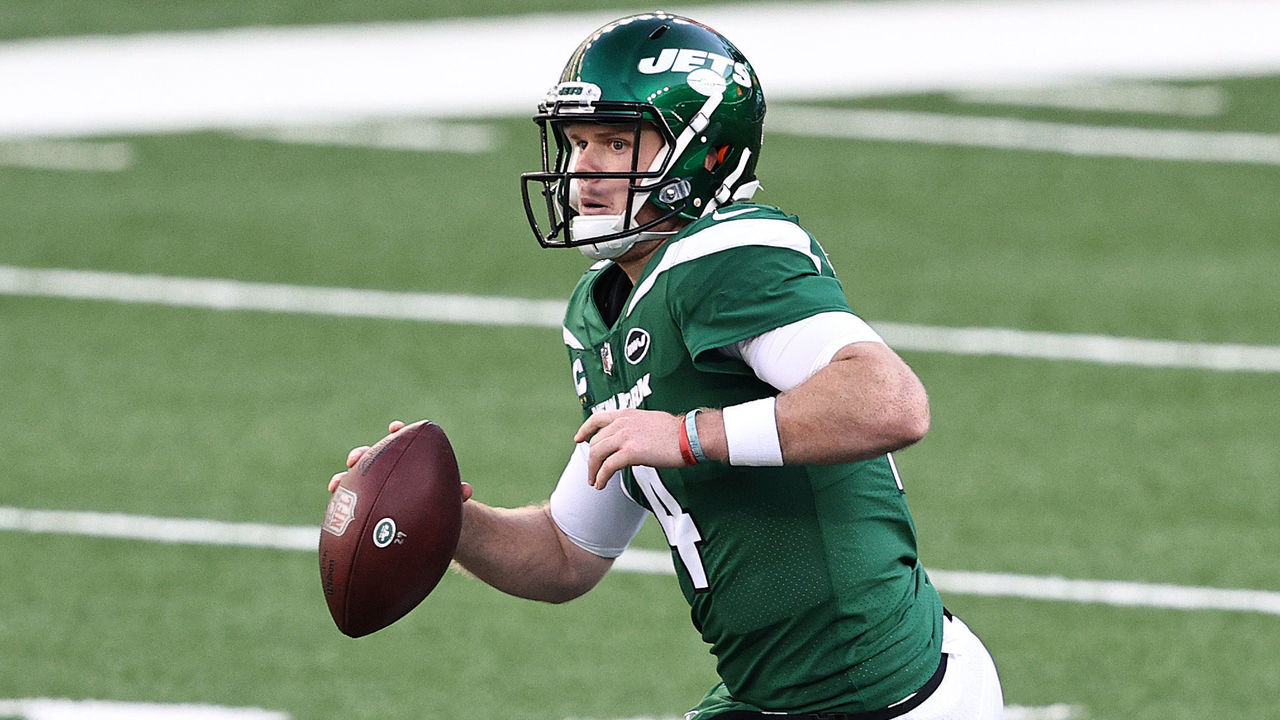 As difficult as it might be to imagine the Jets sticking with Darnold, what might they do if a palatable trade scenario doesn't materialize? Trade down and roll with him, or ship him to a team looking for a backup for next to nothing just to move on? The draft is still more than a month away, but the 49ers (should they choose to jettison Jimmy Garoppolo), Panthers, and Broncos seem like the most logical remaining suitors in need of a potential starter.
Winners: Washington
Ryan Fitzpatrick is an upgrade at quarterback over Taylor Heinicke that didn't require breaking the bank. And then Washington went out and snapped up the speedy Curtis Samuel, who will fit nicely with a talented, low-cost skill group that also includes Terry McLaurin, Antonio Gibson, Logan Thomas, Kelvin Harmon, and Cam Sims.
Quarterback is still a question mark, and Fitzpatrick can be both thrilling and terrifying, but he represents a bridge to somewhere. Washington's already got a solid defense - to which it added William Jackson III, one of the top available cornerbacks - but it's also beginning to fill in the blanks of a formidable offense.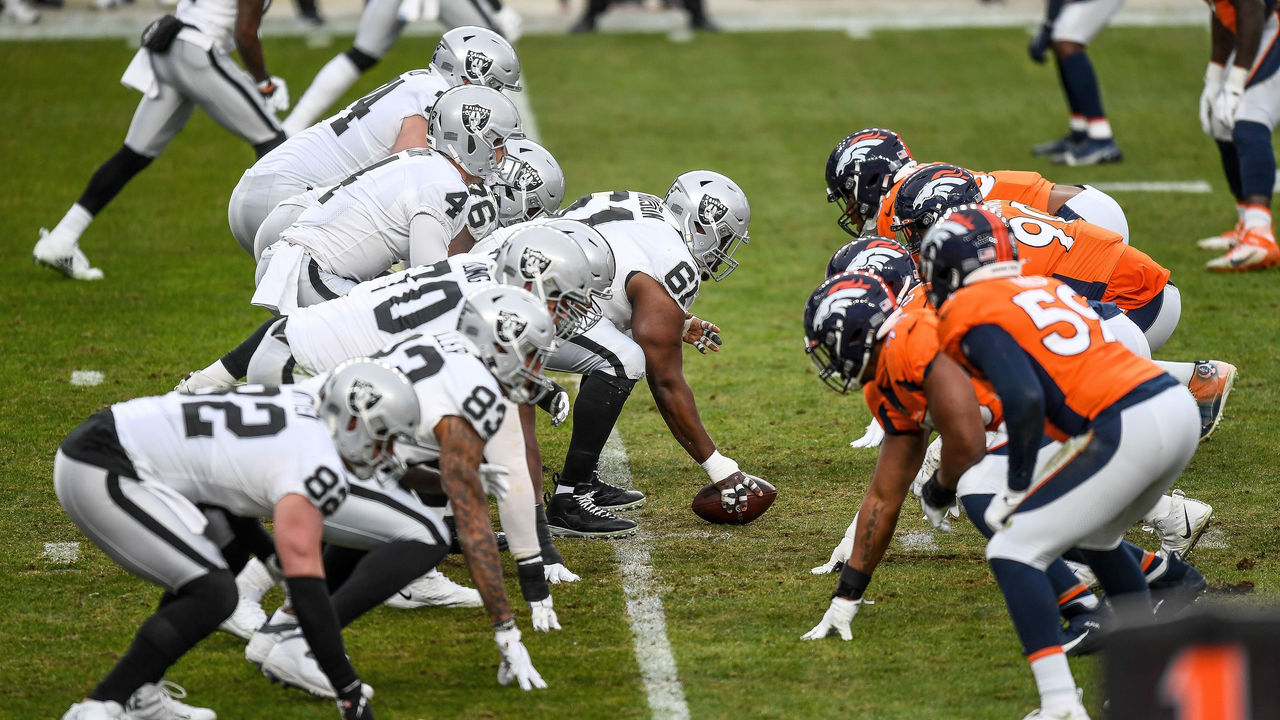 Losers: Anyone holding the football for the Raiders
Las Vegas had already traded right tackle Trent Brown back to the Patriots, two years after making him the highest-paid lineman in the league. But then the Raiders shipped standout center Rodney Hudson to the Cardinals (after it was reported Hudson had been released) and traded guard Gabe Jackson to the Seahawks (also after it was reported that Jackson had been released).
The Raiders did re-sign guard Denzelle Good, but they've clearly got a lot of work to do to upgrade their offensive line. Poor Derek Carr.
Dom Cosentino is a senior features writer at theScore.
Comments
✕
NFL free-agency winners and losers ... so far
  Got something to say? Leave a comment below!