Best of the rest: Top remaining NFL free agents at each position
Thearon W. Henderson / Getty Images Sport / Getty
The beginning of free agency came and went with its usual flurry of signings, but plenty of talent is still out there on the market. Here are the best players who've yet to agree to terms.
Quarterback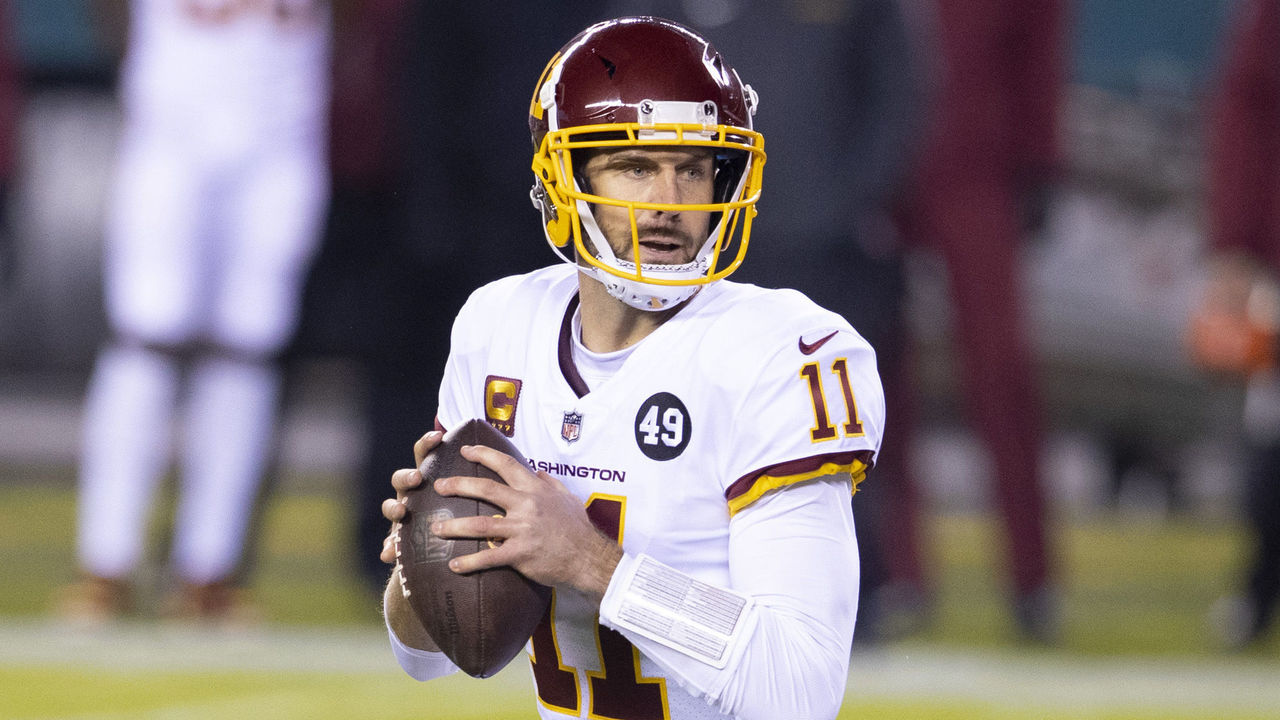 Smith comes with his fair share of red flags, but he did lead Washington to a division title last season. The 36-year-old likely isn't an every-game starter at this point, though there aren't many better options as a veteran backup and mentor.
Running back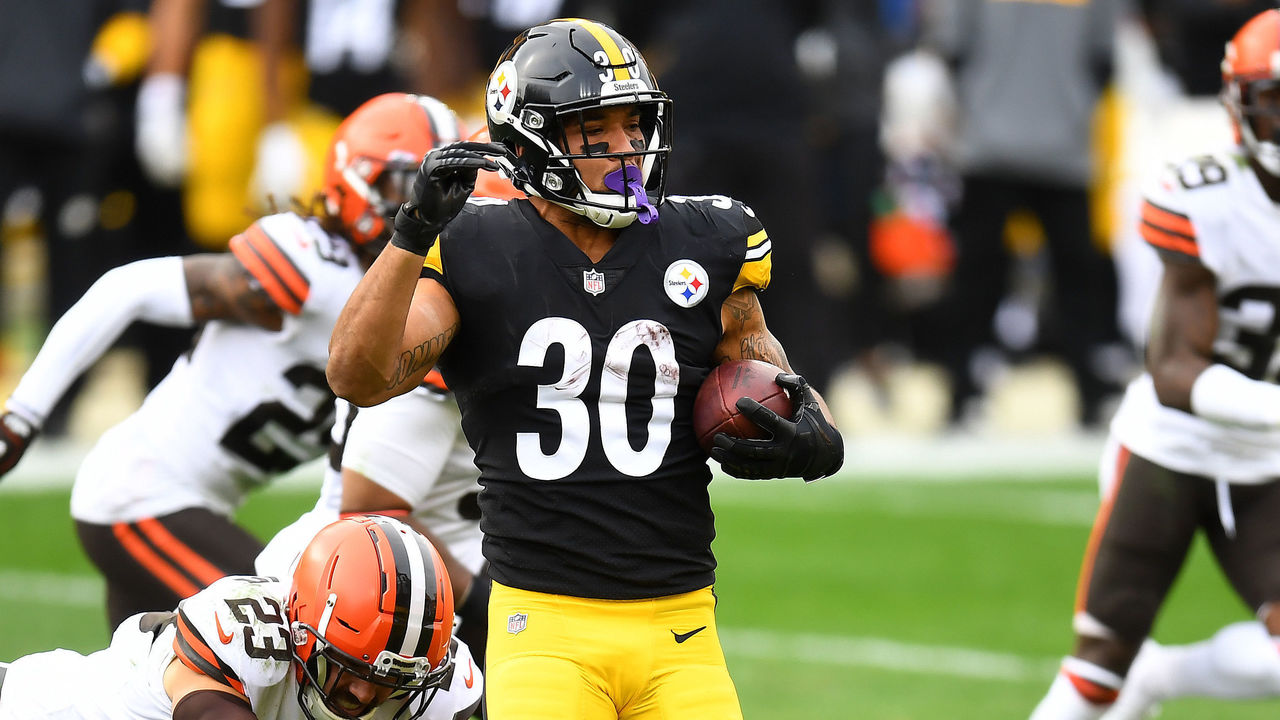 While Conner hasn't returned to a Pro Bowl level since earning his only selection in 2018, he heads to the market as one of the top runners available. He rushed for 721 yards (4.3 per carry) and six touchdowns across 13 appearances with the Steelers in 2020.
Fournette boosted his stock in the playoffs, rushing for more yards in four postseason games than he did in 13 regular-season outings. He'll look to parlay that impressive run - pun intended - into a healthy new deal.
Any team eyeing a pass-catcher out of the backfield figures to covet White, who may be the league's best in that department. He doesn't break enough tackles to serve as a between-the-tackles runner, though.
Though he managed to rush for nine touchdowns with the Falcons, Gurley averaged under 4 yards per carry for the second straight campaign. The two-time All-Pro is only 26, but he's now two years removed from being a viable starter.
Wide receiver
Love him or hate him, there's no denying Brown is really good at catching footballs. He nearly played to a 1,000-yard pace with the Buccaneers despite being integrated slowly over his first few weeks in 2020.
His injury history and age are valid concerns, but Hilton's decline in production over the last two years could be tied to Philip Rivers and Jacoby Brissett's hesitance to throw downfield. With the right quarterback, he can still be a playmaker outside the numbers.
The talent is there, but Watkins appears incapable of staying healthy. His yearly absences have kept him from reaching 700 yards in every season since 2015.
Jackson has struggled to stay healthy throughout his career, but the 34-year-old has remained an effective deep threat.
Tight end
Fells has been a tough player to keep out of the end zone. The veteran tight end has scored 11 touchdowns over the last two seasons.
Offensive line
Schwartz battled injuries in 2020, but there have been few, if any, better right tackles over the last five years. If fully healthy, the former Chief provides an instant upgrade for most teams at a key position.
Fisher is expected to be out until at least August after tearing his Achilles in the AFC Championship Game, but is still a serviceable option if healthy. A deal for the former first-overall pick may not be struck until there is more clarity on his recovery.
A health scare sidelined Okung for most of 2019, but he re-emerged with a nice season for the Panthers. The Bitcoin enthusiast is the clear-cut No. 2 left tackle on the market.
Villanueva enjoyed some great years with the Steelers before falling off the proverbial cliff in 2020. It remains to be seen whether the 32-year-old can pull himself back up.
Dotson surprisingly produced one of his best seasons after joining the Broncos last summer. The 35-year-old should draw more interest this offseason, though his age could be a drawback.
Defensive line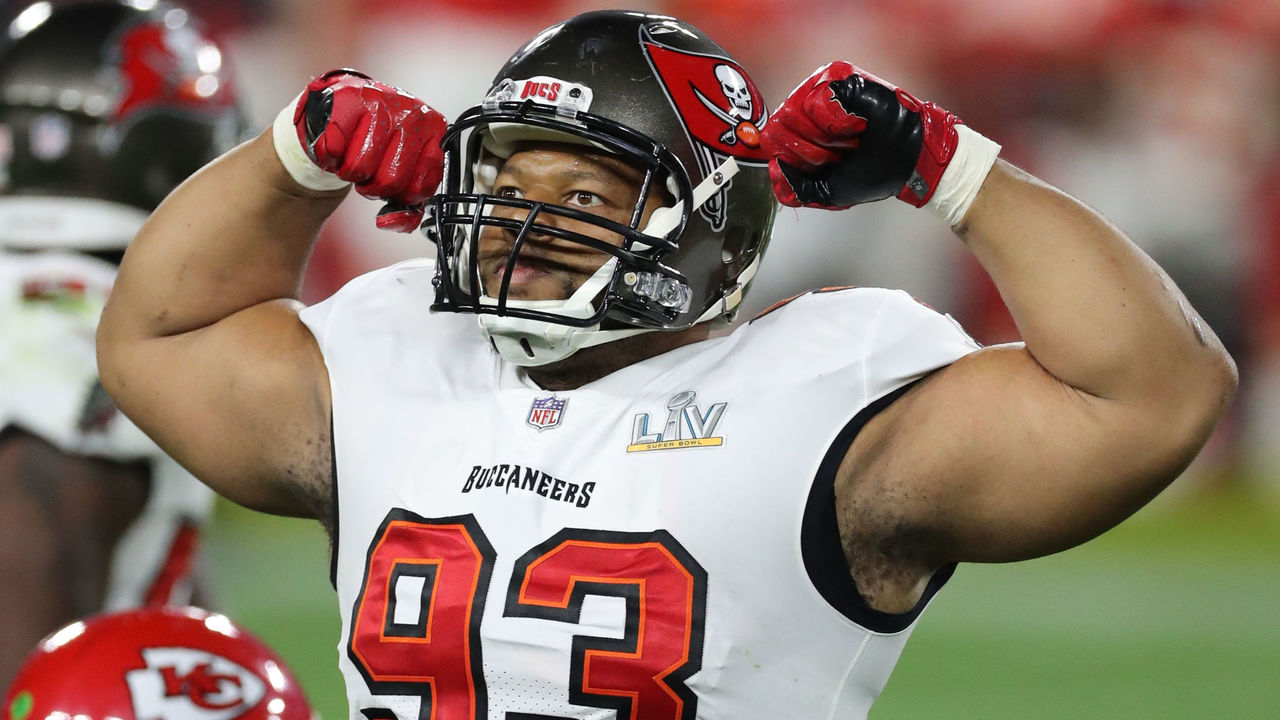 His pass-rushing skills have deteriorated in recent years, but Suh remains one of the league's best run-stuffing defenders. After playing on three consecutive one-year deals, the 34-year-old could pursue a multi-year pact.
Even if he isn't the dominant force he once was, Atkins should be able to contribute to a defensive line in need of some muscle. He should be fresh, too, after the Bengals phased him out of their defense in his final year.
A torn triceps killed his only season with the Broncos in 2020, but Casey made five straight Pro Bowls from 2015-19. Even if he's no longer a game-changer, the former Titans star can still be a factor in the trenches.
A valuable member of the Patriots' last two Super Bowl teams, Guy offers quality run defense but not much else.
Edge rusher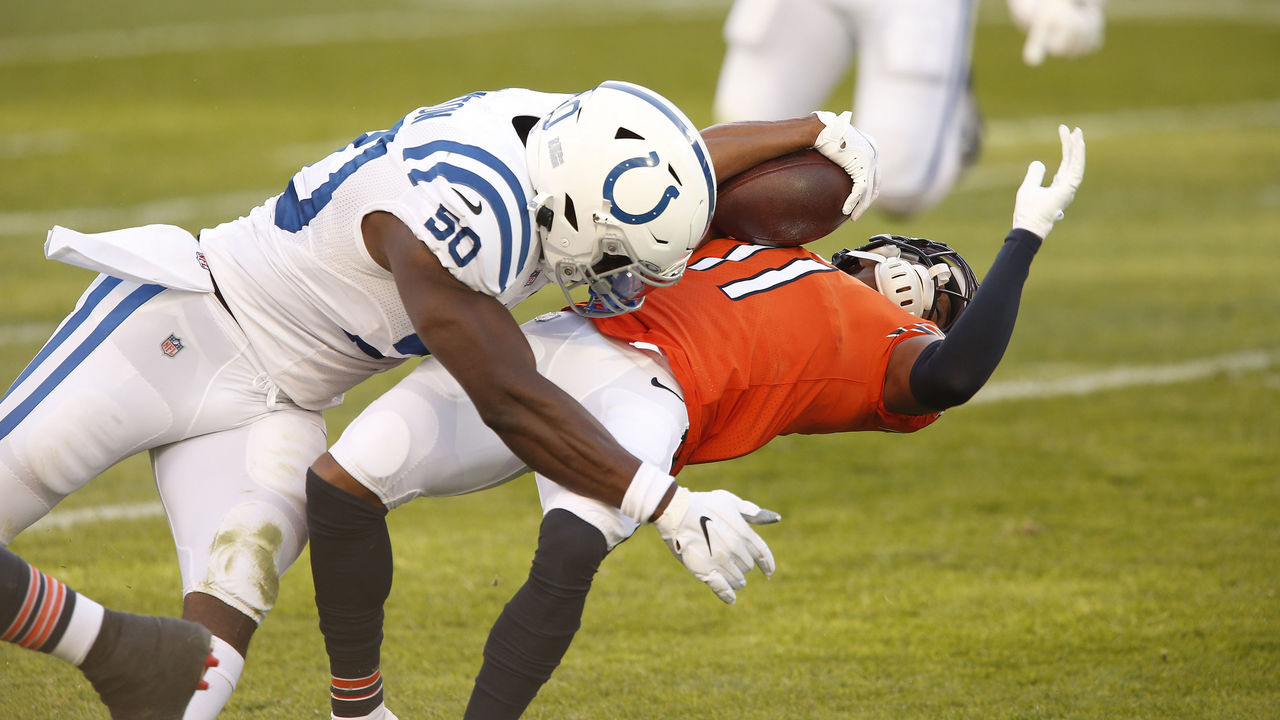 Aging like a fine wine, the 32-year-old Houston posted 19 sacks and three safeties over two seasons with the Colts. He's now managed eight-plus sacks in four straight years.
Dunlap showed he can still get the job done with his five sacks and 14 quarterback hits over eight games for the Seahawks in 2020. Seattle could look to re-sign him after cutting the pass-rusher to avoid a $14-million cap hit.
Ingram may have cost himself some money trying to play through a knee injury in 2020. After failing to register a sack over seven games, he might need to re-establish his value on a short-term deal.
The days of Clowney searching for a megadeal appear to be over, as he's managed just three sacks over his last 21 games. He's always been good against the run and can still contribute to a pass rush, giving him value as a middle-tier free agent.
Kerrigan can contribute as a situational pass-rusher, but he's stated his desire to return to a starting role. The 32-year-old could face a cold market unless he changes his mind.
Vernon is coming off a nine-sack campaign with the Browns, but he's expected to miss most of the 2021 season recovering from a torn Achilles. He might generate interest from teams that can afford to stash him on injured reserve.
Linebacker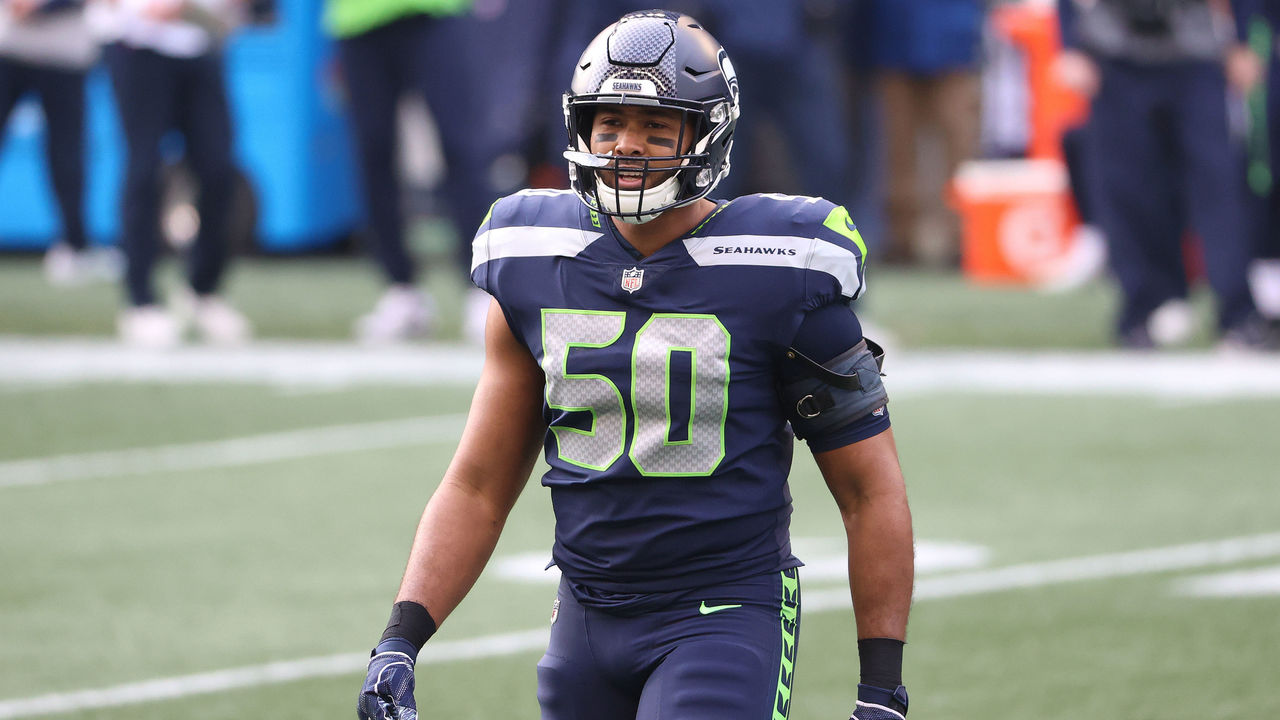 Wright was the NFL's only linebacker with 10-plus pass breakups and tackles for a loss last season. The veteran won't take a discount to stay with the Seahawks, so he could be the short-term answer for another team facing questions at linebacker.
Goodson flourished in his only season with the Browns. The 27-year-old led his team with 91 tackles and added six pass breakups plus two interceptions. He could take advantage of a shallow pool of inside linebackers.
Most linebackers are better at stuffing the run than dropping into coverage. Wilson is the opposite. He collected eight pass breakups and three interceptions in his fourth year with the Vikings, and he also notched three sacks.
Cornerback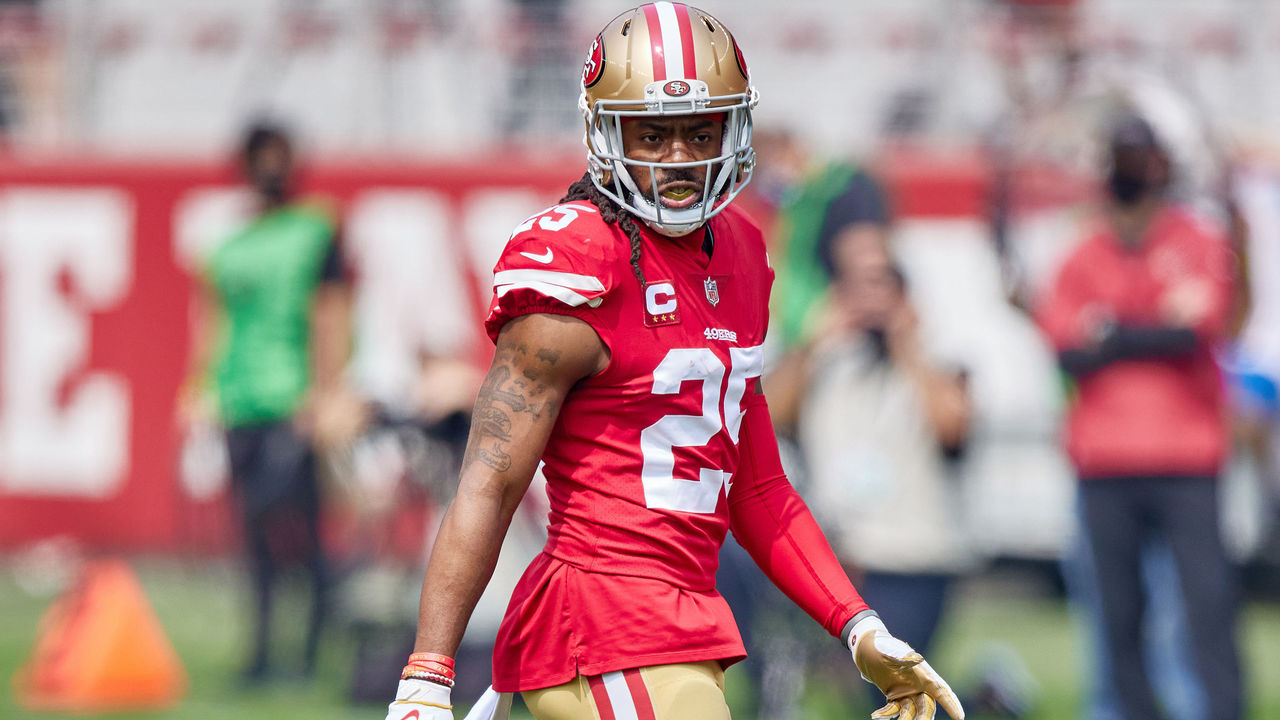 Sherman will be 33 this season and is coming off an injury-shortened campaign, but he made the Pro Bowl as recently as 2019. The Stanford product is looking to play two more seasons, and he'd fit perfectly on a team that runs a variation of the Cover 3 defense.
Jackson was a surprise cut by the Titans following an injury-filled fourth season. The former first-round pick boasts speed and experience covering in the slot and on the perimeter, but his poor tackling can be problematic.
The Super Bowl XLIX hero recorded nine interceptions over three seasons with the Titans, but opposing quarterbacks also picked on him at times. Now 31, Butler is more likely to regress than improve going forward.
Dunbar's transition to the Seahawks' zone defense didn't go well, and he could be forced to take a one-year "prove it" deal. He previously excelled as a man-to-man corner with Washington.
Poole outplayed a pair of one-year contracts with the Jets, and figures to seek a multi-year deal this time around. There's no reason to believe the 28-year-old won't continue to flourish in the slot.
Bouye only made seven appearances for the Broncos last year and still has two contests left on a six-game ban for performance-enhancing drugs. The 29-year-old is no longer a No. 1 corner, but he could fit with a team that can use him in a smaller role.
Don't let his age (32 in September) fool you - Hayward can still be plenty effective in the right scheme. The instinctive corner allowed just 48% of targets thrown into his coverage to be caught, which was the best mark in the NFL in 2020.
Safety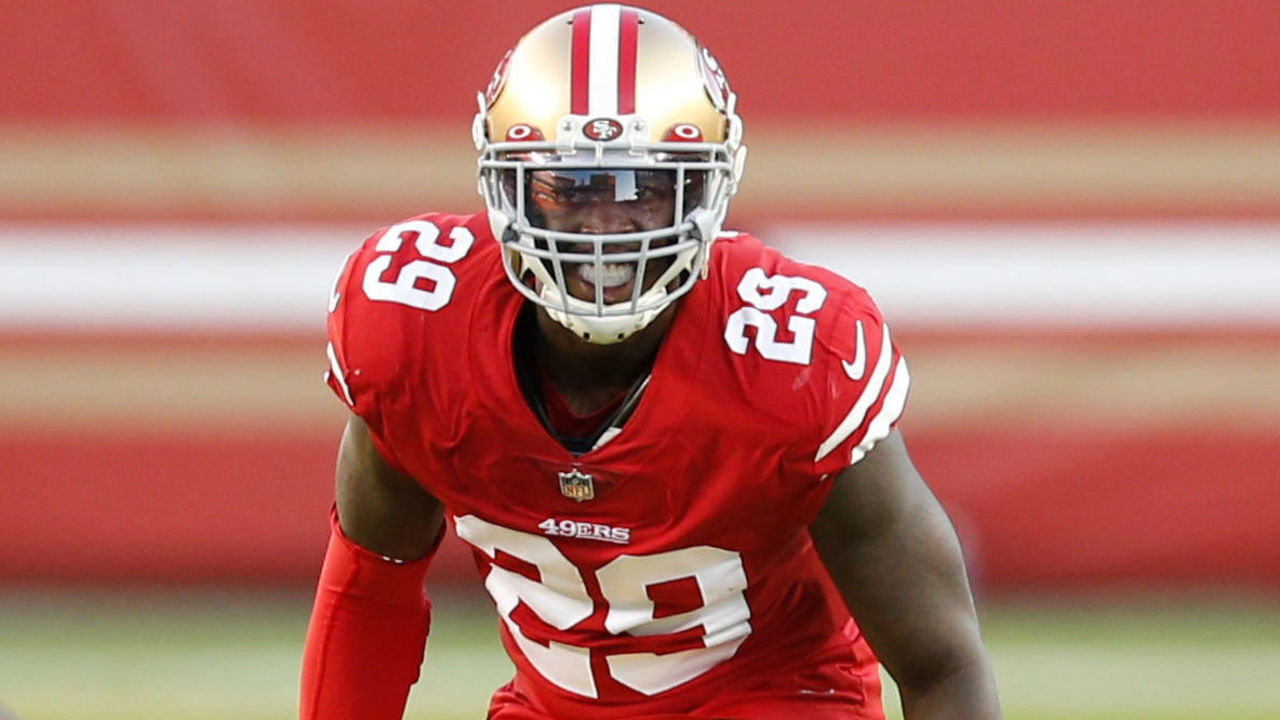 Tartt is a difference-maker when healthy, but he's only played 10-plus games once in the last four campaigns. He racked up 30 tackles, four pass breakups, and one interception in seven appearances last year.
Gipson will be looking for a pay raise after outperforming his one-year, $1.05-million contract with the Bears. He can play both safety spots, which should help his value.
Hooker has been good when healthy, but the former first-round pick has struggled to stay on the field. He's recovering from a torn Achilles and will be a low-risk, high-reward candidate for teams in need of safety help.
Comments
✕
Best of the rest: Top remaining NFL free agents at each position
  Got something to say? Leave a comment below!